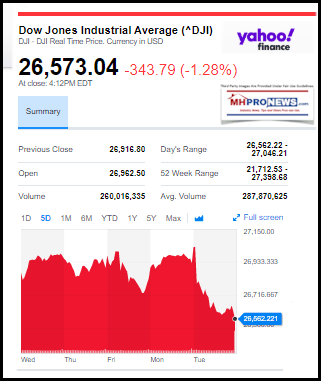 Perhaps it is no surprise that Senator Elizabeth Warren's progressive agenda is gaining steam in Silicon Valley or among others in Democratic Party dominated California. But when someone ponders her specific big tech breakup call, that makes it on one level a more surprising matter. Surging Warren has her targets on manufactured housing too, and antitrust is an issue MHProNews and others in our industry have been keen on for years. So, this evening's market focus is on Warren's pledge to wage war via the federal government power for antitrust action.
Regular readers please note there are several tweaks and changes in some of the 'standard text' that follows before our left-right headlines and also in other features near the end of tonight's reports.
Every evening our headlines that follow provide snapshots from two major media outlets on each side of the left-right news spectrum that reflect topics that influence or move investor sentiment. In moments on this business evening report, you can get 'insights-at-a-glance.'
This report also sets the broader context for manufactured housing markets, in keeping with our mantra, "News through the lens of manufactured homes and factory-built housing" ©.
We begin with headlines left-of-center CNN followed by right-of-center Fox Business. We share closing tickers and other related data courtesy of Yahoo Finance, and more. 5 to 10 minutes reading this MHProNews market report every business night could save you 30 minutes to an hour of similar reading or fact-gathering elsewhere.
Perhaps more important, you will get insights about the industry from experts that care, but also dare to challenge the routine narrative that arguably keeps manufactured housing underperforming during an affordable housing crisis.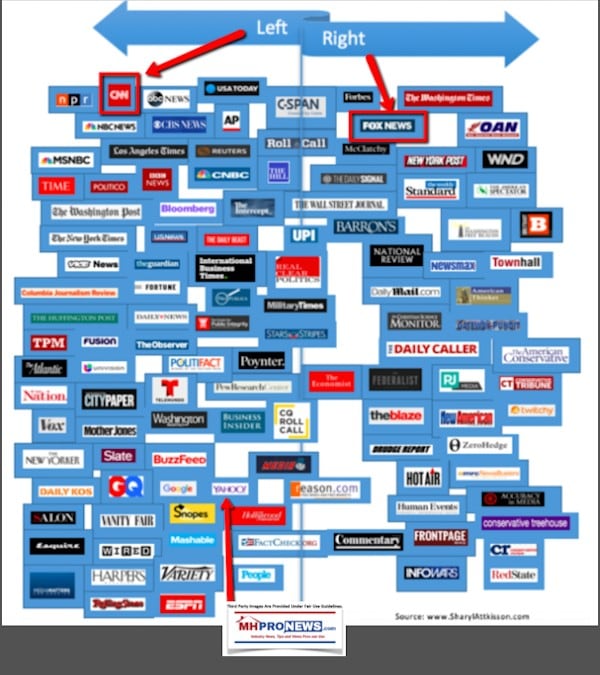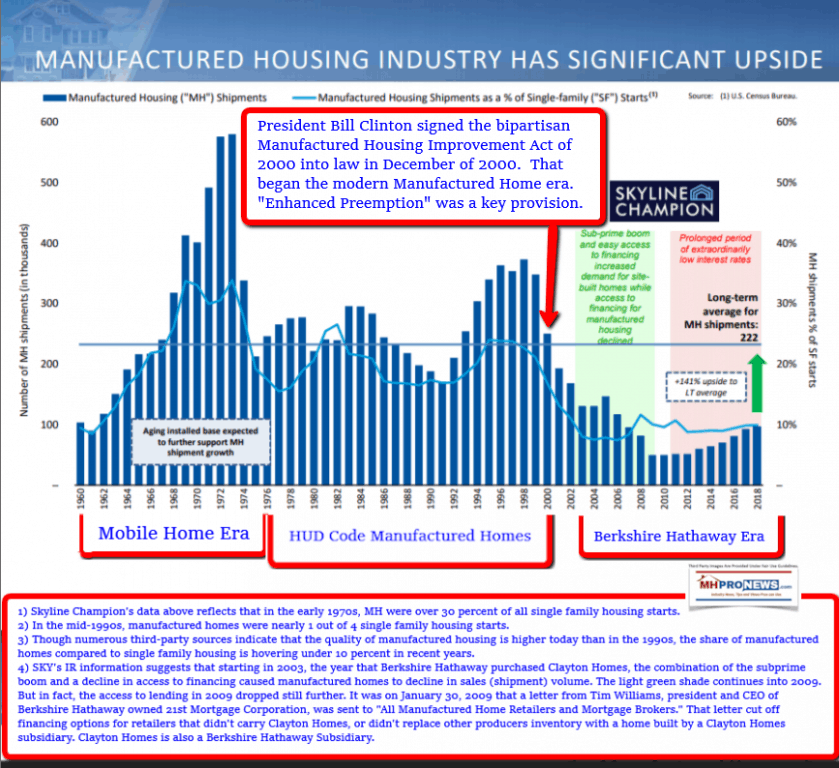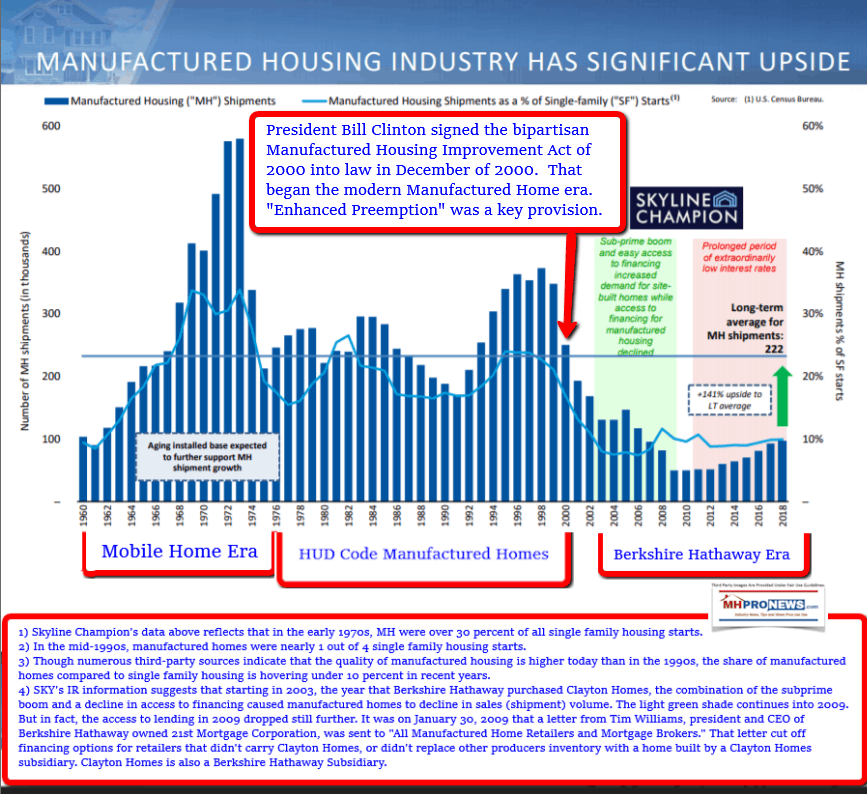 Headlines from left-of-center CNN Business.
Closing up shop – The US retail apocalypse happened while the economy was booming. What if a recession hits?
Forget Brexit and a looming German recession. JMorgan says Eurozone stocks are hot
America's factories just suffered their worst month in a decade
Dow, S&P record worst day in more than 5 weeks
Trump blames Fed for poor manufacturing report
Fed chair Jerome Powell shows the market who's in charge
Mark Zuckerberg said an Elizabeth Warren presidency would 'suck' for Facebook, leaked audio reveals
Appeals court upholds net neutrality rules
They're making paper out of stone — and saving lots of trees
Coca-Cola Energy is coming to the US
The shipyard that built the Titanic rescued from bankruptcy
Content by Wise Bread
This card is the only one you need in your wallet
Airbnb could save the IPO market…in 2020
Nanny shares are a solution to the child care dilemma. Here's how they work
Sony slashes prices on cloud gaming service before Google rival launches
'Call of Duty: Mobile' is released
FIFA 20 is the latest entry in the world's biggest sports video game franchise
You can now sign up for Microsoft's Project xCloud, a way to play console games on your phone
Google launches new gaming subscription service
Ford retreats from India's struggling car business
India's car market just had its worst month in 18 years. 1 million jobs are at risk
Ford debt has been downgraded to junk
The UK auto industry is facing a slow death
Four automakers bucked Trump policy on emissions. Now they are under antitrust investigation
Headlines from right-of-center Fox Business.
TECHNOLOGY – Revealed: Zuckerberg tells staff how to combat negative Facebook messaging
The audio recording captures him saying it's tough to change people's perceptions.
LISTEN: Facebook CEO worried about an Elizabeth Warren presidency
Married world leader showered bikini-model mistress with lavish 'gifts' after tryst
California positioned to 'turn the tide' in the NCAA, agent says
Vaping-related death toll on the rise as health crisis expands to Virginia
Blue Cross Blue Shield refunding millions to customers in this state
More breweries crafting booze-free beer for sober-curious crowd
Chris Collins pleads guilty to insider trading, tells judge he's sorry
How escalating Hong Kong protests could impact US-China trade talks
These smart-home gadgets will turn your home into Fort Knox
You've been eating red meat wrong, study reveals
Stocks tumble on manufacturing woes, GM skids on plant closures
This NFL star says he wants to win — so his support staff gets bonuses
UPS getting into 'drone airline' delivery business
These cities have the highest job and wage growth in the US
Hong Kong protest organizer: We will soldier on
States may be able to set net neutrality rules: The winners and losers
American consumers signaling serious economic trouble ahead, expert warns
NCAA slam, college athletes be careful what you wish for
WeWork pulls its IPO due to an inability to match its valuation number
Retailers need to adapt to changing markets, former CEO says
Inside Mark Zuckerberg's strategy to crush Facebook rival TikTok
Juul stops funding campaign to overturn this major city's anti-vaping law
Former home of 'Housewives' star Camille Grammer up for sale: Take a look inside
These are the 10 best-rated beaches in the US: TripAdvisor
Sean Spicer panned for 'Saturday Night Fever' disco moves: 'Monday night lukewarm'
Leaked audio catches Facebook's Zuckerberg fretting Elizabeth Warren
GM closes pickup truck factory due to UAW strike
Bank exec resigns after approving surveillance of former employee
7 ways to retire with $1 million
Opinion
Klon Kitchen: A major threat to our economy –Three cyber trends the US must address to protect itself
Rick Scott: I've been blessed to live the American Dream – We can never let socialism replace it
10 Market Indicator Closing Summaries – Yahoo Finance Closing Tickers on MHProNews…

Tonight's Business/Market/Political Impact Spotlight –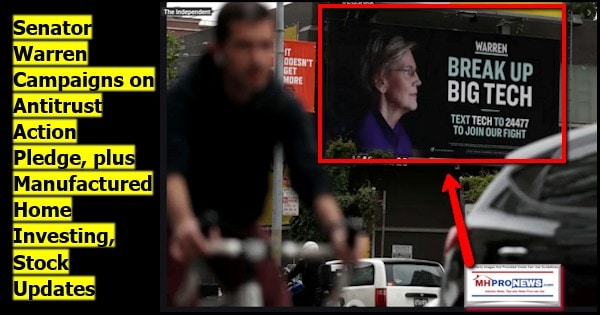 Let's start with this supposedly 'leaked' audio from Mark Zuckerberg. As MHProNews regulars know, some of these leaks are intentional or desired. So, never stop thinking about possible head-fakes from such a report. More on that below the video.
Mark Zuckerberg: Elizabeth Warren's Pledge To Break Up Facebook Would 'Suck For Us'
Zuckerberg and big tech have been effectively lobbying for more regulations, which is their desired outcome. The reasons will be outlined further below.
With that tee-up, here are left-of-center CNBC's bullets for this evening about Senator Warren.
Elizabeth Warren could soon see a major campaign boost from donors in Silicon Valley who are drawn to her big tech proposals.
This growing contingent of tech insiders began taking shape in the second quarter when Warren raised at least $19 million.
While Warren has championed rolling back recent acquisitions from some of the largest technology companies including Facebook, Google and Amazon, she'll likely have to operate in divided government if she wins her party's nomination and the 2020 election. That could blunt any changes she hopes to implement.
A series of interviews with some of California's most successful investors reveal that Warren is connecting with these techies through her myriad policy proposals. What's more, they are beginning to believe she may be the best candidate to defeat President Donald Trump.
The decision by these donors to start falling in line behind Warren comes as other primary participants are trying to gain their support. Biden, Sen. Kamala Harris and Mayor Pete Buttigieg, have been regular visitors to the Bay Area for high dollar fundraisers.
Here are some pull quotes.
"I think people are begrudgingly coming around to admit that she's the best answer because Bernie [Sanders] is crazy. The guy they thought they were going to get in Joe Biden is looking like an old man, and I think they are looking around and wondering who else is there," said a California based money manager who spoke to CNBC on the condition of anonymity. "She seems pretty sharp. She knows the drill in Washington. She seems on it and has a plan."
Warren's plan to break up the leading technology corporations argues that they have too much power and an unfair advantage over their smaller competitors. That logic, MHProNews would note, could apply to Berkshire Hathaway. That said, so far Senator Warren has been mute on that topic. Warren Buffett has been a big Democratic supporter, as are many in big tech.
"Today's big tech companies have too much power — too much power over our economy, our society, and our democracy," she said in a Medium post in March. "They've bulldozed competition, used our private information for profit, and tilted the playing field against everyone else. That's why my administration will make big, structural changes to the tech sector to promote more competition — including breaking up Amazon, Facebook, and Google."
Warren saw two contributions from Chamath Palihapitiya, a Silicon Valley based venture capitalist, a $2,800 donation from investor and former Shark Tank star Chris Sacca and a $2,500 contribution from John MacFarlane, the founder of audio company Sonos Inc.
Palihapitiya, a co-owner of the Golden State Warriors, said in an email that the growing support for Warren comes down to her being the equivalent to President Donald J. Trump on the progressive side of the political spectrum, but more policy focused. Palihapitiya contributed $5,000 to Warren's campaign in the second quarter, per CNBC.
"The truth is that most of the U.S. hasn't participated in the financial gains of Wall St. or Silicon Valley. In that, [there] is a lot of frustration about systems led by groups of insiders," Palihapitiya said. "Trump was the populist right's reaction to this. Warren is the left's. The difference between the two is that Warren is more disciplined, policy-focused and detail oriented than Trump. She is Trump's greatest threat to reelection."
Some weeks ago, voices in the Trump campaign said that the bigger threat would be Senator Kamala Harris, but she has been fading. Let's note that while CNBC speculates that a Warren win could still mean divided government, that's at best a coin-toss.  If she managed to upend President Trump, one would imagine that she her coattails could win both houses of Congress for Democrats too. After all, that is what occurred for then candidate Barack Obama in 2008.
At a meeting in July, Facebook's founder and CEO Mark Zuckerberg railed that if she tried to disband his company, it will put up a fight.
"I mean, if she [Warren] gets elected president, then I would bet that we will have a legal challenge, and I would bet that we will win the legal challenge," Zuckerberg said, according to an audio recording of the meeting that were obtained by The Verge. "And does that still suck for us? Yeah. I mean, I don't want to have a major lawsuit against our own government," he added.
That said, Zuckerburg and big tech are spending millions in lobbying, hoping for a soft landing that protects big tech with more regulations that would actually become a 'moat' against other companies.
Senator Warren responded to Zuckerberg via Twitter, calling for a fix to a system she calls "corrupt" and one that "lets giant companies like Facebook engage in illegal anti-competitive practices, stomp on consumer privacy rights, and repeatedly fumble their responsibility to protect our democracy."
CNBC noted that her campaign has spent $1.4 million on Facebook ads since July. Irony or hypocrisy?
Recent reports about Warren and Senator Sanders and Rep Collins are linked below.
Related Reports:
Jacobin 'Bernie Bro' Plan Revealed – MHCommunities, Producers, Retailers Alert – 'Nationwide Rent Control,' 'Millions of Social Homes'
Senator Elizabeth Warren Takes Aim, Blasting Again MHI Member Company in 2020 Campaign Stop
GOP's Rep Collins Resigns Over Insider Trade Scandal, plus Manufactured Home Investment, Stock Updates
Republican Senator Wants Study of Manufactured Home Communities, Rent Control
President Trump's Administration Has Cut Regulations, But Increased Others – Net Results?
Manufactured Home Communities, Production, Suppliers Investing Alerts – Manufactured Housing Institute
Manufactured Housing Industry Investments Connected Closing Equities Tickers
Some of these firms invest in manufactured housing, or are otherwise connected, but may do other forms of investing or business activities too.
NOTE: The chart below includes the Canadian stock, ECN, which purchased Triad Financial Services.
NOTE: Drew changed its name and trading symbol at the end of 2016 to Lippert (LCII).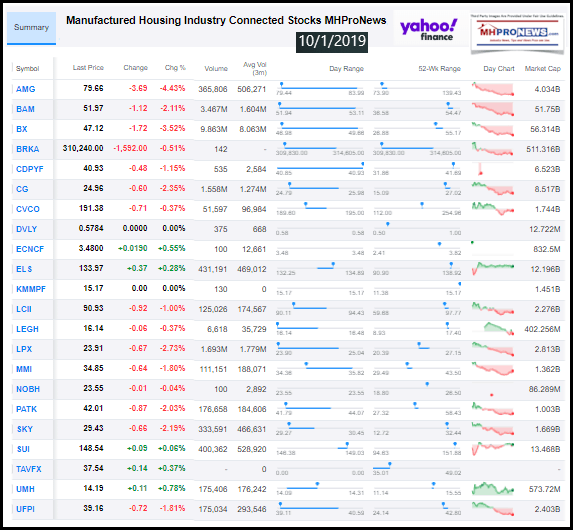 Updated for Fall 2019…
Berkshire Hathaway is the parent company to Clayton Homes, 21st Mortgage, Vanderbilt Mortgage and other factory built housing industry suppliers.
· LCI Industries, Patrick, UFPI, and LP each are suppliers to the manufactured housing industry, among others.
· AMG, CG, and TAVFX have investments in manufactured housing related businesses.
For insights from third-parties and clients about our publisher, click here.

· For expert manufactured housing business development or other professional services, click here.
· To sign up in seconds for our industry leading emailed headline news updates, click here.
Disclosure. MHProNews holds no positions in the stocks in this report.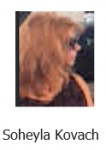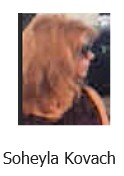 "We Provide, You Decide." © ## (News, analysis and commentary.)
(Image credits and information are as shown above, and when provided by third parties, are shared under fair use guidelines.)
Submitted by Soheyla Kovach, co-managing member of LifeStyle Factory Homes, LLC and co-founder for MHProNews.com, and MHLivingNews.com.