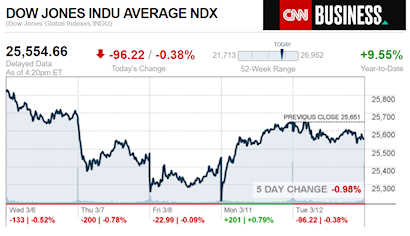 "If Trump's only hope for winning a second term turns on his ability to paint us as socialists, we shouldn't play to type," said Chicago Mayor and former President Barack Obama White House Chief of Staff, Rahm Emanuel, in a warning to fellow Democrats in an op-ed to the Atlantic. Once more, Speaker of the House Nancy Pelosi (CA-D) is trying to bring reason to her raucous caucus.  Some are saying, if President Trump runs – which he says he will do – he's already won if he is competing against an openly Socialist candidate.  Which way are Democratic winds blowing?
On a day when the broader markets rose modestly, and manufactured housing stocks were more mixed, quotes from Speaker Pelosi and Mayor Emanuel this evening makes the debate for the future of America tonight's featured topic.
If you're new, already hooked on our new spotlight feature – or are ready to get the MH professional fever – our headline report is found further below, after the newsmaker bullets and major indexes closing tickers.
The evolving Daily Business News market report sets the manufactured home industry's stocks in the broader context of the overall markets.  Headlines – at home and abroad – often move the markets.  So, this is an example of "News through the lens of manufactured homes, and factory-built housing." ©
Part of this unique evening feature provides headlines – from both sides of the left-right media divide – which saves busy readers time, while underscoring topics that may be moving investors, which in turn move the markets.
Readers say this is also a useful quick-review tool that saves researchers time in getting a handle of the manufactured housing industry, through the lens of publicly-traded stocks connected with the manufactured home industry.
This is an exclusive evening or nightly example of MH "Industry News, Tips and Views, Pros Can Use." © It is fascinating to see just how similar, and different, these two lists of headlines can be.
Want to know more about the left-right media divide from third party research?  ICYMI – for those not familiar with the "Full Measure," 'left-center-right' media chart, please click here.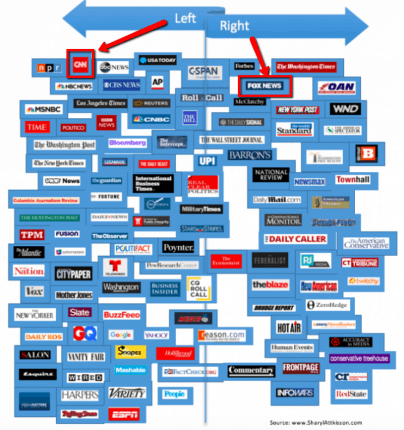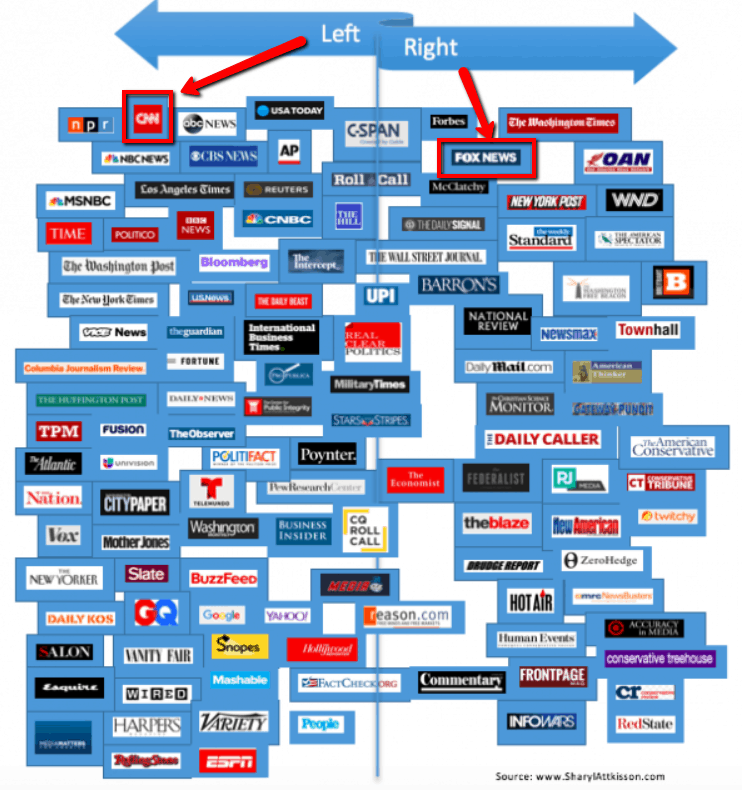 Select bullets from CNN Money…
The world is grounding 737 MAX planes
A growing number of airlines say they won't fly the planes. Why isn't Boeing?
The stock: Shares of Boeing stock continue to slide
Consumer Reports: Ground the Boeing 737 MAX 8
CEO tells CNN: Ethiopan Airlines pilot had 'flight control problems'
markets end the day mixed; Boeing drags Dow lower
Lumber Liquidators will pay $33 million for formaldehyde fraud
Volkswagen says its future is electric
Real-time crime alerting app Citizen takes off in big cities
Wells Fargo CEO Tim Sloan faces an angry Congress
Fox News prepares to court advertisers as network grapples with multiple scandals
Disney says its Fox takeover will take effect on March 20
Tesla bull says 'poor communication' is Elon Musk's biggest problem
Facebook removes, then restores Elizabeth Warren's ads calling for breaking up Big Tech
Harley-Davidson sees chance to outdo e-scooter companies
Content by LendingTree
30-year fixed rates just declined. See if you qualify
Brexit chaos means business is 'staring down the precipice'
Ginni Rometty is shaping IBM's future with a $34 billion acquisition
'Time is not our friend': How Mary Barra's impatience could save GM
He took the leap into cannabis. Now everyone is following
Meet the surgeon Buffett, Bezos and Dimon trust to fix health care
The CEO spending $62 billion to transform a centuries-old Japanese company
Chipotle is bringing its new loyalty program to your Venmo feed
Domino's rewards customers for buying pizza — even from its competitors
Robot waiters and snail pizza: What US fast food brands do to please Chinese diners
Starbucks' new 32,000-square-foot store in Tokyo is its biggest in the world
Chick-fil-A is trying to get into your home
Select Bullets from Fox Business…
Business leaders, celebrities named in college admissions scandal
College admissions cheating scam, by the numbers
Trump wants colleges to have 'skin' in student loan debt game
WATCH: Wells Fargo CEO gets bipartisan rebuke in fiery congressional hearing
Gwyneth Paltrow says Amazon's Jeff Bezos is no mentor to her
Brexit vote: UK parliament rejects May's EU deal again
Dick's to stop selling guns in 125 stores amid sales fallout from ban
More countries, airlines suspend 737 Max service as Boeing struggles to contain fallout
After Boeing jet crash, Trump tweets 'airplanes are becoming far too complex to fly'
These US airlines operate Boeing 737 Max jets
Malcolm Gladwell: Self-driving vehicles could make traffic worse, pose cybersecurity risk
Amazon is hiring 3,000 remote workers right now, here are some tips on snagging one
Tax season: A look at IRS penalties
The next thing millennials are set to kill? College textbooks
Honda to recall about 1M vehicles in the US with Takata airbags
Barstool Sports boss slams NFL commissioner: Goodell is 'worst human' ever
Queen Elizabeth and Woody Johnson's Brexit dinner on the books: Report
Beto O'Rourke's economic, business views
Toys R Us' real estate arm exits bankruptcy with new name
'Able' Americans collecting welfare benefits need stricter work requirements: Andy Puzder
At age 30, World Wide Web is 'not the web we wanted'
UnitedHealth extends Trump proposal, requires drug rebates to flow to patients
Mental health and the workplace: What employers must realize
Today's markets and stocks, at the closing bell…

Today's Big Movers
For all the scores and highlights on tracked manufactured home connected stocks today, see the Bloomberg graphic, posted below.
Today's MH Market Spotlight Report –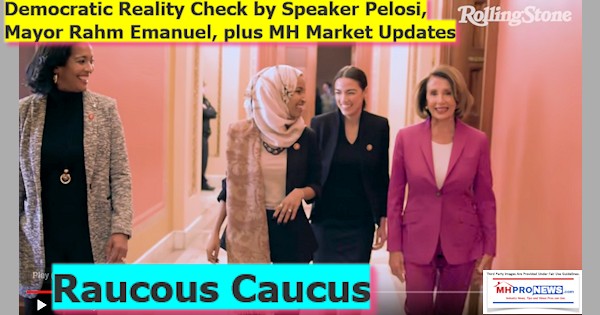 Yesterday, this feature spotlighted the de facto formal leader of the Democratic Party, Speaker of the House Nancy Pelosi, who broke the news to her raucous caucus. Barring overwhelming evidence and enough GOP buy in, there will be no impeachment of President Donald J. Trump, said the California Democrat.
Now, in comments to Rolling Stone, Speaker Pelosi tossed more cold water on the far-left wing of her party.
Said Pelosi to Rolling Stone:
"When they say Medicare for All, people have to understand this: Medicare for All is not as good a benefit as the Affordable Care Act. It doesn't have catastrophic [coverage] — you have to go buy it. It doesn't have dental. It's not as good as the plans that you can buy under the Affordable Care Act. So I say to them, come in with your ideas, but understand that we're either gonna have to improve Medicare — for all, including seniors — or else people are not gonna get what they think they're gonna get. And by the way, how's it gonna be paid for?  Now, single-payer is a different thing. People use the terms interchangeably. Sometimes it could be the same thing, but it's not always. Single-payer is just about who pays. It's not about what the benefits are. That is, administratively, the simplest thing to do, but to convert to it? Thirty trillion dollars. Now, how do you pay for that? So I said, "Look, just put them all on the table, and let's have the discussion, and let people see what it is. But know what it is that you're talking about." All I want is the goal of every American having access to health care. You don't get there by dismantling the Affordable Care Act."
That sounds a bit more like Howard Schultz than Senator Bernie Sanders.
This might be viewed as good news for those in the moderate wing of the Democratic Party, where several seats were picked up by candidates who ran as moderates in 2018 battle ground states.
But as the video which Pelosi and some of her leftist leaning colleagues reflects below, she's trying to walk a tightrope. No doubt, the pragmatic side of Pelosi wants the energy that the leftist 'democratic socialist' wing of her party brings, especially with younger voters. So she's trying to show both solidarity and reality at the same time.
Good luck with that juggling act, Nancy?
Then, there's former Obama Administration White House Chief of Staff and Chicago Mayor, Rahm Emanuel.  In a Sunday op-ed to the Atlantic the mayor said, "Democrats can't bank on voters being more dismayed by him [POTUS Trump] than they are enamored of us."
"The last thing we should do is serve him slow pitches over the plate that allow him to define us on his terms," Emanuel wrote. "Unfortunately, that's exactly what Democrats have been doing since he went before Congress in early February. It's almost as if we've been duped into reading from his [POTUS Trump's] ready-made script."
"Earth to Democrats: Republicans are telling you something when they gleefully schedule votes on proposals like the Green New Deal, Medicare for all, and a 70 percent marginal tax rate," the 2nd term Chicago mayor and Democratic strategist said.
That's a thinly veiled slam at the far left of his party.
What does this mean to investors? At least there is a debate among Democrats, it isn't all left-wing socialist plans and talk.  Senator Elizabeth Warren (MA-D), when asked if she is a socialist, said she is for markets.  That may come as a surprise to some, but it is actually a theme of hers for some time.
Stay tuned and sign up for our industry leading email news updates via the link below.
Email with this week's eblast,
See the related reports for more. MHProNews will stay in touch with the politics that impact your money and investments.
Closing thought for this evening, the Special Counsel Robert Mueller's report is now set to be released to specific officials within days.  Expect much of it to be made public.  The ramp up of Democratic investigations, say D.C. sources, are clues that the report won't have the bombshell of "Russia collusion" that Democrats have hoped for from over 2 years of FBI and then the special counsel's investigations.  No charges brought to date have had anything to do with alleged collusion with Russia. That, it seems, was a massive case of fake news.
Related Reports

:
No Impeachment Says House Speaker Nancy Pelosi (CA-D), Trump 2020 Budget Rollout, Plus Manufactured Housing Stock Updates
Anti-Monopolistic or "Antitrust" Action Heating Up in Washington, D.C., What It Could Foreshadow for MHVille
HUD Secretary Ben Carson on Opportunity Zones, Revitalization, DROPS 2020 Announcement, Plus Manufactured Home Stock Updates
President Donald Trump Talks About Factory Built Housing Legend to Scouts
Bloomberg Closing Ticker for MHProNews…
NOTE: The chart below includes the Canadian stock, ECN, which purchased Triad Financial Services.
NOTE: The chart below covers a number of stocks NOT reflected in the Yahoo MHCV, shown above.
NOTE: Drew changed its name and trading symbol at the end of 2016 to Lippert (LCII).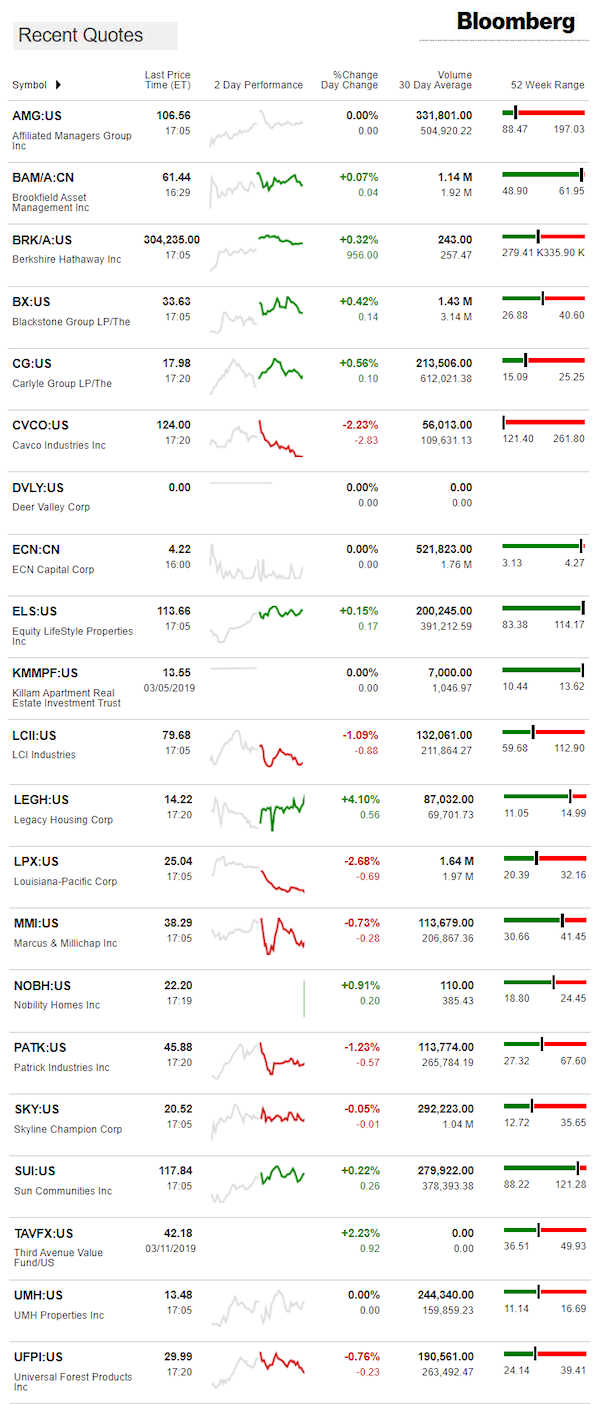 Berkshire Hathaway is the parent company to Clayton Homes, 21st Mortgage, Vanderbilt Mortgage and other factory built housing industry suppliers.
LCI Industries, Patrick, UFPI and LP all supply manufactured housing.
AMG, CG and TAVFX have investments in manufactured housing related businesses.
Your link to industry praise for our coverage, is found here.
For the examples of our kudos linked above…plus well over 1,000 positive, public comments, we say – "Thank You for your vote of confidence."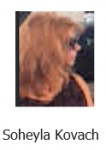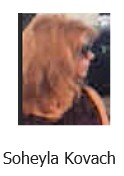 "We Provide, You Decide." © ## (News, analysis and commentary.)
(Image credits and information are as shown above, and when provided by third parties, are shared under fair use guidelines.)
Submitted by Soheyla Kovach to the Daily Business News for MHProNews.com.