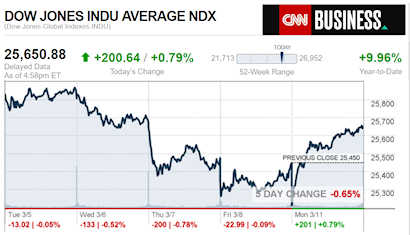 Can the 24/7 news cycle become much more intense?
The usefulness of our evening 'left and right' headline news recap for busy manufactured housing industry professionals is perhaps more useful than ever since we began the practice some years ago.  In about a minute or two, most pros can get the top headlines from across the political divide. That said, tonight's feature will be two different but interrelated topics.  Speaker Nancy Pelosi (CA-D) says she's of the mind that President Trump isn't qualified, but she is against impeachment.  That will stir some buzz for a while. Plus, the White House has rolled out the 2020 Trump Administration budget proposal for the federal government. On a day when markets rebounded, as did most manufactured housing tracked stocks, those the Trump Budget and Pelosi items make up our featured reports for this evening.
If you're new, already hooked on our new spotlight feature – or are ready to get the MH professional fever – our headline report is found further below, after the newsmaker bullets and major indexes closing tickers.
The evolving Daily Business News market report sets the manufactured home industry's stocks in the broader context of the overall markets.  Headlines – at home and abroad – often move the markets.  So, this is an example of "News through the lens of manufactured homes, and factory-built housing." ©
Part of this unique evening feature provides headlines – from both sides of the left-right media divide – which saves busy readers time, while underscoring topics that may be moving investors, which in turn move the markets.
Readers say this is also a useful quick-review tool that saves researchers time in getting a handle of the manufactured housing industry, through the lens of publicly-traded stocks connected with the manufactured home industry.
This is an exclusive evening or nightly example of MH "Industry News, Tips and Views, Pros Can Use." © It is fascinating to see just how similar, and different, these two lists of headlines can be.
Want to know more about the left-right media divide from third party research?  ICYMI – for those not familiar with the "Full Measure," 'left-center-right' media chart, please click here.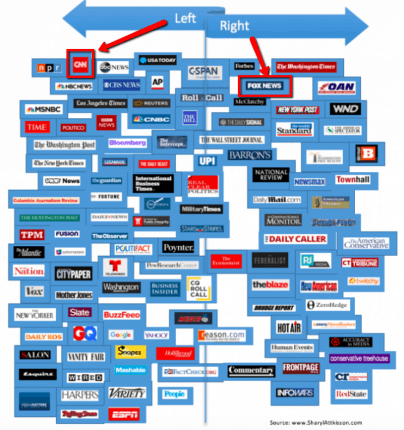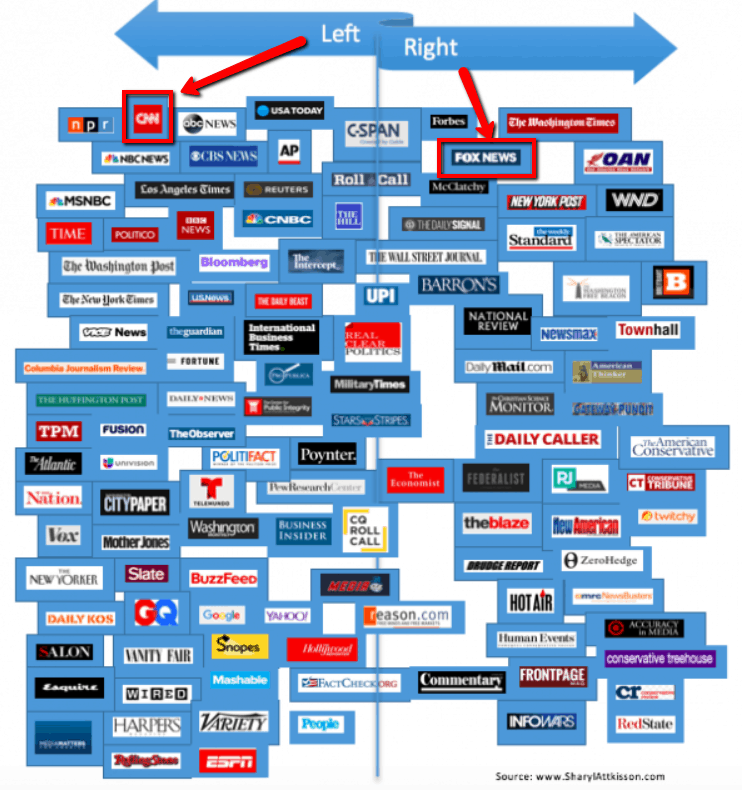 Select bullets from CNN Money…
Time is running out for Elon
Monday is the deadline for Tesla's CEO to tell the court why he shouldn't be held in contempt
ANALYSIS Why grounding 737 MAX jets is a big deal for Boeing
Boeing crisis escalates as countries ground 737 MAX jets
Wells Fargo's CEO says the bank has changed. Congress isn't so sure
Earnings look weak now, but here's why you should play the long game
Stitch Fix shares pop 19% after hours on strong holiday quarter
Apple's movie-themed event is March 25
Tesla is raising prices after backtracking on store closures
New York magazine lays off staffers as publication undergoes restructuring
LIVE UPDATES Instagram founders push back on Elizabeth Warren's plan to break up big tech
'No peak' in oil demand yet, despite electric cars, IEA says
HBO Theranos documentary goes inside the secretive, controversial company
Shopping Content by CNN Underscored
30-year fixed rates just declined. See if you qualify
This is the man who said 'No' to Netflix
Tiffany has always been classy. These guys are making it cool
She turns Elon Musk's bold space ideas into a business
Winklevoss twins on their bitcoin bet: 'Money is the oldest social network'
Should investors own any bitcoin in their portfolio?
What you need to know before investing in cryptocurrency
Overstock is still a retailer but it wants to be a blockchain company
JPMorgan's move into crypto puts the rest of the industry on notice
Here's how to get on a board of directors
Navigating sticky money situations at work
The subtle art of calling in sick
How to prove you have management potential
Why the way you accept praise at work matters
Select Bullets from Fox Business…
Trump 2020 budget calls for stricter work requirements, welfare reform
Stocks up as economic data, tech shares offset effect of Boeing woes
Boeing 737 Max Jet Latest
These US airlines operate Boeing 737 Max jets
Boeing has orders for more than 5,000 737 Max jets.
Boeing 737 Max 8: How to know if you're flying on one
FAA says Boeing 737 Max 8 jets 'airworthy,' will act if safety issues found
A Boeing 737 Max 8 jet was involved in a deadly crash over the weekend.
WATCH: Joe Piscopo says AOC's Green New Deal is a Red New Deal
Toys R Us' real estate arm exits bankruptcy with new name
Fed's Powell says no recession in US economy anytime soon
Tesla's Elon Musk vs. the SEC: Did he violate a court order?
FDA lifts ban on genetically modified salmon
Piscopo: Mark Cuban, Oprah in 2020 can give Trump 'a run for his money'
John Kasich on Green New Deal: US needs 'free-market' solution to climate change
Venezuelan opposition leader Juan Guaidó joins FBN's Trish Regan: EXCLUSIVE
Amazon is hiring 3,000 remote workers right now, here are some tips on snagging one
Nvidia to buy Israel's Mellanox for $6.8B in data center push
Iconic NYC Chrysler Building sold at serious discount
Martha Stewart's pot partner talks marijuana money
As budget deficit balloons, few in Washington seem to care
Trump budget will seek funds for border wall, Space Force
Kudlow: No reason to 'obsess' about budget deficit
Continue to Trump's Budget Proposal
NASA chief predicts SpaceX, Boeing safety reviews to end 'very well'
Chef Boyardee products recalled over mislabeling, undeclared allergens
Today's markets and stocks, at the closing bell…

Today's Big Movers
For all the scores and highlights on tracked manufactured home connected stocks today, see the Bloomberg graphic, posted below.
Today's MH Market Spotlight Report –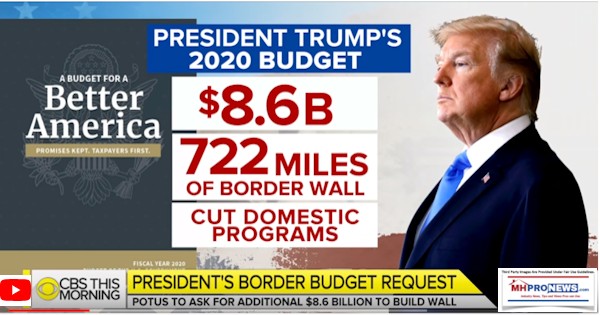 In an interview with the Jeff Bezos owned Washington Post, Speaker Nancy Pelosi said today "I'm not for impeachment [of President Trump]."
"This is news. I'm going to give you some news right now because I haven't said this to any press person before. But since you asked, and I've been thinking about this: Impeachment is so divisive to the country that unless there's something so compelling and overwhelming and bipartisan, I don't think we should go down that path, because it divides the country."
Put differently, it's a bland admission that there is a lack of such compelling and overwhelming evidence.
Pelosi may also be making a tacit admission that it didn't work for the GOP against then President Bill Clinton in the late 1990s, and it may backfire for Democrats if they tried it today. Don't expect any bombshells from Special Counsel Mueller's looming report that will show the president colluded with Russians in 2016.  If that's so, keep in mind that MHProNews signaled that 2 years ago.
"And he's [President Trump] just not worth it," Pelosi said.
The Washington Post asked Pelosi if Trump was "fit to be president." Pelosi responded with "Are we talking ethically? Intellectually? Politically? What are we talking here?…All — All of the above. No. No. I don't think he is. I mean, ethically unfit. Intellectually unfit. Curiosity-wise unfit," the Democratic Speaker of the House said. "No, I don't think he's fit to be president of the United States."
While there are bound to be firebrands push back on that 'no impeachment' call, including from her own party, it may help with more financial market stability. Investors like more certainty.
Speaking of markets, Fox Business reported this evening that President Donald. J. Trump's budget calls for reforming the nation's welfare programs. It starts with strengthening work requirements for Supplemental Nutrition Assistance Program (SNAP, also referred to as food stamps), Medicaid and HUD housing assistance.
While a hardship exemption will exist, most able-bodied individuals between 18 and 65 will generally be required to work at least 20 hours per week in order to receive assistance, get job training or community service, Fox said according to senior administration officials. It's projected to save some $327 billion over 10 years.
Other changes – 5 percent more for the military, but numerous other cuts equal to about 5 percent, are supposed to save "trillions of dollars" over recent federal spending practices.
Administration officials told Fox that the proposed budget, along with the last two budget proposals, contain more reductions in spending than any president has ever proposed.
That may be true, but even with increased federal tax revenue collections, and with fewer federal workers since the tax cuts act, the deficit continues to grow.
CBS notes that over 8 billion more is being requested for border wall or fencing funding.
In case you didn't notice, the seemingly non-stop campaign season – now for the 2020 election cycle – is also in full swing.
Related Reports:
Bloomberg Closing Ticker for MHProNews…
NOTE: The chart below includes the Canadian stock, ECN, which purchased Triad Financial Services.
NOTE: The chart below covers a number of stocks NOT reflected in the Yahoo MHCV, shown above.
NOTE: Drew changed its name and trading symbol at the end of 2016 to Lippert (LCII).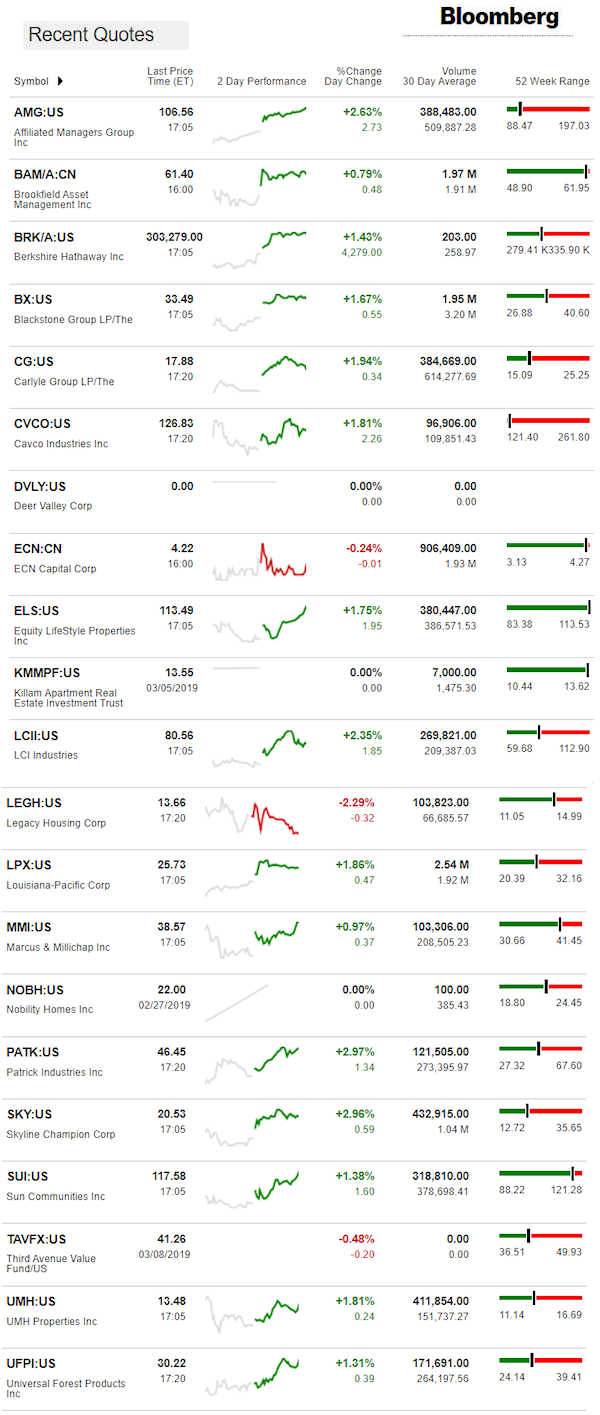 Berkshire Hathaway is the parent company to Clayton Homes, 21st Mortgage, Vanderbilt Mortgage and other factory built housing industry suppliers.
LCI Industries, Patrick, UFPI and LP all supply manufactured housing.
AMG, CG and TAVFX have investments in manufactured housing related businesses.
Your link to industry praise for our coverage, is found here.
For the examples of our kudos linked above…plus well over 1,000 positive, public comments, we say – "Thank You for your vote of confidence."
"We Provide, You Decide." © ## (News, analysis and commentary.)
(Image credits and information are as shown above, and when provided by third parties, are shared under fair use guidelines.)
Submitted by Soheyla Kovach to the Daily Business News for MHProNews.com.