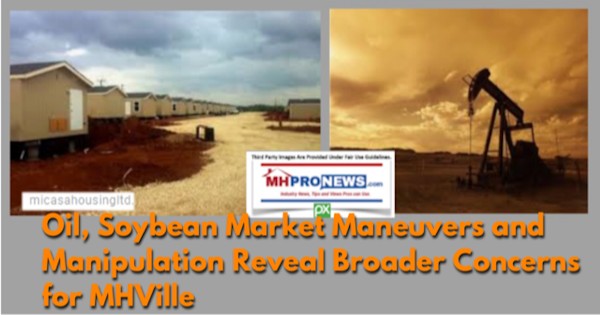 Thousands of new manufactured homes go into rural areas, as public officials who are members of both major political parties have noted.
Manufactured homes, and other forms of factory-built housing, also routinely are sold into areas where new energy production is taking place.  So these trends have an industry impact.
Whatever one's position on the Trump Administration, trade policy – or on energy policies in general – may be, what's evident from a close consideration of the video and commentary that follows is that domestic and global giants arguably use various maneuvers to artificially manipulate markets.  That in turn creates 'winners and losers.'
The losers tend to be smaller businesses, and individuals.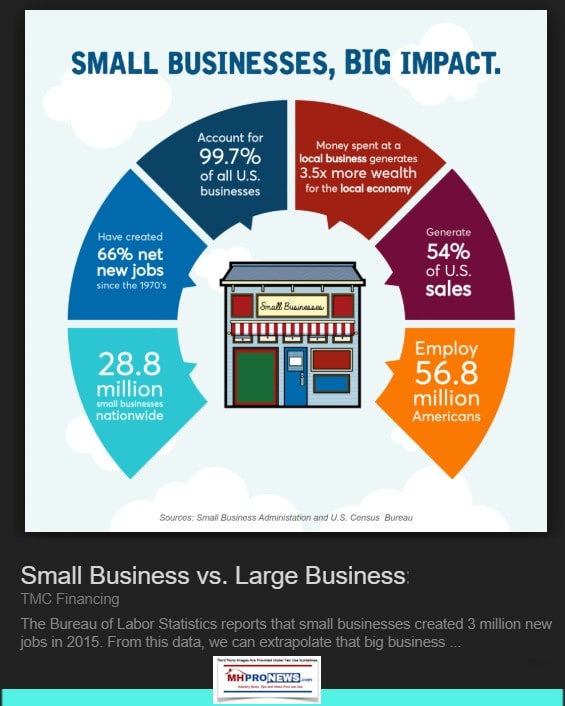 Additionally, how news reports are framed influences perceptions.  Those perceptions in turn may scare or motivate investors.  Both left-of-center CNBC and right-of-center Fox News have spotlighted commentary that have made that very point recently.
The Strongest Economic Engine?
It's a routine refrain that small businesses – not big ones – collectively are prime generator of jobs and economic growth.

But frankly, members of the major parties tend to give more credence to what big business desires than what smaller operations do.
One could make the case that it isn't the 'Citizen's United' Supreme Court decision that is corrosive of politics, but more accurately, it's the influence of big, often monopolistic forces that seeks to dominate politics, capital, and economic policies.
In manufactured housing, that tendency to give preference to big operations over smaller ones has arguably led to serious consolidation within the industry.  That consolidation is most evident in the manufactured housing production side, but is also at play in the retail and community sectors too.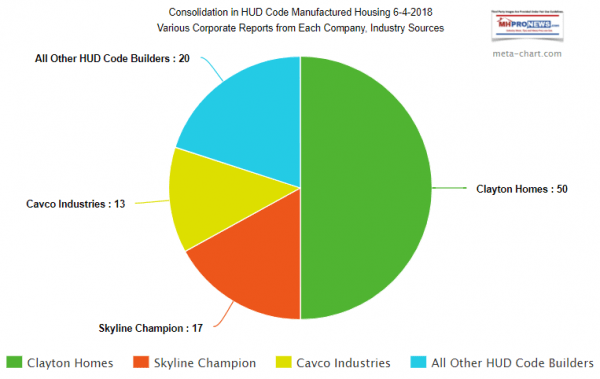 So monopolization isn't just a manufactured housing issue, as the recent New York Times analysis on the increasing monopolization of America spotlighted.  For more on the 'consolidation' trend in other industries, see the related reports below the byline and notices.
With that backdrop, let's view through the lens of 'manipulation of market forces' and how 'perception vs. reality' become drivers.  Because that's logically being revealed in the pull-quotes below from PRICE Futures Group senior analyst Phil Flynn today on Fox Business.  We'll conclude with a simple pensée after the quotes from Flynn.

Yet in oil, and in markets in general, it is perception and not necessarily reality that drives prices.
In response to the promise by President Donald Trump to reduce Iranian exports to zero, OPEC raised oil production and U.S. oil producers moved to ramp up production.
Many times, a drop in the price of oil sparks warning signals that something is amiss in the global economy, and worries about a trade war, rising interest rates and a government shutdown mixed in all led to a fear that everything would soon come off the rails.
The sharp drop in the oil price is one reason many people lost faith in the stock market, because if oil was floundering so too must everything else.
Oh sure, there were fears of a slowing economy in China and in Europe, but if you look at the number of barrels imported and consumed, from an oil standpoint any slowdown was negligible.
In fact, in the U.S. demand for total oil products is at an all-time high.
On Christmas Eve, a Fox Business commentator estimated that approaching $7 trillion dollars in value have been sapped from the markets since the fall 2018 market slide began.
Yet, as MHProNews and others have documented repeatedly, economic indicators are overall sound.
Who does those trillions of lost value harmed the most?  Arguably, it's the smaller holders of investment instruments – such as 401Ks – by those on main street, suburbia, and Americans beyond Wall Street and the billionaire class.
The Trump Administration, Democrats, and some voices in progressive and conservative circles alike have raised the vexing issue of monopolies.  Monopolies and mega-corporations adversely impact speech, media, the markets, and politics, they say.  Set aside partisan positions and labels by stating facts and evidence without political spin, and perhaps 70 to 80 percent of the nation could come together on certain core issues.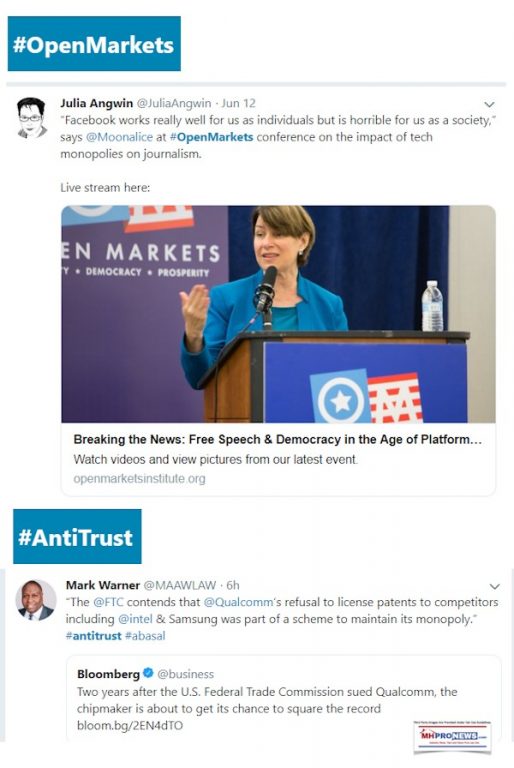 Will the gaps between the President Trump led GOP, and Democrats be bridged in 2019 in ways that will produce #OpenMarkets via #Antitrust action?
In our industry and others, a study of the issues reveals significant evidence pointing to how that would be for majority of the U.S. population.  Save, of course, for those who believe they benefit from monopolistic practices. That's "News through the lens of manufactured homes, and factory-built housing," © where "We Provide, You Decide." © ## (News , analysis, and commentary.)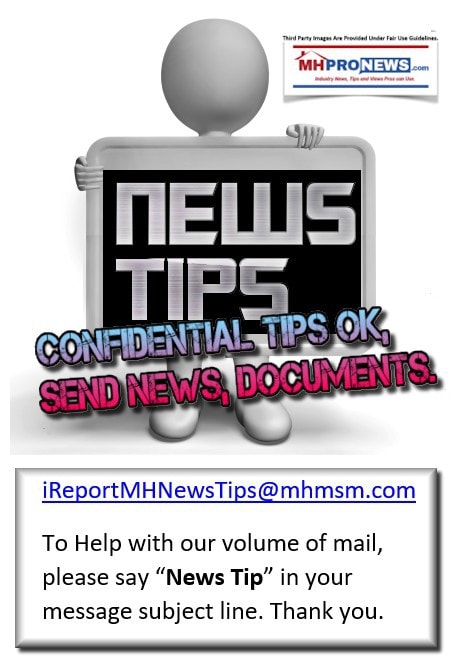 NOTICE: You can join the scores who follow us on Twitter at this link. You can get our 'read-hot' industry-leading emailed headline news updates, at this link here.

NOTICE 2: Readers have periodically reported that they are getting a better experience when reading MHProNews on the Microsoft Edge, or Apple Safari browser than with Google's Chrome browser. Chrome reportedly manipulates the content of a page more than the other two.
(Related Reports are further below. Third-party images and content are provided under fair use guidelines.)
1) To sign up in seconds for our MH Industry leading emailed news updates, click here.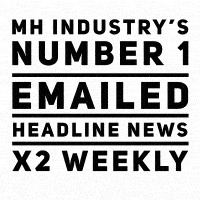 2) To pro-vide a News Tips and/or Commentary, click the link to the left. Please note if comments are on-or-off the record, thank you.
3) Marketing, Web, Video, Consulting, Recruiting and Training Re-sources
Submitted by Soheyla Kovach to the Daily Business News for MHProNews.com. Soheyla is a managing member of LifeStyle Factory Homes, LLC, the parent company to MHProNews, and MHLivingNews.com.
Related Reports:
You can

click on the image/text boxes

to learn more about that topic.
New York Times-David Leonhardt-"The Monopolization of America," Manufactured Housing Slant
Darkest, Shortest Day 2018, Markets Dump, Apt Rentals Bump, Housing Slump$
Zillow Research Reveals Impact of Rising Rents on Homelessness, Affordable Housing Advocates, Public Officials, and Investors Take Note
Optimism Among U.S. Manufacturers at Record High Heading into 2019
Legends, Battle of Bedford Falls, and Christmas in Affordable Housing's MH Land