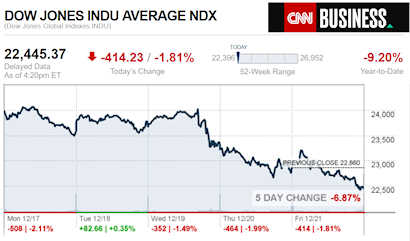 December 21st is literally the shortest, darkest day of 2018. From this point on, the daylight get about 2 minutes longer a day until the summer solstice on June 21, 2019. So, on the worst week on the Dow in about a decade, we'll look at Grinch-like data-point that should sting manufactured housing leaders, who claim to be advancing the industry, when in fact the third-party metrics reveal that the industry is still snoring when it could be roaring. Rental data as housing slumps is reality-based focused for this evening.
If you're new, already hooked on our new spotlight feature – or are ready to get the MH professional fever – our headline report is found further below, after the newsmaker bullets and major indexes closing tickers.
The evolving Daily Business News market report sets the manufactured home industry's stocks in the broader context of the overall markets.  Headlines – at home and abroad – often move the markets.  So, this is an example of "News through the lens of manufactured homes, and factory-built housing." ©
Part of this unique evening feature provides headlines – from both sides of the left-right media divide – which saves busy readers time, while underscoring topics that may be moving investors, which in turn move the markets.
Readers say this is also a useful quick-review tool that saves researchers time in getting a handle of the manufactured housing industry, through the lens of publicly-traded stocks connected with the manufactured home industry.
This is an exclusive evening or nightly example of MH "Industry News, Tips and Views, Pros Can Use." © It is fascinating to see just how similar, and different, these two lists of headlines can be.
Want to know more about the left-right media divide from third party research?  ICYMI – for those not familiar with the "Full Measure," 'left-center-right' media chart, please click here.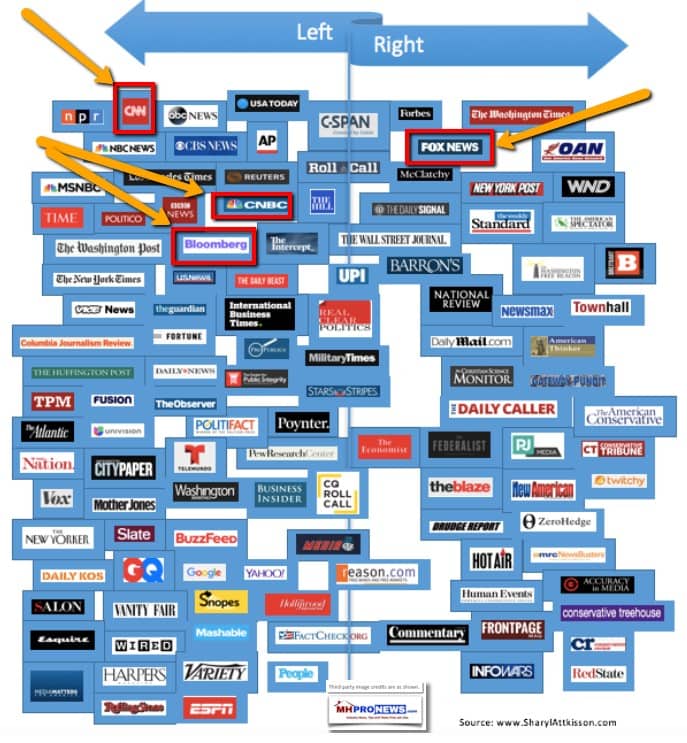 Select bullets from CNN Money…
The Dow declined 414 points, or 1.8%, capping off its deepest weekly plunge since October 2008
This is why it's a risky strategy for presidents to link their success to the stock market
From Shanghai to Frankfurt, these 8 stock indices are in bear markets
Chinese tech billionaire will not be charged with sexual assault
One year after the tax cuts, the market is worse and the economy is a mixed bag
PERSPECTIVES Trump's erratic behavior was background noise for markets. Not anymore
Why Chipotle's Brian Niccol is the CEO of the year
Best Buy CEO Hubert Joly has nothing to sell you
Chinese bike-sharing startup went global. Now it may go bust
ANALYSIS Why Jerome Powell's quiet show of defiance against Trump and Wall Street is so important
Watch out FedEx and UPS. Amazon is growing its air fleet again
Facebook's bottomless pit of scandals
It's only a matter of time before China ends up with our Facebook data
Lincoln Continental brings back 'suicide doors'
Nissan to sell limited edition sports car for $1.1 million
Porsche remade its iconic sportscar
Audi reveals the E-Tron GT, an all-electric sports car
Jeep will make its first pickup in 26 years
SEARS' FIGHT FOR SURVIVAL
The next few weeks will determine Sears' future
Would $6 billion in cash have kept Sears out of bankruptcy?
Sears' holiday shopping season is off to a rough start
Decades of bad decisions doomed Sears
PERSPECTIVES Sears stood still during the retail revolution
Select Bullets from Fox Business…
Nasdaq in bear market, Dow falls 414 points
These states will have the biggest middle-class tax cuts
'Very long' shutdown coming over border wall funding: Trump
4 companies to watch in 2019
This is where America's rich have moved
Former Shell president: Oil prices are getting scary
Ford recalls 874,000 pickup trucks
These common passwords were the weakest of 2018
Apple's death cross: What you need to know
The 5 best-paying jobs of 2018
Tax deadline: Older Americans may face this large penalty
Opinion: Where mortgage rates are headed in 2019
Chinese billionaire JD.com CEO alleged assault charges dropped
Taxpayers can no longer claim these 4 deductions
Police officer shortage hits towns across the US
Oil hits new lows as pessimism persists
Amazon's gamble on Whole Foods might not pay off
The profession where people skip breakfast the most
The biggest billionaire winners, losers of 2018
The best time to buy a house
Jerry Seinfeld is once again the highest-paid comedian of the year
A look at past government shutdowns, as border wall fight heats up
A government shutdown is unlikely to roil US economy, Moody's says
Partial government shutdown: Here's what happens
Continue to Government Shutdown
5 reasons J&J shares plunged this week
Ugly Christmas sweaters taken to the next level
9 smart money moves to make in 2019
Chick-fil-A poised to jump Subway, Burger King in US fast food market
Dow, S&P 500 having worst month since 1931 as Grinch hits Wall St.
These are the 10 best countries for business
After Altria deal, Juul employees to get $2B bonus
Nike surges on earnings beat after tough market day
Money behind college football bowl names like TaxSlayer Gator Bowl, explained
Altria takes 35 percent stake in e-cigarette firm Juul
Today's markets and stocks, at the closing bell…

Manufactured Housing Composite Value (MHCV)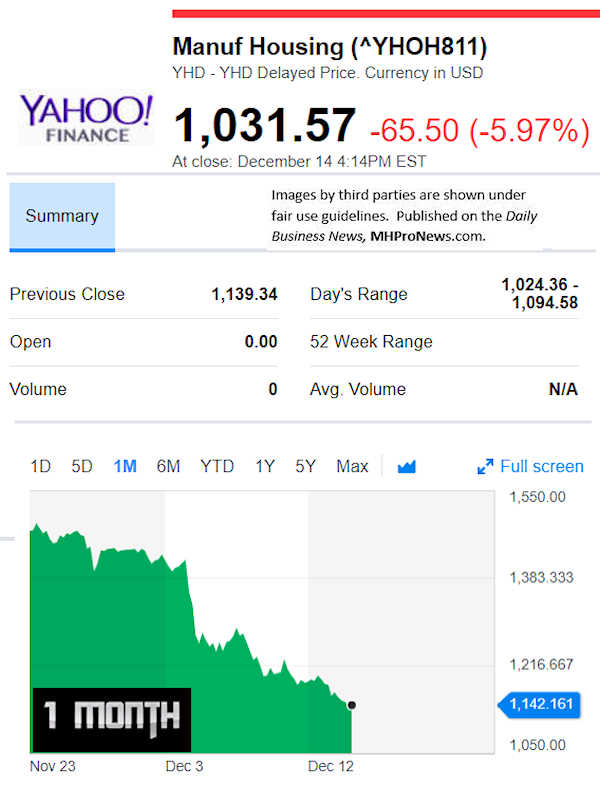 Today's Big Movers
For all the scores and highlights on tracked manufactured home connected stocks today, see the Bloomberg graphic, posted below.
Today's MH Market Spotlight Report –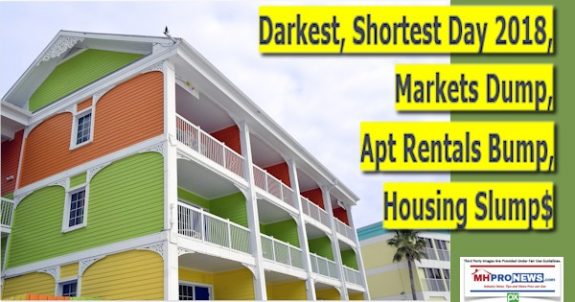 Let's begin with the hotlink to a prior report, which could be accessed by clicking on the image/textbox below.  The topline says a lot.  At a time when there is an affordable housing crisis, the spread between conventional and manufactured housing is simply huge.
Fresh Facts, Figures, Future of Affordable Housing -Comparisons- Conventional Site-Built v Mobile/Manufactured Home Industry Data
That's one of those facts that we will continue to hammer on we satirically call the Monopolistic Housing Institute (MHI), Clayton Homes, 21st Mortgage, and all those who arguably claim to be 'leading' the industry, but have demonstrably failed to regain anything like the industry's most recent glory days. In fact, as the graphic below reflects, the industry is overall down since Berkshire Hathaway entered manufactured housing in 2003.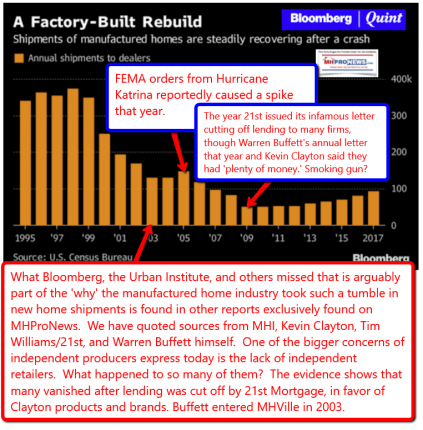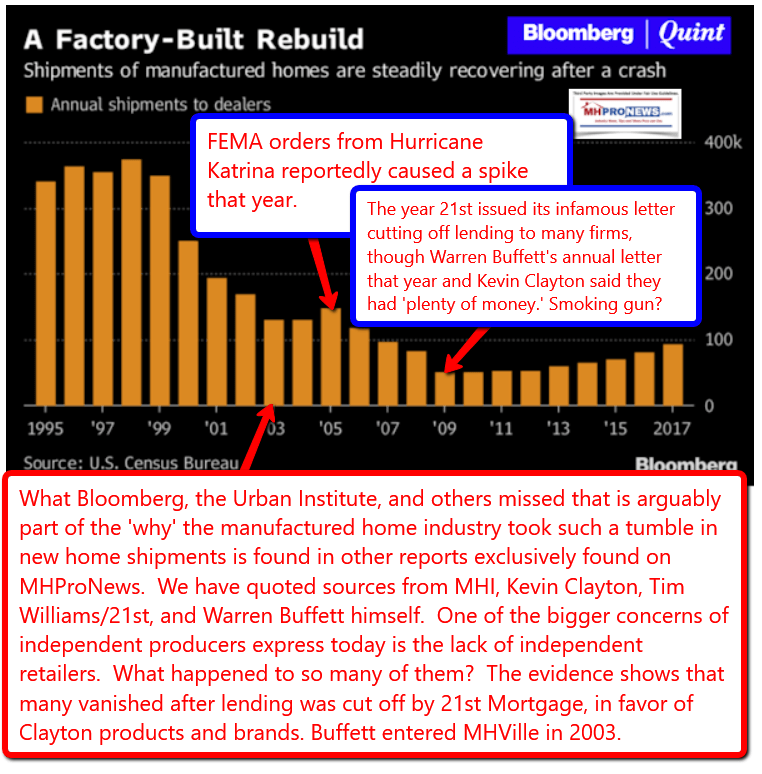 Coincidence? Or is that one of those #NettlesomeThings?  As thousands of industry readers know, we've followed the facts, the evidence, and the money.  The picture it paints is painfully embarrassing for a few. 
Crisis of Misinformation, Fact Checks, and Manufactured Housing
With that backdrop, the latest apartment rental data from CNBC's Diana Olick is sobering.
"Apartment absorption, which is the rate at which new units are rented out, is now at the highest level in three years, according to the U.S. Census. Apartment construction took off in 2012 and reached a 20-year high in 2017. It remained elevated this year, despite warnings that demand would slow as more millennials aged into their homebuying years," said Diana Olick earlier today.
"And while buyer demand did surge, sales were thwarted by tight supply that has pushed prices higher in the past few years, weakening affordability. When mortgage rates surged this year, even fewer people were left with the means to buy a home," Olick said.
Industry professionals, take note.  Because for those who've been in this industry for 20 or more years, you know those are historically factors that would drive more manufactured home sales.
"People underestimate how far away from homeownership a lot of renters across the country, even in luxury apartment buildings, are," said John Pawlowski, residential sector head at Green Street Advisors. "The demand has been better than expected. It's been a stickier tenant base and pricing power at that tenant base, again in the face of elevated supply, has simply surprised us."
CNBC ads that, "rents remain strong. In the fourth quarter of this year, both the national average asking rent and effective rent (the latter takes out landlord concessions) increased 4.9 percent and 4.6 percent, respectively, from the fourth quarter of 2017, according to Reis. The apartment vacancy rate was unchanged, despite so many new units being completed."
"Apartment construction started to accelerate in 2017 and has remained elevated throughout 2018," said Barbara Denham, senior economist at Reis. "This had raised concerns that the apartment market was becoming overbuilt. Yet consistently, apartment occupancy growth has nearly kept pace with supply growth, as demand for apartments has been robust throughout 2018."
Denham likewise pointed to the weakness in the housing market boosting apartment demand.
"The housing market could continue to suffer given the recent stock market declines that have sent jitters throughout the market. Moreover, last year's tax reform that doubled the standard deduction reduced the incentive to buy a home, which has also helped the apartment market," added Denham.
All of these factors are also driving increased homelessness, according to new research by Zillow, a point CNBC didn't mention. See that research snapshot at the related report, linked from the clickable text/image box below
Zillow Research Reveals Impact of Rising Rents on Homelessness, Affordable Housing Advocates, Public Officials, and Investors Take Note
There are several takeaways for the industry.  Among them is the fact that with a few exceptions, much of the manufactured housing tracked stocks are at or near their 1 year lows.  Yet, manufactured homes are historically a better performer in uncertain times, because affordable housing is normally in constant demand.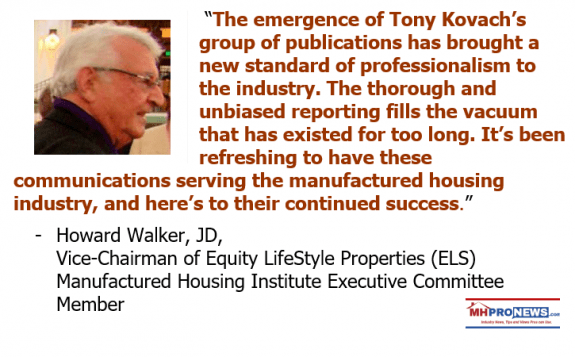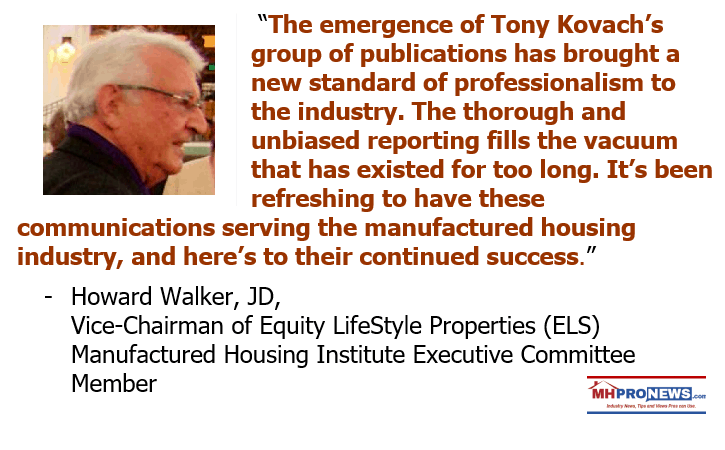 The Manufactured Housing Institute (MHI) has clearly failed, per the data points and related reports shown, at promoting the industry's recovery.  In fact, the case is made at the next linked report that Clayton, 21st, and MHI have arguably worked in an open fashion toward the slow consolidation of the manufactured housing market.
Machiavellian "Godfather" – Sam Zell, Warren Buffett, Capital, Lending and Crossed Lines in Manufactured Housing
The industry should promote #HousingChoice and take a careful look at the research summarized by our publisher in a report published on Value Penguin in the link below.
First time readers, take note.  MHI and the Berkshire Brands of Clayton, 21st, VMF, et al have been given an opportunity to refute or explain these claims.  They've been ducking that instead.  Why?
A recent study reflected that pay gaps have largely been proven to be a matter of choices. Men, per that study, earn more because they put in more overtime. That's a choice. Within the norms of morality and good laws, choices should be honored. says roughly 97% of our audience is domestic U.S.
All that said, it could be the best of times for those firms who take a key lesson from Buffett, think long term, and invest in developing your own finance, image, educational, marketing, and retail presence.  Learn more, linked here.
Note that Legacy Housing has done their own version of the above, and have risen into the #4 spot. They recently launched their own IPO, earlier this month.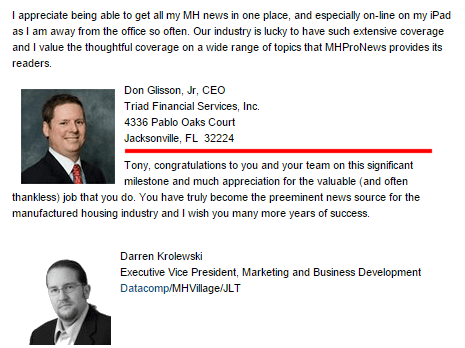 When Jeff Bezos' Alexa Fund announced recently that the potential for prefab housing in the U.S. is some $330 billion a year, it becomes more obvious why 'monopolizing' the industry is a purported part of the Clayton moat strategy.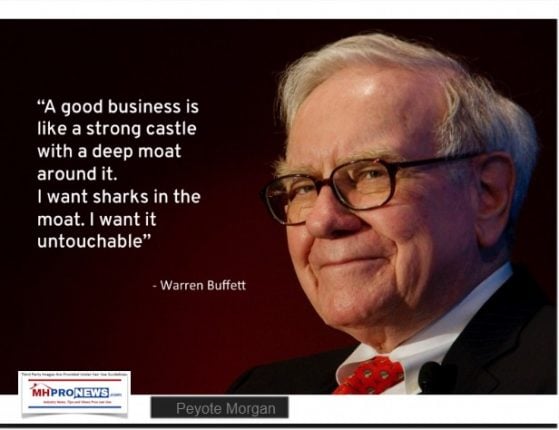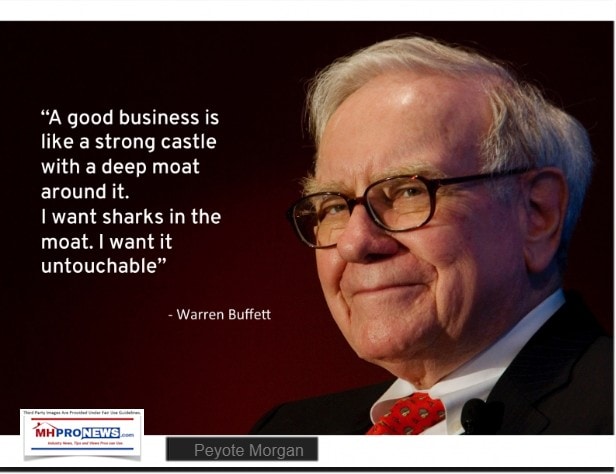 Bloomberg Closing Ticker for MHProNews…
NOTE: The chart below includes the Canadian stock, ECN, which purchased Triad Financial Services.
NOTE: The chart below covers a number of stocks NOT reflected in the Yahoo MHCV, shown above.
NOTE: Drew changed its name and trading symbol at the end of 2016 to Lippert (LCII).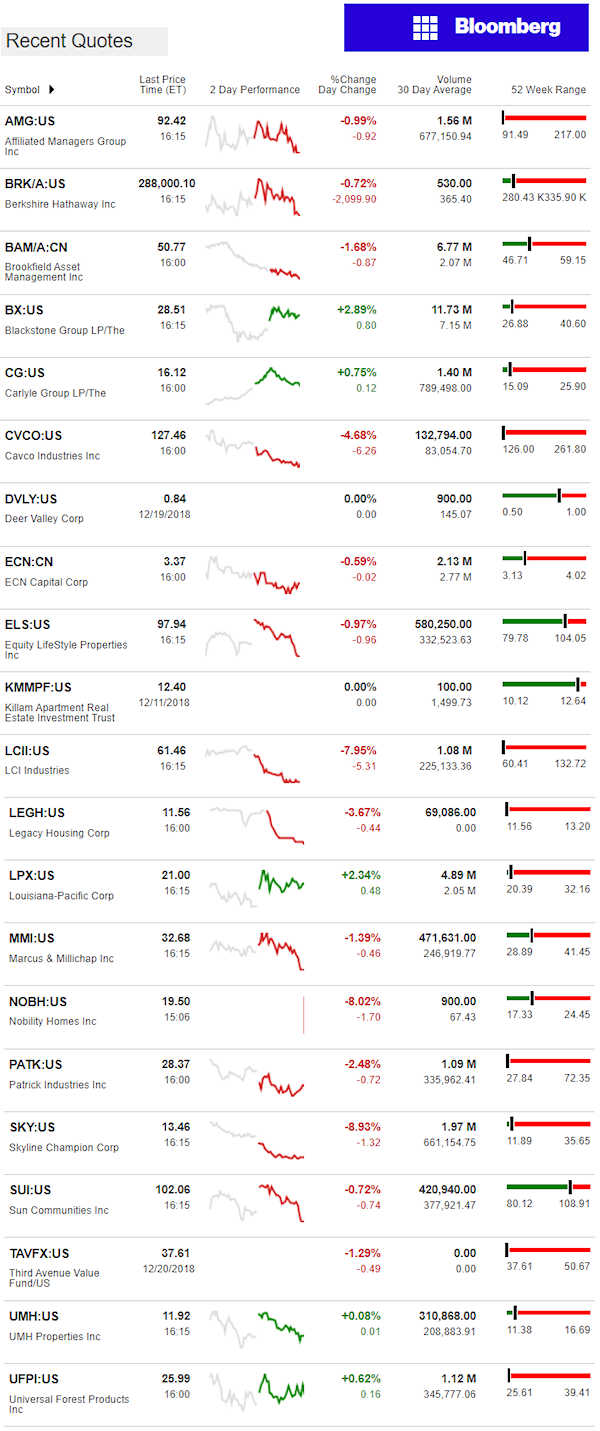 Berkshire Hathaway is the parent company to Clayton Homes, 21st Mortgage, Vanderbilt Mortgage and other factory built housing industry suppliers.
LCI Industries, Patrick, UFPI and LP all supply manufactured housing.
AMG, CG and TAVFX have investments in manufactured housing related businesses.
Your link to industry praise for our coverage, is found here.
For the examples of our kudos linked above…plus well over 1,000 positive, public comments, we say – "Thank You for your vote of confidence."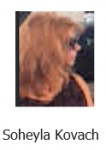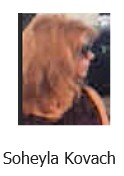 "We Provide, You Decide." © ## (News, analysis and commentary.)
(Image credits and information are as shown above, and when provided by third parties, are shared under fair use guidelines.)
Submitted by Soheyla Kovach to the Daily Business News for MHProNews.com.