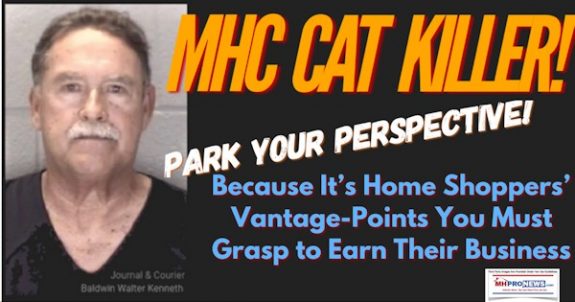 If you were a housing shopper, would you buy a home from a cat killer?
Hold that thought, as we'll deal with the alleged cat-killing manufactured home community (MHC) owner noted in the headline in a few moments.
But first, realize that if it isn't cat killing, the issue could be:
houses (of whatever age) burning down,
failed sewage or water systems,
windstorms,
crimes,
the uncertainty that may be created by the sale of a property to a new MH community operator,
MH Community closures or rent control,
or any of the other thorny issues commonly seen in manufactured housing related mainstream media news, just fill in that blank INSTEAD of alleged 'cat killer.'
We are teeing up the broader news topic by looking first at the second part of the headline.  Because this is a far broader issue, not limited to one alleged case of 'cat killing.'  It could be any of the headlines, or others, shown in the screen capture further below.
1)    We'll first tee up this analysis with some background, and provide screen captures of actual news items from this week, because manufactured home (MH) industry pros must understand that to advance the acceptance of manufactured homes in your local market(s), it is the consumers' perspective and satisfaction that should be near the top of your and our industry's priorities.
Who said? Voices as varied from MHVille as former MHI President Chris Stinebert and ROC USA President Paul Bradley.
2)    Rephrased, put yourself in the role of the home shopping customer, and you could begin to see the industry in a very different way.
3)    An MHI defender, will be duly-noted below, as it fits this topic.
4)    The industry shouldn't defend truly bad behavior. In fact, demonstrably bad behavior should be held accountable.  That's what former president and American success story Teddy Roosevelt preached, and that's what MHProNews does.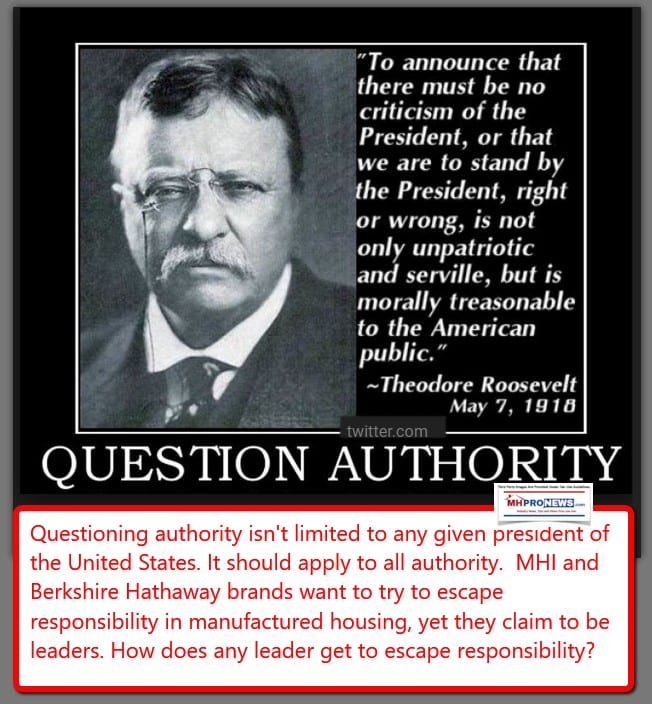 5)    Look at the profitable and image-building potential of the ADL of Manufactured Housing, and
6)   Tie it all together with the headlined issue.
We'll begin with the following screen captures of a mobile search done at the time shown earlier today.  We used the search-term 'mobile home,' because it is the more commonly used one, not because we agree with its use – save for true-pre-HUD Code mobile homes, built prior to June 15, 1976.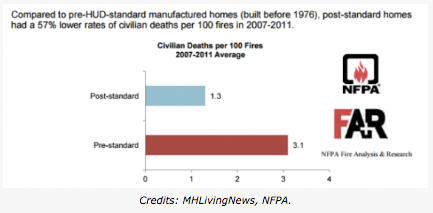 2) We'll make this part simple.  For the next few moments, picture yourself as a well-qualified customer, considering a new housing option. For whatever reason, you're mildly interested in manufactured homes – even if you incorrectly think of them as a 'mobile home.'  As a savvy shopper, you decide to do a Google search of 'mobile home' news.
The headlines in the graphic below are what you'd see on the day earlier this week that this report was prepared. Note that the headline story is one of those shown below.  Please LOOK at each story topic, and think to yourself – I'm shopping for a new home, how would this impact my impression of manufactured homes?

So, if you were well qualified, and could pick other housing options, would you go much beyond what you just saw above?
Once you look at the above headlines, do you see why so many customers who arrive at a sales center or community are less qualified buyers?  Don't take this incorrectly. Everyone should have the right to buy a home that they can afford, #housingchoice.
This challenge of largely negative media coverage on manufactured homes is vitally important to grasp. Because it is part of the reason why so few new HUD Code manufactured homes are being sold. Certainly, the other issues of a 'rigged system' and legally questionable/purportedly monopolistic practices or throttling financing options are a big factor too.  But those problems are not the focus of this column.
Manufactured home sales ought to be soaring to record levels. Consider these queries:
during a widely-reported affordable housing crisis, why are so few new HUD Code manufactured homes (MH) being sold?
A decade after the 2008 mortgage-housing meltdown, why are there are still thousands of vacant home sites in manufactured home communities (MHCs)?
Why is public policy often so opposed to manufactured homes at the local, state, and federal level given that HUD Code homes are on paper legally protected by the Manufactured Housing Improvement Act of 2000?
To understand such issues, one must begin with location, market and then broader industry reality checks. This report is thus presenting only a piece of a larger puzzle.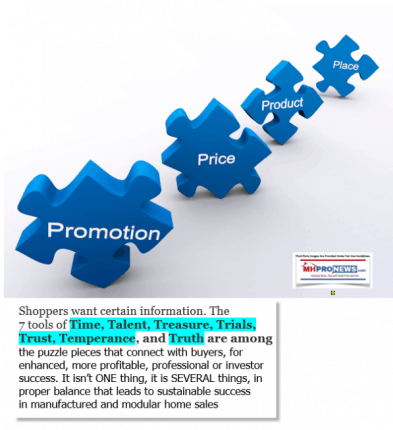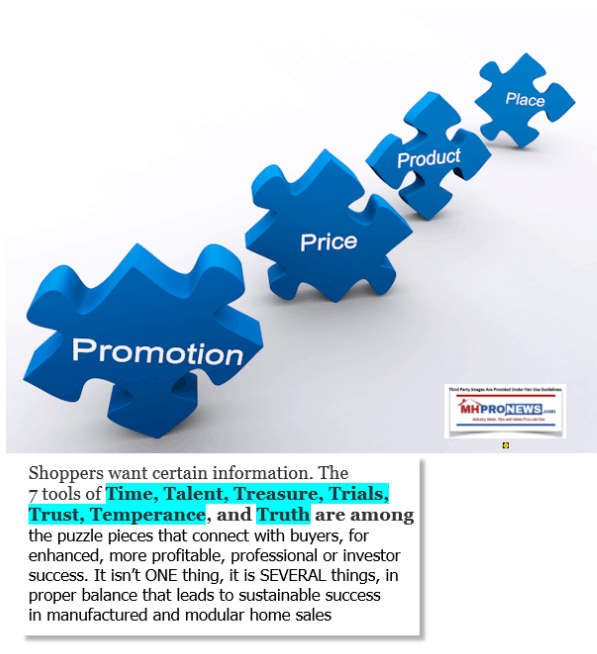 3) MHI Defender…
Among the factual realities is that negative or inaccurate news goes largely unchallenged. We'll briefly note that a reader who is a Manufactured Housing Institute (MHI) member called recently to essentially say, 'hey, while MHI doesn't engage on every issue, they have done so on a few select cases.'
That MHI member who called MHProNews then noted a few cases.
Actually, we think we've covered that very point in a prior report, but some people skim articles or may miss a report, instead of reading each article carefully.  One of those areas that manufactured housing could take a page from Warren Buffett and President Donald J. Trump is this simple notion. It pays to know all that you can about issues that impact your business or profession.  That's why Warren Buffett reads hours every day.  Your takeaway from this paragraph?  If you're not doing worlds better than your peers did 20 years ago, you likely need to be reading and researching a lot more than you currently are doing.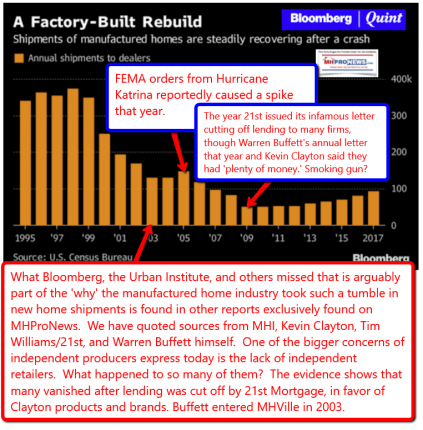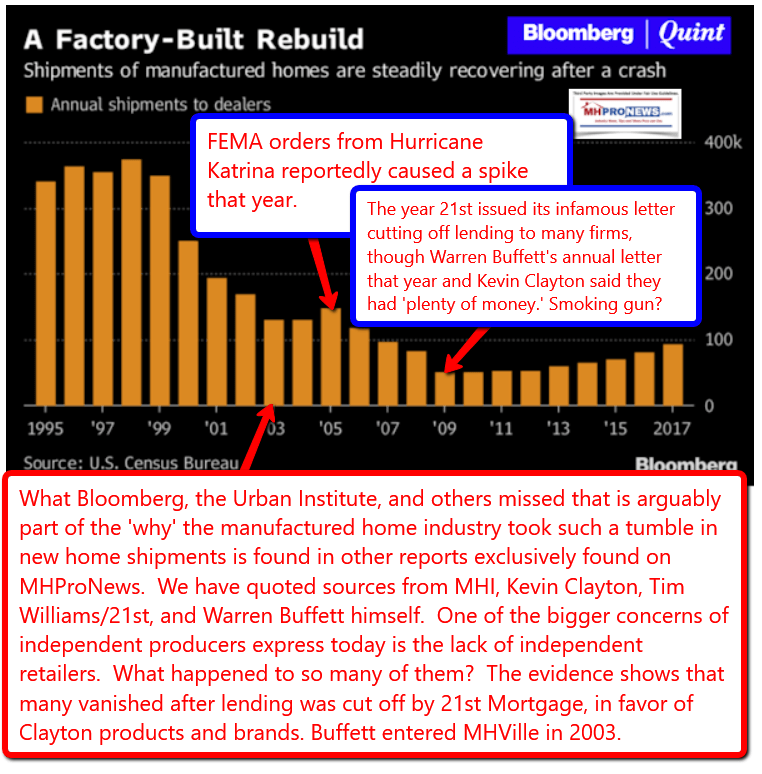 But out of respect to the pro-MHI caller, in order to be fair and balanced, we mention again that MHI does in fact do some promotional and some select defense of the industry efforts.  But the sad reality is that its not effective.  If it were, wouldn't our industry's shipments be 5 to 10 times higher than they currently are?
"Pants on Fire" – Latest New Manufactured Housing Shipment Report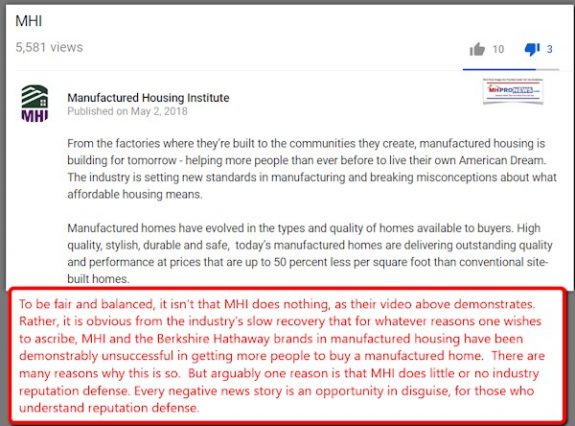 That said, in roughly two years of our own random engagement tests of troubling news reported issues – both local or national in scope – in virtually every case MHI was no where to be found.  Ditto the Berkshire brands.  How do we know?  Because we asked the subject media, researchers, etc.
Furthermore, our records indicate that MHI didn't start doing those select outreaches the MHI-defending caller mentioned, until after the Daily Business News on MHProNews -along with others – had hammered them publicly for months on that very point. We see those spot MHI efforts as being more of a CYA, a fig leaf. It's like MHI pivoting on the DOE rule, after being hammered by MHARR for years, but let's not digress.
It is ironically Tim Williams, former MHI Chairman and still President and CEO of 21st Mortgage that made the case why every single negative news item that is inaccurate should be individually addressed.
We agreed on that point with Mr. Williams.  Why did MHI fail to do what their then chairman said?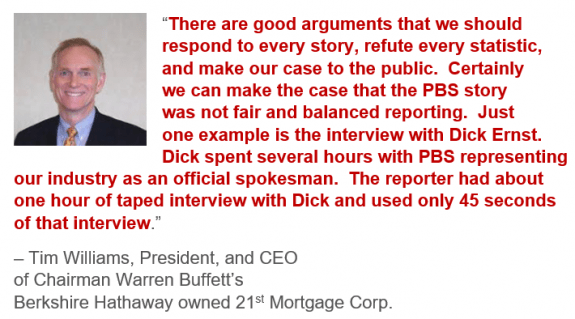 Let's add to that specific on-point bullet from former MHI chair and 21st Mortgage President and CEO, Tim Williams. First, Tim deserves credit for saying it, even though MHI has utterly failed to properly implement it.  Recall that part of the MHI pitch for their PR person was that they would be doing that routinely. Even the MHI defending caller, noted above, when asked by our publisher admitted that "I don't know what" the MHI PR person "is doing most of the time." Interesting question, and troubling reply, isn't it?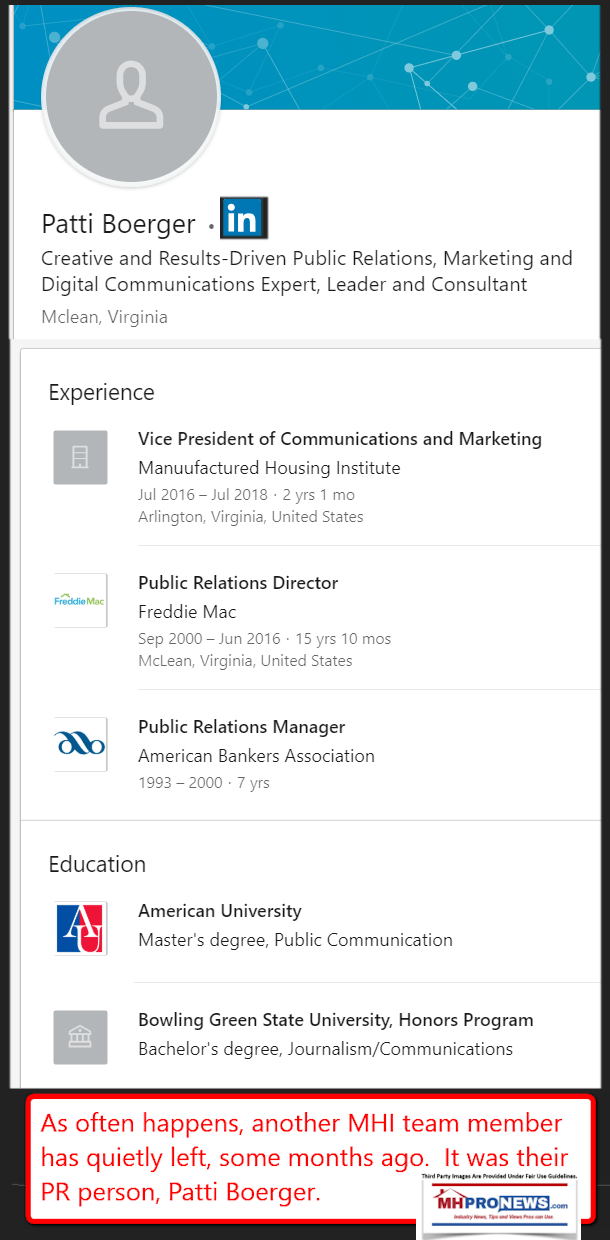 4) Don't Defend Truly Bad Behavior
A wise, award-winning manufactured home state association executive observed that their association is not in the business of defending 'bad actors.'  Whatever happens in this cat killing case – which can be access by clicking on the linked headline in the box below – the industry could make even this kind of sad scenario into a positive, for those who understand how reputation defense is accomplished.
Teen, Adult Charged in Troubling Tragedy Involving MH Community
A proven way to authentically improve a company or select group of an industry's image is to establish standards, and then live up to them.  Another key point is that one must cut to the core of a vexing issue. Here are two quick, real-world examples to prove the point.
Saturn, for example, changed the way that they priced and sold new cars.  CarMax did something similar in selling pre-owned vehicles.  That worked wonderfully for CarMax, as they've become a leading volume seller of used cars.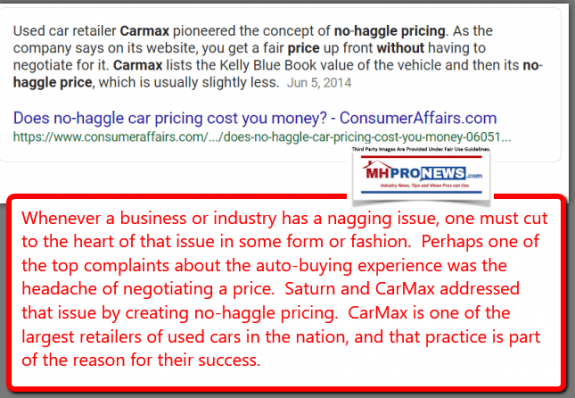 Our publisher, L. A. 'Tony' Kovach has preached the principle that getting to the heart of the troubling issues must happen in manufactured housing.  It is something he knows performs from first-hand experience at the MH retail and MH community levels. But it can work for any product or service, in or out of manufactured housing.
It is an open question if MHI is even capable of defending and promotion the industry's image.
Why?
Sadly, since Triad's Don Glisson Jr. has left as MHI Chairman, one after another has had a real or apparent scandal. Objectively think about this, outside looking in.
Nathan Smith – resident class action legal action, the purported double cross of Andy Barr, etc.
Tim Williams – Smoking Gun 3, federal investigations, and other issues,
Joe Stegmayer – stepped down at Cavco Industries in the wake of an SEC subpoena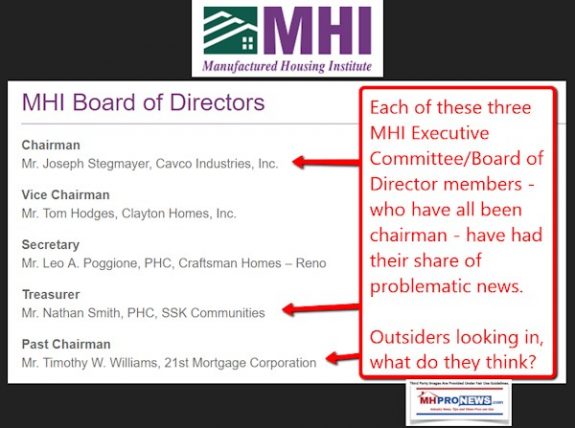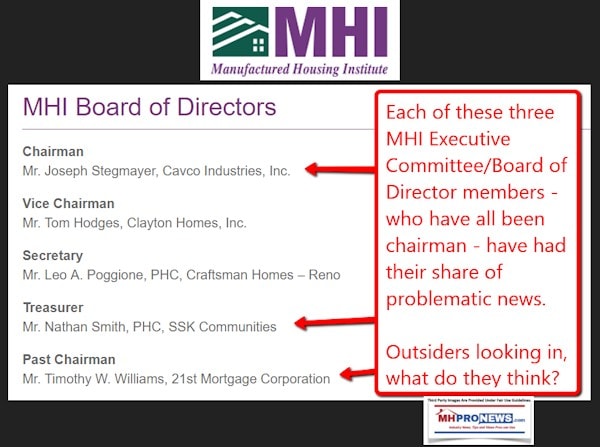 By the way, since to our knowledge no one at MHI has ever sold manufactured homes, it may be asking too much for them to grasp how to address the image/marketing/sales issue.  Today's shipment report reveals MHI has clearly failed at successfully addressing what they oddly brag about doing. For the facts on that report, click the box below later for more details, but move on for now.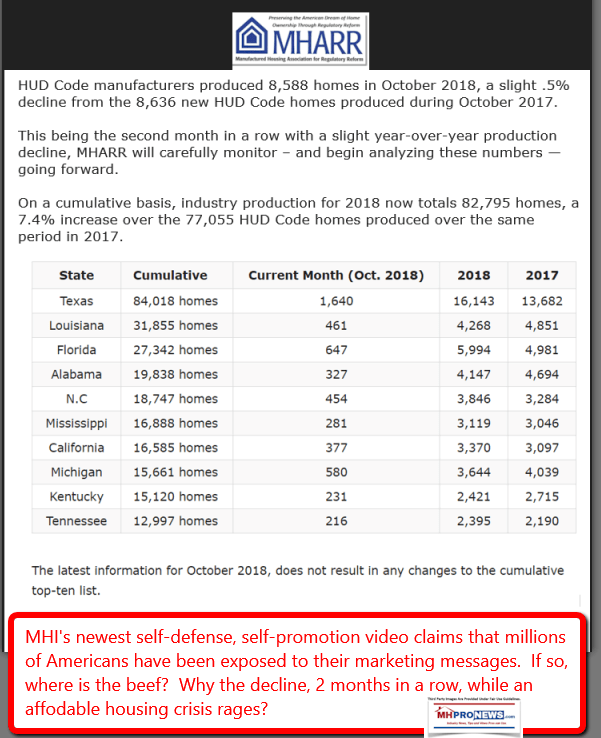 So, astute, detail-oriented readers will note how these varied puzzle pieces fit together.  In order to advance the MH Industry business at location(s) like yours, to further your success, you need to educate and do reputation defense.
Because all marketing, image, and sales are local.
Mini-Summary of 1-4 Above
So, let's sum up the above.  The industry shouldn't defend apparent bad actors. But individual businesses and/or groups can and should address every case of legitimate misinformation.  That's not always easy. It routinely requires professional understanding.
So, as a brief plug – on the marketing/client services side of our business – we've done several successful test cases in various local markets.  Properly implemented, education, media engagement, and reputation defense works. It pays to defend your brand and to defend your industry's honorable practitioners.
Our L. A. 'Tony' Kovach gave away several tips to MHI years, ago.  They praised that presentation.  But they've clearly failed to follow those tips.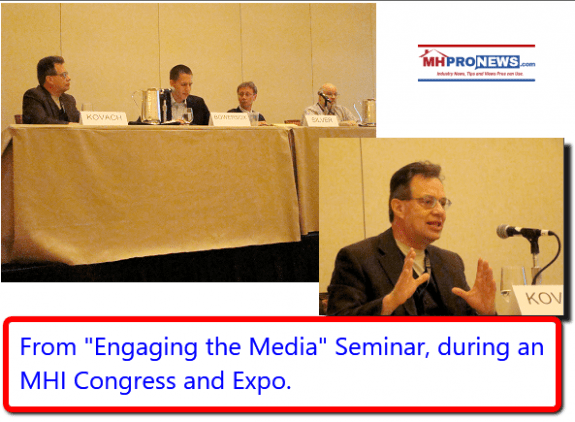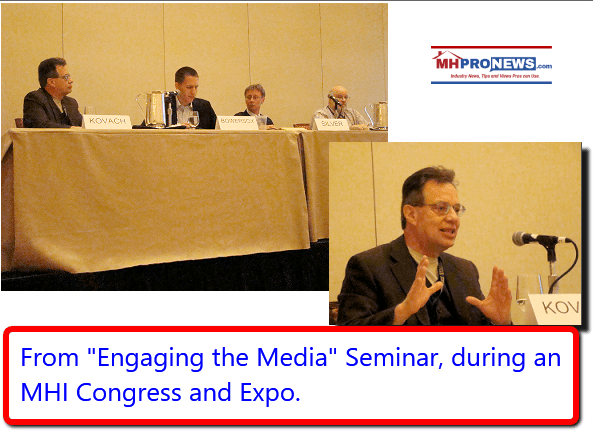 5) The ADL of Manufactured Housing
Negative news reports can often be reframed in a way that might mitigate its harmful impacts.  In some cases, engaging the media can turn a negative into a positive.
The gent below are not a client of our firm, nor are the others. But the principles necessary in such troubling cases are noted above, or have been previously reported.  In many – if not all, cases – the sting of a news report can be mitigated, or even flipped into a positive. Yes, even alleged cat killing stories, properly handled, could become an opportunity in disguise.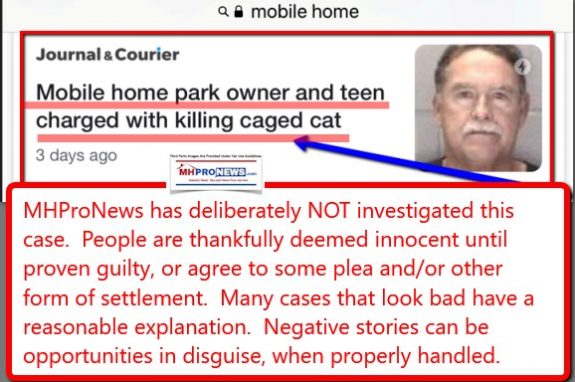 There are also cases, per legal experts we've spoken with, that could be handled in a manner that could lead to future reduction of the misuse of headlines, terminology, or misleading narratives.
Seeing the MHVille World Through the Eyes of Shoppers and Owners
There is no point in believing that after years of promises, promises, that MHI will now do what the facts and track record arguably reflect a pattern of failures. New post-production manufactured housing industry structures need to be engaged. In fact, there are such efforts emerging.  A growing number of industry professionals, including MHI members, realize that changes must occur.  The report below can be access later by clicking on the hot-linked headline.
Skimmer alert: the subject isn't a video per se. But we open this Daily Business News on MHProNews with a comment about a new video because it shines a light on broader issues that have drawn comments – also shared below – from a variety of industry personalities.
It has and can be done one-on-one at the local level, or with a relative modest sized group that embraces real standards.
So, using the #YimbyVictory2020 plan, and addressing every headline with proper 'responses' to those stories on fires, windstorms, or whatever else is attracting the news can and would over time change the dynamic back in favor of manufactured housing.
Plus, what if there were good news stories mixed in to those random headlines too? Wouldn't that paint a different picture for manufactured home shoppers too, right?
Further, imagine a national speaking tour on #$2Trillion Growth connected with an affordable quality housing hook we won't give away here.
An even more positive impression, correct?
Manufactured housing has a great story to tell. There are arguably far more positive stories than negative ones.  But that isn't the impression that the public has.  It won't change, until it is changed.  That change must occur one story at a time.
That's "Innovation – Information – Inspiration for Industry Professionals" © where "We Provide, You Decide." © ## (News, analysis, and commentary.)
NOTICE: Readers have periodically reported that they are getting a better experience when reading MHProNews on the Microsoft Edge, or Apple Safari browser than with Google's Chrome browser. Chrome reportedly manipulates the content of a page more than the other two browsers.
(Related Reports are further below. Third-party images and content are provided under fair use guidelines.)
1) To sign up in seconds for our MH Industry leading emailed news updates, click here.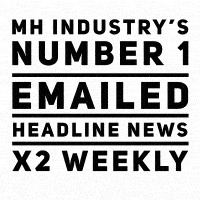 2) To provide a News Tips and/or Commentary, click the link to the left. Please note if your comments are on-or-off the record, thank you.
3) Marketing, Web, Video, Consulting, Recruiting and Training Re-sources
Submitted by Soheyla Kovach to the Daily Business News for MHProNews.com. Soheyla is a managing member of LifeStyle Factory Homes, LLC, the parent company to MHProNews, and MHLivingNews.com.
Related Reports

: Click the Boxes Below to Read More…
#$2Trillion U.S. GDP Growth via Affordable Housing Plan Few Discuss – Introducing #YimbyVictory2020
New York Times-David Leonhardt-"The Monopolization of America," Manufactured Housing Slant
Crisis of Misinformation, Fact Checks, and Manufactured Housing
Jury Awards Millions to Residents in Suit Against Controversial Community Operator
Nathan Smith, SSK Communities, and Manufactured Housing Institute (MHI) Slam New National Manufactured Home Communities Group in Written Statement
Center for Public Integrity – Stunning Clayton Homes-Warren Buffett-Berkshire Hathaway Manufactured Home Lending Truth Outs
What Just Happened, to Cavco, Independent Communities, Retailers, and Manufactured Housing?
Machiavellian "Godfather" – Sam Zell, Warren Buffett, Capital, Lending and Crossed Lines in Manufactured Housing