The Manufactured Housing Association for Regulatory Reform (MHARR) has sounded the warning over a key takeaway from the June 10, 2021 HUD Manufactured Housing Consensus Committee (MHCC) meeting. That alert was about a briefing from the U.S. Department of Energy (DOE) regarding looming, and costly standards. That release is below. Meanwhile on June 10 and June 15, 2021 MHI messages to readers and members focused on their fee based "same old, same old" meetings and a fee based seminar.
Following this MHARR press release to MHProNews will be additional related information not provided by MHARR or MHI. Analysis and commentary will be included.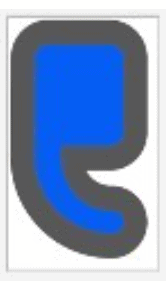 HUD Manufactured Housing Consensus Committee (MHCC) Meeting Exposes Looming Battle Over Energy Standards
Washington, D.C., June 14, 2021 – The Manufactured Housing Consensus Committee (MHCC) held yet another marathon conference call meeting on June 10, 2021, to take final action on twenty proposed standards and regulatory revisions processed by its various subcommittees in late 2020. The Committee also received a supposed briefing from the U.S. Department of Energy (DOE) regarding impending energy standards for manufactured housing pursuant to the Energy Independence and Security Act of 2007 (EISA).
While various proposals considered by the Committee will ultimately have a substantial impact on the industry and consumers of affordable housing (see below), by far the most significant matter addressed during the meeting concerned the substance and expected procedures relating to the proposal (and adoption) of DOE manufactured housing energy standards.
Industry members will recall that EISA tasked DOE with developing manufactured housing energy standards "in consultation" with HUD and the MHCC, based upon the International Energy Conservation Code (IECC) maintained by the International Code Council (ICC). That directive ultimately led to a tortured, illegitimate and sham DOE standards development process that has now spanned nearly 15 years. The principal feature of that process was a 2014-2016 "negotiated rulemaking" sought by the Manufactured Housing Institute (MHI) and energy special interests, which led to a disastrous 2016 proposed rule. That rule, based on MHARR estimates at the time, would have increased the cost of manufactured homes by at least $4,600 to $5,800, and would have excluded literally millions of Americans from the manufactured housing market (and from homeownership altogether) according to price exclusion metrics developed by the National Association of Home Builders (NAHB). MHARR cast the one and only "no" vote against this proposal in the negotiated rulemaking "Working Group," (which included multiple MHI members) and has continued to aggressively oppose the adoption of punitive, unnecessary, high-cost "energy" standards promoted by special interests ever since. While MHI, to its credit, subsequently changed position and opposed the 2016 proposed rule, the entire trajectory of this matter could and would have been different if it had never sought or supported the "negotiated rulemaking" process or the negotiated Working Group proposal – a point that could become relevant in any future litigation.
While the Trump Administration subsequently withdrew the illegitimate 2016 DOE proposed rule, there was not sufficient pressure from the entire industry to set aside all DOE activity on this issue.  Consequently, when DOE was confronted with a lawsuit by "environmental" activists in 2018 demanding the adoption of manufactured housing energy standards, it agreed to a consent order – notwithstanding aggressive MHARR opposition – which will now require the promulgation of proposed energy standards by August 14, 2021, and the adoption of those new standards in 2022.
Given the mandatory "consultation" required with respect to energy standards by EISA, the "presentation" provided to the MHCC by DOE at the meeting was minimal and dismissive at best, with key details omitted, no materials provided in advance of the meeting, and virtually no substantive engagement with the MHCC. Moreover, when pressed by MHARR's representative, DOE would not specifically commit to any further engagement at all with the Committee. Instead, Committee members were simply informed that the impending standards will be based on the 2021 version of the IECC. DOE failed to provide, however, any specific information regarding the cost of its proposed rule. And even when those alleged "costs" are provided, that will not be the end of the matter, as EISA requires continuing updates to the standards, based upon future revisions of the IECC. Thus, any initial compliance costs to meet the first set of DOE standards will be just the beginning, as costs will continue to steadily increase – even for those manufacturers who may already be in compliance with (or close to compliance with) the 2021 IECC.
MHARR, in its comments to the Committee, made clear that it will continue to vigorously object to any energy standards that would needlessly increase the  cost of manufactured housing, undermine legitimate consumer choice regarding energy features, or exclude millions of lower and moderate-income Americans from the nation's most affordable source of non-subsidized, inherently affordable homeownership. MHARR also urged the MHCC, in the strongest possible terms:
(1)   To be assertive in dealing with DOE;
(2)   To demand that DOE fully engage with the Committee in order to provide a legitimate opportunity for the MHCC to express its views on the proposed standards; and
(3)   To ensure that the proposed standards do not conflict or interfere with the goals and objectives of federal manufactured housing law.
Further, MHARR reiterated its vehement opposition to any energy standards that are based upon or in any way related to the totally-discredited 2014-2016 "negotiated rulemaking" process or the 2016 DOE proposed rule. In addition, MHARR stated that the 2021 IECC would not and cannot provide a legitimate basis for manufactured housing energy standards because of alleged irregularities with the 2021 IECC voting process as documented by NAHB, and the "governmental consensus process" used to adopt those standards – as described in the March 2021 edition of "MHARR—Issues and Perspectives," — which gave the final vote on 2021 IECC measures to state and local building officials who have been essentially excluded from the regulation of manufactured housing construction for the past 45 years. Indeed, that entire "governmental consensus process" has now been scrapped for the IECC arising at least in part from the irregularities cited by NAHB.
With a proposed rule expected from DOE by the August 14, 2021 court-ordered deadline, MHARR will continue to take all necessary and appropriate actions to stop the imposition of extreme, illegitimate, discriminatory and never-ending energy standards targeted specifically at manufactured homes and manufactured housing consumers.  This includes, but will not be limited to, legal action to prevent the imposition of excessive or unreasonable standards, preferably in conjunction with the entire industry, including MHI and its members, as well as consumer groups.
On other matters considered by the Committee, the MHCC approved significant revisions to the existing Subpart M "On-Site Construction" regulations. The changes, supported and urged  by MHARR, would remove duplicative inspection and paperwork requirements (highlighted by MHARR at the time of their adoption) which needlessly increased the cost of on-site work without providing substantive benefits for consumers. Once adopted, these modifications should significantly streamline the "on-site" process, providing both the flexibility and affordability that were originally sought by MHARR and other proponents of these standards.
On another energy-related matter, the MHCC returned to subcommittee a proposal, opposed by MHARR, that would have mandated minimum R-8 insulation (up from R-4) for "supply and return ducts, fittings and crossover duct plenums exposed directly to outside air, such as those ducts located in an unvented or vented attic…" based on a potential conflict with another section of the same standard. MHARR has – and will continue to – oppose this proposal based on numerous grounds set out in its written comments to the MHCC, including cost versus benefit, as well as the need to discourage product suppliers from seeking to "legislate" additional sales and revenue from the industry and consumers.
All other proposals before the Committee were either accepted or rejected in accordance with the recommendations of the various MHCC subcommittees. This included, unfortunately, one proposal opposed by MHARR, which would require air duct testing under prescriptive parameters "similar" to those required by the 2009 IECC.  While MHARR objected to this proposal on multiple grounds, including a lack of definitive cost information or a showing of need based on the current standard, it opposed this proposal principally because the HUD Code is based upon the unique nature and affordability of federally-regulated manufactured housing, and should not be conflated with other codes, such as the IECC, which are not designed or developed for manufactured housing and are not under a statutory mandate to balance protection and cost. Accordingly, MHARR will continue to object to this proposal as the regulatory process moves forward.
            The Manufactured Housing Association for Regulatory Reform is a Washington, D.C.-based national trade association representing the views and interests of independent producers of federally-regulated manufactured housing.
— 30 —
Manufactured Housing Association for Regulatory Reform (MHARR)
1331 Pennsylvania Ave N.W., Suite 512
Washington D.C. 20004
Phone: 202/783-4087
Fax: 202/783-4075
Email: MHARR@MHARRPUBLICATIONS.COM
Website: manufacturedhousingassociation.org
###
Additional Information, MHProNews Analysis and Commentary
The latest revelations made possible by Congressional Democratic staffers sharing a Kevin Clayton transcript linked below makes several compelling points. Among them? Clayton has said what MHARR has been and is continuing to argue.
"Manufactured housing is a highly regulated industry, with three distinct qualities: manufactured homes are safe, they are energy efficient, and they are affordable." ~ Kevin Clayton. More on that in the report linked below.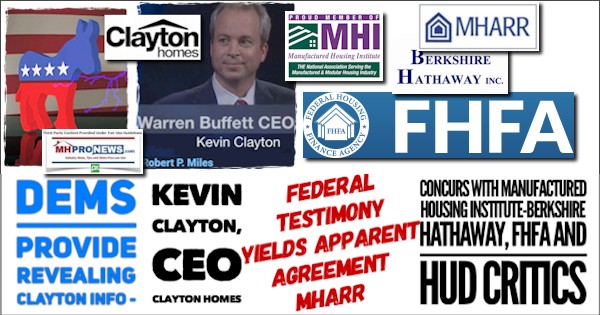 MHARR, as their press release stated, at one point fought essentially alone among manufactured home trade associations. They did so with digital support from MHProNews, because MHARR was on the correct side of a potentially costly issue.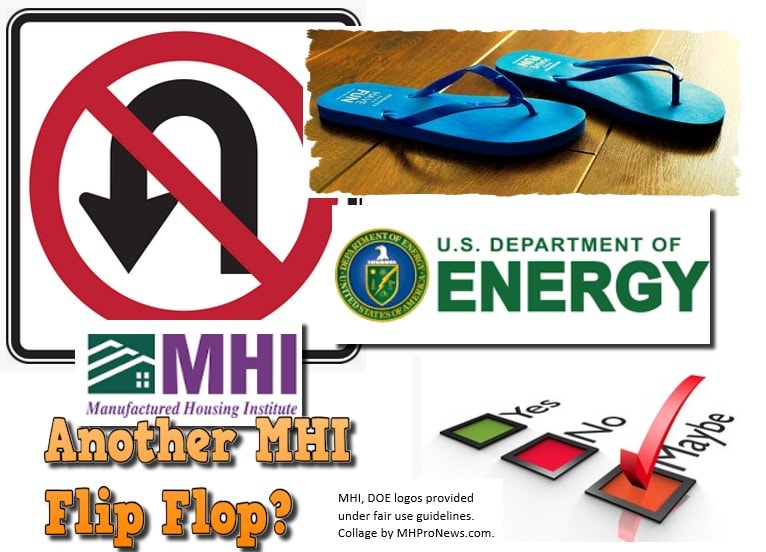 In time, after considerable pressure from inside and embarrassing outside support arranged by MHARR, MHI relented and also opposed the previously rejected energy standards.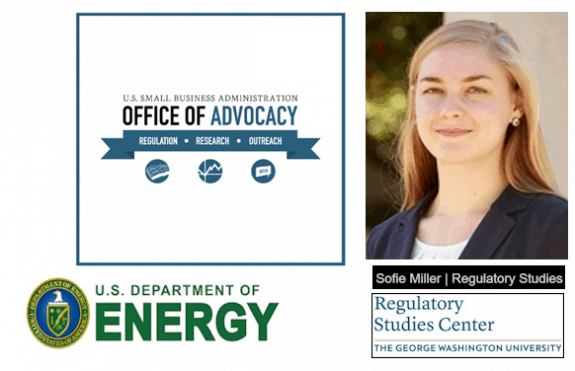 That noted, an item above from MHARR merits clarification or refinement. MHI has ever-more apparently been posturing support of independents while taking steps that benefits larger firms while undermining smaller ones.  There seems no reason to think that MHI could be trusted to sincerely oppose the DOE standards. Why? Because as MHProNews exclusively reported, dark money from Warren Buffett was behind the lawsuit that caused this most recent iteration of energy regulations to come back to life. If MHI sincerely opposes this move, fine. But to think that a sincere kumbaya moment between MHI and MHARR might be ahead seems like an illusion.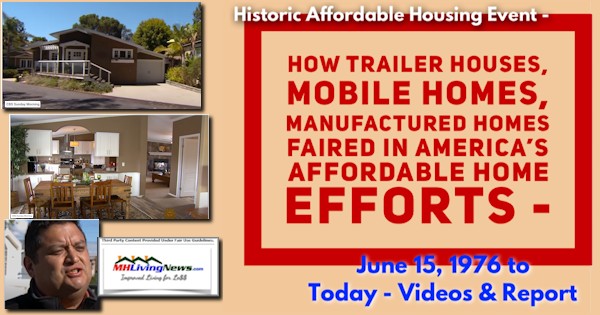 MHI's Latest Failures?
MHProNews and our MHLivingNews sister site has reported on a significant train of posturing by MHI without effective performance. The latest obvious miss that illustrates that MHI talks a talk without walking the walk is that today is the 45th Anniversary of HUD Code Manufactured Homes. Having missed a promotion for June as National Homeownership Month, MHI has now missed – as of about 2 PM today – any mention of June 15, 1976 being the anniversary for the 'birthday' of HUD Code manufactured homes.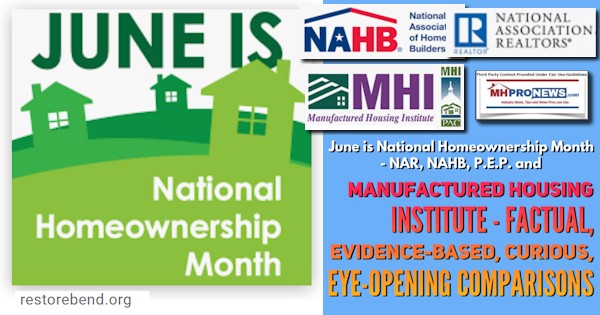 But MHI did not fail to pitch their meetings and a webinar, which is an ironic reminder of what Sam Landy previously said on that topic.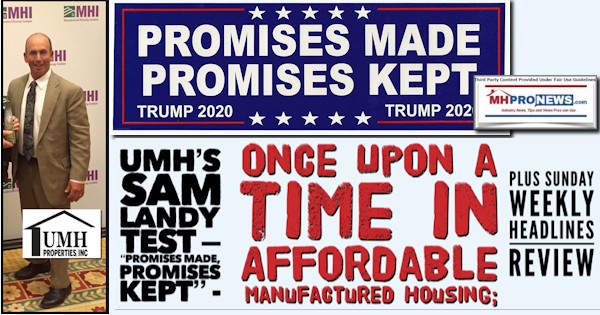 By contrast, with respect to manufactured housing's "birthday," MHARR's Mark Weiss said the following to MHProNews.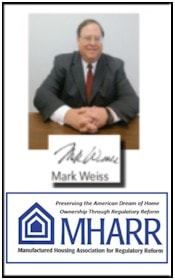 "The HUD Code, which has its 45th anniversary this year on June 15, 1976, for the most part, has accomplished what Congress set out to do when it established federal regulation of the manufactured housing industry through the National Manufactured Housing Construction and Safety Standards Act of 1974. The HUD standards have broadly been sensitive to the affordability of manufactured housing and the need to carefully balance homeowner protection with purchase price affordability.  And, since the Manufactured Housing Consensus Committee was established by the Manufactured Housing Improvement Act of 2000, the MHCC has taken care to ensure that the affordability of manufactured homes receives due consideration in relation to changes to the standards and HUD regulations."
"One major area in which HUD has failed, however — to the detriment of both the industry and American consumers of affordable housing — has been with regard to federal preemption.  The 2000 reform law significantly expanded and enhanced the scope of federal preemption for the HUD standards and HUD regulation of manufactured housing in order to promote the federal objectives of both the 1974 and 2000 laws.  This includes the preemption of state and local "requirements" which impair those objectives as well as federal superintendence of the industry. Discriminatory zoning that excludes manufactured housing undermines those federal objectives, but has not been confronted by HUD to the full extent of its authority under federal law.  The entire industry must demand that this key 2000 law reform be fully implemented by HUD."
To learn more, see the linked and related reports.
###
 Next, is our evening market report and related left-right headlines.
The Business Daily Manufactured Home Industry Connected Stock Market Updates.  Plus, Market Moving Left (CNN) – Right (Newsmax) Headlines Snapshot. While the layout of this business daily report has recently been modified, several elements of the basic concepts used previously are still the same. The headlines that follow below can be reviewed at a glance to save time while providing insights across the left-right media divide. Additionally, those headlines often provide clues as to possible 'market moving' items.
Market Indicator Closing Summaries – Yahoo Finance Closing Tickers on MHProNews…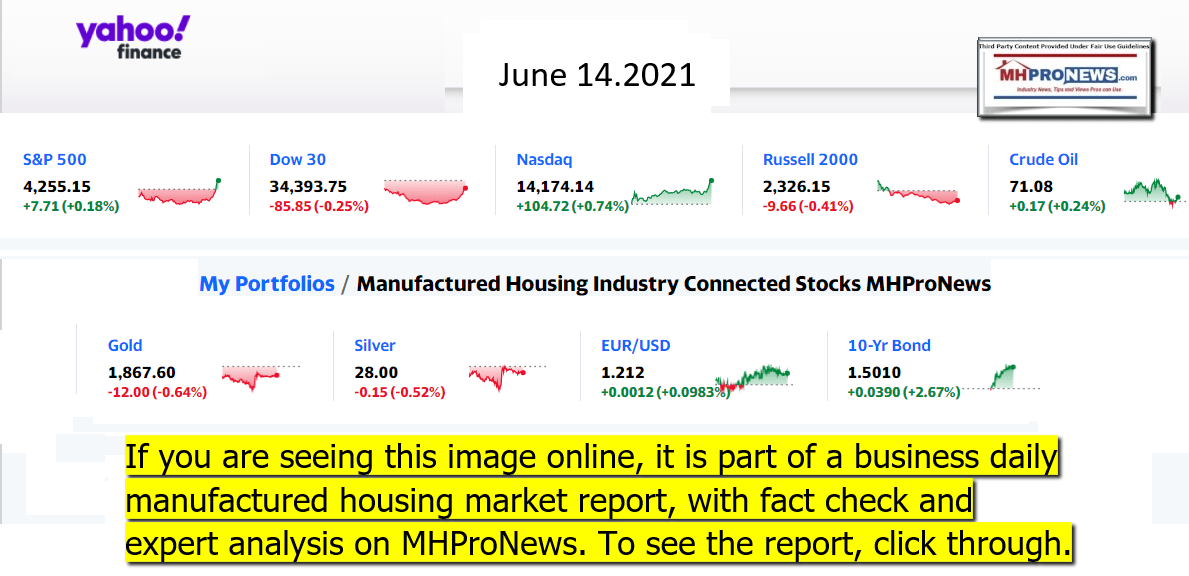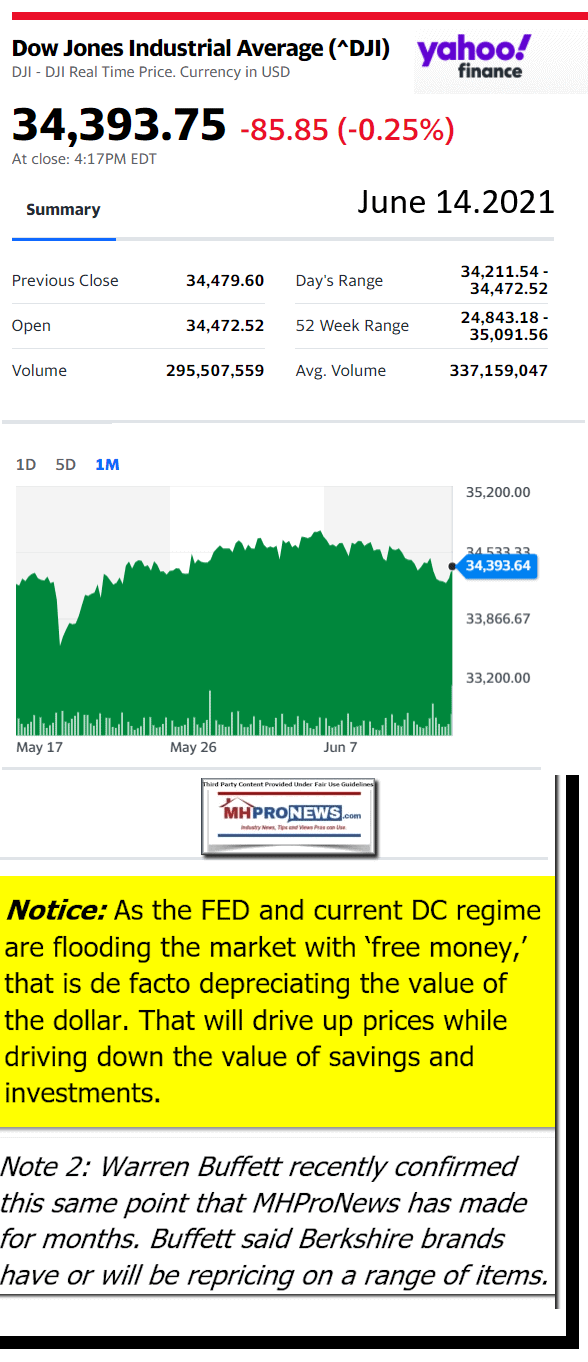 Headlines from left-of-center CNN Business = evening of 6.14.20
A new meme stock
A worker inspects cannabis plants inside the grow room at the Aphria Inc. Diamond facility in Leamington, Ontario, Canada, on Wednesday, Jan. 13, 2021. Tilray Inc. and Aphria Inc. agreed to combine their operations, forming a new giant in the fast-growing cannabis industry.
This cannabis company is a new Reddit favorite. Shares are up 130% this year
Major US mall owner files for bankruptcy
The online grocery shopping industry just got more competitive
People are flying again — but not for business. That's a problem
These states want to force companies to disclose climate risks
Car prices are soaring, and they're not going to stop
China should be watching its back after the G7
An Elon Musk tweet sent the price of bitcoin soaring
GM is about to complete the most profitable 12 months in its 112-year history
Opinion: The rich got richer while millions lost jobs. Time for a wealth tax
Christiane Amanpour shares cancer diagnosis with viewers
Ads for alcohol, prescription drugs, and elections are banned from YouTube's homepage
Lin-Manuel Miranda's new movie wasn't the smash hit people expected. Here's why
In this June 25, 2020 file photo, the electric Endurance pick-up truck at Lordstown Motors Corporation is shown, in Lordstown, Ohio. Lordstown Motors CEO Steve Burns and Chief Financial Officer Julio Rodriguez have resigned from the startup commercial electric vehicle maker. The announcement comes less than a week after Lordstown cautioned that it may not be in business a year from now as it tries to secure funding to start full production of the electric pickup truck.
Lordstown Motors stock plunges after CEO and CFO resign
Here's how teens are benefitting from worker shortages
Airstream unveils a camper van that you can take off-road
INFLATION
Customers shop for produce at a supermarket on June 10, 2021 in Chicago, Illinois. Inflation rose 5% in the 12-month period ending in May, the biggest jump since August 2008. Food prices rose 2.2 percent for the same period.
Investors and the Fed aren't freaking out about inflation
Inflation takes a breather at the doctor's office
What will my standard of living cost in the future?
Consumer prices roared higher last month
Global food prices surge to highest level in years
HACKED
Hit by a ransomware attack? Here's the first thing you should do
3 million VW and Audi customers have info stolen
McDonald's customer data exposed in hack
Hackers breach Electronic Arts
Why companies decide to pay hackers ransoms
Headlines from right-of-center Newsmax – evening of 6.14.2021
Zogby Poll: Most Americans Believe That Media Protects Biden
President Joe Biden trips while boarding Air Force One at Joint Base Andrews in Maryland on March 19. (Getty Images)
Newsmax TV
Donald Trump Jr.: Don't Think Congress Is a 'Real Plan' for Trump
Donald Trump Jr. to Newsmax: Media Coverage Between Trump, Biden 'Insane' |
Ric Grenell: Europe Is 'Playing' With 'Very Weak' Biden |
Fred Fleitz: Netanyahu 'May Be Back' in Charge of Israel |
Danny Danon: Israel Formed 'Quibble Government' |
Chad Wolf: Harris Has No Excuse to Avoid Border |
Grover Norquist to Newsmax: Biden Taking Jimmy Carter Steps Toward Inflation |
More Newsmax TV
Newsfront
No Sentence Reduction for Low-Level Crack Offenders: Supreme Court
The U.S. Supreme Court ruled unanimously on Monday that low-level crack cocaine offenders are not eligible to have their prison sentences reduced. Sentences for crack cocaine offenders have been criticized as racially discriminatory but the nine justices on the nation's…… [Full Story]
Biden Says he Had 'Positive and Productive' Talks With Turkey's Erdogan
President Joe Biden said on Monday he held "positive and productive" [Full Story]
Medina Spirit Trainer Bob Baffert Sues Over NY Racing Ban
Hall of Fame trainer Bob Baffert on Monday sued New York horse racing [Full Story]
Gun Violence on Track to Exceed 2020, Deadliest Year in Decades
Gun violence is increasing more this year than any other in the past [Full Story]
Newsmax Launches New Logo as Brand Expands
It's sharp, stylish and to the point.Introducing Newsmax's brand new [Full Story]
Ilhan Omar Blowup Highlights Democrat Weakness in 2022
The ever-present fault line formed between establishment Democrats [Full Story] |
Related
GOP Lawmakers Introduce Resolution Censuring 'Squad' Members
Jewish House Colleagues Blast Rep. Omar for Comparing Hamas to Israel
Republicans Move to Strip Rep. Omar of Committee Roles After Controversial Comments
AOC: Omar Tweet Seeming To Equate US, Israel With Terrorists Is 'Mischaracterized'
Biden's G7 Gaffes Don't Go Unnoticed in Some Media
President Joe Biden's gaffes and difficulty speaking publicly did not [Full Story]
NATO Designates China as a 'Systemic' Security Challenge
NATO leaders designated China as presenting "systemic challenges" in [Full Story]
Study Suggests Delta Covid-19 Variant Doubles Risk of Hospitalization
The COVID-19 Delta variant has a hospitalization rate about double [Full Story]
2 Republican Lawmakers Sue Over House Metal Detector Fines
Two House Republicans filed a federal lawsuit Monday over thousands [Full Story]
Donald Trump Jr. to Newsmax: Don't Think Congress a 'Real Plan' for Trump
There are a "lot of theories" bouncing around that former [Full Story] |
NSA Secrets Leaker Reality Winner Leaving Prison Early
Reality Winner, the former National Security Agency contractor jailed [Full Story]
JPMorgan's Dimon Warns of Bigger Trading Revenue Drop After Covid Boom
Wall Street's pandemic-era trading boom could be drawing to a close, [Full Story]
Cedar Point's $20 Wage Has Negative Ripple Effect in Ohio
Sandusky, Ohio, theme park Cedar Point doubled its minimum wage to [Full Story]
Trump Celebrates 75th Birthday
Despite being banned on Twitter, "Happy Birthday Donald Trump" was [Full Story]
McConnell: 'Highly Unlikely' He'd Let Biden Fill SCOTUS Vacancy in 2024
Senate Minority Leader Mitch McConnell, R-Ky., suggested Monday if [Full Story]
Putin Backs Prisoner Swap with US Ahead of Biden Summit
President Vladimir Putin has renewed an offer to swap prisoners ahead [Full Story]
Related
Ukraine Leader Fears US-Russia Summit Won't Produce Results
Nikki Haley: US Will Stand With Israel After Leadership Change
Former U.N. Ambassador Nikki Haley said Monday that her group has met [Full Story]
Monsignor Remembers John Paul II, Mother Teresa
Monsignor Hilary C. Franco hit New York City on Monday as he launched [Full Story]
McConnell Says He'll Intervene in GOP Primaries 'if Necessary'
Senate Minority Leader Mitch McConnell, R-Ky., said Monday he and a [Full Story]
Supreme Court Rejects Bid to Shorten Crack Cocaine Sentences
The U.S. Supreme Court on Monday ruled that potentially hundreds of [Full Story]
S. Offers Incentives for Non-Chinese 5G
The United States is offering various incentives for [Full Story]
Bitcoin Tops $40,000 After Musk Says Tesla Could Use It Again
Bitcoin climbed above $40,000 on Monday, after yet another weekend of [Full Story]
Top Justice Dept. Security Official Leaving After Leaks Reports
The head of the Justice Department's National Security Division is [Full Story]
Related
DOJ Secretly Subpoenaed McGahn's Apple Records
Justices Defer Harvard Case on Race in College Admissions
With abortion and guns already on the agenda, the [Full Story]
California Defies Doom So Far With No. 1 US Economy
When misfortunes multiplied during the coronavirus pandemic, [Full Story]
PLO Threatens 'Explosion' Over Jerusalem Day March
The Palestinian Liberation Organization (PLO) put out a statement [Full Story]
Elon Musk Says He's Putting Last Remaining House on the Market
Tesla Inc.'s Elon Musk tweeted that he's decided to sell his last [Full Story]
Gold Drops as Investors Await Clues From Fed Meeting
Gold extended a decline as investors await this week's Federal [Full Story]
Celltrion's COVID Antibody Trial Proves Safe, Effective
South Korean drugmaker Celltrion Inc. on Monday announced positive [Full Story]
More Newsfront
Finance
Bitcoin Jumps After Musk Says Tesla Will Use When Mining Cleaner
Bitcoin jumped above $39,000 after Elon Musk said Tesla Inc. would resume transactions with the cryptocurrency when mining is done with more clean energy.The electric-car maker will allow Bitcoin transactions again "when there's confirmation of reasonable (~50%) clean… [Full Story]
Lordstown Motors' Rough Road Continues; CEO and CFO Are Out
Novavax Covid Shot 93% Effective Against Variants in Trial
Apple Plans Faster Watch, Future Temperature and Glucose Sensors
SEC Unveils Reforms, Guidelines for 'Woke' Corporate Disclosures, Gamification
More Finance
Health
Will You Need a Yearly COVID Vaccine Booster?
As the number of people fully immunized against COVID-19 rises into the hundreds of millions, immunologists and infectious disease experts now are pondering a new question in the unfolding pandemic. Namely, how long will vaccine immunity last, and will people who've gotten… [Full Story]
Doctors May Be Overprescribing Opioids After Surgeries
What Are the Risks When Vaccinated and Unvaccinated People Mingle?
Babies Produce Strong Immune Response to Ward Off COVID-19: Study
Music at Bedtime May Disrupt Sleep
Manufactured Housing Industry Investments Connected Equities Closing Tickers
Some of these firms invest in manufactured housing, or are otherwise connected, but may do other forms of investing or business activities too.
NOTE: The chart below includes the Canadian stock, ECN, which purchased Triad Financial Services, a manufactured home industry lender
NOTE: Drew changed its name and trading symbol at the end of 2016 to Lippert (LCII).
NOTE: Deer Valley was largely taken private, say company insiders in a message to MHProNews on 12.15.2020, but there are still some outstanding shares of  the stock from the days when it was a publicly traded firm.  Thus, there is still periodic activity on DVLY.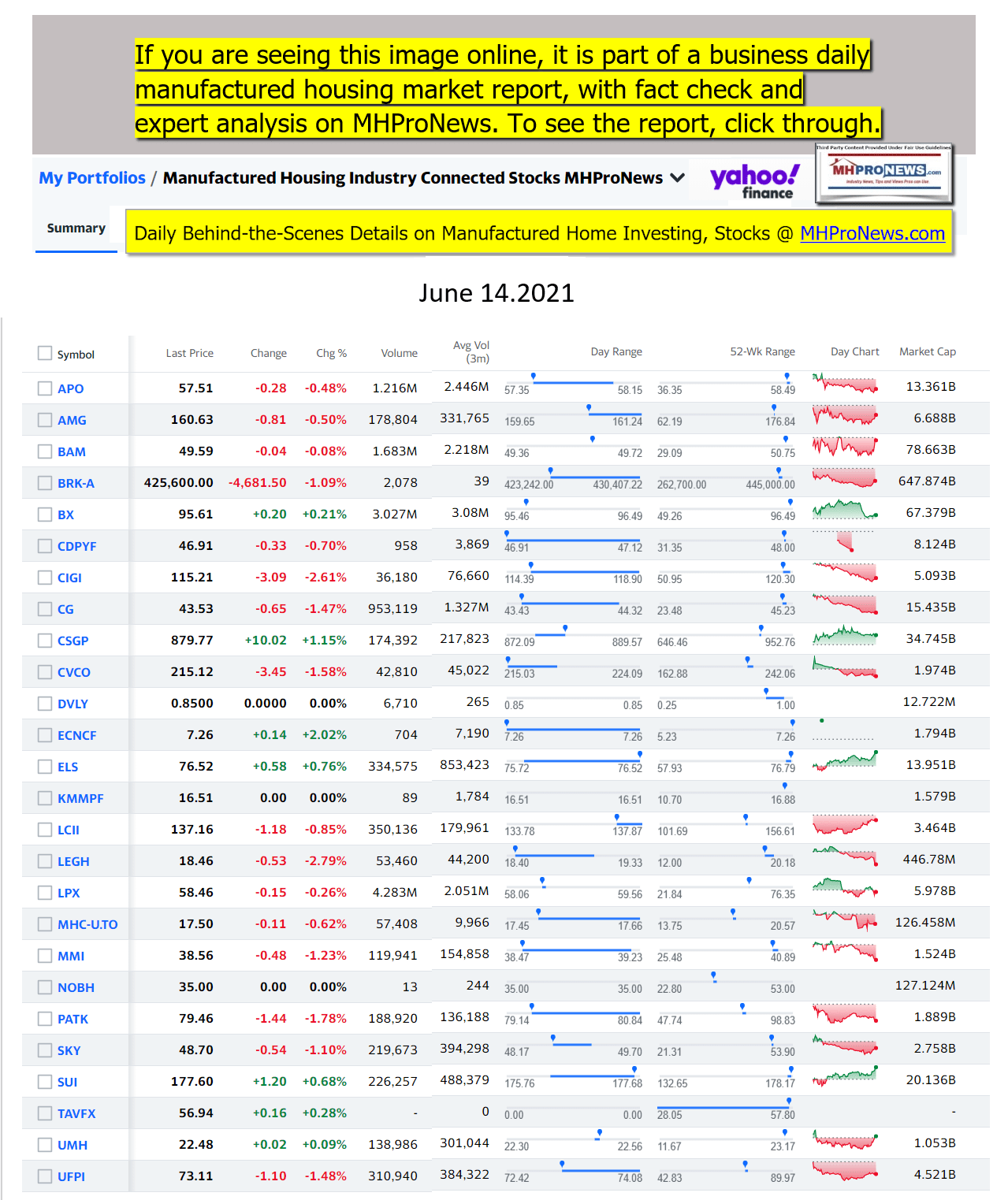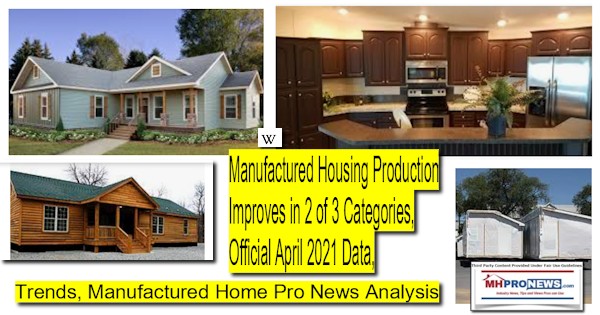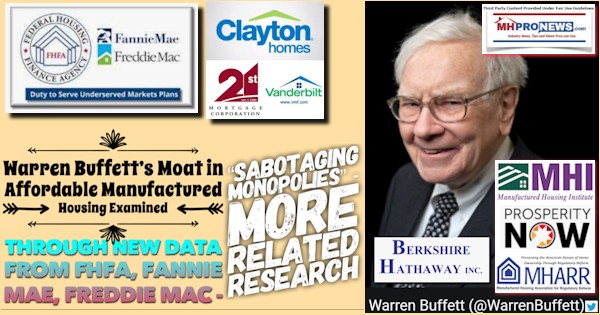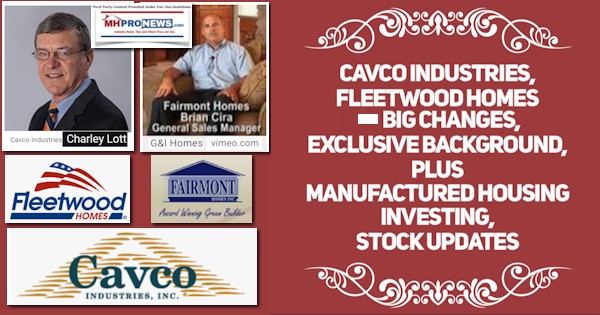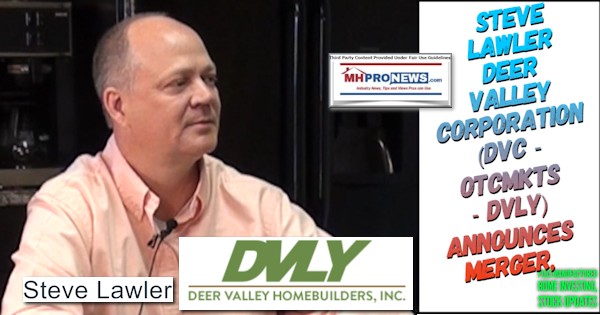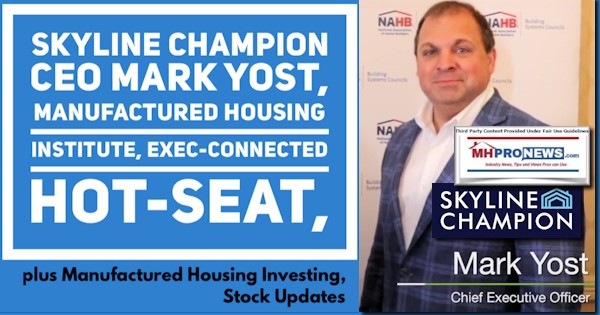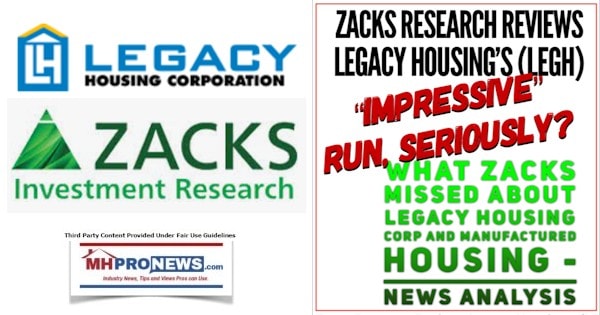 Spring 2021…
Berkshire Hathaway is the parent company to Clayton Homes, 21st Mortgage, Vanderbilt Mortgage and other factory built housing industry suppliers.
· LCI Industries, Patrick, UFPI, and LP each are suppliers to the manufactured housing industry, among others.
· AMG, CG, and TAVFX have investments in manufactured housing related businesses. For insights from third-parties and clients about our publisher, click here.
Enjoy these 'blast from the past' comments.
MHProNews. MHProNews – previously a.k.a. MHMSM.com – has celebrated our 11th year of publishing, and is starting our 12the year of serving the industry as the runaway most-read trade media.
Sample Kudos over the years…
It is now 11+ years and counting…
Learn more about our evolutionary journey as the industry's leading trade media, at the report linked below.
· For expert manufactured housing business development or other professional services, click here.
· To sign up in seconds for our industry leading emailed headline news updates, click here.

Disclosure. MHProNews holds no positions in the stocks in this report.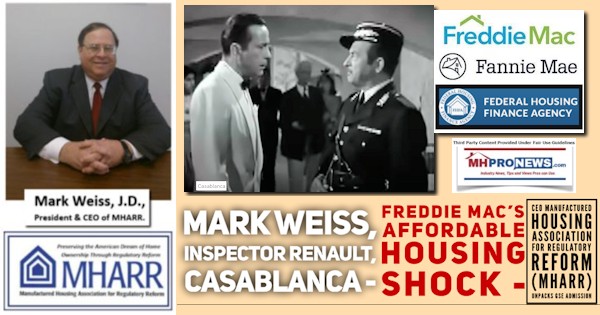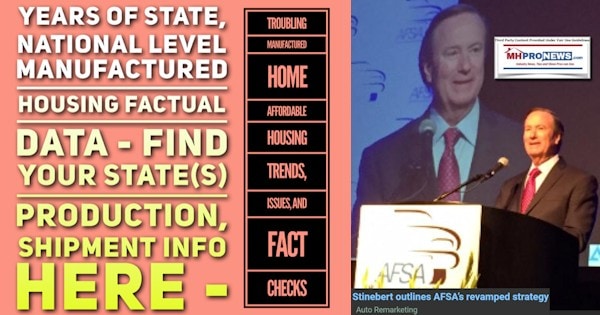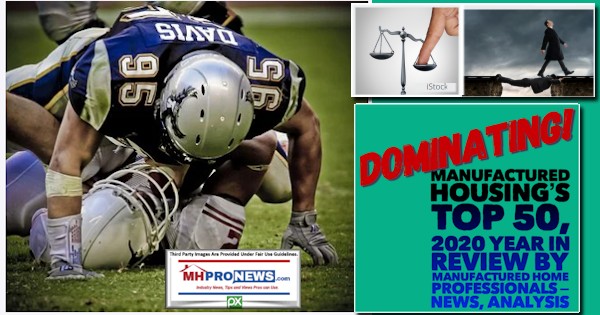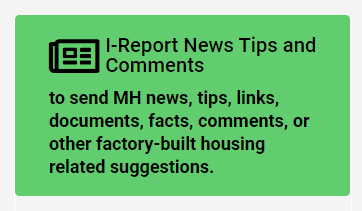 That's a wrap on this installment of "News Through the Lens of Manufactured Homes and Factory-Built Housing" © where "We Provide, You Decide." © (Affordable housing, manufactured homes, stock, investing, data, metrics, reports, fact-checks, analysis, and commentary. Third-party images or content are provided under fair use guidelines for media.) (See Related Reports, further below. Text/image boxes often are hot-linked to other reports that can be access by clicking on them.)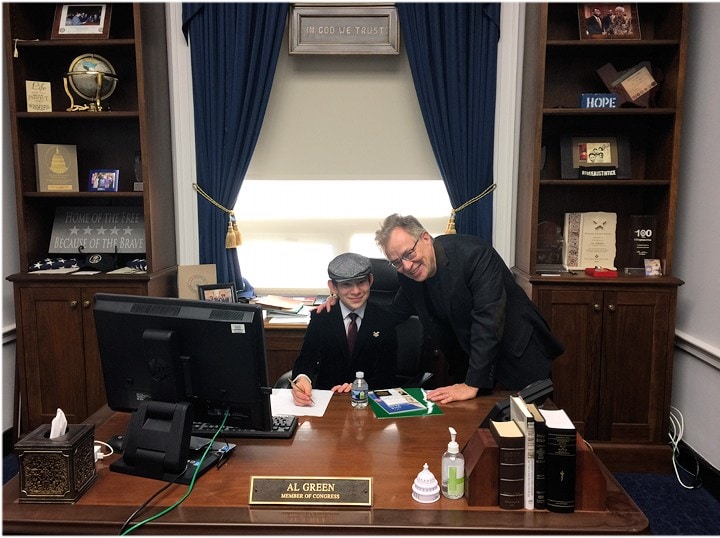 By L.A. "Tony" Kovach – for MHProNews.
Tony earned a journalism scholarship and earned numerous awards in history and in manufactured housing. For example, he earned the prestigious Lottinville Award in history from the University of Oklahoma, where he studied history and business management. He's a managing member and co-founder of LifeStyle Factory Homes, LLC, the parent company to MHProNews, and MHLivingNews.com. This article reflects the LLC's and/or the writer's position, and may or may not reflect the views of sponsors or supporters.