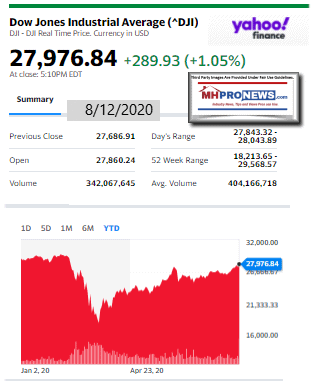 "Socialism is theft.  At their very core, these Marxists believe that they have a right to take the property of others and make it their own without even bothering to compensate the rightful owner in any way.  Thieves, looters, mobsters and some government officials, like Venezuelan dictators Hugo Chavez and Nicolas Maduro, make it a habit of demanding protection money under the threat of taking a person or company's property at the point of a gun."
So said Rick Manning.
Manning is "the President Americans for Limited Government." (ALG). Net Right Daily said he is the winner of the Impact Award.
ALG President Manning's information-laced thought-piece found further below makes a useful bookend to the national discussion on the realities vs. the claims about socialism. It is also complimented by his colleague Robert Romano's fact-packed report that can be accessed via the link below.
COVID-1984 Blues – Daily Torch & ALG's Robert Romano asks: "Will the Virus Ever Allow the U.S. Economy to Fully Reopen Again?"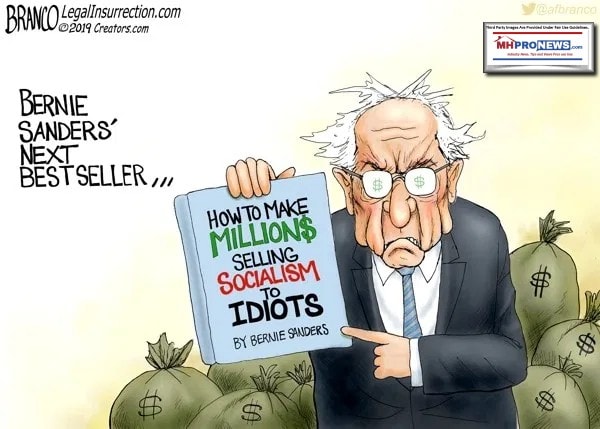 The video from Prager University below will be a useful compliment to the report that follows.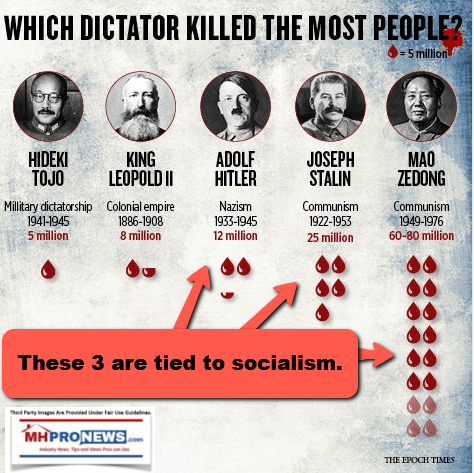 The balance of Manning's thoughts, along with some illustrations and related facts, are in tonight's featured focus segment. The featured focus segment of this evening's market report. That is found beyond the left-right headline news bullets and 2 of our 3 market snapshots at the close today.
The manufactured housing industry connected stocks are near the end of the report each evening, after the featured focus and the related/recent report links.
Quotes That Shed Light – American Social, Industry, National Issues…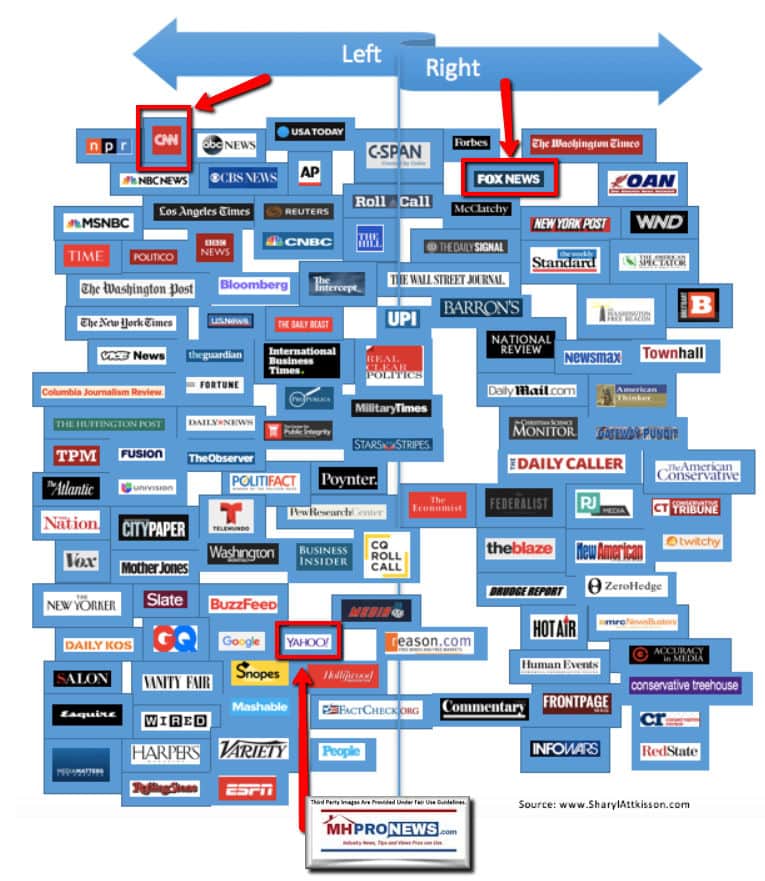 "We are a cancer and there is no cure," MSNBC Producer Ariana Pekary Quits, Rips Them, Flawed News Industry Practices by Left + Right Media, Names Fox News
Headlines from left-of-center CNN Business
Battle royale
The Epic Games Inc. Fortnite: Battle Royale video game is seen in the App Store on an Apple Inc. iPhone displayed for a photograph in Washington, D.C., U.S., on Thursday, May 10, 2018. Fortnite, the hit game that's denting the stock prices of video-game makers after signing up 45 million players, didn't really take off until it became free and a free-for-all.
Fortnite's maker is suing Apple after being removed from its App Store
Zillow exec: Why we changed our minds on remote work
Europe isn't going on vacation. That spells trouble for millions of workers
How Trump's war on WeChat could upend the global tech industry
This is what it's like when a country actually bans TikTok
Analysis: After TikTok and WeChat, Alibaba may be next in Trump's tech war
Late-night hosts pick on Trump's reaction to Kamala Harris
Burger merger: Fatburger owner is buying Johnny Rockets for $25 million
Peloton shares slip on possible new competition from Apple
AMC is reopening its theaters next week with 15-cent tickets
Apple and Tesla just announced stock splits. Here's what that means
Opinion: 5 ways Covid-19 will challenge airlines for years
Yes, everyone really is buying a sewing machine now
Without college football, sports networks have a lot of airtime to fill
Why Meghan Markle wanted to interview The 19th*'s Emily Ramshaw
Rendering of REI's campus in Bellevue, Washington
Outdoor retailer REI to sell sprawling new, unused headquarters to shift to remote work
Equal Pay Day for Black women is today, August 13th. There's a reason for that
Medical robots keeping watch over coronavirus patients
MARKETS
ELECTION 2020
LAS VEGAS, NEVADA – APRIL 27: Democratic presidential candidate U.S. Sen. Kamala Harris (D-CA) speaks at the National Forum on Wages and Working People: Creating an Economy That Works for All at Enclave on April 27, 2019 in Las Vegas, Nevada. Six of the 2020 Democratic presidential candidates are attending the forum, held by the Service Employees International Union and the Center for American Progress Action Fund, to share their economic policies.  (Photo by Ethan Miller/Getty Images)
Analysis: Fox News threw everything but the kitchen sink at Kamala Harris
What Harris as VP would mean for Silicon Valley
Barney Frank: Warren shouldn't be Treasury secretary
An election cliffhanger could spook Wall Street
Hannity partners with RNC to fundraise for Trump
TIME FOR AN UPGRADE
BANGKOK, THAILAND – 2020/07/31: A view of the brand new Apple Store at Central World during the first day opening event.
The iPhone 12 feature that could help convince millions to upgrade
Microsoft's new phone is … $1,400? Why?
Samsung unveils its latest foldable phone
See the new Samsung Galaxy Note20
Apple wants to replace your car key with an iPhone
Headlines from right-of-center Fox Business
POLITICS
Biden calls for nationwide order to require face coverings
"Every American should be wearing a mask when they're outside for the next three months at a minimum," Biden told reporters in Wilmington, Del.
Biden, Harris promise to "create millions of jobs" lost during coronavirus pandemic
Fed's Kaplan says wearing face masks is key to US economic growth
MONEY
Trump tells Bartiromo he intends to slash this tax during his second term
Trump: 'I view China differently' since coronavirus
MARKETS
GOP senator calls on China to repay $1.6T of century-old debt
POLITICS
Trump announces 'historic' peace deal between Israel, United Arab Emirates
LIFESTYLE
Uber, Lyft denied extension to make drivers employees in California
MONEY
IRS insider reveals when Americans can expect to receive second stimulus check
OFF AIR
LIFESTYLE
American Airlines plans to cuts out some stops… here's why
SKY-HIGH REQUEST
BUSINESS LEADERS
Bankrupt airline seeks bonus for its chief executive
INTO THE WILD
RETAIL
REI to sell brand-new headquarters, embrace 'new normal' of remote work
TIPPING POINT
LIFESTYLE
Restaurant customers don't like automatic tips, study finds
'1920S PRICES'
MEDIA
Tickets at AMC movie theaters will be unbelievably cheap on opening day
'WHAT IS RIGHT?'
MONEY
Why this CEO says US companies should consider slavery reparations
CRITICAL SUPPORT
MONEY
Here's how many retirees are entirely dependent upon Social Security
WANTED MAN
CRIME
This country on hunt for exec accused of committing 'fraud in the billions'
MAG ROLLS DICE
MEDIA
Sports Illustrated owner in talks with betting company for possible deal
BURGER FLIP
MARKETS
Johnny Rockets to be acquired
TAKE-HOME PAY
MONEY
5 unexpected sources of retirement income
'DO NOT USE'
HEALTH
New toxin found in certain hand sanitizers, FDA issues warning
MARKETS
EU brushes off unchanged US tariffs on Airbus in hopes of resolving 16-year trade dispute
LEGAL
Ex-SoulCycle CEO allegedly made this crass comment about paternity leave
ECONOMY
Why New York is ranked last in nation for economic outlook
AGRICULTURE
Devastating storm turns what was set to be record corn crop into deep losses
SMALL BUSINESS
WATCH: Chicago clothing store looted for second time in three months
TECH
Why corporate America is worried WeChat ban could be bad for business
TECH
Apple to launch Amazon Prime-like bundle of services: What it will include
LEGAL
Party's over: Airbnb takes legal action against guest in first for company
SPORTS
Postponed college football season would leave billions in ad revenue up for grabs
POLITICS
Ambassador, NFL team owner made 'inappropriate' remarks, watchdog finds
CHINA
Media tycoon Jimmy Lai reacts to Hong Kong arrest, says China was sending message of intimidation
MARKETS
Fisher-Price's new pandemic-inspired playsets allow kids to mimic their parents' new realities
POLITICS
Biden, Harris make big economic promise during debut as Dem ticket
REAL ESTATE
'Sexy' apartment listing confuses with its suggestive description
MARKETS
Popular stocks on this trading app beat the market, JPMorgan finds
SPORTS
NFL referees' coronavirus deadline to opt-out of 2020 nears, they can get $30,000 for leave of absence
MARKETS
Lyft may stop operating in this state if ruling isn't overturned, execs say
REAL ESTATE
SEE PICS: Casino CEO sells Nevada home for record price
Market Indicator Closing Summaries – Yahoo Finance Closing Tickers on MHProNews…

Featured Focus –
Where Business, Politics and Investing Can Meet
Manning's thought-piece is found at the link here.  It will be laced with images that are not in the original. MHProNews is on record as being opposed to Marxism, socialism, fascism, Nazism, and communism as being contrary to the American way and which routinely result in the oppression of the people they claim to benefit.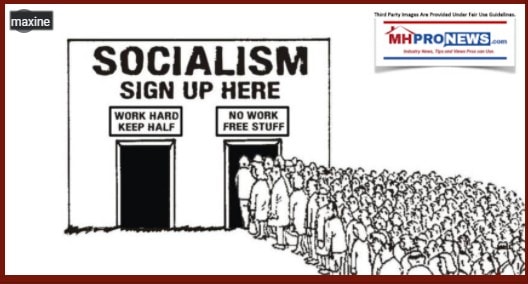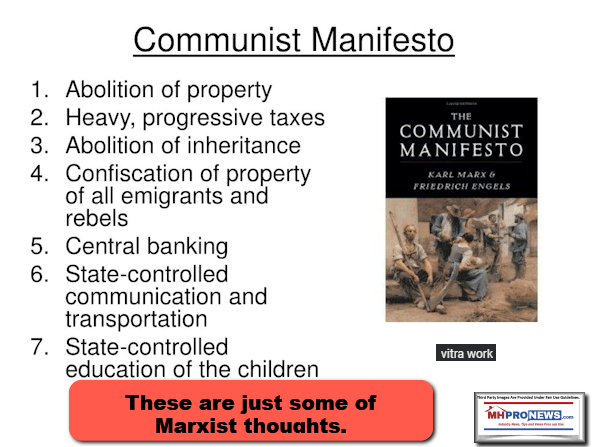 What follows is a continuation of Manning's thesis, with the opening paragraph, shown above and in the quotable quote images.

In the case of the Las Cristinas gold mine, refusing to pay bribes to local officials resulted in then dictator Hugo Chavez confiscating the mine in 2011.  This, after Crystallex, the mine owner had invested more than $500 million into the local economy building infrastructure and other projects.  What did Crystallex and its shareholders get for this half a billion dollar community improvement expenditure?
They got their property stolen at the point of a gun, a Venezuelan government gun.
Crystallex took its case to court with cases going all the way to the U.S. Supreme Court which refused to take up an appeal by Venezuela's leader Juan Guaido, the man who the U.S. government recognizes as the legitimate leader of Venezuela over the dictator Maduro.  The Supreme Court failed to even choose to hear the Venezuelan appeal disputing a lower court's finding that the mining company be made whole through liquidation of U.S. based assets of the Venezuelan government owned oil company — Citgo.
Very few presidents in recent history have been as strong of defenders of property rights as President Donald Trump, and holding Marxist regimes like Venezuela accountable for their unlawful seizure of property, like the Las Cristinas mine, is necessary to stop future illegal takings.
For those who don't remember, President Trump has forced China to at least accept on paper the concept of Intellectual property in the Phase One trade deal. Whether they will is another matter, as China had already agreed to and then subsequently failed to protect intellectual and other property rights when they entered the World Trade Organization in 2001.
About a decade later, New Jersey Representative Chris Smith, the Chairman of the Congressional-Executive Commission on China began a hearing ten years after China entering the WTO questioning whether China has kept its promises when entering that body with a scathing statement taking the rogue Maoist-Marxist nation to task for abuses of human rights and property rights where he said, "China's record of protection of intellectual property rights, a fundamental WTO obligation, is abysmal. Infringement of our companies' intellectual property [IP] leads to lost sales to China from the United States and other countries, lost royalty payments, and damaged reputations, and presents a risk to consumers here and in China of unwittingly buying counterfeit pharmaceuticals or unsafe, fake products."
The truth is that private property rights, intellectual or otherwise, are counter to the DNA of a socialist-communist regime which believes that everything belongs to the state. So China's continuing abuses of property rights over the past two decades are not surprising.
And until President Trump was elected, no U.S. president was willing to hold Marxist governments like China and Venezuela accountable.
This is why it is so critical for the President to direct the Treasury and State Departments to enforce the federal court rulings to convert Venezuelan government owned Citgo assets as compensation for those who poured half a billion dollars into building out the area around the Las Crystinas mine, along with other costs associated with the mine operations, only to have it stolen.
If State and Treasury refuse to carry out the federal court decisions to make the owners of Las Crystinas mine whole, it sends a clear message to China, Venezuela and every other communist regime in the world, that the U.S. is not really serious about protecting private property rights and they can continue business as usual.
Everyone who has been paying attention knows about President Trump's battles with the swamp.  He has been completely unafraid to assert his control over the administrative state as the elected leader of our great country and they have chafed at the new hand at the wheel.  Now, he needs to show Venezuela, China and indeed the world, that the United States will hold countries which nationalize private property accountable.  Through a simple action involving Venezuela, the President can send a powerful message to China that this time, they'd better keep their property rights promise, or else there will be consequences.
The truth, which our President understands better than anyone, is that private property rights are the building blocks of prosperity, and without them, eventually capital does not flow to grow an economy.  In a very short while, Venezuela has slipped from one of South America's largest and most vigorous economic success stories to a place where its formerly prosperous citizens are reduced to eating their pets to avoid starvation.
Time has run out for Maduro and his out of control government.  The time has come for America to lay down a marker that there is a new Sheriff in town, by following the rule of law and enforcing the federal court rulings allowing Venezuelan government owned Citgo assets to be sold to meet the debt their Marxist government created through their thefts of foreign owned property.  It is time to hold Venezuela accountable, by making those who they had their property stolen whole and enforcing the U.S. court order
If the U.S. State and Treasury Department's fail, they will set the principle of property rights, and indeed, freedom back a generation as other Marxist regimes will declare that private property is fair game.
Socialism and Marxism are robbery and its time for the robbers to pay the piper. ##
Rick Manning is the President of Americans for Limited Government.
###
Related, Recent, and Read Hot Reports
"We are trained Marxists." – Black Lives Matter (BLM) co-founder Patrisse Cullors, "Deception and Misdirection" – Capital Research Center
Warren Buffett Declared "Class Warfare," Buffett Says Fellow Billionaires – "We're Winning"
Black Lives Matter – the Nonprofit, Black Lives Matter – the Slogan, Black Man Dies – the Costly and Deadly Reality 
Warren Buffett, George Soros, Jeff Bezos, Strategic Ally Bill Gates Rails Against "Outrageous" Free Speech from Dissenting Views to Gates Foundation, Dr. Fauci
Oxfam Report – "Pandemic Profiteers Exposed" – Small Businesses Slide or Fail as Giants Grow, Everyday People Harmed – 'Usual Suspects' Oxfam Names Include Ties to Bill Gates, Warren Buffett, George Soros
Terror Tactics 1960s-1999 vs 21st Century Terrorist Attacks – Cops, Shops, Workers, Christians, Believers vs Wall Street, Silicon Valley, Marxists, Atheists, Terrorists, Leftist Billionaires – Sunday Weekly Headline Review
Grapes of Wrath – Massive Foreclosure, Evictions Wave Looms, Threatens Housing, Usual Suspects-Gates, Buffett, Soros Lurk in Rigged System – Aspen Institute, COVID19 Eviction Project Plot
'Stop Trump!' Group Supported by Billionaires Soros, Buffett, Gates Vows to Defeat President Trump in 2020
The Party is Over, So What's Next? Corruption and Evil Boils Down to This. Plus, Sunday Weekly Headlines Review
Manufactured Housing Industry Investments Connected Closing Equities Tickers
Some of these firms invest in manufactured housing, or are otherwise connected, but may do other forms of investing or business activities too.
NOTE: The chart below includes the Canadian stock, ECN, which purchased Triad Financial Services, a manufactured home industry lender
NOTE: Drew changed its name and trading symbol at the end of 2016 to Lippert (LCII).
Summer 2020…
Berkshire Hathaway is the parent company to Clayton Homes, 21st Mortgage, Vanderbilt Mortgage and other factory built housing industry suppliers.
· LCI Industries, Patrick, UFPI, and LP each are suppliers to the manufactured housing industry, among others.
· AMG, CG, and TAVFX have investments in manufactured housing related businesses. For insights from third-parties and clients about our publisher, click here.
Enjoy these 'blast from the past' comments.
MHProNews. MHProNews – previously a.k.a. MHMSM.com – has celebrated our tenth anniversary and is in year 11 of publishing.
Learn more about our evolutionary journey as the industry's leading trade media, at the report linked below.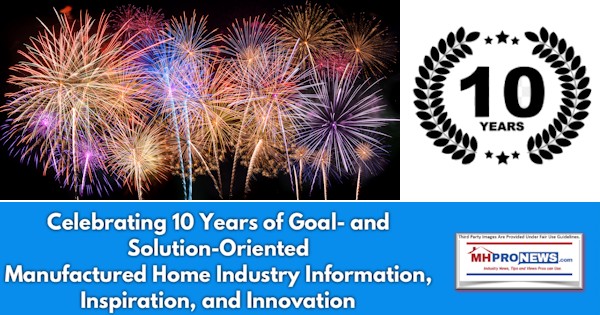 · For expert manufactured housing business development or other professional services, click here.
· To sign up in seconds for our industry leading emailed headline news updates, click here.

Disclosure. MHProNews holds no positions in the stocks in this report.
2019 Year-End Totals Reveals Decline in New HUD Code Manufactured Home Production, Shipments vs. 2018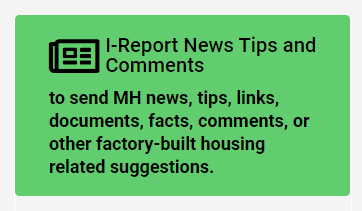 That's a wrap on this installment of "News Through the Lens of Manufactured Homes and Factory-Built Housing" © where "We Provide, You Decide." © (Affordable housing, manufactured homes, stock, investing, data, metrics, reports, fact-checks, analysis, and commentary. Third-party images or content are provided under fair use guidelines for media.) (See Related Reports, further below. Text/image boxes often are hot-linked to other reports that can be access by clicking on them.)
By L.A. "Tony" Kovach – for MHLivingNews.com.
Tony earned a journalism scholarship and earned numerous awards in history and in manufactured housing. For example, he earned the prestigious Lottinville Award in history from the University of Oklahoma, where he studied history and business management. He's a managing member and co-founder of LifeStyle Factory Homes, LLC, the parent company to MHProNews, and MHLivingNews.com. This article reflects the LLC's and/or the writer's position, and may or may not reflect the views of sponsors or supporters.