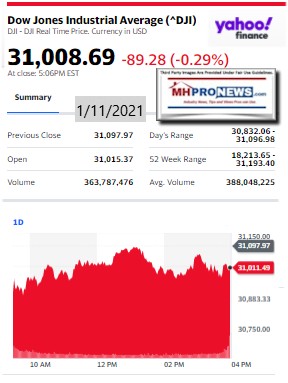 Facts and evidence matter. Discernment is needed, especially when tensions already are running hot. Left-of-center CNN reported on Monday 1.11.2021 that "Journalists [who] reported on violence and chaos in real time as rioters stormed the Capitol" were "bombarded by insurrectionists as they covered the rowdy and violent crowd at the Capitol."
A CNN said "Senior National Security Correspondent Alexander Marquardt and his crew" scuffled over equipment and faced a barrage of abusive statements that could be taken as threats.
"There's more of us than you," one "rioter" said, per CNN. "We could absolutely f***ing destroy you!"
"This guy's with the media," one person yelled, said CNN in a reference to Marquardt. Journalists were booed. Another person screamed, "Get the f***k out of here!" and another rioter in a red, white and blue shirt and red hat used a megaphone and yelled, "CNN sucks" repeatedly.
"You get the f-ck out of here before you get hurt," said one to a retreating camera crew. One might wonder, was that specific person or perhaps others – while angry – giving that CNN crew sound advice?
Those around the crew – shock! – said the crowded chanted "USA" in unison, repeatedly. Marquardt told Brian Stelter Sunday, reflecting on his experience. "We were lucky to have gotten out of there without any sort of physical assault." The correspondent said he and the crew were called "traitors."
"Murder the media" on one of the doors of the Capitol building, and two Washington Post reporters were arrested in the field, said CNN. That noted, it would have been law enforcement arresting media, not the 'mostly peaceful' protestors.
Taking all of those claims at face value, and not to diminish or amplify the purportedly raw emotions, makes an objective and informed person ponder notions such as the following. For instance:
"Never let a serious crisis go to waste," the infamous statement by Saul Alinsky/Rules for Radicals acolyte and former Chicago Mayor/ex-President Barack Obama chief of staff Rahm Emanuel.
There is an open, and growing discussion to what extent a 'false flag' or psyop [Psychological operations] was at play, to lure genuine President Trump supporters into the building, as several videos seem to indicate. For balance, there is video that also seems to indicate places where the crowd pushed law enforcement back from barricades. But among the questions
There is no doubt that President Trump, controversially, has said that the mainstream media is the "enemy of the people." However, the president has also provided specific examples of good media, problematic, biased or "fake news." The White House press room has cited anti-Trump media sources when the coverage was more balanced. Rephrased, while the rhetoric is real, it has also been more nuanced that some who only hear or read one side of the news might think.
My segment today with @brianstelter about what we saw on Wednesday and where we are. Thanks to Brian and @ReliableSources for having me on and taking the time to show everyone how dark and violent it was out there. pic.twitter.com/oOTwSsZZak

— Alexander Marquardt (@MarquardtA) January 10, 2021
It should be noted that menacing or threats of violence can be a crime. Certainly attempting to take or damage camera equipment or any other property is also wrong and is a crime. The fact that VP-Select Kamala Harris* said the Black Lives Matter (BLM) and Antifa riots and protests last summer will not stop nor should they, "not even after Election Day."
Even blatant hypocrisy does not mean that moral standards should be tossed out. Two wrongs have never made a right.
Left-of-center ABC News is reporting that "Armed protests being planned at all 50 state capitols, FBI bulletin says," adding that "Starting this week and running through at least Inauguration Day, armed protests are being planned at all 50 state capitols and at the U.S. Capitol, according to an internal FBI bulletin obtained by ABC News."
In an arguably tone-deaf message to GOP donors obtained by MHProNews, Senator Rick Scott (FL-R) "I recently became Chairman of the National Republican Senatorial Committee. I wanted to send you a quick note on why I'm excited about this opportunity. What we do right now is vital to the success of America. We are in the fight of our lives, and this is a fight we must win. It is on us to retake the United States Senate and stop the march of Socialism and the destruction of the American Dream." Why didn't Senator Scott stand up before or on January 6 to stop the socialist takeover and "the destruction of the American Dream?"
The vast majority of the Trump base has proven time and again over a period of years to be peaceful, law abiding citizens.
There are those on the right who are warning that the hard-left is taunting militia and ex-military types, with the view of using it as an excuse to curtail or eliminate the 2nd Amendment. Rephrased, the pro-Biden media may well want to stoke rage by Trump supporters, with the hope that it will give cover that will help what remains among the independent, political center to join the left to curtail or end the Second Amendment.
Update: Rep. Tim Ryan (OH-D), says that some Capitol police are suspended and others are being investigated in connection with the events of 1.6.2021. This tends to confirm previously reported concerns that this may have been a manipulated event that could have entrapped actual Trump supporters, and that was mixed with Antifa-types mixed into the crowd that breached the Capitol. Time may tell…
Rep. Tim Ryan (D-OH): 2 Capitol Police officers have been suspended for their alleged involvement in the January 6th riots. pic.twitter.com/TXRZeRHwDS

— The Recount (@therecount) January 11, 2021
About 10 to 15 more are under investigation. More to come. https://t.co/Wx5HKbjOp0
— The Recount (@therecount) January 11, 2021
That's a longer than normal initial report, but it relates to and sets the stage for our featured focus. New reader? That follows the quotable quotes, left-right headlines for tonight, and 2 of the 3 market graphics at the close. It is worth mentioning that the markets largely moved up today during these troubling events.
Quotes That Shed Light – Industry, American, Social, National Issues…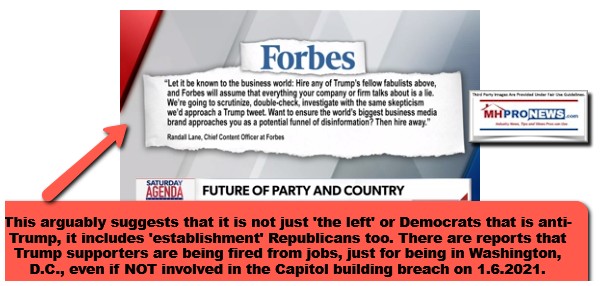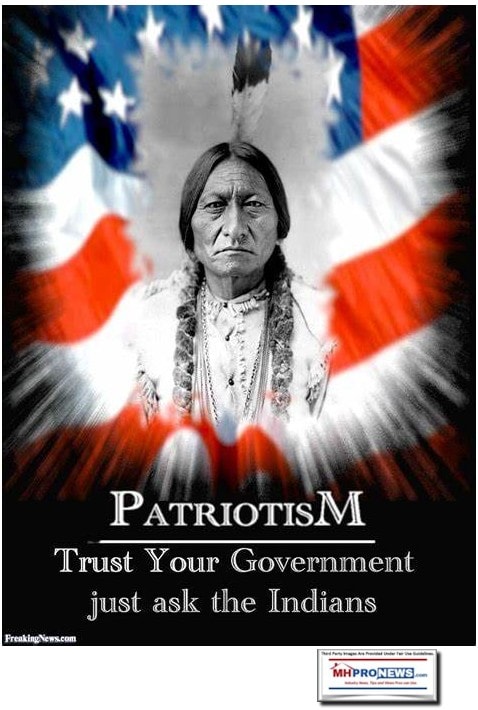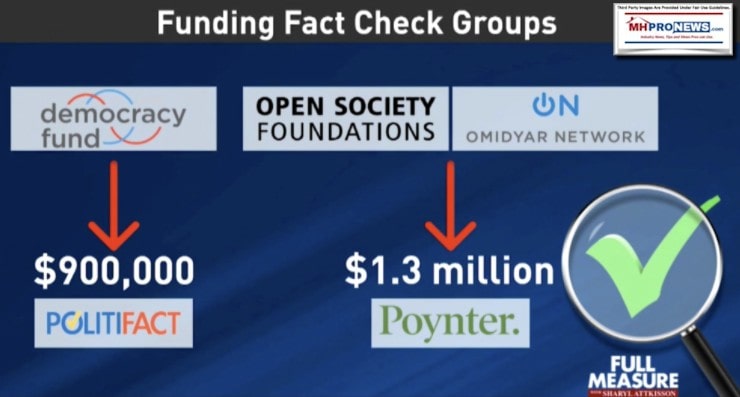 Headlines from left-of-center CNN Business
Parler sues Amazon
Social media platform favored by the far-right says getting cut off by Amazon is a 'death blow'
Everything to know about Parler
Donald Trump's money faucet is getting turned off
Twitter's stock falls after Trump's account is suspended
Corporate America pulls the plug on President Trump
Corporate America halts donations to Republicans who voted to overturn the election
Stripe will halt processing Trump campaign donations
Political instability is another strike against the US dollar
This is the word pro-Trump media kept repeating ahead of riot
PGA cancels plans to play 2022 championship at Trump golf course
CEO arrested for breaching the US Capitol during Trump-fueled insurrection
Capitol rioter to CNN: We could absolutely f***ing destroy you
MORE TOP STORIES
Patrons dine in igloos outside of Champs Pub in Brighton, Mich., which has been selected to receive a financial lifeline from the Barstool fund founded by Dave Portnoy to aid small businesses struggling to stay afloat during the coronavirus pandemic.
Champspub 010521 Kpm 132
Small businesses can start applying for new PPP loans on Monday
Bitcoin plunges more than 20% in three days
Racial inequality in banking is a huge problem. Killer Mike thinks he has a solution
Sales of unapologetically ugly Crocs soar due to Covid
Only 39% of Americans can afford a $1,000 emergency expense
Staples offers to buy Office Depot for $2.1 billion
See LG's transparent TV
Throwback to CES 1989: See what was cutting edge tech
Fox News adds another hour of opinion programming to its evening schedule
Richard Branson's mother dies of Covid-19
She helps Google workers be productive. Here are her pro tips
ICAR RUMORS
Tim Cook, chief executive officer of Apple Inc., speaks during a keynote at the 2019 DreamForce conference in San Francisco, California, U.S., on Tuesday, Nov. 19, 2019. Salesforce.com Inc.s annual software conference, where it introduces new products and discusses its commitment to social causes, was interrupted for the second year in a row by protests against the companys work with the U.S. government.
Apple is reportedly in talks with Hyundai about building a car
Hyundai shares spike on Apple car chatter
5 patents offer hints about an Apple car
Apple Car speculation is back
This iPhone feature aims to replace the car key
AMERICA'S JOBS CRISIS
Food is loaded as drivers in their vehicles wait in line on arrival at a "Let' Feed LA County" food distribution hosted by the Los Angeles Food Bank on December 4, 2020 in Hacienda Heights, California. – While coronavirus cases continue to surge nationwide and shutdowns return, the US economic recovery stalls with just 245,000 jobs in the final report of 2020 as the unemployment rate fell to 6.7 percent, according to Bureau of Labour Statistics.
Nearly 4 million Americans have been out of work for at least six months
America lost a staggering 140,000 jobs in December
Tell us: Did you lose or land a job in December?
Women lost more jobs than men in 2020
America needs jobs. It's now up to Democrats to deliver
Headlines from right-of-center Newsmax
Trump to Designate Cuba a State Sponsor of Terror
The Trump administration plans to return Cuba to the U.S. list of state sponsors of terrorism, a person familiar with the matter said on Monday, a move that could complicate any efforts by the incoming Biden administration to revive Obama-era detente with Havana.
America in Crisis
Parler Sues Amazon for Site Takedown
Gingrich: 'Smartest Thing' for Biden Is Reaching Out to GOP
Rick Scott: Dems Should Focus on Future, Not Trump 'Vendetta'
Giuliani May Be Disbarred Over Capitol Riot
Supreme Court Rejects Fast Track for Trump Election Cases
Parler CEO Denies Site's Role in Violence, Vows Return
Turley Dismisses 'Snap Impeachment' Effort
House Democrats Begin Bid to Remove Trump From Office
Twitter Shares Plunge Following Permanent Trump Ban
PGA Cancels Agreement With Trump's Golf Club
Issa: House 'Probably 100%' Will Impeach Trump
The Trump Presidency
Pence to Attend Biden Inauguration
Keep Tariffs on China, Outgoing US Trade Chief Says
Army Investigating Officer Who Led Group to Washington Rally
China Threatens 'Counterstrike' Over US Contact With Taiwan
Trump to Give Presidential Medal of Freedom to Belichick
Pompeo Voids Restrictions on Diplomatic Contacts With Taiwan
Nebraska Gov. Ricketts to Newsmax TV: Trump Should Focus on Transition |
US Consulate Turning Point for Disputed Western Sahara
Rubio Warns Capitol Seige Plays Into China's Hands
Fox News Panics, Demotes MacCallum as Newsmax Rises
The rise of Newsmax TV has caused a major shake-up at Fox News
Ford, Toyota Face US Production Slowdown Over Semiconductor Shortage
Toyota and Ford said on Monday they will slow down or even stop
NY Attorneys Moving to Disbar Giuliani Over Capitol Riot
Supreme Court Rebuffs Bid for Universal Vote-by-Mail in Texas
Germany's Merkel: Trump's Twitter Eviction 'Problematic'
Israel Announces New Settlements, Risking Biden's Anger
Israel on Monday advanced plans to build 800 new settler homes in the
Device in Indonesian Waters Identified as Chinese Underwater Drone
China Denies Forcibly Sterilizing, Aborting Babies of Minority Women
China Threatens 'Counterstrike' Over US Contact With Taiwan
Twitter Shares Fall 7% Following Permanent Trump Ban
Twitter Inc. shares fell 7% in pre-market trading after the social
Gordon Chang: China Capitalizing on US Political Unrest
US Loses 140,000 Jobs, First Monthly Loss Since Spring
Cumulus Orders On-Air Hosts to Stop Suggesting Election Fraud
Parler CEO Denies Site's Role in Violence, Vows Return
Oil Falls on Renewed Lockdowns, Stronger Dollar
Gilead Raises 2020 Profit Forecast on Remdesivir Strength
Market Indicator Closing Summaries – Yahoo Finance Closing Tickers on MHProNews…
Featured Focus –
Where Business, Politics and Investing Can Meet
"CNN's Brian Stelter, Olver [sic=Oliver] Darcy and other liberal media outlets are calling to pull Fox News and conservative sites off the airwaves," said BizPacReview.
In an ironic twist, AT&T says they will not provide campaign donations to those who participated in voting to debate the 2020 election in Congress on January 6, 2021.
Separately, AT&T did not respond to my requests for comment last week when I asked about the company distributing into millions of homes election denialism channels like OAN and Newsmax. https://t.co/O0OV1cFcJ7

— Oliver Darcy (@oliverdarcy) January 11, 2021
Meanwhile, Comcast also won't comment on its distribution of election denialism content from various right-wing channels into millions of homes. https://t.co/ivUmrokuzd

— Oliver Darcy (@oliverdarcy) January 11, 2021
Verizon is another company that will not comment about how it distributes right-wing conspiracy channels like OAN into households. https://t.co/3GENLrpp5E

— Oliver Darcy (@oliverdarcy) January 11, 2021
As another arguable example of tone deaf behavior by CNN, who apparently failed to learn the lesson of last 1.6.2021, shown in our lead in report at the top. Either that, or CNN's management does not care about the safety of their field reporters, who are being placed in harms way after stoking rage by the people they are covering.
Parler has sued Amazon Web Services, alleging that being deplatformed will be Parler's "death knell" and that Amazon has (among other things) violated antitrust law by seeking to eliminate a "surging player" from the marketplace. https://t.co/5Lq4AuWXXg

— Brian Fung (@b_fung) January 11, 2021
NEW: Rupert Murdoch was directly involved in Fox's decision to remove Martha MacCallum from her time slot, and go full right-wing opinion at 7pm, two sources tell me. And there are more changes on the way. Speaking of changes, here's my fully updated story https://t.co/W1adaVkQ2H

— Brian Stelter (@brianstelter) January 11, 2021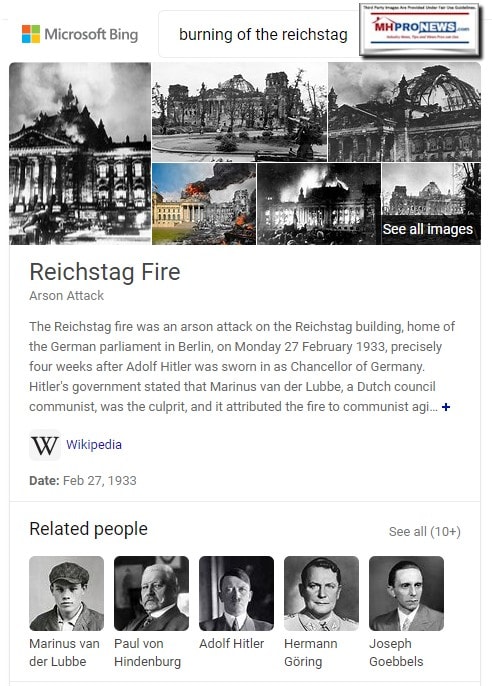 "The Post-Election Purge"
There are numerous examples of the shutdown of President Trump, pro-Trump voices, or even neutral platforms such as Parler that are open to the free speech of Trump supporters. This is being called the Purge.
It is a matter of concern as even the normally left-leaning ACLU has said, pointing to concerns about President Trump being banned by Twitter.
If this can be done to the U.S. President while he is still in office,
If a company that Congressman Devin Nunes says had about a 1 billion dollar value got pulled by a concerted action,
What does that mean for independents who are much smaller, such as those in manufactured housing?
There is growing buzz, even among some in mainstream news, that the Insurrection Act may still be invoked by President Trump. With only about 8 days left, if the 45th president is to act, it must be soon or not at all on issues like that or on #DeclassifyItAll.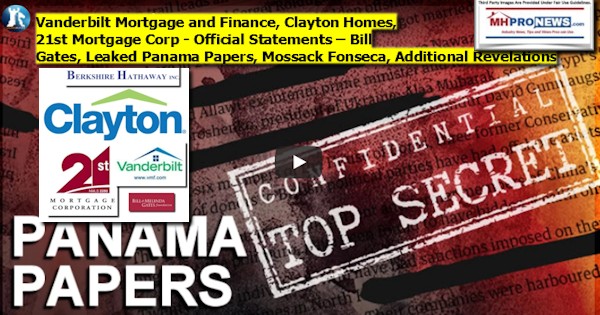 Learn more at the reports linked above and below.
Related, Recent, and Read Hot Reports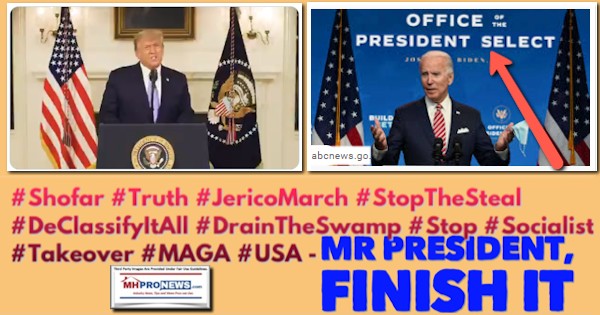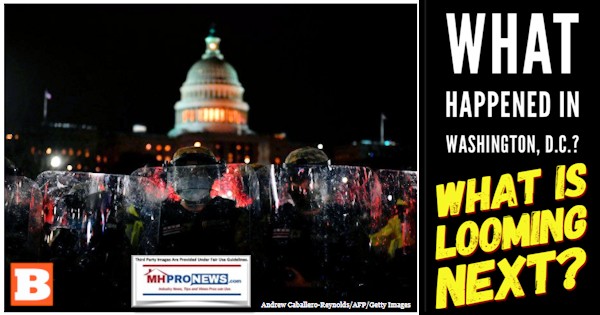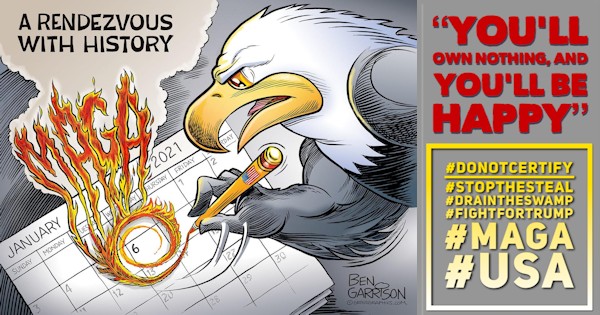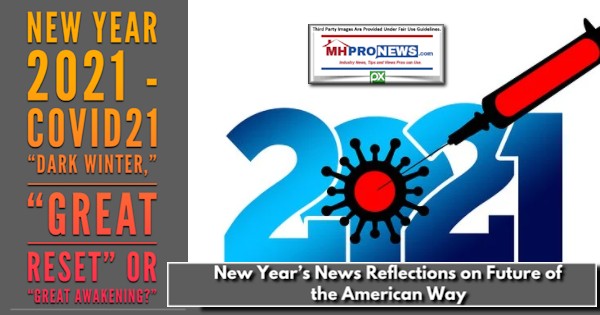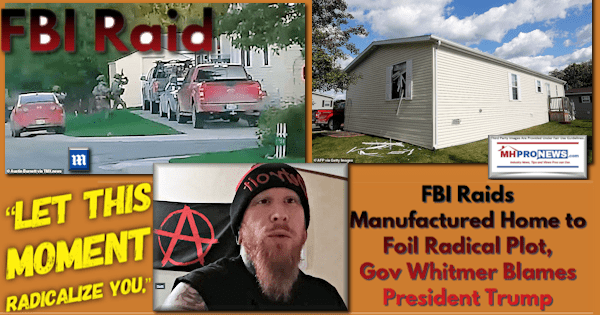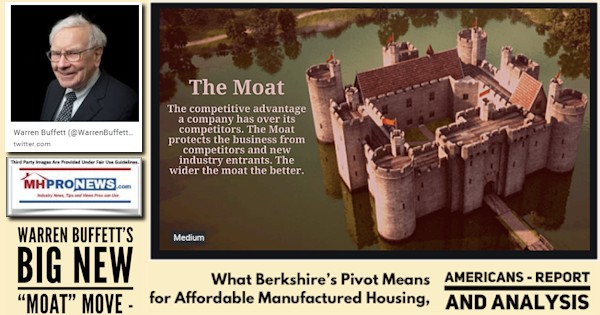 Manufactured Housing Industry Investments Connected Closing Equities Tickers
Some of these firms invest in manufactured housing, or are otherwise connected, but may do other forms of investing or business activities too.
NOTE: The chart below includes the Canadian stock, ECN, which purchased Triad Financial Services, a manufactured home industry lender
NOTE: Drew changed its name and trading symbol at the end of 2016 to Lippert (LCII).
NOTE: Deer Valley was largely taken private, say company insiders in a message to MHProNews on 12.15.2020, but there are still some outstanding shares of  the stock from the days when it was a publicly traded firm.  Thus, there is still periodic activity on DVLY.
Winter 2021…
Berkshire Hathaway is the parent company to Clayton Homes, 21st Mortgage, Vanderbilt Mortgage and other factory built housing industry suppliers.
· LCI Industries, Patrick, UFPI, and LP each are suppliers to the manufactured housing industry, among others.
· AMG, CG, and TAVFX have investments in manufactured housing related businesses. For insights from third-parties and clients about our publisher, click here.
Enjoy these 'blast from the past' comments.
MHProNews. MHProNews – previously a.k.a. MHMSM.com – has celebrated our 11th year of publishing, and is starting our 12the year of serving the industry as the runaway most-read trade media.
Sample Kudos over the years…
Learn more about our evolutionary journey as the industry's leading trade media, at the report linked below.
· For expert manufactured housing business development or other professional services, click here.
· To sign up in seconds for our industry leading emailed headline news updates, click here.

Disclosure. MHProNews holds no positions in the stocks in this report.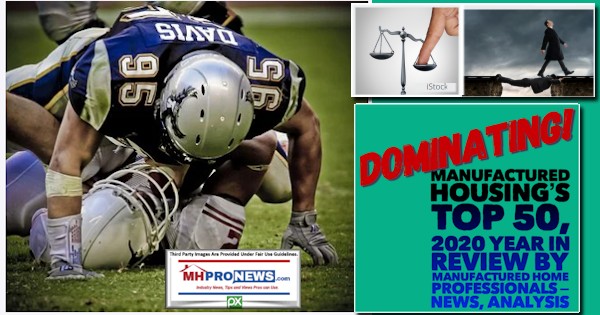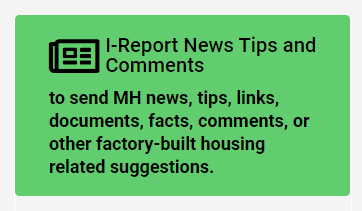 That's a wrap on this installment of "News Through the Lens of Manufactured Homes and Factory-Built Housing" © where "We Provide, You Decide." © (Affordable housing, manufactured homes, stock, investing, data, metrics, reports, fact-checks, analysis, and commentary. Third-party images or content are provided under fair use guidelines for media.) (See Related Reports, further below. Text/image boxes often are hot-linked to other reports that can be access by clicking on them.)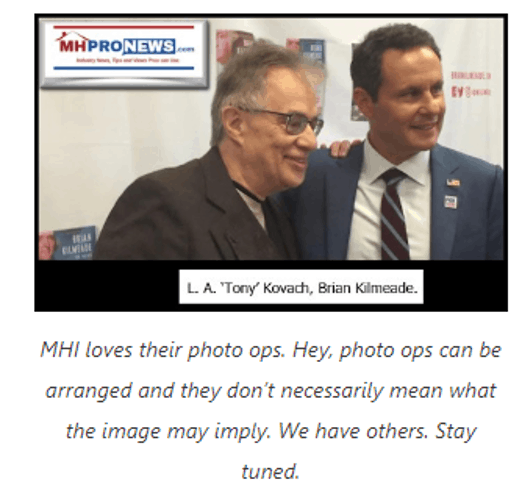 By L.A. "Tony" Kovach – for MHLivingNews.com.
Tony earned a journalism scholarship and earned numerous awards in history and in manufactured housing. For example, he earned the prestigious Lottinville Award in history from the University of Oklahoma, where he studied history and business management. He's a managing member and co-founder of LifeStyle Factory Homes, LLC, the parent company to MHProNews, and MHLivingNews.com. This article reflects the LLC's and/or the writer's position, and may or may not reflect the views of sponsors or supporters.