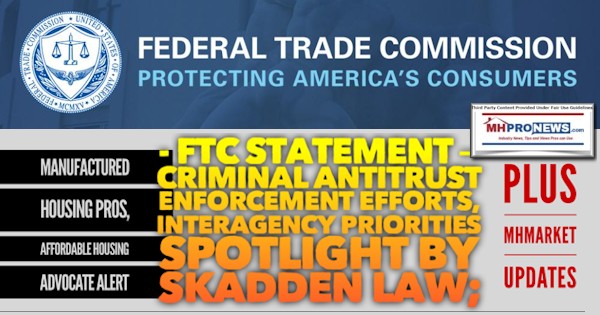 In a media release via JD Supra and their own website, the Skadden, Arps, Slate, Meagher & Flom LLP law firm (Skadden) released the following statement. Skadden's statement sheds significant light on what that firm, which includes antitrust or anti-monopoly as an area of legal expertise, sees as important signals from a recent FTC Policy Statement on Criminal Antitrust Enforcement efforts. Per Skadden, among the features of the recent FTC statement is its reinforcement of interagency priorities.  MHProNews has obtained the original FTC document that Skadden's media release refers to, which is linked within their release and following it as well. This could have significance to manufactured housing advocates and professionals on several levels, thus this report, analysis and commentary in brief.
To tee up the concern, several sources inside and outside of manufactured housing have alleged antitrust and/or other federal laws have been and are being violated in the manufactured housing industry. According to the Cornell University Legal Information Institute (LII) "15 U.S. Code § 1 – Trusts, etc., in restraint of trade illegal; penalty" includes stiff prison and fines among its penalties for restraint of trade, which is covered by the Sherman Antitrust Act.
Per Cornell's LLI "Every contract, combination in the form of trust or otherwise, or conspiracy, in restraint of trade or commerce among the several States, or with foreign nations, is declared to be illegal. Every person who shall make any contract or engage in any combination or conspiracy hereby declared to be illegal shall be deemed guilty of a felony, and, on conviction thereof, shall be punished by fine not exceeding $100,000,000 if a corporation, or, if any other person, $1,000,000, or by imprisonment not exceeding 10 years, or by both said punishments, in the discretion of the court." Such penalties shed light on why it is unlikely that those participating in such an effort will voluntarily acquiesce or cooperate in media inquiries from MHProNews and/or MHLivingNews on matters that even the Securities and Exchange (SEC) recent legal pleadings suggests are market manipulations that could be violations of the Sherman Act.
With that background, here is the Skadden release, which will be followed by more linked and related information, an MHProNews analysis and commentary in brief, and then our business-daily markets and manufactured housing industry connected equities report. NOTE. A manufactured housing industry exclusive insight follows the Skadden press release.
FTC Policy Statement Outlines Criminal Antitrust Enforcement Efforts, Reinforces Interagency Priorities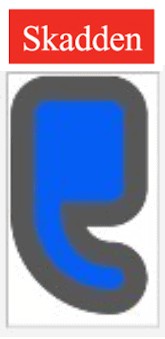 On November 18, 2021, the Federal Trade Commission (FTC) voted 4-0 to adopt a new policy statement outlining the commission's plans to expand its criminal referral program in an effort to prevent and deter corporate crime stemming from consumer protection and criminal antitrust misconduct. The statement reaffirms the FTC's commitment to referring criminal conduct uncovered during its investigations to the appropriate authorities, but ultimately does not contain any major initiatives beyond increasing cross-agency collaboration and transparency regarding the FTC's criminal referral efforts.
A referral for criminal fraud can arise from the same conduct the FTC investigates under its civil consumer protection authority, or for conduct ancillary to an investigation, such as a referral for prosecution of false statements or of unrelated criminal activity uncovered in a conduct or merger investigation. The FTC's statement highlights its efforts in investigating consumer protection misconduct and references recent antitrust successes generated by its criminal referral program, and then sets forth four actions the commission is taking to further improve the criminal referral program going forward. First, the FTC plans to continue supporting cross-agency efforts and enhancing "best efforts" to ensure that criminal law violations uncovered by the FTC are promptly referred to the appropriate criminal authorities. Second, the FTC will host regular meetings with criminal authorities around the U.S. to advance collaboration and identify additional "best practices" to further execute such collaboration. Third, the FTC will offer trainings for law enforcement officials on how to use its Consumer Sentinel database, which aggregates millions of consumer complaints about potential violations of law from more than 45 different platforms, including but not limited to the FTC's own online reporting tool, other federal agencies and 25 state databases. Finally, and most importantly, the FTC explained that it would resume disclosing its criminal referral efforts by releasing regular public reports detailing, among other things, the number of referrals made, the nature of the alleged misconduct and, when possible, specifics regarding any criminal enforcement actions that result from the commission's activities.
FTC Chair's Statement Identifies Specific Criminal Enforcement Priorities
Taken together, the new initiatives announced in the policy statement do not signify a major shift in the FTC's criminal referral efforts, but FTC Chair Lina Khan, in a statement on the issuance of the new policy statement, outlined three specific issues she plans to pursue in connection with the commission's efforts. First, she intends to focus on coordination with criminal authorities in connection with wrongdoing by major corporations in light of (i) research indicating that larger firms are more likely to be repeat offenders and (ii) the fact that crimes by larger companies are more likely to cause greater harm given their larger size.
Second, Chair Khan questioned the deterrence effect of only pursuing penalties against corporations involved in misconduct, citing research that suggests that (i) corporations treat seemingly high financial penalties as a cost of doing business, and (ii) the stock prices of defendant corporations generally rise in response to public disclosure of a fine. She suggested that authorities' pursuit of individual prosecutions of leading executives involved in corporate misconduct would be critical.
Finally, Chair Khan emphasized the importance of the commission referring all evidence of criminal activity identified during and FTC investigation, including situations where corporations misrepresent or conceal material information from FTC staff, which, as Chair Khan noted, had recently resulted in criminal indictments in at least two instances. Although the FTC policy statement itself did not announce any major policy shifts, Chair Khan's statement suggests that, under her leadership, the commission will not only prioritize criminal referrals, but also reevaluate how to most effectively deter future corporate crime.
Conclusion
While FTC and the Department of Justice have different capabilities to investigate corporate crime, recent statements by their leadership make clear that both agencies will continue to prioritize corporate criminal enforcement and reassess how to prevent recidivism and promote deterrence most effectively. Given these recent statements, we expect both agencies to focus on identifying potential criminal misconduct during corporate antitrust investigations over the coming months, even when the investigations initially relate to potential civil misconduct. ##
The Skadden press release was dated 12.3.2021.
The FTC policy statement is linked here.
##
Note that FTC Commissioner Khan said with their new policy, they are "adopt[ing] a Commission statement that would redouble our commitment to making criminal referrals whenever we identify criminal antitrust or consumer protection violations."
Additional Information, More MHProNews Analysis and Commentary in Brief
As a teaser for now, MHProNews has learned from two sources deemed reliable that a meeting of federal antitrust officials has taken place that specifically involved manufactured housing.
So, this is no longer in the merely hypothetical realm. When and what action, if any, by the Department of Justice, the Federal Trade Commission (FTC) and/or one or more state attorneys general is unknown at this time. But those antitrust discussions involving manufactured housing specific matters has occurred at the state and federal levels is now a given.
Additionally, while the specific plan of action is not known, a nonprofit legal group is also making inquiries into manufactured housing. As the profile of such inquiries become more public, the likelihood that something occurs has increased.
When respectable third-party researchers, as well as voices from inside manufactured housing have raised such issues, it sheds light on why Berkshire Hathaway brands, other larger MHI members, and MHI itself has taken a proverbial 'blind eye' approach epitomized by the three monkeys that Oxford References says "are identified with a proverbial saying, 'See no evil, hear no evil, speak no evil', first recorded in 1926 and now generally used sarcastically against those who, through selfishness or cowardice, choose to ignore some wrongdoing."
The FTC statement referenced by Skadden says in part the following.
"The Federal Trade Commission, an agency with solely civil enforcement authority, is committed to building upon the successful work of our partnerships with federal, state, and local criminal law enforcement to continue deterring harmful criminal acts and practices. Criminal conduct can arise in a variety of investigations across both our consumer protection and competition missions. Consumer protection frauds and scams are one type of illegal conduct in which the American public suffers hundreds of millions of dollars in losses, warranting both civil and criminal enforcement efforts. Criminal antitrust violations, such as price-fixing, bid rigging, market allocation agreements, and other related criminal conduct can also inflict serious harm to competition in all markets."
As MHProNews has previously reported, the Biden White House has made significant statements last summer about antitrust activity plans. While it is certainly open to question if Biden is merely posturing, there are some such as antitrust focused Goliath author Matt Stoller who believes that Lena Khan, who heads up the FTC, is serious. Time will tell. Either way, such actions do not normally proceed quickly.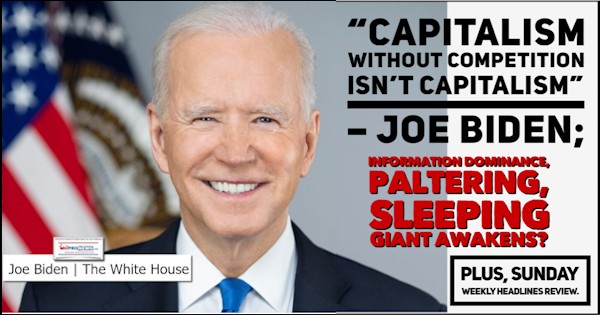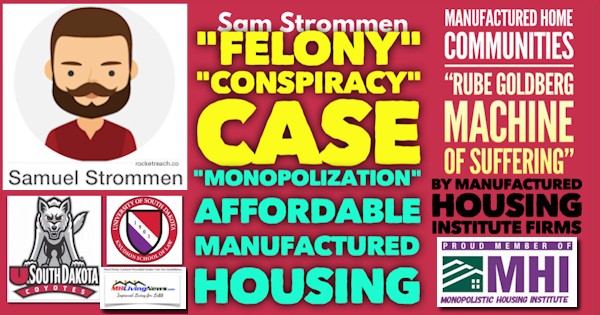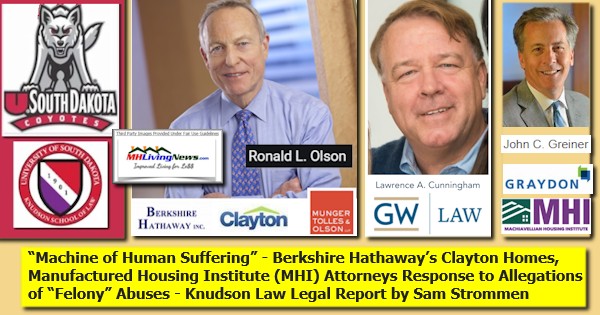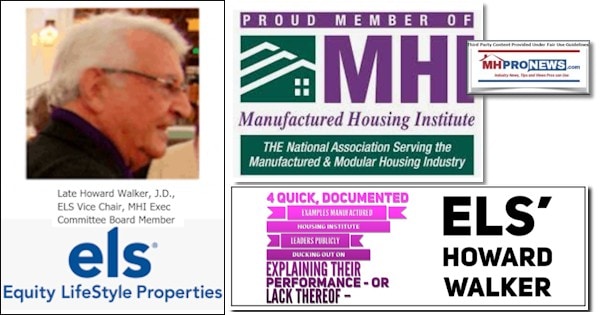 ##
Next up is our business daily recap of yesterday evening's market report, related left-right headlines, and manufactured housing connected equities.
The Business Daily Manufactured Home Industry Connected Stock Market Updates.  Plus, Market Moving Left (CNN) – Right (Newsmax) Headlines Snapshot. While the layout of this daily business report has been evolving over time, several elements of the basic concepts used previously are still the same. For instance. The headlines that follow below can be reviewed at a glance to save time while providing insights across the left-right media divide. Additionally, those headlines often provide clues as to possible 'market-moving' news items.
Market Indicator Closing Summaries – Yahoo Finance Closing Tickers on MHProNews…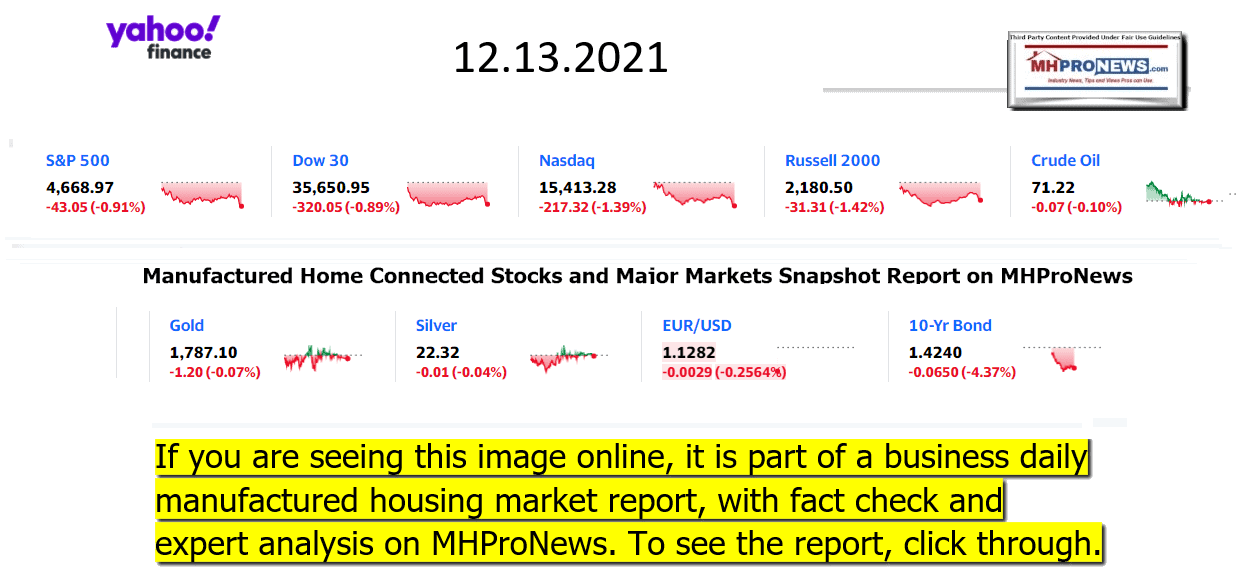 Headlines from left-of-center CNN Business – from the evening of 12.13.2021
Market's biggest winners
An oil field pumping rig stands in an Oklahoma City, Oklahoma near downtown February 10, 2016. The Devon Oil Corporation headquarters is seen in the background.
Oil and gas companies thrived this year. They're not the only ones
The Rivian R1T, an electric pickup, wins MotorTrend Truck of the Year Award
These 5 stocks are driving the market
The backdoor Roth IRA may be on the chopping block. Here's what you can do now
There aren't enough skilled workers for Biden's big infrastructure plan
Online delivery is unprofitable. Why are discount chains using it now?
Inflation is out of control. It's time for the Fed to raise interest rates
Famous LA shopping center adds barbed-wire-like fence to deter smash and grabs
Top Meta exec blames users for spreading misinformation
GM may be stuck with the Bolt, even if it makes sense to dump it
TELL US Are you having trouble affording holiday gifts? Share your story
This billionaire wants to spend his money solving problems on this planet
Rural Americans have fewer options to offset inflation
Vox Media is nearing an acquisition of conglomerate that owns NowThis and Thrillist
What Chris Wallace's big move says about streaming at CNN and Fox
Oz's show will end in January as he seeks US Senate seat
James Quincey, chief executive officer of Coca-Cola Co., on day two of the World Economic Forum (WEF) in Davos, Switzerland, on Wednesday, Jan. 22, 2020.
He killed some of Coke's most beloved brands. And he'd do it all over again
The Mirage hotel is seen in Las Vegas, Nevada, on August 29, 2020.
MGM is selling operations of The Mirage to Hard Rock for more than $1 billion
Recovery operations continue after the partial collapse of an Amazon Fulfillment Center in Edwardsville, Illinois on December 12, 2021. The facility was damaged by a tornado on December 10, 2021. The confirmed number of fatalities has been raised from two to six people.
OSHA is investigating deadly Amazon warehouse collapse after Illinois tornado
THE NEW WORKPLACE
Walking from your bed to home office now counts as commuting in Germany
Wall Street firm returns to remote work after Covid cases
Return-to-office headlines don't reflect the messy reality
Dubai changes work week to align with global markets
5 mistakes to avoid when laying off employees remotely
ELECTRIC VEHICLES
29 January 2021, Saxony, Dresden: An ID.3 floats along the assembly line through the plant's assembly hall. Production of the electric model has officially begun at Volkswagen's Transparent Factory. VW now produces only electric vehicles at the Zwickau and Dresden sites with the ID.3 and ID.4 models. Photo: Matthias Rietschel/dpa-Zentralbild/dpa (Photo by Matthias Rietschel/picture alliance via Getty Images)
Volkswagen increases spending on EVs to $100 billion
Elon Musk doubles down on ending 'subsidies'
Lucid Motors subpoenaed by the SEC. Shares plunge
Big carmakers can gain from the electric car shake-up
Lucid Air named MotorTrend Car of the Year
Headlines from right-of-center Newsmax – evening of 12.13.2021
Wesley Clark: Tucker Carlson Wrong on Putin, Ukraine
Putin, Carlson (Getty)
Newsmax TV
Navarro: McCarthy an 'Idiot' for Pulling Reps From Jan. 6 Probe
Navarro: McCarthy an 'Idiot' for Pulling Reps From Jan. 6 Probe | video
Sheriff: 'Troubling' Notice Wasn't Given in School Shooting | video
Blackburn: Tenn. Recovering From Tornado Damages | video
Garbarino: Hochul, de Blasio Using Mandates as Power Play | video
Don Jr.: Want US to Succeed, Even Under Biden | video
Zeldin: NY Dems' Mandate Push Rooted in Politics | video
Perry: Biden's Vaccine Mandate Hurts Military | video
More Newsmax TV
'Christmas in America'
Donald Trump to Newsmax: Despite 'Woke' Cancel Culture, 'America Loves Christmas'
Trump: Christmas, Energy Cost More Thanks to Biden
Trump: NY a 'Very Different Place; Changed a Lot'
Trump: Biden Broke Our Now 'Very Dejected' Troops' Spirit
Mike Huckabee Hosts Christmas Special Featuring Trump
More 'Christmas in America'
Newsfront
Air Force Discharges 27 for Refusal to Get COVID Vaccine
The Air Force has discharged 27 people for refusing to get the COVID-19 vaccine, making them what officials believe are the first service members to be removed for disobeying the mandate to get the shots…. [Full Story]
Philadelphia to Start Restaurant, Bar Vaccine Mandate
Philadelphia will require proof of vaccination against COVID-19 to [Full Story]
Related
Some Hospitals Drop COVID Vaccine Mandates to Boost Staffing
2-dose Vaccines Induce Lower Antibodies Against Omicron: Study
Virginia Legislature's IT Agency Hit With Ransomware
The information technology agency that serves Virginia's legislature [Full Story]
Dick Morris: Chris Wallace Is Worst Journalist in History
The left and the establishment will lionize Wallace for his bias, as [Full Story]
Related
'Good Riddance' a Top Twitter Trend as Chris Wallace Leaves for CNN
Trump Called His Shot on Chris Wallace's Ouster Last June
Fox Anchor Chris Wallace Leaving the Network: 'Ready for a New Adventure'
New York Post Requiring Vaccinated Staff to Wear a Mask After State Mandate
The New York Post's parent company, News Corp., sent a notice to [Full Story]
Congressional Correspondent Duchardt Joins Newsmax
Newsmax announced Monday veteran journalist Kilmeny Duchardt has been [Full Story]
Labor Official: Probe Launched of Amazon Illinois Warehouse Collapse
An investigation into an Amazon.com building collapse in Illinois on [Full Story]
Related
Retail Union Calls Amazon Warehouse Tornado Deaths 'Inexcusable'
McConnell Praises Biden for Response to Tornadoes
Boy Scouts Insurer Settles at $800M for Abuse Victims
Attorneys in the Boy Scouts of America bankruptcy case have reached a [Full Story]
Trump Social Media Network Proves Useful for GOP Fundraising
Trump Media and Technology Group (TMTG) has partnered with the [Full Story]
450 Groups Press Senate to Pass Spending Bill by Christmas, but Manchin Taps Brakes Over Inflation
Joe Manchin, D-W. Va., told reporters Monday he planned to bring [Full Story]
Half of Chicago Bulls Lineup in Lockdown Due to COVID-19
Half of the Chicago Bulls roster will now be subjected to a lockdown [Full Story]
Student Loan Payments Will Restart Feb. 1
The Biden administration says student loan relief will not be [Full Story]
Chauvin Expected to Plead Guilty in Floyd Civil Rights Case
Former Minneapolis Police Officer Derek Chauvin appears to be on the [Full Story]
S. Won't Punish Personnel for Drone Strike That Killed 10 Civilians
The U.S. military will not impose punishment on personnel for the [Full Story]
Perdue Gets Trump Boost in Georgia, But Faces Long Road to Comeback
The last time David Perdue asked the people of Georgia for their [Full Story] | Platinum Article
Amy Coney Barrett Holds 'Key' Supreme Court Vote in Pivotal Abortion Case
The two newest Supreme Court justices may end up being the decisive [Full Story] | Platinum Article
GOP Sens: End Vaccine Mandate for Border Truckers
Amid a continuing supply chain crisis, Republican senators arecalling [Full Story]
Stocks Edge Lower on Omicron Fears, Moves by Central Banks
Global stock markets fell and the dollar gained ground on Monday as [Full Story]
Mother, Daughter Killed in Texas By Immigrant Smuggler Fleeing Police
An alleged illegal immigrant smuggler trying to evade police killed a [Full Story]
White House Not Set on Passing 'Build Back Better' by Christmas
White House press secretary Jen Psaki on Monday said putting a [Full Story]
Wesley Clark: Tucker Carlson Wrong on Putin, Ukraine
Last week, Fox News host Tucker Carlson made the surprising claim [Full Story]
Larry Nassar Sex Abuse Victims Get $380M Settlement
Ending one aspect of the fallout of the largest sexual abuse scandal [Full Story]
'The Dr. Oz Show' to End in January Ahead of Senate Race
"The Dr. Oz Show" will conclude following the airing of its final [Full Story]
Peloton Revives 'Mr Big' from 'Sex and the City'
Fitness firm Peloton has gone on the counterattack after a plot twist [Full Story]
Presidential Historian Doug Wead Dies at 75
Conservative historian and political commentator Doug Wead died [Full Story]
Trump Lawyer: Financial Records Subpoena Gives Congress Too Much Power
Former President Donald Trump's attorney on Monday argued that [Full Story]
Vaccines Cause Conflicts in Some Families as Holidays Approach: Survey
As families prepare to gather for the holiday,s many may see [Full Story]
Manchin: Democrats Should Prioritize, Curb Cost of $2T Bill
Democrats should curb the cost of their $2 trillion social and [Full Story]
Runaway Consumer Prices Complicate Democrats' Agenda, Midterm Hopes
Senate Democrats hope in the coming days to pass a mammoth social [Full Story]
Democrats Lose Support Among Hispanic Voters Nationwide
Democrats are losing ground when it comes to Hispanic support, a [Full Story]
Thousands Without Heat, Water After Tornadoes Kill Dozens
Residents of a Kentucky town devastated by a tornado could be without [Full Story]
More Newsfront
Finance
Ted Benna, Inventor of the 401(k)
If you work for a company that offers you a 401(k) or some other form of workplace retirement savings plan, you can thank Ted Benna.T ed Benna is the self-professed "actuarial grunt" who, in 1978, recognized the potential of a new clause, the 401(k), in the IRS Code…. [Full Story]
Nigel Green: Fed's Major Policy Shift Will Spook Markets
Biden to Tour Tornado Damage in Kentucky on Wednesday
Investigation Opened Into Amazon Warehouse Collapse in Illinois
US Supreme Court Rejects Religious Challenge to NY Vaccine Mandate
More Finance
Health
Heart Attacks Increase Significantly During Holidays: How to Protect Yourself
Heart Attacks Increase Significantly During Holidays: How to Protect Yourself
This time of year can be hard on the heart. The United States has more heart attack deaths between Christmas and New Year's Day than at any other time of year, so the American Heart Association (AHA) offers some holiday health tips. "The holidays are a busy, often stressful,…… [Full Story]
7 Herbs Proven to Tame Stress
Female Patients Fare Worse When Surgeon is Male: Study
These Medications Raise Risk for Delirium After Surgery
1st Person Dies From Omicron Variant in United Kingdom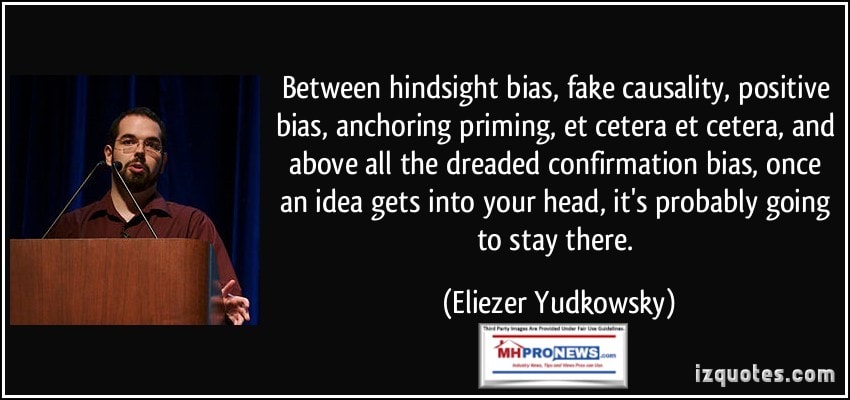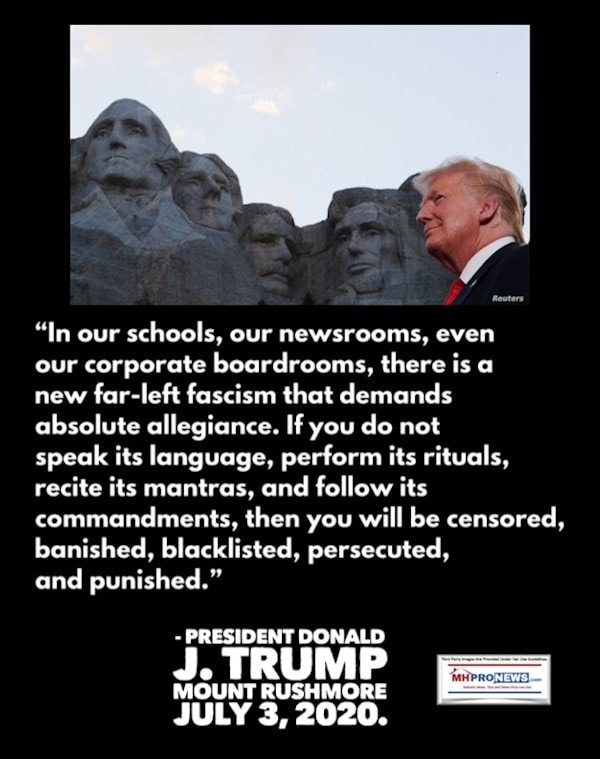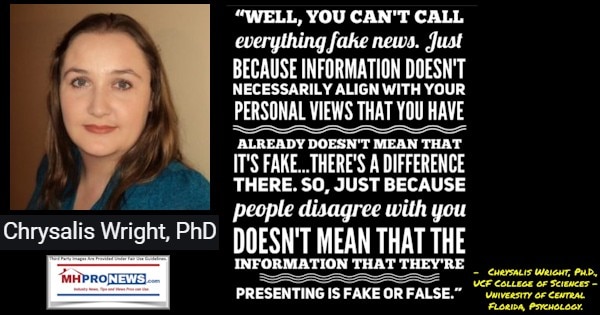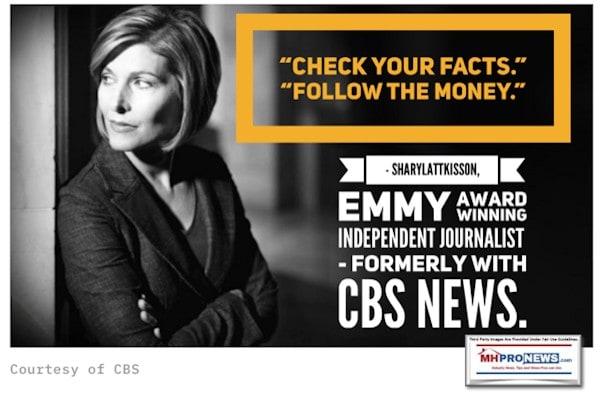 Manufactured Housing Industry Investments Connected Equities Closing TickersSome of these firms invest in manufactured housing, or are otherwise connected, but may do other forms of investing or business activities too.
NOTE: The chart below includes the Canadian stock, ECN, which purchased Triad Financial Services, a manufactured home industry lender
NOTE: Drew changed its name and trading symbol at the end of 2016 to Lippert (LCII).
NOTE: Deer Valley was largely taken private, say company insiders in a message to MHProNews on 12.15.2020, but there are still some outstanding shares of  the stock from the days when it was a publicly traded firm.  Thus, there is still periodic activity on DVLY.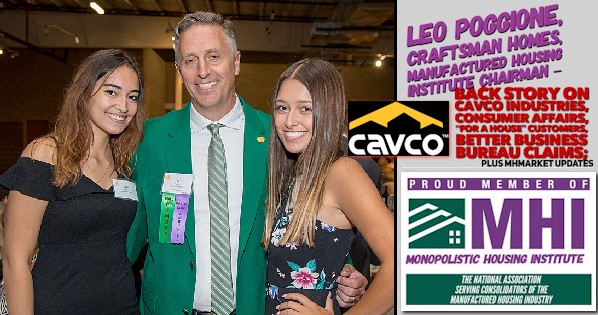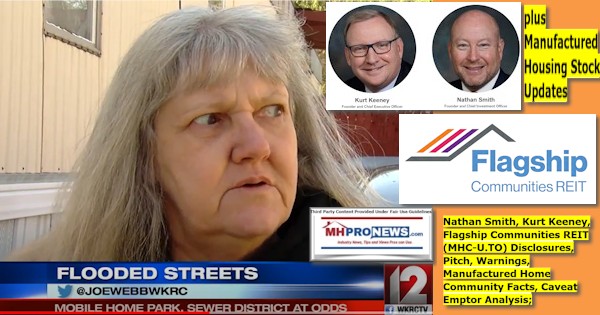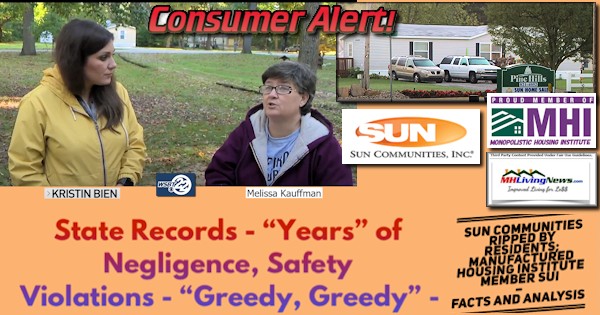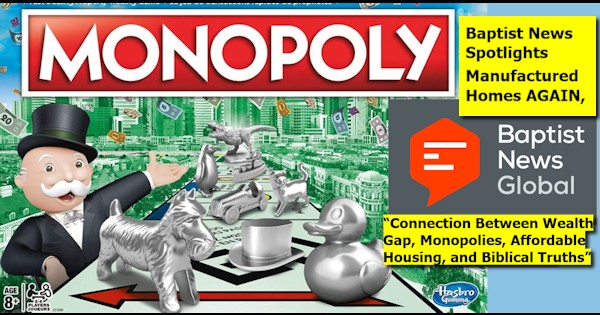 https://www.manufacturedhomepronews.com/masthead/project-saturn-code-name-monarch-sec-v-cavco-stegmayer-et-al-federal-suit-revelations-about-cavco-skyline-champion-other-manufactured-housing-brands-apparen/

https://www.manufacturedhomepronews.com/steve-lawler-deer-valley-corporation-dvc-otcmkts-dvly-announces-merger-plus-manufactured-home-investing-stock-updates/

https://www.manufacturedhomepronews.com/nobility-homes-financial-position-very-strong-sales-strong-but-challenges-including-lending-and-others-examined-plus-manufactured-housing-stocks-update/

As 2021 draws to a close

…

Berkshire Hathaway is the parent company to Clayton Homes, 21st Mortgage, Vanderbilt Mortgage and other factory built housing industry suppliers.


·

LCI Industries, Patrick, UFPI, and LP each are suppliers to the manufactured housing industry, among others.




·

AMG, CG, and TAVFX have investments in manufactured housing related businesses.

For

insights from third-parties and clients about our publisher

, click here.


Enjoy these 'blast from the past' comments.

MHProNews. MHProNews – previously a.k.a. MHMSM.com – has celebrated our 11th year of publishing, and is starting our 12th year of serving the industry as the runaway most-read trade media.

Sample Kudos over the years…

It is now 11+ years and counting…

Learn more about our evolutionary journey as the industry's leading trade media, at the report linked below.

· For expert manufactured housing business development or other professional services, click here.
· To sign up in seconds for our industry leading emailed headline news updates, click here.

Disclosure. MHProNews holds no positions in the stocks in this report.

https://www.manufacturedhomepronews.com/years-of-state-national-level-manufactured-housing-factual-data-find-your-states-production-shipment-info-here-troubling-manufactured-home-affordable-housing-trends-issues-and-fact-checks/

https://www.manufacturedhomepronews.com/dominating-manufactured-housings-top-50-2020-year-in-review-by-manufactured-home-professionals-news-analysis/

To get our x2 weekly industry-leading emailed news headlines, click here. http://eepurl.com/bl-9t5

We recommend that news tips NOT use company, nonprofit or organizational emails or cell phones. To report a news tip, click the image above or send an email to iReportMHNewsTips@mhmsm.com – To help us spot your message in our volume of email, please put the words NEWS TIP or COMMENTS in the subject line.

That's a wrap on this installment of "News Through the Lens of Manufactured Homes and Factory-Built Housing" © where "We Provide, You Decide." © (Affordable housing, manufactured homes, stock, investing, data, metrics, reports, fact-checks, analysis, and commentary. Third-party images or content are provided under fair use guidelines for media.) (See Related Reports, further below. Text/image boxes often are hot-linked to other reports that can be access by clicking on them.)

All on Capitol Hill were welcoming and interested. But Congressman Al Green's office was tremendous in their hospitality. Our son's hand is on a package that included a copy of the Constitution of the United States and other goodies. Tamas has grown considerably since this photo was taken. 

By L.A. "Tony" Kovach – for MHProNews.
Tony earned a journalism scholarship along with numerous awards in history. There have been several awards and honors and also recognition in manufactured housing. For example, he earned the prestigious Lottinville Award in history from the University of Oklahoma, where he studied history and business management. He's a managing member and co-founder of LifeStyle Factory Homes, LLC, the parent company to MHProNews, and MHLivingNews.com. This article reflects the LLC's and/or the writer's position, and may or may not reflect the views of sponsors or supporters.