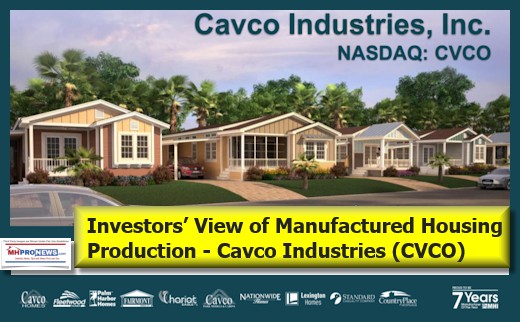 With the stock markets roiled by uncertainty sparked by political events, concerns over "a trade war" that's been underway for decades, and a number of tech giants bruised over regulatory issues, smart money investors are in search of options.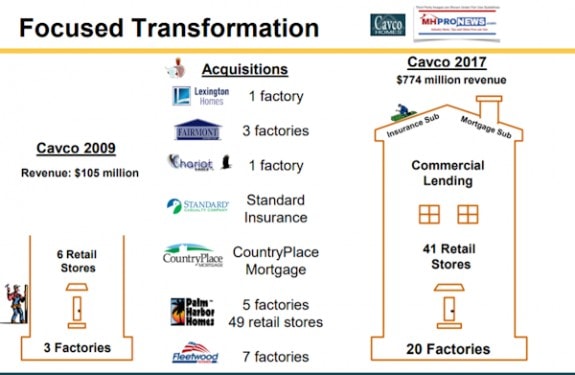 While many investment opportunities can be found, perhaps among the highest ranking contrarian investment strategies would be manufactured housing production, retail, and development.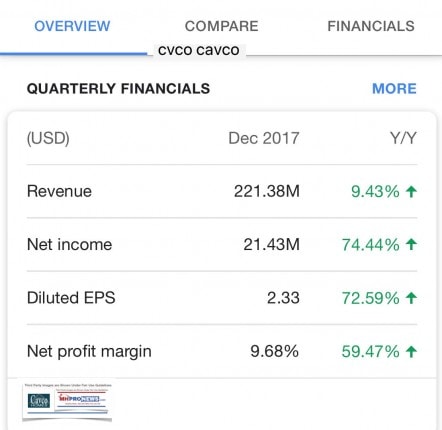 A Brief Note on the MH Community Sector
Before diving into this report, there is certainly an ongoing interest in manufactured home communities as one of the more appealing sectors in commercial real estate. Loan performance on manufactured home communities – even during the so-called Great Recession – was better than most.
Sun Communities Annual Data and Manufactured Housing Industry Investor Presentation Highlights
But the competition for communities has grown quite intense. Portfolios pros tell MHProNews that they are still doing community deals, but the super-bargains are harder to find than 5 years ago.
That said, with the correct relationships, the community sector still has strong appeal. A snapshot of a publicly traded industry giant – Sun Communities (SUI) is linked above.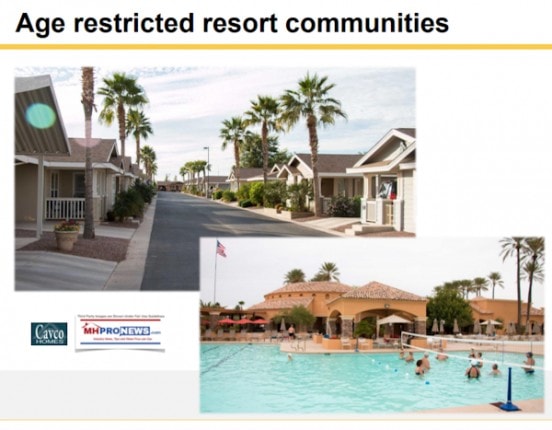 Snapshot of the Logic of Investing in Affordable Housing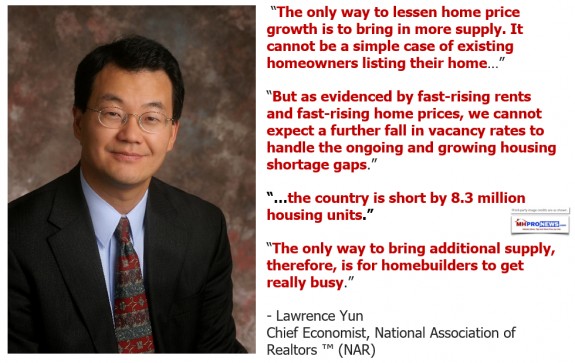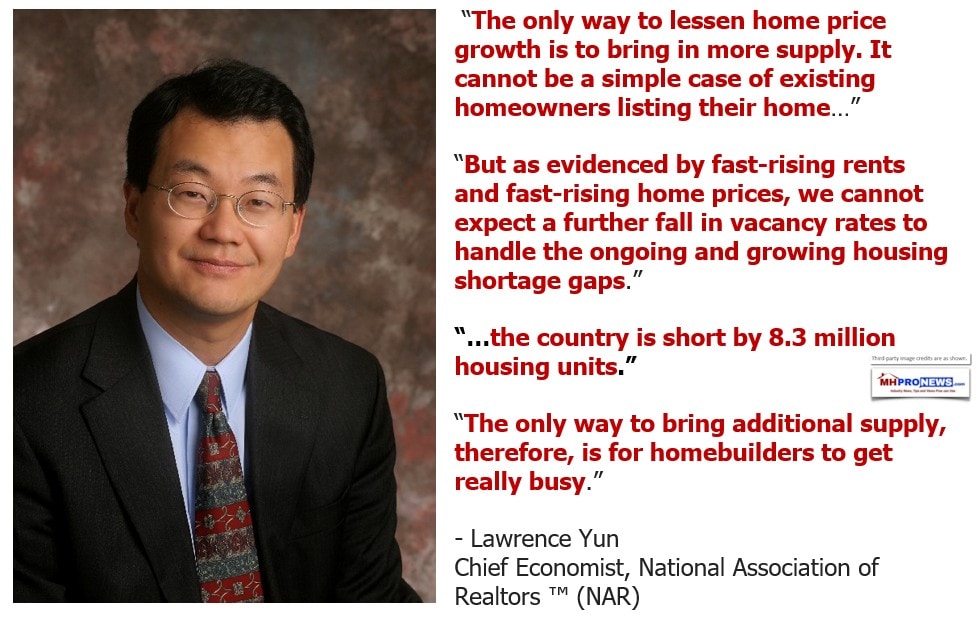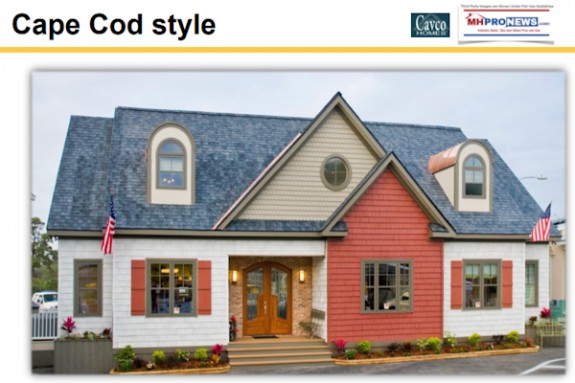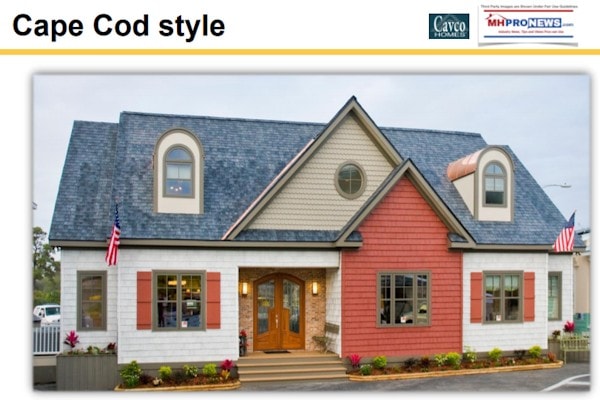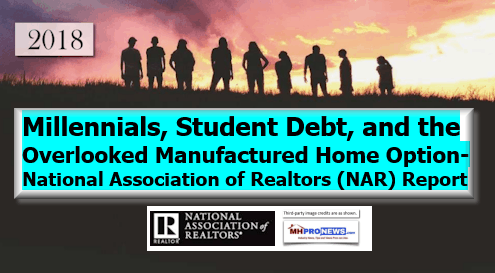 Some other hidden gems of manufactured housing are summed up in the following report, and the brief but potent insights in the video that follows.
Two Great Laws Already on the Books NOW,  Can Unlock Billion$ Annually for Manufactured Housing Industry Businesse$, Investor$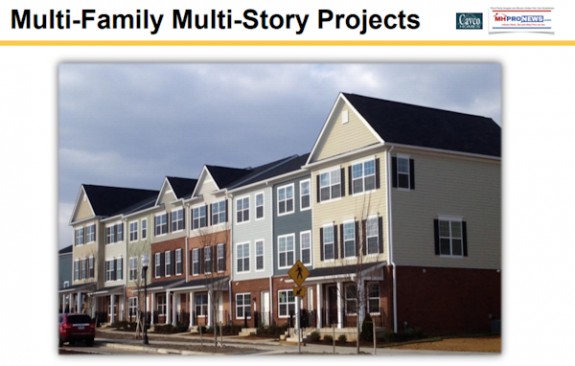 Production, Retail and Development
Retailers, and some HUD Code manufactured home builders report they are supplying more homes going into various kinds of new developments.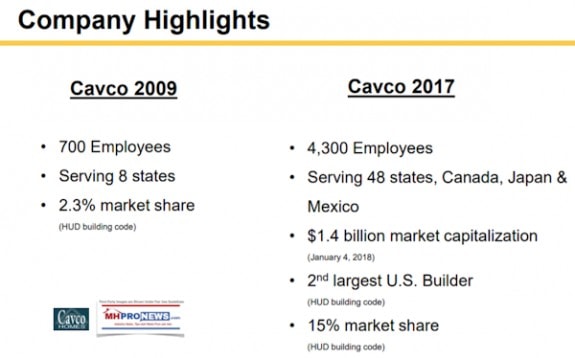 Among them are developments geared for rental housing. The returns on that, per sources to the Daily Business News, can be attractive. The cost of developing with manufactured homes can be lower and faster than conventional building of single or multifamily housing.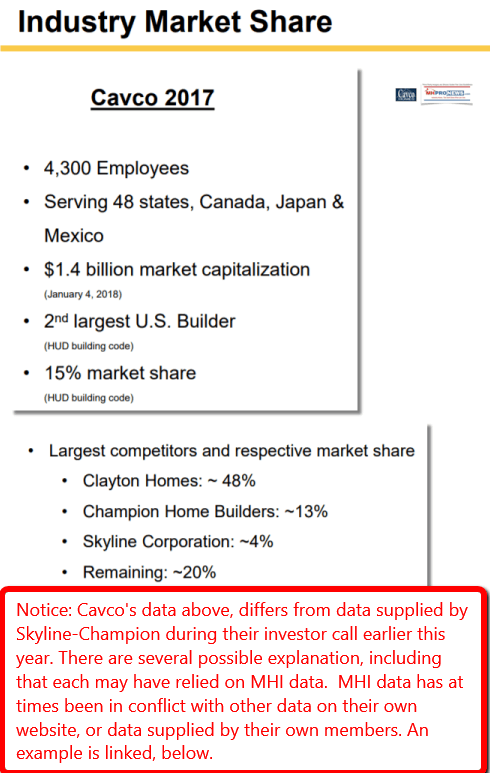 But perhaps the biggest gem hiding in plain sight is manufactured home production that's tied to retail.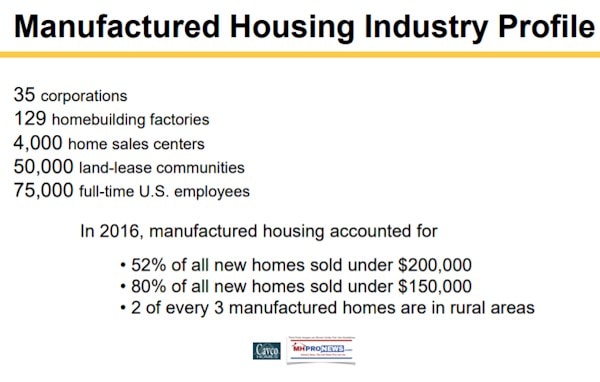 There are several possible business models.  As a quick overview there are those HUD Code manufactured home builders which:
supply independents,
at least one builder that actively supports the establishment of new independent manufactured home retailers,
those producers whose operations are entirely vertical,
and those which include a mix of vertical and independent companies.
Clayton, Cavco and Champion – to their respective degrees – follow the latter pattern; selling to their own sales centers, as well as to independently owned dealers.
Skyline Corp, Champion Homebuilders Conference Call Presentation Facts, Figures, Forward-Looking Statements, Planned Merger Detail$
There seems to be an apparent variation between the data cited by Cavco, and that cited by Champion-Skyline during their conference call that discussed their pending merger.

Cavco and Champion have each claimed to be larger than the other in market share. There are several possible explanations, but the Daily Business News merely notes that observation for now, and is taking no position at this time in that intra-MHI member data dispute.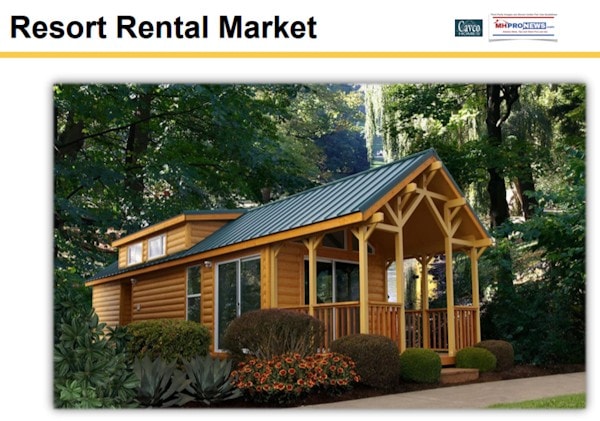 From Cavco's (CVCO) Investor Relations Page
"Cavco is a leading designer and builder of systems-built structures including manufactured homes, modular homes, commercial buildings, park model RVs, and vacation cabins. We operate 20 manufacturing facilities across the nation, which build some of the most widely recognized brand names in the industry: Cavco Homes, Fleetwood Homes, Palm Harbor Homes, Nationwide Homes, Fairmont Homes, Friendship Homes, Chariot Eagle and Lexington Homes. The company's insurance group, Standard Casualty, offers a wide range of insurance products for manufactured home owners and its finance subsidiary, CountryPlace Mortgage, offers a variety of homebuyer financing options.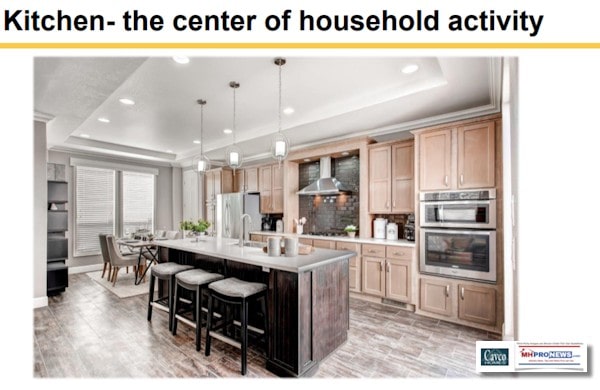 As a corporation publicly traded on the NASDAQ Global Select Market (symbol CVCO), we have a commitment to our stockholders, our people, and our homebuyers to provide quality housing and exceptional service. In recognition of its innovation, customer service, and long term stability, Cavco Industries has been awarded the following accolades:
MHI Manufacturer of the Year, for seven consecutive years
Forbes Magazine 100 Best Managed Companies in the U.S.
Forbes Magazine America's 100 Best Small Companies"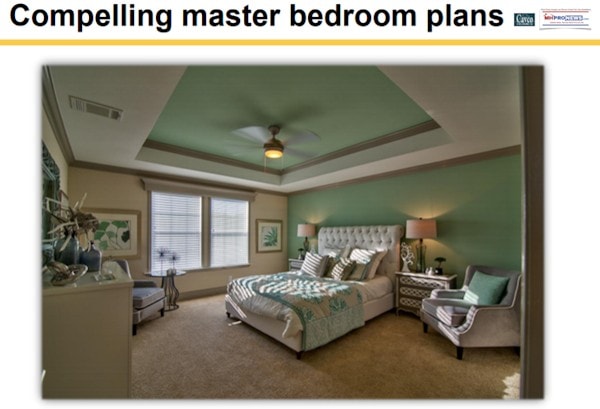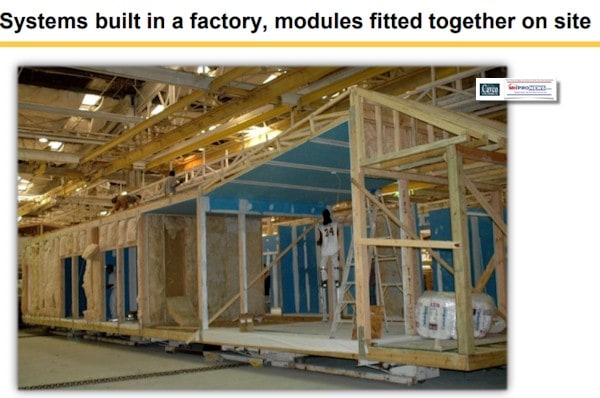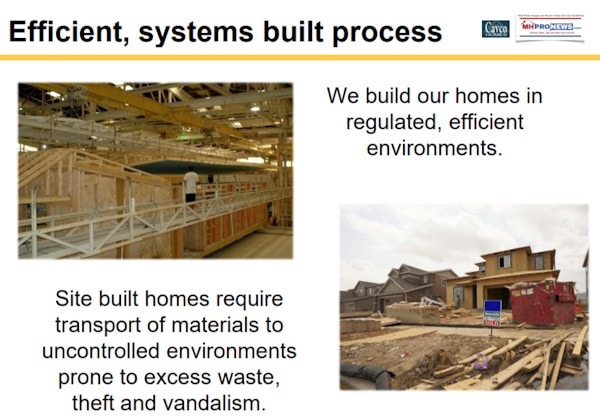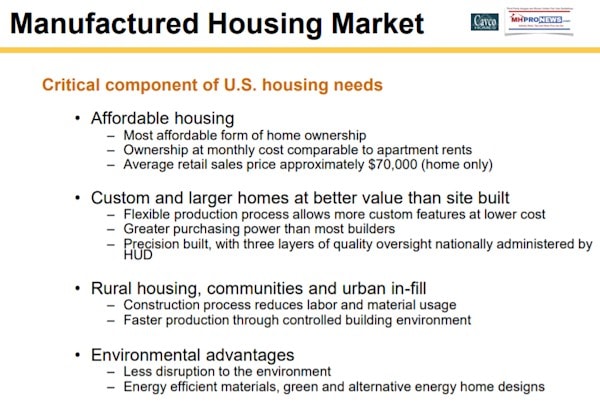 We like some of the Skyline Champion and Sun Communities industry data presentation better than what Cavco provides, so the charts below are from information they've provided.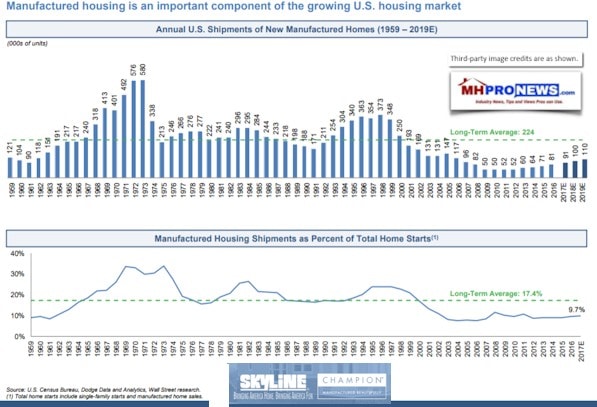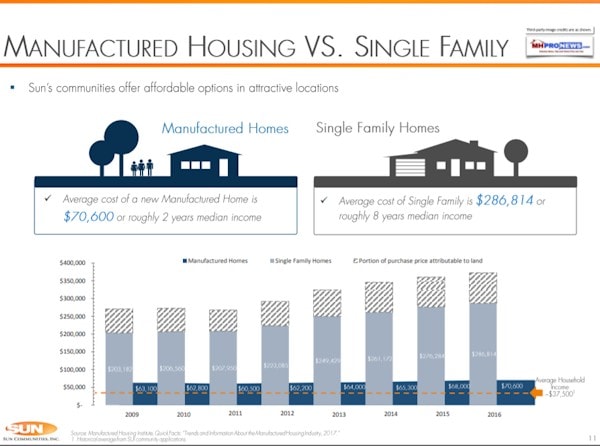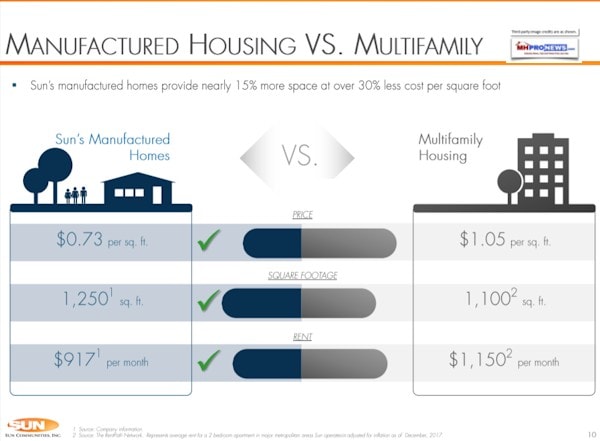 The industry – and investors – have to ask and answer the question, if manufactured homes are such an amazing value, why isn't the industry doing better? It's a question that investors and newcomers put to MHProNews.  Part of the answer can be found in the report linked below, which spotlights the Urban Institute's asking and responding to the same question.
Urban Institute Ask for Correction in Analysis of their Manufactured Housing Research, "Follow the Facts," "Follow the Money"
Last and not least is this report that looks at why a new post-production association is needed in manufactured housing.  This provides several clues as to why the industry isn't performing better today.
Study Recommending New Manufactured Housing Association for Independent Retailers, Communities, Lenders, Others Released
Finally, a bit of history also helps. The manufactured home industry was far more vibrant and diverse in days gone by.  Understanding the past – something that Warren Buffett strongly believes in, plus understanding the present – can provide powerful insights as to what is possible in the future.
"Move, Open, Live" De Rose Industries & Senator Thom Tillis' Mobile Home Comments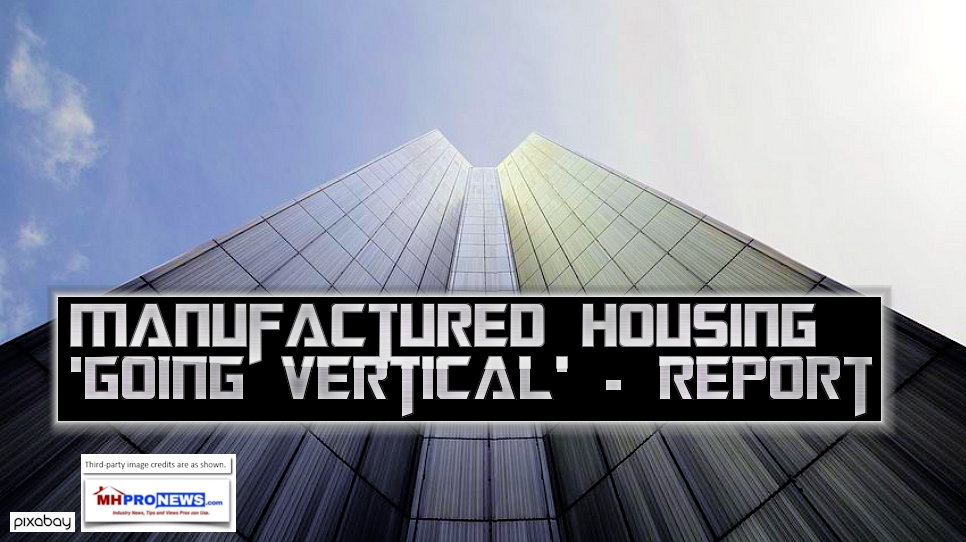 Appealing Manufactured Housing Institute (MHI) Marketing, Finance Booklet Reviewed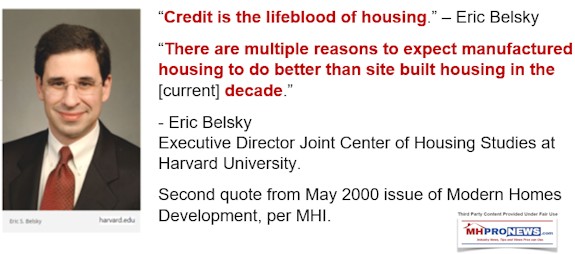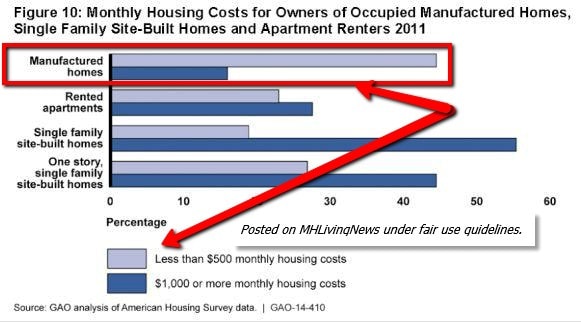 While housing becomes more and more expensive across the United States, there's a simple solution. For those who either want to be frugal and still get great quality or those who have limited funds, but desire to be a homeowner – the answer, suggests and HousingWire – could be modern manufactured homes.
The bottom line is that the right combination of capital committed to long-term thinking, that attracts a blend of industry veterans and new blood, and that is willing to buck the ruling oligarchy could dominate in manufactured housing.   "We Provide, You Decide." ©  ## (News, analysis, and commentary.)
(Third party images are provided under fair use guidelines.)
Consulting, Marketing, Video, Recruiting, and Training Resources

Submitted by Soheyla Kovach to the Daily Business News for MHProNews.com.
Soheyla is a managing member of LifeStyle Factory Homes, LLC, the parent company to MHProNews, and MHLivingNews.com.