Just the News AM interviewed soon to exit HUD Secretary Ben Carson on riots, the Capitol breach and big tech censorship. Just the News also reported on recent comments by former Soviet President Mikhail Gorbachev to Russian media where he said that they know who are those "behind" the U.S. Capitol building breach and the related "riot."
"Gorbachev briefly was held captive during an attempted coup against him in the former Soviet Union," noted their report, adding that "Former Soviet President Mikhail Gorbachev said that he knows who planned the attack on the U.S. Capitol, and that the incident bodes ill for America's future."
"The storming of the Capitol was clearly designed in advance, and it is clear by whom," Gorbachev last week told RT, a Russian media outlet. Gorbachev did not say what that party was, but said "It will take a little time, and we will figure it out, why it was really done."
While he did not specifically name the group, he said that "It will take a little time, and we will figure it out, why it was really done," Gorbachev said. He ominously said that the Capitol breach incident "called into question the future fate of the United States as a state."
It is worth noting that Gorbachev is seen by many as a peacemaker with the West. President Ronald Reagan famously said on June 12, 1987, "Mr. Gorbachev, tear down this wall," in reference to the Berlin wall. Reagan's strategy, combined with religious leaders like Pope John II, and workers in the Solidarity Movement, led to the end of the Soviet control over the Iron Curtain dominated countries. That occurred after the fall of the Berlin Wall November 9, 1989, per Wikipedia.
Foreign Policy, a left-of-center publication, noted after the disputed November 3, 2020 election that several world leaders were hoping that President Trump would prevail. Beyond Gorbachev, there are those who have access to intelligence information that called into question the validity of the Biden 'victory.'  But most of the so-called 'globalist' leaders welcomed Biden taking over at 1600 Pennsylvania Ave.
So it isn't just American citizens, but others around the world that were concerned about the claims of election fraud. Mexican President Andrés Manuel López Obrador, a socialist, would not refer to former Obama era Vice President Biden as "president elect" until after the election was "certified" by the Congress. More recently President Obrador decried the heavy hand of Big Tech stripping President Trump of his social media access.
Indeed, President Obrador, per left-of-center AP, "vowed Thursday to lead an international effort to combat what he considers censorship by social media companies."
It is against those concerns by global leaders and backdrop that the remarks of HUD Secretary Carson should be brought into focus.
Secretary Carson on Riots
Just the News said that HUD Secretary Ben Carson believes that the  "Extremist riots the work of those seeking to 'fundamentally change society.'" They further summarized his views saying "HUD "Secretary decried Big Tech crackdown on speech by President Trump and conservative allies, saying lawsuits by censorship victims will eventually get to the Supreme Court."
Dr. Carson is worried that the Jan. 6 assault on the U.S. Capitol that America's social fabric could be unraveling.  He believes that it is occurring at the hands of those who want to "fundamentally change society" by first creating "major dissatisfaction with the way society exists currently."
Carson was responding in part to the comments by former Soviet leader Gorbachev, specifically his points noted above that the Capitol breach "was clearly designed in advance" and "called into question the future fate of the United States as a state."
"Well, there is no question that something is going on here," Secretary Carson said. "You know, I'm not a big conspiracy theorist, but there is obviously something going on. And we see it every time that there's a major gathering, be it in Seattle, be it in Portland, be it in Washington D.C."
MHProNews reported months ago evidence via documented money trails that billionaires including, but not limited to, Warren Buffett, Bill Gates, George Soros, and others had provided funding for the protests and riots last summer. That report is still being regularly accessed, as it unmasks step-by-step the unrefuted evidence. Buffett, Gates, and Soros declined to comment on the concerns raised below. Over 1.5 million hits were achieved on that article in just the first few weeks.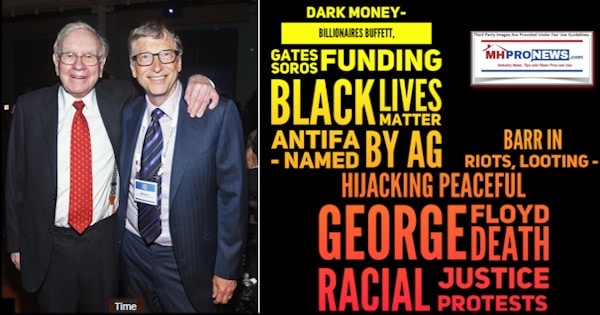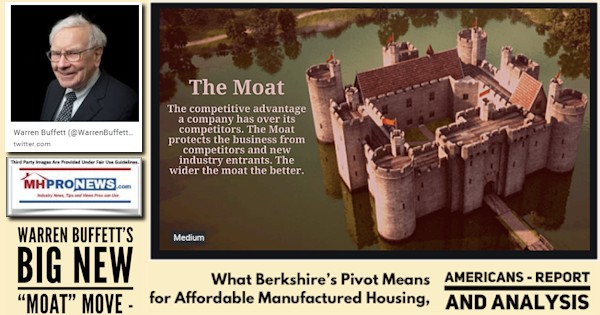 More recently, MHProNews reported on the pivot from Buffett-led Berkshire Hathaway into the big pharma sphere. It is precisely in the troubling atmosphere that America finds itself that these deeper dive reports sheds light on what may be occurring behind the curtain.
Dr. Carson said he was determined that "America is not going to go down the road of becoming China or Soviet Union."
Carson decried the move by specific technology companies to quash speech by President Donald J. Trump and conservative allies. He said that big tech companies will be sued by those that they are censoring and deplatforming, and thinks those lawsuits will eventually get to the Supreme Court.
"It virtually always comes back to bite you, and it always expands," Carson said. "People who are the targets today need to recognize it's a moving target. Eventually, you'll have the people persecuting you today as the ones who are the targets of persecution. At some point, somebody has to be the adult in the room."
Put differently, what Carson is saying is that those targeted now will be an ever-expanding group. It is not so different from former Secret Service agent Dan Bongino, who said that if those opposed to the radical left do not hang together, they will surely hang separately. He said that before the Parler takedown by big tech.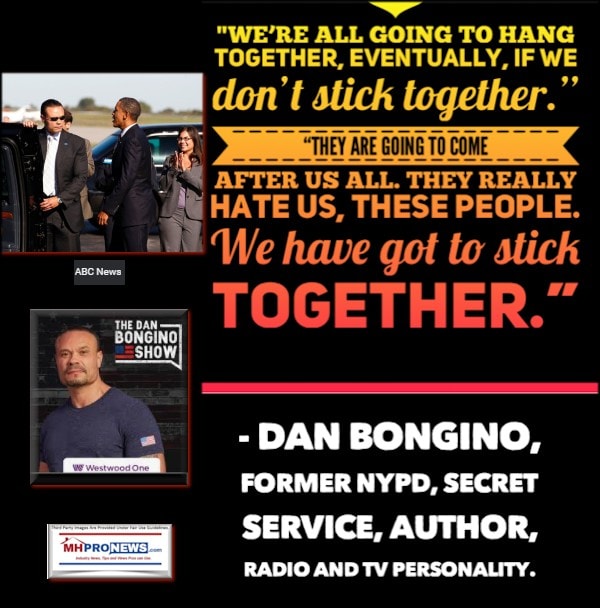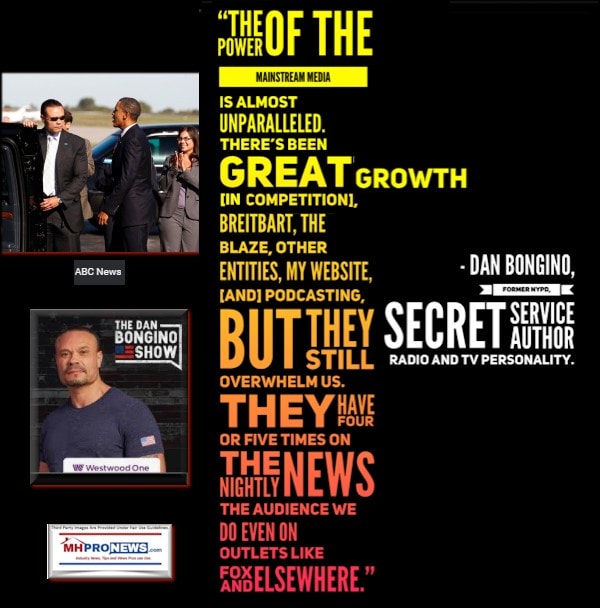 Screamed Bongino on Fox News less than a week ago: "We were wiped out! … I have not slept all weekend. They have effectively tried to bankrupt me and my investors on Parler…"
Carson said the tech companies "are putting themselves at tremendous risk" by censoring people's speech, "they are making their own bed."  Not unlike MHProNews and others, he said they were possibly engaging in monopolistic practices.
"Why is the First Amendment there?" Carson said. "Why was it so important for people to be able to think what they want to think and to say what they want to say? That's an incredibly important factor when it comes to a free society. And if we're willing to give that up, what else are we going to be willing to give up? And where does that lead?"
Secretary Carson cited a concept of "eight stages of civilization" described by sociologists and anthropologists documenting the rise and fall of the world's great civilizations. Under that framework, formulated by 18th century Scottish philosopher Alexander Tyler, societies move from struggling for freedom to obtaining it, gaining abundance, then falling into complacency and finally bondage or tyranny.
"And the last one [the final phase] is tyranny," Carson said. "We're heading that way at a rapid pace. And we as Americans are going to have to decide, do we like our system? Do we like our Constitution? Do we like the freedoms that we have? Or do we want another type of system, where somebody else makes decisions and controls. What's going on? Freedom is not free. You have to fight for it every single day. And the minute you decide that you're just going to be complacent and whatever will be will be, your freedoms will be gone."

Additional Information, MHProNews Analysis and Commentary
There are hard-core anti-Trump or die-hard DINO Democrats and RINO Republican types who have a difficult time accepting the notion that the threat to American's freedom is not from the 45th president. Who says? Attorney turned award-winning journalist Glenn Greenwald, among others.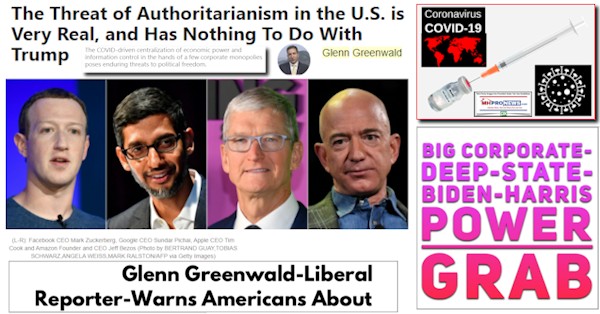 Greenwald's perspective is interesting precisely because he is never come out as a Trumper. Count Greenwald among those that have called several of his statements as "lies." But in an interview with libertarian leaning Reason, the Pulitzer Prize winner said that "Nothing Trump Did Compares to the 'Moral Evil' of Bush's and Obama's Wars." As Reason put it, Greenwald's "reporting on the Edward Snowden revelations" of illicit domestic spying by U.S. intelligence earned him the Pulitzer in 2014, which was during the Obama-Biden Administration.  "Though unapologetically progressive, the 53-year-old former lawyer never shrinks from fighting with the left."
A mere week before the November 2020 election, Greenwald quit The Intercept, the online news organization he co-founded in 2014, because he said it refused to run a story unless he "remove[d] all sections critical of" Democratic presidential candidate Joe Biden. Denouncing what he called "the pathologies, illiberalism, and repressive mentality" that led him to be "censored" by his own media outlet, Greenwald criticized that "these are the viruses that have contaminated virtually every mainstream center-left political organization, academic institution, and newsroom."
That is very much in line with what literally scores of others in media, academia, and entertainment that MHProNews have cited in the past year. Largely from the left, these voices warned against growing efforts to censor dissent. That backs up the Greenwald concerns, but also those of Mexican President Obrador, Secretary Carson, political, religious, and business leaders.
Greenwald, noted Reason, said that "The Three Greatest Dangers of Biden/Harris: Militarism, Corporatism and Censorship, All Fueled by Indifference." That was on Nov 15, 2020. "After a string of defeats in the 1970s and 1980s, the Democratic Party made a conscious decision to radically change its character, its real core constituencies and funding base, and actual ideology (as distinct from the political branding it continues to propagate). Its character, orientation and mentality are now clear."
That base vs the branding are the billionaires who arguably seek to rule America. He cites the anti-monopoly concerns of Matt Stoller, another progressive who has decried the growing monopolization of America. MHProNews has cited Stoller's concerns previously too.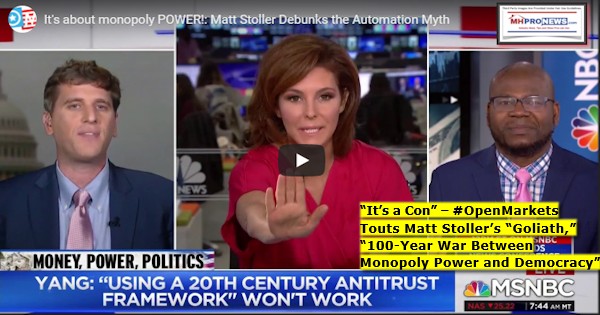 Now, just days away from what some see as "a coronation" of Biden-Harris rather than an authentic "inauguration," what is it that we see in Washington, D.C.? The capitol city has been militarized. There are reportedly some 21,000 (+/-) troops there now. At this time, the U.S, per Reuters only a day ago has  2500 in Afghanistan. In Iraq, there were supposedly some 3000 military members in September, 2020.  Rephrased, there may be 4 times as many National Guardsmen in Washington, D.C. on 1.20.2021 than remains in Iraq and Afghanistan combined.
Greenwald: A "Blinding Propaganda"
Note that MHProNews and carefully followed and reported on each step of the Democratic Party's march through the primaries. In several cases, full length transcripts of their debates were published here. There is no one in manufactured housing publishing, much less the national trade association, that even came close to providing the kinds of deep dive insights from Democrats, about Democrats. We watched the Democratic debate after debate, stem-to-stern. MHProNews then read and unpacked key points.
For example. It was Senator Kamala Harris (CA-D) who was effectively taken down before the Iowa Caucuses by a devastating fact-base assault by former Democratic lawmaker and military veteran, Congresswoman Tulsi Gabbard (HI-D).
Gabbard buys into much of the lingo and notions of the left. But she decries the destruction, for example, of women's sports that lies ahead under a Biden-Harris plan. Allowing so-called transgenders who are biologically male to compete in women's sports routinely causes women to lose. News flash, women and men are different. That is science. That is medicine. That is biologically true. But blurring that reality for the sake of identity politics is an assault on true science as well as the religious beliefs of billions of souls globally.
So, having failed badly in her attempt to become a presidential nominee, Harris was plucked by the Biden backers to be his VP. That may be legal, but is reflects the very concerns that Greenwald and others have raised. The Democrats, Greenwald has aptly noted, screwed over Senator Bernie Sanders (VT-I) twice. First in the 2016 and then in 2020 election cycle. But Sanders, a self-described "Democratic Socialist" who caucuses with the Democrats and ran as a Democrat, has been satisfied with pushing the Biden-Harris agenda further left.
The point? These are not democratic principles, these are back-room deals that operate under the guise of valid electioneering.  The Democratic Party screws their own, by agreement and/or not, and then they arguably have gone on to screw the American people who voted for President Trump in record numbers.
A police state with Big Tech and Big Media and Big Billionaires are the beneficiaries is looming; so say voices across the left-right spectrum. If the Biden-Harris ticket was so confident in the their claims that they won, then why did their attorneys, Silicon Valley and media allies work in seeming coordination to thwart and silence the evidence? Why did they not just examine it, weeks prior to or even on and following January 6th? That is what the Constitution calls for, but at each step of the way, the normal processes have been shortcut.
We do not need to hear from former Soviet leader Gorbachev to grasp who is behind what many believe is a thinly veiled coup by billionaires who Greenwald and others believe have taken over the Democratic party for their own benefit.
Who benefits from the events of the past few weeks and months? Isn't it the largest billionaires in the country? And are they not the same ones that largely funded the Biden-Harris campaign?
No wonder there are those who threated violence. One need to endorse violence to grasp why potentially tens of thousands, perhaps more, will protest with arms, per various mainstream media reports.
In teeing up the postscript, Fox News has dropped like a rock in viewership since their early call of the Arizona race for Biden.  MSNBC and CNN now dominate, per various reports. Newsmax has challenged Fox on their 7 PM broadcast slot significantly enough to cause Fox to move Martha McCallum's show into the afternoon, while planning a more conservative show for 7 PM Eastern.
"Keep the faith everyone," Trump-ally Mike Lindell posted on his Facebook page. "We will have our president Donald Trump 4 more years!" Lindell was photographed leaving the White House with a document in hand that some say referenced that Insurrection Act. There are certainly signals that point in the opposite direction.
With talk of more document declassified drops that some say appear to be aimed to hobbling Biden-Harris through a barrage of damaging evidence, the argument could be made either way based upon what is known at this time. With the Biden inauguration only days away, and President Trump reportedly going to Joint Base Andrews on Wednesday morning, it could be one of the most dramatic days in U.S. history.
The Republic and the world awaits the unfolding events.
Postscript About Discerning the Truth
Former President Barack Obama said in 2018 in the words that follow that there are two widely different views of reality in America.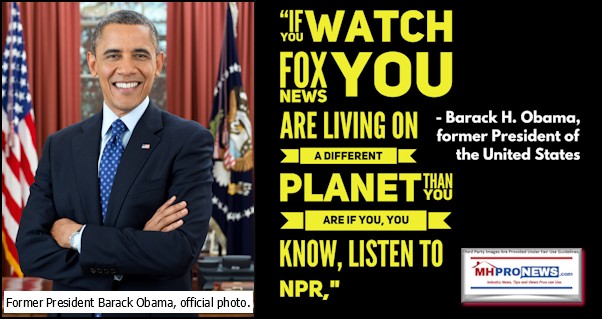 While some have argued that since that comment, Fox News has shifted on its news side to the left, there are certainly some in the opinion side of Fox that are still pro-Trump or more right-leaning. That noted, the point made by former Obama was reaffirmed that in 2020 by the left-leaning Associated Press and USA Today.
But even before, on December 5, 2019 the USA Today published that "Americans are united on this: They're sick and tired of being so divided." That begs the question, who is doing the dividing? To answer that, one must ask, who benefits from the division?
With so much misinformation, how can someone discern what is and isn't true?
Facts and evidence should not be confused with opinions and spin. Someone may or may not like a fact or piece of evidence. But someone's emotions does not negate a fact. So, individuals should learn to discern what is a fact, what is evidence, and what is an opinion or possible spin.  Note that even opinion can be right, wrong, or a mix of both.
The case can be made that part of the secret is to go to original sources as much as possible. Oftentimes, media with an agenda may take a point or phrase and twist it out of context. For example, that was true in the controversial Charlottesville comments, where the original video makes it plain that President Trump gave no comfort to white supremacists or Klansman.
When in doubt, keep an open mind. Do not fall into the trap of confirmation bias. Often, someone wants 'their guy' or 'their gal' to be correct, and so they do not seek out information that may contradict their beliefs.
Always ponder the morality of an issue and how it applies to the subject. 
Always wonder, what is the agenda behind how a report is framed. Cui bono? Who benefits?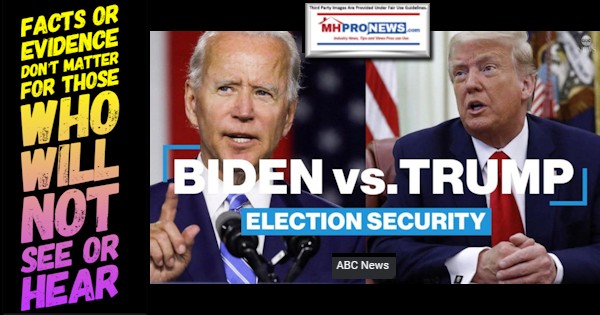 The case can be made that the powers behind what WMAL's Chris Plante has called "sock puppet Joe Biden" are those that are subverting American elections, American businesses, American workers. By curtailing debate and seizing the levers of government through purportedly illegal means, they are seeking to cement their own power.
There are some voices in conservative or pro-Trump media who are making rather lame arguments that hope for a Trump comeback in 2024. It is not that it is not possible. Rather, the problem is that if Democrats – who Greenwald and others see as the political party that postures being 'for the little people' but are in fact for the billionaires – do what they say they will do, America could rapidly be transformed into a de facto one-party state, not unlike California.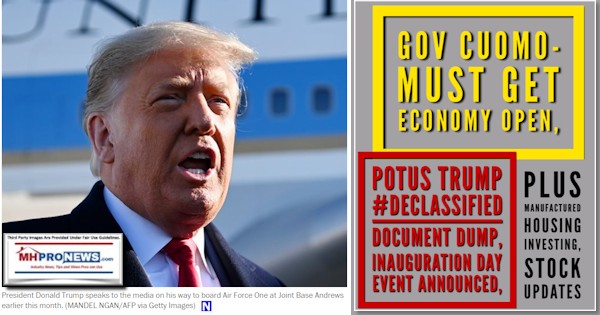 To learn more, see the linked reports, above and below.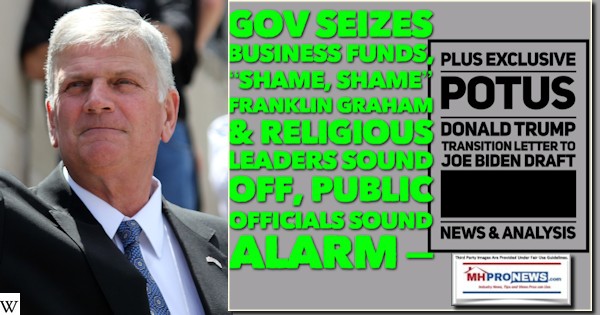 ##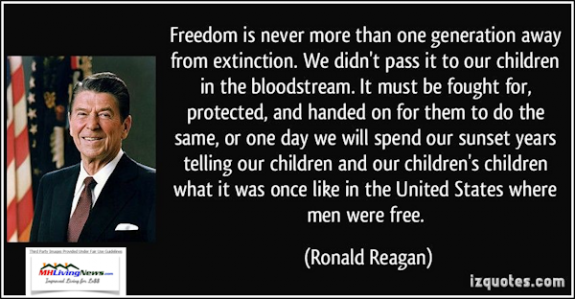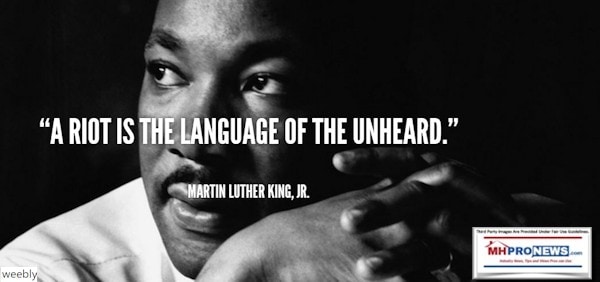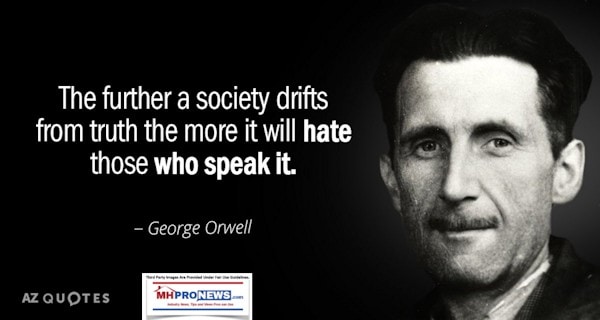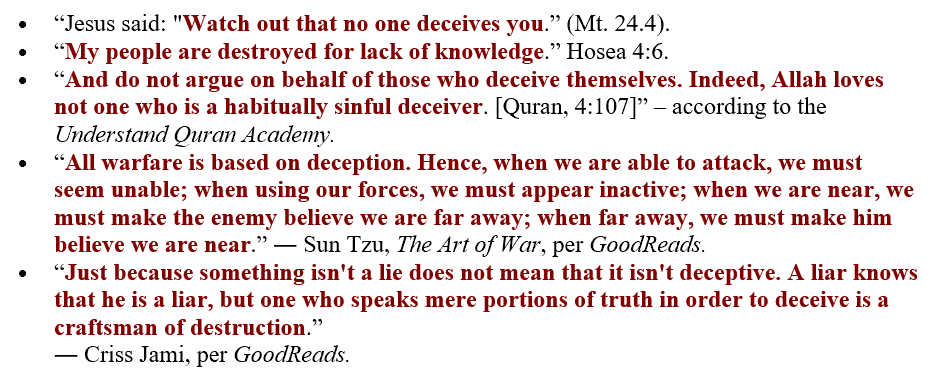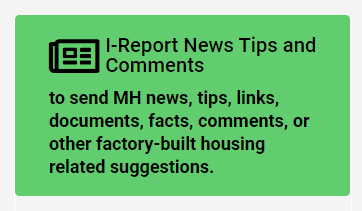 There are few things beyond prayer that could be more important than to share thought provoking insights that will lead to just and licit behavior.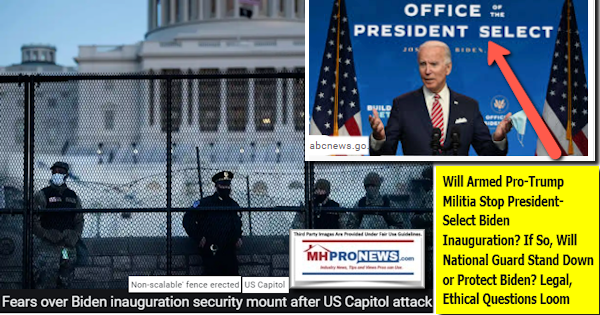 That's a wrap on this installment of manufactured housing "Industry News, Tips, and Views Pros Can Use" © where "We Provide, You Decide." © ## (Affordable housing, manufactured homes, reports, fact-checks, analysis, and commentary. Third-party images or content are provided under fair use guidelines for media.) (See Related Reports, further below. Text/image boxes often are hot-linked to other reports that can be access by clicking on them.)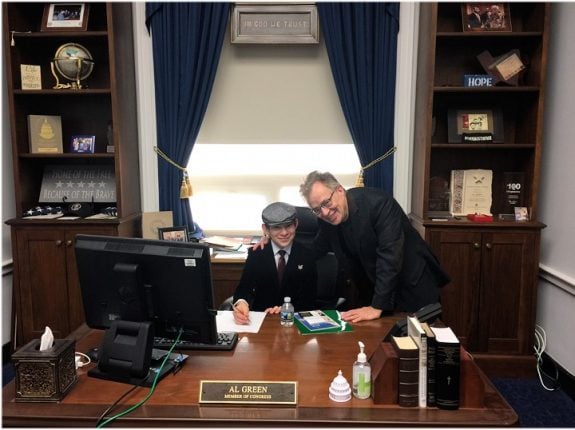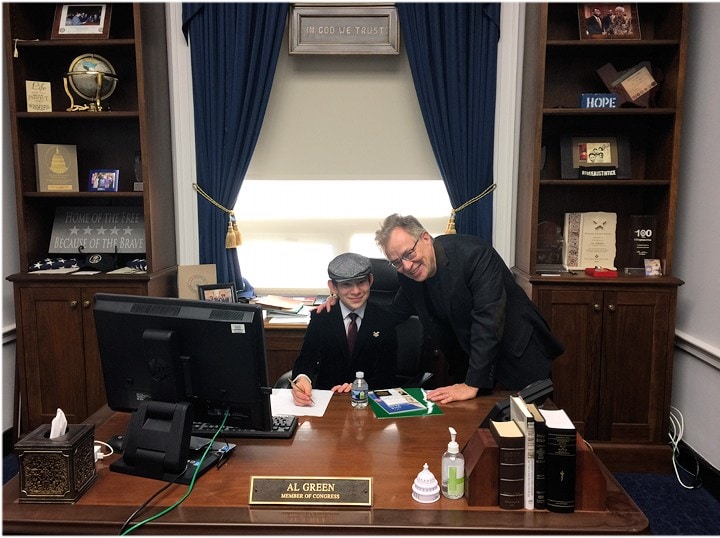 By L.A. "Tony" Kovach – for MHLivingNews.com.
Tony earned a journalism scholarship and earned numerous awards in history and in manufactured housing. For example, he earned the prestigious Lottinville Award in history from the University of Oklahoma, where he studied history and business management. He's a managing member and co-founder of LifeStyle Factory Homes, LLC, the parent company to MHProNews, and MHLivingNews.com. This article reflects the LLC's and/or the writer's position, and may or may not reflect the views of sponsors or supporters.
Connect on LinkedIn: http://www.linkedin.com/in/latonykovach
Recent and Related Reports:
The text/image boxes below are linked to other reports, which can be accessed by clicking on them.