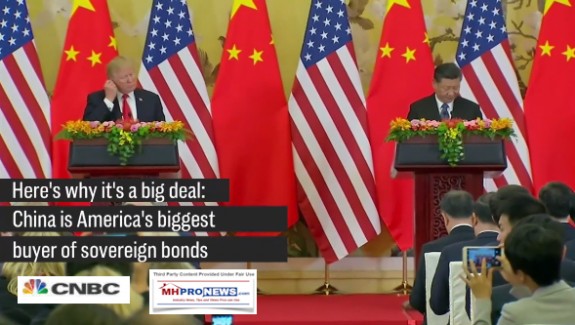 "The three major U.S. stock indexes ended lower on Wednesday after a choppy trading session as investors worried that China would slow U.S. government bond purchases and that U.S. President Donald Trump would end a key trade agreement," said right-of-center, Fox Business.
That followed a report from left-of-center Bloomberg, that opened like this:
"China Weighs Slowing or Halting Purchases of U.S. Treasuries
China added to bond investors' jitters on Wednesday as traders braced for what they feared could be the end of a three-decade bull market."
It's a classic example of why the policy of the Daily Business News with respect to content curation is important to manufactured housing industry professionals and investors.
MHCommunity & Other Curation – Business, Marketing, Investment Info for Manufactured Housing Industry Professionals
The markets slide reported yesterday, what were the drivers?  What didn't draw a headline from CNN Money, did from Fox Business, as a glance at that 'headline news' part last night's market report reflects.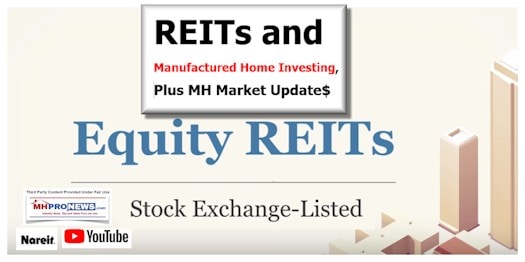 What caused the multiple day bloom to fall off the Skyline Champion rose? Was it more driven by external forces, like the news from China and regarding NAFTA?  Or was it that some investors decided it was time to take some profits?
Again, a look at last night's market report will lay out the raw facts on that and all of the manufactured housing connected stocks tracked, from our Bloomberg end-of-trading-day's ticker reflects.
CNBC's short video, posted below, is a solid summary of why this China's purchase of U.S. Treasuries is an issue that should be on American's minds in general, and investors mind's in particular.
What very few analysts are talking about is the fact that much of the Obama market rally was driven by the purchases by the Federal Reserve of trillions of dollars in assets.
All those Obama-era QE's propped up the markets.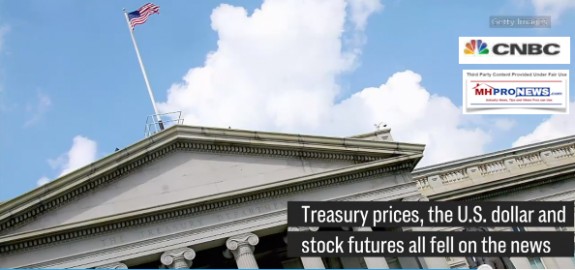 Wall Street and those with 401Ks invested in markets benefited.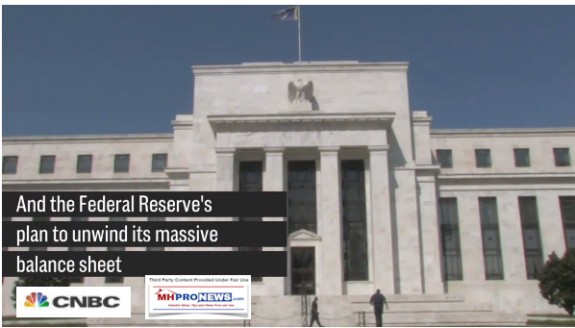 But not so the working man.
"What the Hell?" "The Audacity of Hope" – Obama, Trump, Presidential Promises Kept, & MH
By contrast, the strong rally of the last year since the president won the race for the Oval Office has been driven on pragmatic, sound, fundamental economic policies.
Cutting regulations.
Cutting taxes, and the run up by investors banking on those cuts.
Tightening up of the border – immigration – even a New York Times writer had to admit would be a boost for American workers' wages.
After dismal numbers under the last administration,  the White House press room told MHProNews, that black unemployment has dropped to the lowest on record.  Still too high, but significant progress in less than 1 year.
Music to Housing, MH Industry Ears? "No risk to it," Make Mortgages Easier, Boost Economy, Says Chase's JP Dimon,
Consider the following headlines…
Food stamp rolls decline by more than 2 million in FY 2017
– The Washington Free Beacon
"The number of people receiving food stamps fell by more than two million during the 2017 fiscal year, according to data recently released by the Agriculture Department. Secretary of Agriculture Sonny Perdue has implemented new policies intended to streamline access and efficiency within the program," the Free Beacon writes.
Poll: Voters show massive support for Trump immigration policies
– Breitbart
"A recent NumbersUSA poll of likely 2018 voters showed overwhelming support for immigration policies that put America first. The poll is significant because it "asked respondents to pick from competing priorities, not just whether they want to welcome more immigrants," Breitbart reports.
US construction spending hit record high in November
– The Associated Press
"Private construction spending hit an all-time high in November of 2017, according to a new report from the Commerce Department. "Builders spent 0.8 percent more on construction projects in November, the fourth consecutive monthly gain," The Associated Press reports.
U.S. factory, construction data brighten economic outlook
– Reuters
"A new report shows that factory activity in the United States "increased more than expected in December . . . a further sign of strong economic momentum at the end of 2017." Manufacturers are upbeat and anticipate a "ramp-up" in orders during the next year, the Institute for Supply Management report says."
Or a quote from our Hoya Capital/Seeking Alpha report – with its manufactured housing, and other related data – yesterday, that said:
"No economic segment stands to benefit more from the Trump agenda than the "forgotten" white rural working class. Economic confidence has improved dramatically since election day for this economic segment."


This China/U.S. Treasuries report is a classic example of why balanced content curation – across the left-right media divide – is necessary and useful for industry's professionals.
Reports, Reflections on Media Tilt, Bias, Ignorance, and Manufactured Housing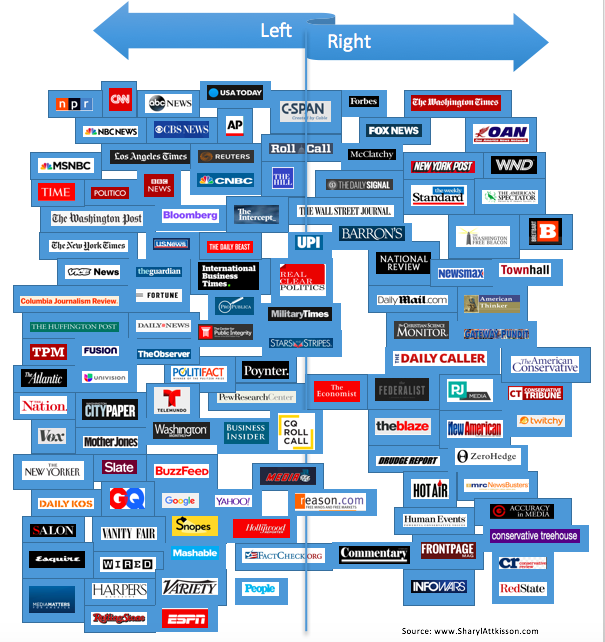 Which may be why an industry executive told MHProNews via a message that, "Tony, If MHProNews is writing about it, I want to know about it."
Bottom Lines, Takeaways
Regarding this specific issue of China's threatened cut back of purchases of U.S. Treasuries?
It's a reminder of not only the problems left over from the Obama years, but also from the Bush 43 or Clinton, or Bush 41 years too.
It made no sense for the U.S. to allow American jobs to be shipped overseas, or south of the border. Our nation's tax and regulatory policy allowed – even encouraged that tragic trend that closed thousands of plants, and cost millions of jobs.
The Trump administration's hard numbers prove there is progress being made.
But there's catch up work to do.  The White House and Congress have their work cut out for them. "We Provide, You Decide." © ## (News, analysis, and commentary.)
Note 1: Thousands of MH Pros, Investors, Officials and Housing Experts do it. You, your team, and industry colleagues can sign up to the MH Industry leading headline news/updates – typically sent twice weekly – click here to sign up in just seconds.

Submitted by Soheyla Kovach to the Daily Business News for MHProNews.com.