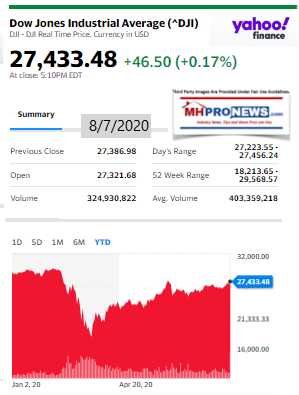 Politics is a full contact sport for those involved in it. There are several fascinating wrinkles to the move by "Letitia James, New York's attorney general, pauses while speaking during a news conference on Aug. 6, 2020, where she announced a civil action seeking to dissolve the National Rifle Association," as reported by left-of-center NPR and others in media.
Regardless of the merits, or lack thereof, of the pleadings the suit raises several issues worth exploring. Among them that could prove to be of interest to manufactured housing is this: "Attorney General's Statutory Authority to Bring Actions to Dissolve Not-for-Profit Corporations, to Remove Board Members, and to Seek an Accounting of Misspent Funds." More on that and related is planned in the days ahead.
"The NRA's influence has been so powerful that the organization went unchecked for decades while top executives funneled millions into their own pockets," NY AG James said in a statement claiming that "The NRA is fraught with fraud and abuse, which is why, today, we seek to dissolve the NRA, because no organization is above the law."
James' complaint names the National Rifle Association as a whole but also names four current and former NRA executives: Executive Vice President Wayne LaPierre, general counsel John Frazer, former Chief Financial Officer Woody Phillips and former chief of staff Joshua Powell.
NPR notes that the District of Columbia attorney general also sued. They targeted the NRA Foundation, an independent group incorporated in D.C.
Attorney General Karl A. Racine alleged that their foundation violated local laws by placing the NRA's interests ahead of its own charitable purposes.
"Charitable organizations function as public trusts — and District law requires them to use their funds to benefit the public, not to support political campaigns, lobbying, or private interests," D.C. A.G. Racine said. "With this lawsuit, we aim to recover donated funds that the NRA Foundation wasted. District nonprofits should be on notice that the Office of the Attorney General will file suit if we find evidence of illegal behavior." The left-of-center New York Times reported that George Soros connected money helped support Racine. Soros reportedly also supported Letitia James.
Note that where Soros' money has gone, Warren Buffett and Bill Gates money has also often gone as well through the Gates Foundation or other dark money channels, which seems to be the case in a quick Google check, but that merits additional investigation in these instances.
Dark Money-Billionaires Buffett, Gates, Soros Funding Black Lives Matter, Antifa – Named by AG Barr in Riots, Looting – Hijacking Peaceful George Floyd Death Racial Justice Protests
Segue aside, NPR, hardly a pro-Trump media outlet, noted that "The turmoil at the NRA also could have political ramifications ahead of the 2020 elections. The NRA spent tens of millions of dollars in 2016 to support then-candidate Donald Trump — a role it appears it will be unlikely to be able to repeat given its current financial condition." Rephrased, NPR and others see that the timing of this move could well impair the NRA's ability to support pro-Second Amendment candidates, be it President Donald J. Trump or others pro-Second Amendment, pro-NRA candidates running for office in 2020.
The NY AG's suit is linked here as a download.
'Defunding the police,' Black Lives Matter, Antifa, soaring crime, rising murder, plus others acts of violence ongoing over 2 months followed the death of George Floyd at the video-recorded hands of a rogue and now criminally charged cop and his comrades.  It is no surprise that gun sales have soared.
With law and order increasingly looking like an issue that is de facto 'on the ballot' in the November 3, 2020 election, our featured focus this evening will be added details on this issue.
Before going further, let's plug the left-right headline summary.  In perhaps 3 minutes a day, inquiring minds can get a quick snapshot of the news of the day that often 'helps move the markets.'
Those headlines precede the featured focus segment of this evening's market report. That is found beyond the left-right headline news bullets and 2 of our 3 market snapshots at the close today.
The manufactured housing industry connected stocks are near the end of the report each evening, after the featured focus and the related/recent report links.
Quotes That Shed Light – American Social, Industry, National Issues…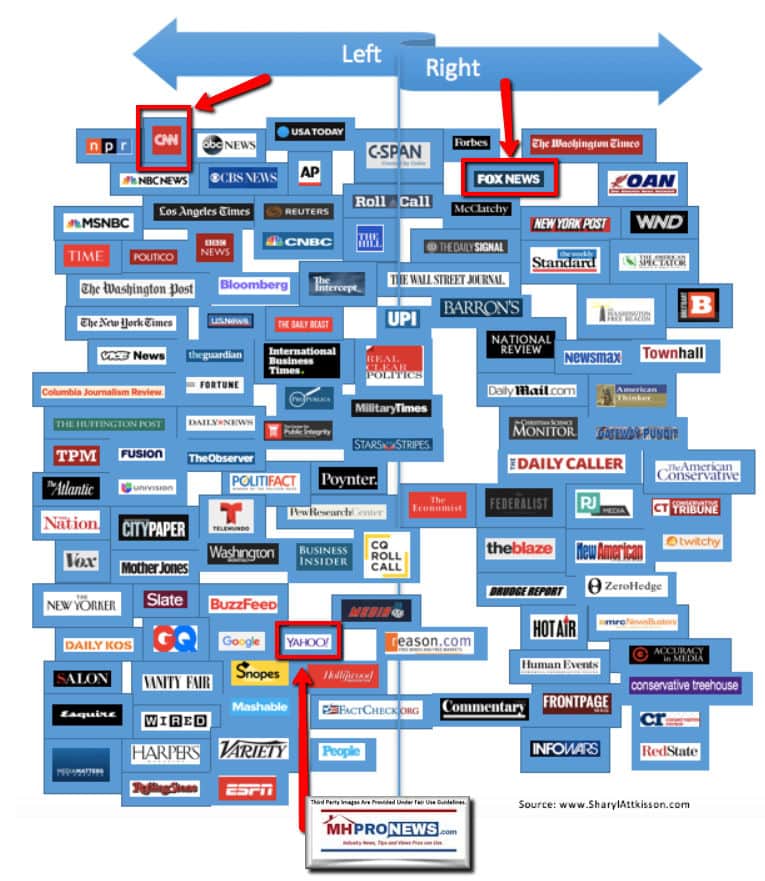 Headlines from left-of-center CNN Business
No mask? No flight
A view of empty Delta check-in counters at Washington National Airport (DCA) on April 11, 2020 in Arlington, Virginia. – Many flights are canceled due to the spread of the Coronavirus over the US.
Delta CEO: 'Well over 100 people' have been banned from flying after refusing to wear masks
Up to 40 million Americans could be evicted by the end of this year
Stocks finish mixed after a solid jobs report
US adds 1.8 million jobs in July, but is still down nearly 13 million jobs since Covid hit
See which states have been hit hardest by the jobs crisis
The truth about TikTok's security threat
American credit card balances fell by $76 billion between April and June
Big Tech's head-spinning rules for the 2020 election
Tencent just became Trump's new target in the tech war with China
What is WeChat and why does Trump want to ban it?
Levi Strauss CEO: Business leaders, give your employees time off to vote
Mark Zuckerberg is now worth $100 billion
Three journalists of color resign from Bon Appétit's Test Kitchen videos
A United Parcel Service worker delivers packages on April 29, 2020 in New York City. Shares of United Parcel Service, UPS, dropped after the package delivery company reported their first-quarter earnings that fell below expectations.
Your UPS packages could get a lot more expensive this fall
A man rides past the Tencent headquarters in Beijing, China on Friday, Aug. 7, 2020. President Donald Trump on Thursday ordered a sweeping but unspecified ban on dealings with the Chinese owners of consumer apps TikTok and WeChat, although it remains unclear if he has the legal authority to actually ban the apps from the U.S. WeChat is owned by Chinese company Tencent.
WeChat ban sends shockwaves through global tech stocks
NBCUNIVERSAL UPFRONT EVENTS — 2018 NBCUniversal Upfront in New York City on Monday, May 14, 2018 — Red Carpet — Pictured: (l-r) Derek Hough, NE-YO, "World of Dance"; on NBC; Giuliana Rancic," E! News on E! Entertainment —
E! News is canceled after 29 years on air
MARKETS
HOUSE HUNTING
A rent-regulated apartment building in the West Village neighborhood on July 29, 2020 in New York City. Since the onset of the Coronavirus crisis, millions of Americans have fallen behind on rent payments, leading many to speculate that an eviction crisis and drastic rise in homelessness is inevitable unless drastic action is taken by state and federal lawmakers.
Manhattan apartment sales plunge while the suburbs boom
New York City rents slide as vacancies hit a record
Mortgage rates hit another all-time low
Is now the time to refinance your mortgage?
Home sales jumped nearly 21% in June
BALANCING WFH AND KIDS
A youngster wearing a mask looks at the camera while sitting on his father's shoulder in Central Park on May 24, 2020 in New York City. Government guidelines encourage wearing a mask in public with strong social distancing in effect as all 50 states in the USA have begun a gradual process to slowly reopen after weeks of stay-at-home measures to slow the spread of COVID-19.
Many parents may have to stop working if schools don't reopen
Company opens daycare to aid its working parents
Working parents are hitting a wall
Parents face extra challenges working from home
How to work from home with kids (without losing it)
WHAT TO WATCH
No, this isn't a flying grain silo. It's SpaceX's Starship prototype
Headlines from right-of-center Fox Business
ECONOMY
Stimulus talks break down as Mnuchin calls Dems' $2T offer a 'non-starter'
The clock is ticking for both parties to meet their self-imposed Friday deadline to cut a deal on the next round of emergency financial aid.
WATCH: 'We didn't make any progress today,' Mnuchin says
Kudlow says Trump 'not bluffing' about taking COVID relief action as stimulus stalls
MARKETS
S&P nabs longest winning streak in over a year as jobs growth tops expectations
These industries hired the most workers in July as labor market 'continues to climb'
ECONOMY
Canada slaps back at new Trump tariffs with $2.7B in duties against the US
MONEY
Brace yourself for hefty shipping fees later this year
OPINION
Stephen Moore: Trump should give this to workers, and let Pelosi unleash her outrage
PAY NOT TO PLAY
SPORTS
Strong compensation leads dozens of NFL players to skip season: union rep
SNAIL MAIL
MONEY
Postal Service loses billions of dollars in 3 months
HILLTOP AIRPORT CRASH
WORLD
Air India flight ran off runway and split in half; at least 16 dead, many hurt
SURVIVAL OF THE RICHEST
LIFESTYLE
SEE PICS: Pandemic spurs wealthy Americans to buy doomsday bunkers
YOUR NEST EGG
PERSONAL FINANCE
How much money you'll need to retire — it may be less than you think
WORLD'S WEALTHIEST
MONEY
Mark Zuckerberg joins elite club
SHOT SHIPMENT
HEALTH CARE TECH
This country just signed Moderna deal for 4.5M coronavirus vaccine doses
TECH TITANS CLASH
TECH
Facebook, Microsoft spar with Apple over strict App Store policies
BACK TO CLASS
POLITICS
Cuomo says NY schools can reopen this fall, citing low COVID-19 infection rates
HOW SWEET IT IS
FOOD & DRINKS
Famous bakery to start selling beloved treats in supermarkets; how to find
POLITICS AT PLAY?
OPINION
The surprising reason behind this mass exodus to low-tax states
DUNKING ON NBA
POLITICS
'If true, this is unacceptable': Pols probe reports of basketball org's China ties
ECONOMY
July jobs numbers beat expectations; what the unemployment rate looks like now
CARS
EXCLUSIVE: US Space Force to sponsor this NASCAR star at Indy 500
PERSONAL FINANCE
Should you file for Social Security earlier than planned due to coronavirus?
POLITICS
China fires back at Trump's ban on social media apps, alleges US 'oppression'
RETIREMENT
3 reasons to delay Social Security benefits
NEWS
SHOCKING VIDEO: Bystanders capture moment man beaten, robbed of life savings at bank
REAL ESTATE
NYC relocations accelerating at 'substantial' pace, local movers say
POLITICS
Brent Scowcroft, former Ford, Bush presidential adviser, dead at 95
CRIME
Hundreds of federal agents hit streets of this major US city as homicides spike
MARKETS
Dish TV bleeds subscribers while rivals benefit from COVID-19 lockdowns
MONEY
How Americans' debt load has changed during the coronavirus pandemic
LIFESTYLE
Getting out of gym fees now can feel like a workout — here's what you should know
TECH
At-home hologram machines allow for interactions with deceased figures
SPORTS
Basketball card case featuring Michael Jordan rookie sells for massive figure
TECH
TikTok 'shocked' at Trump's decision to ban app in US, threatens legal action
REAL ESTATE
Mortgage rates fall to another record low: What that could mean for you
SOCIAL MEDIA
Facebook's dilemma: How to police claims about unproven COVID-19 vaccines
MONEY
PPP ending with $138B left over: Here's where those funds could go now
SOCIAL MEDIA
Here's TikTok's highest-earning star, and how she makes her money
LIFESTYLE
Cities with most career opportunities during coronavirus recession
SEE PICS: New York residents capture sudden power outage on social media
10 Market Indicator Closing Summaries – Yahoo Finance Closing Tickers on MHProNews…

Featured Focus –
Where Business, Politics and Investing Can Meet
The right-of-center Wall Street Journal said that the anti-NRA lawsuits "could help energize Mr. Trump's base."
The Financial Times said that the NRA called the lawsuit "baseless," but report that President "Trump, who benefited from millions of dollars of NRA spending" in 2016.
Right-of-center Fox Business reported this evening that about 20 percent of the NRA's members "are registered Democrats."
Rephrased, there are several types of fascinating currents and eddies that could flow from these anti-NRA lawsuits from Democratic run jurisdictions.
That sets up an interesting pivot that is often overlooked and underreported. Namely, does private gun ownership make Americans more or less safe?
That is a subject that John R. Lott Jr., President of the Crime Prevention Research Center has reported on that organization's studies.
Almost a year ago, before the Joint Economic Committee of the United States House of Representatives and the Senate on September 18, 2019, Lott made some keen points.
"Universal background checks, meaning background checks on the private transfer of guns, have been mentioned for years by gun control advocates. It was by far the most frequently mentioned proposal by former President Obama.1 But there has not been a single mass public shooting this century that such a law would have stopped.2"
"These laws also have real costs. In Washington, DC, for example, it costs $125 to do a background check on a privately transferred gun. That may stop the people who are most likely to be victims of violent crimes, often poor blacks who live in high crime urban areas, from being able to legally obtain guns for self-defense."
"Assault weapon bans have been studied extensively, but even researchers funded by the Clinton administration, which enacted the 1994 federal ban, were unable to find evidence that such a ban reduced any type of violence.3 It doesn't make any sense to ban so-called "military-style" weapons, when there are other functionally identical semi-automatic hunting rifles available."
"But while most of the discussion has been focused on policies that won't stop these attacks, we have generally ignored that since 1950 94% of the mass public shootings have taken place in areas were law-abiding citizens have been banned from having guns.5 Many academics say reducing the number of gun-free-zones – which can leave people as sitting ducks – is an important gun policy that could save lives."
Their report to the Congress asks and answers this question.
How does the US Compare to other Countries in terms of Mass Public shootings?
"We follow the FBI's definition of mass public shootings.15 The list of all of our 2,818 cases from 1998 to 2017 is provided on our website. Of those, 61 occurred in the United States and 2,757 happened in the rest of the world."
"

Figures 4B show that the more guns owned in a country, the fewer people killed in mass public shooting

s."
Gun Ownership and Homicide Rates by country.
"A very common claim is that countries with the most guns have the highest homicide rates. But looking at OECD countries, excluding the US, it's not true that there is an association between more guns and more gun deaths. In fact, higher gun ownership rates are associated with lower homicide rates."
John R. Lott, Jr., is the author of "More Guns, Less Crime: Understanding Crime and Gun Control Laws," Third Edition. His comments to Congress last year are on what type of gun control works is linked here.
The election is less than 3 months off.  Early voting is just weeks away in some states.
Despite what the polls say, it is a jump ball because each camp has weaknesses and strengths. Both campaigns and their parties are pulling out the big guns, pardon the pun.
Related, Recent, and Read Hot Reports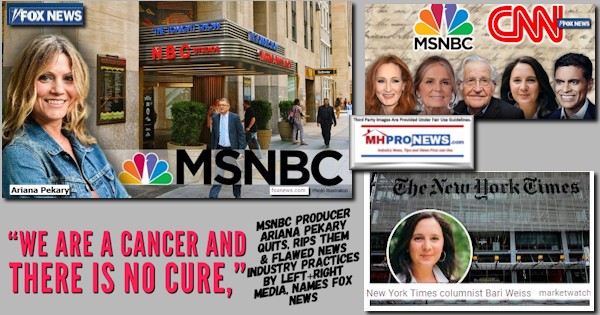 Warren Buffett Declared "Class Warfare," Buffett Says Fellow Billionaires – "We're Winning"
HUD Secretary Ben Carson Announces HUD Will "Safely Resume Physical Inspections"
Mortgage Rates Hit Another Record Low, But Homes Still Less Affordable, Manufactured Home Opportunity? Plus, Manufactured Housing Investing, Stock Updates
Black Lives Matter Candidate Cori Bush Beats Democrat 10-term Rep. Lacy Clay, Vet John James Wins, Other Primary Results, plus Manufactured Home Investing, Stock Updates
"Madder Than Hell" – Meddling "in Business Deal" – plus Sunday Weekly Headlines Review
Black Lives Matter – the Nonprofit, Black Lives Matter – the Slogan, Black Man Dies – the Costly and Deadly Reality 
Bernie Sanders, President Donald Trump, Black Lives Matter Origins, Corporate Ties; plus Manufactured Housing Investing, Stock Updates
History, Financial Ties-Black Lives Matter, Antifa, Billionaires Warren Buffett, Bill Gates & George Soros–Economic, Political Upheaval Spotlighted by Mary Walter, Tony Kovach on Brian Kilmeade Show
Warren Buffett, George Soros, Jeff Bezos, Strategic Ally Bill Gates Rails Against "Outrageous" Free Speech from Dissenting Views to Gates Foundation, Dr. Fauci
Oxfam Report – "Pandemic Profiteers Exposed" – Small Businesses Slide or Fail as Giants Grow, Everyday People Harmed – 'Usual Suspects' Oxfam Names Include Ties to Bill Gates, Warren Buffett, George Soros
Terror Tactics 1960s-1999 vs 21st Century Terrorist Attacks – Cops, Shops, Workers, Christians, Believers vs Wall Street, Silicon Valley, Marxists, Atheists, Terrorists, Leftist Billionaires – Sunday Weekly Headline Review
Grapes of Wrath – Massive Foreclosure, Evictions Wave Looms, Threatens Housing, Usual Suspects-Gates, Buffett, Soros Lurk in Rigged System – Aspen Institute, COVID19 Eviction Project Plot
'Stop Trump!' Group Supported by Billionaires Soros, Buffett, Gates Vows to Defeat President Trump in 2020
The Party is Over, So What's Next? Corruption and Evil Boils Down to This. Plus, Sunday Weekly Headlines Review
Manufactured Housing Industry Investments Connected Closing Equities Tickers
Some of these firms invest in manufactured housing, or are otherwise connected, but may do other forms of investing or business activities too.
NOTE: The chart below includes the Canadian stock, ECN, which purchased Triad Financial Services, a manufactured home industry lender
NOTE: Drew changed its name and trading symbol at the end of 2016 to Lippert (LCII).
Summer 2020…
Berkshire Hathaway is the parent company to Clayton Homes, 21st Mortgage, Vanderbilt Mortgage and other factory built housing industry suppliers.
· LCI Industries, Patrick, UFPI, and LP each are suppliers to the manufactured housing industry, among others.
· AMG, CG, and TAVFX have investments in manufactured housing related businesses. For insights from third-parties and clients about our publisher, click here.
Enjoy these 'blast from the past' comments.
MHProNews. MHProNews – previously a.k.a. MHMSM.com – has celebrated our tenth anniversary and is in year 11 of publishing.
Learn more about our evolutionary journey as the industry's leading trade media, at the report linked below.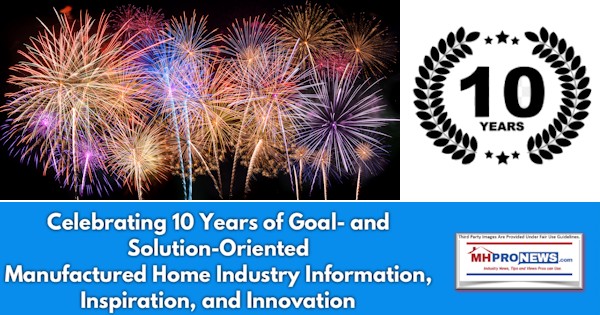 · For expert manufactured housing business development or other professional services, click here.
· To sign up in seconds for our industry leading emailed headline news updates, click here.

Disclosure. MHProNews holds no positions in the stocks in this report.
2019 Year-End Totals Reveals Decline in New HUD Code Manufactured Home Production, Shipments vs. 2018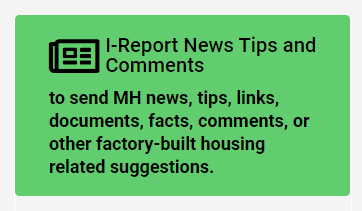 That's a wrap on this installment of "News Through the Lens of Manufactured Homes and Factory-Built Housing" © where "We Provide, You Decide." © (Affordable housing, manufactured homes, stock, investing, data, metrics, reports, fact-checks, analysis, and commentary. Third-party images or content are provided under fair use guidelines for media.) (See Related Reports, further below. Text/image boxes often are hot-linked to other reports that can be access by clicking on them.)
By L.A. "Tony" Kovach – for MHLivingNews.com.
Tony earned a journalism scholarship and earned numerous awards in history and in manufactured housing. For example, he earned the prestigious Lottinville Award in history from the University of Oklahoma, where he studied history and business management. He's a managing member and co-founder of LifeStyle Factory Homes, LLC, the parent company to MHProNews, and MHLivingNews.com. This article reflects the LLC's and/or the writer's position, and may or may not reflect the views of sponsors or supporters.