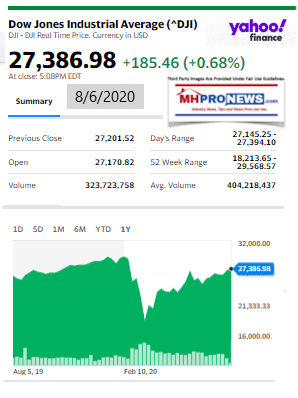 "The COVID-19 crisis has had a negative impact on many businesses and industries throughout the nation. However, we are pleased to report it has not materially impacted the operations at UMH. Our team has done an exceptional job furthering the goals of UMH given the challenging circumstances. Our rent collection rates are in line with pre-pandemic levels and we continue to experience strong demand throughout our portfolio," said Sam Landy, President and CEO of UMH Properties in a more detailed report found at this link here.
Left-of-center CNBC, along with others in mainstream media, are reporting 'record low' interest rates.
Despite low rates, there are other economic and data indicators that are problematic for mainstream housing, but could be good for modern manufactured homes.
Those will be the topics our featured focus this evening.
The featured focus segment of this evening's market report is found beyond the left-right headline news bullets and 2 of our 3 market snapshots at the close today. The manufactured housing industry connected stocks are near the end of the report each evening, after the featured focus and the related/recent report links.
Quotes That Shed Light – American Social, Industry, National Issues…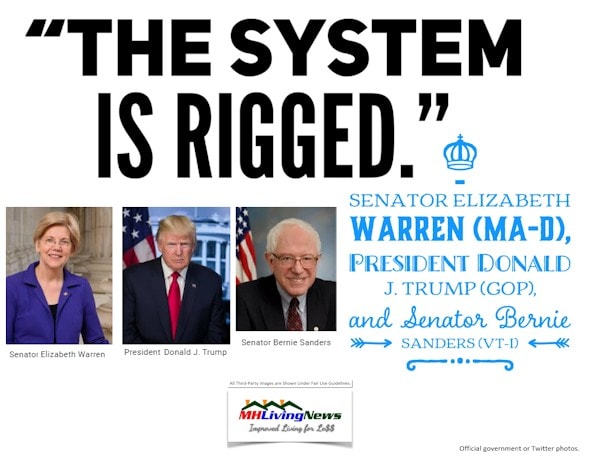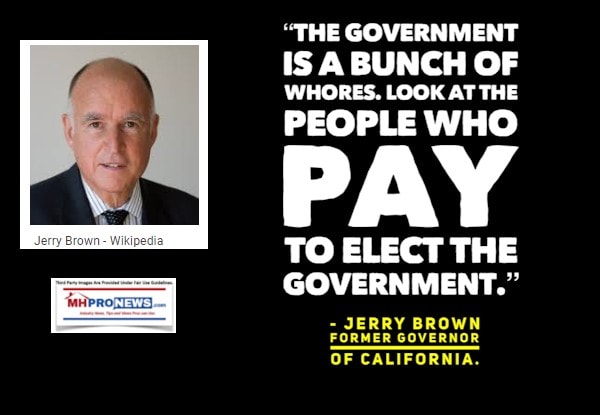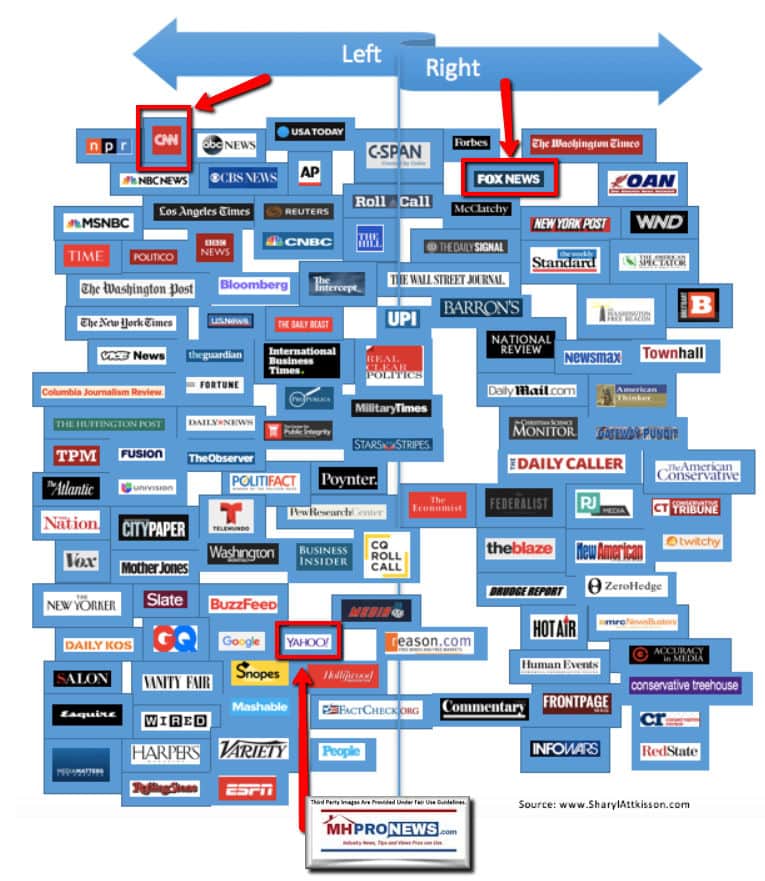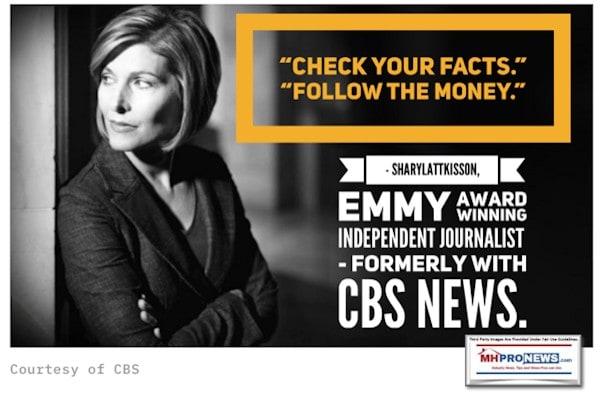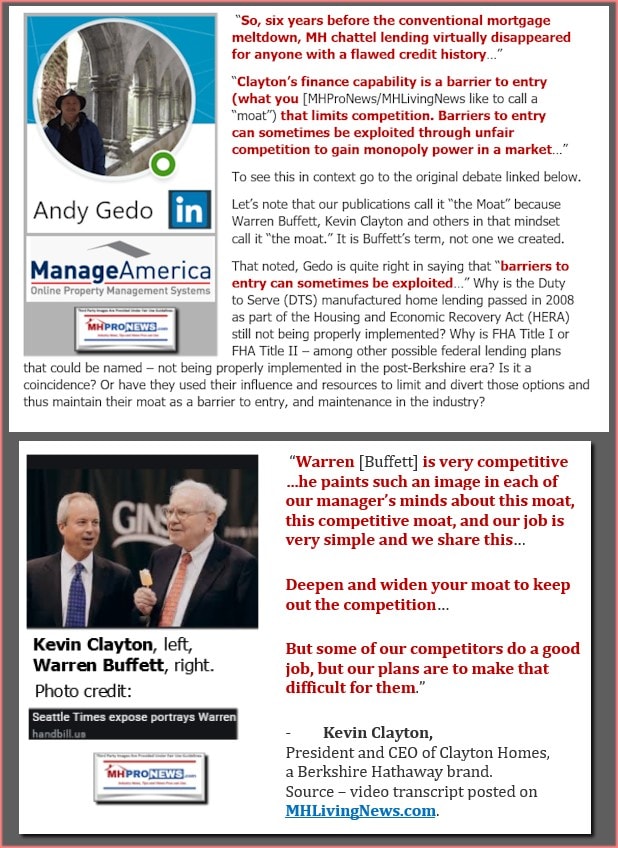 Headlines from left-of-center CNN Business
The next hit to stocks
Nurse Kathe Olmstead prepares a shot as the world's biggest study of a possible COVID-19 vaccine, developed by the National Institutes of Health and Moderna Inc., gets underway Monday, July 27, 2020, in Binghamton, N.Y.
A vaccine could boost the US economy, but it might also upend the stock market
Americans have less debt for the first time in six years
Mortgage rates hit another all-time low
Another 1.2 million Americans filed for unemployment last week
Watch some of TikTok's biggest moments
Fastly's stock plummets because its largest customer is TikTok
Why 2020 is the year of the SPACs (And what the heck is a SPAC?)
America's jobs crisis could be about to get even worse
The world could look very different to investors in three months
Bank regulators crack down on Capital One after its massive data breach
Lebanon's economy was already in crisis. Then the blast hit Beirut
Facebook bans ads from pro-Trump PAC
A propaganda battle is playing out in the replies to Trump's tweets
Instagram's algorithm blocked negative coverage of Trump, but not Biden
Refi rates at 2.47% APR (15 yr). Do you qualify?
LEGO is launching braille bricks for students across the US
This odd flying metal cylinder is a prototype for Elon Musk's Mars rocket
A rent-regulated apartment building in the West Village neighborhood on July 29, 2020 in New York City. Since the onset of the Coronavirus crisis, millions of Americans have fallen behind on rent payments, leading many to speculate that an eviction crisis and drastic rise in homelessness is inevitable unless drastic action is taken by state and federal lawmakers.
Manhattan apartment sales plunge while the suburbs boom
MARKETS
AT THE STORE
A man walks with meat products in his hand as he walks past the packaged ground beef and chicken in the meat department of a grocery store, during the coronavirus pandemic in New York, New York, USA, 06 May 2020. New York City remains the epicenter of the coronavirus outbreak in the USA. (Photo by Jason Szenes/EPA-EFE/Shutterstock)
Everything at the grocery store is getting more expensive
This new mac and cheese is made with Cheetos
Kraft says mac and cheese is a breakfast food
The Clorox wipes shortage is expected to last into 2021
The unknown hand sanitizer brands taking over store shelves
GAMING
This photo taken on April 29, 2020 shows Australian high school teacher Dante Gabriele playing Nintendo's Animal Crossing at home in Melbourne during the country's enforced COVID-19 coronavirus lockdown. – The leisurely world of Nintendo's latest release "Animal Crossing: New Horizons" has struck a chord with gamers around the world, many of them yearning for a virtual escape from the onerous restrictions on movement and social activity brought on to contain the infection.
Nintendo profit jumps thanks to the Switch and 'Animal Crossing'
How the PS 5 and Xbox Series X compare
'Death Stranding' arrives on PCs
Microsoft reveals upcoming Xbox Series X games
This could be the next Fortnite
Headlines from right-of-center Fox Business
MARKETS
Nasdaq clears 11,000 as Apple nears $2T market value
The Nasdaq Composite closed above 11,000 for the first time on Thursday, marking its seventh straight day of gains.
Weekly jobless applications fall to lowest level since start of pandemic
RETAIL
Skyrocketing gun sales trigger US ammo shortage
New York AG seeks to dissolve NRA in new lawsuit
ECONOMY
Coronavirus lockdown could cost this major city up to $6.5 billion in losses
SPORTS
Georgia mayor on how Masters Tournament will 'likely' proceed this year
OPINION
Do I really need to have a will? What you should know before it's too late
HOUSE HUNTERS
REAL ESTATE
Popular Instagram account sparks home-buying frenzy among millennials
CHECK IS IN THE MAIL
TAXES
Stimulus check missing $500? IRS to send parents' payments this week
SPARKS FLY
ENERGY
States demand probe into 'failure' of Isaias response; 2M still without power
PAYING THE PRICE
LEGAL
Fed slaps major bank with big fine over breach impacting 100M+ people
MOVING OUT?
MEDIA
Major publisher considering breaking lease at world-famous building
'NOT UNITED'
POLITICS
At least 20 Senate GOPers won't vote for stimulus deal, congressman says
'FREE SPEECH'?
OPINION
Varney: Zuckerberg caved when Facebook censored Trump's campaign
MAJOR SETBACK
PERSONAL FINANCE
60% of young adults say COVID-19 derailed financial independence: Survey
AIRLINE DEPARTURES
MONEY
Delta CEO reveals 'difficult but necessary step' amid mass staff exit
'SUSPICIOUS TIES'
POLITICS
Top exec at major pension fund resigns under pressure over China connection
CHEERS FOR BEERS
LIFESTYLE
Miller Lite goes global with International Beer Day giveaway
NOT SO LIVE NATION
LIFESTYLE
Live Nation reports massive financial loss in second quarter
TRAVEL
Norwegian Cruise Line Holdings reports bigger-than-expected quarterly loss
SPORTS
NFL could lose billions on the ticket market if fans are barred from stadiums
CARS
AAA sounds alarm over this car technology, urges automakers to discontinue
POLITICS
Ex-Trump attorney Michael Cohen eyes post-prison gig — it may surprise you
MARKETS
Nintendo blows away earnings estimates on these video game sales
TRAVEL
United Airlines is latest airline to ban this type of face mask
REAL ESTATE
Big city's housing rebound may hinge on these decisions, experts say
POLITICS
Deutsche Bank reportedly complying with Trump probe as president files suit
POLITICS
Bernie Sanders says he wants to tax billionaires' 'obscene' wealth earned during COVID-19 pandemic
LIFESTYLE
Doordash debuts 'digital convenience stores' in 8 US cities – do you live in one of them?
MARKETS
Four more former Audi managers indicted in diesel case
MEDIA
Robert Downey Jr.'s production company lands streaming deal with tech giant
NEWS
Mayor will cut water, power for homeowners breaking coronavirus lockdown rules
MARKETS
Papa John's sales hit record as coronavirus fuels pizza binge
MARKETS
Biden's 'green stimulus' would send silver soaring to this price, Bank of America forecasts
HEALTH
Cruise ship sees coronavirus cases rise to 53, officials say
BUSINESS LEADERS
Jeff Bezos sells Amazon shares worth $3 billion
POLITICS
Facebook, Twitter take action on video shared by Trump campaign
MARKETS
Popeyes spices up sales at Burger King parent grappling with coronavirus
HEALTH
Fauci predicts when coronavirus vaccine doses could arrive, denies any White House pressure
MONEY
Mortgage rates drop to 2.8% — a new record low
10 Market Indicator Closing Summaries – Yahoo Finance Closing Tickers on MHProNews…

Featured Focus –
Where Business, Politics and Investing Can Meet
The Apartment List said that in July 32 percent of households were behind on a housing payment. By month's end, about 90 of those had made their payments. But that remaining percentage still would be millions of potential households at risk of eviction.
Given its inheritance affordability, manufactured housing ought to be soaring. UMH Properties report earlier today is an indicator that such should be the case.
https://www.manufacturedhomepronews.com/umh-properties-surprises-ceo-sam-landy-post-covid-19-results-quarterly-financial-insights-nyseumh/
Instead of pursuing policies that would include a robust enforcement of good existing laws that were designed to benefit manufactured homes, the purported cat's paw association for the larger firms that dominate manufactured housing, the Manufactured Housing Institute (MHI), is instead working collaboratively with non-manufactured housing trade associations to push for rental relief payments to property owners, among others.
Why isn't MHI instead pushing to sell those renters a new manufactured home? The purported corruption and/or incompetence is flagrant for clear thinkers.
Against that backdrop is this from CNBC today. Without mentioning manufactured homes, it obliquely  points to numerous possible opportunities for our industry if, IF, the industry's post-production sector were focused on implementation of good laws.
With the brief commentary is this report, followed by related reports.
PUBLISHED THU, AUG 6 2020, updated 5:10 PM
About 59.6% of new and existing homes sold in the second quarter of this year were considered affordable to families earning an adjust median income of $72,900, according to the National Association of Home Builders/Wells Fargo Housing Opportunity Index.
This is down from 61.3% in the first quarter of this year and is the lowest reading in 18 months.
Mortgage rates fell to another record low this week, the eighth record set this year. But home affordability is weakening as the housing shortage, high demand from buyers and rising home prices negate the benefits of lower rates.
Only 59.6% of new and existing homes sold in the second quarter of this year were considered affordable to families earning an adjust median income of $72,900, according to the National Association of Home Builders/Wells Fargo Housing Opportunity Index. That's down from 61.3% in the first quarter of 2020 and is the lowest reading in 18 months. NAHB did make an adjustment to median income estimates to account for the coronavirus pandemic.
The index based its calculations on the national median home price jumping to a record $300,000 from $280,000 and average mortgage rates falling 27 basis points.
The inventory of existing homes for sale at the end of June was down 18.2% annually, according to the National Association of Realtors, leaving just a four-month supply available. Supplies of newly built homes also fell 14.5% annually, according to the U.S. Census.
"The number of homes for sale has reached some of the lowest levels since online platforms began tracking inventory, leading to a frenzied environment of multiple bids, price escalation clauses and inspection waivers," said George Ratiu, a senior economist at realtor.com.
While lower mortgage rates certainly give buyers more spending power, they also support higher home prices, and price gains reaccelerated in June after slowing in May, according to CoreLogic.
"Even with attractive rates and rising demand, banks have continued to tighten lending standards in July, further restricting available credit. At this pace, tighter lending standards and low inventory will squeeze housing activity and we will see a substantial slowdown in sales in the second half of this year," added Ratiu.
Looking locally, the Scranton-Wilkes Barre-Hazleton, Pennsylvania, market was rated the nation's most affordable major housing market, defined as a metro with a population of at least 500,000, in the NAHB index. More than 89% of new and existing homes sold in the second quarter were affordable to families earning that area's median income of $66,600.
San Francisco-Redwood City-South San Francisco, California, was the nation's least affordable major housing market. Just 8.5% of the homes sold there were affordable to families earning the area's median income of $129,200.
Texas Manufactured Housing Association (TMHA), Manufactured Housing Institute (MHI) Affiliate, Provides Latest Shipment, Labor Data for June 2020 – Analysis
Related, Recent, and Read Hot Reports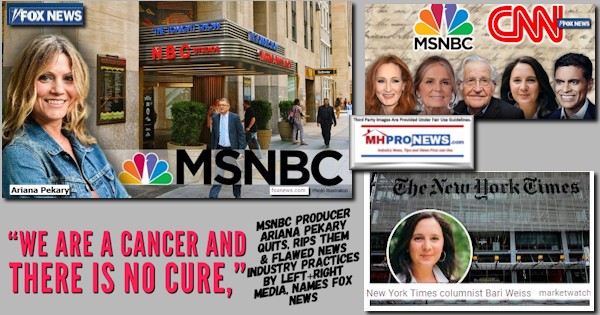 Warren Buffett Declared "Class Warfare," Buffett Says Fellow Billionaires – "We're Winning"
"Madder Than Hell" – Meddling "in Business Deal" – plus Sunday Weekly Headlines Review
Black Lives Matter – the Nonprofit, Black Lives Matter – the Slogan, Black Man Dies – the Costly and Deadly Reality 
Dark Money-Billionaires Buffett, Gates, Soros Funding Black Lives Matter, Antifa – Named by AG Barr in Riots, Looting – Hijacking Peaceful George Floyd Death Racial Justice Protests
Bernie Sanders, President Donald Trump, Black Lives Matter Origins, Corporate Ties; plus Manufactured Housing Investing, Stock Updates
History, Financial Ties-Black Lives Matter, Antifa, Billionaires Warren Buffett, Bill Gates & George Soros–Economic, Political Upheaval Spotlighted by Mary Walter, Tony Kovach on Brian Kilmeade Show
Warren Buffett, George Soros, Jeff Bezos, Strategic Ally Bill Gates Rails Against "Outrageous" Free Speech from Dissenting Views to Gates Foundation, Dr. Fauci
Oxfam Report – "Pandemic Profiteers Exposed" – Small Businesses Slide or Fail as Giants Grow, Everyday People Harmed – 'Usual Suspects' Oxfam Names Include Ties to Bill Gates, Warren Buffett, George Soros
Terror Tactics 1960s-1999 vs 21st Century Terrorist Attacks – Cops, Shops, Workers, Christians, Believers vs Wall Street, Silicon Valley, Marxists, Atheists, Terrorists, Leftist Billionaires – Sunday Weekly Headline Review
Grapes of Wrath – Massive Foreclosure, Evictions Wave Looms, Threatens Housing, Usual Suspects-Gates, Buffett, Soros Lurk in Rigged System – Aspen Institute, COVID19 Eviction Project Plot
'Stop Trump!' Group Supported by Billionaires Soros, Buffett, Gates Vows to Defeat President Trump in 2020
The Party is Over, So What's Next? Corruption and Evil Boils Down to This. Plus, Sunday Weekly Headlines Review
Manufactured Housing Industry Investments Connected Closing Equities Tickers
Some of these firms invest in manufactured housing, or are otherwise connected, but may do other forms of investing or business activities too.
NOTE: The chart below includes the Canadian stock, ECN, which purchased Triad Financial Services, a manufactured home industry lender
NOTE: Drew changed its name and trading symbol at the end of 2016 to Lippert (LCII).
Summer 2020…
Berkshire Hathaway is the parent company to Clayton Homes, 21st Mortgage, Vanderbilt Mortgage and other factory built housing industry suppliers.
· LCI Industries, Patrick, UFPI, and LP each are suppliers to the manufactured housing industry, among others.
· AMG, CG, and TAVFX have investments in manufactured housing related businesses. For insights from third-parties and clients about our publisher, click here.
Enjoy these 'blast from the past' comments.
MHProNews. MHProNews – previously a.k.a. MHMSM.com – has celebrated our tenth anniversary and is in year 11 of publishing.
Learn more about our evolutionary journey as the industry's leading trade media, at the report linked below.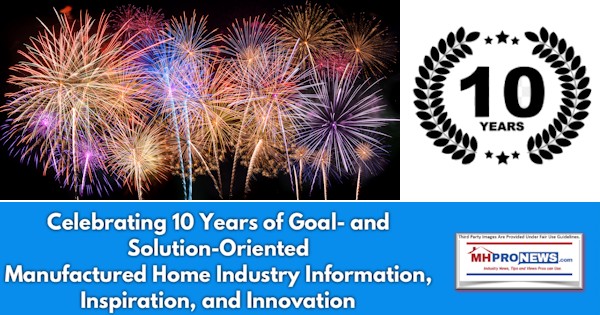 · For expert manufactured housing business development or other professional services, click here.
· To sign up in seconds for our industry leading emailed headline news updates, click here.

Disclosure. MHProNews holds no positions in the stocks in this report.
2019 Year-End Totals Reveals Decline in New HUD Code Manufactured Home Production, Shipments vs. 2018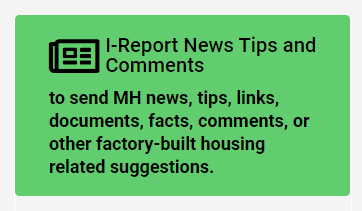 That's a wrap on this installment of "News Through the Lens of Manufactured Homes and Factory-Built Housing" © where "We Provide, You Decide." © (Affordable housing, manufactured homes, stock, investing, data, metrics, reports, fact-checks, analysis, and commentary. Third-party images or content are provided under fair use guidelines for media.) (See Related Reports, further below. Text/image boxes often are hot-linked to other reports that can be access by clicking on them.)
By L.A. "Tony" Kovach – for MHLivingNews.com.
Tony earned a journalism scholarship and earned numerous awards in history and in manufactured housing. For example, he earned the prestigious Lottinville Award in history from the University of Oklahoma, where he studied history and business management. He's a managing member and co-founder of LifeStyle Factory Homes, LLC, the parent company to MHProNews, and MHLivingNews.com. This article reflects the LLC's and/or the writer's position, and may or may not reflect the views of sponsors or supporters.