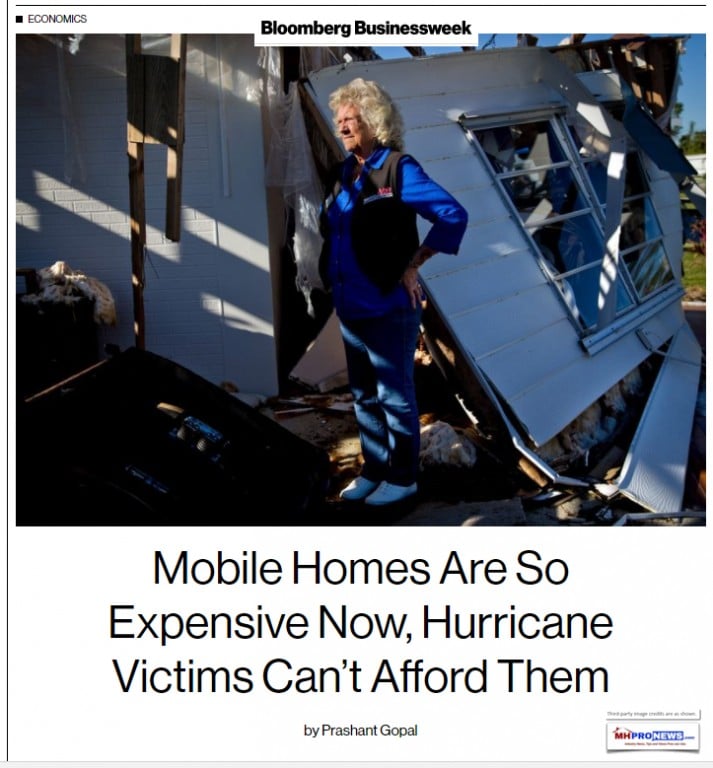 A story on Bloomberg, a left-of-center business publication, recently drew a number of emailed tips and comments to the Daily Business News, as a heads up for possible coverage.
Such emailed tips from readers are welcomed.  They often lead to one or more articles/fact checks about a given issue that impacts manufactured housing (MH) being reported.
More to the point, this kind of reader tips often lead to a look at how fairly, or not, the mainstream media is covering the MH Industry.  Of course, readers tips also lead to other, unique stories too.
The Bloomberg article falls into a mixed bag category, of problematic, incorrect, and accurate but misleading statements.
While housing becomes more and more expensive across the United States, there's a simple solution. For those who either want to be frugal and still get great quality or those who have limited funds, but desire to be a homeowner – the answer, suggests and HousingWire – could be modern manufactured homes.
This from a media outlet that just last year spotlighted manufactured homes as part of the solution for the affordable housing crisis.
The REAL Truth, vs. Fake News, About Modern Manufactured Homes

About Bloomberg's Report…"Where is MHI on this?" 
As one industry reader asked, "Where is MHI in responding to this?" which came with the link below, and the question to the Daily Business News.
https://www.bloomberg.com/news/features/2017-11-21/mobile-homes-are-so-expensive-now-hurricane-victims-can-t-afford-them
Good question. Doesn't the fact that the question was posed to MHProNews instead of to MHI directly speak volumes in and of itself?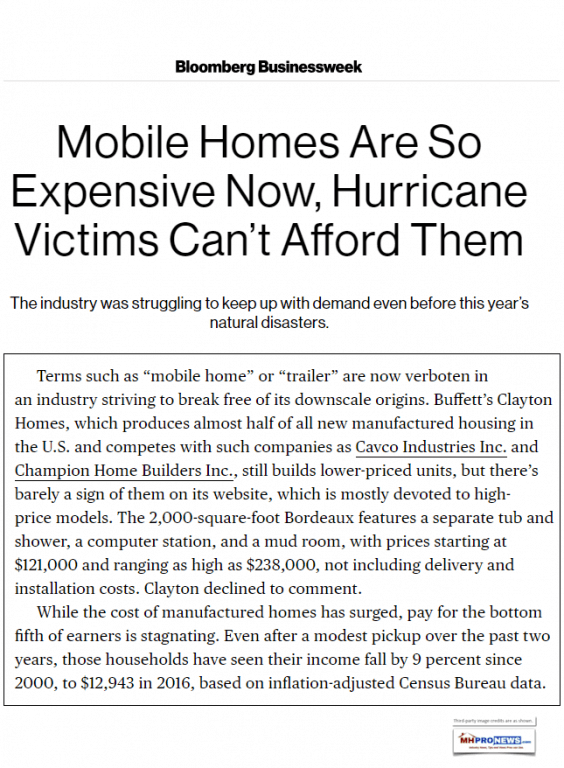 Darren Krolewski told MHProNews earlier this year that he was looking forward to MHI becoming more engaged on such problematic media coverage.
Frank Rolfe Blasts MHI for Poor Media Engagement, Industry Reactions
But with nearly a year that has since gone by, where's that promised MHI response to this and so many hundreds of other problematic news items?
MHI's Alternative Approach…
Forget what people say, watch what people do is the bottom-line tip offered by MHI award winner, Marty Lavin.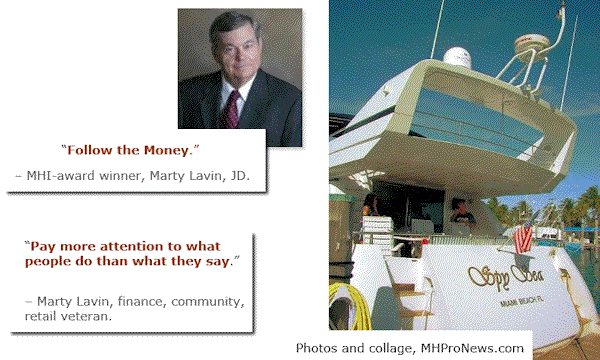 Instead of responding to, fact-checking and thus debunking errant news coverage, MHI has focused on co-sponsoring videos that only mention four MHI members.
MHI has been critiqued by industry members about their advertorials too.
Manufactured Housing Latest Shipment Data, Trends, Compared to Conventional Housing Growth
Meanwhile, 18 states are flat, growing modestly or in decline on their new manufactured housing shipments.  As MHProNews has uniquely spotlighted, if manufactured homes going into land-lease communities as rental units are adjusted for, news HUD Code homes being built for sale are roughly the same – per MHI's own data – as when the industry hit bottom in 2009.
While Manufactured Housing Overall Rises, Some Slip Sliding Away
With such issues dogging the industry, the MH Industry's self-anointed national umbrella, post-production association – MHI – has allegedly postured image building, but in fact has focused on issues that benefit only a few hand-picked insiders.
Clayton,
Vanderbilt Mortgage and Finance,
21st Mortgage Corp,
MHVillage, and
Suzanne Felber's operation,
are among those favored specifically on MHI's website – often, as some other members have noted privately – to the disadvantaged of some or most other dues paying MHI members.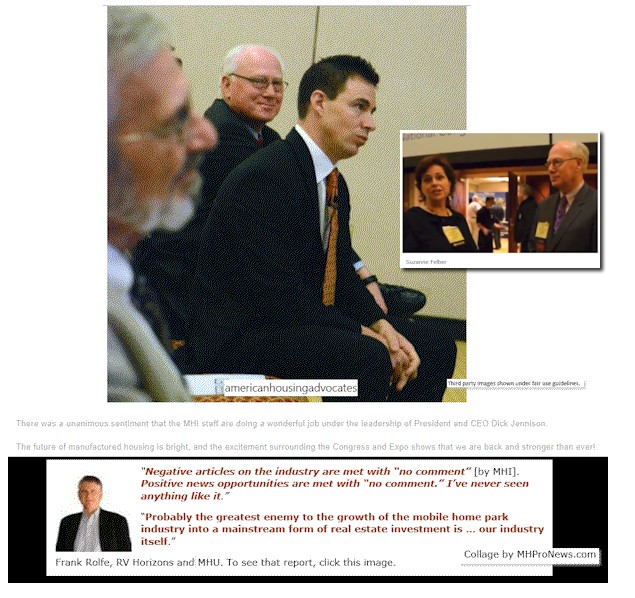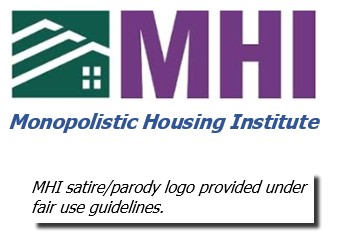 Department of Justice, Anti-Trust, and Manufactured Housing Institute (MHI)
Monopolistic Practices, Anyone? 
Frank Rolfe and Marty Lavin have pointed to the need to address such issues as the problematic Bloomberg report linked above, as have others inside or out of the association.
Marty Lavin Lashes the Manufactured Housing Institute's (MHI) Latest Initiative
That Bloomberg report noted above was spotlighted by the wildly popular Drudge Report.  Which means it will doubtlessly enhance an impression that manufactured homes aren't affordable, when they are obviously far more affordable than other forms of housing are.
Roughly one out of eight Americans annually are shopping for a new place to call home. That means that right now, you and hundreds of thousands of others are researching on line. Some are just curious. Tens of thousands from coast-to-coast are looking today for answers to their housing questions.
MHARR has dug deeper on several issues that impact retailers and communities, even though it isn't the focus for that independent producers' association.
MHARR has also at times joined MHLivingNews and MHProNews in responding to media and researcher-related issues.  By contrast, MHI – which was invited to engage – declined to do so.
Before MHI Dues are Renewed…
For about 2 years, MHProNews has increasingly spotlighted problematic areas of MHI's policies for actual actions.
Study Recommending New Manufactured Housing Association for Independent Retailers, Communities, Lenders, Others Released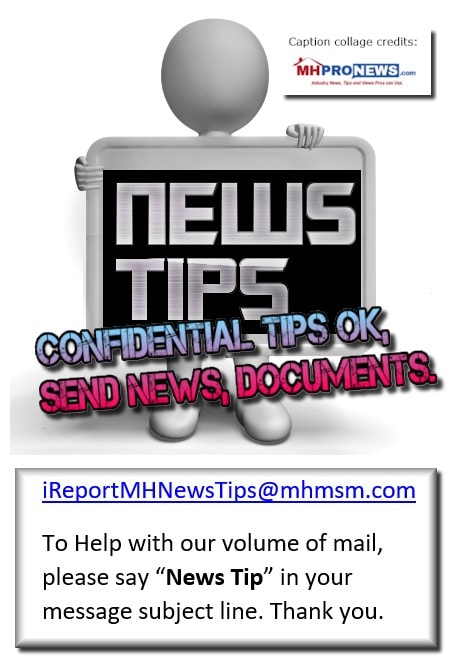 Bob Crawford commented to

MHProNews 

that the industry needs a new, post-production association, saying:

"

The need for this type of organization was called for in 2009! The benefits could be SO GOOD for the industry, especially the independents and smaller retail stores who are running tight budgets

!"

Bloomberg's report is high-profile, but it is just a symptom of the problem.

When will MHI, which has the budget for it, begin to address each and every one of the negative news stories that are published every week about the industry?

Before dues are renewed to MHI, that's a question that hundreds of independent companies need to carefully consider.  This could be an ideal time to forge a new post-production industry association. "We Provide, You Decide." © ##  ## (News, tips, and commentary.)

(Image credits are as shown above, and when provided by third parties, are shared under fair use guidelines.)

Submitted by Soheyla Kovach to the Daily Business News for MHProNews.com.