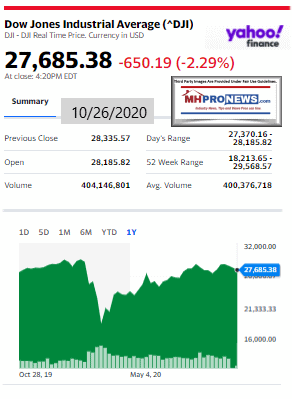 Bing spotlighted a report this morning from left-of-center Bloomberg that said millions see dubious items that pass for news, but believe it.
That sobering reality brings us to today's headline topic.
"The People's Cube (TPC) was launched in 2005 by Oleg Atbashian, a Soviet immigrant to the United States."
That's per Everybody's Wiki, which also says that "Atbashian was raised in the Cherkasy, Ukrainian SSR (see Ukraine), which at the time was part of the Soviet Union. He worked making propaganda posters for the Communist Party in Siberia.
That same source says "Its [TPC] members often write in a style parodying Communists, Marxists, or the former Soviet Union, pretending to be "commissars of the party…"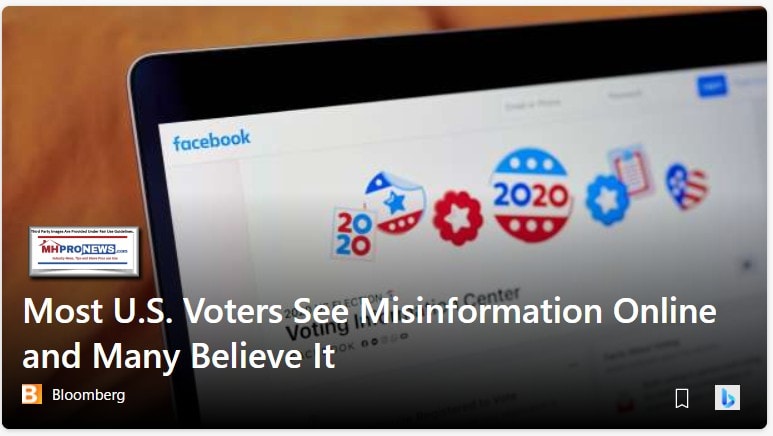 Rephrased, Oleg Atbashian has lived through what communism and socialism are actually like. Thus, he and his colleagues began to parody leftist notions to hopefully help more people see what the truth was vs. the fiction being peddled or sugar coated by others.
The People's Cube (TPC) was launched years before the term "fake news" became popular. A historic example of one of TPC's parodies in response to the Boston Globe is below.
For those who never knew or may have forgotten, the left-of-center Boston Globe ran the following headline in 2016, while the Republican presidential nomination was still hanging in the balance. Just reporting the news – as news – wasn't enough. Merely doing an editorial that may have started on page one wasn't enough. Instead, the Boston Globe ran a controversial full page that was made up of literally imaginary 'reports' that painted a dark picture of what a Trump Presidency would look like. A crashing stock market and mass deportations were among those topics.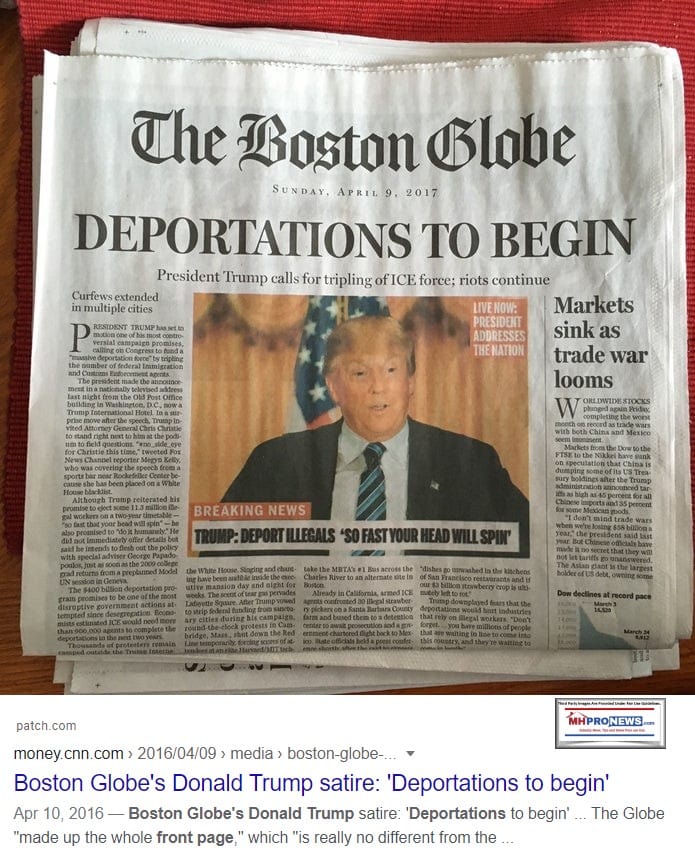 TPC's response to the Globe's fake headline above looked like this.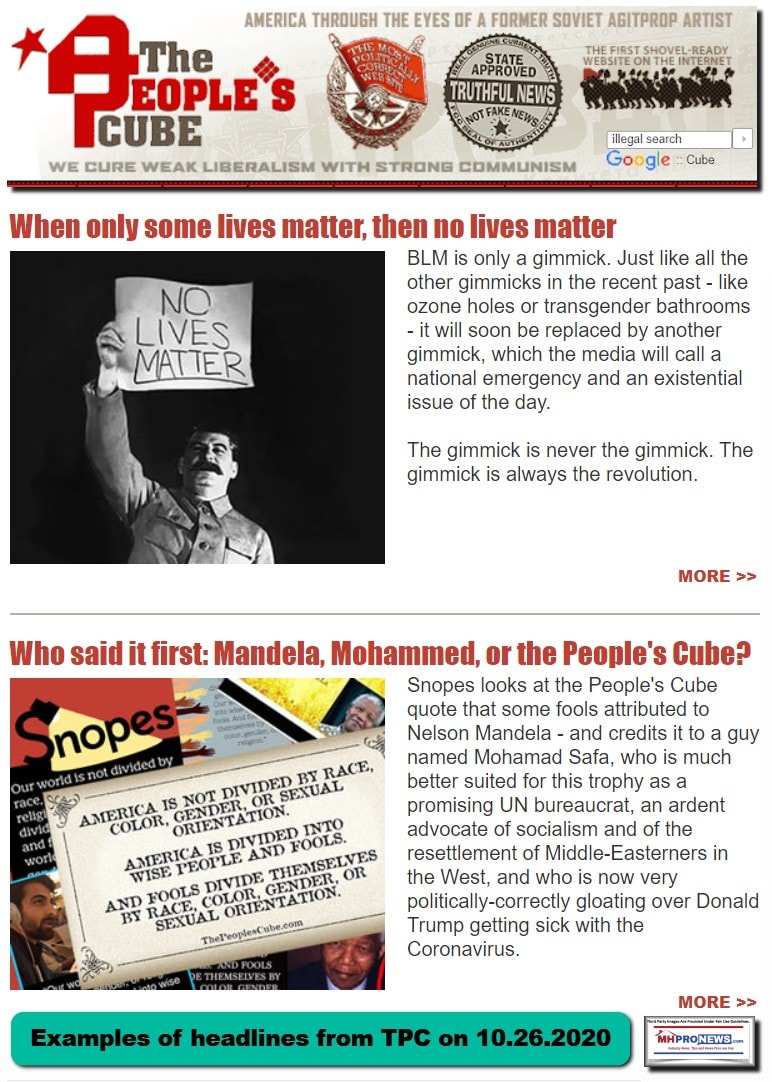 Researchers and experts in media such as Chrysalis Wright or Sharyl Attkisson correctly say that not all news is fake news. But that reality may not make matters easier for those who don't follow the news carefully. For instance, a year ago, the modestly left-of-center Reuters reported that even after Russian collusion had been debunked.
"Americans did feel slightly more positive about Trump after learning the findings of the 22-month investigation into Russian meddling in the election, the national opinion poll released on Tuesday showed. 
But U.S. Attorney General William Barr's four-page summary of Mueller's investigation did little to change public opinion about the president's alleged ties to Russia or quench the public's appetite to learn more.
According to Barr's summary released on Sunday, Mueller found no evidence that the Trump campaign conspired with Russia in the 2016 election, but did not exonerate the president on the question of obstructing the investigation." So reported Reuters.
About a year and a half later, the polling data is much the same. Meaning, millions – per surveys – still believe that Trump-Russia collusion occurred, even though some 40+ million dollars' worth of federal investigations found no evidence of it. Those who were charged had were not charged with an offense related to the investigation.
How is that possible? Because a falsehood or lie – once it is believed – is often hard to dislodge.
Because millions only watch or read progressive news sources – which MHProNews reads and references every business day too – but fails to get balance by reading "conservative" or right-leaning news sources, the bias is only re-enforced.
Millions have little or no clue that there have been four peace accords announced or already signed by the Trump Administration and various Middle Eastern or other long feuding factions.
Millions don't know more about the Biden family corruption scandals, which progressive journalist Glen Greenwald ripped his fellow journalists for not covering at all or doing so poorly.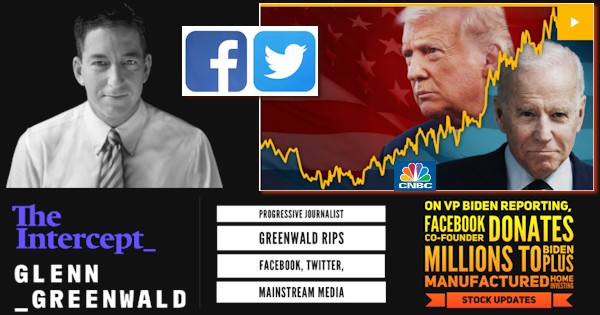 What makes this election a toss-up aren't the normal things that most believe decide an election. Rather, this is a contest of disinformation vs. reality that is feeing into years of disinformation that a sizable segment of the population has come to believe. Let's note that this isn't only an American phenomenon, it happens in other nations too.
Ponder for a moment that Senator Kamala Harris (CA-D) was polling so poorly – among Democrats – that she dropped out of the hunt for her party's presidential nomination before the first caucus and primary. Months later, Harris is the one selected as Joe Biden's running mate?
Or recall that if Senator Elizabeth Warren (MA-D) had dropped out before the South Carolina primaries, those votes would likely have gone to Senator Bernie Sanders (VT – self-professed "Democratic Socialist"). Sanders was leading Biden comfortably before the SC primary voting. Would Biden be their party's nominee save for the timing of Warren's withdrawal from the contest?
Trevor Loudon's "The Enemies Within" video documentary and his other related research places Biden into a far more leftist camp with socialist-minded supporters than most people realize.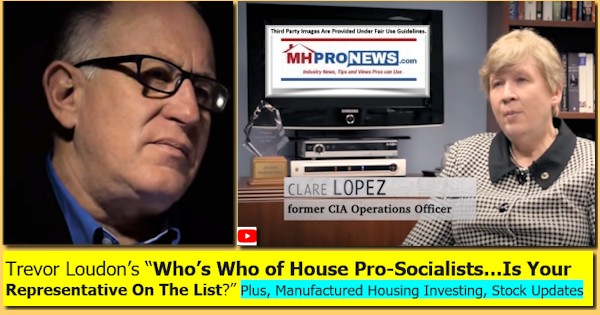 The full documentary video was produced in 2016, but is still relevant today.
The Capital Research Center has pulled together the ties that link several of the leftist billionaires, Arabella Advisors, and their favored causes and candidates.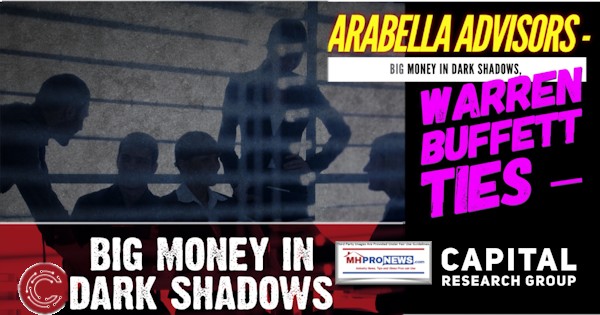 Before the New York Post story that documented ties between VP Biden, Hunter Biden, and various purported international "pay to play" schemes, Peter Schweitzer reported on related concerns weeks, months, or years before.
Rephrased, the evidence exists to undermine the validity of the Biden-Harris ticket. That's not to say that the Trump-Pence ticket is perfect, but it is to say that in light of the actual – vs. fake – history, there is no comparison between the performance of Biden after decades in office now making fresh promises when the old ones were not fulfilled or went awry.
The only way in modern America, as well as in other countries where at least two sides to a story is being reported, to get near the truth on a important issue is to sample news from both sides of the political spectrum. For those too busy to do so, in manufactured housing, there is MHProNews which sources across the left-right divide day by day, lays out the evidence, and often provides evidence based analysis and commentary that are all clearly labeled as such.
Quotes That Shed Light – American Social, Industry, National Issues…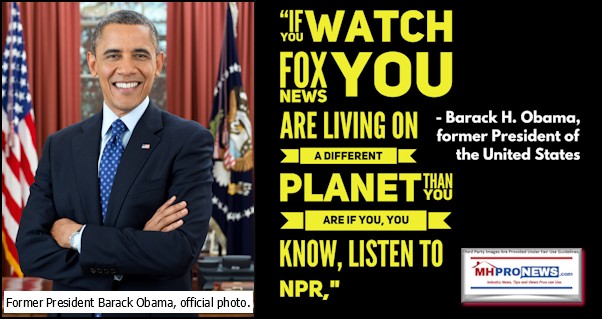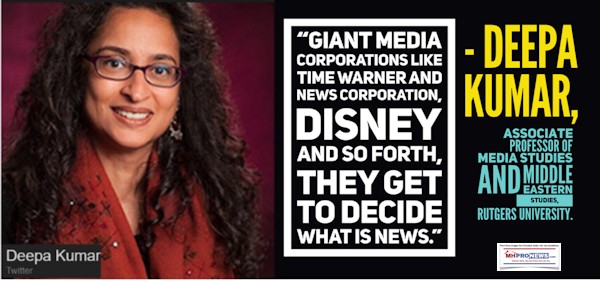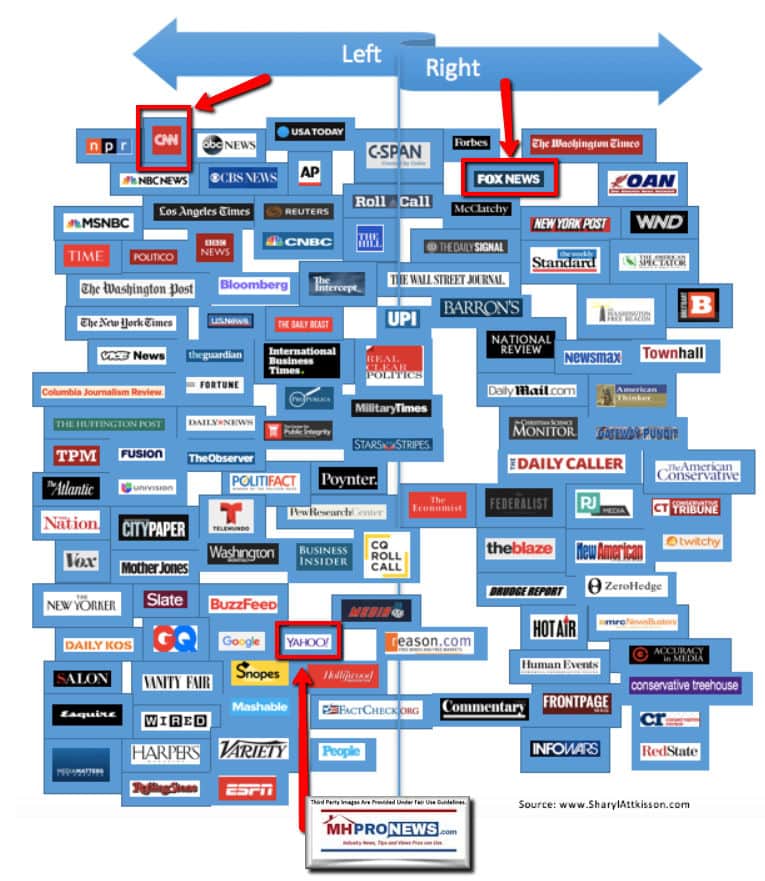 Headlines from left-of-center CNN Business
Bing spotlighted a report this morning from left-of-center Bloomberg that said millions see dubious items that pass for news, but believe it.
Losing the China trade war
US President Donald Trump addresses supoorters during a Make America Great Again rally as he campaigns at Erie International Airport in Erie, Pennsylvania, October 20, 2020.
Trump promised to fix what he calls an unfair relationship between the world's two largest economies. He failed
Jack Ma's Ant Group raises $34 billion in world's biggest stock market listing
Here's how to spot misinformation online
Election night results might look different this year
Conservative New Hampshire paper backs Biden — its first Democratic endorsement in 100 years
Meet the woman who could lead the Treasury in a Biden administration
Toy companies are cutting back on plastic to reduce waste
The iPhone 12's ceramic shield screen is tough — but you can still break it
American plans 737 Max tours and Q&A sessions to convince passengers to fly it again
Delta has banned 460 anti-maskers
Burger King is offering a free Whopper if you visit a rival's 'scary' shuttered restaurant
Fox News management says there are a 'few positive Covid-19 cases' at the company
NEW YORK, NEW YORK – OCTOBER 02: People walk by the New York Stock Exchange (NYSE) in lower Manhattan on October 02, 2020 in New York City. Stocks and markets around the world have fallen in morning trading as investors digest the overnight news that President Donald Trump has Covid-19.
Stocks post steep losses on surging Covid-19 cases and a lack of a stimulus deal
An employee hands a customer order at the drive-thru of a McDonald's Corp. restaurant in Peru, Illinois, U.S., on Wednesday, March 27, 2019. McDonald's, in its largest acquisition in 20 years, is buying a decision-logic technology company to better personalize menus in its digital push.
McDonald's social media person cries out for help and other brands give a warm embrace
President Donald Trump speaks during a campaign rally at Robeson County Fairgrounds, Saturday, Oct. 24, 2020, in Lumberton, N.C.
Why Trump's latest conspiracy theory can't stick
Headlines from right-of-center Fox Business
MARKETS
A 'massive red-wave' may be good for the stocks
The firm also sees gridlock as a "net positive" and a Democratic sweep as "mostly neutral."
MARKETS
Oil and gas industry warns Biden's energy plan sacrifices US jobs, security
CORONAVIRUS
This COVID-19 vaccine shows promising response in older adults
ECONOMY
Without stimulus, economic recovery may mirror 2008 crisis aftermath: Fed
OPINION
Bartiromo, Freeman: Voters need to think about cost of not having Trump in charge
MARKET BLUES
MARKETS
Dow drops 650 points as S&P 500, Nasdaq post worst day since September
FURNITURE FAUX PAS
LIFESTYLE
Ikea's 2021 catalog delayed as company removes potentially offensive image
CHEESE PLEASE
LIFESTYLE
Taco Bell brings back cheddar chalupa, introduces vegetarian version
REALITY REALTY
REAL ESTATE
Kate Gosselin selling $1.3 million mansion amid alleged financial woes
A LITTLE MORE TIME
MONEY
IRS extends deadline for Americans to register for full stimulus money
'ABSOLUTE GUARANTEE'
POLITICS
Biden makes a promise about middle class taxes
SECURITY INTERESTS
SPOTLIGHT ON DEFENSE
China to impose sanctions on Boeing, Lockheed Martin
RECORD-BREAKER
TECH
World's largest fintech company plans biggest IPO ever
FINGER-LICKIN' FIREWOOD
WALMART
Walmart just landed exclusive rights to this extremely popular item
LIFESTYLE
Taylor Swift's 'Folklore' album is first million-selling project of 2020 in U.S.
LIFESTYLE
Harry Styles investing in new concert venue in Manchester
LIFESTYLE
Liam Neeson's 'Honest Thief' tops US box office with low numbers due to the coronavirus pandemic
PRODUCT RECALLS
Trader Joe's recalls product over potentially dangerous allergens
POLITICS
Third-party candidates in uphill battle for recognition, votes look to sow seeds for future
AMERICA WORKS TOGETHER
USDA authorizes $500 million in latest food box program
TECH
Microsoft quietly prepares to avoid spotlight under Biden
WEATHER
Offshore oil workers flee as Zeta heads toward Gulf of Mexico rigs
SOCCER
US soccer star Alex Morgan tackles senior pet adoption
AMERICA WORKS TOGETHER
Ford family member donating 'sold out' 2021 Bronco to St. Jude's charity auction
NFL
Indianapolis Colts become Caesars Entertainment's first NFL betting partner
RETAIL
See how these retailers stack up in how much they pay employees
NEWS
Blackstone Group to buy Simply Self Storage in deal worth $1.2B: WSJ
ECONOMY
Iowa whiskey distilled to help suffering restaurant community amid coronavirus
SPACE BUSINESS
NASA completes crucial step toward getting Americans back on the moon
GOOGLE
Google removes three popular kids' apps over data collection violations
AMERICA WORKS TOGETHER
NASA teams up with Tupperware to grow vegetables in space
HOTELS
This classic video game-themed hotel is coming to Las Vegas, Phoenix
MCDONALD'S
McDonalds seeks to dismiss lawsuit filed by 52 black former franchisees
MONEY
Here's how refinancing your student loan can 'increase your cash flow'
Market Indicator Closing Summaries – Yahoo Finance Closing Tickers on MHProNews…
Featured Focus –
Where Business, Politics and Investing Can Meet
It is sad, but at times true, that there are times that there is more clarity on American politics from overseas news sources.
With that brief tee up, is this from Australian Sky News.
"A special senate investigation has detailed how the son of presidential hopeful Joe Biden may have used his father's position in the White House to amass wealth and power.
The Senate Committee on Homeland Security and Governmental Affairs published the report titled 'Hunter Biden, Burisma, and Corruption: The Impact on US Government Policy and Related Concerns'.
Sky News Australia breaks down this 87-page document which examines possible conflicts of interest in foreign business while Joe Biden was vice president in Barack Obama's administration.
The report found that the Obama administration knew Hunter Biden's presence on the board of the corrupt Ukrainian energy company Burisma was "problematic" and "interfered" in the "execution of policy" with Ukraine.
The allegations are extraordinary – so much so that social media giants Facebook and Twitter sought to censor the story to stop it reaching voters in a manner Republicans have labelled brazen "election interference".
Rephrased, the premise of the Biden candidacy, decency, honesty, racial fairness are arguably an illusion. The report linked below uses sources across the left-right spectrum, as MHProNews routinely provides.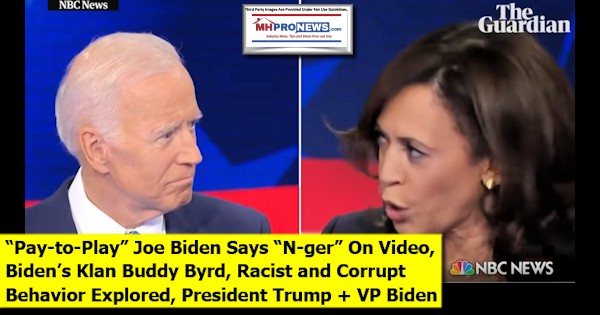 See the related reports to get a deeper picture.
https://www.google.com/amp/s/amp.theledger.com/amp/3733340001
Related, Recent, and Read Hot Reports
Dr. Li-Meng Yan, Freddie Gray, George Floyd Revelations – "Colossal" Impacts of "The Big Lie" – Crimson Contagion, Event 201, BLM, Communist China
"The Creepy Line"- DOJ Files Antitrust Lawsuit vs Google, Will Berkshire Hathaway, Other FAANGBM Brands Follow? What Warren Buffett, Bill Gates, Moat-Builders, Observers Said
'Look at Message, Not Messenger,' HUD Sec Carson says "We Want People…to Have Choice." Biden Bombshell on CBS, plus Manufactured Home Investing, Stock Updates
"Witch's Brew" of Predatory Practices – Longtime MHI Member/Attorney Marty Lavin Rips Manufactured Housing Institute, Exposes Duty to Serve Financing Stonewall
AEI's Edward Pinto, Fortune – Housing Flips Recession Script, But Trouble Looms Just Ahead – Manufactured Housing Insights
"Let This Moment Radicalize You," FBI Raids Manufactured Home to Foil Radical Plot, Gov Whitmer Blames President Trump
"More Punitive Regulatory" Regime Looms Warns New Manufactured Housing Industry Insider
Dark Money-Billionaires Buffett, Gates, Soros Funding Black Lives Matter, Antifa – Named by AG Barr in Riots, Looting – Hijacking Peaceful George Floyd Death Racial Justice Protests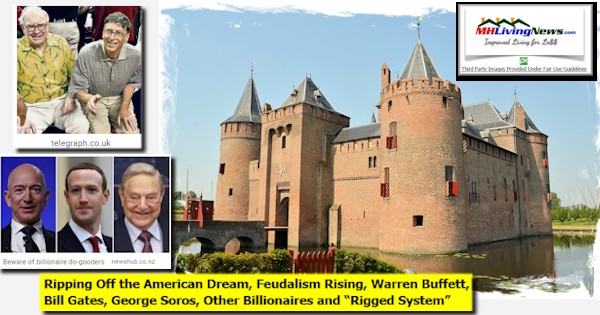 Manufactured Housing Industry Investments Connected Closing Equities Tickers
Some of these firms invest in manufactured housing, or are otherwise connected, but may do other forms of investing or business activities too.
NOTE: The chart below includes the Canadian stock, ECN, which purchased Triad Financial Services, a manufactured home industry lender
NOTE: Drew changed its name and trading symbol at the end of 2016 to Lippert (LCII).
Following Change, Manufactured Housing Institute Board of Directors and MHI Executive Committee Examined
Fall 2020…
Berkshire Hathaway is the parent company to Clayton Homes, 21st Mortgage, Vanderbilt Mortgage and other factory built housing industry suppliers.
· LCI Industries, Patrick, UFPI, and LP each are suppliers to the manufactured housing industry, among others.
· AMG, CG, and TAVFX have investments in manufactured housing related businesses. For insights from third-parties and clients about our publisher, click here.
Enjoy these 'blast from the past' comments.
MHProNews. MHProNews – previously a.k.a. MHMSM.com – has celebrated our 11th year of publishing, and is starting our 12the year of serving the industry as the runaway most-read trade media.
Sample Kudos over the years…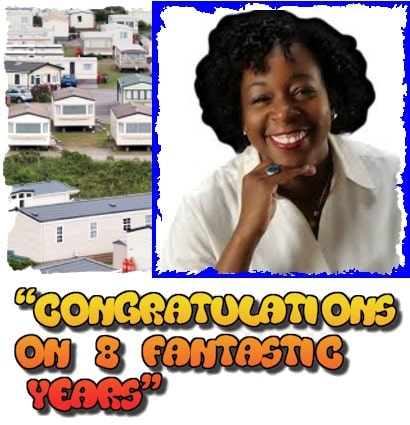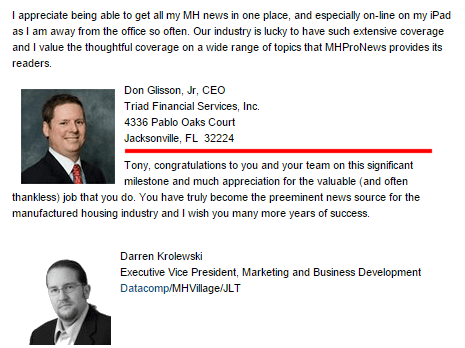 Learn more about our evolutionary journey as the industry's leading trade media, at the report linked below.
Correcting the Manufactured Housing Industry Record – Looking Back, Looking Ahead – Plus Manufactured Home Investing, Stock Updates
· For expert manufactured housing business development or other professional services, click here.
· To sign up in seconds for our industry leading emailed headline news updates, click here.

Disclosure. MHProNews holds no positions in the stocks in this report.
Evidence-Based State of the Manufactured Housing Industry, Fall 2020 Report – plus, Sunday Weekly Manufactured Home Headlines Review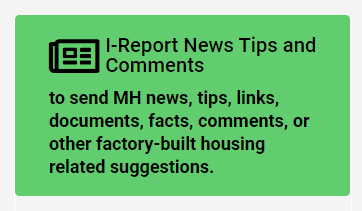 That's a wrap on this installment of "News Through the Lens of Manufactured Homes and Factory-Built Housing" © where "We Provide, You Decide." © (Affordable housing, manufactured homes, stock, investing, data, metrics, reports, fact-checks, analysis, and commentary. Third-party images or content are provided under fair use guidelines for media.) (See Related Reports, further below. Text/image boxes often are hot-linked to other reports that can be access by clicking on them.)
By L.A. "Tony" Kovach – for MHLivingNews.com.
Tony earned a journalism scholarship and earned numerous awards in history and in manufactured housing. For example, he earned the prestigious Lottinville Award in history from the University of Oklahoma, where he studied history and business management. He's a managing member and co-founder of LifeStyle Factory Homes, LLC, the parent company to MHProNews, and MHLivingNews.com. This article reflects the LLC's and/or the writer's position, and may or may not reflect the views of sponsors or supporters.