There is significant evidence of the monopolization of America. Perhaps the best-known examples are the tech giants, many of which have come under fire from both sides of the left-right political divides here in the U.S. The New York Times reported on Mar 20, 2019 "European authorities on Wednesday fined Google 1.5 billion euros," equal at that time to some $1.7 billion U.S. dollars, for antitrust activity.
As CNN pointed out, that was "the third in a series of billion-dollar penalties" for Google.
As MHProNews reported, a co-founder of Facebook, along with other former executives, have called for the breakup of Facebook. That report can be accessed below from the hot-linked text-image box.
Facebook CEO Sheryl Sandberg Discusses Antitrust Breaking Up, What Kevin Clayton, Joe Stegmayer, MHI Can Learn, plus Manufactured Home Market Updates
MHProNews has thus far been alone in industry trade media to report that Amazon and Berkshire Hathaway now have roughly a billion dollars in common interests. Given that Amazon has moved into prefab housing, and Kevin Clayton led Clayton homes is likewise into conventional, prefab, and manufactured housing, it ought to be considered as a rumbling of a potential earthquake in manufactured housing.
Amazon-Berkshire Announcement – Emerging Factory-Building Elephant in the Room?
The list that follows includes some of the top billionaires in the world. There have been times that #3 Warren Buffett, Chairman of Berkshire Hathaway, parent company to Clayton Homes and other manufactured housing brands, has reportedly been rivaled briefly by #4, Bernard Arnault, a Frenchman.
When one grasps the concept of interlocking directorates, and then how nonprofits can be weaponized to expand that reach of these giants even further, the threat to independents in all segments of society – including manufactured home independents – grows.
It is with this backdrop, that Jeff Desjardins Visual Capitalist (VC) infographic comes into focus.
Here is how VC says the tech titans are earning their billions.
How the Tech Giants Make Their Billions
At a glance, it may seem like the world's biggest technology companies have a lot in common.
But a closer look, says VC, suggests that there are two broad categories between these firms. You are the customer, and you are the product. Here is how they put it.
You are the Customer
In the broadest sense, three of the tech giants make money in the same way: you pay them money, and they give you a product or service.
Apple (Revenue in 2018: $265.6 billion)
Apple generates a staggering 62.8% of its revenue from the iPhone
The iPad and Mac are good for 7.1% and 9.6% of revenues, respectively
All other products and services – including Apple TV, Apple Watch, Beats products, Apple Pay, AppleCare, etc. – combine to just 20.6% of revenues
Amazon (Revenue in 2018: $232.9 billion)
Amazon gets the most from its online stores (52.8%) as well as third-party seller services (18.4%)
Amazon's fastest-growing segment is offline sales in physical stores
Offline sales generate $17.2 billion in current revenue, growing 197% year-over-year
Amazon Web Services (AWS) is well-known for being Amazon's most profitable segment, and it counts for 11.0% of revenue
Amazon's "Other" segment is also rising fast – it mainly includes ad sales
Microsoft (Revenue in 2018: $110.4 billion)
Microsoft has the most diversified revenue of any of the tech giants
This is part of the reason it currently has the largest market capitalization ($901 billion) of the Big Five
Microsoft has eight different segments that generate ~5% or more of revenue
The biggest three are "Office products and cloud services" (25.7%), "Server products and cloud services" (23.7%), and Windows (17.7%)
The remaining tech giants charge you nothing as a consumer, so how are they worth so much?
You are the Product
Both Alphabet and Facebook also generate billions of dollars of revenue, but they make this money from advertising. Their platforms allow advertisers to target you at scale with incredible precision, which is why they dominate the online ad industry.
Here's how their revenues break down:
Alphabet (Revenue in 2018: $136.8 billion)
Despite having a wider umbrella name, ad revenue (via Google, YouTube, Google Maps, Google Ads, etc.) still drives 85% of revenue for the company
Other Google products and services, like Google Play or the Google Pixel phone, help to generate 14.5% of total revenue
Other Bets count to 0.4% of revenue – these are Alphabet's moonshot attempts to find the "next Google" for its shareholders
Facebook (Revenue in 2018: $55.8 billion)
Facebook generates almost all revenue (98.5%) from ads
Meanwhile, 1.5% comes from payments and other fees
Despite Facebook being a free service for users, the company generated more revenue per user than Netflix, which charges for its service
In 2018 Q4, for example, Facebook made $35 per user. Netflix made $30.
So while the tech giants may have many similarities, how they generate their billions can vary considerably. Which is why MHProNews for some years has been spotlighting those professionals who are raising the warning about monopoly in general, often who specific several tech giants.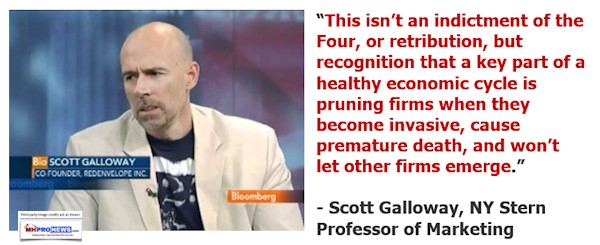 Some are marketing products to you, while others are marketing you as the product. Odds are excellent that you are engaged using products or services from multiple – if not all – of these giant firms.
The solution? Understand the pattern, and fight back legally and ethically with whit and wisdom.
That's tonight's look at "News through the lens of manufactured homes, and factory-built housing" © where "We Provide, You Decide." © ## (News, analysis, and commentary.)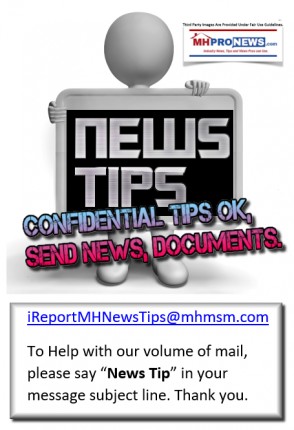 Your link to industry praise for our coverage, is found here.
For the examples of our kudos linked above…plus well over 1,000 positive, public comments, we say – "Thank You for your vote of confidence."
"We Provide, You Decide." © ## (News, analysis and commentary.)
(Image credits and information are as shown above, and when provided by third parties, are shared under fair use guidelines.)
Submitted by Soheyla Kovach to the Daily Business News for MHProNews.com.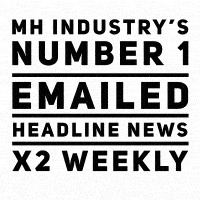 2) To pro-vide a News Tips and/or Commentary, click the link to the left. Please note if comments are on-or-off the record, thank you.
3) Marketing, Web, Video, Consulting, Recruiting and Training Re-sources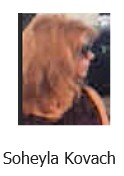 Submitted by Soheyla Kovach to the Daily Business News for MHProNews.com. Soheyla is a managing member of LifeStyle Factory Homes, LLC, the parent company to MHProNews, and MHLivingNews.com.
Related Reports

:
You can

click on the image/text boxes

to learn more about that topic.
Jujitsu – Last Week Tonight John Oliver "Mobile Homes" Video Fact-Check Revelations
"When Rules Don't Apply" Docudrama Video, How Workers, Others Get Ripped Off By Giants Breaking Laws – Successful Case Spotlighted
Manufactured Housing – White Hats, Black Hats, Investing, Consumers, MH Independents