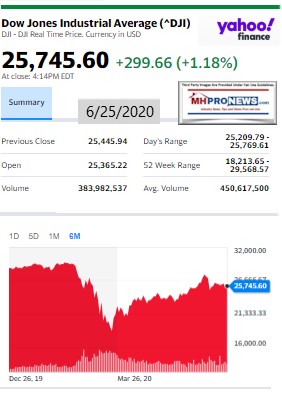 The quote in the featured image for this report is from Nick Tomboulides. "Tomboulides serves as Executive Director of U.S. Term Limits. Under his leadership, USTL launched the Term Limits Convention, a campaign to obtain a congressional term limits amendment via the state-directed convention."
That featured quote was not part of Tomboulides testimony to the U.S. Senate, which is found further below in our featured focus segment this evening.
Whatever someone's views are on term limits, Tomboulides presented fascinating statements in support of the problems, conflicts of interest, and purported corruption that flow – per their organization – from a lack of term limits.
MHProNews is not necessarily promoting their proposed solution for many of the nation's woes. An MHProNews reader brought Tomboulides Senate testimony to this trade publication's attention. The testimony is laced with fascinating comments, whatever someone's views are on the topic.
That noted, MHProNews posed 3 questions to Tomboulides via email for mutual accuracy, which he replied to below. The Q&A takes a devil's advocate stance, reasons to doubt or question their  proposal. To his credit, Tomboulides promptly accepted the challenge and provided the following responses via email earlier today.
As longtime MHProNews readers know, we routinely turn direct quotes bold and brown to make them 'pop,' but the text is as provided to us via email by Tomboulides.
MHProNews Q1: At the core, those who have the money to pay for lobbyists have the money to stand up a long string of candidates.   They can and do at times support people in both major parties, so that whoever wins, they win.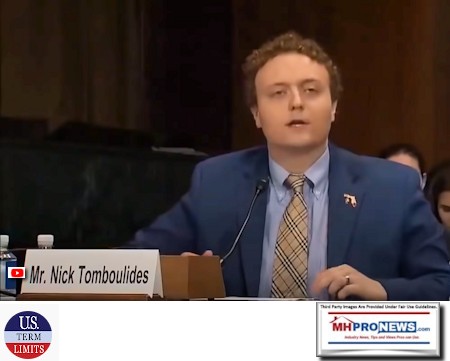 Nick Tomboulides, Executive Director, U.S. Term Limits: "Lobbyists are a problem and term limits would dramatically weaken their influence. In the status quo, the stock and trade of a lobbyist is relationships. Sometimes quite literally. I am reminded of a recent report that the Congressman who chaired the Transportation Committee was dating the top lobbyist for the airline industry. Infamous lobbyist Jack Abramoff has said that lobbyists oppose term limits because "a representative who stays in office for decades, and is a friend, is worth his weight in gold" to a lobbyist.
Term limits sever lobbyists' relationships with members, making the job of peddling influence much harder. This is why, when term limits have been on the ballot in states, cities and counties, lobbyists and their clients exclusively contribute money to oppose term limits. They know it would be a major hit to their bottom line."
MHProNews Q2: A critical part of the solution [to the concerns raised by U.S Term Limits] is antitrust action and strictly enforcing existing laws that would often punish those who manipulate our system to their benefit.
https://www.manufacturedhomepronews.com/applying-democratic-republican-barak-orbachs-monopolization-logic-to-affordable-housing-crisis-impacting-manufactured-home-industry/
Nick Tomboulides, w/U.S. Term Limits: "Antitrust is important as monopolies pose a major threat to our economy. We do not claim term limits is the *only* worthy idea or a silver bullet, but that it would have a powerful impact and make Congress work much better. Other reforms certainly have merit as well.
Incumbents, in a way, are a protected monopoly themselves. While they claim they can be removed in a free market (elections), they really wield unfair advantages which make that impossible. Between special interest PAC dollars, name recognition, free media coverage and other special benefits, incumbents stack the deck to stymie competition. This is why 95% of incumbents get re-elected and 90% of them don't even face legitimate opponents. If members of Congress were subject to anti-monopoly laws, they'd be toast!!!"
MHProNews Q3: The other thing that…our nation needs is a better informed electorate, including how to spot false, paltering, or misleading information. Our industry is rife with players that we would allege are corrupt, and it reaches into the federal government. That's based on years of research and evidence. So, again, we believe in the concerns you raise, but are not yet sold on term limits as the solution.
Nick Tomboulides, w/U.S. Term Limits: "We need a better-informed electorate, but even that wouldn't solve the problem of career politicians. I'll give you an example. There was a time several years ago when many of the most successful and well-informed people in my area were considering a primary challenge to our incumbent congressman, who had been in power 20 years. They ultimately decided against it. Not because they believed he was doing a good job, but because the seniority system in DC allotted him special clout for our district. He was able to bring home the bacon. If we voted him out, we would have gone to the back of the line. The unlimited tenure system – which rewards rust rather than merit – keeps even our most well-informed voters from voting their conscience. Term limits would smash this seniority system to pieces, just as it has in states like Florida. The Florida Legislature has 8-year term limits. It gets a new Speaker every two years, which prevents any one person from accumulating too much power. Newer and younger members don't need to wait their turn and grovel to leadership – they are given considerable influence from the jump."
Agree or not, the responses provided by were not Tomboulides on behalf of U.S. Term Limits are NOT the standard dodges that some in advocacy or politics may use. He directly addressed the questions, which at a minimum merits respect.
With that exclusive tee-up from Tomboulides at U.S. Term Limits, the featured focus this evening will be his testimony to the U.S. Senate. The featured focus is found after the left-right news headlines recap, after two of our three market snapshots and today's quotable quotes. Newcomers note: the manufactured housing connected stocks at the closing bell follow the featured focus and related reports segments of each nightly report.
Quotes That Shed Light – American Social, Industry, National Issues…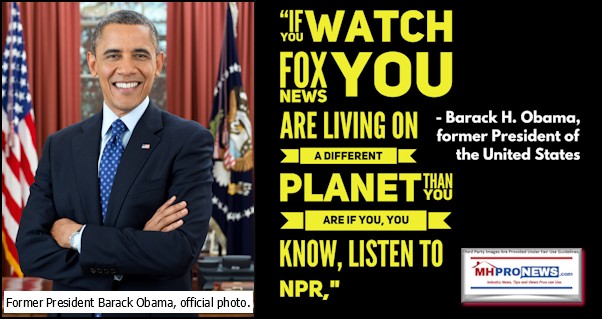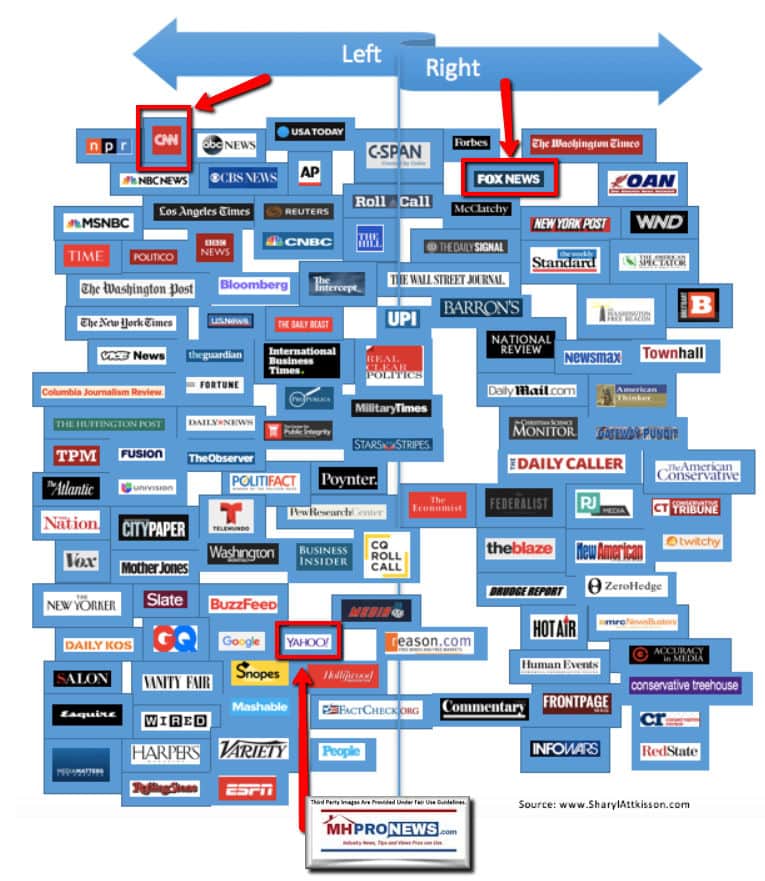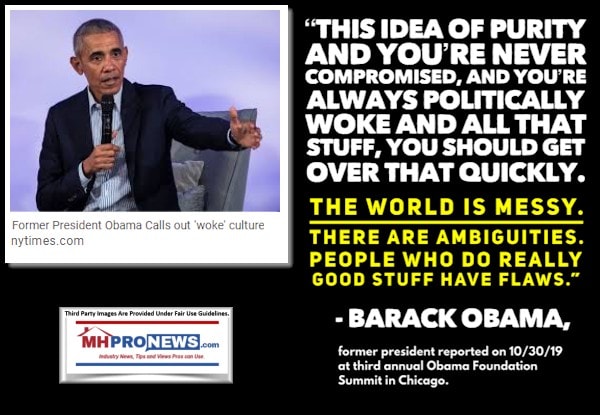 Headlines from left-of-center CNN Business
Major changes coming to Splash Mountain
Guests ride Splash Mountain at Walt Disney Co.'s Disneyland Park, part of the Disneyland Resort, in Anaheim, California, U.S., on Wednesday, Nov. 6, 2013. The Walt Disney Co. is scheduled to release earnings figures on Nov. 7. Photographer: Patrick Fallon/Bloomberg via Getty Images
Disney says the popular ride, based on a controversial film, will be 'completely' rethemed
Unemployment claims have fallen for 3 months, but millions still need jobless benefits
A key bank rule written in the wake of the financial crisis just got rolled back
INTERACTIVE Track America's recovery
An alarming number of people are complaining about their Citi credit card accounts
Airlines follow through on threat to ban passengers who don't wear masks
Tesla ranks dead last in annual quality survey
Macy's lays off nearly 4,000 employees
GM cuts 700 jobs because of weak sales it blames on Covid-19
Chuck E. Cheese's parent company files for bankruptcy
Biotech IPOs are booming — but it's not all about Covid-19
IBM's chief medical officer: We won't rush to bring people back
Elizabeth Warren (D-MA), one of several Democrats running for the party's nomination in the 2020 presidential race, speaks during a campaign event, March 8, 2019 in the Queens borough of New York City. On Friday, Warren released a new regulatory proposal aimed at breaking up some of the nation's biggest technology companies, including Amazon, Google and Facebook. Warren's event on Friday evening took place less than a mile from where Amazon had previously planned to open a new headquarters in Long Island City before pulling out of the deal last month after critics said the city gave them excessive government incentives.
Wall Street's nightmare: Elizabeth Warren as Treasury Secretary
MIAMI, FL – MAY 10: Ford F-150 pickup trucks are seen on a sales lot on May 10, 2018 in Miami, Florida. The company announced it is suspending production of its F-150 trucks after a fire at a supplier's facility caused it to run out of some parts needed in the production of the truck.
Ford's new F-150 will test whether truck buyers really want hybrids
SAN FRANCISCO, CALIFORNIA – FEBRUARY 27: LeBron James #23 of the Los Angeles Lakers sits on the bench injured during their game against the Golden State Warriors at Chase Center on February 27, 2020 in San Francisco, California. NOTE TO USER: User expressly acknowledges and agrees that, by downloading and or using this photograph, User is consenting to the terms and conditions of the Getty Images License Agreement.
LeBron James and Maverick Carter raise $100 million for new media company
MARKETS
WIRECARD'S UNRAVELING
The company logo is seen at the headquarters of German payments provider Wirecard in Aschheim near Munich, southern Germany, on June 24, 2020. – In what could be one of the biggest financial frauds of recent years, German payments provider Wirecard admitted 1.9 billion euros that auditors say are missing from its accounts likely "do not exist"
Wirecard files for insolvency after ex-CEO arrested in $2 billion scandal
How the Wirecard scandal unfolded
Wirecard CEO quits after $2 billion goes missing
That missing $2 billion may never have existed
Former CEO Markus Braun arrested
NEW SCRUTINY FOR FACIAL RECOGNITION
The American Civil Liberties Union has filed an administrative complaint with Detroit's police department over what they claim is the first known mistaken arrest involving facial recognition technology. Robert Williams was placed under arrest one evening in January 2020, as the police believed he was responsible for stealing from a local store. But it turns out the police were wrong – led astray by a computer algorithm, according to the ACLU.
This may be America's first wrongful arrest involving facial recognition
Tech companies want nationwide facial ID law
Microsoft won't sell facial recognition tech to police
IBM is canceling its facial recognition programs
Amazon stops providing facial ID software to police
Headlines from right-of-center Fox Business
'AMAZON ARENA'
SPORTS
Jeff Bezos says Amazon snagged naming rights for an NHL arena in Seattle to send a message
MARKETS
Stocks caught in tug-of-war between upbeat factory data, higher jobless claims
How many more Americans filed for unemployment last week
Coronavirus kills 93 US meatpacking workers, union says
LIFESTYLE
72% of Americans pledge to do this once the COVID-19 crisis ends
LEGAL
How facemask rules will impact gun owners, concealed carry permits
OPINION
Al Gore, UN Secretary-General now demand 'Great Reset' of global capitalism
SEE FOR YOURSELF
NASCAR
SEE IT: NASCAR releases picture of rope that sparked hate crime probe
CLOCK IS TICKING
MONEY
Extra $600 lifeline for unemployed workers could end sooner than thought
INTERESTING DEVELOPMENT
PERSONAL FINANCE
Last-minute tax filers could receive surprise IRS bonus
DISHES WIPED
FOOD & DRINKS
Olive Garden, Longhorn Steakhouse droping menu items due to pandemic
SOUR GRAPES
FOOD & DRINKS
Wine retailers already hurting from virus now bracing for another gut punch
Coronavirus reopenings help beer market grow
DRINK TO THAT
POLITICS
Coronavirus reopenings help beer market grow
PLUG IN PICK UP
CARS
In Ohio, Vice President Pence unveils first electric pickup in US
BIDEN'S 'BIGGEST TURNOFF'
POLITICS
BET founder: Dems taking black vote 'for granted,' calls for BLM to form party
'DIXIE' NIXED
MEDIA
Popular country group announces name change amid protests
HUNT FOR THE CURE
MARKETS
Fed's George says America may not fully recover until this happens
IT JUST COLLAPSED
RETAIL
IKEA bookcase falling on toddlers: Caught on cam
YOUR QUESTIONS ANSWERED
MONEY
Will Americans get a second coronavirus stimulus check?
WEIGHTY DECISION
LEGAL
Judges rule on whether Michigan governor can keep indoor gyms closed
MASK MELTDOWN
STARBUCKS
Starbucks worker rakes in thousands after customer's social media rant
GET WITH THE TIMES
DISNEY
Disney changing Splash Mountain, ride tied to Jim Crow film
LIFESTYLE
As coronavirus postpones weddings, Domino's launches new registry for couples
POLITICS
SEC's Clayton says possible US Attorney's job first raised last weekend
MONEY
Small business owners with criminal past can now apply for PPP loans, SBA says
LIFESTYLE
New York Ritz-Carlton to close for renovations amid coronavirus pandemic
PERSONAL FINANCE
3 ways your retirement might look different because of COVID-19
MONEY
NYC protesters form camp in front of City Hall, demand $1B cut to police
MONEY
Treasury sent over $1 billion in stimulus checks to dead people, watchdog finds
NEWS
Actors union asks Disney to delay opening Florida parks too
ECONOMY
Coronavirus pandemic still keeping nearly 140,000 businesses closed, report shows
RETAIL
Target adding these products to its curbside pickup offering
TRAVEL
Luxe travel takes off amid airline woes: Here's how much it costs to fly private
MONEY
Wall Street-owned loans tricky for hotels in coronavirus
VIDEO
WATCH: Dave Portnoy day trading is 'sign of a market top,' says Dennis Gartman
SPORTS
NFL cancels Hall of Fame game, delays inductions
SMALL BUSINESS
'Really helpful' PPP has kept restaurant owners afloat, top KFC, Pizza Hut exec says
TECH
Inside Project 'Roadrunner': Tesla planning to build manufacturing plant in this state
HEALTH
'Coming back and biting us': Coronavirus cases in US surge to highest level since April
REAL ESTATE
SEE PICS: Famed Yankee's former private lake house is a home run — and for sale
TRAVEL
What travel will look like this summer, according to AAA
CYBER SECURITY
Hackers claim they're willing to sell info on celebrities starting at $600k per star
MONEY
Tax refund delays are happening at the worst time. Here's why.
MARKETS
Macy's to lay off 3,900 employees as coronavirus hits sales
SPORTS
NBA superstar, agent score $100M haul to form media company, sign TV deal
MARKETS
California expected to pass first-in-US electric truck sales rule
10 Market Indicator Closing Summaries – Yahoo Finance Closing Tickers on MHProNews…

Featured Focus –
Where Business, Politics and Investing Can Meet
"According to a new poll by McLaughlin & Associates, congressional term limits might be the most popular and bipartisan issue in Arizona. The poll, which was conducted from January 9-12 statewide in Arizona, found that 85 percent of voters favor a constitutional amendment placing term limits on Congress. Further, 85 percent of voters want the Arizona State Legislature to vote for an amendment convention to term limit Congress.
This marks an increase in support from the last time the issue was polled, in 2017, when 82 percent were supportive." So says a press release earlier this year, on January 15, 2020 from U.S. Term Limits.
The site provides various similar surveys, including one that pitches the point that "former Marine Amy McGrath will defeat Mitch McConnell decisively in November; but only if she begins focusing on one key issue: congressional term limits. If McGrath does not stress term limits, the race remains a tossup." That is dated June 1st, 2020.
The transcript below and linked here is of the testimony reflected in the video above that follows was provided by U.S. Term Limits to MHProNews and is found on the U.S. Senate website.
Senate Testimony for Term Limits on Congress by Nick Tomboulides from U.S. Term Limits

"If passing term limits were a trial, you would all have to recuse yourselves for a colossal conflict of interest," Nick Tomboulides tells Senators.
Opening Remarks to Senate Judiciary Subcommittee
Nick Tomboulides
Executive Director
U.S. Term Limits
Thank you, Mr. Chairman and senators for providing me an opportunity to address this important issue.
I want you to imagine for a moment that you are an employer, and you've got some problems with your employees. When you hired these employees, they promised they would do exactly what you asked of them. But once they got the job, they became a nightmare.
They stopped listening to you and started using this job to line their own pockets.
They took the company credit card and racked up more debt than you could pay back.
They became so obsessed with KEEPING their jobs that they FORGOT to DO their jobs.
And after all that failure, all that disappointment, all that incompetence….
Your employees came to you and said: "We deserve a raise."
If you are a reasonable person, that should make your blood boil.
And yet, that is exactly what it feels like to be an American taxpayer. The first three words in our Constitution are "We the People." It's written larger than anything else. Because the framers of that document, the architects of our Republic, wanted to remind you, at all times, who is in charge. We the People. We are your employers and you have an obligation to listen to us.
I come to you with a message from the American people: we demand term limits for members of Congress.
In fact, according to the last five national polls on this issue, 82 percent of Americans want term limits. That includes support from 89 percent of Republicans, 76 percent of Democrats and 83 percent of independents. This is not a left or right issue; this is an American issue. In fact, term limits could be the only issue with support from both President Trump and President Obama.
Now there was a time about 25 years ago when Congress was debating this. Nearly every opponent of term limits up here had the same rebuttal: experience, experience, experience. We need experience to do this job right. If only you leave your Congress member in office for decades on end, he or she will become such a policy expert that all our problems will be solved!
In hindsight, that was one of the worst predictions ever. This system is broken. Congress has given us 22 trillion dollars in debt. The longest war in American history. A broken healthcare system. A broken immigration system. A tax code written by lobbyists. An explosion of money in politics. Worst of all, too few here have the courage to solve these problems, because the only focus is on getting re-elected.
That's why it comes as no surprise that Congress has a 14 percent approval rating and 60 percent of Americans say they'd fire every member of Congress if they could.
Unfortunately, elections alone cannot fix this problem. Not because voters love you guys so much, but due to the nearly unbreakable power of incumbency. At the same time members of Congress publicly claim elections are free and fair, they secretly exploit every advantage to keep power.
Incumbents get 9 dollars in special interest money for every dollar that goes to a challenger.
And if incumbents are having difficulty raising money? Not to worry. They're allowed to send campaign-style mailers at taxpayer expense.
That's to say nothing of all the free media and name recognition politicians naturally get just for being in office.
The incumbent advantage creates barriers to entry for everyday Americans without the connections to fund a campaign. It's the case for term limits. Elections may in theory be capable of dethroning incumbents, but that isn't how it works in the real world. Congressional incumbents have a 98 percent re-election rate.
This probably explains why Congress looks more like a country club than a melting pot. It's predominantly made up of lawyers and politicians…and is disproportionately old, white, rich and male. Term limits would give us a legislature that better reflects the diversity of our society.
The message incumbents send to young people like me seems to be "we want you just close enough to the political process to help us win; but don't get too close and take our jobs."
The American people have lost confidence in Congress, and for good reason.
We routinely see abuses of power. 18 months ago it was revealed that members of Congress were secretly using taxpayer money to settle lawsuits – some for sexual harassment. You still haven't disclosed how our money was spent and on whose behalf.
So term limits is a check on arrogance, it is a check on incumbency and it is a check on power. It is a way to restore political courage while bringing fresh faces and ideas to Washington.
As Benjamin Franklin said "In free governments the rulers are the servants, and the people their superiors and sovereigns. For the rulers to return among the people was not to degrade but to promote them."
Here's the dilemma we face: over 80 percent of Americans want term limits to happen. Donald Trump and Barack Obama want it. It is being blocked purely by the self-interest of Congress. If this were a trial, you all would have to recuse yourselves, because you have a colossal conflict of interest. If term limits pass, you won't stay in the limelight forever. And some people might even stop laughing at your jokes. You'll have to become…ordinary citizens.
And that is the entire point. We are asking you to do what's right and listen to the people you represent. It's time to bring the gravy train into the station, end the reign of career politicians and give Congress back to the people.
Please support Senate Joint Resolution 1 for term limits."
##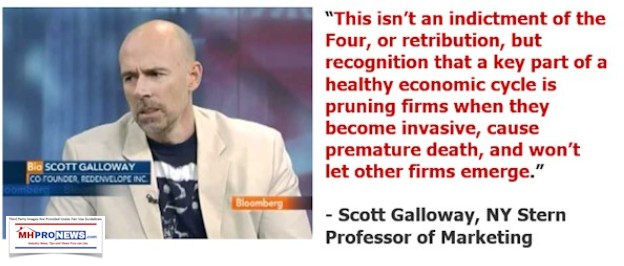 MHProNews Analysis and Commentary
Frankly, MHProNews has historically questioned the merits for term limits, for reasons noted in the 3 questions that Tomboulides responded to as reported at the top of this report.
Tomboulides has provided the most thoughtful responses we've encountered on the questions posed. That doesn't mean that we are promoting their viewpoint. But it does indicate respect for Tomboulides thoughtful and prompt responses.
Our industry is underperforming. Good laws that would support our industry that already exist are going underenforced or unenforced.  Third parties praise our industry, but the Omaha-Knoxville-Arlington axis and their allies arguably fails to do anything that doesn't directly benefit their agenda. Their agenda is not hidden, they want to consolidate what remains of the industry's independents.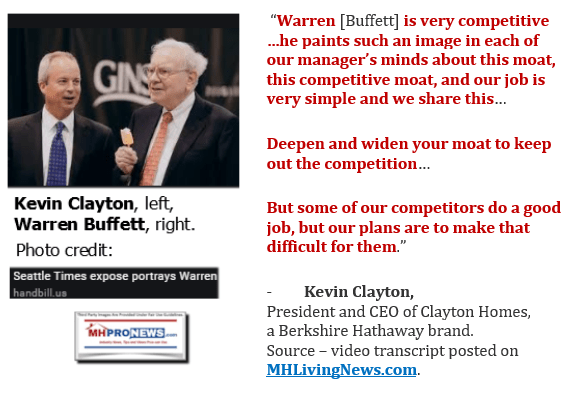 It has been for about 2 decades of consistent underperformance for reasons noted in related reports like those linked below. In MHProNews' expert view, monopolistic behaviors and other problems are among the concerns.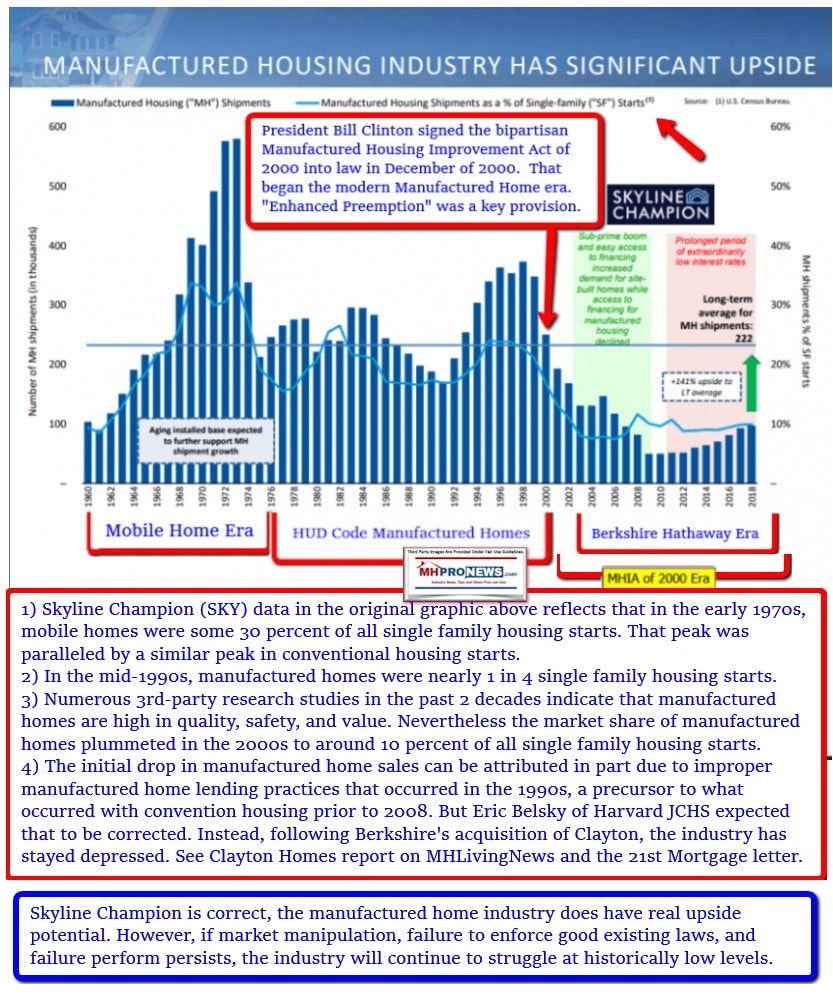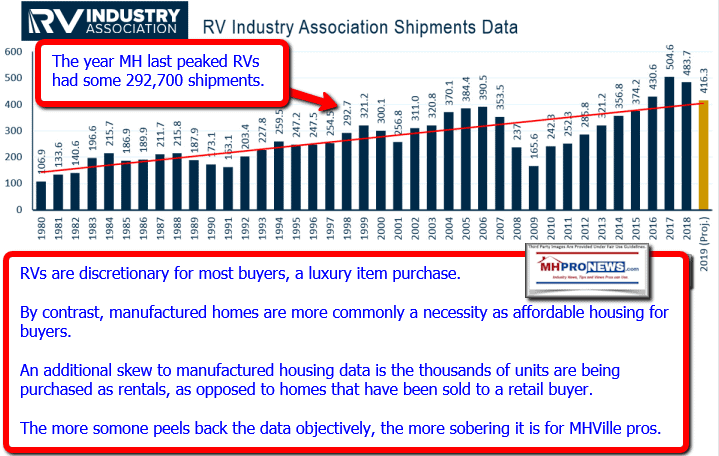 Tomboulides, unlike some of the powers that be in manufactured housing, is willing to stand up and explain his positions publicly.
MHVillage, MHI Present 2020 Manufactured Housing Industry Trends, Statistics – Fact Check Part II
At a minimum, that merits respect.
Related and Recent Reports:
Black Lives Matter-Slavery, Racial History, Economic Inequality, Affordable Home Ownership–White Billionaires Getting Richer
Economic Recovery "Snapback," Ex-Facebook Exec Says Regulators 'Will Break Up Big Tech,' plus Manufactured Home Investing, Stock Updates
Stocks Feeding Wealthy During Pandemic, Fed Chair Powell Urges Prompt Return to "Tight Labor Market," plus Manufactured Housing Investing, Stock Updates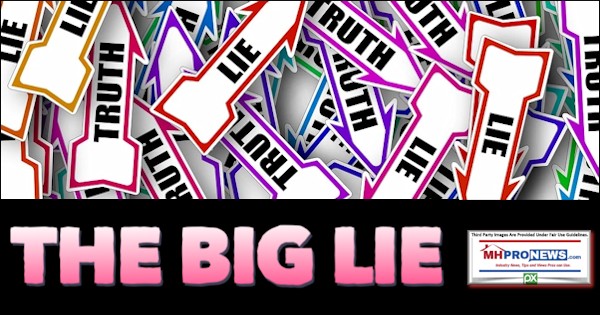 Orwellian Juneteenth!? House Speaker Nancy Pelosi Orders Removal of Racist Democrat Portraits From U.S. Capitol Building
Leaked Secret Democratic Memo On Black Lives Matter Emerges; "Haven't Seen Sh-t Like This Before"
Dark Money-Billionaires Buffett, Gates, Soros Funding Black Lives Matter, Antifa – Named by AG Barr in Riots, Looting – Hijacking Peaceful George Floyd Death Racial Justice Protests
Manufactured Housing Industry Investments Connected Closing Equities Tickers
Some of these firms invest in manufactured housing, or are otherwise connected, but may do other forms of investing or business activities too.
NOTE: The chart below includes the Canadian stock, ECN, which purchased Triad Financial Services, a manufactured home industry lender
NOTE: Drew changed its name and trading symbol at the end of 2016 to Lippert (LCII).
Summer 2020…
Berkshire Hathaway is the parent company to Clayton Homes, 21st Mortgage, Vanderbilt Mortgage and other factory built housing industry suppliers.
· LCI Industries, Patrick, UFPI, and LP each are suppliers to the manufactured housing industry, among others.
· AMG, CG, and TAVFX have investments in manufactured housing related businesses. For insights from third-parties and clients about our publisher, click here.
Enjoy these 'blast from the past' comments.
MHProNews. MHProNews – previously a.k.a. MHMSM.com – has celebrated our tenth anniversary and is in year 11 of publishing.


Learn more about our evolutionary journey as the industry's leading trade media, at the report linked below.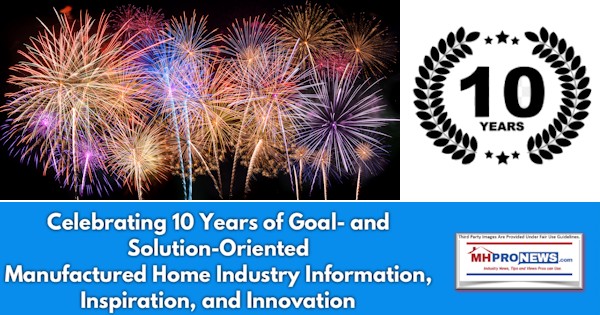 · For expert manufactured housing business development or other professional services, click here.
· To sign up in seconds for our industry leading emailed headline news updates, click here.

Disclosure. MHProNews holds no positions in the stocks in this report.
2019 Year-End Totals Reveals Decline in New HUD Code Manufactured Home Production, Shipments vs. 2018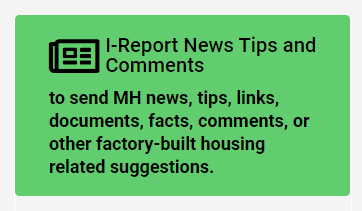 That's a wrap on this installment of "News Through the Lens of Manufactured Homes and Factory-Built Housing" © where "We Provide, You Decide." © (Affordable housing, manufactured homes, stock, investing, data, metrics, reports, fact-checks, analysis, and commentary. Third-party images or content are provided under fair use guidelines for media.) (See Related Reports, further below. Text/image boxes often are hot-linked to other reports that can be access by clicking on them.)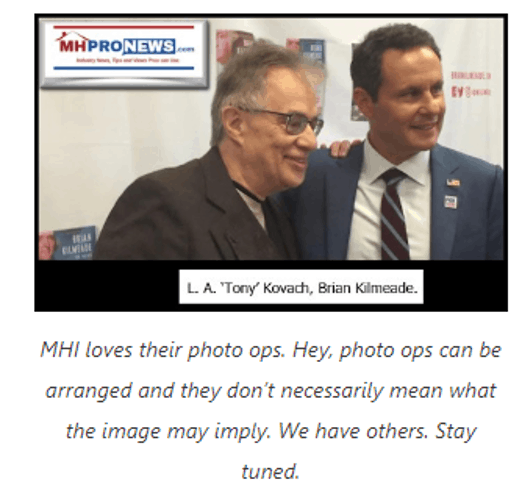 By L.A. "Tony" Kovach – for MHLivingNews.com.
Tony earned a journalism scholarship and earned numerous awards in history and in manufactured housing. For example, he earned the prestigious Lottinville Award in history from the University of Oklahoma, where he studied history and business management. He's a managing member and co-founder of LifeStyle Factory Homes, LLC, the parent company to MHProNews, and MHLivingNews.com. This article reflects the LLC's and/or the writer's position, and may or may not reflect the views of sponsors or supporters.
http://latonykovach.com Connect on LinkedIn: http://www.linkedin.com/in/latonykovach