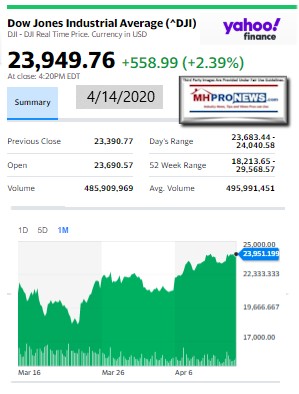 Programming notice. A Manufactured Housing Institute (MHI) connected executive told MHProNews today that "the Obama administration spent 3 million to help them develop COVID-19. This is designed to help bring in world government through A medical tyranny.  Follow the money from Bill Gates foundation."
No evidence was provided, but it is quite in keeping with prior reports on MHProNews that documents hundreds of millions from the Gates Foundation to the World Health Organization (WHO) which in turns is cited by the Wuhan Institute of Virology, as the BL4 lab admits on their own website.
Another MHI source has provided some leaked emails to MHProNews which will be the topic of an upcoming report. More on that in the days ahead.
With that teaser, let's pivot to the headline topic. From the American Enterprise Institute (AEI) website is the following bio on Edward Pinto, J.D.

Edward J. Pinto is a resident fellow and the director of the AEI Housing Center at the American Enterprise Institute (AEI). He is currently researching how to increase the entry-level housing supply for first-time buyers and renters who earn hourly wages, as well as examining the current house price boom that began in 2012. This continues his previous work on the role of federal housing policy in the 2008 mortgage and financial crisis.
Along with AEI Resident Scholar Stephen Oliner, Mr. Pinto created the Wealth Building Home Mortgage, a new approach to home finance designed to provide a more reliable and effective way of building wealth than is available under existing policies. This mortgage allows home buyers to maintain a buying power similar to a 30-year loan. It is aimed at a broad range of homebuyers, including low-income, minority, and first-time buyers.
Before joining AEI, Mr. Pinto was an executive vice president and chief credit officer for Fannie Mae until the late 1980s. Today, he is frequently interviewed on radio and television and often testifies before Congress. His writings have been published in trade publications and the popular press, including in the American Banker, The Hill, RealClearPolitics, and The Wall Street Journal. In addition, as the director of the AEI Housing Center, he oversees the monthly publication of the AEI Housing Market Indicators, which has replaced AEI's monthly Housing Risk Watch and AEI's FHA Watch.
Mr. Pinto has a JD from Indiana University Maurer School of Law and a BA from the University of Illinois at Urbana-Champaign.
Experience
Housing finance industry: Consultant, 1989–present
Courtesy Settlement Services LLC: President and CEO, 1994–2018
ICBA (Independent Community Bankers of America) SmartLender LLC: President and CEO, 2004–10
Fannie Mae: Executive Vice President and Chief Credit Officer, 1987–89; Senior Vice President, Marketing and Product Management, 1985–87; Vice President, Negotiated Transactions, 1984–85
Mortgage Guaranty Insurance Corporation: Capital-Markets Program Manager, 1984; Senior Legal Counsel, 1982–83
Michigan State Housing Development Authority: General Counsel, 1977–82; Staff Attorney, 1974–77"
Pinto and his colleagues work have periodically been the subject of reports on MHProNews for some time. The message below was provided to MHProNews by Pinto, was also published on the Real Clear Markets website and is used further below with permission.
As regular readers of this evening marketing/investor highlight know, that report is in our featured focus module further below, beyond our left-right headline and related market snapshot recap. Along with our standard fare, Pinto's op-ed will be our featured focus this evening.
Every Business Nightly – Headline Insights-at-a-Glance.
Every weekday night that the stock markets are open, we provide headlines from left-of-center CNN followed by right-of-center Fox Business. It is sometimes surprising how much We share closing tickers and other related data courtesy of Yahoo Finance, and more. 5 to 10 minutes reading this MHProNews market report every business night could save you 30 minutes to an hour of similar reading or fact-gathering elsewhere.
Perhaps more important, you will get insights about the industry from experts that care, but also dare to challenge the routine narrative that arguably keeps manufactured housing underperforming during an affordable housing crisis.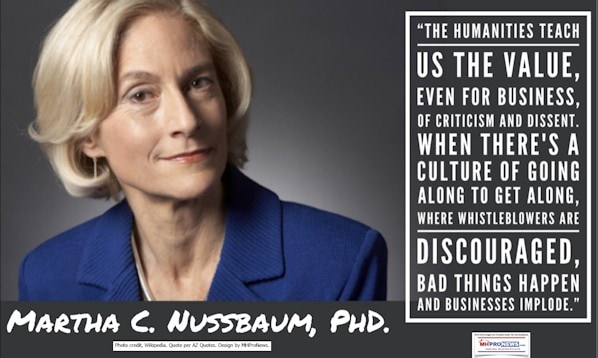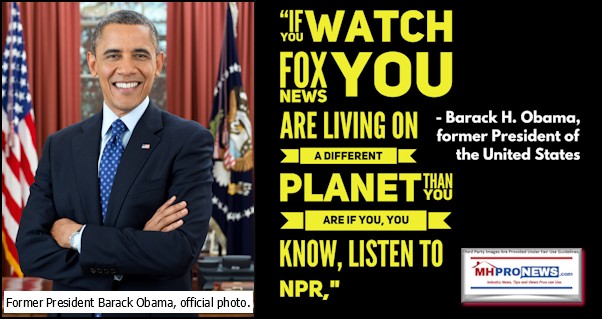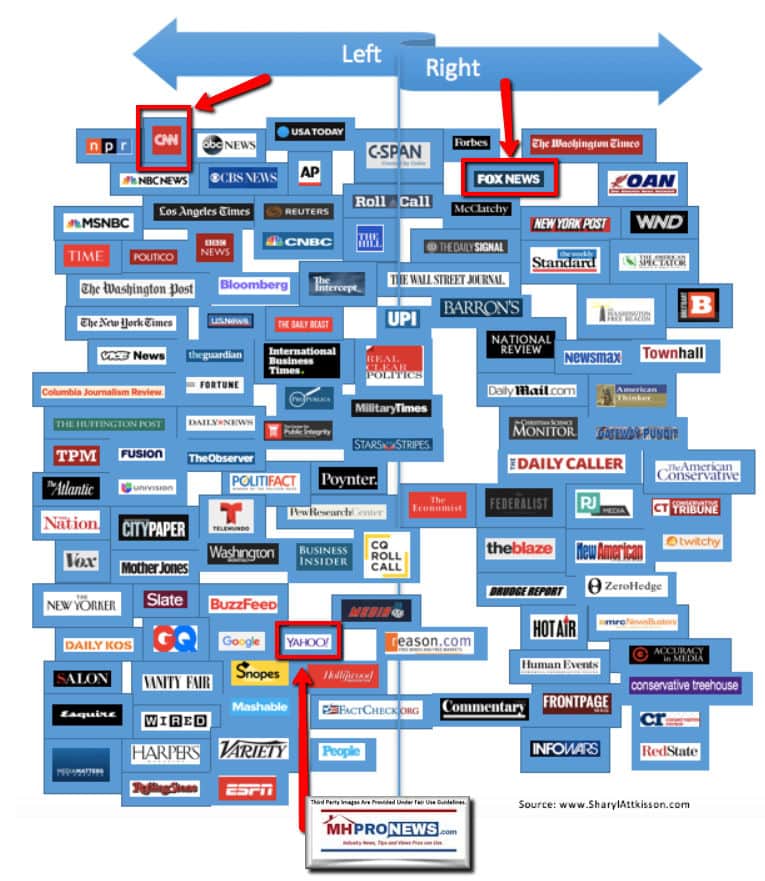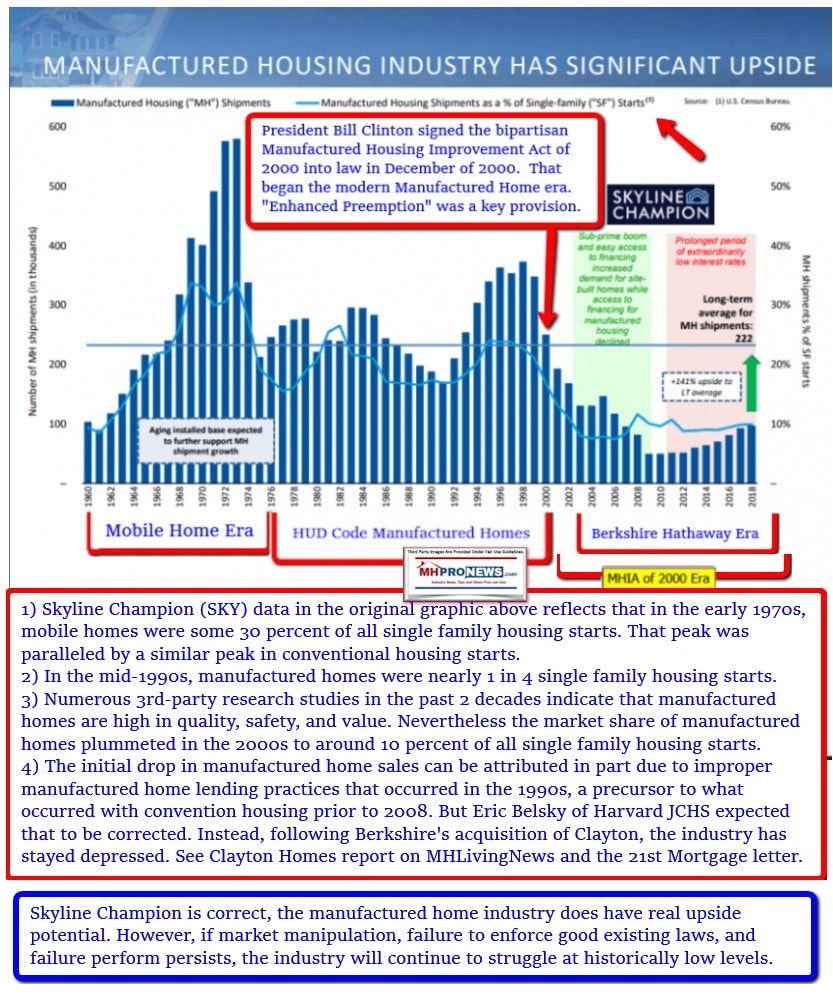 Headlines from left-of-center CNN Business
Who's really in charge
People keep social distance as they queue in front of the supermarket on April 11, 2020, in New York City. – The US overtook Italy on April to become the country with the largest death toll in the coronavirus pandemic, according to a tally kept by Johns Hopkins University. On april 10, the US reported 2,108 new deaths, the highest daily toll out of any country since the outbreak was first reported.
ANALYSIS
Americans, not politicians, hold the key to reopening the economy
Workers across the globe are suffering. 16 of them share how they're trying to hold on
LIVE UPDATES Stocks close higher on optimism over better-than-expected trade data from China
The IMF says coronavirus will lead to the worst recession since the Great Depression
JPMorgan's profit plummets nearly 70%
Auto dealers are closed. Sales have plunged. Online sales are now the industry's best hope
These companies beg you not to use their products during the crisis
This is another 9/11 for online travel companies
McDonald's apologizes after one of its stores in China banned black people
Louis Vuitton, Burberry and Chanel are making face masks
Trump rips from episode of Sean Hannity's show for propaganda video
A pedestrian wearing a protective mask walks past a Citigroup Inc. Citibank branch in New York, U.S., on Friday, April 10, 2020. Citigroup is scheduled to release earnings figures on April 15.
Banks' big, fat dividends are under fire as profits plunge
5 ways to get along with your new coworker – your spouse
F6F9J5 RELEASE DATE: March 9, 1984   MOVIE TITLE: Splash   DIRECTOR: Ron Howard STUDIO: Touchstone Pictures   PLOT: Alan Bauer nearly drowned as a child but has memories of being saved by a young mermaid. When he is jilted as an adult and loses his wallet in the surf, the young mermaid tries to return it. They are soulmates who have been meant for each other, but Madison fears how he will react when he finds out she is not human.
Disney+ edited 'Splash' by covering Daryl Hannah's butt with long hair
MARKETS
THE GIG ECONOMY
FALMOUTH, MA – APRIL 8: Instacart shopper Loralyn Geggatt makes a delivery to a customer's home during the COVID-19 pandemic in Falmouth, MA on April 7, 2020. Some Amazon, Instacart and other workers protested for better wages, hazard pay and sick time.
People lure Instacart shoppers with big tips, then change them to zero
Gig workers struggle to access unemployment help
Uber updates brand-new coronavirus pay policy
Quarantined Lyft and Uber drivers fight for sick pay
For delivery workers, the pay — and the risks — are bigger than ever
HOUSING
Neat line of suburban houses in Fairfax, Virginia. (Photo by: Robert Knopes/Universal Images Group via Getty Images)
Why you should think twice about delaying your mortgage payments
More Americans are having trouble paying their rent
Here's what to do if you can't pay your rent
How to handle a real estate deal in a pandemic
Opinion: The Trump administration may turn a health crisis into a housing crisis
Headlines from right-of-center Fox Business
Dow jumps 558+ points, Nasdaq exits bear market as coronavirus concerns ease
Wall Street analysts predict S&P 500 earnings will tumble 9 percent from a year ago, the first quarterly decline since the financial crisis.
Coronavirus prompts fat cat investors to hoard most cash since 9/11
Next wave of layoffs hits staffers working from home as sales plunge
Kudlow: Trump planning 'important' reveal
NY virus hospitalizations fall for first time
Rite Aid expands testing across 7 states
Boeing crisis deepens with cancellations
Find out when your relief check will arrive
Small biz loan fund running out of cash
IMF: World to see worst slump since '30s
Opinion: US ready to shape global energy markets with this game-changing power
Fauci: America not read on key steps to reopen economy
CDC reveals coronavirus crisis' horrible toll on health care workers
Coronavirus survivors tell Trump hydroxychloroquine helped
Cellphone companies: Coronavirus lock down changing how Americans talk
1957-2020
SPORTS
Hank Steinbrenner, Yankees co-owner, dead at 63
Dairy prices spiraling as quarantined customers dry up
Facebook, LinkedIn allegedly 'eavesdropped' on Zoom video calls
Burning Man officials sue to prevent release of financial information
State won't order residents stay home despite pork plant coronavirus outbreak
Restaurants offering free food during pandemic
Airlines consider coronavirus social distancing and face masks
'SAFE FLIGHT' TAKES NEW MEANING
AIRLINES
Airlines consider coronavirus social distancing and face masks
PUT PANTS ON!
Fed-up judge has stern message for lawyers appearing on Zoom
Exclusive island off Florida pays to test every resident for coronavirus
Coronavirus deaths hit 45 at Virginia care home called 'virus's dream'
Fiat Chrysler recalls more than 550,000 pickups and SUVs
Coronavirus boosting sales of these popular treats, Nestle USA CEO says
Buying a car during coronavirus? CarMax adds contactless curbside pickup
Etsy CEO: Coronavirus face masks now being sold by 20,000 shops
Apple, Google coronavirus tracking tool will require verification
SEE IT: Truck driver rescued from cab dangling 70 feet over river
Fed's Bullard says coronavirus shutdown costs US up to $25B daily in lost output
Varney: Coronavirus conversation shifted towards getting America back to work
How much money you should have in emergency fund right now
Hartzler: Dems must start to work with Trump before we really run out of money
WebMD launches feature for people concerned they may have coronavirus
White House touts billions in coronavirus grants for innovators
Obama endorses Biden, after months on 2020 campaign sidelines
Local realtor steps up for health workers at gas station
MLB commissioner: When you can expect to see baseball's return
California to release coronavirus restrictions rollback plan
Nancy Pelosi says testing and protective equipment are keys in the coronavirus fight
FDA approves coronavirus saliva test
Union president Trumka: We must have 'disease standard' before returning to work
Two of world's biggest pharma giants partner to find coronavirus vaccine
JPMorgan profit shrinks, recession threat forces hike in loan reserves
Varney: Trump, governors leading coronavirus response is 'as it should be'
Ayn Rand's dystopia is here right now and 'Atlas' is shrugging
Why largest US retailers are slashing access to inventories
When you can expect to see summer blockbuster movies
Storms rip across southern states, killing dozens and scrambling power lines
Pandemic forces campaigns to shakeup fundraising strategies
Coronavirus stimulus cash could come on prepaid cards
IRS prepares to launch resource to speed up stimulus checks
10 Market Indicator Closing Summaries – Yahoo Finance Closing Tickers on MHProNews…
Featured Focus – Where Business, Politics and Investing Can Meet
On Tue, Apr 14, 2020 at 12:36 PM Edward Pinto wrote to MHProNews: "This opinion piece of mine appeared earlier today."
Coronavirus, and the Media's Lies, Damned Lies, and Statistics

"US has more known cases of coronavirus than any other country" – CNN
Reading breathless headlines such as this, one would never know that the on a cases per million population basis, the United States is on par with Germany, often held out as a European country with a low incidence of cases, and well below the rates for Spain, Italy, France, Belgium, and Switzerland.
But wait, this must be because of the US's low testing rate, notwithstanding that our testing rate per million is above that of Spain, France, the UK, and Switzerland.
"The United States is reporting 20,000 coronavirus deaths, more than any other country" – CNN
This headline gives no hint that the US has one of the lowest death rates per million, when compared to Western European countries. In fact, the rate for Spain is about 6 times the US, with Italy, France, Belgium, and UK, being 5 times, 4 times, 6 times, and 2.5 times respectively. Only Germany has a rate lower, at about half the US's.
"What California is doing right in responding to the coronavirus pandemic" – CNN
Yes, California does have a low rate per million of cases and deaths. But Texas is lower on both metrics and is little praised. In terms of cases, California is at 572 per million, but Texas, the second most populous state, has an even lower rate of 474. What about the much maligned state of Florida? Yes, its rate is higher at 939, but this is about half the rate in Pennsylvania, and one tenth the rate in New York. The multiples for New Jersey, Michigan, Massachusetts, Louisiana, Illinois, Georgia, Connecticut, Washington, Maryland, Indiana, and Colorado are all higher. Of the 16 states with the largest number of cases, Texas, California, and Florida have the lowest numbers of cases per million.
"How California Has Avoided a Coronavirus Outbreak as Bad as New York's…So Far: Earlier stay-at-home orders and a less dense population have helped state manage pandemic, but risk remains high, particularly in L.A." – WSJ
This reporting on California seems to confuse correlation with causation. Texas's stay-at-home order (March 31) came much later than California (March 19), yet, as already noted, its metrics are much better that California's. Florida's order came a day later than Texas's and, as already noted, has the third lowest case per million. Its deaths per million stands at 22, only somewhat higher than California's 16. And Texas' stands at 10, one of the lowest rates in the country. The facts around California, Texas, and Florida, suggest that stay-at-home orders be unnecessary in these large, less, densely populated states. Social distancing, limits on crowd size, and a focus on vulnerable populations may be a much more sensible solution, one that inflicts much less damage on the economy and economic well-being of most American households.
Providing the complete facts to the American people is of the utmost importance as we debate and decide how and when to start reopening the economy and begin some normalization of activities. The data demonstrate that the pandemic has been most severe in 8 states with the highest number of cases per million population: New York, New Jersey, Massachusetts, Michigan, Pennsylvania, Illinois, Louisiana, and Connecticut. These 8 states account for 67% 0f all cases and, as recently as April 11, accounted for 71% of new cases. With the exception of Mardi Gras–plagued Louisiana, 7 of these hard-hit states are in the Northeast and Midwest.
The sooner we begin to take measured steps in the weeks ahead to start reopening the economy and begin some normalization of activities, the sooner we will stop inflicting incalculable harm on our economy and American households.
Edward J. Pinto
Director, AEI Housing Center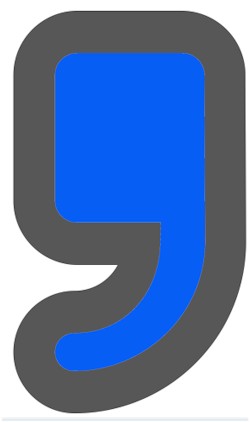 240-423-2848
American Enterprise Institute
1789 Massachusetts Ave, NW
Washington, DC 20036
###
MHProNews Additional Insights, Analysis and Commentary
Arguably not unrelated to AEI Housing Center Director Pinto's op-ed is the spirited exchange yesterday following a video played by President Trump during the White House coronavirus media briefing. The first video is from right-of-center Fox News.
Fox 10 provided this video clip. This clip from the 4.13.2020 press conference includes the White House communication's team timeline video that touches on points similar to those made by Pinto.
Additional related topics, both general and manufactured housing specific, are found below.
Related Reports:
CFPB Issues Key Ruling on CARES Act – Affordable, Manufactured and Modular Housing Industry Significance
MMI Exec Michael Glass' Exclusive Analysis on COVID19 Impact on Manufactured Home Communities; Latest 2020 "Parks" Data & Trends
Legacy Housing's "Kenny and Curt" COVID19 Document Leak, "World Class "Shuckers-and-Jivers"- Skyline Champion Revelation
MHARR Warns-Not Just Factories, Retailers Need "Essential" Business Designation, plus Manufactured Home Stock, Investing Updates
Legacy Housing's "Warren Buffett Type Moat" and COVID19 Response Plan Assailed by Company Whistleblowers
Wrongful Death COVID19 Case Alert to Landlords, Producers; News Tips, AG Barr Warns Christian Rights Violations on Easter – Sunday Headlines Review 4.5 to 4.12.2020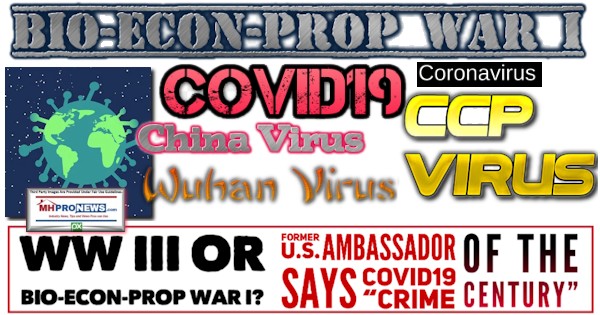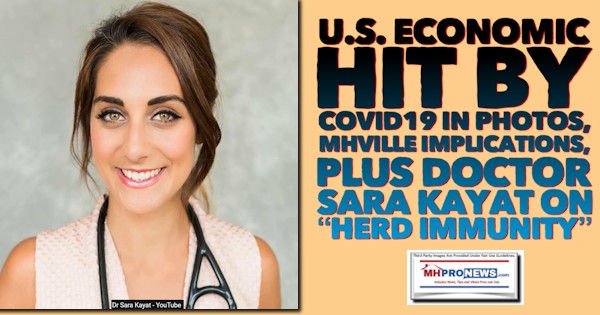 Manufactured Housing Industry Investments Connected Closing Equities Tickers
Some of these firms invest in manufactured housing, or are otherwise connected, but may do other forms of investing or business activities too.
NOTE: The chart below includes the Canadian stock, ECN, which purchased Triad Financial Services, a manufactured home industry lender
NOTE: Drew changed its name and trading symbol at the end of 2016 to Lippert (LCII).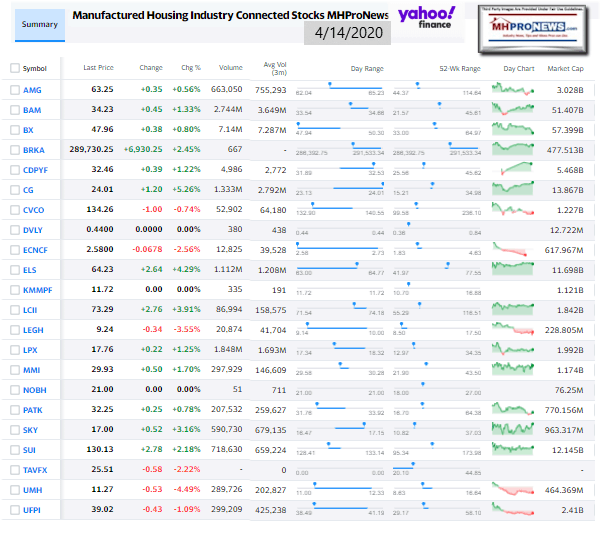 Spring 2020…
Berkshire Hathaway is the parent company to Clayton Homes, 21st Mortgage, Vanderbilt Mortgage and other factory built housing industry suppliers.
· LCI Industries, Patrick, UFPI, and LP each are suppliers to the manufactured housing industry, among others.
· AMG, CG, and TAVFX have investments in manufactured housing related businesses. For insights from third-parties and clients about our publisher, click here.
Enjoy these 'blast from the past' comments.
MHProNews. MHProNews – previously a.k.a. MHMSM.com – has celebrated our tenth anniversary and is in year 11 of publishing.



Learn more about our evolutionary journey as the industry's leading trade media, at the report linked below.
Celebrating 10 Years of Goal- and Solution-Oriented Manufactured Home Industry Innovation Information, and Inspiration for Industry Professionals

· For expert manufactured housing business development or other professional services, click here.
· To sign up in seconds for our industry leading emailed headline news updates, click here.

Disclosure. MHProNews holds no positions in the stocks in this report.
2019 Year-End Totals Reveals Decline in New HUD Code Manufactured Home Production, Shipments vs. 2018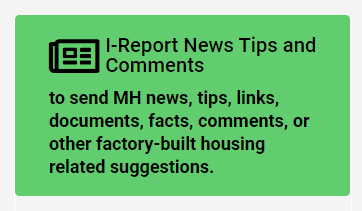 That's a wrap on this installment of "News Through the Lens of Manufactured Homes and Factory-Built Housing" © where "We Provide, You Decide." © (Affordable housing, manufactured homes, stock, investing, data, metrics, reports, fact-checks, analysis, and commentary. Third-party images or content are provided under fair use guidelines for media.) (See Related Reports, further below. Text/image boxes often are hot-linked to other reports that can be access by clicking on them.)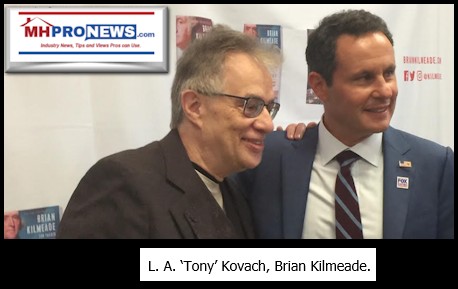 Tony, Soheyla and their son made Capitol Hill visits for meetings with lawmakers on both sides of the aisle in Washington, D.C. the week of 12.3.2020. That was following Tony's presentation to the Federal Housing Finance Agency (FHFA), Fannie Mae, Freddie Mac and dozens of assembled advocates about manufactured home financing.
By L.A. "Tony" Kovach – for MHLivingNews.com.
Tony earned a journalism scholarship and earned numerous awards in history and in manufactured housing. For example, he earned the prestigious Lottinville Award in history from the University of Oklahoma, where he studied history and business management. He's a managing member and co-founder of LifeStyle Factory Homes, LLC, the parent company to MHProNews, and MHLivingNews.com. This article reflects the LLC's and/or the writer's position, and may or may not reflect the views of sponsors or supporters.
http://latonykovach.com
Connect on LinkedIn: http://www.linkedin.com/in/latonykovach
Sexual Harassment, Workplace Poll, Congress, President Sound Off – MH Industry Impact?