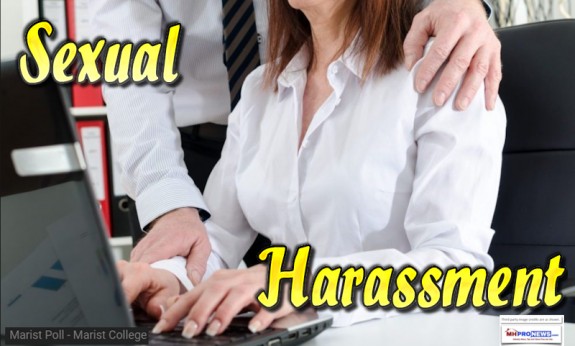 Quinnipiac University has released the results of a new poll that looks into the issue of sexual harassment in the workplace, Congress and the presidency.
"Sixty percent of American women voters say they've experienced sexual harassment, according to a Quinnipiac University national poll released today," states the poll's media release to the Daily Business News.
If the poll is presumed to be reliable, it reflects troubling data for businesses, which would include manufactured housing.
A deeper dive into the sexual harassment and workplace issues, and how it may specifically impact manufactured housing industry professionals, is planned after Thanksgiving.
The poll could signal problems for the GOP's reform agenda, again if the survey is presumed to be reliable.
Senator Al Franken Should Resign Immediately, Says Slate's Mark Stern, Roy Moore Update
A look at elements of the poll will embedded in and following the president's remarks on related topics, below. Rephrasing, the polls results being shown were not part of the president's remarks, but some of the charts from are sprinkled in that presidential Q&A below, and then following it as well.
The White House Press Office to MHProNews,
other Media on President Trump and
Sexual Harassment Allegations in the News
Until yesterday, the president has been silent for days on the issues of sexual harassment, Congressional payoffs to accusers, GOP Alabama Senate candidate Roy Moore, Senator Al Franken (D-MN), and senior Democratic Congressman John Conyers, among other topics.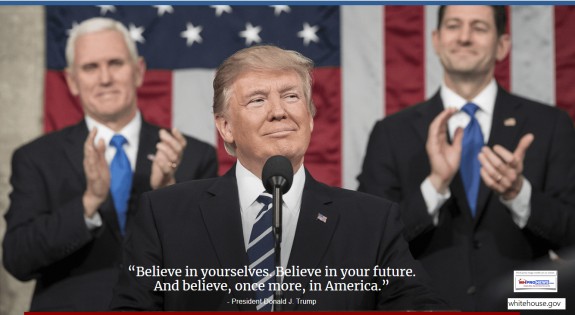 That Q&A from yesterday is being shared verbatim, per the White House pressroom release to the Daily Business News.
Remarks by President Trump Before Marine One Departure
South Lawn – 3:16 P.M. EST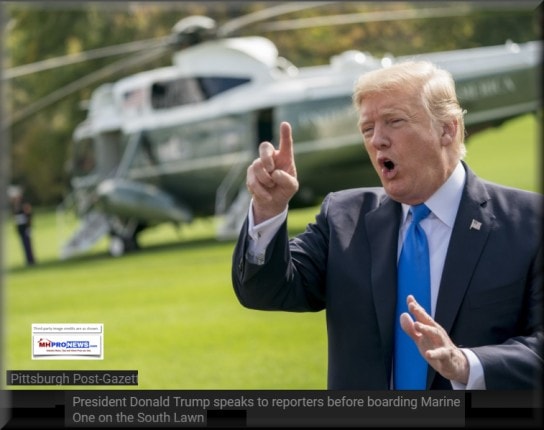 Q Mr. President, are you ready to talk about Roy Moore at all?
THE PRESIDENT: Yeah, I'll be talking about him. I can tell you one thing for sure: We don't need a liberal person in there, a Democrat — Jones. I've looked at his record. It's terrible on crime. It's terrible on the border. It's terrible on the military. I can tell you for a fact, we do not need somebody that's going to be bad on crime, bad on borders, bad with the military, bad for the Second Amendment.
Q Is Roy Moore, a child molester, better than a Democrat? He's an accused —
THE PRESIDENT: Well, he denies it. Look, he denies it. I mean, if you look at what is really going on, and you look at all the things that have happened over the last 48 hours, he totally denies it. He says it didn't happen. And, you know, you have to listen to him also. You're talking about, he said 40 years ago this did not happen. So, you know —
Q Are you going to campaign for Roy Moore?
THE PRESIDENT: I'll be letting you know next week. But I can tell you, you don't need somebody who's soft on crime, like Jones.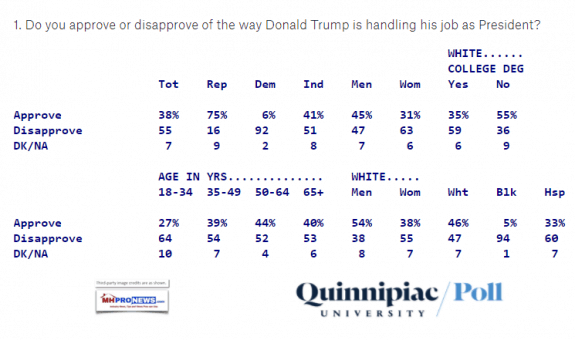 Q Mr. President, what is your message to women, sir, during this pivotal moment in our country where we're talking about sexual misconduct? You've had your own allegations against you. What do you say to women?
THE PRESIDENT: Let me just tell you, Roy Moore denies it. That's all I can say. He denies it. And, by the way, he totally denies it.
Q Mr. President, what is your message to women? This is a pivotal moment in our nation's history.
THE PRESIDENT: Women are very special. I think it's a very special time because a lot of things are coming out, and I think that's good for our society, and I think it's very, very good for women. And I'm very happy a lot of these things are coming out, and I'm very happy it's being exposed.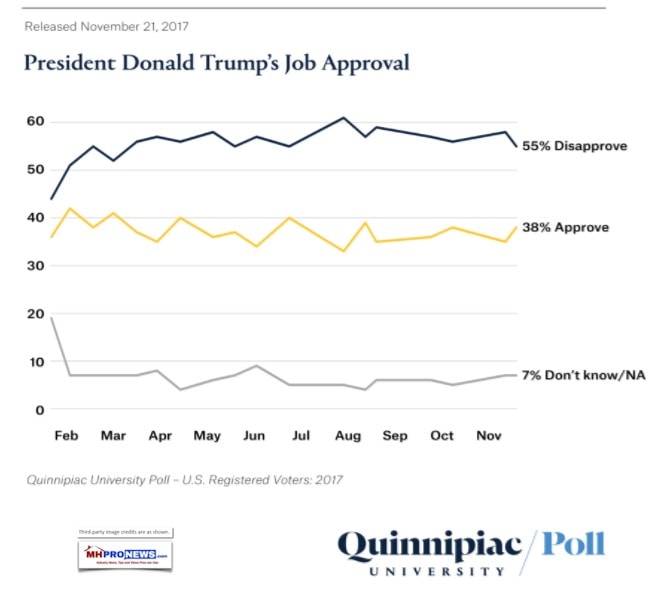 Q Should Al Franken resign now?
THE PRESIDENT: I don't know — look, I don't want to speak for Al Franken. I don't know what happened.
Q What about John Conyers?
THE PRESIDENT: I just heard about Conyers two minutes ago.
As far as Franken is concerned, he's going to have to speak for himself. I'd rather have him speak for himself.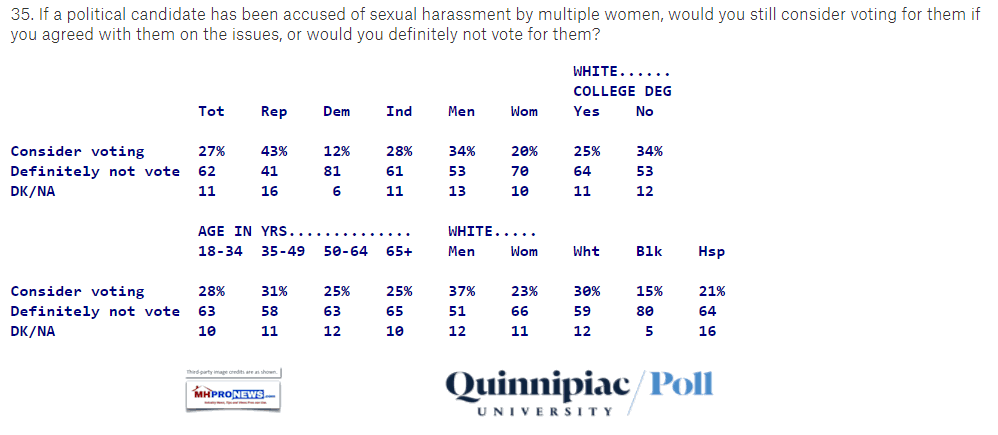 Q What did you say to Vladimir Putin, sir?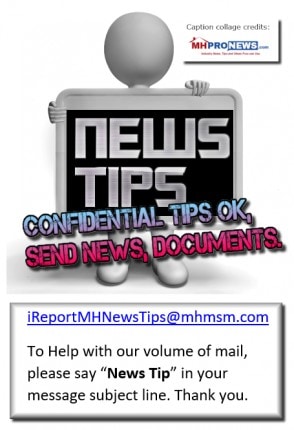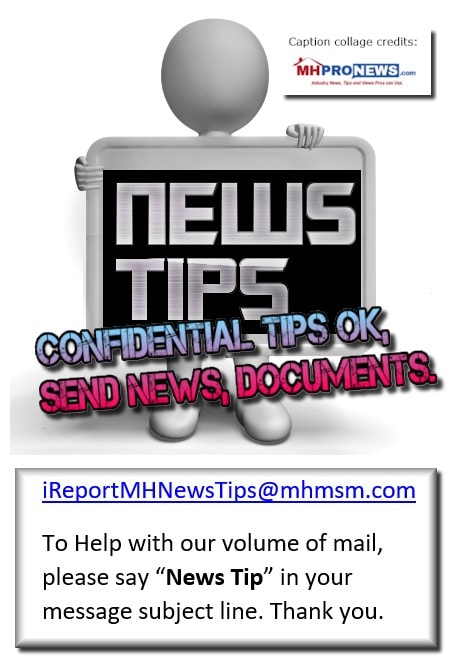 THE PRESIDENT: We had a great call with President Putin. We're talking about peace in Syria — very important. We're talking about North Korea. We had a call that lasted almost an hour and a half. We've just put out a release on the call. But we're talking very strongly about bringing peace for Syria. We're talking about very strongly about North Korea and Ukraine.
Q The AT&T-Time Warner merger, sir — what do you think about it?
THE PRESIDENT: Well, I'm not going to get involved in litigation. But, personally, I've always felt that that was a deal that's not good for the country. I think your pricing is going to go up. I don't think it's a good deal for the country. But I'm not going to get involved. It's litigation.
Thank you, everybody. Have a very great Thanksgiving.
Q Do you believe Roy Moore's denials? Do you believe him?
THE PRESIDENT: Well, he denies. I mean, Roy Moore denies it. And, by the way, he gives a total denial. And I do have to say, 40 years is a long time. He's run eight races, and this has never comes up. So 40 years is a long time. The women are Trump voters; most of them are Trump voters. All you can do is, you have to do what you have to do. He totally denies it.
Q Mr. President, do you believe Congress should release the names of lawmakers who have settled on sexual harassment claims?
THE PRESIDENT: I do. I really do. I think they should. Thank you. Have a good Thanksgiving, everybody.
END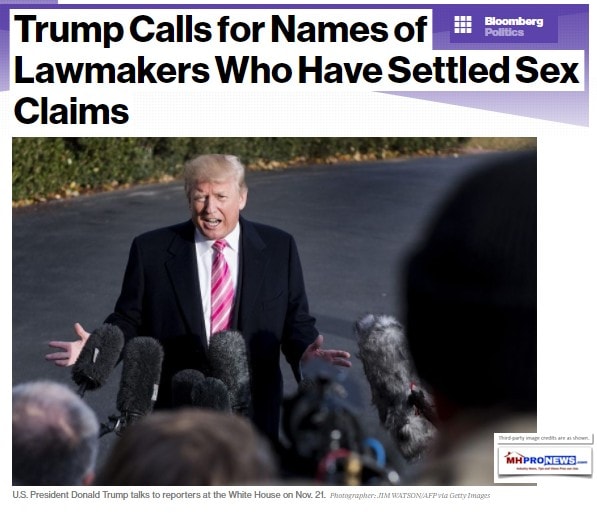 Quinnipiac University National Poll
Wikipedia says that Quinnipiac University does not disclose their polling arm's operating budget, and the poll does not accept clients or outside funding.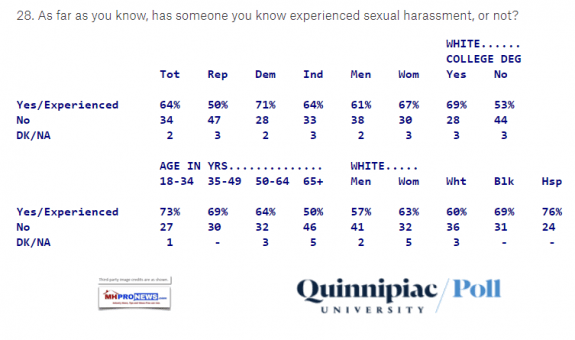 That said, the Daily Kos, Akdart and The Conservative Treehouse are among those in media that note that Quinnipiac's polling has historically had a left leaning, or pro-Democratic tilt.  For the left-right media tilt analysis by award winning journalist, Sharyl Attkisson, click here.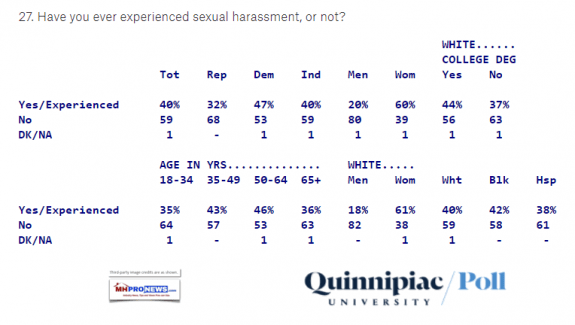 Some of the questions Quinnipiac used are what pollsters call "push polling" style. What that  means is that the question tends to push respondents in a certain direction, which may influence their responses.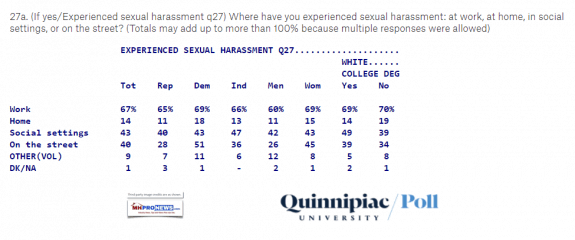 Then, news media picks up those polls, often without qualifiers like those noted above, and thus those skewed responses are in turn a tool that attempts to influence the public at large.
Spotlight – Weinstein's Weiner Scandal Rocks, Hollywood, Politics, Business – MH Market UPdate$
While virtually all polls show President Trump overall job approval numbers under 50 percent, what many in media fail to mention is what the Drudge Report recently pointed out.  Namely, that President Trump is polling better than other democratic world leaders, such as Britain's May, Germany's Merkle and France's Macron.
The president also out-polls Congress, and trust in the mainstream news media.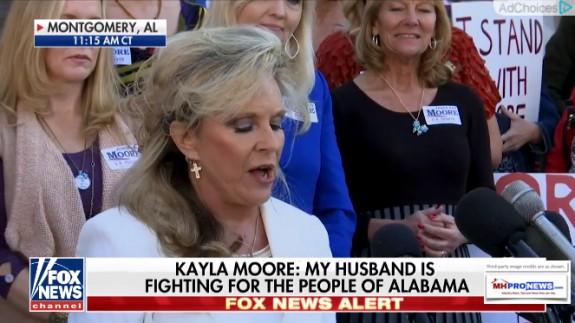 The Daily Business News will do a post-Thanksgiving review of sexual harassment insights as it relates to manufactured housing. Stay tuned.  "We Provide, You Decide." © ## (News, tips, and commentary.)
Related:
Beyond Thanksgiving, Reflections on Scandals, Fears, Reform, Prayer, Conversion. how the problems and promise of our nation and industry can be achieved.
(Image credits are as shown above, and when provided by third parties, are shared under fair use guidelines.)

Submitted by Soheyla Kovach to the Daily Business News for MHProNews.com.