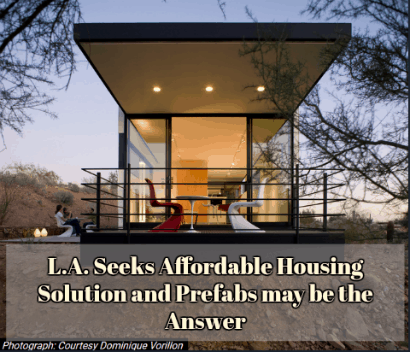 The City of Los Angeles is officially the most unaffordable place to live in the United States, per a UCLA Anderson School of Management study.
With the number of jobs increasing, and the number of homes on the market unchanged, the need for affordable housing in the city has never been greater.
A recent Daily Business News article reported that the L.A. metropolitan area has the second most "worst case" renters in the U.S.
"Worst case" renters are those spending more than half their income on rent, or living in substandard housing – and in some cases – both.
The PreFab/Factory Built Home Answer?
One solution the city appears to be leaning more toward is prefabricated or 'prefab' housing, according to TimeOut L.A.
Among the reasons prefab is being considered are:
reduced building times,
ability to withstand earthquakes,
and affordability.
"Los Angeles is like the petri dish for experimentation," says Jennifer Siegal, founder and principal of prefab company Office of Mobile Design. "The city is less dense than older East Coast cities, and our 72 °F -and-sunny climate allows for lots of indoor-outdoor design possibilities."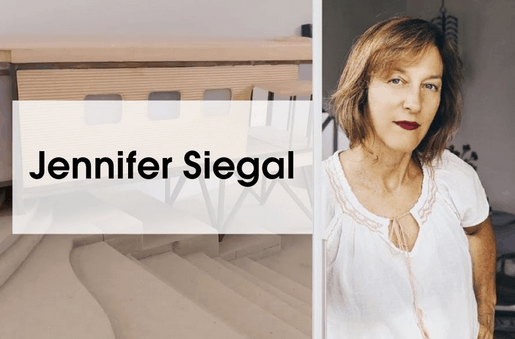 Combatting NIMBY Attitudes to Solve the Affordable Housing Crisis
While it all sounds like a perfect plan there is almost certainly going to be resistance from NIMBY homeowners in the city.
However a growing number of prefabricated and modular projects in California – like Google's plans to put up modular homes as temporary employee housing – along with the efforts of local prefab builders may persuade people to be more open minded.
In the L. A. metro itself, the Daily Business News has previously reported on several projects, such as the Potters Lane container housing project, linked here.
So Siegal is in good company.  She used modular building for a three-story addition to her Venice bungalow. The modules are stacked, with an Astroturf-covered roof deck.
"We're showing that you can do high-quality, highly sustainable, cost-effective housing, in half the time, using prefab," says CEO of LivingHomes, Steve Glenn.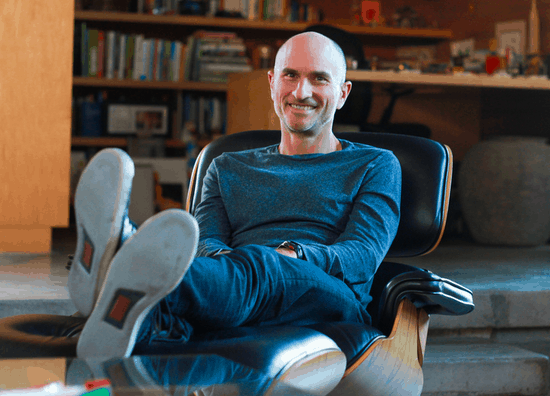 Glenn's Santa Monica home is built out of 11 modules.  It is made to LEED certified platinum, solar standards.  It has a greywater recovery system. The walls in his home are also movable, which allows the family to "rearrange" the home as needed.
The home is also more "green" than most, made with recycled glass, steel, cement, and sustainably harvested wood.
Other Prefab Projects in L.A. and Greater SoCal
Siegel and Glenn are not the only ones who see the potential that modular and prefabricated housing has to offer for Los Angeles residents in the state the city is in currently.
According to Curbed L.A. a "new affordable housing complex may be on the way to Alvarado Street in Westlake, with the assistance of a bit of state funding."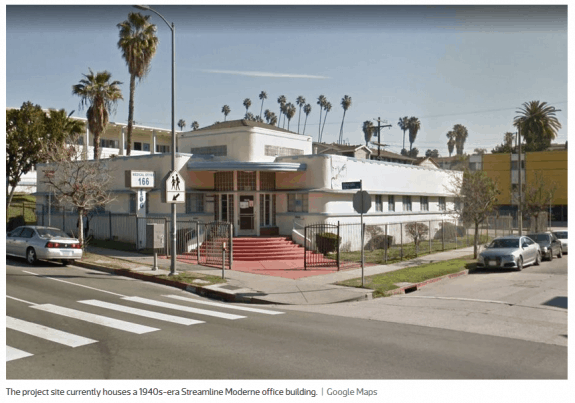 The idea for a 90 unit project to be completed using prefabricated materials was proposed by the Foundation for Affordable Housing, an Orange County based non-profit.
The Westlake project, if it is seen through to the end, expects to include both studio and 1-bedroom "open plan" units available to renters making less than 80 percent of the areas median income.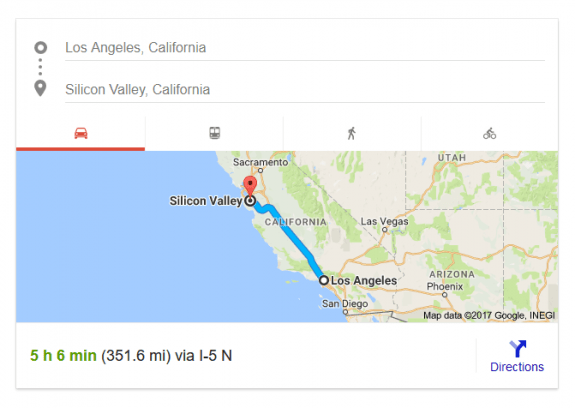 As mentioned previously, about five hours away in the Silicon Valley is Google's parent company, Alphabet Inc. They've made plans to use modular housing as temporary employee housing. As Daily Business News reported, they have placed their order for the modular units through Factory OS, so the plans are moving forward already.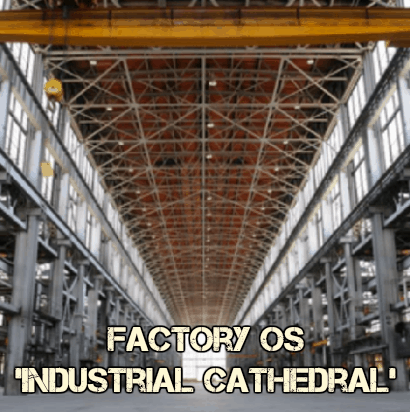 Siegal was previously featured touting "mobile homes" – manufactured homes – in a story carried by CBS and MHLivingNews, linked here.
With the knowledge that affordable housing needs are at their highest in L.A. and the greater SoCal area it appears that at least some prefab professionals are making efforts to use this to their advantage, promoting the benefits of factory built homes. ## (News.)
(Image credits are as shown above, and when provided by third parties, are shared under fair use guidelines.)
Submitted by Julia Granowicz to Daily Business News for MHProNews.