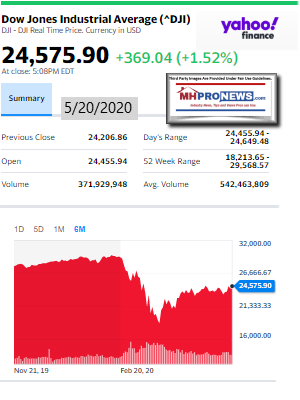 Left-of-center CNBC reported today a surge in mortgage applications.
Advertise with MHProNews to be seen
HousingWire issued a similar report. Both sets of insights, with week-over-week data is found further below.
This is occurring as dozens of states are 'reopening' from various degrees of partial shutdowns that have sidelined over 36 million Americans in about 2 months that previously had jobs.
What the data says and what analysts observations are about the latest are the featured focus found further below.
Quotes That Shed Light…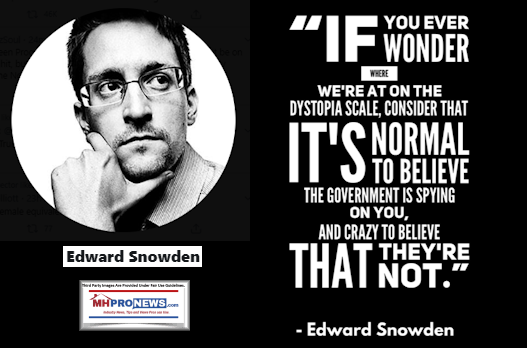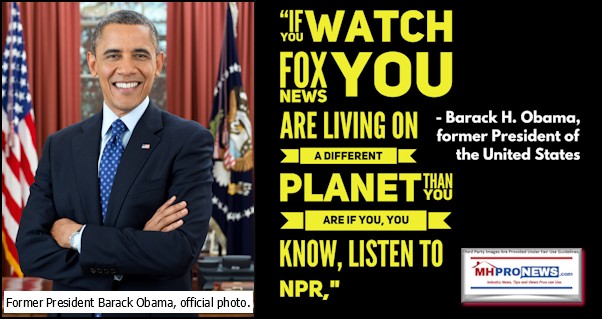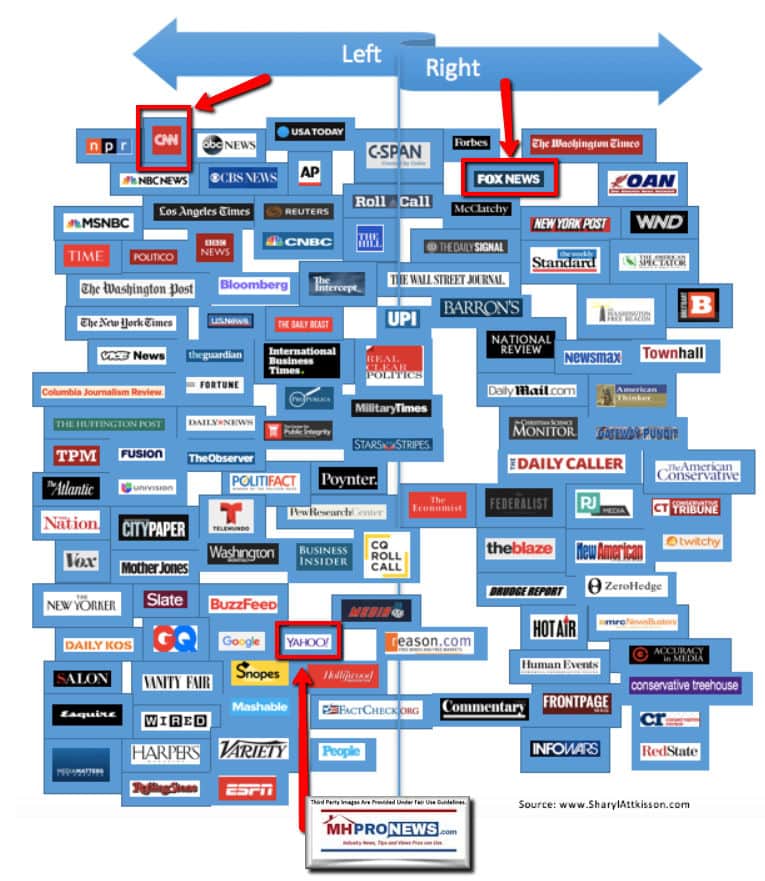 Headlines from left-of-center CNN Business
Shut down again
Robots stations assemble vehicle components at the Ford Motor Co. Chicago Assembly Plant in Chicago, Illinois, U.S., on Monday, June 24, 2019. Ford invested $1 billion in Chicago Assembly and Stamping plants and added 500 jobs to expand capacity for the production of all-new Ford Explorer, Explorer Hybrid, Police Interceptor Utility and Lincoln Aviator.
Days after two Ford plans reopened, they were apbruptly closed again due to Covid-19
The US already had a housing crisis. Covid-19 has only made it worse
Sears' survival is now in doubt
LIVE UPDATES Another 2.4 million jobless claims are expected tomorrow
Is the bear market over? Wall Street isn't so sure
ANALYSIS Asia's richest man is trying to build the next global tech giant
Microsoft Windows is getting an Apple-like upgrade
Apple offers a faster way to unlock your iPhone while wearing a face mask
Opinion: The government should pay businesses and workers to be productive, not to do nothing
NASA's head of human spaceflight abruptly resigns, citing a 'mistake'
CVS Health is returning millions in coronavirus relief funds
Why the 'CBS Evening News' failed to air for a chunk of America
Matt Lauer responds to rape allegation from Ronan Farrow's 'Catch & Kill'
ORLANDO, UNITED STATES – MARCH 19, 2020: Customers rush to purchase toilet paper at a Target store during the panic shopping. People stock up on food and personal hygiene products in response to the coronavirus (COVID-19) pandemic.
As you shop for the apocalypse, stores are paying a price
A voting booth sits at a polling station in Milwaukee, Wisconsin, U.S., on Tuesday, April 7, 2020. Wisconsin proceeded with its primary on Tuesday and voters defied stay-at-home orders to wait as long as two hours to cast ballots in the first state to hold an in-person election since the coronavirus pandemic sent Americans into their homes.
Trump will lose in a landslide because of the economy, new election model predicts
CHICAGO, ILLINOIS – MARCH 27: A pedestrian walks past the boarded up Disney Store on Michigan Avenue on March 27, 2020 in Chicago, Illinois. Nearly all of the stores along this stretch of Michigan Avenue known as the Magnificent Mile have been closed but, only a few have been boarded up, after the governor issued a stay-at-home order in an attempt to curtail the spread of the coronavirus (COVID-19) in the city.
Walt Disney's grandson slams company's exec bonuses while workers are furloughed
MARKETS
A BRANDING OPPORTUNITY
Why big brands are jumping on the face mask bandwagon
Clothing company pivots to masks to stay in business
He switched from making clothes to making masks
Disney's face masks feature your favorite characters
Costco starts requiring customers to wear masks
SPOTIFY LEANS INTO PODCASTS
NEW YORK, NEW YORK, November 1, 2019:
Dawn Ostroff photographed at the Spotify headquarters in New York City.
For Spotify, music might not actually be the key to success
Joe Rogan's podcast is now exclusively on Spotify
Spotify buys Bill Simmons' podcast empire
The pandemic is changing how we stream music
You can now make Spotify playlists for your pet
Headlines from right-of-center Fox Business
MARKETS
Stocks rally as all 50 states partially reopen
Connecticut became the latest state to begin reopening from coronavirus lockdowns, allowing retail, offices, outdoor restaurants and outdoor recreation activities to resume.
Oil prices slide off highs despite unexpected inventory decrease
THE FED
Fed officials say 'unprecedented' economic turndown on the horizon
Ford plant reopens after brief shutdowns linked to virus infections
NEWS
Pence in Florida as coronavirus lockdowns relax, economy reopens
Pork plant reopens as America's meat supply chain nears snapping point
RETIREMENT
Huge number of workers retire earlier than planned — and that figure could soon rise
OPINION
SEC commissioners: Why we may make permanent change to this small biz rule
SCARED MONEY
NEWS
Big money investors fear 2nd coronavirus wave will derail stocks
BURBS BANK?
REAL ESTATE
Coronavirus has Citi considering moving offices to suburbs: Report
EASY FOR YOU TO SAY
POLITICS
Politicians in strictest coronavirus lockdown states still getting paid
LIVE LIKE A LEGEND
REAL ESTATE
Jackie Kennedy Onassis's Hamptons childhood summer home for sale
HE'LL BITE
BUSINESS LEADERS
Mark Cuban offers help with PPP loans to small businesses
TROUBLE IN PARADISE
MONEY
Large sections of this state's economy decimated from coronavirus pandemic
'TACKLED' IN HIS SEAT
LEGAL
NFL player sues airline after allegedly being sexually assaulted during flight
STREAMING WARS
TECHNOLOGY
Apple TV+ turns up the heat on rival Netflix by buying up these movies
SHUT OUT
CHINA
'OPERATION HAIRCUT'
NEWS
WATCH: Michigan protesters find creative way to express displeasure
SUITING UP
TECHNOLOGY
Astronauts arriving for NASA's 1st home launch in decade
UNHAPPY CAMPERS
NEWS
Coronavirus causes murky CDC guidelines on summer camps
UNDER THE BUS
TRAVEL
Increasingly vital mass transit option facing ruin amid coronavirus
LASTING LEGACY
SPORTS
Kobe Bryant's wife will inherit his massive stake in startup, founder says
INVISIBLE ENEMY HUNTER
TECHNOLOGY
Apple, Google release coronavirus contact-tracing technology for apps
LIFESTYLE
Thousands in Michigan evacuated as river dams break, flood communities
SPORTS
Tom Brady, LeBron James join Apple TV+ for 'Greatness Code' sports docuseries
NISSAN
Two detained in Mass. for helping former Nissan exec escape Japan: Feds
MONEY
Is mortgage forbearance an option? Here's what to know
LIFESTYLE
Getting divorced may be more expensive than you think
MARKETS
Moderna CEO disputes report it didn't release enough virus vaccine data
POLITICS
Trump says he may host G7 in person, after earlier canceling
TRAVEL
United Airlines, Clorox roll out new cleaning procedures in airports, planes
NEWS
SEE IT: Costco shopper ejected from store for violating this safety protocol
ECONOMY
Coronavirus pandemic could cost the global economy $82 trillion
HEALTH
US births fall and coronavirus could cause steeper decline
RETAIL
C. Penney reopens dozens more stores days after filing for bankruptcy protection
MONEY
Kroger workers don't need to repay coronavirus bonuses, grocer blames 'payroll error'
MONEY
'It's not fair': Salon owner demands to reopen as curve, and business, flatten
MONEY
Hobby Lobby sues Christie's over sale of Mesopotamian tablet for $1.7 million
MEDIA
'Today' show addresses Matt Lauer's attack on Ronan Farrow
RICH & FAMOUS
'I want to feed people': Oprah Winfrey gives grants to 'home' cities in pandemic
MONEY
Delta CEO to Bartiromo: No US airlines will go out of business thanks to Trump
TRAVEL
Frequent flier's plea to TSA: Let us bring more of this on planes
MONEY
Casino, gambling hall closings crush Mississippi county
10 Market Indicator Closing Summaries – Yahoo Finance Closing Tickers on MHProNews…



Featured Focus – Where Business, Politics and Investing Can Meet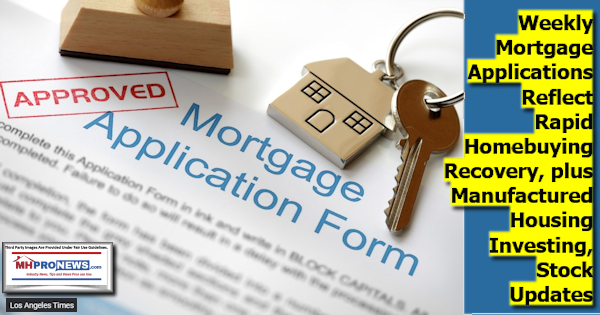 First, let's look at what CNBC reported earlier today.
Purchase volume was just 1.5% lower than a year ago, a rather stunning recovery from just over a month ago, when purchase volume was down 35% annually.
Mortgage applications to purchase a home rose 6% last week from the previous week, according to the Mortgage Bankers Association.
"If mortgage demand is an indicator, buyers are coming back to the housing market far faster than anticipated, despite coronavirus shutdowns and job losses," said CNBC's Diana Olick on 5.20.2020.
Quoting that same report:
Mortgage applications to purchase a home rose 6% last week from the previous week, according to the Mortgage Bankers Association's seasonally adjusted index. Purchase volume was just 1.5% lower than a year ago, a rather stunning recovery from just six weeks ago, when purchase volume was down 35% annually.
"Applications for home purchases continue to recover from April's sizable drop and have now increased for five consecutive weeks," said Joel Kan, an MBA economist. "Government purchase applications, which include FHA, VA, and USDA loans, are now 5 percent higher than a year ago, which is an encouraging turnaround after the weakness seen over the past two months."
As states reopen, so are open houses, and buyers have been coming out in force, if masked. Record low mortgage rates, combined with strong pent-up demand from before the pandemic and a new desire to leave urban downtowns due to the pandemic, are driving buyers back to the single-family home market. It remains to be seen if this is simply the pent-up demand or a long-term trend.
Buoying buyers, the average contract interest rate for 30-year fixed-rate mortgages with conforming loan balances of up to $510,400 decreased to 3.41% from 3.43%. Points including the origination fee increased to 0.33 from 0.29 for 80 percent loan-to-value ratio loans.
"The average loan amount for refinances fell to its lowest level since January — potentially a sign that part of the drop was attributable to a retreat in cash-out refinance lending as credit conditions tighten," said Kan. "We still expect a strong pace of refinancing for the remainder of the year because of low mortgage rates."
Federal regulators this week changed lending guidelines for Fannie Mae and Freddie Mac, allowing refinances on loans that were or still are in the government's mortgage bailout, part of the coronavirus relief package. Those loans can be refinanced once borrowers have made at least three regular monthly payments. Given tough economic conditions and rising unemployment, more borrowers may be looking to save money on their monthly payments.
Weaker refinance demand pushed total mortgage application volume down 2.6% for the week.
The refinance share of mortgage activity decreased to 64.3% of total applications from 67% the previous week. The share of adjustable-rate mortgage activity increased to 3.2% of total applications.
Additionally, HousingWire reported today the following.

The consecutive weekly increases in purchase applications may be a sign the housing market is beginning to recover from the impact of COVID-19, said Joel Kan, MBA's associate vice president of economic and industry forecasting.
"As states gradually reopen and both homebuyer and seller activity increases, we will be closely watching to see if these positive trends continue, or if they reflect shorter-term, pent-up demand," Kan said.
Refinance activity fell to its lowest level in over a month despite mortgage rates remaining close to record lows. The average loan amount for refinances hit its lowest level since January, according to the report.
The low interest rates should result in an increase in refi applications for borrowers who still have jobs, Kan said.
"We still expect a strong pace of refinancing for the remainder of the year because of low mortgage rates," Kan said. "With many homeowners still facing economic and employment uncertainty, these refinance opportunities will allow them to save money on their monthly payments, which can then be used to help other areas of their budgets."
The Market Composite Index, a measure of overall application volume, decreased 2.6% on a seasonally adjusted basis from the prior week. Government purchase applications, which include Federal Housing Association loans, Veterans Administration loans, and United States Department of Agriculture loans, were 5% higher than a year ago.
Here is a more detailed breakdown of this week's mortgage application data:
The FHA's share of mortgage apps remained unchanged from the week prior at 11.5%.
The VA share of applications fell from 13.7% to 13.4%.
The USDA share of total applications increased from 0.6% to 0.7%.
Mortgage interest rates for 30-year fixed-rate mortgages with conforming loan balances ($510,400 or less) fell to 3.41% from 3.43% the week before.
The average contract interest rate for 30-year fixed-rate mortgages with jumbo loan balances (greater than $510,400) fell to 3.66% from 3.69%.
The average contract interest rate for 30-year fixed-rate mortgages backed by the FHA increased from 3.37% to 3.46%.
The average contract interest rate for 15-year fixed-rate mortgages decreased from 2.92% to 2.88%.
The average contract interest rate for 5/1 ARMs decreased to 3.19% at 3.26%."
MHProNews Analysis and Commentary
This is obviously just one week of data, but it is obviously hopeful.
It should be seen in the light of the cross section of manufactured home industry feedback on their in-the-field experiences revealed in the report below.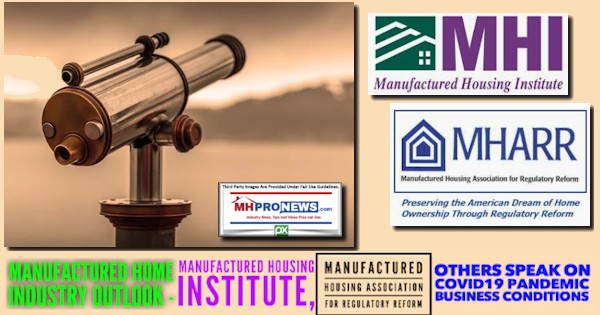 As MHProNews reported this morning, publicly traded Legacy Housing reported a surprisingly strong results. See that in the report linked below.
https://www.manufacturedhomepronews.com/saga-continues-legacy-housings-legh-latest-surprise/
Advertise with MHProNews to be seen
It should be noted that industry readers are apparently hungry for data and insights. The article linked below was published at 3:40 AM. This data in the box below is from Webalizer and it was "Generated 20-May-2020 07:14 CDT," or 8:14 AM ET. So in about 4½ hours, on just one of over a dozen cPanels on the MHProNews website, there were 4,693 hits on that report. That's over 1,000 hits an hour, most of it before dawn.
Hits URL or web address
Yes, part of that is because professionals are interested in Legacy Housing related reports. But it is also arguably because professionals are hungry for the type of hard data that a publicly traded firm provides.
April totals on HUD Code manufactured homes will be produced and published in about 2 weeks. Until then, the prior report is linked below.
Programming Note:
A detailed look at the latest COVID19 related data and the light that sheds on national and manufactured housing issues will be our planned report for tomorrow morning. Odds are excellent it will have facts that will surprise you.
Don't miss it.
Related Reports: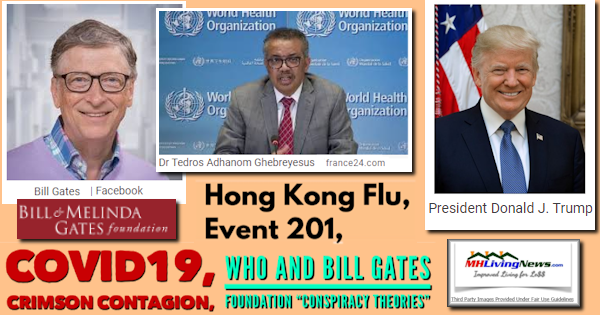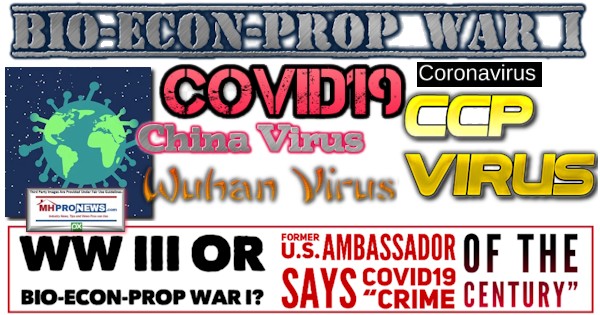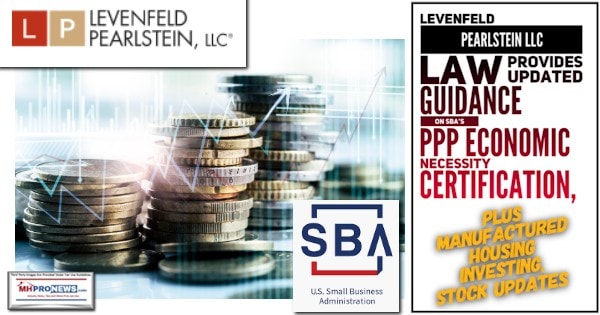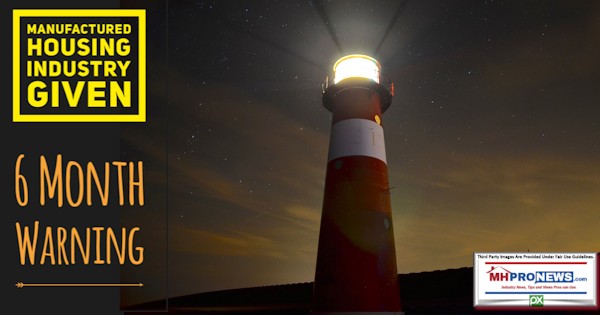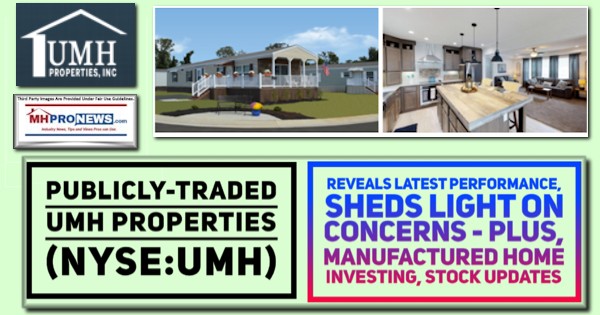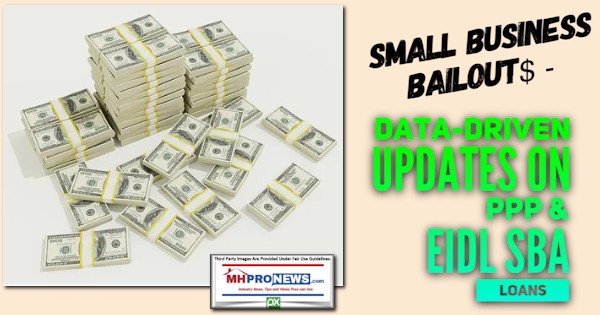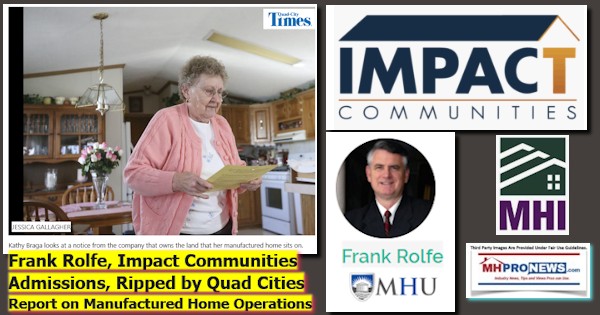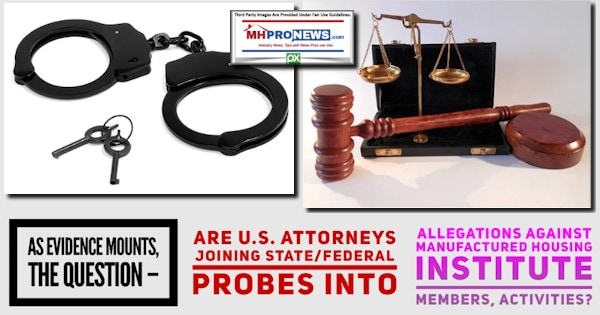 Manufactured Housing Industry Investments Connected Closing Equities Tickers
Some of these firms invest in manufactured housing, or are otherwise connected, but may do other forms of investing or business activities too.
NOTE: The chart below includes the Canadian stock, ECN, which purchased Triad Financial Services, a manufactured home industry lender
NOTE: Drew changed its name and trading symbol at the end of 2016 to Lippert (LCII).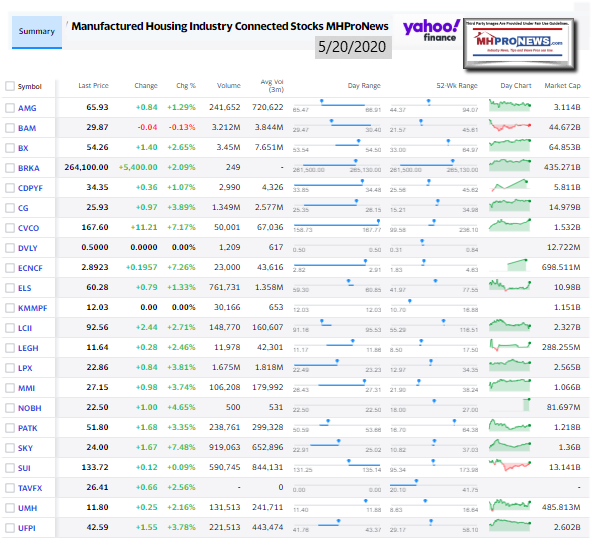 Spring 2020…
Berkshire Hathaway is the parent company to Clayton Homes, 21st Mortgage, Vanderbilt Mortgage and other factory built housing industry suppliers.
· LCI Industries, Patrick, UFPI, and LP each are suppliers to the manufactured housing industry, among others.
· AMG, CG, and TAVFX have investments in manufactured housing related businesses. For insights from third-parties and clients about our publisher, click here.
Enjoy these 'blast from the past' comments.
MHProNews. MHProNews – previously a.k.a. MHMSM.com – has celebrated our tenth anniversary and is in year 11 of publishing.


Learn more about our evolutionary journey as the industry's leading trade media, at the report linked below.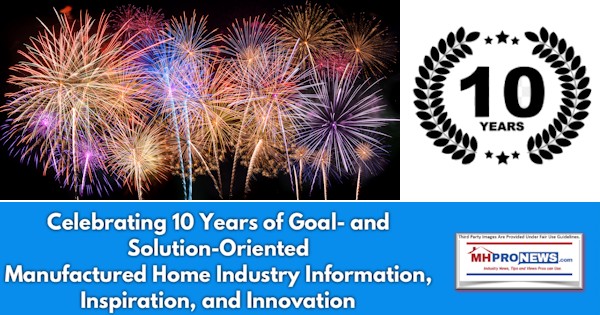 · For expert manufactured housing business development or other professional services, click here.
· To sign up in seconds for our industry leading emailed headline news updates, click here.

Disclosure. MHProNews holds no positions in the stocks in this report.https://www.manufacturedhomepronews.com/2019-year-end-totals-reveals-decline-in-new-hud-code-manufactured-home-production-shipments/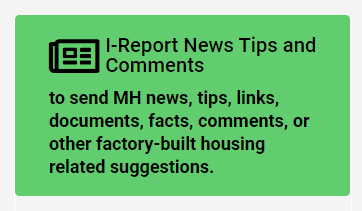 That's a wrap on this installment of "News Through the Lens of Manufactured Homes and Factory-Built Housing" © where "We Provide, You Decide." © (Affordable housing, manufactured homes, stock, investing, data, metrics, reports, fact-checks, analysis, and commentary. Third-party images or content are provided under fair use guidelines for media.) (See Related Reports, further below. Text/image boxes often are hot-linked to other reports that can be access by clicking on them.)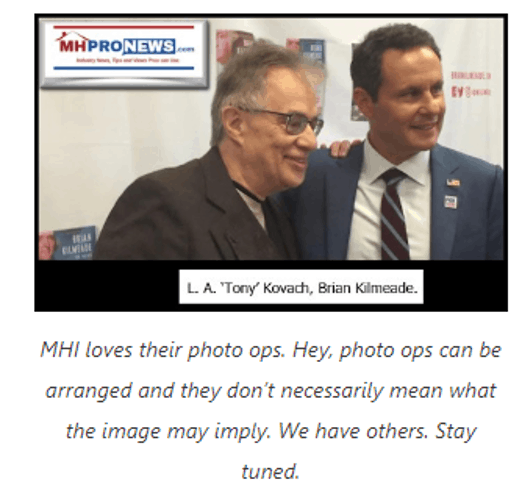 By L.A. "Tony" Kovach – for MHLivingNews.com.
Tony earned a journalism scholarship and earned numerous awards in history and in manufactured housing. For example, he earned the prestigious Lottinville Award in history from the University of Oklahoma, where he studied history and business management. He's a managing member and co-founder of LifeStyle Factory Homes, LLC, the parent company to MHProNews, and MHLivingNews.com. This article reflects the LLC's and/or the writer's position, and may or may not reflect the views of sponsors or supporters.
http://latonykovach.com Connect on LinkedIn: http://www.linkedin.com/in/latonykovach
AEI Flash Housing Market Indicators