It's "Nihilism," said Jason Hill, Ph.D., with De Paul University in Chicago.
"An attack on reason."
"An attack on rational argumentation."
What is Dr. Hill talking about?
Among other concerns, he believes there is a growing power wielded by tech giants over free speech. If you think this doesn't matter to MHVille, then ask yourself: do you want someone else controlling what you can or can't say?  Do you want Google, Facebook, Twitter, YouTube or others controlling how or what you say, think on line, and try to do?
Various news reports have recently made it clear that Google is working with China's communist government for a censored version of the internet.  What happened to Google's motto of "Don't be Evil"?
Twitter and Facebook's Mark Zuckerberg have openly admitted that they are more leftist in orientation.
"We need to constantly show that we are not adding our own bias, which I fully admit is … is more left-leaning," Twitter CEO Jack Dorsey said Saturday on CNN.  Zuckerberg made his admission on Capital Hill earlier this year, during his testimony, see that linked further below.
There is a growing trend of shadow banning of views online by these tech titan's operations.
Part of the essence of the problem of our industry is an informational/educational one. When so much of our communications depends on what happens via these platforms, and their owners are manipulating access to speech, will citizens just accept that as ok?
Hill's discussion with Tucker Carlson is frankly dark, and goes beyond mere tech.  Tucker in this video clearly suggests that the American people need to react, and say that these types of abuses can't or shouldn't stand as is.

Near the end of this video, Dr. Hill finally says that people must stand up and say, "No. This is wrong. Free speech has got to be defended.  I'd go so far as to say that even hate speech, so long as it is not an incitement to violence," has to be defended.
That was precisely the view of the founding fathers of this nation. Let free speech lead to a robust discussion, which in turn would clarify a truth on a given subject.  By contrast, controlled speech is the vision of totalitarians and demagogues. It's part of what George Orwell warned his readers about in the classic, dystopian novel, 1984.
While the video above is often framing the discussion as a left vs. right issue, the reality is that it is a control over speech issue. Keep in mind the bruhaha just last week, when a Facebook executive's talk to news professionals drew shocked responses.
"Work With Us Or Die," Threat from Facebook's Brown, per SUN Report
That Facebook executive's essential point was that independent news media would die if they don't work with their social media platform. While Facebook denied that's what they meant, isn't their raw power being admitted to, either way?  See that report, linked above.
The Solution?
"Complaining about a problem without posing a solution is called whining," said Teddy Roosevelt, America's 26th President, per Goodreads.
The answer for this problem that Dr. Hill raises?
Perhaps it is what Scott Galloway, of New York Stern's School of Business has said.
Galloway believes it is time to break up the tech giants under antitrust laws. Facebook has skyrocketed their lobbying dollars on Capitol Hill this year, hoping to avoid just that sort of outcome. On paper, voices from the political left to the right are among those who think a breakup under antitrust law is just what is needed.  But will there be enough support and moral courage to see that kind of challenge through?
NY Stern University's Scott Galloway on Facebook Founder Mark Zuckerberg's Capitol Hill Hearings
Antitrust laws also arguably ought to be exercised within manufactured housing too, for the same kinds of reason's Professor Galloway cites.  For more on that, see the related reports, linked above and below. "We Provide, You Decide." © ## (News, analysis and commentary.)
(Third party images, content are provided under fair use guidelines.)
1) To sign up in seconds for our MH Industry leading emailed news updates, click here.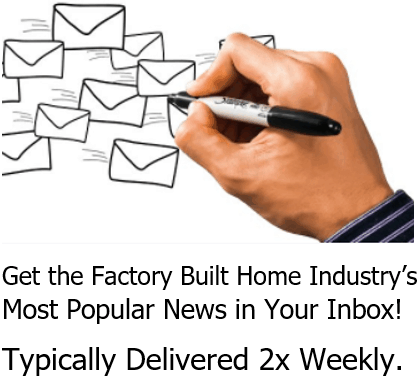 2) To provide a News Tips and/or Commentary, click the link to the left. Please note if comments are on-or-off the record, thank you.
3) Marketing, Web, Video, Consulting, Recruiting and Training Resources
Submitted by Soheyla Kovach to the Daily Business News for MHProNews.com. Soheyla is a managing member of LifeStyle Factory Homes, LLC, the parent company to MHProNews, and MHLivingNews.com.
Related Reports:
Warren Buffett Would be Okay With Clayton Homes Losing Money, Says Kevin Clayton – But Why?
Kevin Clayton, Leslie Gooch Sound-off; Left & Right Agree? Manufactured Homeland, MHI, & You
In manufactured housing, Terry Decio with Skyline quipped on camera " I'm tired of being the best kept secret, I'm ready to help house America." Terry's father Art was on the cover of Time Magazine, and in a good way.