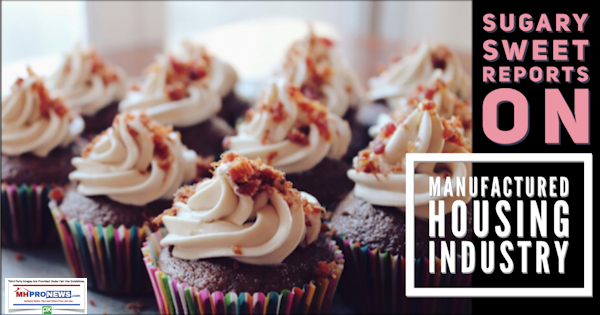 You don't have to be a doctor of dentist to realize that a person who relies on a diet of sugar, sweets, and fails to balance or brush will end up with rotten teeth and other health issues.
That is an analogy for manufactured housing professionals to ponder.
Businesses and industries use baselines, market-share, and other metrics that are fact-based. That data is used to determine how healthy – or not – a business or industry actually is.
Certainly, one metric is dollars and cents. How profitable is a business?  By the way, this is today's Monday Morning MH Sales/Marketing meeting post.
Rising profits are obviously good. But a 'sugar high' can feel good for a while too. It is only later that the health issues manifest themselves.
Profits may be rising, and that's good.  But if other metrics signal an imbalance or problem, then part of those profits ought to be allocated toward treating underlying issues that keep a business from rising even higher.
Above and below are industry metrics that must be considered, and then applied to your local market(s) and business interests.
At the MHEC meeting, one of the discussions was reportedly about the "unconstitutional taking" of property. It's a subject that the Daily Business News on MHProNews on that very topic. Where are the others in trade publishing on that or other vexing issues?
"Unconstitutional Taking," "Gentrification on Trial" in Recent Oak Hill Manufactured Home Community Ruling
From the outset, MHProNews has spotlighted good news, but also problem areas and how those can be dealt with. Reality is based on facts, not mere wishes, hopes, and day dreams that lack substance.
At the local, state, or federal level there are challenges. Those challenges exist outside of the industry, as well as inside.
Ignoring reality may have delayed consequences, but like that analogy of a diet of sugar, those health – and business – outcomes eventually surface.
Let's be blunt. There are controversial topics we cover that no one else in MHVille has or will touch. Perhaps in time, others in the industry's trade media will realize that the world won't end if they tackle real issues with something more than sugar-coating?
Cost and Benefit
There is a cost to even fact and evidence-based publishing, when it raises issues that are unpopular in certain quarters.
But benefits exist too.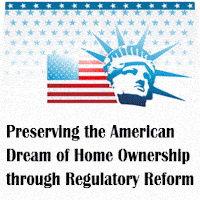 Readership on the site is more than double what it was a year ago. We were already the number one trade media, but that has expanded.
From big, to medium, or small organizations in manufactured housing, readers want a meal, not just candy. People may or may not agree with a perspective. But they know we have laid out facts, evidence and give others a chance to input too.
Leadership for your business can get a similar result. In fact, there is good evidence from our consulting and business development service clients that diving into tough topics is precisely what we'll qualify consumers and B2B decision makers want.
Keep candy for desert. Brush your intellectual teeth after you've consumed some sweet sounding stuff elsewhere.
A sponsor recently said that some "may not realize the power of your platform." It was a nice compliment to MHProNews/ MHLivingNews.  But the reality is that it has always been, and will always be a collaboration. Sponsors, clients, feedback, tips from industry pros, and our own team's work meld together to make this possible.
As we're preparing to publish this, we've had a written response from the mayor in the town in the story linked below.
Anti-MH Bigotry, Prejudice, and Possibly Illegal Action on Display in Manufactured Housing's Birthplace?
There are absolutely times when polite and pleasant behavior are merited.  There are other times when only vigorous push-back will work.
The shipment chart and comparisons to RVs or other industries are the only evidence-based reasons that are needed to realize that while the industry is 'recovering,' it is doing so far too slowly.  In most markets, sustainable, ethical increases in sales of 500% to 1000% (+/-) in new manufactured home sales ought to be possible.
The results are actionable intelligence and insights that leaders, managers, and investors can benefit from. Or as our tag line says, "Industry News, Tips, and Views Pros Can Use." © See related reports and links, below. "We Provide, You Decide." © ## (Manufactured housing related marketing & sales news, analysis, and commentary.)
(Third-party images and content are provided under fair use guidelines.)
By L.A. "Tony" Kovach – Masthead commentary, for MHProNews.com.
Tony is the multiple award-winning managing member of LifeStyle Factory Homes, LLC, the parent company to MHProNews, and MHLivingNews.com.
Office 863-213-4090 |Connect on LinkedIn:
http://www.linkedin.com/in/latonykovach
Click here to sign up in 5 seconds for the manufactured home industry's leading – and still growing – emailed headline news updates.
Related References:
"Family Owned," a Formula for Outperforming "Big Boys," Monday Morning MH Marketing Sales Meeting
Sustainable Success. Your Best MH Investment? Monday Morning Manufactured Housing Sales and Marketing Meeting
Becoming a Standout Performer, Monday Morning Sales, Marketing Meeting