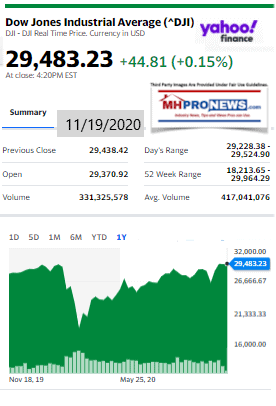 Former President Barack Obama was arguably correct a few years ago and right again recently when he spoke with NPR about U.S. media coverage. Using similar language each time, the 44th president said that someone's world view depends on what media sources an American is reading, watching, or listening to routinely.
While the case can be made that it is more nuanced than the former president said, as generalizations go, the 44th president fits the broad reality of our nation.
But that begs several questions. Among them, how is it possible that the view of public information could be so different?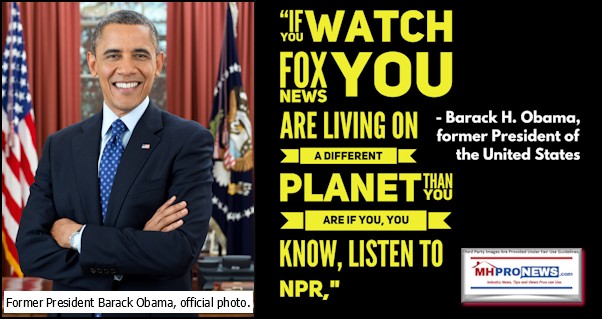 Part of the answer? In several cases, there is little or no information from certain media sources about issues that ought to be 'breaking news' and tall banner headlines.
A case in point is tonight's recap. Left-of-center CNN made no mention whatsoever in the bullets below about the roughly 1½ hour press conference by the Trump Campaign attorneys. Not slanted coverage, biased coverage – no coverage. No mention.
There is a mention in the headlines below of recent statement by President Trump about the 2020 election challenges. It begins with two words in all caps: "MISINFORMATION WATCH Trump makes baseless claim that Georgia will 'flip Republican'".
That is the state of much of American media. It isn't limited to that example below today from CNN. Fox News' Dana Perino is carrying water for Democrats along similar lines.
I'm embarrassed for Dana. Sad to hear that money is more important to her than journalistic truth. I thought better of her, but then again, I chose not to watch her anymore.

— Jillian Kahn (@JillianKD7) November 19, 2020
"Discovery can be a bitch," is an apt comment from someone that may have been involved in serious litigation.  If Dominion is as guilty as "Rudy and Sidney" say, they would indeed be unlikely to sue for defamation. Perhaps more to the defamation suit point, Giuliani said from time to time that his statements were based upon sworn affidavits.
My initial thought was Rudy and Sidney are opening themselves up for a defamation suit. Then I remembered, Discovery can be a Bitch.

— UncleFrag (@FragUncle) November 19, 2020
In fairness to Fox, their home page does have reporting from the former Mayor and US Attorney Rudy Giuliani, attorneys Sidney Powell, and Jenna Ellis press conference today on behalf of the Trump Campaign. But at 4:17 PM ET, Fox Business failed to have a single headline on the Giuliani-Powell-Ellis legal presser among any of their top stories. It is a stunning shift in a short time frame from a network that still features pro-Trump anchor Lou Dobbs.
Not in a MILLION YEARS would they risk discovery in a lawsuit. They're already fleeing their offices! They're gonna be hiding, trying not to be killed as the conspiracy "cuts all the loose ends," not suing someone whose legal response is that "truth is the ultimate defense."

— President-Elect John Galt Junior (@JohnGaltJunior3) November 19, 2020
So, statement's like Perino's illustrates the two worlds dueling within the Fox news brands themselves, which the conservative political cartoon by Branco illustrates below.
In case Kristin Fisher at Fox News doesn't realize how legally inaccurate her statement was in the video clip below, affidavits are a common legal feature in all sorts of litigation, because it is testimony given under oath. Some cases are opened or grounded in such documents and the related testimony that will follow a written statement made under oath and under penalties of perjury.
Looks like @KristinFisher wants to be the next Abilio @JimAcosta pic.twitter.com/9FHh0ODuTS

— Sebastian Gorka DrG (@SebGorka) November 19, 2020
Fox ratings are dropping, while right-of-center Newsmax ratings are rising. Newsmax claims over 2 million have downloaded their ap in recent weeks.
1 NEWS MAX

— Christinia Lane🇺🇸 (@ChristiniaLane2) November 19, 2020
But the point remains. Media are not reporting 'straight news,' they are reporting agenda-laced "narratives." Who said? CNN's Chris Cuomo on air, as the quotable quote below will reflect.
In one sense, media bias is not 'new.' The Media Research Center (MRC) and others have been reporting on it for decades. But there is arguably a boldness to the level of media bias, which is not just a 'left-vs-right' issue,' but a corporate leadership bias issue.  Who says? Glenn Greenwald and over 150 media, entertainment, and academic personalities, almost all of whom come from the political left.
Perhaps it is no surprise that there are hints that Tucker Carlson at Fox News appears to be shifting some since this classic interview with Greenwald. That noted, the pre-election interview is as insightful now as it was a few short weeks ago.
"Release the Kraken! -Sidney Powell pic.twitter.com/mgI3929abm

— Camillia Percefull (@campercefull1) November 16, 2020
On an evening when the markets rose, our featured focus will be various aspects of the Trump legal team press conference today. That will be found following the quotable quotes, the left-right headline bullets – look at those carefully to compare the differences! – and two of the three evening market summary graphics. The manufactured housing connected equities at the closing bell today are found following the featured focus and the related and recent reports.
 Quotes That Shed Light – American Social, Industry, National Issues…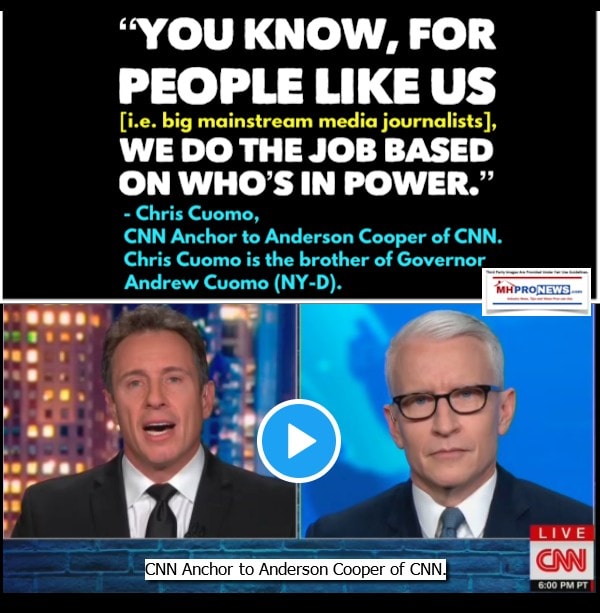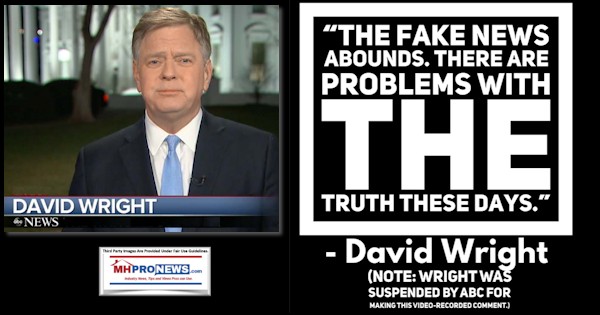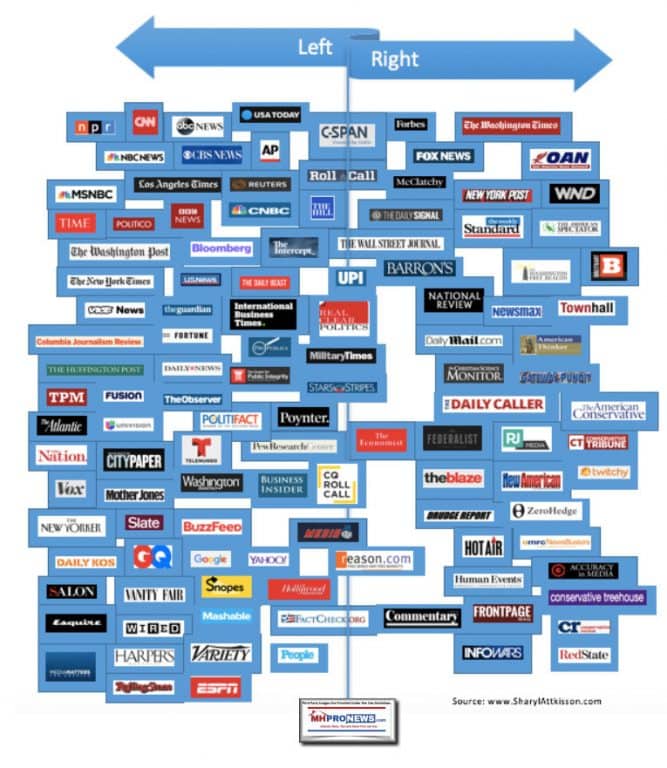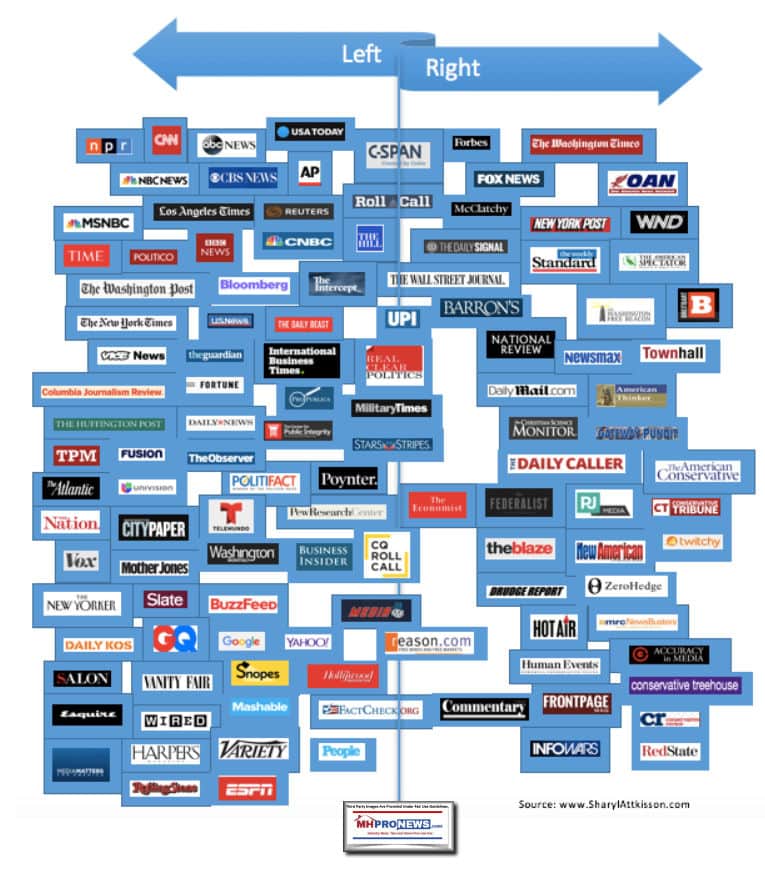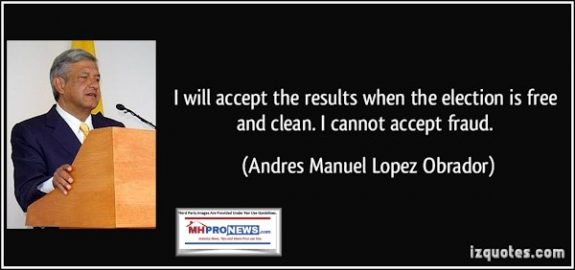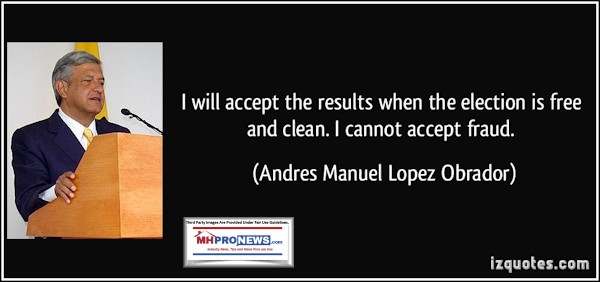 Notice: Closely read the various headlines from CNN tonight. There is no mention of the Trump Campaign's press conference. It is a blackout of the news, a form of censorship that Glenn Greenwald and others have decried
We are continuing our test of using headlines from Newsmax, which follows CNN below.
Headlines from left-of-center CNN Business
Rock-bottom rates
A view of the townhouses at Lenox Place at Sunnyside on November 16, 2020 in Alexandria, Va.
Mortgage rates fell to another record low last week — that's the 13th time this year
Home sales are off the charts
How a Covid vaccine could upend real estate markets — again
Ex-Federal Reserve chair Alan Greenspan: I've never seen anything like this
Alan Greenspan on the Fed's pandemic response
China borrows at negative interest rates for the first time
A recent spike in bond yields could raise problems for a Biden stimulus deal
GM spending $27 billion to make 40% of its cars electric by 2025
BuzzFeed buys HuffPost
The surprising reason why Apple was so gung-ho about its 5G iPhone
Apple to pay $113 million over deliberately slowing down iPhones
Small stocks are having one of their biggest months in history
MISINFORMATION WATCH Trump makes baseless claim that Georgia will 'flip Republican'
SHARE YOUR STORY How has the economy affected you this year?
How a small family-run cider business is still breaking even during a pandemic
LAX AIRPORT, CA – AUGUST 20: Passengers connect with drivers at the Rideshare Lot at LAX as Uber and Lyft drivers held a moving rally as part of a statewide day of action to demand that both ride-hailing companies follow California law and grant drivers basic employee rights and to denounce the corporations efforts to avoid their responsibilities to workers. Uber and Lyft threatened to suspend services in California Thursday night but a court granted Uber and Left a stay to a preliminary injunction requiring both rideshare companies to reclassify their drivers as employees, meaning the rideshare companies will not suspend service in California tonight as they threatened.
Lyft's Thanksgiving travel push receives backlash amid worsening pandemic
The PlayStation 5 and Xbox Series X have been super hard to find. That may be on purpose
MARKETS
WHAT TO STREAM
'Wonder Woman 1984' will debut both on HBO Max and in theaters
Conan O'Brien ends late night run, jumps to HBO Max
HBO Max is finally available on Amazon Fire TV
'The Mandalorian' returns with a new mission
Jon Stewart is coming back to TV. Well, Apple TV+
AN ONGOING SAGA
Southwest Airlines Boeing 737 MAX airliners sit at the Southern Logistics Airport on March 31, 2020, in Victorville, CA. Southwest Airlines had to temporarily store all of its 737 MAX fleet due to the worldwide grounding order as a result of a faulty automated flight control system which is suspected to have contributed to the types crashes in Ethiopia and Indonesia that killed 346 people.
Boeing's 737 Max gets FAA approval to fly passengers again
737 Max debacle is priciest corporate mistake ever
Boeing's struggle is far from over
In unusual move, FAA chief test flies 737 Max
American plans tours of 737 Max to convince people it's safe to fly
Headlines from right-of-center Newsmax
Trump's Vaccine Team Will Not Brief Biden Administration: Senators\
While President Trump continues to pursue legal challenges to this month's election, some lawmakers are concerned that a failure to coordinate efforts with Joe Biden, on its face the election winner, will delay vital efforts to bring the deadly coronavirus to heel.
Giuliani: 'Massive Fraud' Used to Steal Election From Trump
Karl Rove: Georgia Senate Runoff Is 'Last Line of Defense for Conservative Values'
GOP Pulling Resources From 50 States for Georgia Runoffs
Pollsters: Election Forecast Inaccurate Due to Lack of Republicans
Louie Gohmert to Newsmax TV: Treatment of Michigan GOP Canvassers 'Outrageous' |
 2 House Republicans Call for Election Probe
 Trump Team Takes Aim at Vote Certification to Block Biden
 Czech President: Trump Should Quit
 GOP Elections Chief Mum as Democrats Defend Nevada Vote
Trump Administration Pushes Ahead With Executions
 Joe Lieberman: Biden's Return to Iran Deal a 'Slide Back'
 Diaz-Balart: Biden Will Return U.S.-Cuba Relations to 2016
 Pompeo Visits West Bank Settlement, in Parting Gift to Israel's Netanyahu
 Fox News Slogan Seems to Take Aim at Trump
 NY Times: Biden Likely to Scuttle Alaska Refuge Oil Leases
 GOP Senators Urge Trump to Declare West Bank Settlement Products 'Made in Israel'
 Existing Home Sales Rise 4.3 Percent in 5th Monthly Gain
 S. home sales increased for a fifth straight month in October, but
Larry Fink: Biden Will Be 'Voice of Reason' Markets Need
BlackRock Inc. Chief Executive Officer Larry Fink said Joe Biden's victory in the U.S. presidential election should encourage investors, who want stability and an easing of geopolitical tensions.
 BuzzFeed Buys HuffPost From Verizon in Latest New-Media Deal
 Fear, Greed Paralyze Markets as Traders Seek Next Trigger
 COVID Wildfire Hits Jobs as Economy Recovery Trudges
 Buffett's $6B Japan Wager Pays Off in Switch to Value Stocks
Market Indicator Closing Summaries – Yahoo Finance Closing Tickers on MHProNews…
Featured Focus –
Where Business, Politics and Investing Can Meet
Glen Greenwald is not a POTUS Trump groupie. But he calls balls and strikes, based on his perspectives and experience. See the quote from earlier today shown above, as well as this arguably related tweet below.
Holy shit. The only thing creepier and more alarming than this tweet is how many times it's been liked and re-tweeted.

If you don't recognize the intense strain of authoritarianism in this new ruling coalition, you see nothing about US politics. Just look at it: https://t.co/70VpAT9SZq

— Glenn Greenwald (@ggreenwald) November 19, 2020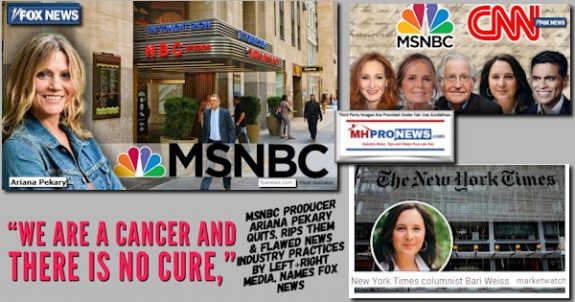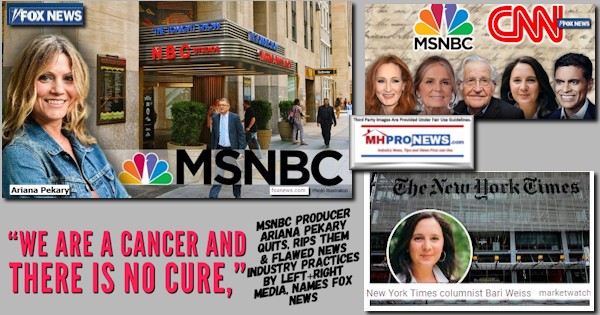 "Watch…as Donald J. Trump for President, Inc. hosts a press conference with former Mayor of New York Rudy Giuliani and Trump Campaign Senior Legal Advisor Jenna Ellis at the RNC Headquarters in Washington D.C., on Thursday, November 19, 2020," said Bloomberg's Quick Take news video.
The tweet below says in part that "Sidney Powell tells @newsmax she has video evidence that "The Founder of Smarmatic ADMITTED he can change 1,000,000 votes, no problem at all…" Here the video 2017…"
BREAKING REPORT: Sidney Powell tells @newsmax she has video evidence that "The Founder of Smarmatic ADMITTED he can change 1,000,000 votes, no problem at all…" Here the video 2017 @realDonaldTrump @RudyGiuliani @FBI @TheJusticeDept @CIA @VP @SidneyPowell1 @OANN @BreitbartNews pic.twitter.com/yw53Hnlk9i

— Esteban Gerbasi (@estebangerbasi) November 18, 2020
Given the abundance of no coverage or negative coverage of the Trump legal team, a smattering of tweets with videos, from generally pro-Trump sources follows.
Trump Lawyer @JennaEllisEsq just looked the media dead in the eyes and HAMMERED them for refusing to cover voter fraud they clearly laid out.

WATCH: https://t.co/2biWnWKhRW

— Dinesh D'Souza (@DineshDSouza) November 19, 2020
Ronna McDaniel, @GOPChairwoman, tweeted today that "This is just some of the hate Republican canvassers in Wayne County received for trying to ensure an accurate count.
When you have 71% of precincts whose counts do not match, that's a legitimate concern, not a justification for disgusting attacks like these."
This is just some of the hate Republican canvassers in Wayne County received for trying to ensure an accurate count.

When you have 71% of precincts whose counts do not match, that's a legitimate concern, not a justification for disgusting attacks like these. pic.twitter.com/NN16vSIoVd

— Ronna McDaniel (@GOPChairwoman) November 19, 2020
"We are going to clean this mess up now… we are going to reclaim the United States of America for the people who vote for freedom."

Watch Sidney Powell and Rudy Giuliani's comments from Thursday's Trump legal team presser: https://t.co/aU7UAeAcHz

— Newsmax (@newsmax) November 19, 2020
Told ya. https://t.co/OAPaLGAInQ

— Michael Knowles (@michaeljknowles) November 19, 2020
NEW — Key points from President @realDonaldTrump's campaign press conference, which included remarks from @RudyGiuliani and @SidneyPowell1 on challenges to election results. https://t.co/HDOHELBq9J

— Kyle Morris (@RealKyleMorris) November 19, 2020
AMAZING! Can hear you all from the West Wing Colonnade. A beautiful day in Washington, D.C. THANK YOU, PATRIOTS!! #MAGA🇺🇸🦅 pic.twitter.com/RJJ8bvYlfr

— Dan Scavino🇺🇸🦅 (@DanScavino) November 14, 2020
"Dominion-izing the Vote" https://t.co/ZOFsgDXsuH

— Donald J. Trump (@realDonaldTrump) November 19, 2020
…And with these numbers, by far the highest for a sitting President, there was no way the Dems could have won, except through what we are learning now – A Rigged Election! https://t.co/9coP3R44UQ

— Donald J. Trump (@realDonaldTrump) November 19, 2020
Nothing to see here…… Election counters in Clayton County, Georgia. pic.twitter.com/UMd7Qlprs0

— Juanita Broaddrick (@atensnut) November 19, 2020
Sea travel is always the slowest. pic.twitter.com/gQgfLGbnbW

— Fr. Frank Pavone 🇺🇸 (Text LIFE to 88022) (@frfrankpavone) November 19, 2020
MHProNews will continue to monitor the election that much of the media has 'called,' but which the Epoch Times, Newsmax, and several right of center news outlets have not for a simple reason. The votes have yet to be certified.
Some of this from the presser today is not 'new,' as the video above reflects.
That said, it was laid out in a systematic fashion that brought clarity to issues for those who watched.
Related, Recent, and Read Hot Reports
"Mob Rules" – 2020 and Manufactured Housing Updates; plus, Sunday Weekly Headlines in Review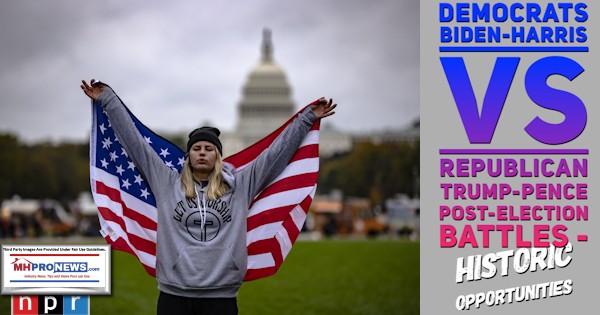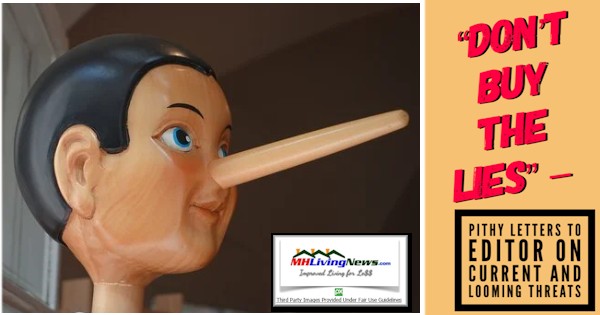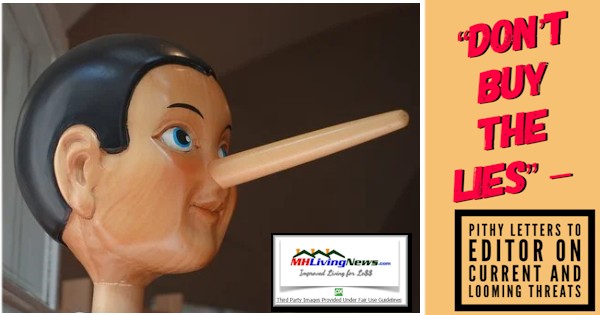 RBG, New York Times, BLM-Chinese Communist Bombshells Rock Democrats – Industry Impacts – plus Sunday Weekly Headlines Review
VP Joe Biden's Pledges vs. Behavior, What the Biden-Harris Team Said and Does Pre- and Post-Election
Manufactured Housing Industry Investments Connected Closing Equities Tickers
Some of these firms invest in manufactured housing, or are otherwise connected, but may do other forms of investing or business activities too.
NOTE: The chart below includes the Canadian stock, ECN, which purchased Triad Financial Services, a manufactured home industry lender
NOTE: Drew changed its name and trading symbol at the end of 2016 to Lippert (LCII).
"More Punitive Regulatory" Regime Looms Warns New Manufactured Housing Industry Insider
Fall 2020…
Berkshire Hathaway is the parent company to Clayton Homes, 21st Mortgage, Vanderbilt Mortgage and other factory built housing industry suppliers.
· LCI Industries, Patrick, UFPI, and LP each are suppliers to the manufactured housing industry, among others.
· AMG, CG, and TAVFX have investments in manufactured housing related businesses. For insights from third-parties and clients about our publisher, click here.
Enjoy these 'blast from the past' comments.
MHProNews. MHProNews – previously a.k.a. MHMSM.com – has celebrated our 11th year of publishing, and is starting our 12the year of serving the industry as the runaway most-read trade media.
Sample Kudos over the years…
Learn more about our evolutionary journey as the industry's leading trade media, at the report linked below.
Correcting the Manufactured Housing Industry Record – Looking Back, Looking Ahead – Plus Manufactured Home Investing, Stock Updates
· For expert manufactured housing business development or other professional services, click here.
· To sign up in seconds for our industry leading emailed headline news updates, click here.

Disclosure. MHProNews holds no positions in the stocks in this report.
Evidence-Based State of the Manufactured Housing Industry, Fall 2020 Report – plus, Sunday Weekly Manufactured Home Headlines Review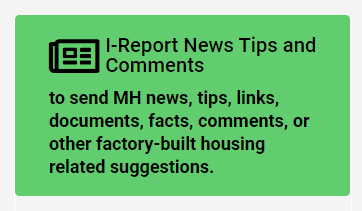 That's a wrap on this installment of "News Through the Lens of Manufactured Homes and Factory-Built Housing" © where "We Provide, You Decide." © (Affordable housing, manufactured homes, stock, investing, data, metrics, reports, fact-checks, analysis, and commentary. Third-party images or content are provided under fair use guidelines for media.) (See Related Reports, further below. Text/image boxes often are hot-linked to other reports that can be access by clicking on them.)
By L.A. "Tony" Kovach – for MHLivingNews.com.
Tony earned a journalism scholarship and earned numerous awards in history and in manufactured housing. For example, he earned the prestigious Lottinville Award in history from the University of Oklahoma, where he studied history and business management. He's a managing member and co-founder of LifeStyle Factory Homes, LLC, the parent company to MHProNews, and MHLivingNews.com. This article reflects the LLC's and/or the writer's position, and may or may not reflect the views of sponsors or supporters.