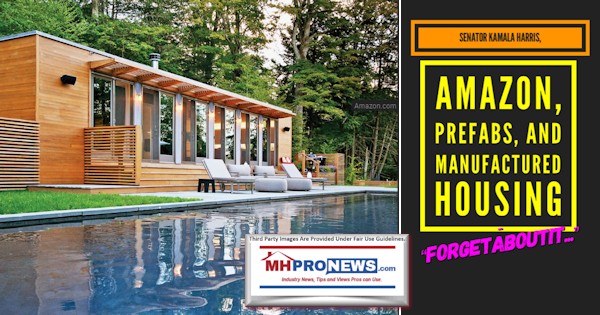 For the next few moments, forget about everything that you think you know about factory home building. Look at everything as if it were for the first time.
There's a well-publicized affordable housing crisis. Senator Kamala Harris' (CA-D, 2020 presidential hopeful) recently announced a $100 billion-dollar plan – which will be the subject of an upcoming report – is just the latest example of how leading political figures from both major parties are making housing and affordable home ownership a national issue. 
When candidates talk, floating their plans and ideas, media follows.
Then, ponder the fact that tech giants, including Amazon's Alexa Fund, are hungrily eyeing the potential of factory-built housing being used to solve this growing problem.
So, expect this issue of affordable housing to be both a challenge and an opportunity in disguise for our industry. Why?
Because some of the highest profile manufactured home operators – whatever you or we might think of them – have or are forming an image in the minds of more political leaders and swaths of the public. Manufactured homes are getting more attention, but a significant amount of that federal and other law makers' and public officials interest is problematic.
As MHProNews reported weeks ago, the Last Week Tonight with John Oliver viral hit errantly named "Mobile Homes" was attracting attention on Capitol Hill. Not long after that news tip was exclusively reported here, Senator Elizabeth Warren (MA-D), among the 2020 Democratic primary presidential hopefuls, sent letters about the problematic practices being reported in media, addressing those inquires to several manufactured home community operators.
That is clearly an example of problematic attention.
Its not the only one, as 9 Democratic senators, including several 2020 presidential candidates, sent the Consumer Financial Protection Bureau (CFPB) director a letter regarding allegedly 'predatory' practices by Clayton Homes and their affiliated lenders.  
That letter begins like this: "Billionaire philanthropist Warren Buffett controls a mobile-home empire that promises low-income borrowers affordable houses. But all too often, it traps those owners in high-interest loans and rapidly depreciating homes." Ouch.
So, while there have been potentially positive developments, such as the Innovative Housing Showcase and efforts by HUD Secretary Ben Carson and other politicos across the left-right spectrum in government to promote a greater understanding and use of manufactured housing, there are arguably more problematic signals than positive ones. 
One need look no further than the latest manufactured home shipment data, which covers the timeframe that followed the John Oliver video release and the month that Secretary Carson published a very favorable statement about manufactured homes.  Production and shipments are 9 months into a downturn that contradicted the Arlington, VA based Manufactured Housing Institute (MHI) claim in late 2018 of "momentum." Unless they meant momentum for more consolidation or reverses in sales momentum, MHI's video narrative makes them look, well, foolish at best?
The industry is clearly seen by many outsiders looking in as having several notable, often giant, black hat operations. There is evidence that what is less clear to the public is that there are numbers of manufactured home enterprises that are indeed 'white hat' companies that strive for customer satisfaction. Indeed, there is third-party research from multiple sources that logically demonstrates that there are more – in total numbers – of white hat operations and professionals than black hats, based upon customer satisfaction and other research.
For example, "George McCarthy, president and CEO of the Lincoln Institute of Land Policy in Cambridge, has been studying manufactured homes as an affordable option for more than 20 years, beginning when he was hired by the Ford Foundation to help develop ways for low-income households to build wealth through homeownership. McCarthy said he was "stunned" to learn how many people in that income bracket lived in mobile homes, but came to realize the benefit of such ownership. One myth that is important to dispel, he said, is that manufactured homes depreciate like cars as opposed to traditional site-built homes that increase in value over time," per a report linked here.
So, there are decades of third-party academic-level research, several in 2018, that indicate the proven value of HUD Code manufactured homes.  So given the obvious needs for affordable housing, why is the industry sliding?
Yin, Yang 
The graphic below is a popular notion from Chinese philosophy. There is good and bad, a dualism, found in nature and in people. That dualism could aptly be applied to businesses and industries.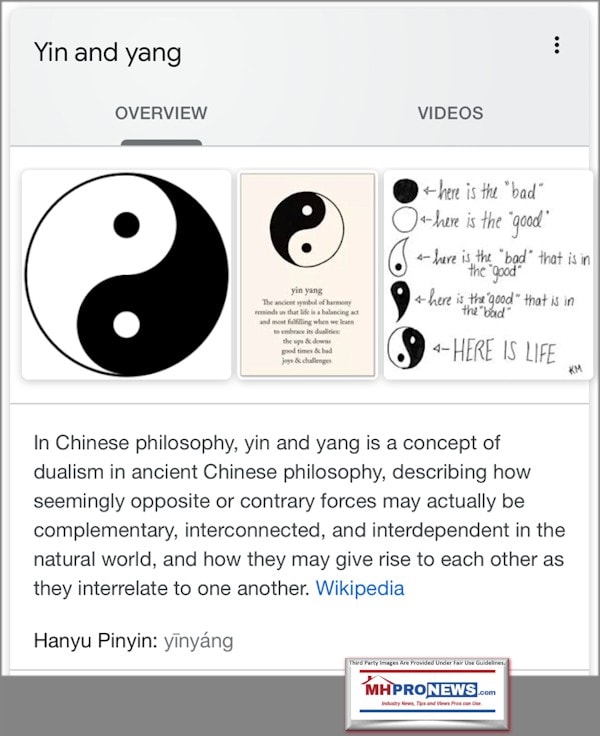 But oftentimes, with respect to the manufactured home profession, what tends to get spotlighted are examples of the bad. Read the public comments, as we do, on mainstream media reports, or the John Oliver video, and other articles or videos that shine a problematic light on manufactured homes.  When you do so, it is sobering. 
While industry pros are aware of it, they may not realize how pervasive that dour view is, unless they are routinely reading here and/or on MHLivingNews, because other industry media or bloggers tend to cheerlead or blindly promote instead of looking objectively at the cold, often harsh, realities.
That's not to say that manufactured housing has no redeeming qualities. To the contrary, there are many, as some of the links already provided herein reflect. The case can and has been made for the manufactured home industry by decades of academic third-party research. 
But a mere glance at how manufactured homes are often portrayed in popular culture – as viewed through the lens of TV, videos, and movies – routinely reflects more negatively than positively. The same often happens in mainstream news media reports.
So, is it any wonder that when Zillow researchers surveyed prospective housing shoppers, only 8 percent said they would consider a manufactured home? Needless to say, those who do shop for manufactured housing don't always buy, and numbers who apply don't get approved for financing.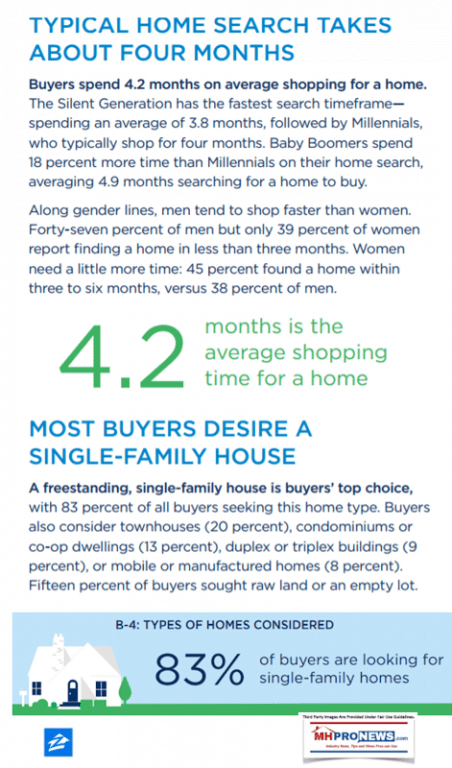 These are vexing realities, but they are also opportunities in disguise for the industry, savvy investors, and for even for forward-thinking public officials. In fact, one need look no further than Warren Buffett, Clayton Homes, and their Berkshire Hathaway affiliated lending to realize that point.  They keep investing billions precisely because they are planning for the future.
Closely examined, they and others are playing a long game. Warren Buffett and Kevin Clayton have both said so.
While some things they say can be dismissed as head fakes, per several sources and reports, there are other statements they've made that demonstrate that they are taking a long, slow, plan that arguably counts on a good dose of bad news. 
How else to explain that Buffett's donation money has flowed into the NoVo Foundation, and on to the Tides nonprofit, which in turn supports MHAction? Regular readers may recall that it was MHAction's co-branded white paper that provided John Oliver's report with several negative incidents that formed significant parts of Oliver's "Mobile Homes" video.  But there are other parallels to MHAction, see the report linked here, that certainly beg the next question. Are Buffett, Berkshire and certain 'big boy' brands in Manufactured Housing Institute de facto stoking the opposition to manufactured homes? Have they played the ''Rope-a-Dope' on manufactured housing professionals and investors for years?
What would be the motivation for doing that, is a reasonable question.
One answer is that underperformance of the industry harms smaller firms more than larger ones with deeper pockets.  That in turn leads to consolidation of industry locations at a discounted value, when compared to the intrinsic value of those businesses. That hypothesis fits the Buffett 'value acquisition' and "Moat" mantras.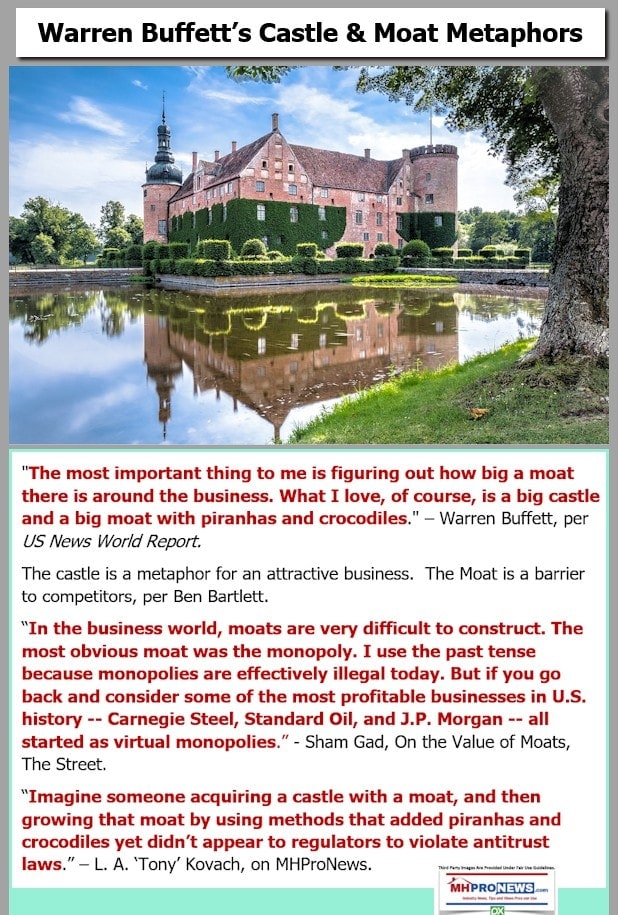 More legislative, public officials, and other researchers are looking at the report linked below.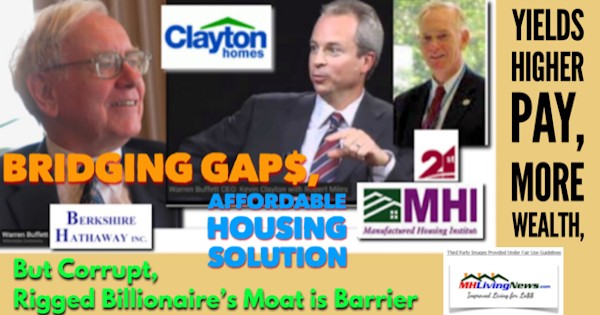 More investors and industry professionals are too.
Last but not least, resident community leaders are also digging into that same and these related topics.  See an example, linked below.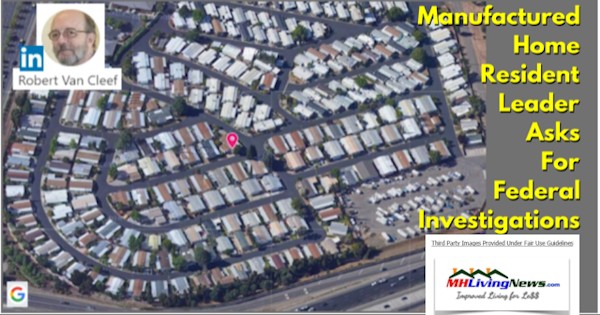 It was the Golden State Manufactured Home Owners League prior president that made MHProNews aware of the MHAction-Tides connection.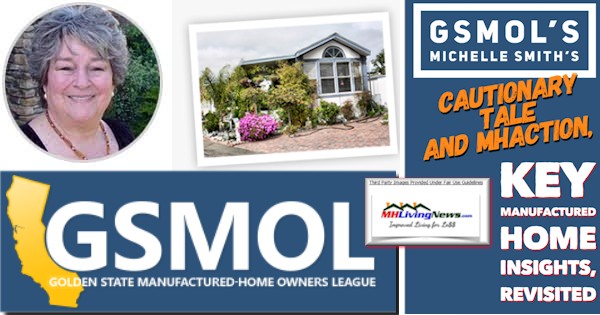 These reports may seem counterintuitive for MHLivingNews.  But we've determined by experience that those exploring manufactured housing have many questions, including, why is the industry underperforming?  When they read the evidence presented, they are often satisfied with those insights as being a reasonable explanation. 
Where not Chinese, but the Yin-Yang philosophy is similar to the principle of separating wheat from chaff that we hold to as a reasonable method for discerning what is good from a person or organization from what is problematic.  We as mortals all have some good and bad. 
It is potentially useful for the manufactured home industry to have this increased scrutiny. However, that means that the Omaha-Knoxville-Arlington axis will be spinning their narrative, directly and through their surrogates. They are already doing so. The industry's remaining independents must therefore consider how the facts could be used to jiujitsu advancement in part by pointing out who the purported culprits are behind so many of these troubling accounts that obscure the good news about manufactured housing.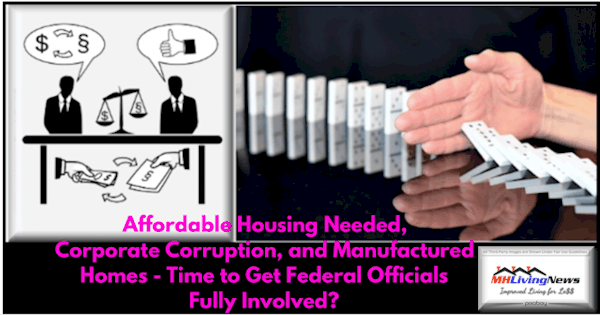 Finally, it is hard for people to image that a trade group that is serious about advancing the interests of the entire industry would fail to make its best arguments so often. That predicate has been laid – see the linked text-image box above – but the new look at federal tie-ins will be part of an upcoming special report.
Berkshire Hathaway now holds roughly a billion dollars of Amazon stocks, per mainstream media reports. Several moves in and out of Washington, D.C. are underway that could prove helpful or harmful to the industry's remaining independents. For thousands of independents, they can't 'forget about it' when it comes to these issues and concerns.  That may help explain why in June 2019, Webalizer reports over 1.762 million-pageviews on MHProNews. For a now more modest-sized industry that is only performing at about 25 percent of its last high water in mark in 1998, that level of reader engagement speaks volumes. It dwarfs all others, who are busy posturing sunshine without noting the thorns on the roses.
Watch for upcoming reports on Senator Harris, Amazon Prefab developments, and more. "We Provide, You Decide." ©  ## (News, analysis, and commentary.)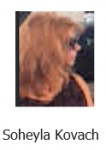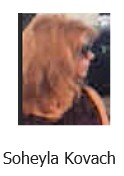 Submitted by Soheyla Kovach for MHProNews.com.
Soheyla is a managing member of LifeStyleFactory Homes, LLC, the parent company to MHProNews, and MHLivingNews.com.
Connect with us on LinkedIn here and here.
Related Reports:
Click the image/text box below to access relevant, related information.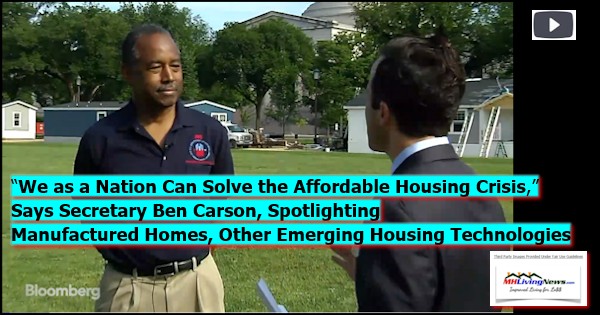 Hold the headline for 125 words. Poisoning the well. Salting the fields. Those are but two of several ancient methods some enemies used to harm their opponents. The notion behind those vile tactics was if you could kill off their drinkable water or their food supply, someone could effectively destroy their enemy.
Washington, D.C., July 1, 2019 – The Manufactured Housing Association for Regulatory Reform (MHARR) in a June 26, 2019 communication to both houses of Congress (copies attached), has called on legislators to take no action on pending proposed bills that are at best unnecessary and, at worst, harmful and damaging to both the mainstream HUD Code manufactured housing industry and the lower and moderate-income American families that rely on those homes for affordable homeownership.
MHARR participated in a conference call on June 25, 2019, conducted by the U.S. Department of Housing and Urban Development (HUD), during which White House officials announced the impending issuance of an Executive Order (EO) to create a "White House Council on Eliminating Regulatory Barriers to Affordable Housing."