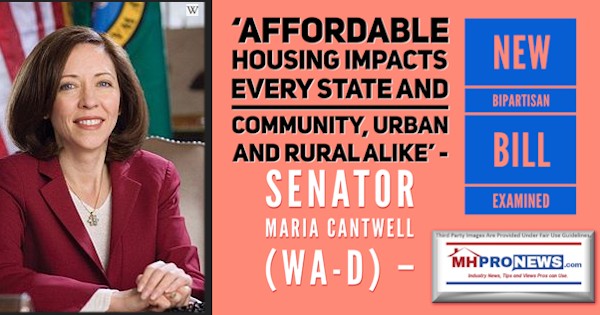 Affordable housing, and the manufactured home industry's role in it, are garnering more attention by federal lawmakers.
"Affordable housing isn't just about keeping a roof over your head – it's about making sure you have a solid foundation for every other aspect of your life," said Senator Angus King (ME-I). "Housing uncertainty amplifies other challenges, making it harder to pursue an education, take care of your health, or seek out new economic opportunities. This isn't a Democrat or Republican problem, nor is it an urban problem or a rural problem. It affects everyone, and requires a strong, coordinated, and bipartisan effort to seek out solutions. This task force will do just that, and find new ways for us to improve quality of life for Americans of all backgrounds."
So said a release from Senator Todd Young (IN-R) to MHProNews.
That same release also stated that "The affordable housing crisis impacts every state and every community, both urban and rural alike. As I've traveled across the state of Washington, I've seen some of the most hard-hit areas for affordable housing and met the people it has affected, from returning veterans and aging seniors to young people unable to find an affordable home near their workplace," said Senator Maria Cantwell (WA-D). "We need to act. I know that we can work in a bipartisan basis to both stimulate our economy and solve the affordable housing crisis."
"I've seen firsthand in Indiana how a lack of affordable housing has negative and lasting consequences. The inability to access safe and affordable homes leaves Hoosier families with fewer dollars to spend on important expenses like health care and groceries. As part of my Fair Shot Agenda, I've made solving this crisis a top priority," said Senator Todd Young (IN-R). "Our bipartisan bill would assemble a group of experts to better understand the housing affordability crisis so that we can take legislative action and end the cycle of poverty for millions of struggling Americans."
The three Senate lawmakers announced last month "with a group of 13 bipartisan Senators, reintroduced the Task Force on the Impact of the Affordable Housing Crisis Act, which aims to better understand and respond to America's housing affordability crisis by creating a bipartisan housing task force. The task force would evaluate and quantify the impact of housing costs on other government programs, and provide recommendations to Congress on how to increase affordable housing options in order to improve life outcomes," according the press statement from Senator Young's office to MHProNews.
According to the current language of the bill, "This Act may be cited as the ''Task Force on the Impact of the Affordable Housing Crisis Act of 2019.''"
Section 2 of the measure says that, "The purpose of this Act is to establish the Task Force 8 on the Impact of the Affordable Housing Crisis, which shall—
(1) evaluate and quantify the impact that a lack of affordable housing has on other areas of life and life outcomes;
(2) evaluate and quantify the costs incurred by other Federal, State, and local programs due to a lack of affordable housing; and
(3) make recommendations to Congress on how to use affordable housing to improve the effectiveness of other Federal programs and improve life out comes.
The bill's provisions include a sunset clause, that "The Task Force shall terminate not later than 2 years after the date on which all members of the Task Force are appointed under section 4," with funding "authorized to be appropriated such sums as may be necessary to carry out this Act for fiscal years 2020 through 2023."
Among some 70 organizations supporting the measure is the Manufactured Housing Institute, which should raise flags among the industry's independents. The complete list of all supporters are listed as a download here.
Senator Young's office said that "Cosponsors of the bill include U.S. Senators Tim Kaine (D-Va.), Doug Jones (D-Ala.), Cory Gardner (R-Colo.), Marco Rubio (R-Fla.), Chris Coons (D-Del.), John Kennedy (R-La.), Lisa Murkowski (R-Ark.), Jeanne Shaheen (D-N.H.), Maggie Hassan (D-N.H.), Elizabeth Warren (D-Mass.), Amy Klobuchar (D-Minn.), Susan Collins (R-Maine), and Jon Tester (D-Mont.)."  The bill to establish the task force as drafted is linked here as a download.
Initial Analysis
Given the predicates above, the intent of the measure and its stated aims are arguably good.  However, there are several reasons to be concerned about how this legislative taskforce may play out in practice. 
For example, as MHProNews and MHLivingNews have already noted, among the obvious and most proven solution to the affordable housing crisis are manufactured homes.  While it may be prudent for the manufactured home industry to be 'at the table' in such a proposed task force's talks, that should not prevent parallel efforts to implement what has already been researched time and again.  The report below is a summary of the findings by a bipartisan group of lawmakers and it already makes the case for manufactured homes.  Why delay implementing it?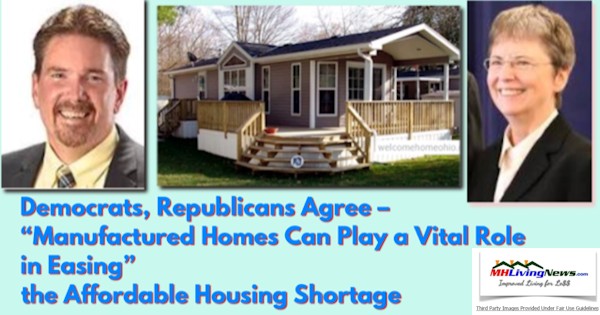 Prior and current HUD Secretaries Ben Carso and Julian Castro have already touted the manufactured home solution too. The article linked below cites public officials and others.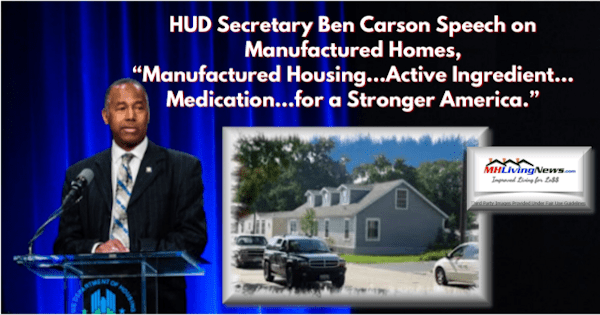 When a proposed task force – which itself has set years as a timeline in the legislative language – is at work, that could spell delay for solutions that are already part of federal law which are favorable to manufactured housing. See the related report linked below that makes the case for implementing the enhanced preemption aspect of the Manufactured Housing Improvement Act (MHIA) of 2000. That would clear the way for what this proposed task force is proposing to explore.
Washington, D.C., April 30, 2019 – The Manufactured Housing Association for Regulatory Reform (MHARR) in an April 24, 2019 communication to U.S. Department of Housing and Urban Development (HUD) Secretary, Ben Carson (copy attached), has called on the Department to federally preempt local zoning ordinances which discriminatorily exclude manufactured homes regulated by HUD pursuant to the National Manufactured Housing Construction and Safety Standards Act of 1974 and the Manufactured Housing Improvement Act of 2000.
With manufactured housing into its 9th month of year-over-year declines, it is concerning at least, or perhaps better pondered as a clarion call, that what MHI is supporting is supporting in this proposed task force are more steps that in practice spell 'delay.'
One new HUD Code producer that was okay just a few months ago, is now struggling for orders. How would years of delays sound from the vantage point of that operation's offices?
·        Or consider those estimated 550,000 – per HUD data – sleeping on the streets, in tents, cardboard boxes, or in vehicles – do they need a faster fix than this task force? 
·        Or those retailers, communities, other producers, and investors in manufactured housing – do they need a more rapid response than years of study, which could be followed by more years of…what? Legislative debate over the meaning of the study?
The Trump Administration 
There are signals that the Trump Administration may act more rapidly, but that is not a given. Based upon the apparent push cited by source of the Omaha-Knoxville-Arlington power axis in our industry to slow walk manufactured housing's recovery, is there any reason to think they will speed this process up? Meanwhile, consolidation of the industry continues, often into those same select hands. Are those two factoids a coincidence?
There have been decades of studies by nonprofits and third parties on the affordable housing crisis, see a partial list, linked here. Media reports out of cities such as Seattle, San Francisco, and Los Angeles have shown the ugly realities of homelessness.
Whenever manufactured homes are considered, they are routinely praised by those who research our industry's products, as the National Association of Realtor's 2018 report on manufactured homes reflects, among numerous others.
These points or others that could be noted beg questions. Why the delays? Who benefits from those delays?
Then one must consider those throngs who are harmed by the passage of time. Certainly, millions of potential homeowners, numbers of current manufactured home residents, the industry's growth-minded independents, and investors.
Summing Up
The intent of these lawmakers may be innocent and pure enough, that isn't the focus or the question of this analysis. Behind lawmakers bills are often special interests with an agenda. That said, some of the supporters of the measure who are not connected to our industry may be sincere as well. But certainly, our industry has waited decades for recovery. There are good laws already on the books that are not being implemented. This task force – however well intended – could prove costly to numbers of consumers, businesses, and tax payers.
Why not have these same lawmakers hold hearings this year, as soon as possible, on proposals that are already or solutions that are already on the table? Why not examine why existing laws have not been fully implemented? What was the point of the June 2019 Innovative Housing Showcase on the National Mall in Washington, D.C.?
These points noted, the urgency and the obvious are arguably being overlooked, obscured, or missed. It sounds like the 'Illusion of Motion.' In the middle of this issue from the vantage point of numbers in manufactured housing are three letters, along with their consolidation-minded backers. Those three letters? M.H.I. "We Provide, You Decide." © ## (News, analysis, and commentary.)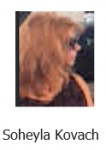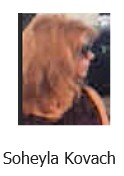 Submitted by Soheyla Kovach for MHProNews.com.
Soheyla is a managing member of LifeStyleFactory Homes, LLC, the parent company to MHProNews, and MHLivingNews.com.
Connect with us on LinkedIn here and here.
Related Reports:
Click the image/text box below to access relevant, related information.
Will New State Rent Control Laws Conflict With Presidential Affordable Housing Initiatives? Who Has What Agenda?
Unpacking New White House Council on Affordable Housing Initiative and Manufactured Homes
MHARR participated in a conference call on June 25, 2019, conducted by the U.S. Department of Housing and Urban Development (HUD), during which White House officials announced the impending issuance of an Executive Order (EO) to create a "White House Council on Eliminating Regulatory Barriers to Affordable Housing."
In a letter dated June 6, 2019 obtained by MHLivingNews, Senator Tina Smith (MN-D) wrote Senators Mike Crapo (ID-R) and Sherrod Brown (OH-D) to urge greater support for lending on affordable housing, particularly naming manufactured homes. Senator Crapo is the chairman and Senator Brown is the ranking member of the Committee on Banking, Housing, and Urban Affairs.