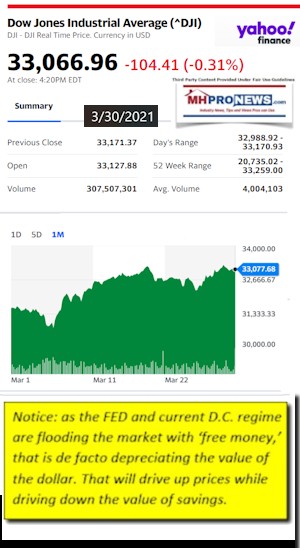 Whatever someone might think, hope, dream, believe, or reject about the 2020 election and its presidential outcome, what is obvious is that President Donald J. Trump and his First Lady Melania Trump are not living at 1600 Pennsylvania Avenue NW, Washington, DC 20500. That said, the digs at Mar-a-Lago are reportedly a swank place to hang a hat for a president in D.C. exile.  The notion linked here was since confirmed by several legal authorities, but for whatever reason(s), the 45th president did not – at least yet – pursue that optional legal challenge to what Washington's Mall Chris Plante refers to as "the Biden-Harris junta."
Right or wrong, Democrats are in charge in Washington. MHProNews believes in pragmatism and reality.
With the U.S.-Mexican border descending rapidly into chaos since President Trump and First Lady Melania helicoptered away from the White House, the Biden-Harris team and their numerous surrogates have tried to blame-shift that "border crisis" as being one of the 45th president's making. Huh?
The 45th president has said that he may go to the southern border sometime in the next few weeks. Given that illegal immigration was one of the issues that propelled him into the White House to begin with, that may be a smooth political move.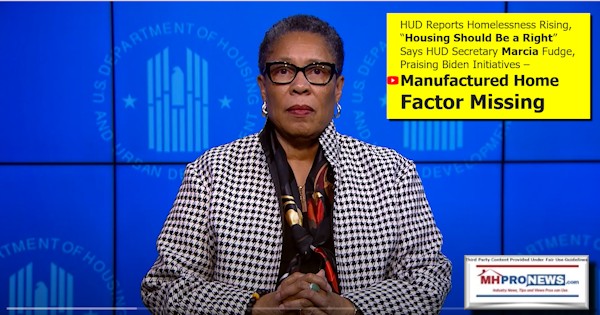 Meanwhile the Biden-Harris team are getting some push-back from some moderate Democrats over the border issue.
For those who do not see the connection between the affordable housing crisis an illegal immigration, see the report linked below. This is simply a numbers issue, on the one hand. On the other hand, it is also a humanitarian, legal, criminal and politically challenging issue on the other hand.
President Trump's surrogates have said that in the 2-4 month time frame, he will be launching his own media site. It may be in tandem with an existing platform, time will tell.
But today, a new Trump website is already up. From the home page is this text: "The Office of Donald J. Trump is committed to preserving the magnificent legacy of the Trump Administration, while at the same time advancing the America First agenda. Through civic engagement and public activism, the Office of Donald J. Trump will strive to inform, educate, and inspire Americans from all walks of life as we seek to build a truly great American Future. Through this office, President Trump will remain a tireless champion for the hardworking men and women of our great country – and for their right to live in safety, dignity, prosperity, and peace."
Having the benefit of 4 years in the White House, and seeing the swamp, the widespread failures of the courts, and "Deep State" and work up close and personal, there may well be sound strategic reasons for 45 to take the steps he has.
See details on that in our featured focus segment this evening further below.
Before pivoting toward tonight's featured focus segment – and for the benefit our growing numbers of new readers – a few quick evening/nightly market report insights.
Every business evening/night, MHProNews provides a bullet list of left-right news headlines from CNN Business and Newsmax. In a matter of moments, savvy professionals can see at a glance news headlines and views across the political spectrum.
This is a time saving and insightful way to quickly grab insights from across the left-right divide.  It is a useful at-a-glance opportunity for those who are hooked on this market-nightly feature.
Our featured focus follows the quotable quotes, periodic political cartoons, those left-right headlines, and two of our three market summary graphics as reported at the closing bell.
After the featured focus, are some recent/related report links and the third manufactured housing focused stock equities graphic. There are some additional items that include the free signup for the manufactured housing industry's x2 weekly emailed news to the most-read trade publication in our profession:
On a mixed day for the markets, most manufactured home connected equities increased.  That and more are found further below, along with insights on President Trump's new website.
Quotes That Shed Light – Industry, American, Social, National Issues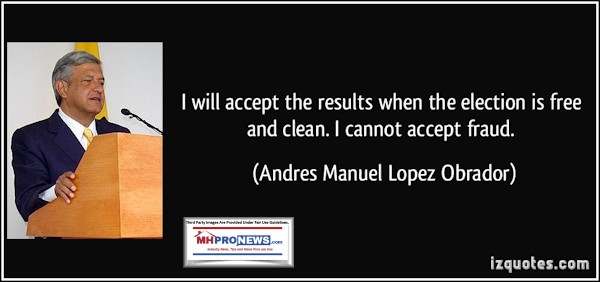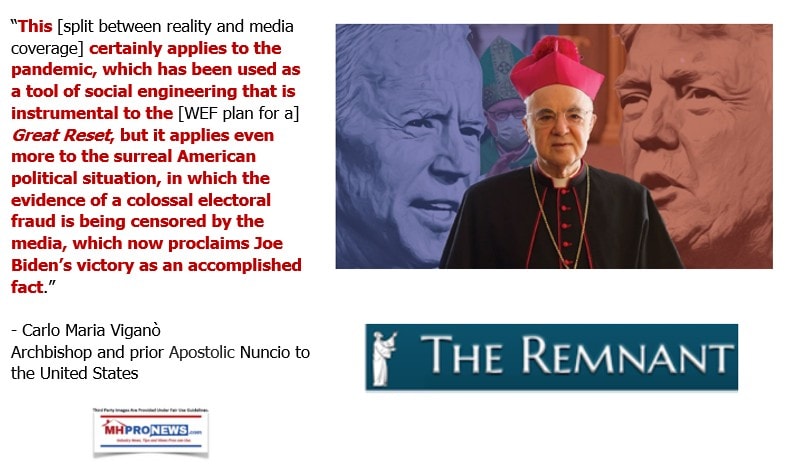 Headlines from left-of-center CNN Business
'Immediate and drastic'
Emissions rise from a smoke stack at the Conesville Power Plant in Conesville, Ohio, U.S., on Saturday, April 18, 2020. The Trump administration on Thursday attacked the legal basis of requirements to capture mercury and other heavy metal pollution from power plants, setting the stage for a court to potentially toss out the mandates altogether.
The climate crisis is seriously spooking economists who worry about trillions in economic damage
Exclusive: Jamie Dimon speaks out on voting rights even as many CEOs remain silent
Hedge fund meltdown: Elizabeth Warren suggests regulators should've seen it coming
The Suez fiasco raises questions over if ships have simply become too large
76 cash offers on one home. The buying madness shows no signs of slowing
Living in one state and working from another? You could owe more income taxes
NFTs are suddenly everywhere, but they have some big problems
NFTs have completely transformed these digital artists' lives
Pizza Hut redesigns the drive-thru
Chipotle is giving away $100,000 in bitcoin
Inappropriate SpongeBob episodes get pulled by streaming services
Donald Trump launches a new website after social media bans
SpaceX Mars rocket prototype explodes during test flight
26 March 2021, Lower Saxony, Wolfsburg: A Volkswagen ID.4 stands in the Autostadt. Volkswagen started deliveries of the all-electric SUV on 26 March 2021. Photo: Ole Spata/dpa
Volkswagen of America says it's changing its name
A screen shot of Satanshoes.com shows Lil Nas X holding one of the modified shoes.
Nike sues the maker of Lil Nas X 'Satan Shoes'
FIGHT FOR EQUALITY
Raphael Bostic, president and chief executive officer of the Federal Reserve Bank of Atlanta, pauses while speaking during the the Federal Reserve Bank of Atlanta & Dallas Technology Conference in Dallas, Texas, U.S., on Thursday, May 24, 2018. The title of the conference is "Technology-Enabled Disruption: Implications for Business, Labor Markets and Monetary Policy" Technology-enabled disruption refers to workers increasing being replaced by technology. Photographer: Cooper Neill/Bloomberg via Getty Images
There are merits to reparations, says first Black Fed president
This bank endorsed reparations for Black Americans
Redlined homes face higher flood risks, study says
Discover is opening an office on Chicago's South Side
Black employees earn 20% less at Britain's biggest bank
A LIVING WAGE
An Olive Garden restaurant in Gwinnett County, GA, USA on May 25, 2020.
Olive Garden is raising its wages. That's not the full story
What a $15 minimum wage really looks like
Costco raises its minimum wage above rivals
A living wage made a world of difference to him
Dole's US workers will soon make $15 an hour
Boston Dynamics' newest robot has tentacle-like grippers
Headlines from right-of-center Newsmax
Over 4,000 Migrants, Many Kids, Crowded Into Texas Facility Made to Hold 250
The Biden administration for the first time Tuesday allowed journalists inside its main border detention facility for migrant children, revealing a severely overcrowded tent structure where more than 4,000 migrants, including children and families, were crammed into pods and the youngest kept in a large play pen with mats on the floor for sleeping.
The Biden Presidency
Moderate Dems Assail Progressives' Biden Access
Mark Morgan: 30K Migrants Released Into US Since January
Blackburn Seeks Answers on $89.6M Migrant Hotel Contract
Mike Turner: Biden Putting 'Blackout' on Border Crisis
Congress Seeks to Limit Biden's War Powers
Biden Court Picks Include First Muslim-American Federal Nominee
Spec Ops Diversity Czar Reassigned for Divisive Posts
Newsfront
Olympics-USOPC Sets Rules for Protests at US Olympic Trials
Olympics-USOPC Sets Rules for Protests at US Olympic Trials
Athletes competing in the U.S. Olympic trials can protest, the United States Olympic & Paralympic Committee (USOPC) said on Tuesday, including kneeling or raising a clenched fist on the podium or at the start line during the national anthem. In a detailed document, the USOPC…
3rd Suit Filed Challenging Georgia Election Overhaul Law
A third federal lawsuit challenging Georgia's new election law has
Leaders of 23 Countries Back Pandemic Treaty Idea for Future Emergencies
Leaders of 23 countries and the World Health Organization on Tuesday
Related
Dozens of Migrant Girls Test Positive for COVID at San Diego Facility
The State, Local Deduction Is Coming Back, Top Democrats Say
Top Democrats say the SALT deduction cap will soon be history,
AG Garland Orders DOJ to Pursue 'Disturbing Trend' in Hate Crimes
Attorney General Merrick Garland directed Justice Department
US Could Face War as China's Taiwan Threat Increases After 2022
US Could Face War as China's Taiwan Threat Increases After 2022
Top U.S. military leaders are warning the long-feared Chinese
NRA Adds 150K Members This Year, Averaging 1K Per Day
The National Rifle Association has faced some challenges with
Gallup: Church Membership Fell Below Majority in 2020
The majority of Americans do not belong to a church, synagogue, or
Teen Who Shot Video Says Floyd Was 'Begging for His Life'
The teenager who shot the harrowing video of George Floyd under the
Mount Rushmore Closed, 400 Homes Evacuated in South Dakota Fires
Three separate wildfires in the Black Hills of South Dakota have
Google Maps to Start Directing Drivers to 'Eco-friendly' Routes
Google's Maps app will start directing drivers along routes estimated
Suez Canal Ship Backlog Will Take 4 Days to Clear
Clearing the ships that built up at the Suez Canal while the waterway
Latest Nashville Flood Leaves 4 Dead, 130 Rescued
Record flooding which has devastated Nashville, killing four people
WHO Chief Hits COVID Report, Urges 'Investigation' of Possible China Lab Leak
The World Health Organization's chief said a mission to study the
Freedom Caucus Divided on How to Fight Democrats: Report
The House Freedom Caucus reportedly is showing cracks in its unity.
Dershowitz: In Chauvin Case, Thank Goodness for Cellphone Cameras
I just finished watching the god-awful video of former Minneapolis
GOP Rep. Andy Biggs: Stop Dumping Illegals in Arizona
The Biden administration must stop bringing illegal "aliens" into
New Accuser: Cuomo 'Manhandled' Me Touring Flooded House
Sherry Vill, a married, 55-year-old mother of three, on Monday
Related
Report: Nursing Home Requests for COVID Tests Ignored While Cuomo's Kin Got Them
Voting Ends on Forming Amazon's First US Union
Voting concluded Monday on whether to create the first Amazon labor
Nike Sues to Drain the Blood From Lil Nas X's 'Satan Shoes'
Nike on Monday sued the streetwear company MSCHF, which released
Arizona Rancher to Newsmax TV: Illegal Immigrants Aren't Giving Up Here
An Arizona rancher whose property borders Mexico told Newsmax TV
MLB, PGA Pressed to Boycott Georgia for Election Laws
The Master Tournament and baseball All-Star Game are potentially
Supreme Court to Judicial Watch: No Hillary Deposition
The Supreme Court declined conservative legal group Judicial Watch's
JAMA Pediatrics Study: Early Adolescent Drug Screening Needed
A new study published by JAMA Pediatrics on March 29, 2021, has taken
Bezos Behind Amazon's Twitter War With Bernie, Warren
Online retail giant Amazon's escalation of a Twitter tiff with
Judge Rejects Threat of Terrorism Charge for 3 Accused in Whitmer Plot
A Michigan judge on Monday dismissed charges of threat of terrorism
Biden Not Proposing Gas Tax Hike, Miles Fee to Pay for Infrastructure: Buttigieg
Transportation Secretary Pete Buttigieg said on Monday the White
Ex-GOP Commissioner Running for Alaska Sen. Lisa Murkowski Seat
An early Republican candidate announced plans Monday to seek the
Opening Statements Begin in Ex-officer's Trial in Floyd's Death
A prosecutor told jurors Monday in his opening statement at former
Finance
Consumer Confidence Surges to One-Year High on Job Optimism
S. consumer confidence rose in March to a one-year high as Americans grew more upbeat about the economy and labor market, a sign that household spending may pick up more broadly in the coming months…
US Home Prices Soared in January by Most in 7 Years
Insurers Were Hit by $89B of Disaster Losses Last Year
US to Seize Gloves Made by Malaysian Firm Over Forced Labor
PayPal Launches Crypto Checkout Service
Health
Men Infected With COVID-19 Have 3 Times Higher Risk of ED
Doctors at the University of Rome found that 28% of men with an average age of 33 who had COVID-19 said they were experiencing erectile dysfunction…
Will High-Protein Diets Help the Middle-Aged Build Muscle?
FDA Approves 1st Nonsurgical Heart Valve for Congenital Heart Disease
Loneliness in Mid-Life Linked to Higher Odds for Alzheimer's
Be On the Alert to Avoid COVID-19 Vaccine Scams
Market Indicator Closing Summaries – Yahoo Finance Closing Tickers on MHProNews…
Featured Focus –
Where Business, Politics and Investing Can Meet
From the new https://www.45office.com website on its https://www.45office.com/about page is this statement. That will be followed by some related items.
The 45th President of the United States
Donald J. Trump launched the most extraordinary political movement in history, dethroning political dynasties, defeating the Washington Establishment, and becoming the first true outsider elected as President of the United States.  His inspiring, groundbreaking campaign proved pollsters, pundits, prognosticators, and the corporate media spectacularly wrong.  He mobilized voters with massive rallies, reached America's hearts and minds with his vision for national rejuvenation, and overcame virtually every entrenched power structure—political and financial—and achieved a decisive victory, winning states no Republican presidential candidate had won in decades.
The forgotten men and women of America were forgotten no more because we finally had a President who put America First.
Through his pro-American policies on trade, taxes, energy, regulation, immigration, and healthcare, President Trump ushered in a period of unprecedented economic growth, job creation, soaring wages, and booming incomes.  Median household income reached its highest level ever recorded. Middle-class family income increased more than five times from the previous administration.  Unemployment reached its lowest rate in half a century.  African-American, Hispanic-American, and Asian-American unemployment reached their lowest levels ever recorded.  And more Americans were employed than ever before.
President Trump boldly unleashed American energy, and our Nation soon became the world's number one producer of oil and national gas in the world.  America's newfound Energy Independence not only meant historically-low energy prices, but also bolstered our economic and national security.  At the center of this pro-American energy vision was a robust commitment to environmental conservation, renewable energy production, prioritizing the clean-up of major pollution sites, and investing billions in clean water infrastructure.  Under President Trump, America led the world in reducing carbon emissions.  As a steward of our natural resources, President Trump signed the Great Outdoors Act, the most significant investment in our national parks since Theodore Roosevelt's presidency and joined the One Trillion Trees Initiative to protect and restore one trillion trees by 2030.
As President, he was an unwavering champion for our Nation's heroes in uniform.  He always stood proudly with our Nation's extraordinary and courageous police officers, sheriffs, and law enforcement professionals.  He fought relentlessly for our Nation's military service members and invested trillions of dollars in the American Armed Forces to ensure our warriors had the tools, support, and resources they need.  He fundamentally reformed the Department of Veterans Affairs, ending the past era of scandal and ensuring our Nation's treasured Veterans were given the treatment and care they have earned and deserve.
Understanding that border security is national security, President Trump achieved the most secure border in United States history and signed a series of historic agreements with our partners in the Western Hemisphere to stop smuggling, trafficking, and illegal migration.  He fundamentally reformed the H-1B program to protect American workers and families.  He restored the principle that newcomers to our country must be financially self-sufficient.  He empowered Immigration and Customs Enforcement to dismantle criminal gangs and deport dangerous offenders who threaten our communities.  He ended systemic asylum fraud, reduced refugee admissions to sustainable levels, blocked the entry of terrorists and national security threats, and banned unsafe travel from regions where proper screening and vetting cannot occur.  No President has done more to build an immigration system that promotes safety, dignity, security, and prosperity for the American People.
By restoring America's prestige and advancing a policy of principled realism, he forged historic peace agreements in the Middle East, withdrew troops from endless conflicts, confronted oppressive communist and socialist regimes, advanced stability around the world, and strengthened the North Atlantic Treaty Organization and other international alliances and partnerships by getting other nations to contribute their fair share.
When the coronavirus plague arrived from China, afflicting every nation around the globe, President Trump acted early and decisively to ban travel from China and Europe, which saved countless lives. He launched the greatest national industrial mobilization since World War II, refilling our depleted stockpiles of medical supplies, bringing our critical supply chains back home, pioneering life-saving medical treatments in record time, leveraging the Defense Production Act, mass producing and mass distributing masks, gowns, gloves, and other protective  equipment, and getting new breakthrough therapies into the hands of hospitals, doctors, and patients.  President Trump, from scratch, built the most robust testing system in the world and, at his direction, temporary hospitals and new medical beds were built from scratch to keep hospitals from overcrowding.  Aggressive action was taken to get critical supplies to nursing homes in order to protect the most vulnerable among us.  Through Operation Warp Speed, the Manhattan Project for vaccines, two different and powerfully-effective vaccine candidates were approved in record time, with more vaccines following quickly on their heels—a true medical miracle.  In order to get these doses to the population as quickly as possible, all of the leading vaccine candidates were manufactured in advance—an industrial breakthrough that further saved countless lives.
Whether it was combating the virus, fighting foreign terrorists, creating jobs, securing America's borders, unleashing American energy, revitalizing American patriotism, or restoring the American spirit, President Trump never wavered in defense of our values, our families, our traditions, and our freedom.
 President Trump knows that as long as we remain faithful to our citizens, our country, and our God, then America's best days are yet to come.
##
Melania Trump
Melania Trump is married to the 45th President, Donald J. Trump and the mother to their son, Barron Trump.  She is the second First Lady born outside of the United States and the only First Lady to become a naturalized United States citizen.
Melania Trump was born on April 26, 1970, in Slovenia.  At age 16, she began what would soon become a highly successful modeling career, appearing in many high profile ad campaigns and working with some of the best photographers in the fashion industry.
In 1996, Mrs. Trump moved to New York and 10 years later, she proudly became a United States Citizen.  She has always been an active member of her community. In 2005, she was Honorary Chairwoman for the Martha Graham Dance Company.  That same year, she was awarded Goodwill Ambassador by the American Red Cross—a role she served in for 4 years.  Mrs. Trump served 5 years as Honorary Chairwoman for the Boys' Club of New York and was named Woman of the Year in 2006 by the Police Athletic League.
In 2010, Mrs. Trump was the Chairwoman for the American Heart Association, which raised $1.7 million for research.  That same year she launched her own jewelry collection.
Upon assuming the role of First Lady, Mrs. Trump focused her time on the many issues affecting children across the Nation.  An unwavering characteristic of the First Lady is her aptitude for showing love and compassion in all that she does.  Mrs. Trump spent much of her time meeting with children all over the world—in classrooms, hospitals, care facilities, at home in the White House, and in communities worldwide.
BE BEST, Mrs. Trump's awareness campaign, focused around the well-being of children and highlighting the people and programs dedicated to ensuring a better future for our next generation.  The campaign has three pillars: well-being, which includes the social and emotional health of children; online safety, which focuses on educating families on how to protect children online and promote healthy online habits; and opioid abuse, focused on protecting our most vulnerable from the effects of drug abuse while promoting resources and programs for all who struggle with addiction.
BE BEST also held a role on the international stage.  In October of 2018, First Lady Melania Trump embarked on a solo international trip to Africa; visiting Ghana, Kenya, Malawi, and Egypt, highlighting impactful hospitals, schools, and the United States Agency for International Development programs benefiting children.
In addition to BE BEST, Mrs. Trump has a deep appreciation for military and their families.  She traveled to military bases domestically and overseas, including Iraq in 2018.
The First Lady joined the President on countless international visits and met with more than 30 foreign diplomats, heads of state, and their spouses to share solutions to the issues affecting children globally.  During her time at the White House, she became an ambassador for kindness and an advocate for children.
Mrs. Trump looks forward to continuing her work on behalf of children and the issues she is passionate about.
##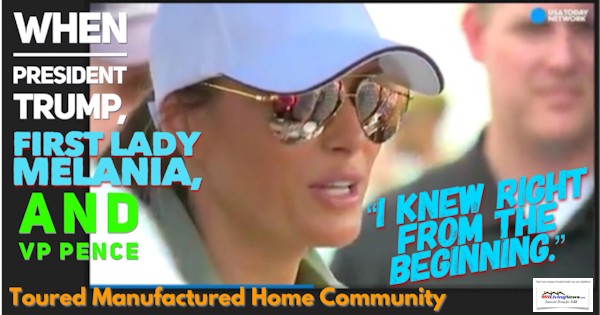 MHLivingNews featured President Trump and the First Lady's trip to a Florida manufactured home community in the report linked below.
As a disclosure, MHProNews and MHLivingNews promoted the 45th president, his election, and re-election campaign.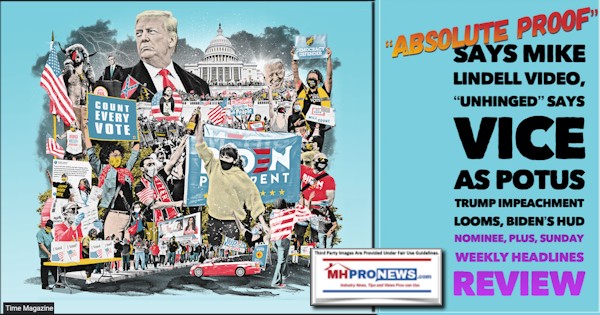 There are voices across the left-and-right warning against the rise of an authoritarian regime since President Trump left the White House.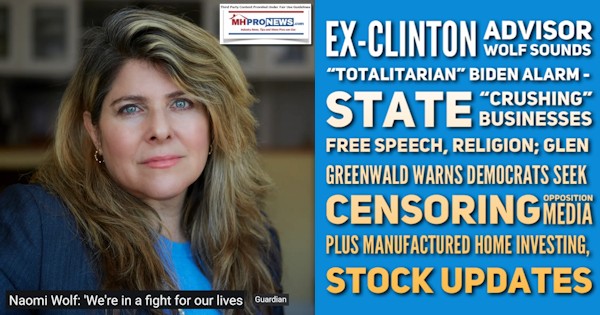 To learn more see the linked reports above and below.  Several of these voices were not necessarily pro-Trump.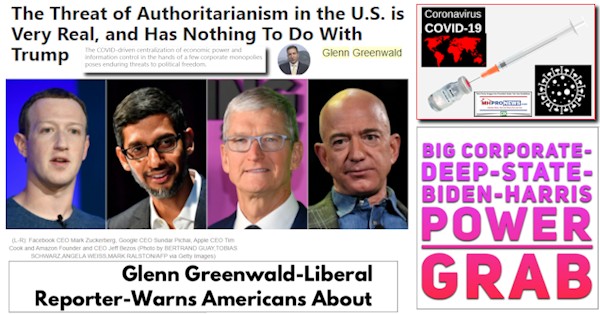 That should mean, to thinking people, that the threat is to be taken seriously and acted upon accordingly.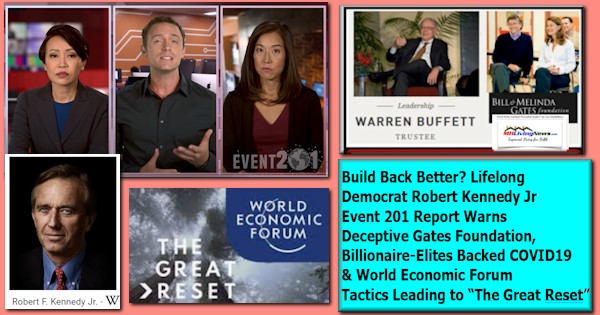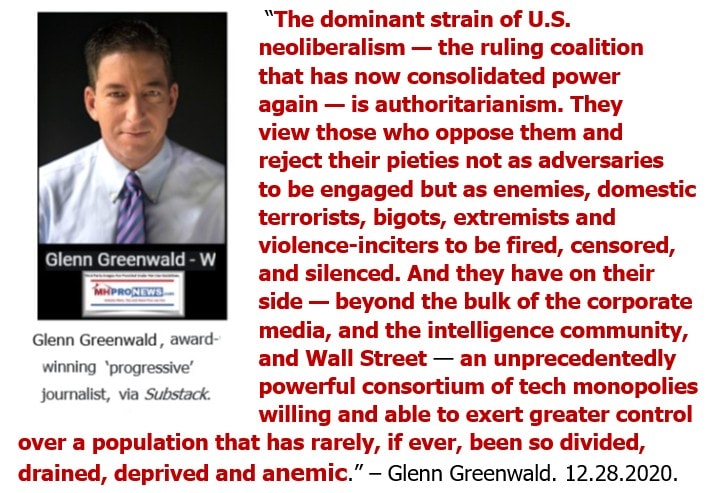 Related, Recent, and 'Read-Hot' Reports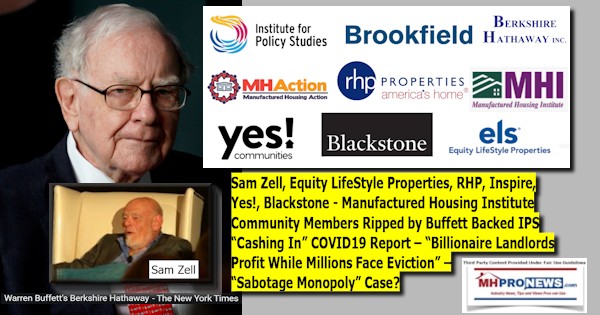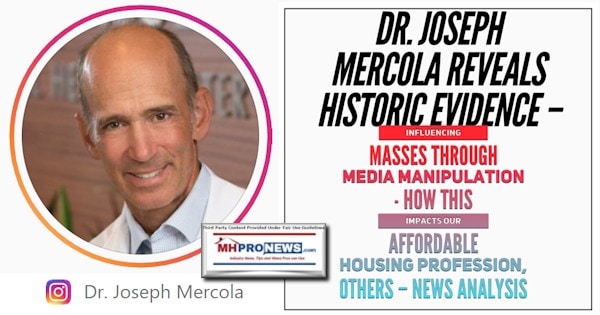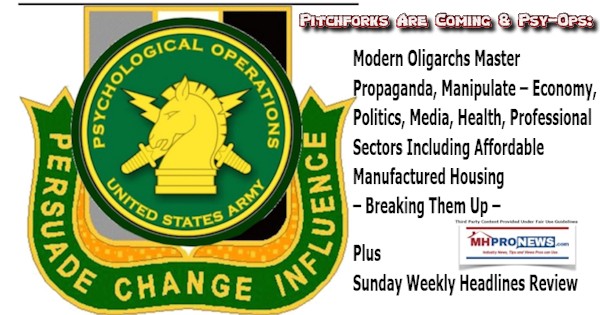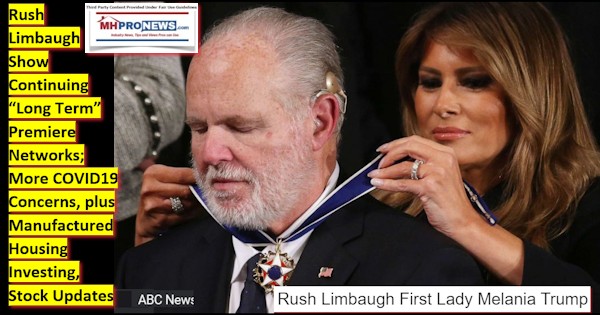 This report below is still one of the most-read reports on MHLivingNews.
It has stood the test of time with well documented insights.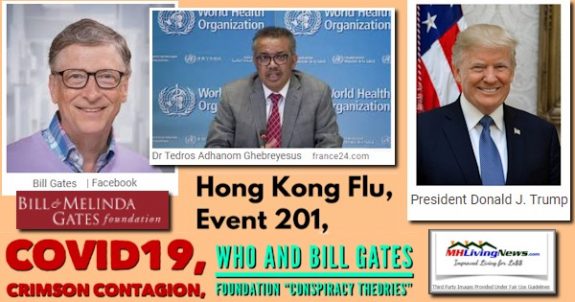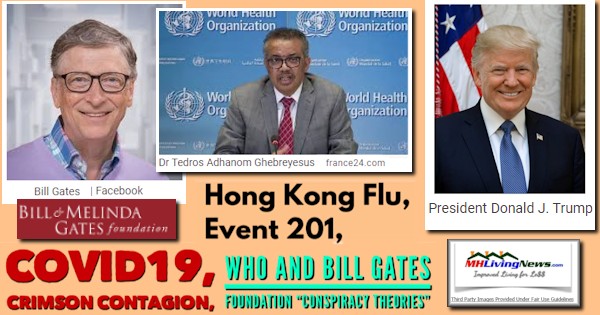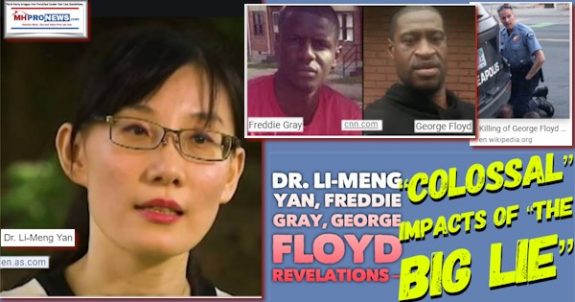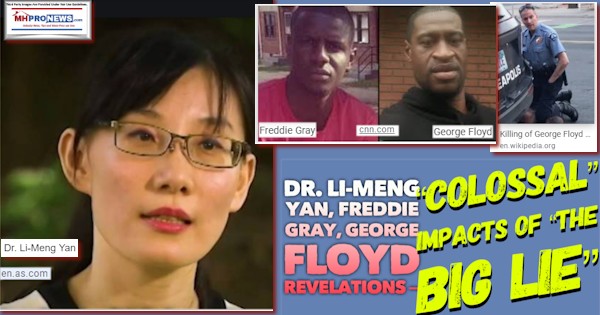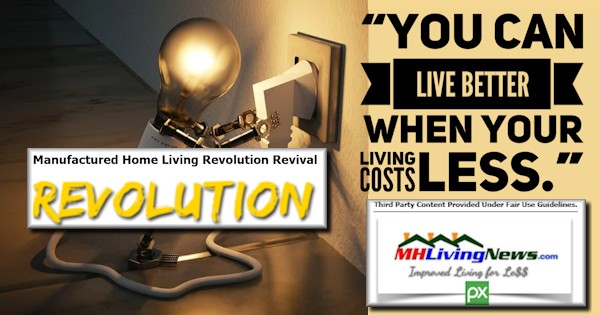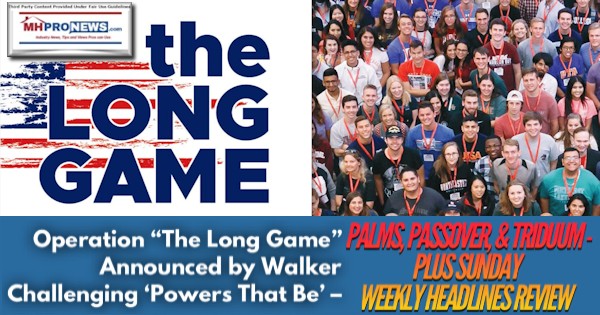 Manufactured Housing Industry Investments Connected Closing Equities Tickers
Some of these firms invest in manufactured housing, or are otherwise connected, but may do other forms of investing or business activities too.
NOTE: The chart below includes the Canadian stock, ECN, which purchased Triad Financial Services, a manufactured home industry lender
NOTE: Drew changed its name and trading symbol at the end of 2016 to Lippert (LCII).
NOTE: Deer Valley was largely taken private, say company insiders in a message to MHProNews on 12.15.2020, but there are still some outstanding shares of  the stock from the days when it was a publicly traded firm.  Thus, there is still periodic activity on DVLY.
Spring 2021…
Berkshire Hathaway is the parent company to Clayton Homes, 21st Mortgage, Vanderbilt Mortgage and other factory built housing industry suppliers.
· LCI Industries, Patrick, UFPI, and LP each are suppliers to the manufactured housing industry, among others.
· AMG, CG, and TAVFX have investments in manufactured housing related businesses. For insights from third-parties and clients about our publisher, click here.
Enjoy these 'blast from the past' comments.
MHProNews. MHProNews – previously a.k.a. MHMSM.com – has celebrated our 11th year of publishing, and is starting our 12the year of serving the industry as the runaway most-read trade media.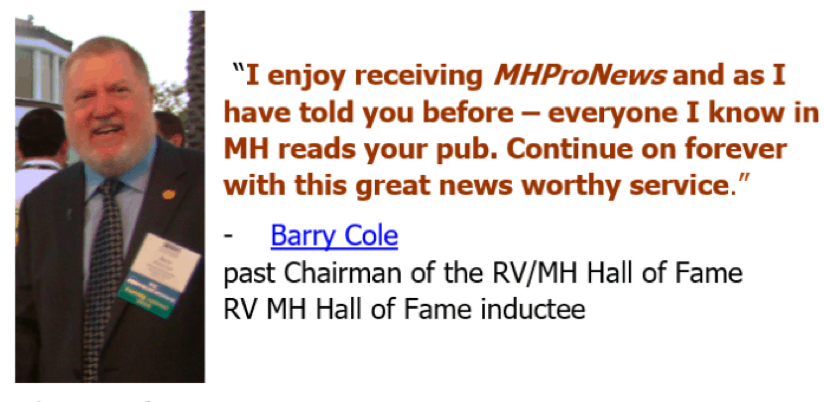 Sample Kudos over the years…
It is now 11+ years and counting…
Learn more about our evolutionary journey as the industry's leading trade media, at the report linked below.
· For expert manufactured housing business development or other professional services, click here.
· To sign up in seconds for our industry leading emailed headline news updates, click here.

Disclosure. MHProNews holds no positions in the stocks in this report.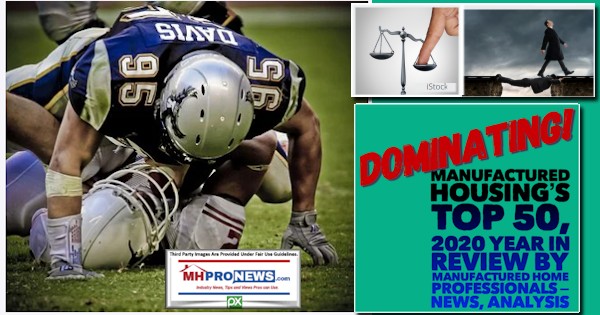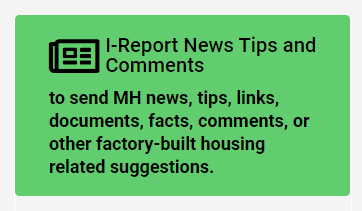 That's a wrap on this installment of "News Through the Lens of Manufactured Homes and Factory-Built Housing" © where "We Provide, You Decide." © (Affordable housing, manufactured homes, stock, investing, data, metrics, reports, fact-checks, analysis, and commentary. Third-party images or content are provided under fair use guidelines for media.) (See Related Reports, further below. Text/image boxes often are hot-linked to other reports that can be access by clicking on them.)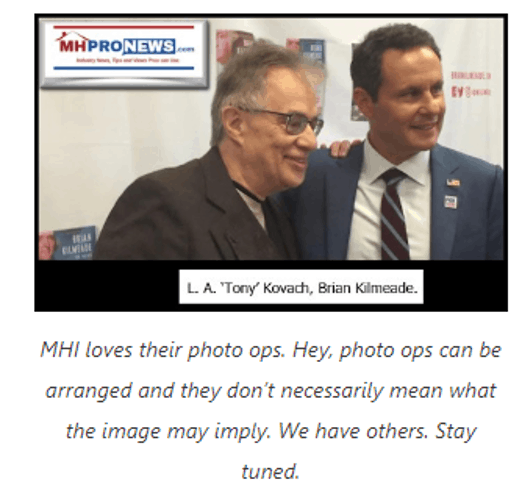 By L.A. "Tony" Kovach – for MHLivingNews.com.
Tony earned a journalism scholarship and earned numerous awards in history and in manufactured housing. For example, he earned the prestigious Lottinville Award in history from the University of Oklahoma, where he studied history and business management. He's a managing member and co-founder of LifeStyle Factory Homes, LLC, the parent company to MHProNews, and MHLivingNews.com. This article reflects the LLC's and/or the writer's position, and may or may not reflect the views of sponsors or supporters.