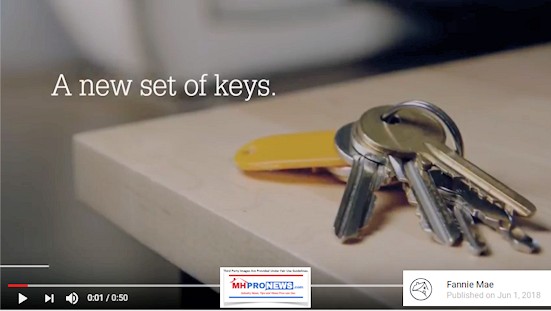 Via a release from the White House Press Room to the Daily Business News, the President of the United States (POTUS), Donald J. Trump, said as follows.
— start of extended quote —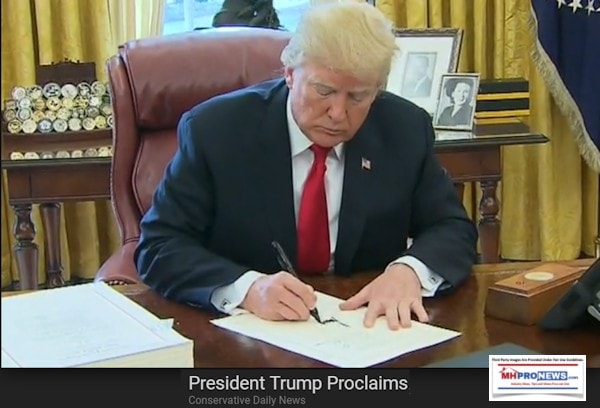 "During National Homeownership Month, we affirm the joy and benefits of homeownership.  For millions of Americans, owning a home is an important step toward financial security and achieving the American Dream.  My Administration is committed to fostering an economic environment in which every family has the opportunity to enjoy the sense of pride and stability that can come with owning a home.
Our Nation's economy is experiencing tremendous growth.  I signed into law historic tax reform that cut taxes for middle class Americans and small businesses.  My Administration has also slashed unnecessary and burdensome regulations that stunted economic growth.  As a result of these actions, Americans are keeping more of their hard-earned paychecks, unemployment rates are at historic lows, and more Americans are entering the workforce.  Consequently, owning a home is becoming more attainable for many Americans.
Numerous benefits are associated with homeownership.  Owning a home gives Americans a place to call their own, and a place of comfort and safety where they can raise their families.  Homeowners also support local businesses, have a strong vested interest in their communities, and foster bonds of friendship with others who live and work in their neighborhoods.  A home is more than a place to live — it is also an investment in family, in community, and in the long-term prosperity of our great country.
This month, we celebrate those Americans whose success and determination have helped make them homeowners.  Their dedication to their families and communities, and to achieving a brighter and more secure future, is an inspiration to each person who is pursuing their own American Dream.
NOW, THEREFORE, I, DONALD J. TRUMP, President of the United States of America, by virtue of the authority vested in me by the Constitution and the laws of the United States, do hereby proclaim June 2018 as National Homeownership Month.
IN WITNESS WHEREOF, I have hereunto set my hand this thirty-first day of May, in the year of our Lord two thousand eighteen, and of the Independence of the United States of America the two hundred and forty-second.
DONALD J. TRUMP"
— end of extended quote —
Fannie Mae produced a fine video, shown below.  But for all of the lip-service that they've been paying to manufactured homes, there's no hint or mention of it in this video.  Why not?
To return to and surpass the manufactured home (MH) industry's glory days, MH Pros must learn to look past polite words, posturing, or platitudes, to focus on realities.  For example, by every measure, the president is delivering. We're proud to have editorially supported him during the primary and general election, and are focused on his results, not rhetoric.

Similarly, we must look at how Fannie Mae is touting on their home page their new Manufactured Home Advantage program. Much of what they say is terrific, and accurate, when it comes to the realities of modern manufactured homes.  But then they are arguably also subtly undermining manufactured housing, when they promote what amounts to the Manufactured Housing Institute's (MHI) problematic "new class of homes."
We asked officials at Fannie and MHI about this 2 days ago.  The reply?  Silence.
But others are speaking out.
MHI Member Observations
An MHI member/producer emailed the Daily Business News blasted the GSEs for how they're treating the vast majority of manufactured housing.  It might have been written by MHARR, but it was a MHI-only national association member.
In another message from a MHI producing member, there's these excerpts from a longer message.
"Tony.
Good article on the Trauma issue…
"Trailer House Trauma," Fresh Look at Manufactured Housing's Opportunities
…Secondly, the big change has to come from within and education and honesty.
QUIT describing ourselves as how long, how wide and how much…
 …You want parity with site built homes, then act like it!"
"Image…
I check into the Tunica show and asked how many Retailers were attending… the lady looked at me as if I had two heads… when did they start calling them Retailers…"
"It is all of our responsibility…I avoid the T word like those that avoid the N word."
"Whenever I hear it [the T word], I tell them that is something you put your boat on…Take care…"
What does it say that so many MH professionals fear speaking out publicly?
MHARR on National Home Ownership Month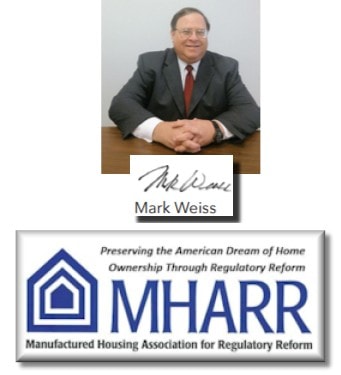 "Naturally, the Manufactured Housing Association for Regulatory Reform (MHARR) supports every possible legitimate effort to increase the wealth of renters via home-buying. HUD Secretary Ben Carson pointed out during his tour last year that renting households average only $5000 net worth, while home owners net worth averages some $200,000. While MHARR's advocacy is for common sense regulatory reform, the ultimate beneficiaries are citizens," said their President and CEO, Mark Weiss in a message to MHProNews. "Thus, our motto, "Preserving the Dream of Home Ownership through Regulatory Reform."
"That said, educational and marketing efforts are the proper purview of the post-production sector of the industry," Weiss stated.
"The umbrella association that claims to promote the interests of the post-production sector were AWOL last year on National Home Ownership month. They were absent the year before as well, failing to promote the 40th anniversary of the first HUD Code manufactured homes," the MHARR president said.
"There is an urgent need to establish a reality-based post-production representation that isn't dominated by a few major companies that would seemingly rather see the industry's consolidation instead of protecting, educating, and promoting solutions that would benefit consumers, industry and save tax payers in the process," said Weiss.
Weiss' Thoughts, Juxtaposed to Lavin's and Allen's
Weiss, Allen, and Lavin have all recent called out the Manufactured Housing Institute for a variety of ways that they posturing helping all segments, but in fact work for the interests of what Lavin calls "the big boys."
Weiss, as well as others are calling for – and some are working towards – a new, post-production representation.
The independent producers of HUD Code manufactured homes already have able representation in MHARR, as the Washington Post, George Washington University, and the SBA have all helped make clear.
Greener, Stylish Manufactured Homes – Hidden Facts in the Washington Post Manufactured Housing Narrative
When there's an affordable housing crisis, and manufactured homes are estimated to do perhaps 100,000 (+/-) new home produced in 2018, what does that say about MHI's so-called post-production leadership?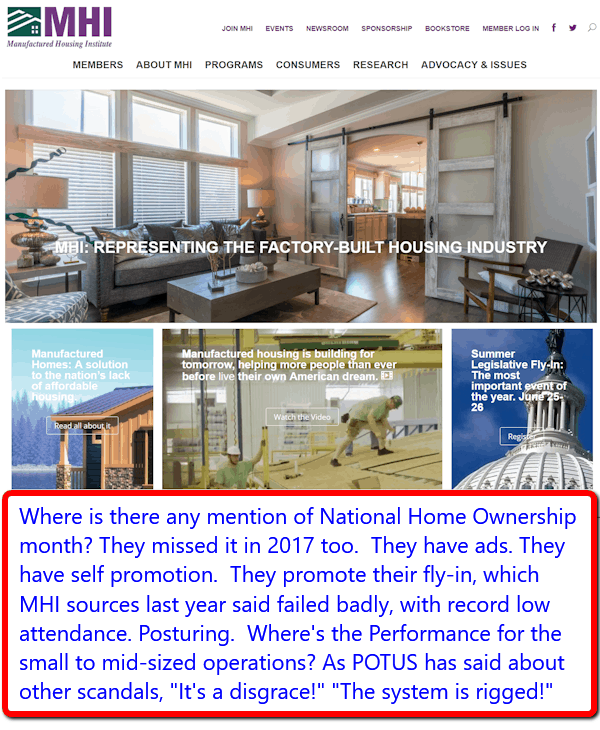 POTUS Trump has used the phrase, "The System Is Rigged" many times. Isn't the MHI system rigged against the interests of most of the independent companies in MHVille? Isn't it monopolistic when they promote a "new class of homes" that their big three members are producing?
Is it the Trump Administration whose made progress possible in MHVille? Or is it Berkshire Chairman Warren Buffett, who promoted Secretary Clinton, who had she been elected promised to double down on job and small business killing taxes and regulations? Isn't the MHI system rigged? "We Provide, You Decide." © ## (News, analysis, and commentary.)
(Third party images, and content, are provided under fair use guidelines.)
Related Reports:
https://www.manufacturedhomelivingnews.com/celebrate-national-home-ownership-month-with-26-cool-prefab-cribs-a-1-billion-dollar-hybrid-mansion-4-fun-videos/
'Tip of Iceberg' – Rick Rand; Marty Lavin, Communities have 'No Confidence' in Manufactured Housing Institute, New National Trade Group Announced
White House Signing Ceremony on Historic Pro-Growth Financial Regulatory Reform
Doug Schoen, Clinton Adviser, warns – "Democrats must advance an agenda…to create a society of opportunity for all – not guaranteed outcomes achieved through wealth redistribution."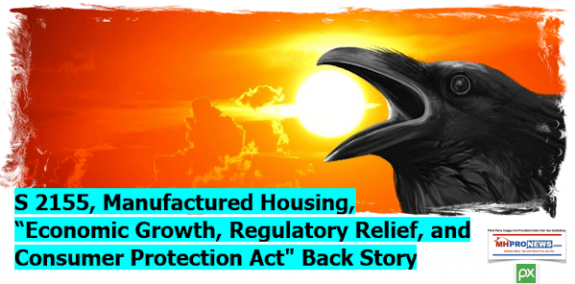 George Allen Reply to Mainstream Media re: Roane/Lackey/SECO Exposé, Plus MHI, MHARR, et al – "Make Manufactured Housing Great Again"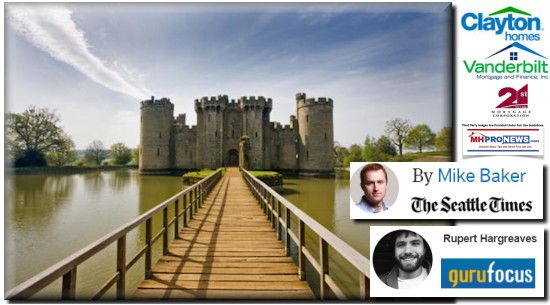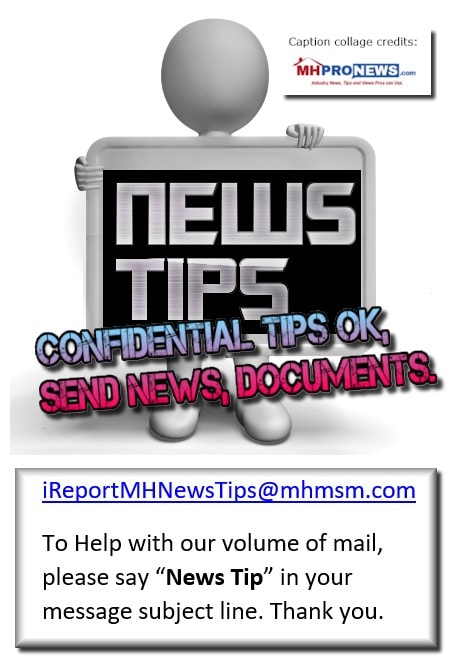 1) To sign up in seconds for our MH Industry leading emailed news updates, click here.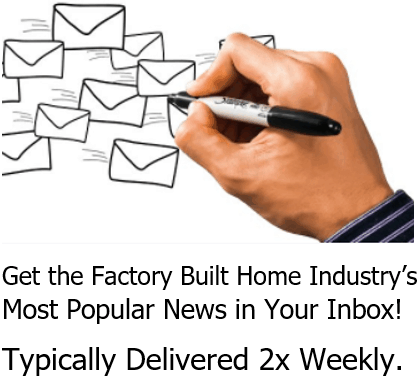 2) To provide a News Tips and/or Commentary, click the link to the left. Please note if comments are on-or-off the record, thank you.
3) Marketing, Web, Video, Consulting, Recruiting and Training Resources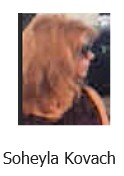 Submitted by Soheyla Kovach to the Daily Business News for MHProNews.com. Soheyla is a managing member of LifeStyle Factory Homes, LLC, the parent company to MHProNews, and MHLivingNews.com.