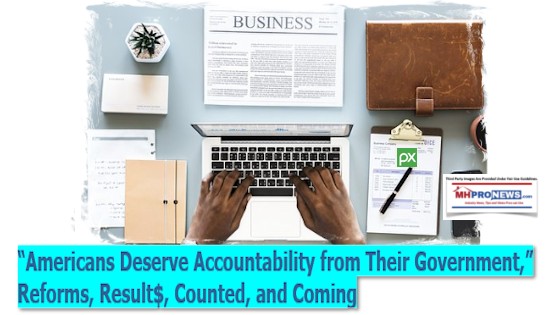 "Americans deserve accountability from their government," President Donald J. Trump said.
In a release to the Daily Business News, the White House press room has provided a partial list of some of what the Trump Administration sees as accomplishments on behalf of the Americans.
"Through the first 500 days of the Trump Administration, the President has refocused the Federal bureaucracy to make sure that voters are truly in charge of Washington," the release said.
Among their bullets:
| | |
| --- | --- |
| • | President Trump has issued multiple Executive Orders that reform the Civil Service, including making union contracts open to public inspection, cutting down on taxpayer-funded union activities at Federal agencies, and easing the process to remove poor-performing workers. |
| • | The Administration is operating under a "One Federal Decision" memorandum of understanding for infrastructure, which puts the burden of coordinating complex permitting reviews on Federal officials, not applicants. |
| • | Despite obstruction from Congressional Democrats, the President has appointed a record number of Federal judges who are interpreting the law as it is written, promoting federalism, and standing for Constitutional liberties to combat government overreach. |
As MHProNews has noted in recent reports, such as those linked below, the president is a builder, who's administration has taken numerous pro-growth, pro-industry steps.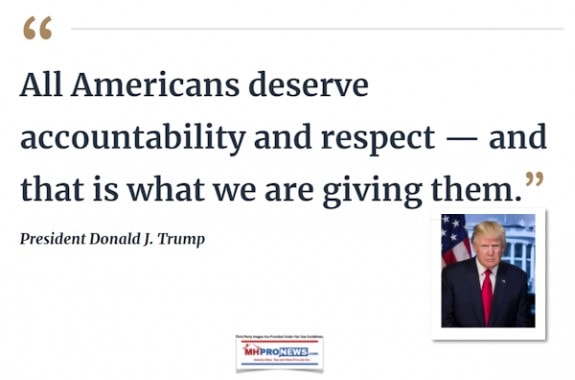 Vice President Pence knows manufactured housing first hand, and HUD Secretary Ben Carson has praised manufactured homes as "amazing," called the regulations frozen at HUD as "ridiculous," telling MHProNews that he hears the industry, and wants to work with manufactured home industry companies of all sizes.
President Trump Spotlights Factory Home Builder in Speech, Proven Promotion, Support of Industry Advancement
So far, these represent unprecedented levels of support for manufactured housing at the federal level in over 25 years, per industry sources.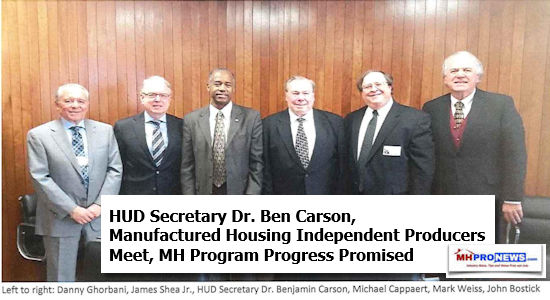 More from the White House
The White House also reminded MHProNews that the First Lady of the United States (FLOTUS) is recovering nicely, and made her first public appearance since her kidney surgery last month.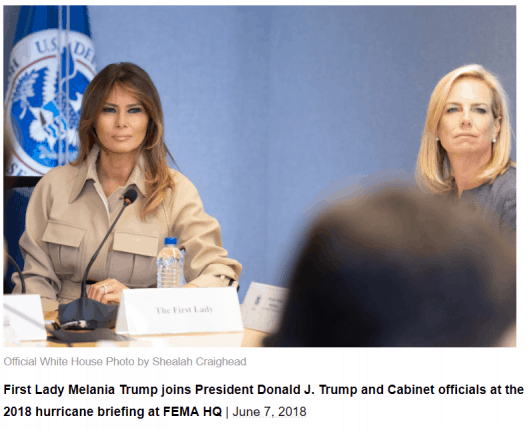 Today is also Vice President Mike Pence's birthday. The Daily Business News editorially notes that VP Pence has not received as much recognition as his high-profile work has arguably merited.  He and the president do some events jointly, but VP Pence has also done several international and domestic events solo, engaged with Congressional or business leaders as the Oval Office has desired, and more.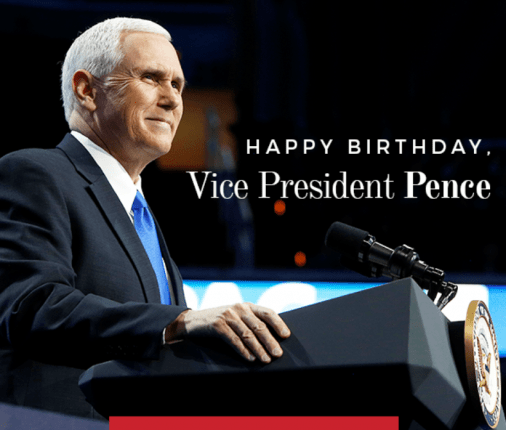 An extended quote from the White House media communications team regarding the first 500 days to MHProNews is below.
— start of extended quote —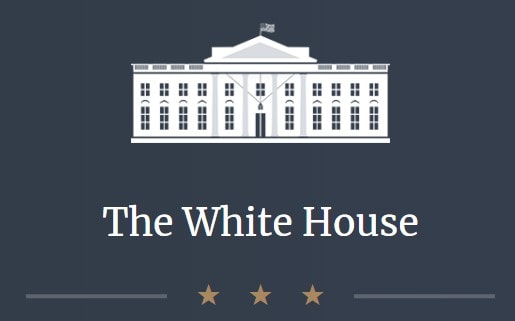 REFORMING BUREAUCRACY: Through Civil Service and VA reforms, President Donald J. Trump is refocusing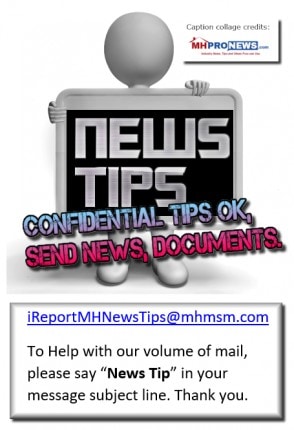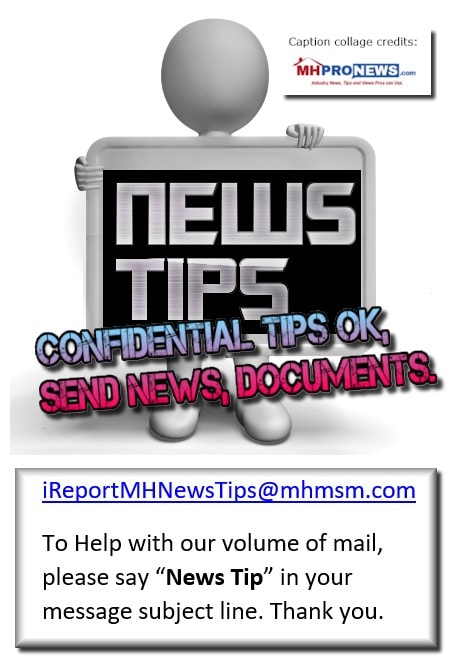 the Federal workforce and increasing its accountability to taxpayers.
President Trump signed legislation to bring more accountability to the Department of Veterans Affairs and provide our veterans with more choice in the care they receive.
o   President Trump signed into law the Department of Veterans Affairs Accountability and Whistleblower Protection Act of 2017, and worked with Congress to forge an overwhelming bipartisan vote of support for the MISSION Act.
o   President Trump signed the VA Choice and Quality Employment Act into law, authorizing $2.1 billion in additional funds for the Veterans Choice Program.
The President has issued multiple executive orders aimed at reforming the civil service to work for the American people. These orders:
o   Require agencies to work on negotiating better, more efficient, union contracts and to make those contracts open to public inspection;
o   Cut down on tax-payer funded union activities at Federal agencies, saving tax-payers an estimated $100 million a year; and
o   Enhance the accountability of the Federal bureaucracy by easing the process for removing poor performing employees and strengthening the merit system.
The President issued his "One Federal Decision" memorandum of understanding, encouraging coordinated infrastructure permitting reviews across the Federal government.
RETURNING CHOICE TO HEALTHCARE: President Trump's actions on healthcare have increased options for Americans and returned decision-making about healthcare to individuals.
President Trump successfully eliminated the penalty for Obamacare's burdensome individual mandate through the Tax Cuts and Jobs Act.
President Trump is expanding affordable coverage options through Association Health Plans and short-term, limited-duration plans for families and employers harmed by Obamacare.
President Trump has released a blueprint to lower drug prices for American patients and consumers, reform Medicare programs, promote competition, and increase transparency.
Last year alone, the FDA approved more new drugs than ever before in history, saving consumers $8.8 billion.  Medicare changes will save seniors an estimated $320 million.
EXPANDING LIBERTY: The President has appointed judges who faithfully apply the law and is working with State, local, and Tribal leaders to combat government overreach.
President Trump has appointed a record number of Federal judges, who are interpreting the law as it is written, promoting federalism, and standing for our individual constitutional liberties – including appointing Justice Neil Gorsuch to the United States Supreme Court.
The President has protected freedom of conscience by issuing rules protecting religious employers from having to violate their religious or moral beliefs or shut their doors; revising FEMA policy to ensure that houses of worship receive the disaster aid to which they are legally entitled; and ardently defending religious liberty in the courts.
President Trump has improved the accountability of America's immigration system and is actively combatting 'sanctuary city' laws, which endanger communities across the Nation.
— end of extended quote —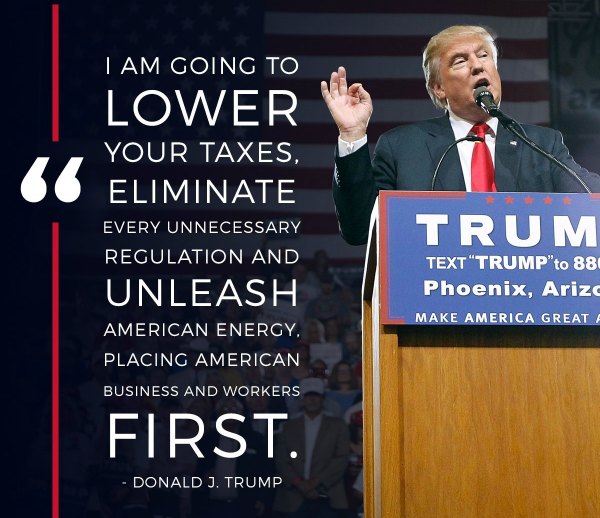 MHProNews notes as a disclosure that we've editorially supported Team Trump's "America First" agenda as best for manufactured home owners, businesses, and the nation at large.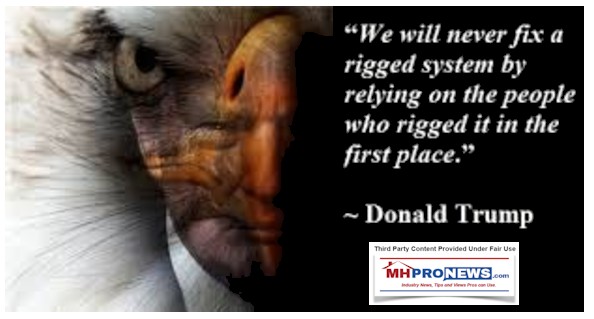 That support began during the presidential primaries, and has continued since. "Promises made, promises kept."
As the National Federation of Independent Businesses (NFIB), and the Manufactured Housing Association of Regulatory Reform (MHARR) leadership have noted, the administration's policies have been raising the boats of workers, investors, and other professionals.
There's more work to do, and the midterms are looming. "We Provide, You Decide." © ## (News, analysis, and commentary.)
(Third party images, and content, are provided under fair use guidelines.)
Related Reports: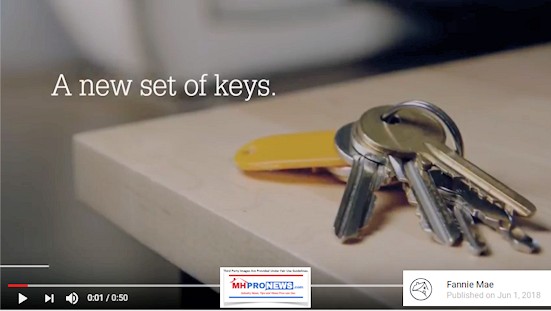 White House Signing Ceremony on Historic Pro-Growth Financial Regulatory Reform
HUD's Operation Breakthrough, Promoting Factory, Industrialized Building – Mobile Home Era to Modern Manufactured Homes.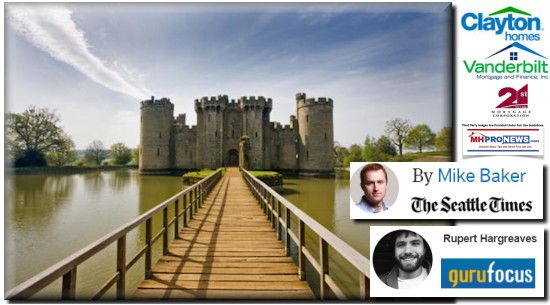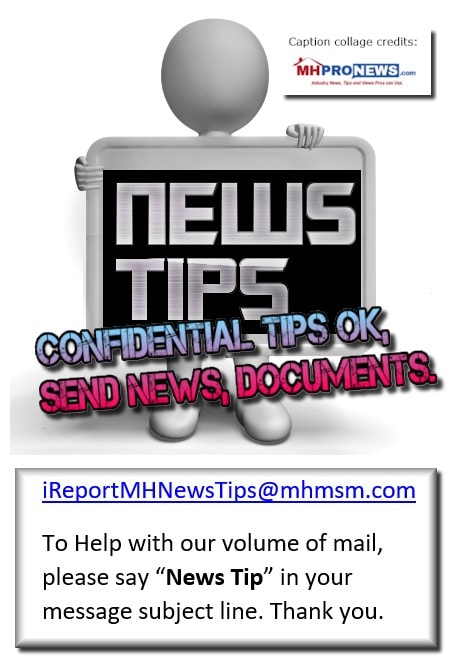 1) To sign up in seconds for our MH Industry leading emailed news updates, click here.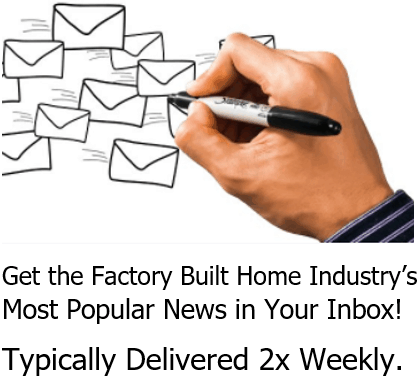 2) To provide a News Tips and/or Commentary, click the link to the left. Please note if comments are on-or-off the record, thank you.
3) Marketing, Web, Video, Consulting, Recruiting and Training Resources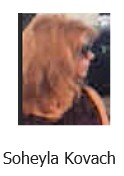 Submitted by Soheyla Kovach to the Daily Business News for MHProNews.com. Soheyla is a managing member of LifeStyle Factory Homes, LLC, the parent company to MHProNews, and MHLivingNews.com.