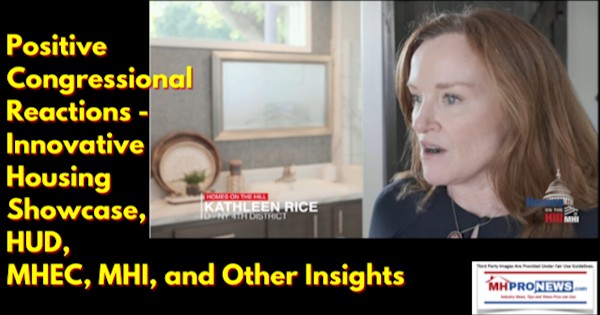 By presidential proclamation and custom, June is National Home Ownership Month. So it was fitting to set the dates for the Innovative Housing Showcase at the first of June.
The Department of Housing and Urban Development (HUD) media relations ("Office of Public Affairs") provided the following to the Daily Business News on MHProNews on 6.4.2019.
"The first-of-its-kind Innovative Housing Showcase is underway on the National Mall in Washington! In the first three days of this unprecedented event on "America's front yard,' thousands of people saw for themselves some of the innovative building technologies that are designed to address some of the serious housing challenges confronting the nation. Secretary Carson and Agriculture Secretary Sonny Perdue were among a host of senior-level officials who addressed the assembled audience about how the federal government is helping to drive some of the innovations on display during the event. And two more days still to come!"
On several levels, the event was certainly a positive for manufactured housing, tiny houses, container, and other types of prefab structures. It was also good for the installation technologies that compliment them. More on that, further below, including new videos that give a feel for the reactions of those who saw manufactured homes, often for the first time.
As HUD press release reminded readers, the Innovative Housing Showcase was set in the context of June as National Home Ownership month. Both HUD and the White House provided the following.
Proclamation on National Homeownership Month, 2019
ECONOMY & JOBS
Issued on: May 31, 2019
During National Homeownership Month, we acknowledge the benefits of sustainable homeownership. Homeownership continues to be an important option for many Americans to invest in their communities, build wealth, and achieve the American Dream.
My Administration's economic policies have helped spur a booming economy, in which nearly 6 million new jobs have been created and wages are rising at the fastest rate in a decade. We have slashed more than 30,000 pages of job-killing regulations from the rule book that had been constraining economic growth, and my Tax Cuts and Jobs Act has put more money into the pockets of American workers. These successes have led to more opportunities for Americans to become homeowners, and we are committed to building on them by continuing to work with State and local governments to remove burdensome and unnecessary regulations that restrict development and artificially raise housing costs.
To offer the opportunity for more sustainable homeownership to a greater number of Americans, we must also reform our Nation's housing finance system. Earlier this year, I signed a Presidential Memorandum instructing the Secretaries of the Treasury and Housing and Urban Development to construct a plan on reforming the housing finance system to promote competition in the housing finance market that will also preserve the 30 year, fixed-rate mortgage for qualified homebuyers. These reforms are critical to improving access to sustainable mortgages and to maintaining responsible support for homeownership and for building wealth.
This month, we reaffirm our commitment to empowering more Americans with the opportunity to take the important step of becoming homeowners. By keeping taxes low, continuing to remove burdensome and unnecessary regulations, and making much-needed reforms to the housing finance system, we will open doors to sustainable homeownership to more Americans and their families.
NOW, THEREFORE, I, DONALD J. TRUMP, President of the United States of America, by virtue of the authority vested in me by the Constitution and the laws of the United States, do hereby proclaim June 2019 as National Homeownership Month.
IN WITNESS WHEREOF, I have hereunto set my hand this thirty-first day of May, in the year of our Lord two thousand nineteen, and of the Independence of the United States of America the two hundred and forty-third.
DONALD J. TRUMP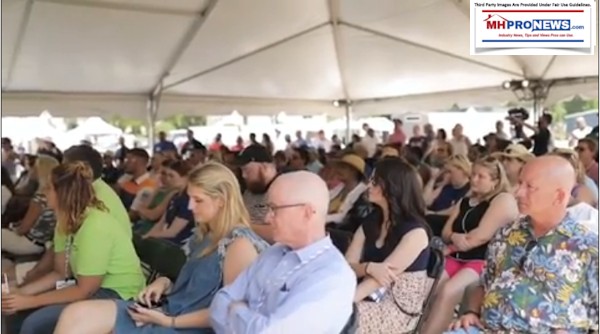 Part of the Manufactured Housing Institute (MHI) release on the topic said the following: "Thousands visited three manufactured homes displayed on the National Mall this week. Among them were Members of Congress who walked from meetings and votes on Capitol Hill to learn more about the quality and attainability of today's manufactured homes."
Attendees indicated that the presentations in the tent on the National Mall were well attended, as this stills above and further below from HUD also attests.
Sources told MHProNews that Adventure Homes, which initially was going to participate, in the end did not place a model on display. Skyline Champion had two multi-sectional homes on display. Cavco Industries provided the single-sectional. Indications are that roughly a thousand people walked through a manufactured home on a given day.
Among those who did so was Secretary Carson himself, as well as Congressional representatives as the video posted below attests. The video was well done, reflecting members of both major political parties. The reactions are clearly positive, some are even enthusiastic.
As MHProNews reported earlier this week, the response by the public to an interview with Secretary Carson 'talking up' manufactured homes was overall positive. See that report in the link below.
Public Reactions to HUD Secretary Carson's "Innovations in Housing" Promoting Manufactured Homes
Reality Checks
That said, the manufactured home industry is in its eighth consecutive month of year-over-year declines in production during an affordable housing crisis. Yes, steps like this one led by Secretary Carson are useful. But per our sources, it was producers that took the lead to get manufactured homes on the display. MHI pivoted their fly-in schedule to meet that change. So the credit goes largely to those individual producers.
Conspicuously absent in the display on the National Mall this week was Clayton Homes. Sources tell MHProNews that they had representatives there, but no manufactured homes by that firm were on display.
It must be kept in mind that 'the big boss' over Clayton Homes President and CEO Kevin Clayton is Warren Buffett. As MHProNews and MHLivingNews has documented, Buffett's money has flowed to nonprofit groups that in turn have publicly attacked firms in manufactured housing, often other MHI members. That was most notable in the Last Week Tonight with John Oliver viral attack, errantly dubbed "Mobile Homes."
One must also be mindful that it was early April that Olver's video, which topped 6 million views on YouTube. Does any objective manufactured home professional think that helped industry shipments that month, or since?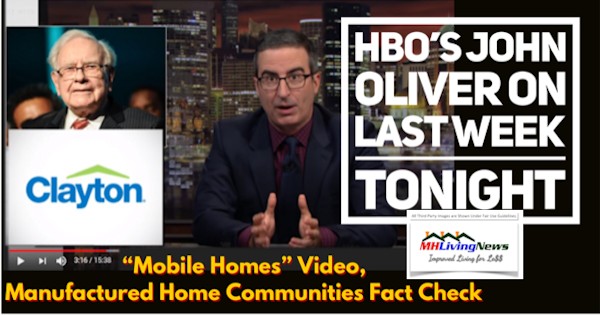 While hundreds have watched the well-done MHI video above that reflects positive federal reactions to manufactured homes, another video viciously mocking and attacking HUD Secretary Carson has had over 1.6 million views since May 26, 2019. Let's note that posting this below is not to be construed as endorsing it, quite the opposite is true. But in order for the industry's professionals, investors, and public advocates to grasp the realities and challenges that the industry – and Secretary Carson – faces, a complete picture must be painted.
That video above, as well as other media-launched slurs aimed against him, utilize what Dr. Carson correctly identified as Saul Alinsky tactics.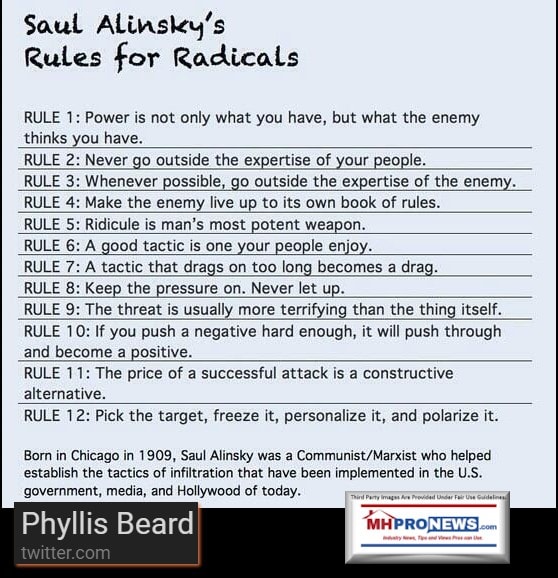 The industry's professionals, supporters and advocates must objectively grapple with what it is up against. For whatever motives one may wish to ascribe, Buffett's bucks – via so-called dark money channels – has been documented to being used to attacking manufactured housing. This has been going on for some years that MHProNews has documented to date.
Prosperity Now, Nonprofits Sustain John Oliver's "Mobile Homes" Video in Their Reports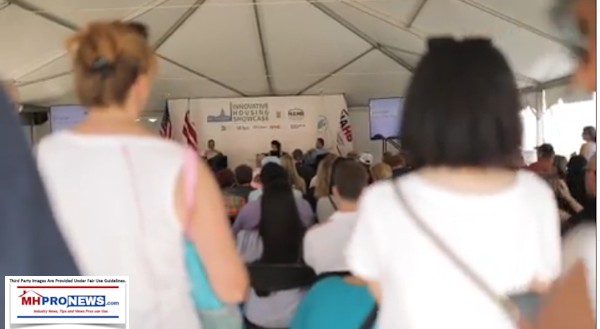 A Positive Event Set in a Difficult Reality
It is natural to feel good about a noble effort by two HUD Code manufactured home producers. We've said previously, and say again, we applaud those builders for their participation in this National Mall display.
But aren't those efforts being undermined by their association's biggest member's biggest boss? While MHI claims to be working to reduce regulations, Warren Buffett has consistently supported candidates that push for more regulations. That's not speculation, that's reality. Without dealing with those realities, the industry could be locked in low gear for years to come, until Buffett and his brands believe they've achieved sufficient mass to dominating a critical part of the national needs for affordable housing.
Hold the headline for 125 words. Poisoning the well. Salting the fields. Those are but two of several ancient methods some enemies used to harm their opponents. The notion behind those vile tactics was if you could kill off their drinkable water or their food supply, someone could effectively destroy their enemy.
The first video branded by MHI posted above had 566 views as of about 8:25 AM ET on 6.7.2019. By contrast, there are over 1.6 million views of the video mocking Secretary Carson, whom this publication has since his nomination and continues to editorially support. That's just one of several such assaults on the good doctor. Those attacks on our industry, at least in some cases, have Warren Buffett's donor fingerprints on them. We noted that the disruption last year by MHAction of Secretary Carson's address to MHI was by the same group – MHAction – that Buffett funded that undergirded the John Oliver hit video.
Until that clear conflict of interest – the elephant in the room, 'big boy' member of MHI seemingly trying to tamp down manufactured housing's image, and thus sales and production, with the apparent objective of consolidating more of the industry – the rest of the industry can do whatever.
But the numbers speak loudly.
Secretary Carson is doing is part, no doubt. He's doing so with national networks, as well as with this Innovative Housing Showcase, and more. There is no HUD Secretary of either party that in the last 2 decades has done more promotion of manufactured homes than Secretary Carson has.
Thus we see that there are individual member-companies of the industry, including some in MHI, that are arguably trying to promote the industry.
But that quality video above has had 176 views on 6.7.2019 as of about 8:30 AM ET. Rephrased, the attack videos are dwarfing the positive videos. And those attacks are purportedly coming in several instances from groups that Buffett's bucks have been documented to have funded.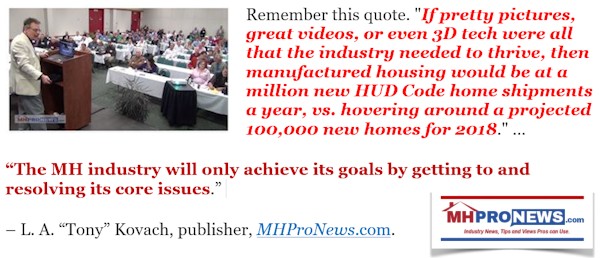 The Manufactured Housing Association for Regulatory Reform (MHARR) argued in a detailed study released in 2017 that the industry needs a new post-production body. They've done so numerous times before and since.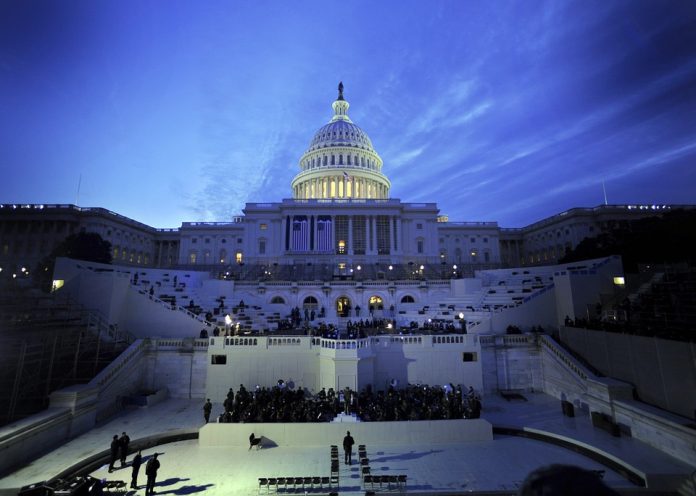 Federal investigations of Clayton Homes are already underway, as the video below reminds us. HUD and other agencies are involved in those investigations.
Perhaps concerns like those alleged above, and others that Democratic law makers are raising against Clayton and their affiliated manufactured home lenders need to be publicly elevated by having Congress call Mr. Buffett, Kevin Clayton, Tim Williams at 21st Mortgage Corp, and others in to see if they are still behaving in ways that are harming the acceptance of manufactured housing. One must not forget the documents and video evidence linked here that antitrust experts say is compelling.
How long will the industry accept the "Illusion of Motion" when the clear reality is that manufactured housing should be roaring? Instead, manufactured homes are now into 8 straight months of a decline. That doesn't happen by accident, during an affordable housing crisis. There are logical reasons why this downturn is occurring. If the industry's members allow a few positive sound bites to obscure the reality of the data, then too many will be surprised by what may follow.
Time will tell if MHI does a better job of promoting these positive videos with the public-at-large after this useful and positive event than was arguably done before the Innovative Housing Showcase. The acid test is will MHI truly promote what Secretary Carson has teed up? Will they do so in a fashion that will spark sales growth? Will Buffett continue to undermine an industry that is smaller today than the year he entered the business?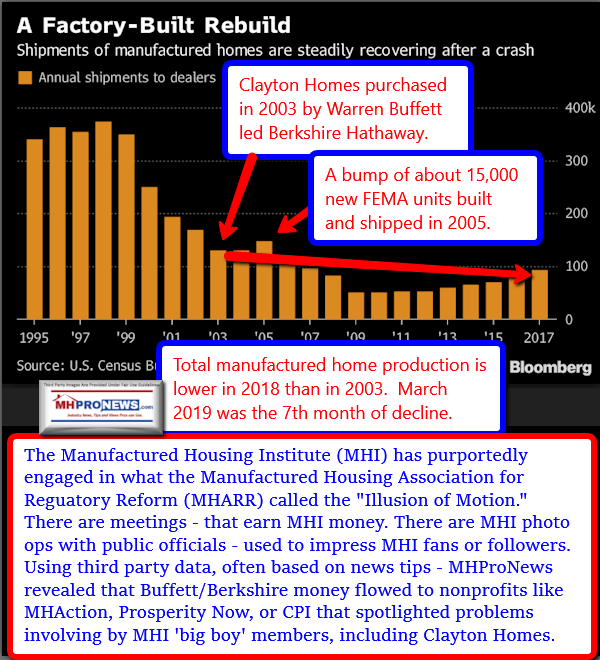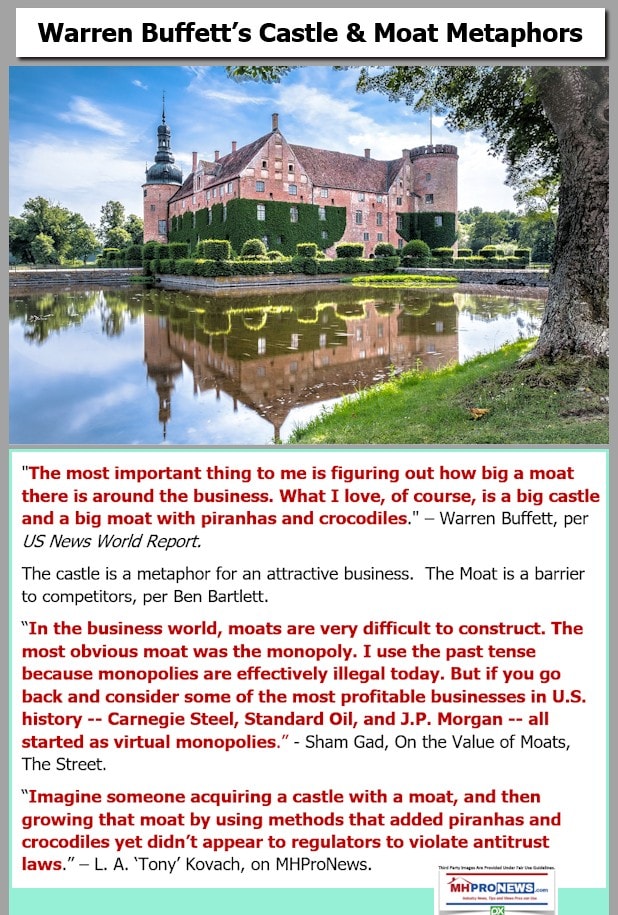 That's this morning's first look at "News Through the Lens of Manufactured Homes, and Factory-Built Housing," © where "We Provide, You Decide." © ## (News, analysis, and commentary.)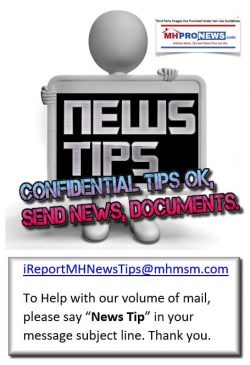 NOTICE: You can get our 'read-hot' industry-leading emailed headline news updates, at this link here. You can join the scores who follow us on Twitter at this link. Connect on LinkedIn here.

NOTICE 2: Readers have periodically reported that they are getting a better experience when reading MHProNews on the Microsoft Edge, or Apple Safari browser than with Google's Chrome browser. Chrome reportedly manipulates the content of a page more than the other two browsers do.
(Related Reports are further below. Third-party images and content are provided under fair use guidelines.)
1) To sign up in seconds for our MH Industry leading emailed news updates, click here.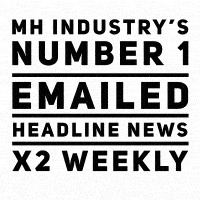 2) To pro-vide a News Tips and/or Commentary, click the link to the left. Please note if comments are on-or-off the record, thank you.
3) Marketing, Web, Video, Consulting, Recruiting and Training Re-sources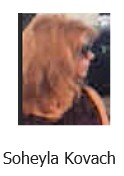 Submitted by Soheyla Kovach to the Daily Business News for MHProNews.com. Soheyla is a managing member of LifeStyle Factory Homes, LLC, the parent company to MHProNews, and MHLivingNews.com.
Related Reports

: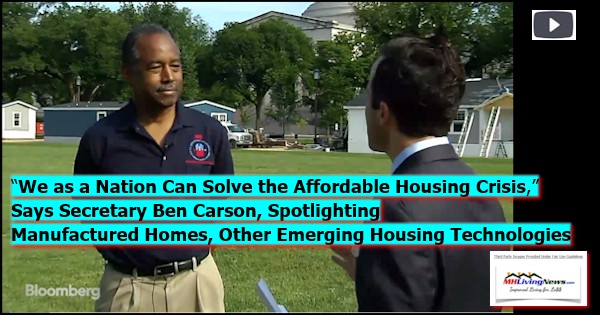 Pushing Back Against NIMBYism, HUD Secretary Ben Carson, NAHB Innovative Housing Showcase, Schedule
8 Months of Declining Year-Over-Year HUD Code Manufactured Home Production – When Will Manufactured Housing Institute Act?
Key to Unlocking Door for More Manufactured Home Sales, Professor Lisa Tyler's Valuable Research
Tent Cities, Homelessness, Crime, Disease, Affordable Housing, and Manufactured Homes
HUD Secretary Ben Carson tours Innovative Housing Showcase on National Mall in Washington, D.C.
https://manufacturedhousingassociationregulatoryreform.org/mharr-launches-fighting-discriminatory-zoning-mandates-manufactured-housing-project/
Washington, D.C., May 15, 2019 – With manufactured housing producers, retailers and communities offering their best homes (and related consumer protection) ever, and in light of the failure of the ostensible representation of the industry's post-production sector to fully and effectively advance the marketing, consumer financing and, most importantly, the full acceptance of federally-regulated manufactured housing as the nation's premiere source of non-subsidized affordable housing and homeownership, the Manufactured Housing Association for Regulatory Reform (MHARR) has launched a new project and initiative to fight selected, especially egregious instances of discriminatory and exclusionary zoning targeting manufactured housing and manufactured housing consumers.
" Let's make sure people understand what's available," said HUD Secretary Ben Carson about affordable housing, as he spotlighted manufactured homes as a key part of the Innovations in Housing display on the National Mall in Washington, D.C. " You can get one of these manufactured houses, for instance, for 30 percent less, and they are very, very resilient.