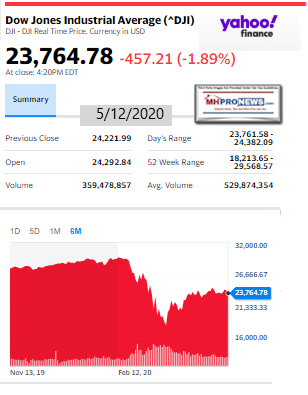 In mid-January, President Donald J. Trump had signed the so-called "phase one" trade deal with China.
On February 5th, the U.S. Senate voted to acquit President Trump along largely partisan lines of the impeachment that kept the media and much of the public's rapt attention for weeks.
On March 13, 2020 the White House reported that the president "…hereby find and proclaim that the COVID-19 outbreak in the United States constitutes a national emergency, beginning March 1, 2020. Pursuant to this declaration, I direct as follows: Section 1…"
Prior to that executive order, the National Federation of Independent Business (NFIB) Small Business Optimism Index was hovering near record levels. Here is what they reported for several months.
How quickly things have changed. In 2 short months, over 33 million jobs have been lost. From record high employment to record high unemployment has occurred. Small business confidence has dropped sharply.
Earlier today, MHProNews published an exclusive update about manufactured housing industry business activity at the retail and production levels.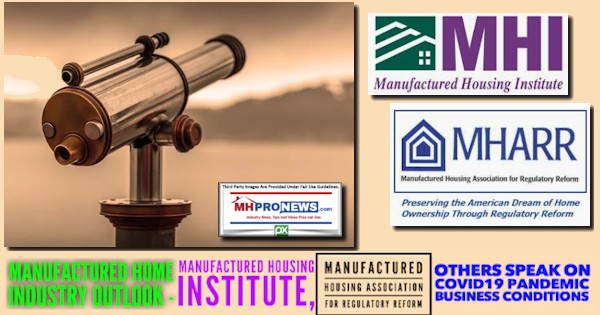 The report linked above is the type of information that one might think that the Manufactured Housing Institute (MHI) would provide, but has largely sidelined in favor of cheerleading about who is advancing in appointments in Washington and about their failing CrossModTM homes initiative.
MHProNews is planning a special report on additional emerging insights on the genesis of this pandemic, who knew what when, Communist Chinese but also American corporate connections. That's important – even vital – because under the cover of this pandemic, a crisis is being used to expand moats that are often choking off smaller enterprises.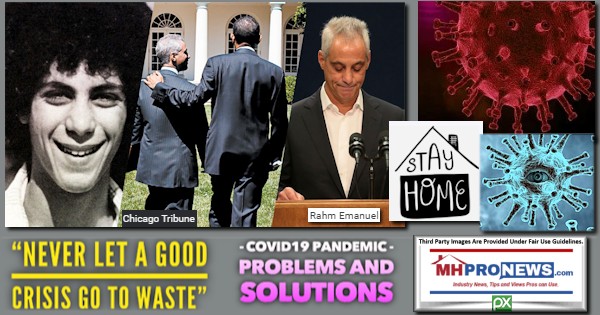 Tomorrow morning another special report is pending that is manufactured home industry specific. It will reveal some sobering facts of particular interest to independents, investors, consumers and affordable housing advocates.
But tonight's featured focus will be the latest from the small business focused NFIB trade group. What was record optimism has dropped sharply, but there are a few factoids that may provide rays of hope and inspiration for smaller operations.
As is the custom for this evening market report, that feature will be found after the left-right media headline and other graphical insights and recaps. Note that while CNN is spending time tonight debunking "conspiracy theories" around COVID19, in fairness, Fox Business has run similar reports.
"Dr. Oz" on Sean Hannity's radio show memorably said today that "When you mix politics and medicine, you get politics." Dr. Mehmet Oz. That pithy statement might apply to business and politics too, but arguably it favors the larger more 'connected' enterprises vs. the smaller ones.
The closing stock tickers follows this evening's featured focus.
Quotes That Shed Light…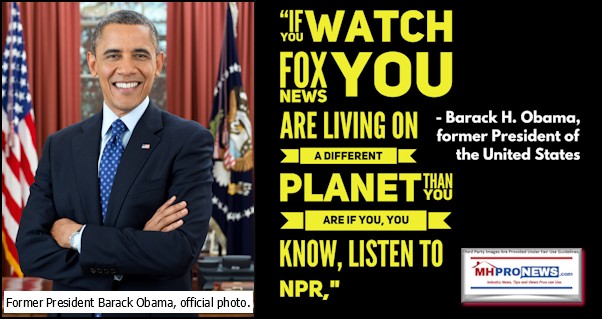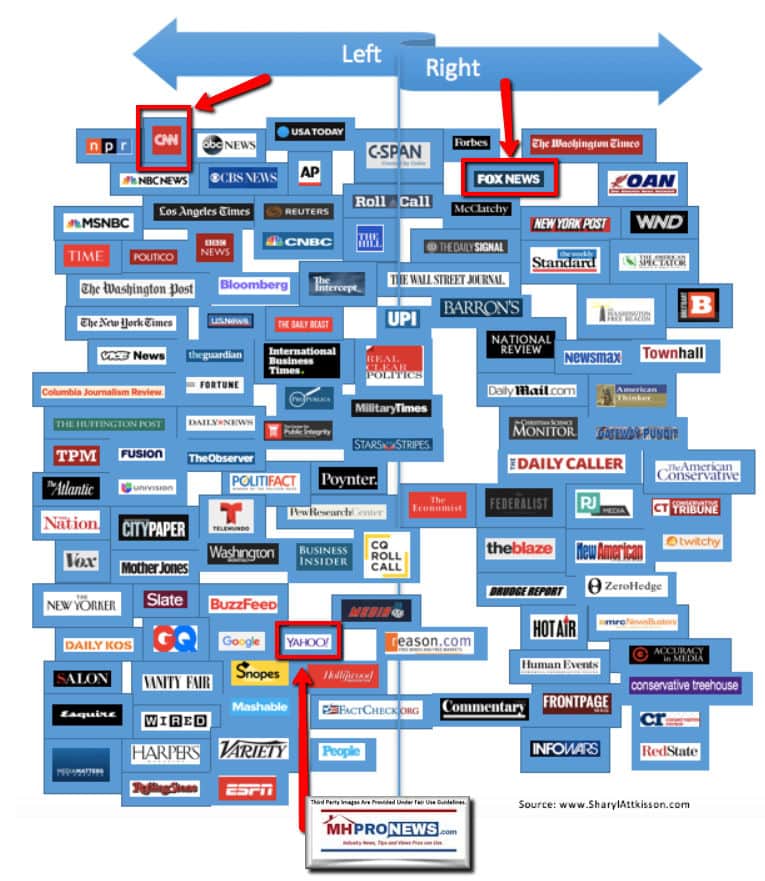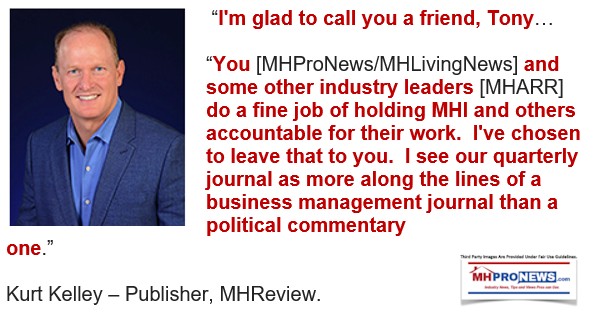 Headlines from left-of-center CNN Business
A warning to investors
The New York Stock Exchange (NYSE) on May 8, 2020 in New York City. – Wall Street stocks gained in opening trading Friday, shrugging off April employment figures that showed an unprecedented spike in job losses and unemployment. Shortly after the opening bell, the Dow Jones Industrial Average stood at 24,209.65, up 1.4 percent.
This is the most expensive time to buy stocks in 20 years
Prices are tumbling at an alarming rate
Antibody tests could lead to job discrimination
Some companies are thriving in the coronavirus economy. The rest are in trouble
Costco's Kirkland and other store brands are having a moment
Luckin Coffee fires CEO and COO after accounting scandal
Uber reportedly offered to acquire Grubhub
Twitter will let some employees work from home 'forever'
Opinion: Here's what the future of work will look like
No, Elon Musk did not say Tesla was leaving California. At least not yet
President and CEO of Simon & Schuster dies at 71
Boeing deliveries drop to an 11-year low as canceled orders climb
A lady wearing medical masks passes in front of a Bitcoin exchange shop in Krakow's city center. On Saturday, April 18, 2020, in Krakow, Poland.
Bitcoin approaches $10,000. Here's why some are getting even more bullish
A traditional farm in the beautiful landscape of South Dakota.
Why unemployment claims are so low in South Dakota, Utah and Nebraska
Quibi CEO Meg Whitman (R) and Quibi founder Jeffrey Katzenberg speak about their short-form video streaming service Quibi during their keynote address January 8, 2020 at the 2020 Consumer Electronics Show (CES) in Las Vegas, Nevada.
Quibi, Netflix's weirdest rival, is off to a rough start
MARKETS
AIRLINES
STANSTED, ESSEX – APRIL 15: Three people walk on the runway amongst parked and temporarily out of service Ryanair passenger aircraft at Stansted Airport on April 15, 2020 in Stansted, Essex. Passenger travel has plummeted amid the COVID-19 travel restrictions, but the are still a small number of flights at Stansted Airport each day, some repatriating Britons from abroad.
How Ryanair hopes to operate 1,000 flights a day starting in July
World's second-oldest airlines files for bankruptcy
Airlines say massive job cuts are inevitable
Frontier to begin screening passengers' temperature
Southwest CEO: Buffett too pessimistic about airlines
SETTING THE RECORD STRAIGHT
Twitter says it will label misleading coronavirus tweets — even Trump's
How Covid-19 misinformation is still going viral
WhatsApp tightens limits on message forwarding
How a coronavirus 'infodemic' is infecting the internet
Debunking conspiracy theories from friends and family
Headlines from right-of-center Fox Business
HEALTH
Fauci on the 'real risk' Americans face returning to work as economy reopens
Anthony Fauci said he's concerned that states may disregard federal guidelines about when it is safe to roll back restrictions.
Stocks turn negative after Fauci testifies before Senate panel
US government sees record monthly deficit of $737.9B
AIRPLANES
Boeing CEO: Pandemic likely to drive at least one major airline out of business
Government warns airlines on refunds, allows 5% of flights to halt
HEALTHCARE
As coronavirus antibody testing ramps up, a confusing trend emerges
LIFESTYLE
Beloved burger joint and diner forced to close 57 locations
America's restaurants, hotels in 'fight for survival' as pandemic hits industry
OPINION
Mark Penn: This industry is far from extinct and will play critical role in US recovery
LESSON LEARNED
COLLEGE
Student loan interest rates plunge to record low amid coronavirus crisis
RELIEF: NOW OR LATER?
MONEY
White House mulls $5k stimulus check in return for change to Social Security
CRUDE MOVES
OIL
Saudi power play in battered crude market spooks Alaska
GOT A 'GOOD CAUSE'?
MONEY
What happens to unemployment checks if you refuse to go back to work?
DON'T STAND SO CLOSE
LEGAL
Can you be arrested for violating social distancing orders?
FEELING THE PINCH
LIFESTYLE
Red Lobster apologizes for Mother's Day meal meltdown
SEE YA NEVER
TWITTER
Twitter tells employees to work from home 'forever'
WE MISSED YOU?
CARS
Traffic is coming back for first time since mid-march
AIR TRAFFIC CONTROL
AIRPLANES
Major airline makes policy change as more photos of packed planes emerge
TRUMP BACKS MUSK
TESLA
Musk thanks Trump for backing him against CA's Tesla plant shut down
KEEP CLOTHES ON!
RETAIL
IKEA warns customers after explicit video filmed inside store goes viral
CONSIDER MOVING
PERSONAL FINANCE
5 things to do if you have to live on Social Security alone
TOP OFFICIAL OUSTED
POLITICS
Why this governor fired his health commissioner in midst of pandemic
AMERICAN IDOL'S CRIB
REAL ESTATE
Kelly Clarkson lists $10M Los Angeles estate: Look inside
BALL PARK FIGURE
LIFESTYLE
Costco selling $30,000 Babe Ruth-signed baseball
MONEY
Uber, Lyft would owe California $413M in unemployment taxes if drivers were treated like employees, report says
LIFESTYLE
Old Navy offers coronavirus relief with $30M clothing donation
MONEY
Coronavirus pushes Walmart to give employees another round of cash bonuses
MARKETS
GrubHub on Uber takeover rumors: 'Consolidation could make sense'
Movie-related toys, merchandise still hit stores despite film delays
MONEY
Movie-related toys, merchandise still hit stores despite film delays
LIFESTYLE
Gatorade's famous 'Be Like Mike' jingle almost didn't happen, creator reveals
OPINION
Varney: Coronavirus lockdowns are leading more Americans to 'revolt'
LIFESTYLE
Broadway shows canceled through Labor Day, return date unknown
LIFESTYLE
Disney makes highly anticipated movie streamable more than a year early
LEGAL
SEC charges Morgan Stanley with misleading clients, bank will pay millions to settle
MEDIA
Coming soon: Theaters go back to the future with $2 retro blockbusters
CRIME
Italian police nab mafiosi to thwart coronavirus pandemic exploitation
CRIME
Professor allegedly failed to disclose 'close ties' to China before getting grant
MARKETS
Trump approves Buffett-backed solar installation set to be largest in US
EXCLUSIVE: Salon owner sent to jail for reopening business launches charity
VIDEO
EXCLUSIVE: Salon owner sent to jail for reopening business launches charity
MEDIA
Oprah Winfrey to launch live virtual experience on wellness
Oil price rout rocks Saudi crude giant
MARKETS
EXCLUSIVE: Trump orders federal retirement money invested in Chinese equities to be pulled
POLITICS
EXCLUSIVE: Kelly Loeffler considers SEC 'Hail Mary' over stock sales
HEALTH CARE
What is single-payer health care?
OPINION
Varney: Where's the enthusiasm for Joe Biden's candidacy?
HEALTH
Dozens more Tyson Foods employees contract virus — most had no symptoms
10 Market Indicator Closing Summaries – Yahoo Finance Closing Tickers on MHProNews…
Featured Focus – Where Business, Politics and Investing Can Meet
The following was provided to MHProNews as a news release from the NFIB.
NFIB Small Business Optimism Index
Continues Two Month Slide
Small business optimism took another dive in April, falling 5.5 points to 90.9, with owners expressing certainty the economy will weaken in the near-term, but expecting it to improve over the next six months. The Optimism Index has fallen 13.6 points over the last two months, with nine of 10 Index components declining in April and one improving.
"The impact from this pandemic, including government stay-at-home orders and mandated non-essential business closures has had a devasting impact on the small business economy," said NFIB Chief Economist William Dunkelberg. "Owners are starting to benefit from the PPP and EIDL small business loan programs as they try to reopen and keep employees on staff. Small business owners need more flexibility, though, in using the PPP loan to support business operations and liability protection so that all these efforts to support small businesses are not ultimately lost in costly litigation."
Spotlighting small business owners' need for more flexibility is that real sales expectations in the next six months declined 30 points to a net negative 42 percent, the lowest reading in the survey's 46-year history. The second-lowest reading was net negative 24 percent in April 1980. A net negative 11 percent of all owners (seasonally adjusted) reported higher nominal sales in the past three months, down 19 points from March.
The NFIB Uncertainty Index fell 17 points in March to 75, with most owners quite certain that the economy will weaken in the near-term. However, reports of expected better business conditions in the next six months increased 24 points, rebounding from a 17-point decline in March. Owners' optimism about future conditions indicates they expect the recession to be short-lived.
Other key findings from April's Optimism Index included:
Earnings trends declined 14 points to a net negative 20 percent. Among owners reporting weaker profits, 39 percent blamed weak sales, 16 percent blamed usual seasonal change, six percent cited price changes, four percent cited labor costs, and two percent cited materials costs. For owners reporting higher profits, 63 percent credited sales volumes and 17 percent credited usual seasonal change.
The percent of owners thinking it's a good time to expand lost 10 points falling to three percent, its lowest level since March 2010.
As reported in last week's NFIB's monthly jobs report, job creation plans fell eight points to a net one percent, the lowest level since December 2012. Three times as many owners reduced employment as reported an increase in their workforce. Forty-seven percent reported hiring or trying to hire (down seven points), but 41 percent (87 percent of those hiring or trying to hire) reported few or no "qualified" applicants for the positions they were trying to fill. Twenty-four percent (seasonally adjusted) of all owners reported job openings they could not fill in the current period, down 11 points.
The frequency of reports of positive profit trends fell two points to a net negative 6% reporting quarter-on-quarter profits. Among the owners reporting weaker profits, 32% blamed weaker sales, 26% blamed usual seasonal change, 9% cited price changes, 7% cited labor costs, and 7% cited material costs. For those reporting higher profits, 53% credited sales volumes and 22% credited usual seasonal change.
NFIB released surveys in March on how COVID-19 is impacting small businesses. The latest survey showed 92% of small employers are negatively impacted by the outbreak and about half of small employers said they can survive for no more than two months under the current business conditions.
"The full force of the "recession" has not yet been felt as programs such as PPP encourage firms to maintain employment even as the government shutdown reduces business activity," said Dunkelberg. "A large percentage of the unemployed expect to be rehired as the economy opens back up, but the picture is further confused by unemployment benefits that for many exceed previous pay. Small business owners are starting to rehire laid-off employees as states lift business restrictions and small business loans are hitting bank accounts."
The NFIB Research Foundation has collected Small Business Economic Trends data with quarterly surveys since the 4th quarter of 1973 and monthly surveys since 1986. Survey respondents are drawn from NFIB's membership. The report is released on the second Tuesday of each month. This survey was conducted in April 2020. 
###
MHProNews Analysis and Commentary
There is word tonight that President Trump has ordered a cut in ties between certain retirement funds and Chinese stocks.
The President was asked about the trade deal with China. Would he be open to renegotiating the trade deal with Beijing? "I'm not interested. We signed a deal. I had heard that too, they'd like to reopen the trade talk, to make it a better deal for them." So reported Reuters and other news services.
There is an increasing number of mentions by the 45th president and members of his communications and surrogates team to the effect that the president is "not happy" with China. Rephrased, there are growing reasons to believe that China and the U.S. relationship will get chilly.
All of that matters to manufactured housing professionals, who have in many cases sourced products from China.
That may be bumpy for a time, but could be a plus for the post-pandemic recovery. There is a need to bring as much of the supply chain back to the U.S. so that more jobs will be available to support more workers so they can buy more homes.
There is much that is obviously unknown, but the 2020 election contest is already underway in the form of hand-to-hand combat in Washington and beyond.  It will have ripples on the manufactured home industry. Stay tuned.
Related Reports: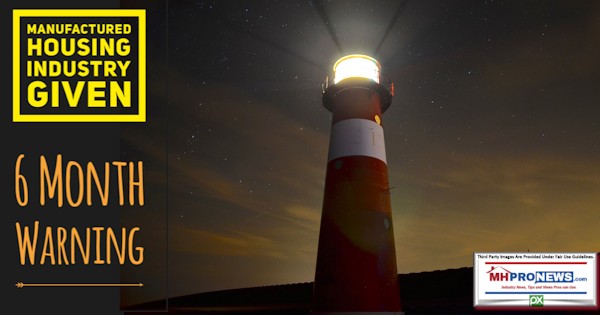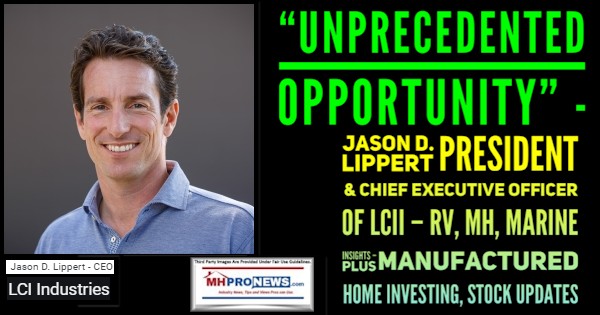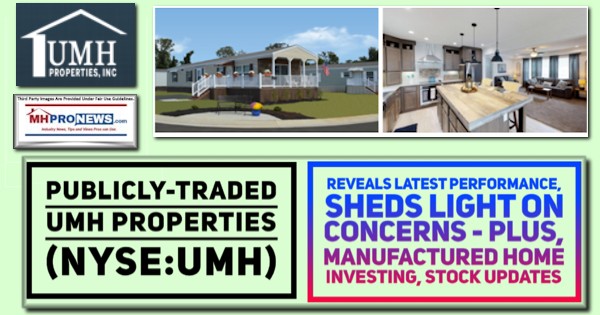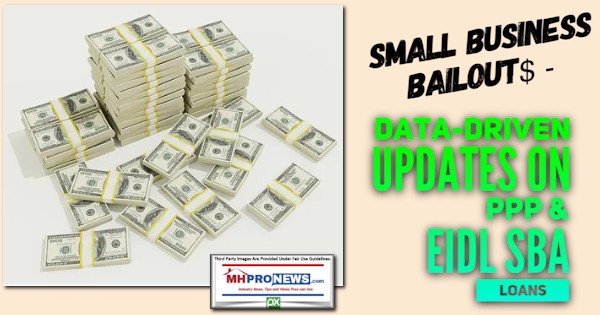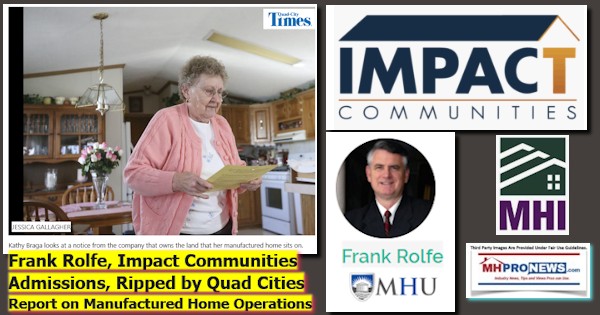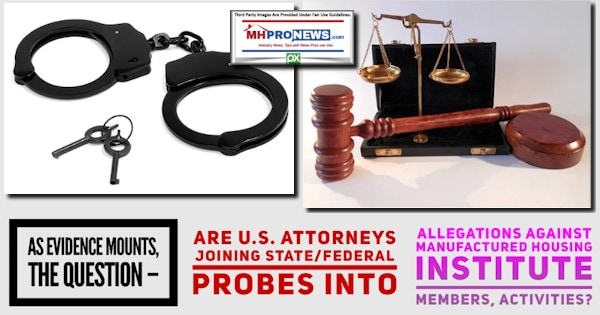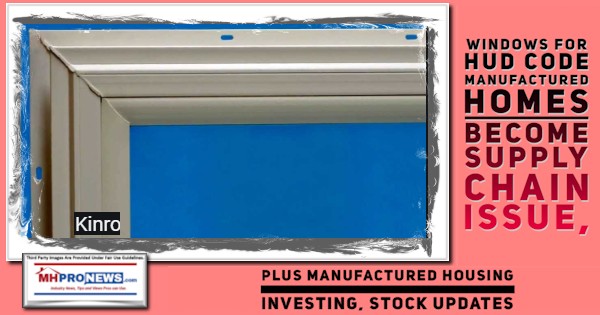 Manufactured Housing Industry Investments Connected Closing Equities Tickers
Some of these firms invest in manufactured housing, or are otherwise connected, but may do other forms of investing or business activities too.
NOTE: The chart below includes the Canadian stock, ECN, which purchased Triad Financial Services, a manufactured home industry lender
NOTE: Drew changed its name and trading symbol at the end of 2016 to Lippert (LCII).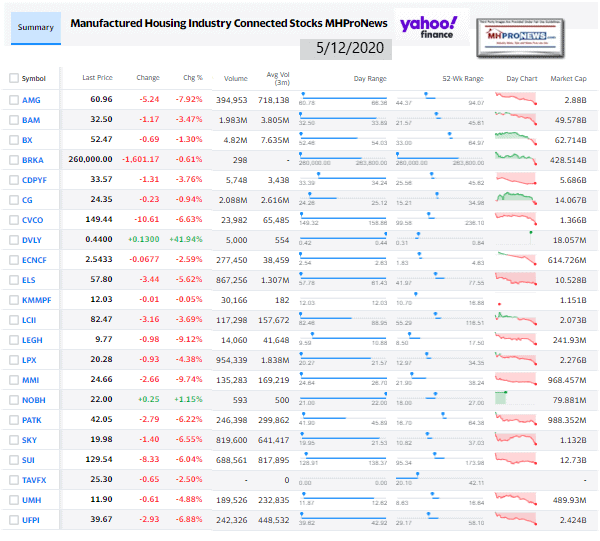 Spring 2020…
Berkshire Hathaway is the parent company to Clayton Homes, 21st Mortgage, Vanderbilt Mortgage and other factory built housing industry suppliers.
· LCI Industries, Patrick, UFPI, and LP each are suppliers to the manufactured housing industry, among others.
· AMG, CG, and TAVFX have investments in manufactured housing related businesses. For insights from third-parties and clients about our publisher, click here.
Enjoy these 'blast from the past' comments.
MHProNews. MHProNews – previously a.k.a. MHMSM.com – has celebrated our tenth anniversary and is in year 11 of publishing.



Learn more about our evolutionary journey as the industry's leading trade media, at the report linked below.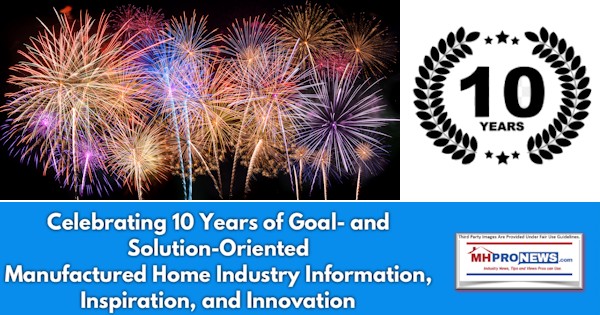 · For expert manufactured housing business development or other professional services, click here.
· To sign up in seconds for our industry leading emailed headline news updates, click here.

Disclosure. MHProNews holds no positions in the stocks in this report.https://www.manufacturedhomepronews.com/2019-year-end-totals-reveals-decline-in-new-hud-code-manufactured-home-production-shipments/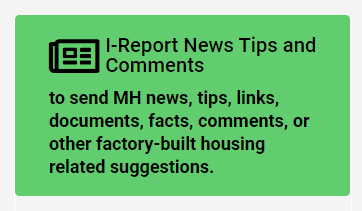 That's a wrap on this installment of "News Through the Lens of Manufactured Homes and Factory-Built Housing" © where "We Provide, You Decide." © (Affordable housing, manufactured homes, stock, investing, data, metrics, reports, fact-checks, analysis, and commentary. Third-party images or content are provided under fair use guidelines for media.) (See Related Reports, further below. Text/image boxes often are hot-linked to other reports that can be access by clicking on them.)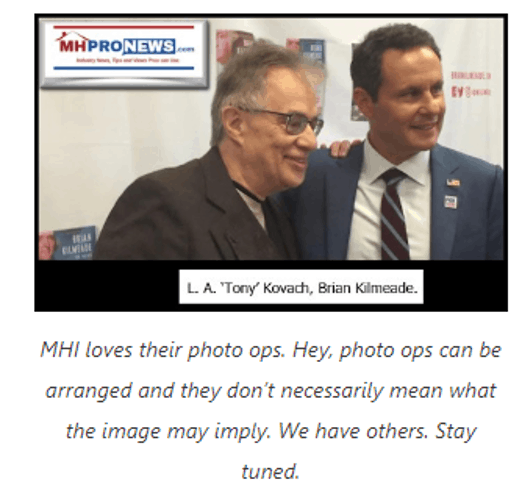 By L.A. "Tony" Kovach – for MHLivingNews.com.
Tony earned a journalism scholarship and earned numerous awards in history and in manufactured housing. For example, he earned the prestigious Lottinville Award in history from the University of Oklahoma, where he studied history and business management. He's a managing member and co-founder of LifeStyle Factory Homes, LLC, the parent company to MHProNews, and MHLivingNews.com. This article reflects the LLC's and/or the writer's position, and may or may not reflect the views of sponsors or supporters.
http://latonykovach.com Connect on LinkedIn: http://www.linkedin.com/in/latonykovach
AEI Flash Housing Market Indicators