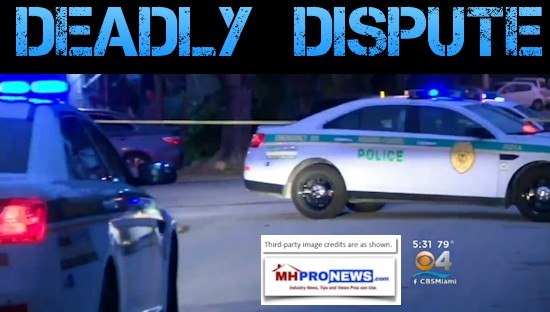 As news and retrospectives tied to the release of O.J. Simpson last year reminded tens of millions, crime happens in neighborhoods of all kinds.
Notorious Charles Manson's death also reminded the public about the same point, crime happens across the economic spectrum.
But all-too-often in media, 'if it bleeds, it leads.'  When a media stereotype about "mobile homes" and "trailer parks" helps that narrative (and ratings), 'so much the better' is a sadly common view among some in journalism.
These are facts that the industry's professionals must grasp and hold, as they consider stories like the one that follows, reported in Miami, FL.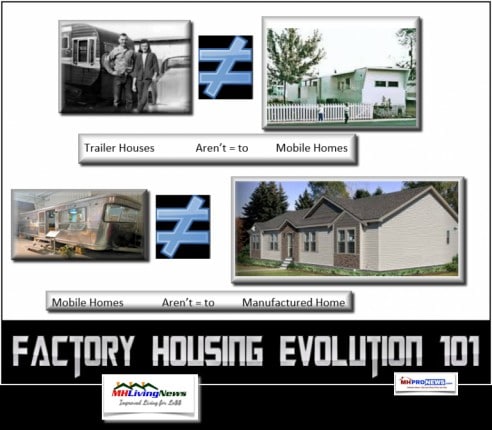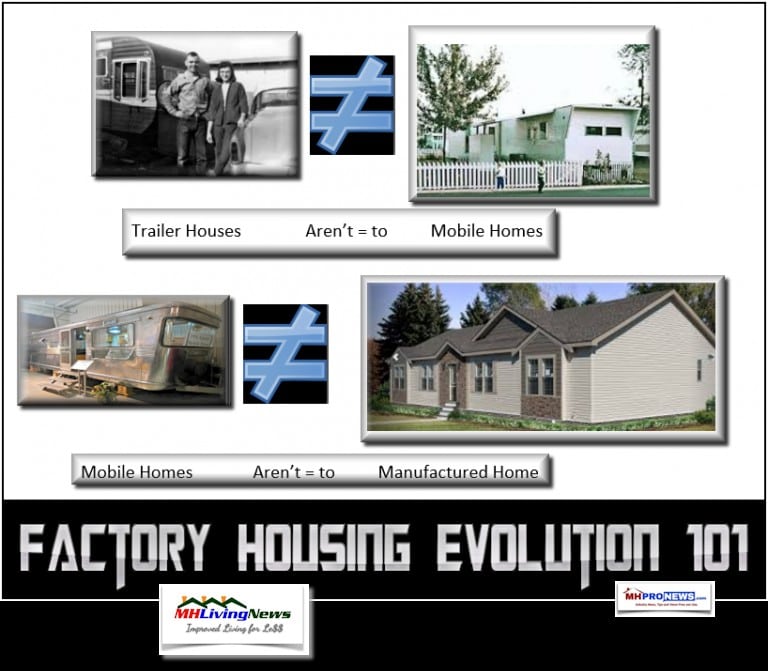 Deadly Dispute
"A dispute turned deadly at a trailer park [sic] in southwest Miami-Dade early Tuesday morning," begins a report by CBS4Miami.

Miami-Dade Police said there was a verbal dispute between two men outside unit number 117 at the Gables Trailer Park at 825 S.W. 44th Ave. They have identified the victim as 51-year-old Rogelio Castro.
"Records show Castro was arrested in 2005 for the illegal sale of alcohol and in 2002 for cocaine possession and in the 1990's for bribery and resisting arrest. It's not known if his criminal history was a factor in this crime," said CBS4Miami.

"It started off at four o'clock in the morning. I was outside smoking a cigarette when all of a sudden I heard three gunshots," said a man who lives in the community. "I stayed outside and I didn't see anybody leave. The officers told me that it was somebody that came and had an altercation with somebody staying in the trailer park. They got into a fight and a third party tried to separate the fight and the victim ended up dead."
A witness said a roommate of one of the two men who tried to intervene, and ended up getting shot in the chest three times.
Police say the man who fired the deadly shots is on the run and there is an active search for him.
Media Analysis
Reporting a crime like this is expected, but media should be careful not to use improper stereotypes or terminology.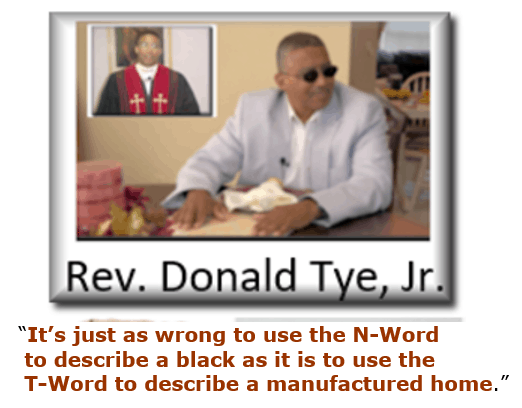 Media, Manufactured Home Communities, Crime, and Proper Terminology
The industry needs to rouse itself to the reality of what MHI award winner, Marty Lavin, called "the MH industry's other image campaign."
Frank Rolfe has made his own, similar observation.
The facts are that manufactured home communities – per university level research – are as safe as conventional neighborhoods.
"Some had lower rates of crime than you would expect, because they had pride of ownership and the shared backgrounds of residents." – Researcher William P. McCarty Homeowners love them. Affordable housing advocates laud them. Municipal planners approve them.
We have also called repeatedly on the Manufactured Housing Institute – which claims to represent all sectors of the factory-built home industry – to routinely defend and engage the media, each time errant terminology or inaccurate facts are published or produced in a video.  MHI advertorials and Facebook likes are nearly meaningless, so long as there's a steady drum beat of inaccurate terms and information coming from the mainstream media.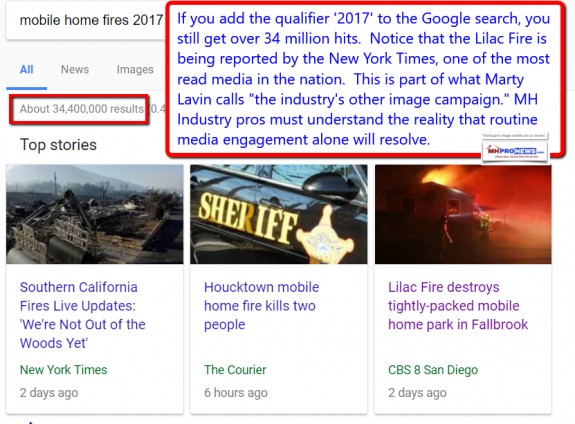 Fires Burning Manufactured Housing's Public Image? News, Review, MH Industry Impact
It must in fairness be noted that not all in media run to a negative narrative about manufactured homes.
While housing becomes more and more expensive across the United States, there's a simple solution. For those who either want to be frugal and still get great quality or those who have limited funds, but desire to be a homeowner – the answer, suggests and HousingWire – could be modern manufactured homes.
But it happens so often, that until it is directly and routinely addressed, the industry can expect less-than-stellar results to continue until routine media education and engagement are accomplished.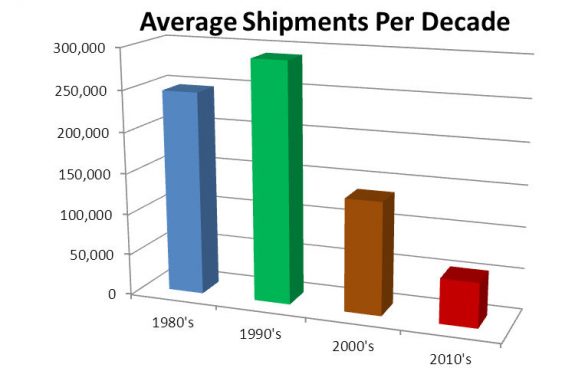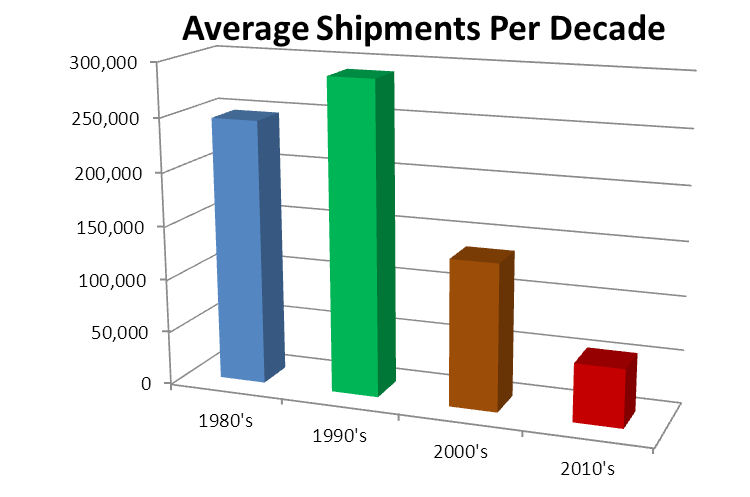 Finally, it should also be noted that local markets are critical.  Homes are being sold in your area. The report linked below explains how the correct local campaign can dramatically boost results – regardless of what happens at the national level in media.
Until a new association, or an existing one, steps up to correct what's wrong – the media's and public education must be viewed through the lens of local media. "We Provide, You Decide." © ## (News, analysis, and commentary.)
(Image credits are as shown above, and when provided by third parties, are shared under fair use guidelines.)

Submitted by Soheyla Kovach to the Daily Business News for MHProNews.com.
Soheyla is a managing member of LifeStyle Factory Homes, LLC, the parent company to MHProNews, and MHLivingNews.com.