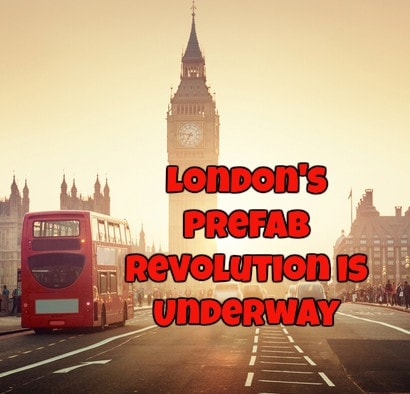 "Offsite Manufactured Housing is an innovative, forward-looking and exciting way to close the gap," said Nicky Gavron, author of the London Assembly report, per Construction Enquirer.
Prefabricated housing is about to make a major comeback in London, England. A recent London Assembly report calls on Mayor Saqid Khan to encourage manufactured housing.
"This timely report sends an unequivocal message to the Mayor of London that now is the time to show strong political leadership to establish a mainstream precision manufactured housing market in the capital," said Mark Farmer, chief executive of Cast Consultancy and author of last year's Farmer Review, per Construction Enquirer.
It appears that the message has been heard as the Deputy Mayor for Housing and Residential Development James Murray says Khan plans to support the idea of manufactured housing.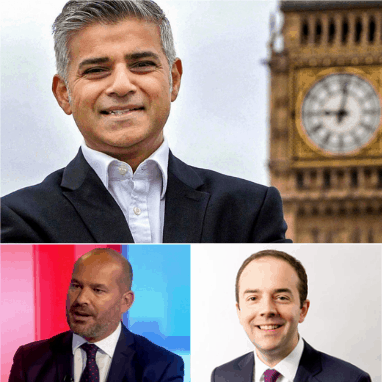 "The Mayor's draft London Housing Strategy, which will be published next month, will set out the Mayor's further plans to support much greater precision manufacturing of homes," Murray said.
The Daily Business News has previously reported on the growing prefab movement in the U.K., which includes conglomerate Legal & General (L&G) and their new factory outside of Leeds. The first of their prefab homes rolled out in August, and was placed and installed on site in Richmond in a matter of hours.  The
U.S. Factory Building Connection…
L&G was previously reported as having a stake in U.S. based Cavco Industries.  Is there something there to watch on this side of the Atlantic?
Legal & General
"These buildings are high quality and outstanding in terms of performance," said Gavron.
"Their construction is more environmentally-friendly than traditional construction methods and they are a far cry from their prefabricated predecessors," Gavron explained. "Few will disagree that using vacant public land to build homes quickly and with less pollution and disruption could be great news for London, tailored to demands at every price point."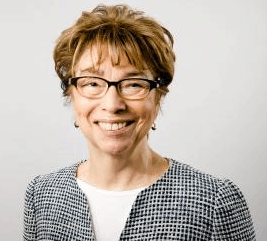 There is a target need of 50,000 new homes each year, per Homes and Property.
The L&G Homes factory is expected to produce around 3,000 homes per year. Builders are saying that Offsite Manufactured (OSM) Homes can be built in as little as 20 weeks.  U.S. readers are reminded that British terminology may not always be the same as ours.
Gavron, Farmer, and others believe that prefab, modular and manufactured housing are clearly a solution to the current housing demands, per Construction Enquirer.
"It could underpin ambitions not just for housing, but for wider economic growth," Farmer said.
The Daily Business News has also previously reported on the lack, of not just housing, but of affordable housing, in London. The use of modular, prefab and manufactured homes would free up more money that can be used in other parts of the economy for overall growth.
"This is a once in a generation opportunity to work collaboratively with investors, developers and policy makers at a time where experts, central and local government are all calling for the same thing to happen," Gavron said. ## (News, analysis.)
(Image credits are as shown above, and when provided by third parties, are shared under fair use guidelines.)
Submitted by Julia Granowicz of the Daily Business News for MHProNews.