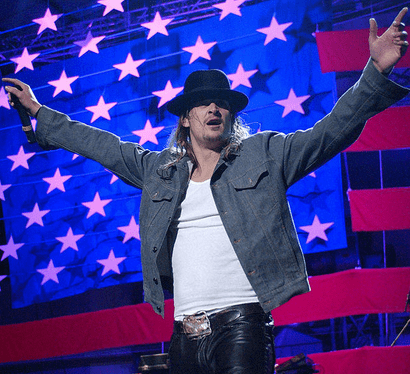 He has had a volume of both support and criticism. Kid Rock (KR) had to remind people over the weekend that he has not officially announced his candidacy for the U.S. Senate seat in Michigan.
A watchdog group called Common Cause claim that the country-rock artist has violated election law by not registering his candidacy, and not reporting campaign donations, per the Detroit Free Press.
The activist group has filed complaint with the Federal Election Commission (FEC). They have also written a letter to Attorney General Jeff Sessions asking him to investigate the matter.
Kid Rock's reaction to this was what many of his supporters and fans would say was not out of character for the star. In response, KR posted to Facebook, saying:
"I am starting to see reports from the misinformed press and the fake news on how I am in violation of breaking campaign law. #1: I have still not officially announced my candidacy. #2: See #1 and go f— yourselves."
He went on to say, "Everyone else, Have a great Labor Day (I will be spending mine WORKING in one of the greatest cities in America – Grand Rapids, Michigan!!)"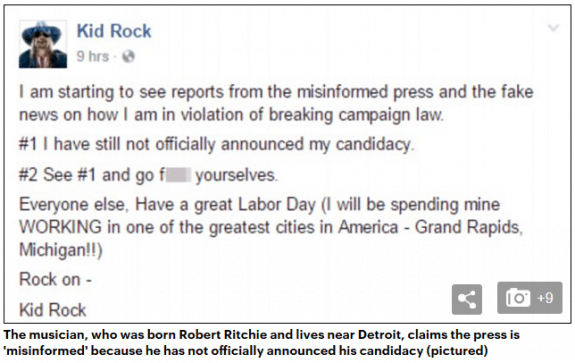 Why It Matters to Manufactured Housing Investors and Professionals
The Daily Business News on MHProNews has been reporting on Kid Rock's potential Senate run since he first teased an upcoming announcement back in July. The candidacy is relevant for several reasons, including the fact that he owns a manufactured home, and tilts pro-Trump.



One of two music videos he produced about the time of his announcements has had millions of views on YouTube.  The language in the videos above and below might draw a PG 13 or R rating at the movies. While suggestive, everyone in the video is clothed.

The Developing Candidacy?
Since July, he has become the favorite among Republican candidates. Kid Rock leads potential GOP (Grand Old Party) members by double digits.  One poll placed him around 8 points behind current Senator Debbie Stabenow (D-MI). But another placed the race much closer, and he hasn't yet officially announced.
There has been support and criticism of his run, as the links above previously reported.  Prior reports include doubts about the authenticity of the potential run from a friend, Ted Nugent.  That doubt from his friend could prove useful, if the FEC investigates Common Cause's allegation. If Rock's own friend isn't sure, how could Common Cause be correct?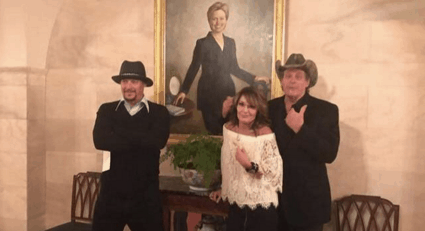 As MHProNews has previously reported – KR has only teased his potential run for a seat in the U.S. Senate. A real announcement, he said in July, would come in about six weeks.
It's been about that long already.  The closest we've come to seeing an announcement amounts to more teasing from the multi-millionaire-manufactured homeowner.
"The 2018 Political Revolution is nearing…" Kid Rock tweeted.  Such 'keep your fans and supporters on edge' tactics are not uncommon among savvy politicians.  As now President Donald Trump's candidacy proved, even the negative news attacks could prove useful to KR.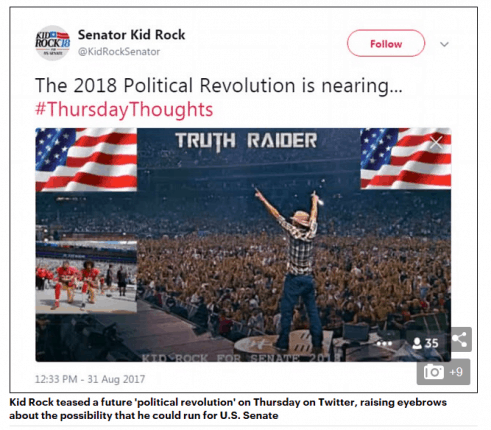 Fact Checks
However, Rock says that none of this amounts to an official announcement of his candidacy in the U.S. Senate race.  Michigan has been a Democratic stronghold for decades.  But with President Trump's victory, the opportunity for someone like Kid Rock to run and win looms larger, per numerous experts cited in stories linked above.
The other allegations made by Common Cause, were regarding donations. But the Kid Rock for Senate website's revenue goes directly to a nonprofit created by KR to encourage voter registration.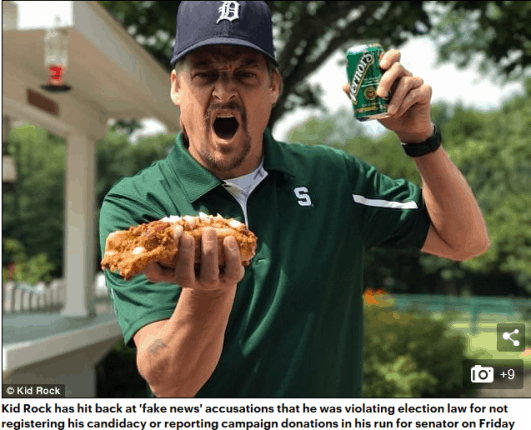 If AG Sessions, or the Federal Election Commission decides to investigate and finds evidence of the claims made by Common Cause convincing, then Kid Rock could be in for some big fines, per the Daily Mail.  But given that there are clearly reported lines of defense that the super-star has, any such findings – and fines – could prove doubtful.  The fact that clear defenses are evident make the odds of a serious investigation less likely.
There is clear support for the singer.  But until further notice, Kid Rock has confirmed that his run for Senate is still entirely hypothetical. As they say in Hollywood, "That's entertainment!" Stay tuned for his revolutionary announcement. ## (News, analysis.)
(Image credits are as shown above, and when provided by third parties, are shared under fair use guidelines.)
Submitted by Julia Granowicz of the Daily Business News for MHProNews.