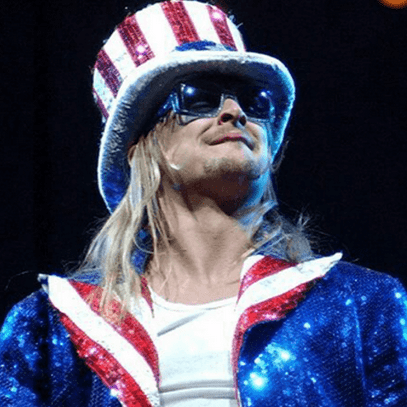 "Somebody write this down: Kid Rock ain't running for squat," Ted Nugent said in an interview with Newsmax TV.
"[The GOP] made it up and they're running with it and they should probably stop and focus their resources on someone who can beat the Barbara Boxer, Dianne Feinstein, Nancy Pelosi wannabe Debbie Stabenow," Nugent said.
As Daily Business News readers know, MHProNews has been following the developments since Kid Rock (KR) first spoke about his possible U.S. Senate run.
Polling has been mixed, but manufactured home owner, KR leads other GOP hopefuls in preliminary polls vs. current Michigan Senator Debbie Stabenow (D).
Nugent went on to say that the Republican Party needs someone who can have an impact similar to the one President Trump had during the 2016 presidential election.  But Nugent says people need to stop expecting that person will be Kid Rock, per Loudwire.
"She's [Stabenow] bad for Michigan, she's bad for America, and the Republican party better get somebody in there who can be a status quo crusher like Donald Trump. So somebody better put their resources together for someone who's actually running for office instead of this nonsense that Kid Rock is gonna stop rocking and rolling and run for U.S. Senate. You've gotta be kiddin' me," Nugent said.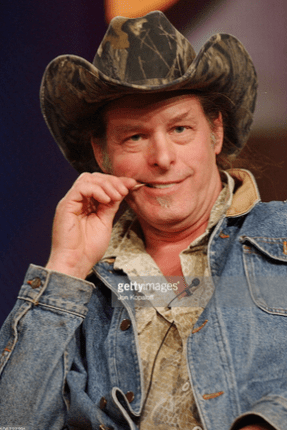 Nugent, a friend of Kid Rock, says that there is just no way that the singer is planning to quit his rock-and-roll lifestyle for a political position – suggesting that it was a joke that has now gone too far.
Nugent, Kid Rock, and Sarah Palin were publicly mocked by #resist Keith Olbermann, in an Twitter attack, reported here.
"My friend Bob Ritchie [a.k.a. KR] never thought, never hinted, never mentioned, never gave any consideration whatsoever to running for public office," Nugent says.
"Some goofball in the Michigan GOP just pulled it out of their ass and said, 'What about Kid Rock?' Meanwhile, Kid Rock's rocking and rolling, he's touring, he's writing songs, he's recording, he's got a full-time job and he's a great man," Nugent said.
Of course, many said the same about Donald J. Trump, right up to the moment that he road down the golden escalator in Trump Tower.  We know that ride ultimately led him to the White House.
And some sources say Nugent himself may want to run for the Senate.
"And quite honestly, I know Bob, I know Kid Rock — he would make a much-improved representative in Michigan for 'we the people.' Logic, truth, common sense, that goodwill and decency and that work ethic that makes America work. But that the GOP and the media continue to milk this nonsense is one of the most embarrassing chapters for the Republican party," Nugent stated.
While Kid Rock has not confirmed his potential run for Michigan Senator, he has said that an announcement would be ready in a matter of six weeks or so.  That was almost a month ago.  KR also has an exploratory campaign website.
While Nugent may believe that Kid Rock running for U.S. Senate is a total joke, others are still endorsing his Senate run.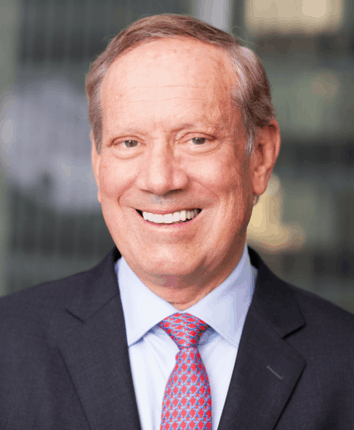 "I think the idea of a prominent entertainer who has done a lot of patriotic things like entertaining our troops here and abroad, is thinking seriously about running for the Senate, I think that's a positive thing for the party and the country," George Pataki, former New York governor explains to The Daily Beast.
Racist?
While Pataki sees Kid Rock as "patriotic" others – especially in the wake of the recent events in Charlottesville – believe him to be a racist.
Why would they jump to that conclusion?
The use of the Confederate flag in everything from his music videos to album covers, of course.
According to Metro Times, during his speech when receiving the Great Expectations Award from Detroit's NAACP, Kid Rock said he "never flew the flag with hate in my heart."  He added, "I love America, I love Detroit, and I love black people."
Just the fact that Kid Rock has a son who is mixed race – with an African-American mother – should tell people that he is not a racist.
Long before the NAACP speech, when questioned about his use of the Confederate flag, his response was that for him it was a symbol of Southern rock and rebellion, similar to bands like Lynard Skynard.
Even Kid Rock's newest music video – Po-Dunk – features a Confederate flag.  That video also includes the American flag.  The music video shows a diversity of people, many of whom are shown as owning or living in a manufactured home.
Kid Rock himself owns a customized manufactured home (see article and video, linked below).


Time will soon reveal if the country-rock music star, or his friend Nugent, will run for the U.S. Senate seat.
In the meantime, manufactured housing is being placed in front of millions of viewers of that KR video who may not be seeing it any other way. ## (News.)
(Image credits are as shown above, and when provided by third parties, are shared under fair use guidelines.)
Submitted by Julia Granowicz to Daily Business News for MHProNews.