is a widely acknowledged affordable housing crisis.
There are decades of third-party research reports by federal, state, university, nonprofits, and other intelligent researchers that demonstrate that the most proven form of affordable housing are found in modern manufactured homes.
Yet, despite that and other points that will be noted below, during this growing affordable housing crisis, manufactured homes are in their second year-over-year decline? All while far more expensive conventional housing is surging?
How is that possible?
To answer that obvious and seemingly perennially pressing question for manufactured housing investors and professionals, a detailed report was published this morning.  Fresh insider tips from MHI helped form part of the backbone to that new MHProNews report and analysis. That article is already the runaway most-read report from the 2.8.2021's emailed headline news.  Our sources make clear that this new report is being accessed on Capitol Hill, in Washington, D.C., in Wall Street and private equity centers such as New York City and Chicago, IL, among other places from coast-to-coast and in Canada.
That report provides in an in-depth format specific examples of purported market rigging of the manufactured housing industry involving the Manufactured Housing Institute (MHI), larger MHI member companies, and how that is evidenced by recent MHI emails and related videos. It uses MHI members, staff past and present, and outside researchers among the sources.
Because that 2.8.2021 report is lengthy, an executive summary may prove useful to some readers who have not yet made that deep dive.
Beyond the points noted above, the evidence-based allegations include the following. In no certain order of importance:
Democratic lawmakers urging the full implementation of existing law that the independent producer-focused Manufactured Housing Association for Regulatory Reform (MHARR) has long called for in their advocacy.
Existing law that MHI agreed in writing would advance manufactured housing in overcoming zoning and placement.
Statements by MHI members that make clear that zoning and placement woes went from bad to worse.
Evidence that despite that law's existence, and even with several Democratic and Republican administrations encouraging more home ownership, that the rate of American home ownership in America is lower today than it was 20 years ago.
Extensively documented allegations by a legal researcher into purported "felony" market rigging by major brands that all happen to be members of MHI.
Clear evidence from MHI where they indicate that they have set up both the question and the answers in Marcia Fudge's HUD Confirmation hearing. What the significance and history of that tactic means in general, or in manufactured housing in particular.
Evidence of how that costs taxpayers billions of dollars annually.
Evidence of how this has limited the manufactured home industry while other parts of conventional housing have surged.
Who benefits from this evidenced-based pattern?
Who are those who are harmed by this arrangement?
There is more. But in about 500 words, that sets the stage for the report linked below.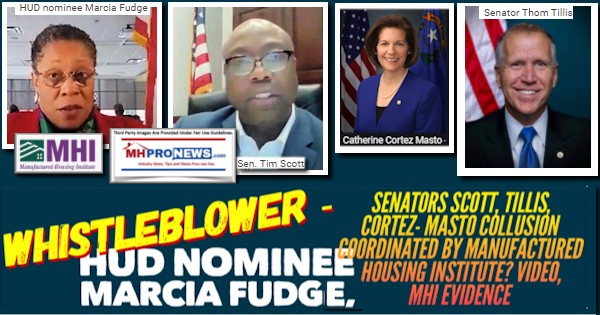 New Housing Market and Manufactured Home Market Size in 2020 Infographic
Some data points from the 2020 infographic that follows include the following:
Based upon U.S. Census Bureau Data with an estimate average price of a new HUD Code manufactured home at $87,300 x the 94,390 homes produced (per MHARR, HUD) = a total estimated retail value of all HUD Code manufactured homes at $8.24 Billion.
4% of new housing market share is based on 811,000 new conventional houses (up 18.8%) in 2020, plus 94,390 manufactured homes sold. 94390/905390 = 10.4%.
Manufactured homes declined in 2020 vs. 2019 by <-0.23%>. Avg. $87,300.
Conventional housing increased in 2020 vs. 2019 by +18.8%. Avg. $309,400.
Existing housing resales increased in 2020 vs. 2019 by +22.2%. Avg. $355,900.
Sources: Census Bureau, NAHB, NAR, Y-Charts. That new infographic is shown below.

Additionally, this infographic sheds light on the facts and motivations for rigging the most affordable proven part of the manufactured home market. In a phrase, in a multiple trillion-dollar housing industry, the upside potential is nothing short of astonishing.
That is also the reason why advocates, investors, professionals, politicos, and others should care to get to the roots of this vexing issue and fix it.
That sets up the stage for the featured focus tonight.
Many do not ponder that the manufactured housing program is, properly understood, a federal and state partnership.  The Manufactured Housing Association for Regulatory Reform (MHARR) 'gets it' on that point. It is one of several areas that the Manufactured Housing Institute (MHI) is routinely silent.
To see the MHARR statement to MHProNews on that topic, see the featured focus further below.
For the growing numbers of new readers, a few quick evening/nightly market report insights.
Every business evening, MHProNews provides a bullet list of left-right news headlines from CNN and in a matter of moments, savvy professionals can see at a glance news headlines and views across the political spectrum.
This is a time saving and insightful way to quickly grab insights from across the left-right divide for those who are hooked on this market-nightly feature.
Our featured focus follows the quotable quotes, periodic political cartoons, those left-right headlines, and two of our three market summary graphics as reported at the closing bell.
After the featured focus, are some recent/related report links and the third manufactured housing focused stock equities graphic. There are some additional items that include the free signup for the manufactured housing industry's x2 weekly emailed news to the most-read trade publication in our profession:
On a day that saw most manufactured home connected equities rise, let's press ahead toward those other business-nightly features.
Quotes That Shed Light – Industry, American, Social, National Issues…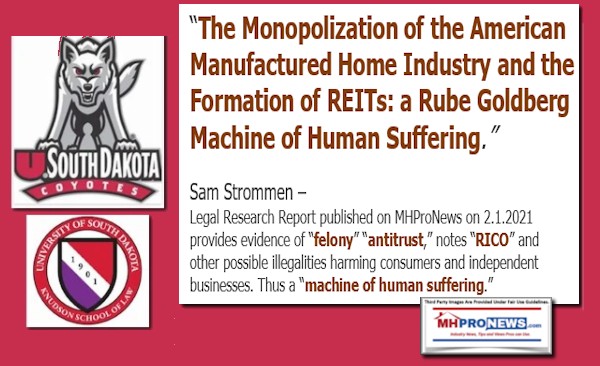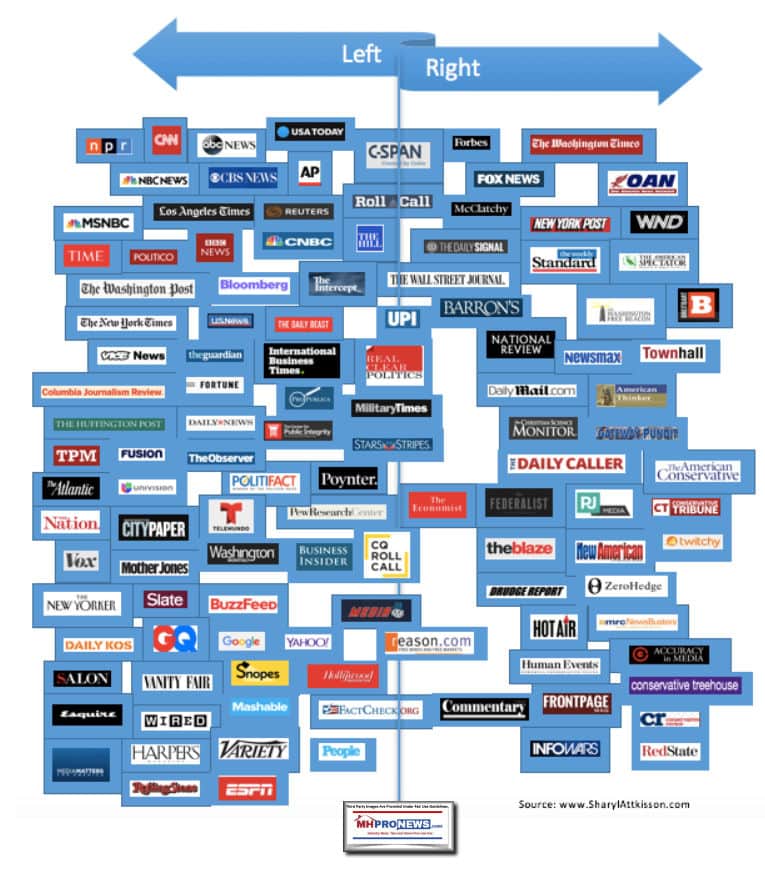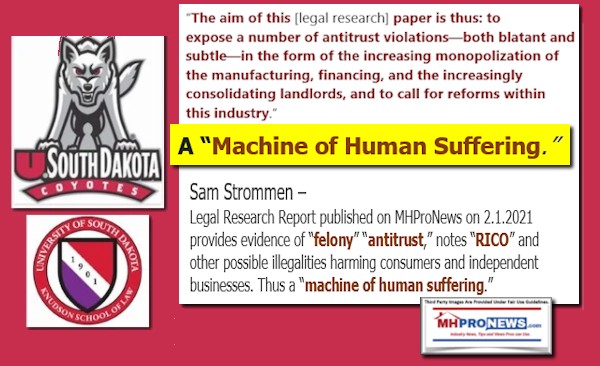 Headlines from left-of-center CNN Business
Sounding the alarm
The New York Stock Exchange in New York, New York, USA, 28 January 2021. Amateur stock traders, many using the San Francisco-based stock trading app Robinhood, have disrupted, and caused losses, for traditional Wall Street investing firms by causing unexpected and substantial fluctuations in the share value of companies like AMC Theaters and Game Stop.
US stocks are in a bubble, and it's unclear when it will pop, hedge fund manager warns
The world's most valuable automaker invests $1.5 billion in bitcoin
Why Main Street banks are doing better than Wall Street firms
Global oil prices have fully recovered from the pandemic
Chevron may not be an oil-first company in 2040, CEO says
Opinion: US will come to regret Biden's decision to cancel Keystone
Negative interest rates and huge deficits are everywhere. What comes next?
Despite huge losses, US airlines are awash in an ocean of cash
Disney California Adventure Park to bring back 1,000 workers in limited reopening
These two billionaires keep in touch by trading drawings
Larry Kudlow's show to debut on Fox Business Network next week
Apple CEO Tim Cook speak to the press during a tour of the Flextronics computer manufacturing facility, with US President Donald Trump, where Apple's Mac Pros are assembled in Austin, Texas, on November 20, 2019.
Who could make the iCar? Apple is running short of options
Tesla's $1.5 billion investment sends bitcoin to record highs
Facebook co-founder and CEO Mark Zuckerberg testifies before the House Financial Services Committee in the Rayburn House Office Building on Capitol Hill October 23, 2019 in Washington, DC. Zuckerberg testified about Facebook's proposed cryptocurrency Libra, how his company will handle false and misleading information by political leaders during the 2020 campaign and how it handles its users' data and privacy.
Facebook is trying to fix its anti-vaxxer problem. Again
Headlines from right-of-center Newsmax
Senate, House Dems Have Deal on Rules for Impeachment Trial
"All parties have agreed to a structure that will ensure a fair and honest impeachment trial," Senate Majority Leader Chuck Schumer, D-N.Y., announced Monday on the Senate floor. "The structure we have agreed to is eminently fair. It will allow for the trial to achieve its purpose: truth and accountability."
Related Stories
Trump Lawyers Argue He's Not Responsible for Storming of Capitol
Biden Not Planning to Watch Much of Trump Trial
Dershowitz to Newsmax: 144 Scholars Wrong on Impeachment
Tim Scott: Rioters, Not Trump, Guilty of Stoking Capitol Mayhem
The Biden Presidency
Cotton: Biden Must Recognize China As a Threat
White House: Trump Has Not Sought an Intelligence Briefing
Scalise: Dems Focused on COVID Spending, Not on Goals
Biden Says CDC to Likely Lay out Requirement for Opening Schools Wednesday
Senior Dems Plan $3K Per Child Stimulus Starting July
Poll: Two-Thirds Back Biden's Response to Pandemic
Biden: Won't Lift Sanctions Unless Iran Stops Enriching Uranium
Biden: China Should Expect 'Extreme Competition' From US
US Moves to Rejoin UN Rights Council, Reversing Trump Anew
Newsfront
Texas Lawmaker Wright Dies of COVID-19
Texas GOP Rep. Ron Wright has died, the first sitting member of Congress to succumb to COVID-19, the Dallas Morning News reported Monday. He was 67. His family and spokesperson confirmed that Wright died Sunday night…
Trump Lawyers Argue He's Not Responsible for Storming of Capitol
Rioters who stormed the Capitol on Jan. 6 to prevent the
Related
House Impeachment Managers: Evidence Against Trump Overwhelming
Alan Dershowitz: Impeachment Divisive, 'Tactical Mistake'
Christian Films the Next Target of Cancel Culture
Christian films are the next target of cancel culture, say experts,
Mulvaney: 'No Chance' of Stopping Trump From Running Again
President Donald Trump's former chief of staff Mick Mulvaney said on
Pope Seeks 'Copernican Revolution' for Post-COVID Economy
Tom Brady Wins Super Bowl No. 7, Buccaneers Beat Chiefs 31-9
Reagan's Secretary of State George Shultz Dies at 100
Attempted Coup Foiled in Haiti: Justice Minister
Dobbs Retweeting Supporters After Cancellation
Related
Fox News Axes Lou Dobbs' Show; Top-Rated Pro-Trump Host Not Expected Back on the Air
Trump Reportedly Offers Support for Canceled Fox Business Host Lou Dobbs
Judge Orders OAN's Owner to Pay Rachel Maddow, MSNBC $250K
China Issues New Anti-Monopoly Rules Targeting Its Tech Giants
Finance
Tesla Invests $1.50B in Bitcoin
Cuomo Moves Up Date for Reopening Indoor Dining in NYC Restaurants
Yellen, Summers Spar About Overheating Risk in Stimulus Plan
Bezos Will Seek to Shift Space Venture Blue Origin Into Hyperdrive
Valentine's Day and COVID Wreaths: Florists Have Never Seen a February Like This One
Health
Are COVID-19 Vaccines Safe for Cancer Patients?
There is not a lot of research data about whether cancer patients should get or would benefit from COVID-19 vaccines. The American Cancer Society states it is safe for most cancer patients to get inoculated but stresses that every case is different, and people should… [Full Story]
Study: Diabetes During Pregnancy Ups Risk of Heart Disease
The Healing Power of Friendship
Too Much Sleep Increases Your Risk of This Deadly Disease by 85 Percent
Livestock Workers Have Increased Risk of Superbug Infections
Market Indicator Closing Summaries – Yahoo Finance Closing Tickers on MHProNews…
Featured Focus –
Where Business, Politics and Investing Can Meet
MHARR COMMENTS SUPPORT FULL FUNDING FOR STATES
MHARR, in comments filed with HUD on January 11, 2021, has called on the HUD Office of Manufactured Housing Programs to significantly increase funding for State Administrative Agencies (SAAs) that partner with HUD in carrying out various functions authorized by the National Manufactured Housing Construction and Safety Standards Act of 1974, as amended by the Manufactured Housing Improvement Act of 2000. An increase in HUD program payments to state partners, and a corresponding reduction in HUD payments to – and dependence upon – private contractors, has been a longstanding MHARR priority and was the basis for MHARR's insistence on language in the 2000 reform law designed to both support state participation and state funding, and simultaneously restrict functions that could be delegated to revenue-driven contractors.
MHARR's comments, which respond to an Advance Notice of Proposed Rulemaking (ANPR) issued by HUD on November 12, 2020, emphasize the fundamental importance of the federal-state partnership underlying the federal manufactured housing program (one of the most important elements of the 1974 Act), and the urgent need to properly fund that partnership as illustrated by the withdrawal of certain key states – either from the program entirely, or from specific program functions. MHARR's comments thus seek not only to strengthen existing state participation, but also to encourage new SAAs to be established and to enter the program.
As MHARR's comments stress, enhanced state funding – and a corresponding reduction in unnecessarily-bloated funding for program contractors – is absolutely necessary insofar as state SAAs are responsible for consumer protection with respect to an ever-growing number of manufactured homes produced since the inception of federal regulation in 1976, while contractors today are responsible for monitoring a much smaller number of current-production homes. Indeed, while state SAA funding has declined by more than 45% since 2005, program contractor funding has increased by more than 167% over the same period, even though only 94,615 homes were produced in 2019, as compared with 146,881 in 2005.
Given the fact that SAAs, as state agencies, have constituencies and a degree of legitimacy that contractors do not have, and were specifically intended by Congress to be part of the regulatory structure of the federal manufactured housing program, SAA participation – and corresponding funding equity – should be an overriding priority for HUD and for OMHP.  Accordingly, MHARR's comments call on HUD to maintain the minimum SAA funding levels required by the 2000 reform law and to further increase SAA funding over and above that statutory floor, to include payments for the performance of specific program functions based on accurate state-by-state information and calculations.
While this proceeding is finally addressing a long-overdue priority, MHARR will continue to press for the full implementation of the 2000 reform law's provisions regarding proper SAA funding and corresponding limitations on — and reductions of — contractor activities and funding.
##
To learn more about the changes taking place since the Biden-Harris team moved into power, see the MHARR reports linked below.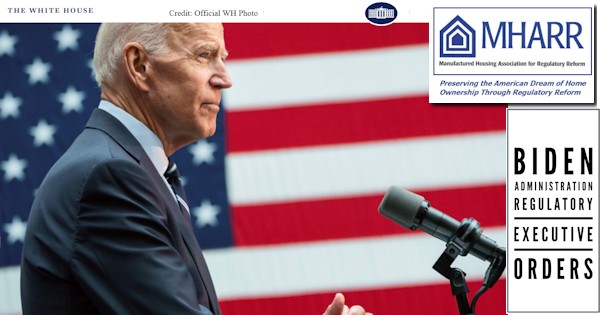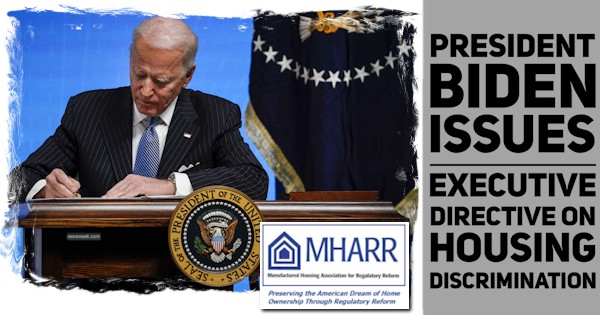 Related, Recent, and Read Hot Reports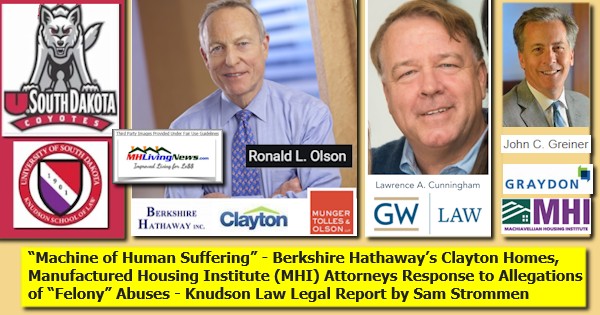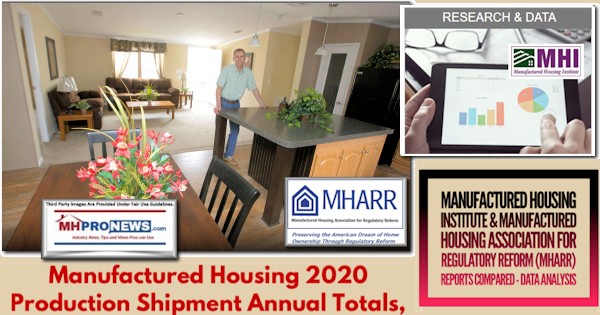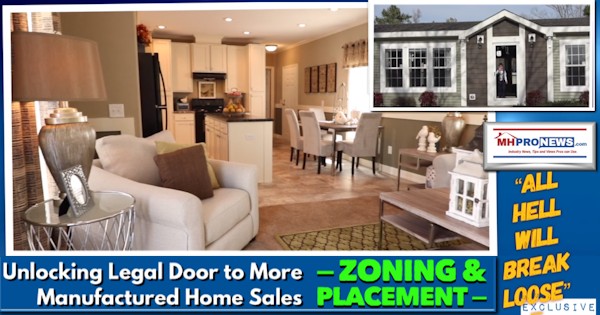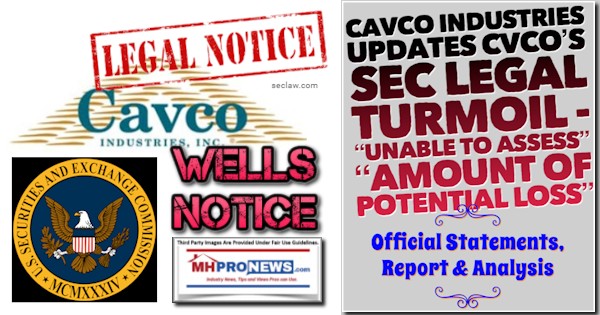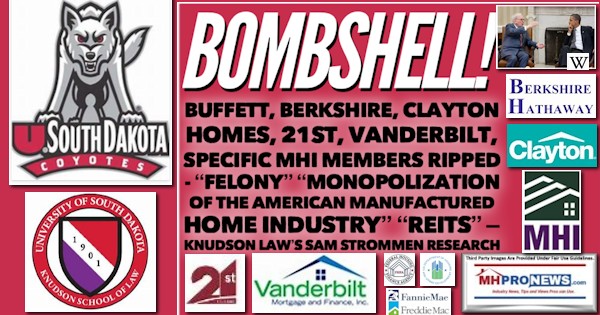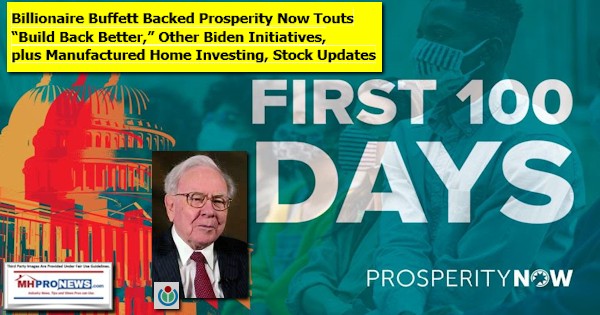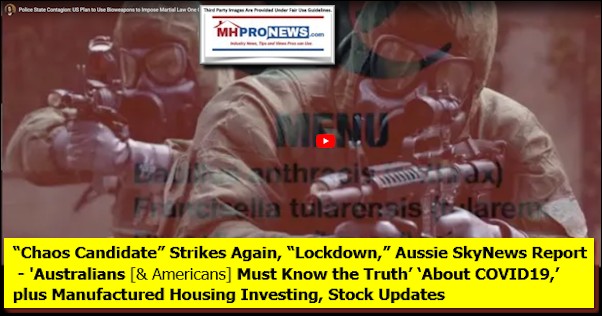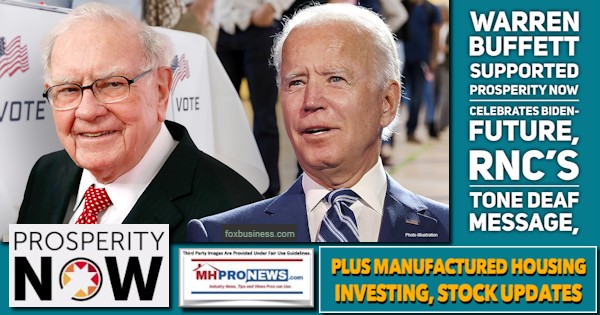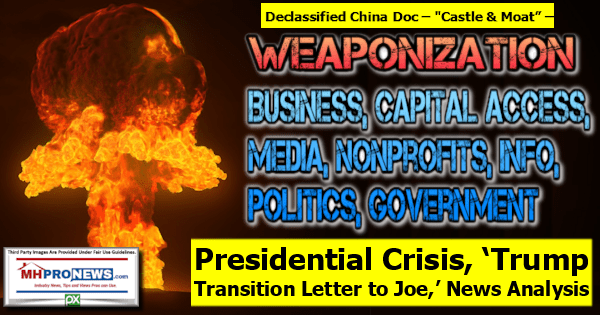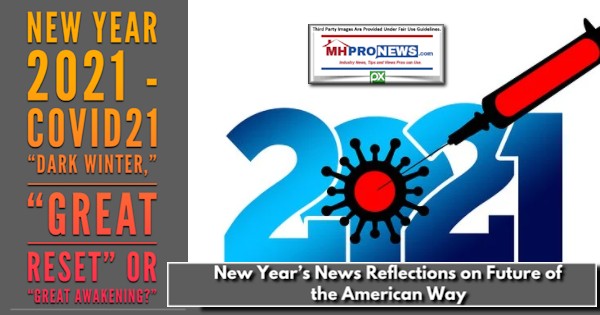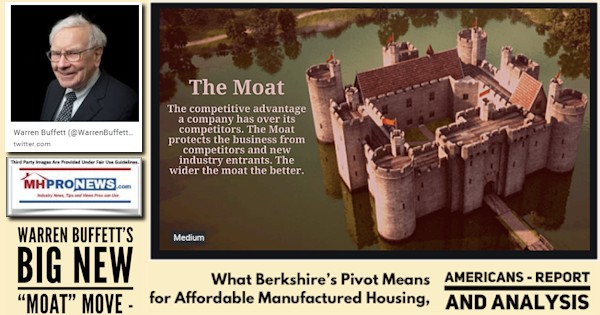 Manufactured Housing Industry Investments Connected Closing Equities Tickers
Some of these firms invest in manufactured housing, or are otherwise connected, but may do other forms of investing or business activities too.
NOTE: The chart below includes the Canadian stock, ECN, which purchased Triad Financial Services, a manufactured home industry lender
NOTE: Drew changed its name and trading symbol at the end of 2016 to Lippert (LCII).
NOTE: Deer Valley was largely taken private, say company insiders in a message to MHProNews on 12.15.2020, but there are still some outstanding shares of  the stock from the days when it was a publicly traded firm.  Thus, there is still periodic activity on DVLY.
Winter 2021…
Berkshire Hathaway is the parent company to Clayton Homes, 21st Mortgage, Vanderbilt Mortgage and other factory built housing industry suppliers.
· LCI Industries, Patrick, UFPI, and LP each are suppliers to the manufactured housing industry, among others.
· AMG, CG, and TAVFX have investments in manufactured housing related businesses. For insights from third-parties and clients about our publisher, click here.
Enjoy these 'blast from the past' comments.
MHProNews. MHProNews – previously a.k.a. MHMSM.com – has celebrated our 11th year of publishing, and is starting our 12the year of serving the industry as the runaway most-read trade media.
Sample Kudos over the years…
It is now 11+ years and counting…and Williams, who praised our accuracy and other services to manufactured housing for years, then said this.
Learn more about our evolutionary journey as the industry's leading trade media, at the report linked below.
· For expert manufactured housing business development or other professional services, click here.
· To sign up in seconds for our industry leading emailed headline news updates, click here.

Disclosure. MHProNews holds no positions in the stocks in this report.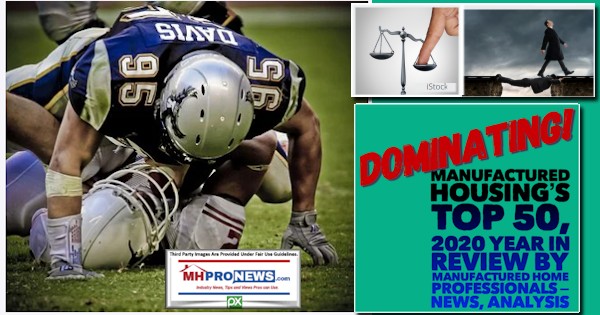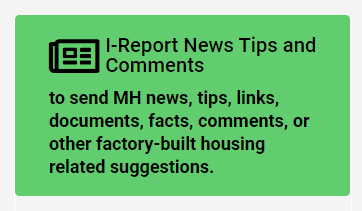 That's a wrap on this installment of "News Through the Lens of Manufactured Homes and Factory-Built Housing" © where "We Provide, You Decide." © (Affordable housing, manufactured homes, stock, investing, data, metrics, reports, fact-checks, analysis, and commentary. Third-party images or content are provided under fair use guidelines for media.) (See Related Reports, further below. Text/image boxes often are hot-linked to other reports that can be access by clicking on them.)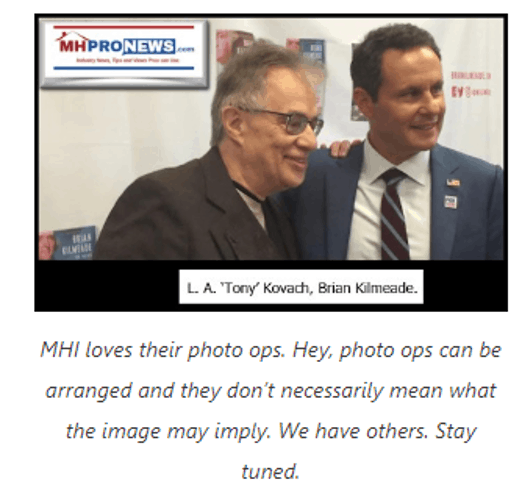 By L.A. "Tony" Kovach – for MHLivingNews.com.
Tony earned a journalism scholarship and earned numerous awards in history and in manufactured housing. For example, he earned the prestigious Lottinville Award in history from the University of Oklahoma, where he studied history and business management. He's a managing member and co-founder of LifeStyle Factory Homes, LLC, the parent company to MHProNews, and MHLivingNews.com. This article reflects the LLC's and/or the writer's position, and may or may not reflect the views of sponsors or supporters.