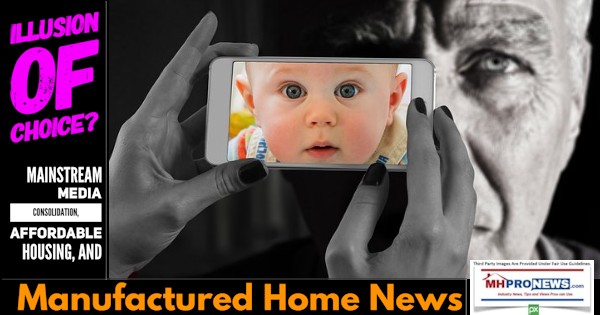 The concerns about the consolidation of power over what the public sees, hears, and reads bridges the left-right political divide. But that doesn't mean that the various factions agree on what if anything is to be done.
As a preface, let's note that each part of the headline will be touched upon systematically in this report.  
The filters established by others impacts businesses of all sizes, but perhaps most particularly the smaller to mid-range independent producers, sellers, communities, and service provides of all types that for decades made up the backbone of manufactured housing. While there are many contributing factors to the industry's underperformance, a lack of proper understanding is certainly among them.

"In 1983, the largest 50 corporations controlled 90 percent of the media. Today, as a result of massive mergers and takeovers, six corporations control 90 percent of what we see, hear, and read…These powerful corporations also have an agenda, and it would be naive not to believe that their views and needs impact coverage of issues important to them." – Senator Bernie Sanders, 2017.
In April, 2019, Senator Ted Cruz website states the following from a hearing focused on big tech platforms: "We see this pattern over and over again. We heard testimony from the Susan B. Anthony list about how repeatedly pro-life tweets, pro-life posts have been censored. We had during the hearing today, I put up a tweet that was sent out from the Susan B. Anthony list–a quote from Mother Teresa that Twitter censored. I asked Twitter, 'Do you consider this quote from Mother Teresa to be hate speech?' They refused to answer that. That pattern of censorship it's really dangerous, and none of us should be happy to have a handful of left-wing Silicon Valley billionaires censoring what is said and silencing conservatives, silencing Christians, silencing people of faith. That's not right and we've got to act to stop it." 
"We cannot live in a vibrant democracy unless people get divergent sources of information." – Senator Bernie Sanders.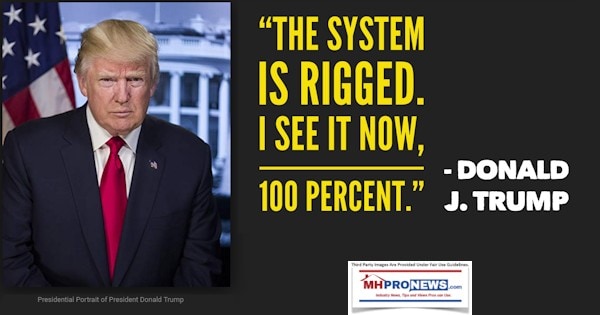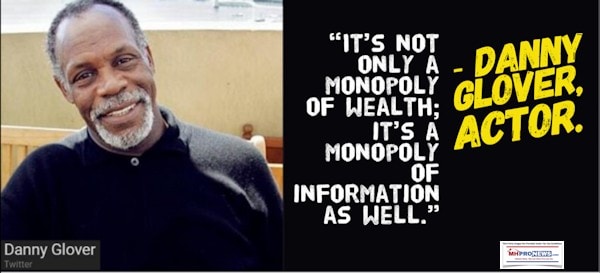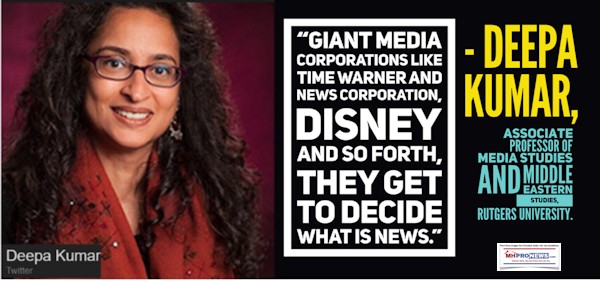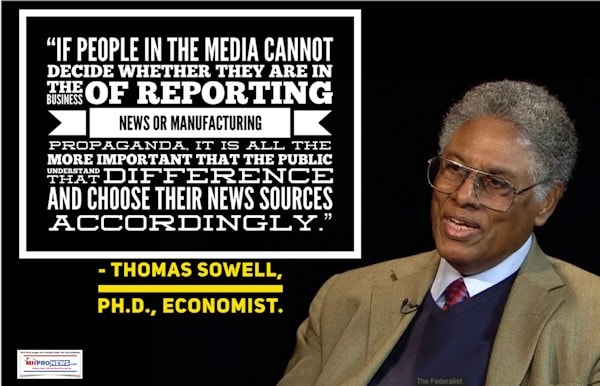 What the Data Reveals
The infographic below is from January 2018, so some shifts in valuation and cited data should be expected.  That disclosure noted, Recode's infographic serves to illustrate points made by concerned political leaders among Democrats, Republicans, or even minor parties.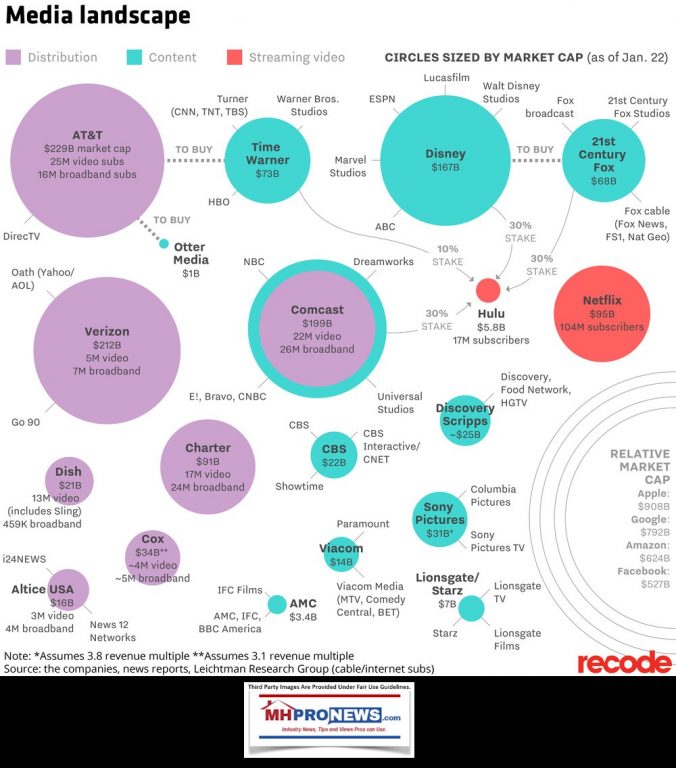 As MHProNews has previously reported, President Donald J. Trump and his 2020 campaign manager have raised concerns on how voting is influenced by these facts.  At present, the 45th president has 63.9 million followers on Twitter alone, which gives him an ability to more directly reach his base.
While tech giants may not have the moxie to shut off or ban presidential social media comments, the numbers of voices that say that Big Tech is censoring, manipulating algorithms, or "shadow banning" is growing.  The sheer volume of the drumbeat of messages from powerful forces that own or control much of the media is not easy to compete against. 
Radioactive Story-Telling, Prager U's Lawsuit, and Manufactured Housing Insights
Add to that the pressure that Google, Facebook and other tech giants are putting on the ad revenues of local media, and the problem is genuine.
In a tragic turn over events, the News Media Alliance – a coalition of newspaper and media outlets – are asking Congress for relief from antitrust laws so that they can collectively bargain with the Google-Facebook 'duopoly.'  
News Media Alliance Slams "Anti-Competitive Behavior," Report, Congress Investigates – Plus Manufactured Home Stock Updates
Why not simply use the antitrust power of the Federal Trade Commission (FTC) and the Department of Justice (DOJ) to fine and/or break up big tech?  Or why not have state attorney generals do that in their jurisdictions?
Those are reasonable questions. Voices on the political left and right alike have made that argument.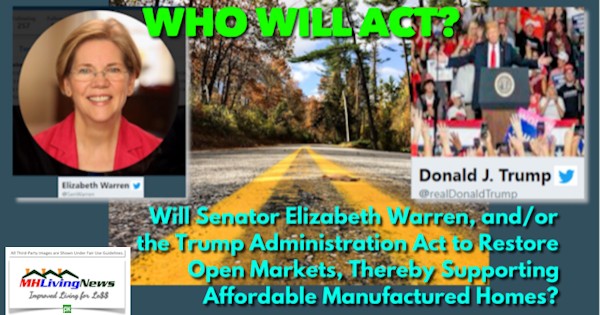 Indeed, the federal government is reportedly probing the matter.
Washington Leak – Justice Department Prepares Major Antitrust Investigation
But with early 2020 voting about a year away, and Election Day now only 14 months out, will enough happen on this issue of the monopolization of information and its impact on the public, politics, and business in time to keep the political and business playing fields level?
As longtime readers know, this is a topic that MHProNews periodically highlights, because the impact is ongoing. Furthermore because an industry giant has arguably weaponized information and several nonprofits that impact our industry, it makes independents all the more vulnerable to news accounts that may be partially true, but lack sufficient detail to give the full picture.
So, much like the power to tax or regulate is the power to destroy, so too the power to influence millions can stunt an industry in a fashion that allows larger corporate players to consolidate smaller ones at a discounted valuation.
Affordable Housing and Manufactured Homes
As thousands of industry professionals know, the amount of incomplete or outright misinformation about manufactured homes and the role that they could be playing in solving the affordable housing crisis is nothing short of staggering.

Prosperity Now, Nonprofits Sustain John Oliver's "Mobile Homes" Video in Their Reports
That misinformation begins with terminology.  Research suggests what common sense alone tells us. Namely that the phrase 'trailer house' or 'mobile home' are not as appealing or impressive as manufactured home, which in fact is the legally correct name.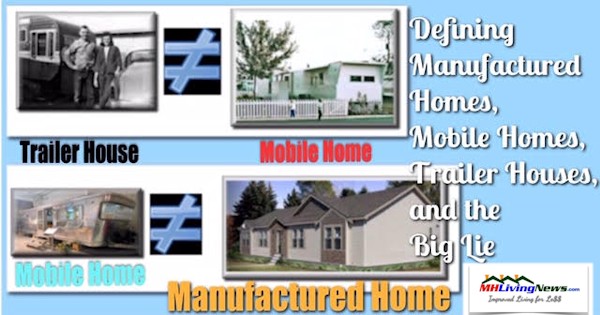 Terminology impacts public perception in ways that cause millions never to consider a manufactured home. Yet Google and much of the mainstream news blurs those terms as if they were interchangeable.  They are not.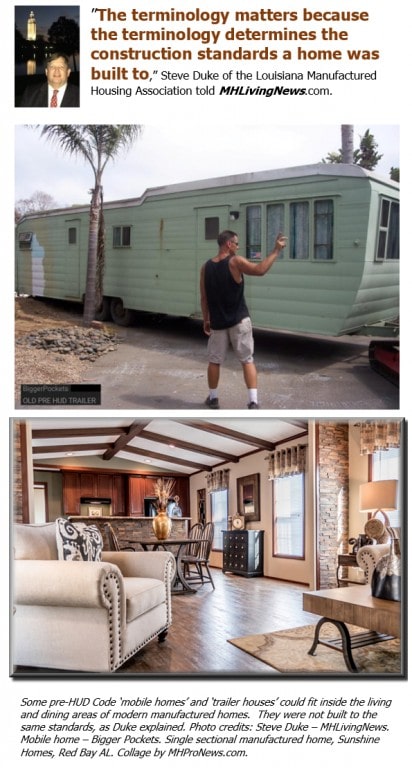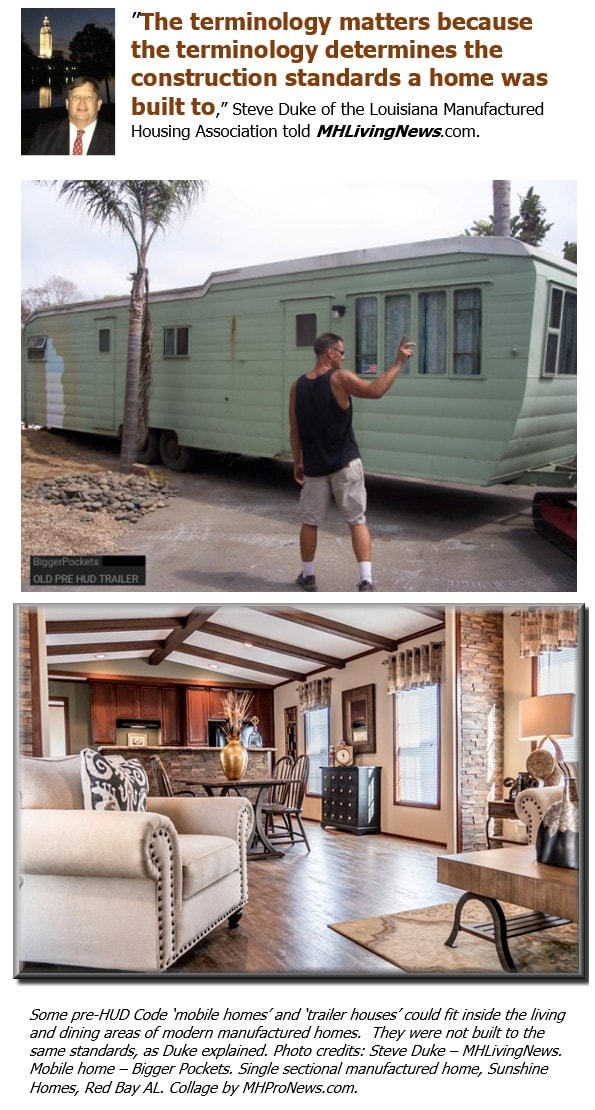 As suggested above, media and tech misleading information goes beyond terminology onto factual issues that have long ago been debunked by third party research. Regrettably, the industry's largest trade organization the Manufactured Housing Institute (MHI), seems to be doing little of note to address such matters. Why? The Arlington, VA based trade group is referred to by some as the Monopolistic Housing Institute, given their penchant toward firms that are consolidating the industry while sales are arguably being artificially depressed.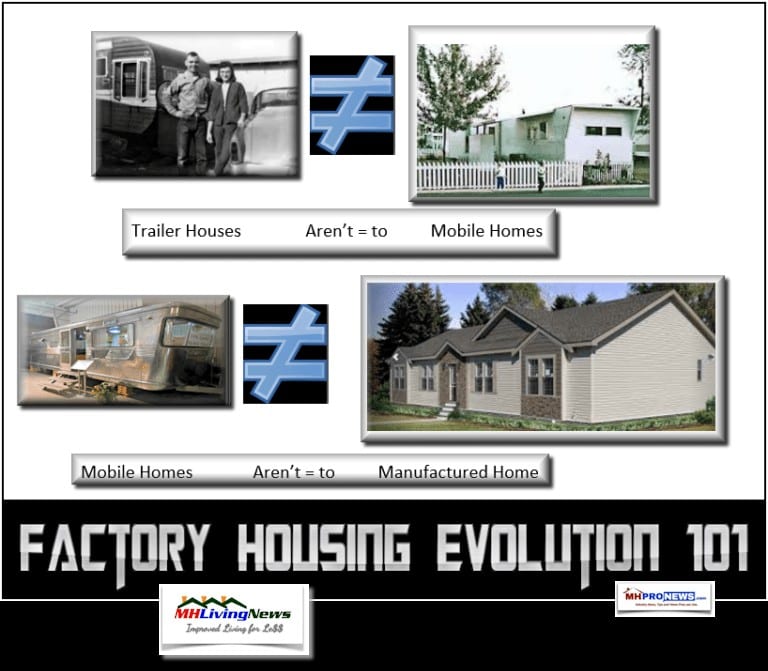 That predilection toward the big boys in the industry while sales are being depressed through a variety of methods allows consolidation to take place at a discounted valuation. That perfectly fits with Warren Buffett's mantra about buying at a bargain price whenever possible.  Coincidence?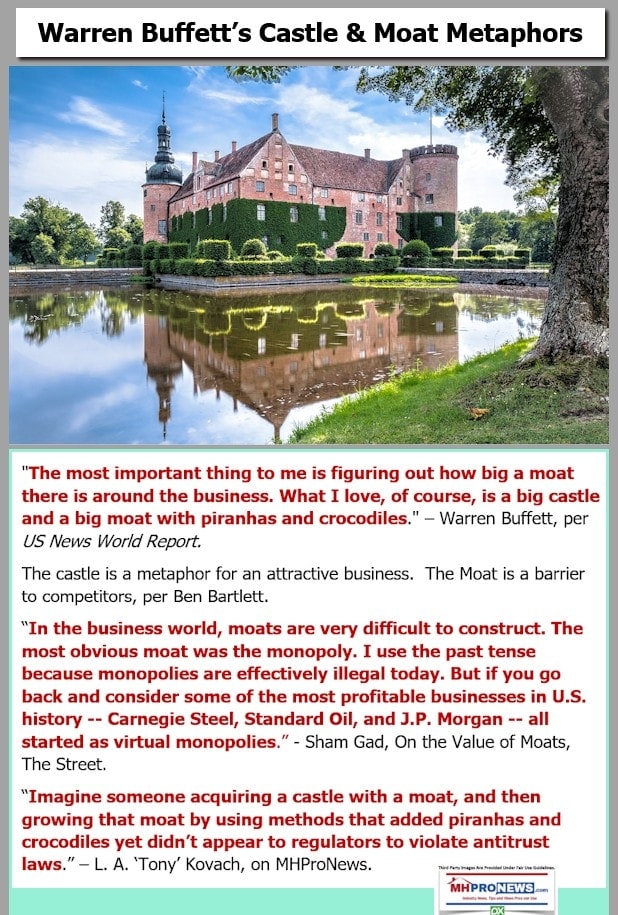 The fact that Buffett and other billionaires see value in manufactured housing as an industry is sufficient for outsiders looking in to begin to realize that the industry has value. During an affordable housing crisis, it is common sense that the most affordable homes should be in demand.  How is the reasonable person to understand 10 straight months of year-over-year sales declines, when Secretary Carson, the National Association or Realtors, and others have made it plain that manufactured homes have evolved since the days of the house trailer?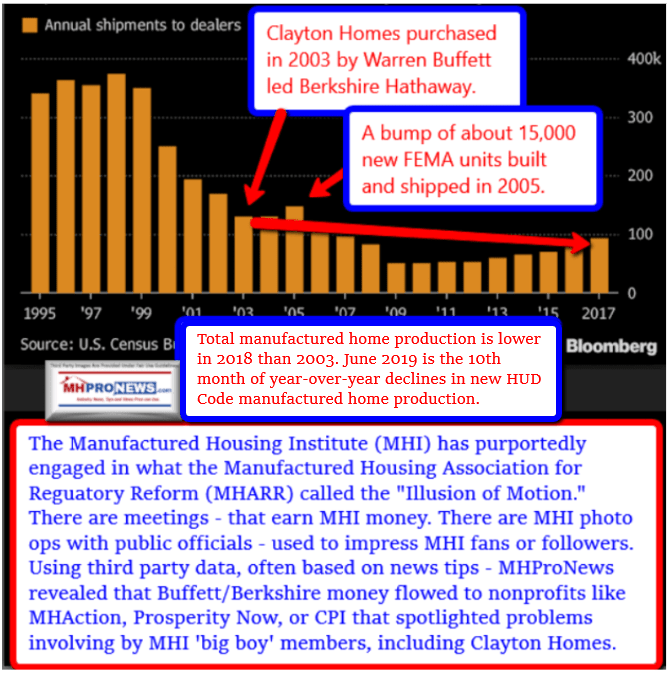 HUD Secretary Carson has said that manufactured homes are misunderstood and has spoken out on several network shows. He has said that manufactured homes are part of his prescription for a better America. He's right.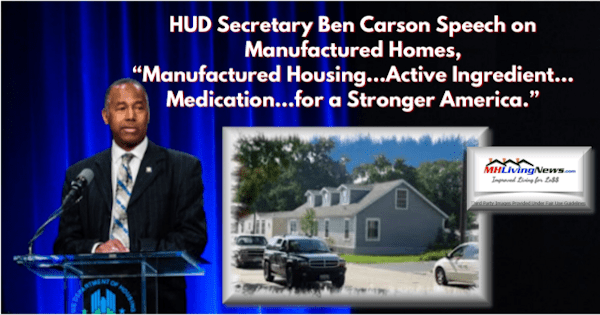 "We Seem to Have Lost Common Sense," HUD Secretary Ben Carson – Homeless, Affordable Housing Crisis
While what Secretary Carson has said and done is helpful. But those useful statements are largely going unpromoted by MHI and their big boy backers in Omaha and Knoxville.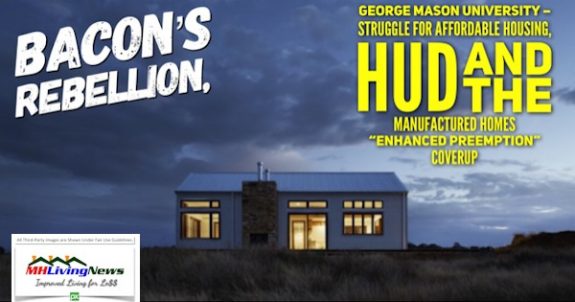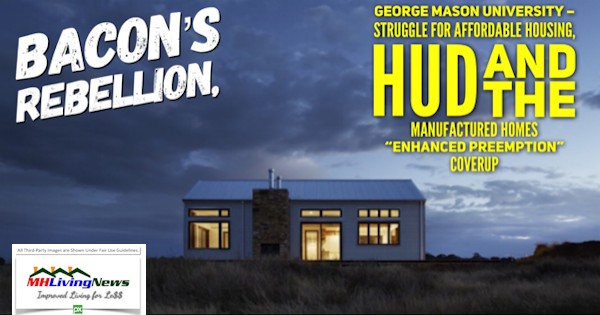 There is a learning curve for investors, media, and researchers who sincerely seek an objective understanding of manufactured homes, and why the industry is underperforming by many measures. With local news rooms staffs being slashed, the reporters who remain are often under the gun to get reports out with less research time than they may have had a decade ago.  These issues have over time cost thousands their businesses in our industry, as veterans of our profession know all too well.  See the executive summary below, and more in the related reports.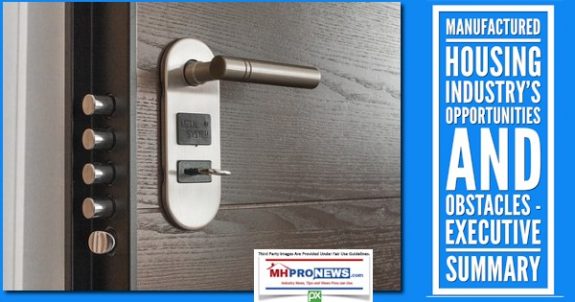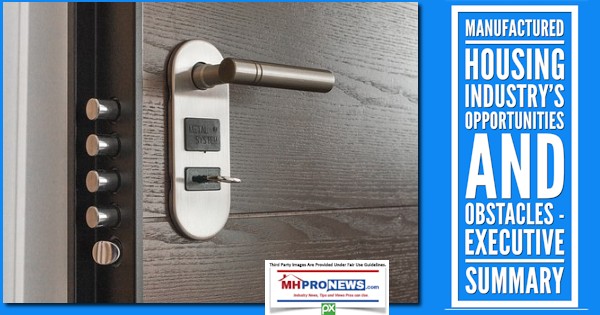 Until the industry breaks through more to the public, opinion shapers, and officials who will act – and does so more consistently – the pattern of underperformance will logically continue. That apparently seems to be just fine, for now, for those who want to consolidate the industry at a discount.  After all, if Warren Buffett wanted to consistently shed the proper light on our industry and products, why doesn't he use the BH Media Group to get that word out?


The good news? We know that federal researchers and public officials are among those that are following this site. It is better to light one candle than curse the darkness. Therefore, we'll keep lighting candles. So, stay tuned. That's a wrap on this installment of "News Through the Lens of Manufactured Homes and Factory-Built Housing," © where "We Provide, You Decide." © ## (News, analysis, inspiration, and commentary.)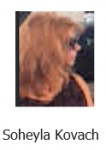 Submitted by Soheyla Kovach for MHProNews.com.
Soheyla is a managing member of LifeStyle Factory Homes, LLC, the parent company to MHProNews, and MHLivingNews.com. Connect with us on LinkedIn here and here.
Related Reports:
Click the image/text box below to access relevant, related information.
Manufactured Homes Aren't "Trailers" in "Trailer Parks" – HUD Secretary Ben Carson on Affordable Housing, Manufactured Homes, Zoning and Placement Barriers
MH Community Leader Robert Van Cleef – Public Call – Federal Investigations of Berkshire Hathaway, Clayton Homes, 21st Mortgage, Manufactured Housing Institute
National Association of Realtors Research Exposes Manufactured Housing Institute Errors
President Trump Mulls Federal Action Intervening on Homeless Crisis in U.S. Cities