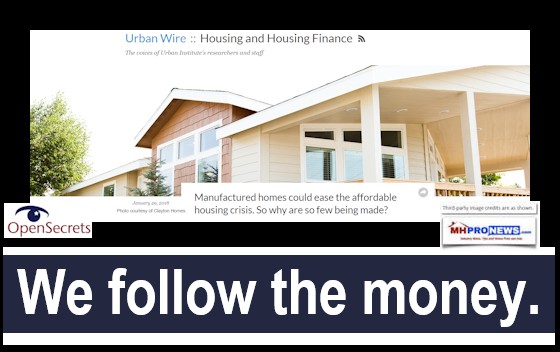 Warren Buffett gave billions to the Bill and Melinda Gates Foundation.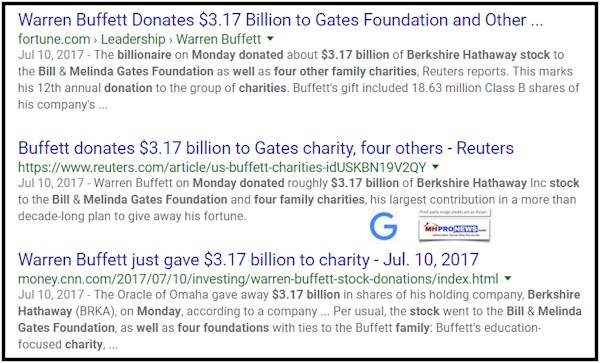 Accordng to the Bill and Melinda Gates Foundation website, that organzation in turn gave millions of dollars to the Urban Institute.
The Urban Institute (UI) recently published a report on manufactured housing.
The Urban Institute (UI) study on is manufactured homes (MH) is nuanced. It contains a mix of:
accurate,
debatable,
inaccurate information, and
missing information.  It is a fair question to ask, does this UI report leave readers – which may include investors, policy advocates, and public officials – with questions, and concerns about manufactured housing?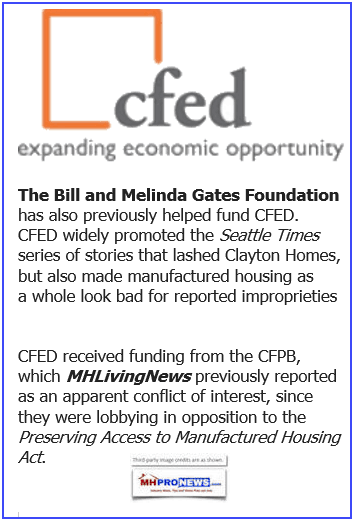 The UI report features a Clayton Homes manufactured home.
But the report otherwise fails to disclose the Berkshire Hathaway connections of the Urban Institute to the report.
When the Urban Institute was initially contacted by the Daily Business News, they were warm, prompt, and quite willing to talk about their research.
After some initial communications, UI were given a link to a recently fact-checked report published by MHProNews.  Promptly following that, in their follow up to the Daily Business News, UI said they no longer had time to speak.
When UI was asked about their funding and other ties to Warren Buffett and Berkshire Hathaway, they no longer replied.
Neither the Manufactured Housing Instiute (MHI), nor officials with Clayton and 21st Mortage that were contacted about this UI report would reply to questions about this issue.
Select Quotes From the UI Study
"A similar picture unfolds if we look at manufactured homes as a share of the new stock of single-family homes, which ranged from 16 to 25 percent between 1977 and 1995 but has averaged just 10 percent in recent years."
Three reasons manufactured housing production remains low
Restrictive zoning 
Restrictive or unavailable financing
Lower appreciation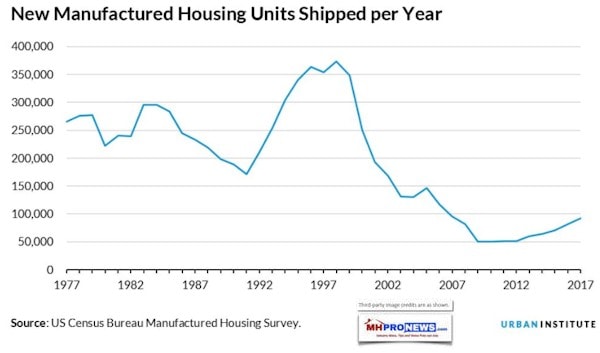 "Industry capacity has shrunk dramatically since 1990, when 100 manufactured housing producers operated 250 plants, but the industry should be able to quickly ramp up from the 34 operators and 121 plants in operation today if demand picks up."
The entire Urban Institute report is available here as a download.
What's not in the UI Report on Manufactured Housing.
An informed source at the Urban Institute told MHProNews today that corporate and association sources were consulted in this report.
Those sources were promised anonymity, per that source.
The Manufactured Housing Institute (MHI), Clayton Homes, and 21st Mortgage Corp all declined comments about the Urban Institute report.
Why did MHI, Clayton, et al want to appear to be arm's length from this controversial research?
While the UI report indicated that restive financing was a problem, what's not mentioned in this report are important facts.
For example, that 21st Mortgage and Vanderbilt Mortgage (VMF) – Berkshire Hathaway manufactured housing finance brands that are sister companies to Clayton Homes – were among the reasons, per sources which include MHI members/officials, why Duty to Serve (DTS) was delayed for years.  Or that a lack of data from 21st and VMF were cited by the Government Sponsored Enterprises (GSEs) as reasons why they are doing only limited pilots.
Duty To Serve, "Complete Waste of Time" per Tim Williams, CEO/21st Mortgage; POTUS Trump, Warren Buffett Insight$
There was no mention of Berkshire Hathaway owned 21st Mortgage.  Or the role that cutting off financing, which caused hundreds of independent manufactured home retailers to fail, which also contributed to the failure of independent manufactured home producers as well.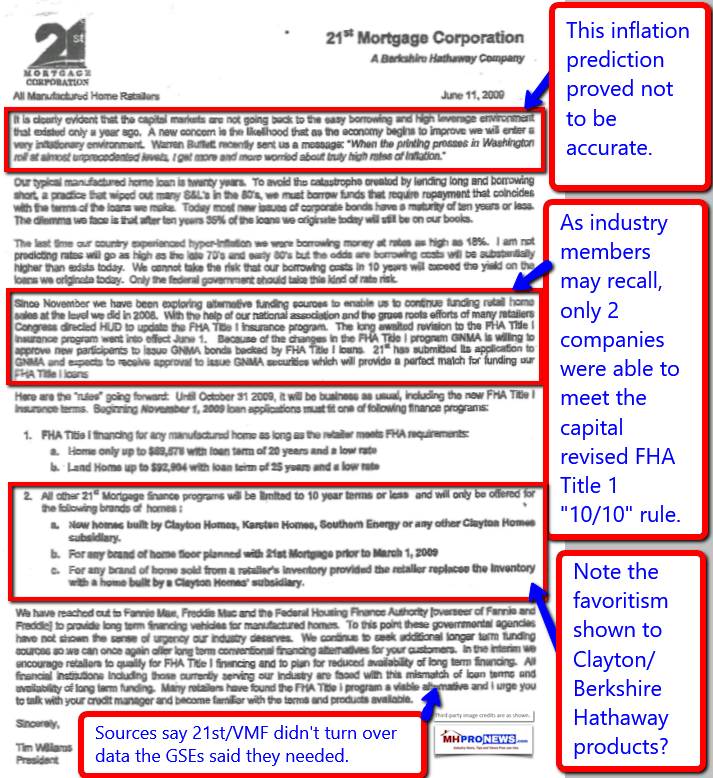 Killing Off 100s of Independent Manufactured Home Retailers, Production Companies – Tim Williams/21st Mortgage "Smoking Gun" Document 2
The connections between:
Warren Buffett led Berkshire Hathaway,
the use of non-profit groups,
and "the Moat…"
Warren Buffett, "the Moat," Manufactured Housing, Berkshire Hathaway, Clayton Homes, 21st Mortgage, Vanderbilt, Wells Fargo, NAI…
…are among the factors that Kevin Clayton candidly discusses in his video interview, posted below.  This Clayton interview is going to become known for researchers as the 'gift that keeps on giving,' because it connects so many dots as to what's been taking place for several years with respect to the manufactured housing industry.
Kevin Clayton Interview-Warren Buffett's Berkshire Hathaway, Clayton Homes CEO
MHI's New Orleans Meeting  – Time For Transperancy 
Manufactured housing companies and roughly 2 dozen state associations are expected to be at the Manufactured Housing Institute (MHI) winter meeting in New Orleans, which begins this weekend.
Why are they meeting on Super Bowl Sunday?  Are they trying to boost, or limit turnout?
The Top Twelve Questions for Manufactured Housing Institute (MHI) CEO, Richard "Dick" Jennison
There will be a special report by MHProNews planned to coincide with the MHI meeting.  Attendees should stay tuned.
In the meantime, for those in attendance at the MHI meeting who aren't deterred – they are encouraged to be an industry citizen journalist.
Be prepared to ask the 12 questions that MHI President and CEO Richard "Dick" Jennison should be kept nearby for use during their meeting.
Busted! "Failure Bonus" Paid-Richard "Dick" Jennison, CEO Manufactured Housing Institute-per MHI Document$
Some of the research in this post is publicly available information.  But it takes time to find and sort out.  It should be noted that a community operator, and MHI member, were among those that sources that brought this UI report to the Daily Business News' attention.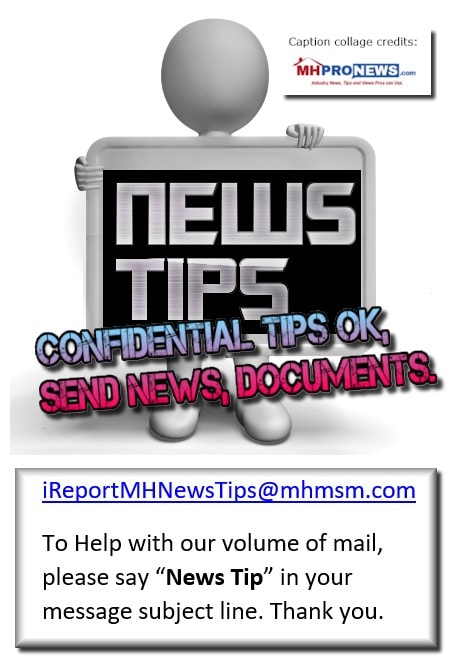 The vast majority of the industry's small to mid-sized companies don't have the time or resources to do such research for themselves.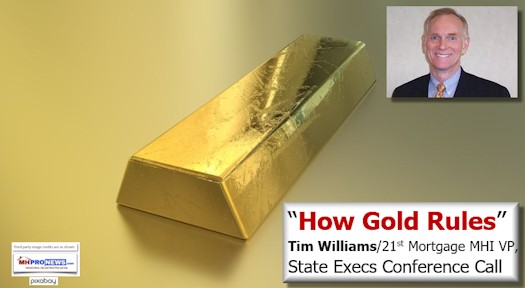 Is MHI engaged in a pattern of activity – some of it open, other parts hidden – that are harmful to the interests of most of the independents involved in the industry?
This is part one, a follow up to this is planned in the future. Stay tuned.
"We Provide, You Decide." © ## (News, analysis, and commentary.)
Sign Up Today! Click here to sign up in 5 seconds for our factory-built home industry-leading and growing emailed headline news updates. You'll see in the first issue or two why big, medium and 'mom-and-pop' professionals are reading them by the thousands.  These are typically delivered twice weekly to your in box.
Follow us on Twitter:
ManufacturedHomes
@mhmsmcom
(Image credits are as shown above, and when provided by third parties, are shared under fair use guidelines.)

Submitted by Soheyla Kovach to the Daily Business News for MHProNews.com.
Soheyla is a managing member of LifeStyle Factory Homes, LLC, the parent company to MHProNews, and MHLivingNews.com.