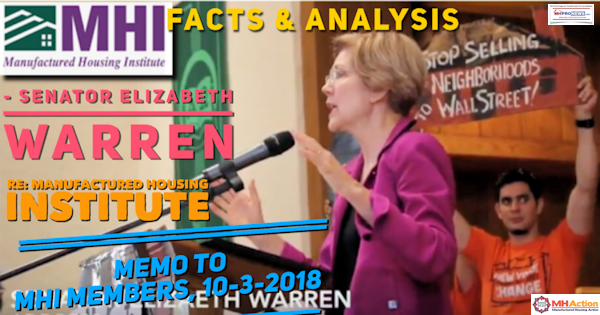 The Arlington, VA based Manufactured Housing Institute (MHI) sent out an emailed news item earlier this week.  If the MHI trade group is serious about fostering a better business climate and less regulatory burdens on their members and the balance of the industry, then their message is confusing at best.
MHI's emailed 'news' could also prove to be a troubling warning to the independents and non-giant companies in MHVille.
Prior to sharing the full text of their message, sent to the Daily Business News as MHProNews as a tip, our publisher sent an email to several MHI leaders (see screen capture, further below).  Let's also tee this up by sharing a video where Senator Elizabeth Warren (MA-D), is addressing an MHAction crowd; see their video, posted below.
The MHAction video shared – which includes MHProNews commentary and analysis on the left video – MHProNews gave MHI leadership an opportunity to clarify or correct their meaning.
The email from our publisher was addressed to:
Richard 'Dick' Jennison, MHI President and CEO
Rick Robinson, J.D., MHI General Counsel
Lesli Gooch, Ph.D, MHI SVP and Government Affairs
Nathan Smith, MHI PAC Chairman and former MHI Executive Committee Chairman
among others in the industry who were bcc'd to document the request.
The email to MHI leaders asked MHI these 3 questions.
"1) This MHI release seems to imply support for Senator Elizabeth Warren's Bill. Is that accurate?
2) Why isn't there any mention of enhanced preemption for manufactured housing under the MHIA of 2000 in this 'news?' 
3) We hereby request a list of all campaign contributions by MHI's PAC to all candidates in the last 2 years…[to the present].
Please email the contribution data.  You can type your reply beneath each question for accuracy in our report. Thanks."

Three days later, MHI declined – failed the opportunity – to explain their meaning.  They have also not yet complied with a request to reveal their campaign contributions.  That's an important item, given the rapidly approaching 2018 midterm elections.  Keep in mind, MHI collects political action committee – PAC donations – with the stated purpose of using it to support candidates that support manufactured housing.
Doesn't the industry deserve to know how those PAC dollars are being spent?
Above there is a composite of the screen capture of the message to MHI, reflected in the questions above.  It included the text of their message, which follows in full below.  After the MHI 'news' message, there will be a brief analysis, and links to related items for industry readers and professionals to digest.

On September 26, 2018, Senator Elizabeth Warren (D-MA) introduced S. 3503, the American Housing and Economic Mobility Act, which seeks to "help bring down costs for renters and buyers and level the playing field so working families everywhere can find a decent place to live at a decent price." The bill would invest $445 billion in several existing programs including the National Housing Trust Fund, the Capital Magnet Fund, the Indian Housing Block Grant, and in rural housing programs, as well as create a new "Middle Class Housing Emergency Fund." 
Of particular note, the bill contains a provision that could potentially address a key MHI priority by empowering the housing industry to push back against exclusionary local zoning ordinances that discriminate against manufactured housing. Specifically, the bill would establish a new $10 billion competitive grant program that communities could use to build infrastructure, parks, road, or schools. To be eligible, local governments would need to reform land use rules that restrict construction of new affordable housing.
MHI continues to advocate to the Administration and Congress that manufactured homes are the most affordable homeownership option available in the U.S. and will seek all opportunities through both legislative and regulatory efforts to ensure homeowners have access to this safe, affordable housing option.
If you have any questions, please contact MHI's Government Affairs Department at 703-229-6208 or MHIgov@mfghome.org.
###
MHI Emailed Memo Analysis
First, in fairness and to be objective, the MHI message can be taken several ways.  It is arguably ambiguous.
But that ambiguity itself raises questions.
Why isn't MHI being crystal clear about their meaning and intentions?
Don't they have a better affordable housing plan than Warren's to spotlight and promote? One that specifically makes robust use of manufactured homes?
Why would MHI fail to openly reply to trade media that has the largest audience in the industry?
Why are they failing at the Howard Walker stated ELS standard of transparency?


Those questions from the late Howard Walker should be considered. But let's note the MHProNews questions to MHI again.
Why would MHI raise Senator Elizabeth Warren's (MA-D) proposal at all?  Warren, was considered a driving force behind the creation of the CFPB.  They just claimed to celebrate a partial roll-back of some of Warren's and former President Barack Obama's handiwork. The Massachusetts Senator is also said she is considering a run as a Democratic candidate for president in 2020.
But perhaps more to the point, Warren's bill advocates precisely the kind of failed plan that debatably undermines manufactured housing.
Even progressive media publishers have acknowledged that there is not enough subsidized housing money to meet the needs, and that many of those who don't get a housing subsidy, turn to living in a pre-HUD Code mobile homes or post-June, 15, 1976 code manufactured homes instead.
MHProNews reviewed Warren's plan, with a thumb's down just before MHI released what could be regarded as a promotion to the same bill.  ICYMI, or as a refresher, see the report linked below.
$500 Billion Dollar Affordable Housing Plan from Warren, Growing Manufactured Home-Impacting Plots
Put differently, the federal government's subsidized housing programs have long been a competitor to affordable manufactured housing.  A program such as the one that Warren is advocating could put additional strain on independent manufactured home producers and others, at a time when the industry has not yet come close to its historic norms in recent decades.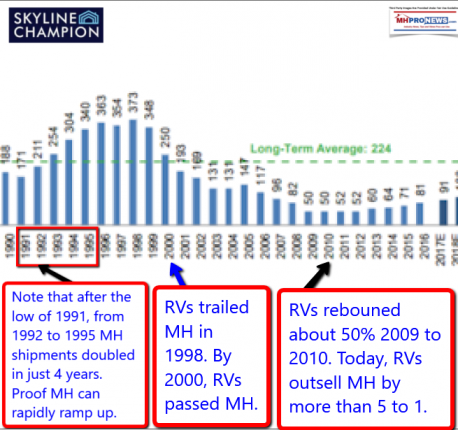 Instead of helping manufactured housing, isn't this Warren bill more of a threat? If so, then why is MHI spotlighting this bill by Elizabeth Warren?  Why didn't MHI at a minimum fact-check and critique her arguably problematic bill?
Relevant Related Facts
As MHProNews has underscored in recent weeks, Nathan Smith is one of several prominent MHI members who is a strong Democratic backer. Smith heads up MHI's PAC, and was a former chairman of MHI.
Nathan Smith, SSK Communities, From Mobile Home Resident to Manufactured Home Communities Owner, & Manufactured Housing Institute Leader
Warren Buffett, Chairman of Berkshire Hathaway -which owns Clayton Homes, 21st Mortgage and Vanderbilt Mortgage and Finance (VMF), among others involved in MHVille – is also a prominent Democratic backer.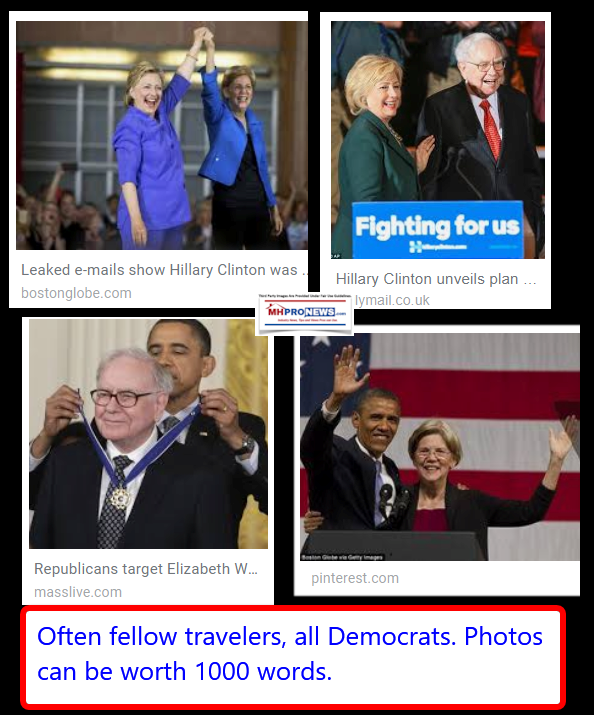 Marty Lavin has said that MHI works for the interests of the "big boys."

It is a widely acknowledged among economists that more regulations, and programs like the above, are a bigger burden to small businesses than large ones.
Elizabeth Warren's Connection to MHAction, a Radical Left-Wing Group
In a report last night, the Daily Business News on MHProNews noted Elizabeth Warren's address to leftist groups, which included MHAction.
What Are Millennials Thinking? Affordable Housing, Manufactured Homes, Other Time-Sensitive Trends
As our publisher, L. A. 'Tony' Kovach noted yesterday, there is good and bad bipartisanship. There are times it is prudent to work across the aisle, and then there are times when one should not.  That can be easily defined, as he did in the quote below.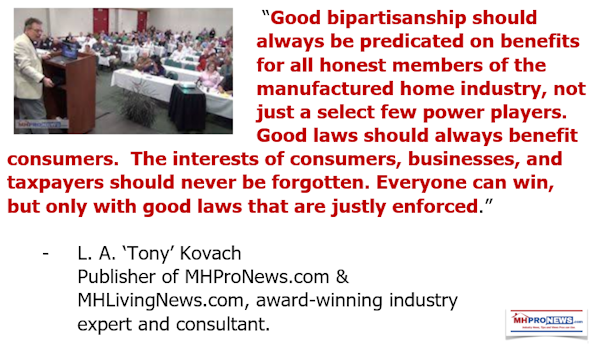 Where is the benefit to the manufactured home communities, retailers, independent producers, suppliers, or others in being aligned with Elizabeth Warren on a bill that arguably harms the interests of independents in the industry?  Especially, when Warren has appeared with an activist group – MHAction – that is working against the interests of land-lease community owners and investors?
See the related reports, linked below.  ICYMI, or need a refresher, check out what Warren told MHAction in her video.  Then ask yourself, why is MHI even hinting at promoting her or her bill?  To understand the context of the MHAction video, click the link above.
Keep in mind, this isn't the first time that MHI has backed a problematic issue.  Recall that MHI finally had to pivot after a long period of supporting a job and business killing DOE energy bill, one that MHARR strongly opposed from the outset and for years. Recall that while MHARR worked to get the Duty to Serve into HERA 2008, MHI for their part failed to head of the SAFE Act.  Other examples are possible.
Will MHI now pivot away from this ill advised scheme being promoted by Senator Warren, now that it is being exposed to the industry's readers?
Rumble over Anti-MH Law-State Association, Manufactured Housing Institute (MHI), Clayton Homes, and MHARR
Given the approaching midterms, now just a month away, these are timely concerns. That's this Saturday's "News through the Lens of Manufactured Homes, and Factory-Built Housing" © where "We Provide, You Decide." © ## (News, analysis, and commentary.)
NOTICE: You can join the scores who follow us on Twitter at this link. You can get our 'read-hot' industry-leading emailed headline news updates, at this link here.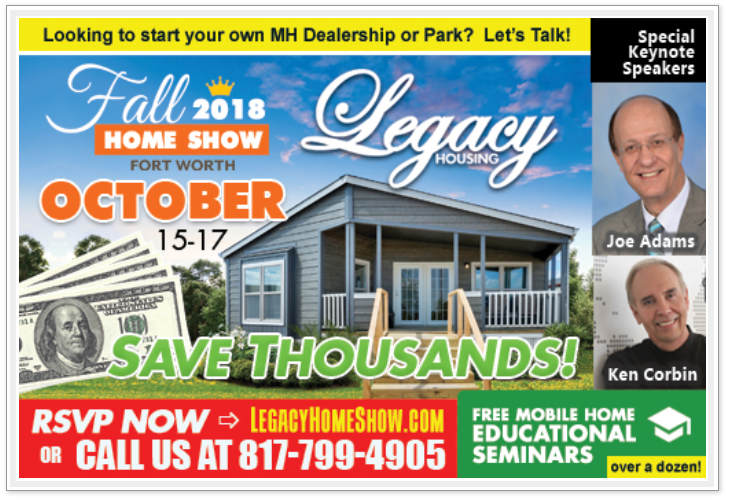 (Related Reports are further below. Third-party images and content are provided under fair use guidelines.)
1) To sign up in seconds for our MH Industry leading emailed news updates, click here.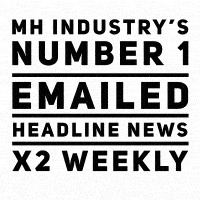 2) To pro-vide a News Tips and/or Commentary, click the link to the left. Please note if comments are on-or-off the record, thank you.
3) Marketing, Web, Video, Consulting, Recruiting and Training Re-sources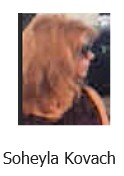 Submitted by Soheyla Kovach to the Daily Business News for MHProNews.com. Soheyla is a managing member of LifeStyle Factory Homes, LLC, the parent company to MHProNews, and MHLivingNews.com.
Related Reports

:
Affordable Housing, Manufactured Homes, Bipartisanship, Bill, Newt, Sexual Scandals, and You
Danny Glover, Presidents Barack Obama & Donald Trump, Promises Kept, and Affordable Manufactured Housing
President Donald J. Trump Visit to Manufactured Home Community, Video, Hurricane Florence Update