"Don't pretend that this isn't happening, folks," said receiver Mark Adams, addressing a gathering of the remaining residents of the Loyalton Mobile Estates, per KOLOTV. "I'm sympathetic. I understand this is where you've been living, but it is what it is and it is happening."
That was several months ago, and the community is now vacant.
Debris marks some of the sites where homes once stood for years.
The sad end of Loyalton Mobile Estates is one of those stories that finds its way into the mainstream media, and is revisited time and again. The scenario in Loyalton, while it has some less common wrinkles, can go on for several years.
Balance
Industry professionals can point to the fact that aging apartment complexes or even single-family housing neighborhoods can also come to controversial or gloomy endings. Stories of block after block of bulldozed houses in Detroit, post 2008, can serve to make that point.
But the tale of Loyalton has little or no visible MH advocate pushing back, as the current and prior video reports below reflect.
Like it or not, part of the reason manufactured home living has an image issue is tied to the issue of community closures. The challenge for manufactured housing (MH) industry professionals who want to sell more homes is that people don't have as much skepticism when it comes to apartments, or single family housing, as they do toward MH. 
That's not mere opinion, because research such as housing super-site Zillow, which shows that manufactured homes are often at the lowest percentage of options being considered by housing seekers.  Rephrased, retailers and communities alike are impacted, and that means that producers, lenders, and all others in the industry are too.
Fact-based and troubling tales such as Loyalton Mobile Estates are part of the reason why.  It's a challenge that arguably can and is being navigated by some, at their local level.  But such issues can't just be ignored by those who want to see the industry return to its glory days, and to achieve its new potential.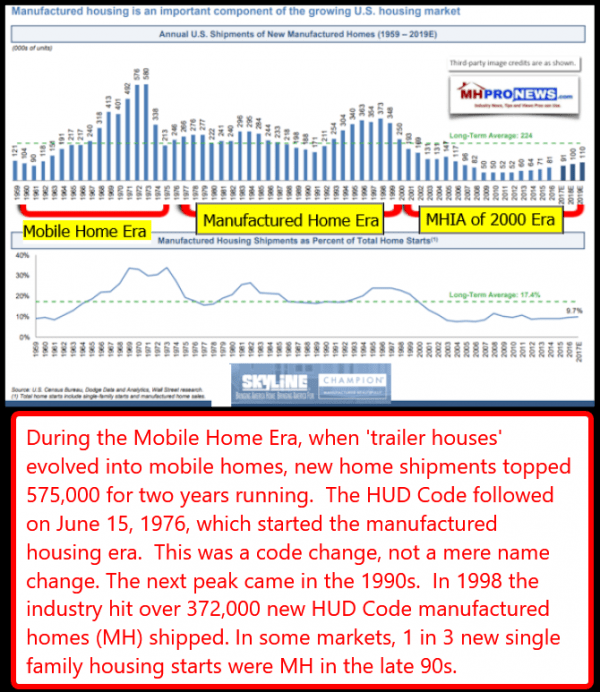 The Latest from Loyalton
"Seven months after they were evicted from their homes on short notice, the former residents of a Loyalton mobile home park have difficulty moving on, and their former neighborhood still troubles the community," said KOLOTV.
Sierra Booster and other local media accounts indicate the owner of the property had abandoned the community, apparently after a failed attempt to sell it.
LoopNet lists the now-vacant 10.37 acres of land for sale at $425,000.  The property once had 51 home sites. For those who've spent years looking at manufactured home communities of all kinds, this certainly didn't appear to be one of the worst.
Public officials have indicated a willingness to consider new manufactured homes on this same site.
"There's a huge back tax liability owed the County [on Loyalton Mobile Estates] and a $200,000 water and sewer bill owed the City of Loyalton," per Sierra Booster. KOLOTV stated that the back-tax bill was some $300,000.
Naturally, other expenses had been paid by the receiver.  That includes relocation of some of the residents, along with clean up, plus other costs. While stories like this are a tiny sliver of most manufactured home land-lease communities, it leaves the impression that ROC USA President Paul Bradley described as that 1 in 100 chance of being eaten by a lion.
That fuels the stigma noted in a pro-MH column by Californian Jonathan Lansner.  Insights on Lansner's push are found in the CA related story, linked below.
Ease Shortage with 400,000 More Manufactured Homes for California, says Jonathan Lansner, MHI's Next CEO?
MHVillage and Loyalton Mobile Estates
Google still has roughly a decade old street view images from Loyalton Mobile Estates, so perhaps it is no surprise that MHVillage still lists the location as an MH community.
Such stories are not fun to report.  But this the type of issue that the industry's marketing and sales professionals particularly face the consequences of, as reflected by low conversion ratios.
It is part of the background noise that consumers who are shopping online for a manufactured home, and how check news reports, will stumble upon.
Does it help explain why MHVillage's statistics reflect such a low conversion ratio?  It's an example of what industry veteran Marty Lavin has called "the other image campaign."
"These are difficult realities, but they are also opportunities in disguise for forward thinkers who don't ignore the problem, but rather face it head-on," said consultant and publisher L. A. 'Tony' Kovach.
These are the kinds of controversial challenges that perhaps the newly forming national community association may consider tackling.  See the related reports to learn more. (News, analysis, and commentary.)
Related Reports:
Hundreds of New Manufactured Home Communities Opened, But How Many Have Closed? Industry Research Result$
Manufactured Home Communities, Retailers, Developers Face Disruptive, Troubling Trend
'Tip of Iceberg' – Rick Rand; Marty Lavin, Communities have 'No Confidence' in Manufactured Housing Institute, New National Trade Group Announced
5 Steps for Making Lemonade from Lemons, Monday Morning Manufactured Housing Sales, Marketing Meeting
1) To sign up in seconds for our MH Industry leading emailed news updates, click here.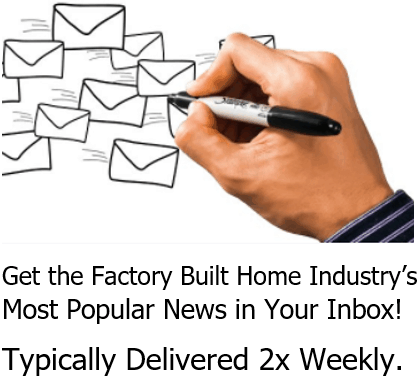 2) To provide a News Tips and/or Commentary, click the link to the left. Please note if comments are on-or-off the record, thank you.
3) Marketing, Web, Video, Consulting, Recruiting and Training Resources
Submitted by Soheyla Kovach to the Daily Business News for MHProNews.com. Soheyla is a managing member of LifeStyle Factory Homes, LLC, the parent company to MHProNews, and MHLivingNews.com.