Industry professionals should note the mixing of nomenclature, or feel a level of angst in reading in California's Orange County Register the following.
"Look, I know mobile homes[1] are not for everybody and have a nasty stigma that is sometimes deserved."
That line was preceded by the opening words, "Bet you didn't know California has 517,173 mobile homes[1]."
Citing U.S. Census Bureau data, columnist Jonathan Lansner said, "Only three states had more mobile homes[1] than California. But as the nation's most populous state, it's another affordable-housing metric where California trails the pack: pre-fabricated homes are a tiny share of our residential-living supply — 3.7 percent vs. 6.6 percent in the rest of the nation."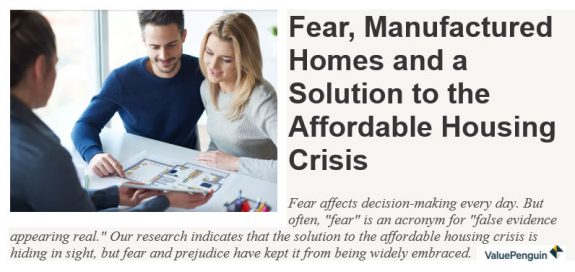 Lansner has teed up various facts – and takes a stab at the boil after his stigma comment – by saying, "But when the state's having a serious rethinking of its housing policies — actions to come eventually, hopefully — shouldn't everything be on the table?"
Manufactured home (MH) industry pros could wince over the nomenclature, but must also note his salient point. Namely, that California ought to have more manufactured homes. How many more?
Lansner says the state is about "400,000" homes short of the national average for MH per state.
He then argues that the reason that other states have a lower housing cost is due in part to the fact that those states have more manufactured homes than California does.
"Start with construction costs: The typical new "manufactured home" sold in the U.S. between 2007 and 2015 was 1,500 square feet and went for $64,000. Building the average new, single-family home — minus the land price — cost $230,598 for 2,556 square feet," said Lansner.
For an MH outsider looking in, fascinating points he's making with his "spreadsheet" and calculator, aren't they?
What's Wrong is That Enough Don't Ask What's Right  
As dedicated Daily Business News readers recall, history-making Rollohome went from zero to 60,000 homes in just two years. You can read the following linked report later, for more insights.
Lansner, his nomenclature aside, arguably makes a far better case than the Manufactured Housing Institute (MHI) President and CEO, Richard "Dick" Jennison.  Readers may recall that Jennison inexplicably argued for slow MH industry growth.
Pardon us, Dick? During the nation's affordable housing crisis? Did Jennison not know about rapid ramp-up cases like Rollohome? Who promised Jennison that bonus and raise for saying or supporting stunning thoughts like that?
Busted! "Failure Bonus" Paid-Richard "Dick" Jennison, CEO Manufactured Housing Institute-per MHI Document$
So, who were or are the geniuses and driving forces behind MHI's president calling for slow growth? How does that help a state like California? Or the other 49 states, which all-in need some 8.3 million more affordable homes?
Please, give the MH Industry someone who thinks more like Lansner.
Lansner on California vs. Other Top MH States
Lansner doesn't go into other facts, like California leading the nation in homelessness. The New York Times reported on Dec 21, 2017 that "This year that number [of homeless in the U.S.] reached nearly 554,000 — a 1 percent increase from last year, driven by the dramatic surge in West Coast cities. More than one-quarter of the total homeless population nationwide lives in California, roughly 114,000."
Nor does his OCRegister column deal with land use, zoning, or a range of state regulatory, immigration, or tax issues that are also arguably hobbling opportunities in the Golden State.
Instead, Lansner's laser focused on getting more manufactured homes. "Just look at economic competitors for California, the three states with more mobile homes[1]."
Lansner argues, "Florida is the U.S. leader with 830,351 mobile homes. [1] That's 9.1 percent of its housing supply and the 16th highest share nationally. It's a good bet mobile homes[1] help put Florida's monthly housing costs 32 percent below California, according to Census data.
Wonder why the median home value of a Florida home is $166,800 vs. California's is $409,300? (That's the value of all homes, not those that sold.) Or why 65 percent of Floridians are homeowners vs. 54 percent in California?"
Then the OCRegister writer says, "No. 2 is Texas with 762,848 mobile homes[1] or 7.3 percent of its housing supply — No. 23 nationally. It's got housing costs 35 percent below California; a typical home valued at $142,700; and 62 percent ownership."
He rounds out the top four states with the most pre-HUD Code mobile homes, and post-HUD Code manufactured homes by saying, "Then there's North Carolina with 590,302 mobile homes.[1]  That's 13.3 percent of its housing supply — No. 7 nationally; housing costs 42 percent below California; a typical home worth $157,100; and 65 percent ownership." 
Where is the voice at MHI's Arlington, VA headquarters making similar arguments to grow our industry?
Could the industry's leaders have Lansner trained for a week on nomenclature plus some fine points, and then promote Lansner with his moxie to take Jennison's spot at MHI?
"But nobody brags about any state's share of mobile homes. [1] In fact, it seems to be a little dirty secret when you look at the nation's most "affordable" places to live," Lansner said. It was an avoidable hyperbole.  But was he – like MHProNews also does at times – being satirical, to make his other compelling points?
He ends on a high note. 
"Still, if California is serious about driving housing costs down — and ownership opportunities up — tough choices must be made. Novel thinking about far smaller homes in various formats should be on the table."
The link to Lansner's interesting column is found here.
If the fine folks in Arlington, Knoxville and Omaha are willing to take their foot-off-the-pedals driving more industry consolidation – taking place at the very time millions of more manufactured homes are so desperately needed – do you think they may give Lansner an opportunity to replace Jennison as MHI's president?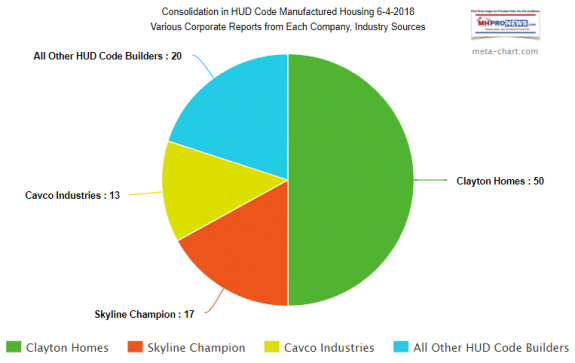 That last point should not be considered a joke.  Given the choice between Lansner and Jennison, shouldn't the pick be easy? "We Provide, You Decide." (C) ## (News, analysis, and commentary.)
Footnotes:
[1] "Mobile homes" and "manufactured homes" (MH) are not interchangeable terms, as well informed MH industry professionals know.  Regrettably, the Census Bureau has not yet made the move to differentiate between pre-HUD Code mobile homes and post June, 15, 1976 manufactured homes.  About 20 percent of the estimated 8.8 million of both types of MH housing units are mobile homes, the other 80 percent are manufactured homes.
2) A robust use of enhanced preemption and other parts of FHA and DTS would rapidly solve the affordable housing crisis, using primarily private capital.  See related reports, linked below.
Related Reports:
Two Great Laws Already on the Books NOW,  Can Unlock Billion$ Annually for Manufactured Housing Industry Businesse$, Investor$
The Ultimate Manufactured Home Industry Fact$, Data, Insights, Bullets, plus at-a-Glance Infographic, Manufactured Home Living News, MHLivingNews, video, photos, Soheyla Kovach, L A "Tony" Kovach,
1) To sign up in seconds for our MH Industry leading emailed news updates, click here.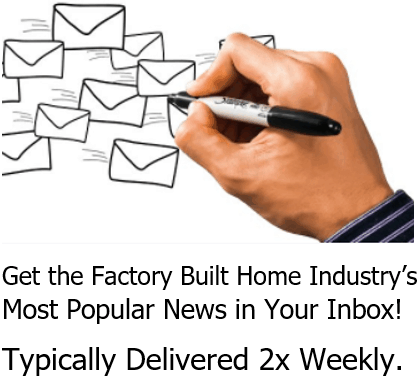 2) To provide a News Tips and/or Commentary, click the link to the left. Please note if comments are on-or-off the record, thank you.
3) Marketing, Web, Video, Consulting, Recruiting and Training Resources
Submitted by Soheyla Kovach to the Daily Business News for MHProNews.com. Soheyla is a managing member of LifeStyle Factory Homes, LLC, the parent company to MHProNews, and MHLivingNews.com.