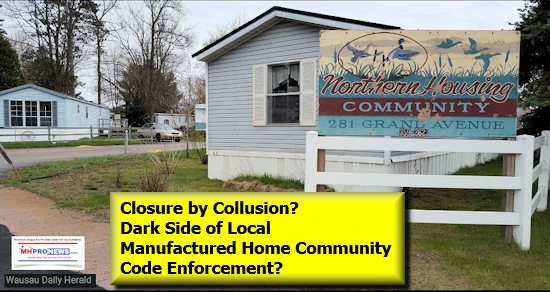 A manufactured home community in the Wausau, Wisconsin area may be putting a fresh light on a dark topic.
Media and others often fail to put the topic of closures in the broader context of housing.  Hundreds of thousands of housing units a year are demolished in America, and the minority of those are manufactured homes, or pre-HUD Code mobile homes.
But for whatever reasons, manufactured home (MH) community closure stories often make local, regional or sometimes even national news.  Each one is arguably a case of a loss of affordable housing, at the very time when the nation or locales need affordable homes.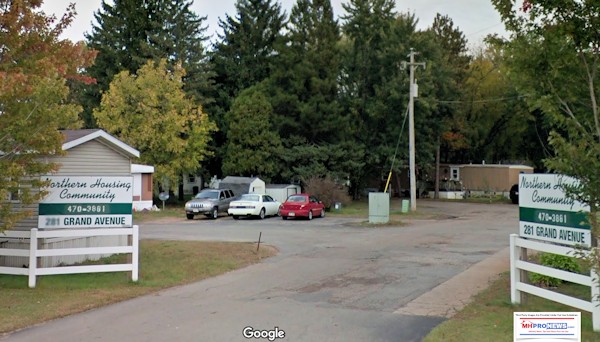 Thousands of these land-lease properties were built in the days prior to the HUD Code, and their names may still officially include the words "mobile home park."  Meanwhile, other community operators update their property name as they also update their communities.
MH Community closures outnumber new community openings by a wide margin, as an exclusive upcoming report on the Daily Business News will reveal.
An underlying cause or end result of community closures are routinely for the purposes of redevelopment.  Those redevelopment projects may include, but aren't necessarily limited to:
Multi-family housing,
commercial business space,
so-called big-box stores,
or what some call a "higher purpose."  Those redevelopments of property often equals higher tax revenues, a not-to-be-overlooked motivator for municipalities and counties.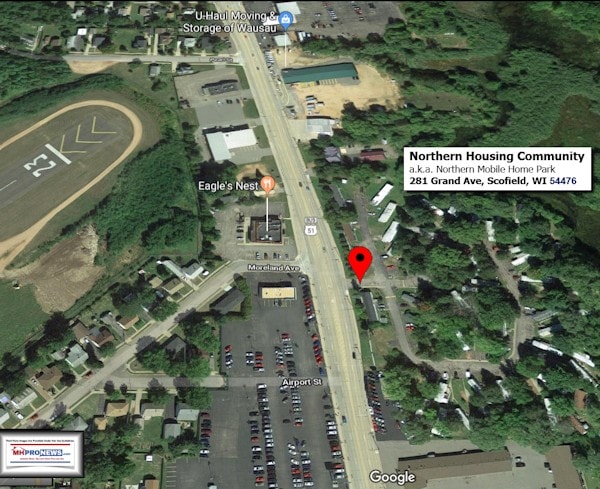 Communities first developed some 50 or more years ago, back in the true mobile home park era, mature over time. If a community's infrastructure and maintenance are not kept up, the cost of repairing them can grow to substantial sums.
For several "mom and pop" community operations, those costs might prove to be prohibitive.
Some investors buy aging communities with the specific intent of closing them for redevelopment purposes. Media reports have documented cases where new move-ins of manufactured homes have been accepted, with the owners knowing their plan to shut the community down in the foreseeable future.
That type of behavior often results in a firestorm in local or regional media, as the impacted residents protest the closure.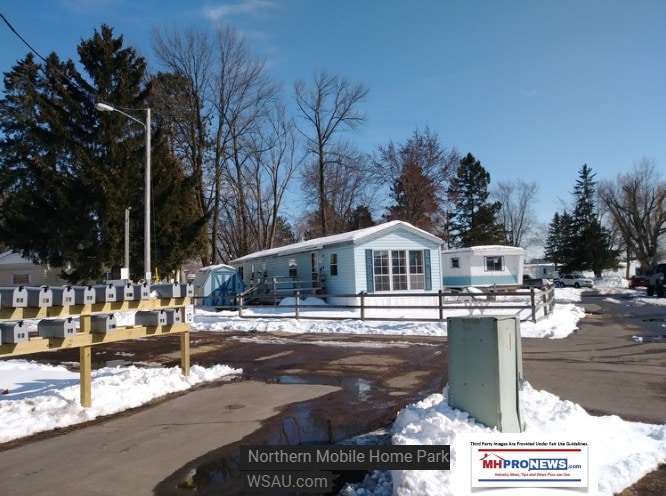 Those and other cases of improper maintained, or other negative issues, poses a problem for good MH Community (MHC) operators.  The majority of small to large manufactured home community owners legitimately want to provide quality affordable living for their residents.
Thus MHC closures or other bad news unjustly paints good operations with an unjustified and problematic image by implication.
That issue was noted by the Manufactured Housing Institute's (MHI) Ducker Worldwide researchers. Ducker noted, but didn't directly address that issue per attendees, until a direct question about how those problems was asked at the recent MHI Las Vegas event.
Against that backdrop, the story of the Northern community in Schofield – across the busy road from the Wausau, Wisconsin downtown airport – is illuminating.
Wausau Wisconsin Area MH Community Closure
When asked about a local mainstream media story linked here, a community operator with knowledge of the property said the following to MHProNews via email.
"It is a dump!  I did not purchase the place in the 80's. It is an old HID design, very small lots. Narrow street and tight parking.  The home[s] are very old, some probably less than 14′ width. It sound[s] like many home[s] have become owned by the community and are rented.  Stories of poor maintenance of homes and community. The MHC has been thru multiple CA owners."
A local newspaper – the Wausau Daily Herald – called it "a hellhole" in a headline.
But residents who have fought to keep it alive have called it, home.
"I don't even know where we're going to go or what we're going to do," said Haley Ferguson, whose been there for four years.
The Manufactured Housing Institute (MHI) has been asked by MHProNews previously about the image, legal, and other problems caused to the industry by community closures. MHI has not directly addressed any of those in the last year.
By contrast, state manufactured home associations often respond promptly, although it may be off the record.  Some industry comments – including state association executives – on the community closure topic are linked under the resources, below.
That said, the Wisconsin Housing Alliance (WHA) did not respond to this case, on-or-off the record.
Public officials, media, and researchers are among those who routinely respond to inquiries from MHProNews.  Many of those replies are rapid ones, same day or within an hour or two.
But when several local officials were asked a specific questions about the Northern Housing Community closure story linked above, there was no reply.
What where some of those questions posed to officials?
*  Was an effort being made to turn the community into a Resident Owned Community (ROC), and thus save it for the residents in that fashion?
*  Was there an unstated plan to redevelop the property?
*  Were the code violations giving local officials cover for the closure being protested by residents?
The owner of this community, per mainstream media reports, fought the code violations efforts for some time.  But when the time to appeal the closure came a few days ago, they failed to appeal. Why?
What changed?
The answers to these issues are not clear at this time.  But the reality that certain voices in the mix – noted above – didn't sound off may suggest this is a topic they were not enthusiastic about addressing.  What was said to local media, was problematic…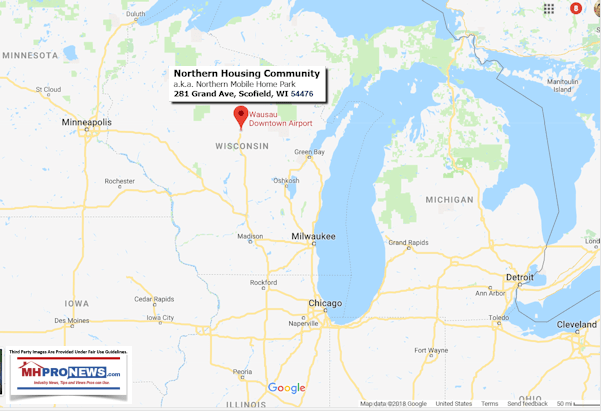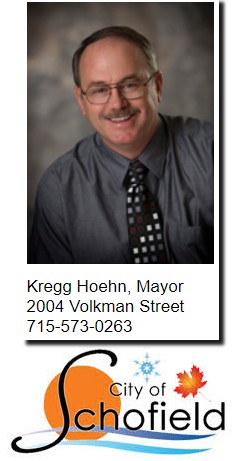 The Mayor Speaks
Local media reports about the choice of words by Schofield Mayor Kregg Hoehn spoke volumes.
"We have come up with a list of trailer parks [*] that are accepting trailers [*] if they can get theirs there. We will hopefully come up with a list of rentals in the Schofield area as well,"  according to WSAU.
The city is promising no funds for those seeking to move, per WSAU, although a prior report seemed to indicate the some funds might be used.
As the maps and photos reflect, the property is on a highly-trafficked thoroughfare that connects Weston, Schofield, and Wausau, WI.
Wider MH Industry Impact
What is clear is that search engines have turned local news into easily accessible reports for anyone searching specific topics.
Those searches can be from housing shoppers, media, public officials, policy advocates, researchers, and others.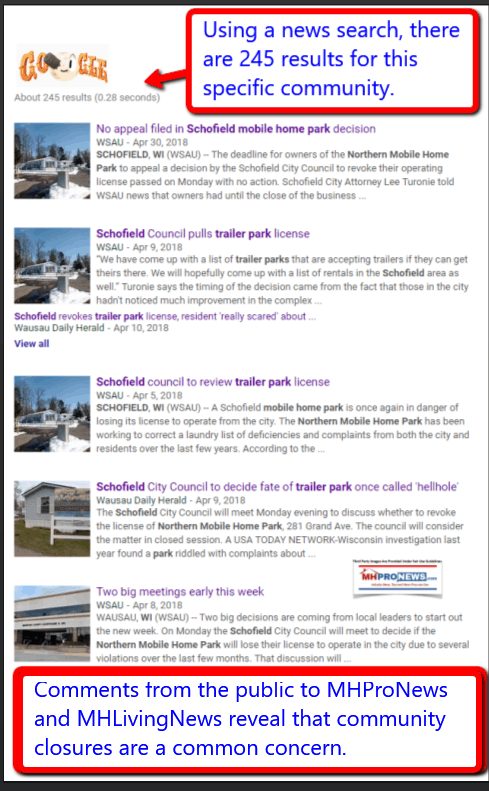 So, while this particular MHC incident – or others – may be in a state far from yours, it is an issue for the entire manufactured home industry.  Because it impacts every state, including Hawaii, where fears over having a manufactured home community exists, even when there has never been a mobile home park built there.
Hawaii's First "Trailer Park" on Oahu – Civil Beat's Report Draws Heat
Why It Matters
The image and concerns over community closures are part of the home-buying public's impressions about land-lease communities, as years of experience by MHLivingNews with the public indicates, and Ducker's research obliquely confirmed.
It's a concern for MHC residents, who often have lived in a community for ten years or more, and they don't want to move when their told that the place they've called home is about to be sold or redeveloped.

Closures provide an easy target for organized protesters too.

Community resales and closures are on the radar of the Congress, as Representative Keith Ellison's (D-MN) proposed bill made clear.
Kinzler, Gallagher on Congressman Keith Ellison, the MH Industry, and Manufactured Home Communities
All of those examples and more make it a public policy issue.
Some communities close by collusion between private capital and local officials. Some MH Community operators have also told MHProNews about a different twist; where MHC owners have had civic officials contact them about closing their communities, even if the property is being well run.
These are troublesome, and dark spots on an otherwise proud industry that has nobly served tens of millions of Americans.
Left unaddressed, the closure issue will only continue to fester like an untreated wound, hurting manufactured home businesses, sales, and consumers alike. ## (News, analysis, and commentary.) 
The term 'trailer' is not appropriate for HUD code manufactured homes, nor for most 'mobile homes.'  To learn more, click here.

(Third party images are provided under fair use guidelines.
Related Reports and Industry Commentary:
Promoting Manufactured Home Ownership – With "Only 1 in 100 Eaten by a Lion" Op-Ed Paul Bradley, ROC USA on the Aurora CO Denver Meadows MH Park, Community Closure,
"Mobile Homeless" (sic) – Denver Meadows Mobile Home Park Aurora, CO closure case – Another Look
On Aurora CO "Mobile Home Park" Closure, related Negative Media Coverage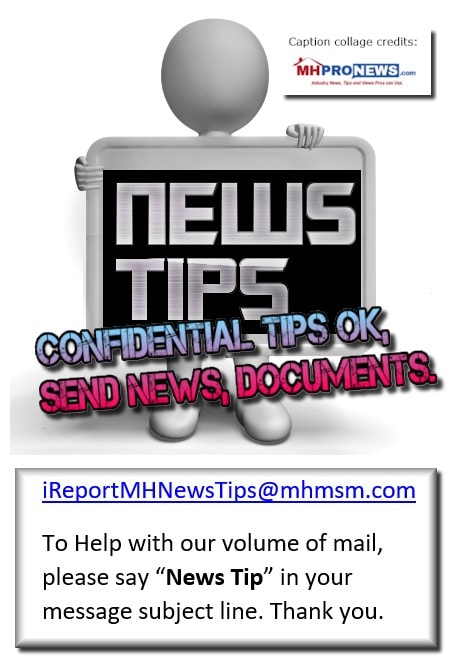 1) To sign up in seconds for our MH Industry leading emailed news updates, click here.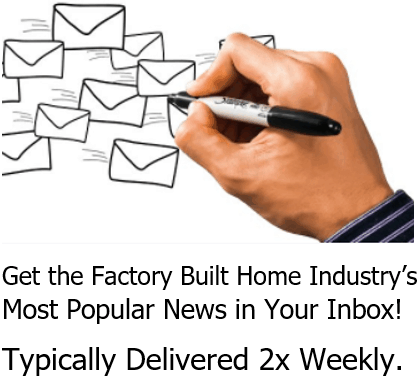 2) To provide a News Tips and/or Commentary, click the link to the left. Please note if comments are on-or-off the record, thank you.
3) Marketing, Web, Video, Consulting, Recruiting and Training Resources

Submitted by Soheyla Kovach to the Daily Business News for MHProNews.com.
Soheyla is a managing member of LifeStyle Factory Homes, LLC, the parent company to MHProNews, and MHLivingNews.com.