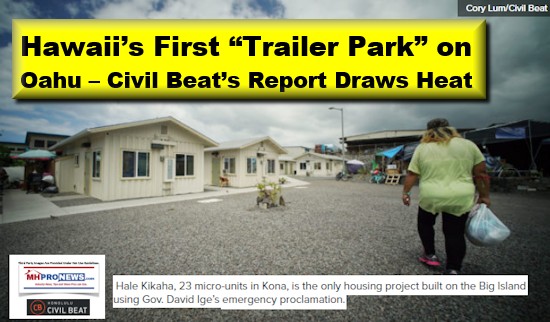 Hawaii's Governor David Ige issued a proclamation in 2017 to deal with that state's growing problem with homelessness.
Affordable housing is big issue in Hawaii, as it is in many parts of the mainland United States.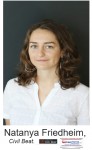 Oahu Civil Beat's Natanya Friedheim wrote a report in March about the latest effort under Gov. Ige's proclamation to ease their homeless crisis.
That story by Friedheim drew sharp criticism from a civil rights advocate in her state.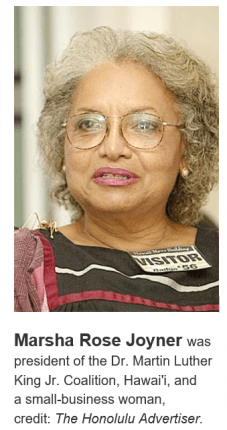 The reason?
"Nope, they are not trailer parks," is the subheading from Marsha Rose Joyner, of Honolulu. "I find that the headline "Oahu's First Trailer Park Just The Latest In New Wave Of Public Housing" is salacious and terribly misleading," said Joyner, who is identified by Civil Rights Movement Vet as the "past president of the Hawaii Martin Luther King Jr. Coalition."
Joyner makes points editors and journalists in Hawaii – and beyond – should take to heart.
Addressing Friedheim's choice of terminology, Joyner said, "The article continues "It is in essence Oahu's first trailer park." That simply is not true," in a letter to Civil Beat's editor.
"The residents of the Waianae Coast have enough problems without Civil Beat demeaning their new homes, alluding to the stigma of trailer trash and stripping them of their dignity before they move in," Joyner chides Friedheim.
Joyner isn't shy about her views.  Writing about America's involvement in the Middle Eastern wars, she wrote in 2003, "A time comes when silence is betrayal."  Nor was she silent in a more recent claim of discrimination involving a ten-year veteran police officer.
So, it is interesting to note Joyner's unwillingness to be "silent" in the case of Friedheim's incorrect and prejudicial terminology.
"Often people use the terms trailer and mobile home interchangeably. There is a huge difference," Joyner correctly stated.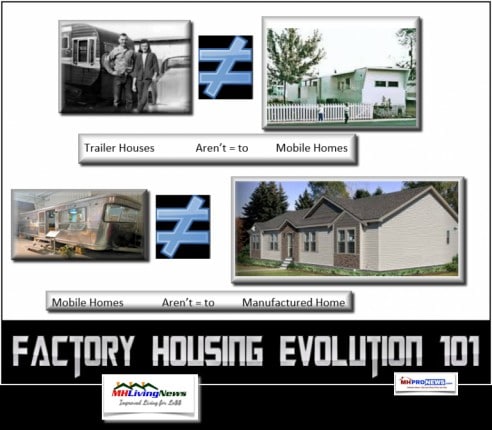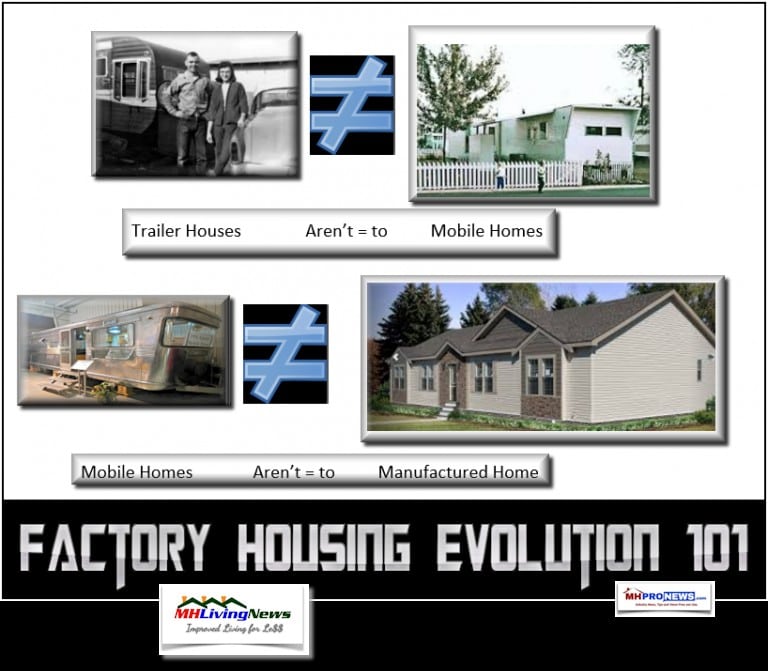 "By an act of Congress in 1974, the U.S. Department of Housing and Urban Development was designated as the government agency to oversee the Federal Manufactured Housing, "The Office of Regulatory Affairs and Manufactured Housing," Joyner wrote.
"The small living units provide homeless families more stability than they might find in shelters or on the streets, but it is unclear how long people will live in them," Friedheim said of the new housing option.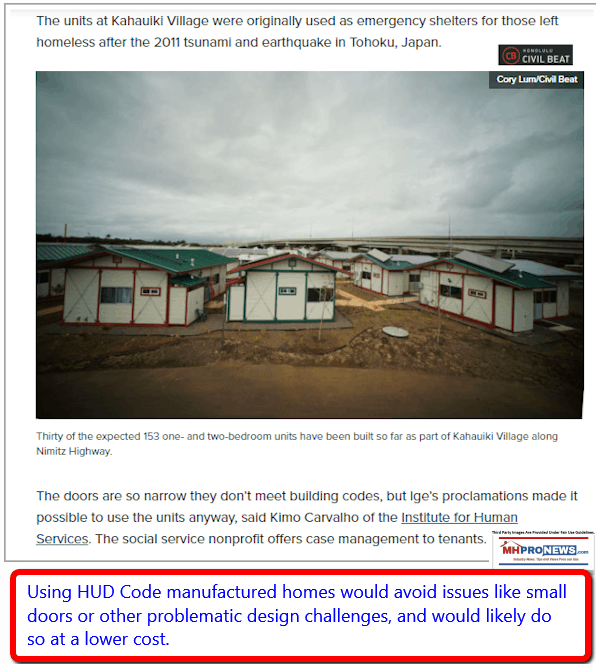 Some of the prefab housing that Friedham described would be $120,000 for 1,000 square feet. That's more than double what a typical single section home installed on the mainland would be.  In late 2017, the national average for a new single section home was about $50,000, and would be about that 1000 sq. feet, or perhaps larger, per U.S. Census Bureau data.  The national average for a typical multi-sectional would be under $100,000, in late 2017.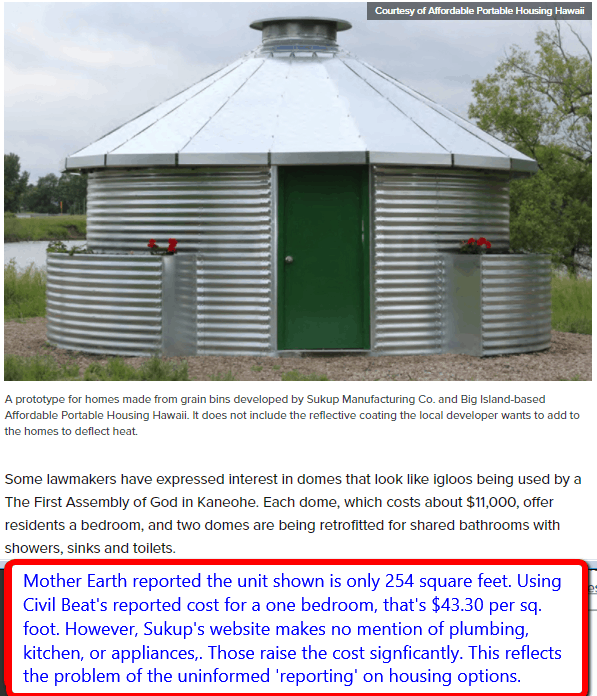 The Controversy Highlight the Issues
Hawaii has a population of about 1.42 million people. Gov. Ige's efforts to fight homelessness claims there's some 7,200 homeless in the state.
That's down by several hundred, per the governor's office, due to their efforts to ease restrictions on alternative housing, like the examples shown from Civil Beat, above.
On Feb 7, 2018, "the average rent for a studio apartment in Hawaii is a whopping $1,821. For one-bedroom apartments, it's $1,903. The price jumps to $2,453 for two-bedroom apartments and $2,977 for three-bedroom apartments," stated Smart Asset.
"As of 2017 the median price for a single family home in Hawaii was $730K. Condos were $390K. Average rent in Hawaii (Oahu) for a studio will vary based on location but expect to pay around $1,670 with Waikiki studios going from $1,400 to about $1,700," says Aim for Awesome's housing report about the island.
Even allowing for shipping costs, manufactured homes would be a fraction of such figures.
FabMac – a manufactured home operation in Hawaii – said in post-dated 2015, that since 2006, some 20 manufactured homes had been sold and installed there. But a source in manufactured housing told MHProNews that tough restrictions were part of what kept them from doing more business on the islands.
The video posted below uses several incorrect terms, and the cost data can't be relied upon, as much of it was not accurate, even at the time it was filmed. That said, the video reflects insights from Hawaiians who were interested in seeing more manufactured housing on the islands. Short interviews by "KentJ1" are laced together.  They paint a picture of why manufactured homes – which the video incorrectly calls "mobile homes" –  aren't already being more utilized there.
"It's hard enough to find the truth and state it clearly, isn't it? Even the truth is getting harder to identify," Joynor wrote in 2003. As was noted above, her topic was different than housing. But the principles behind her words about the difficulty in finding the truth echo the thoughts of manufactured housing activist, the Rev. Donald Tye, Jr.

Tye has promoted the use of manufactured housing's enhanced preemption, in order to provide blacks and others an opportunity to build equity that affordable home ownership provides.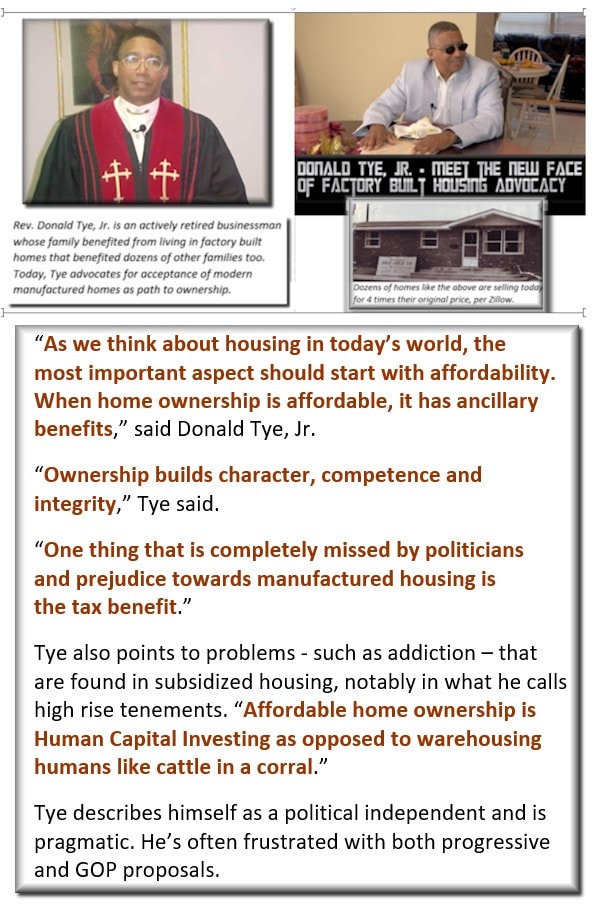 Hawaii, along with other states that struggle with affordability issues, would benefit significantly by an application of the enhanced preemption provided under the Manufactured Housing Improvement Act of 2000 (MHIA 2000 – see related reports, linked below).
But ignorance about the MHIA 2000, plus the challenges of NIMBY, zoning, and placement restrictions are only part of the problem.
A historic lack of follow through by HUD in enforcing preemption has arguably harmed the citizens of Hawaii, and other states.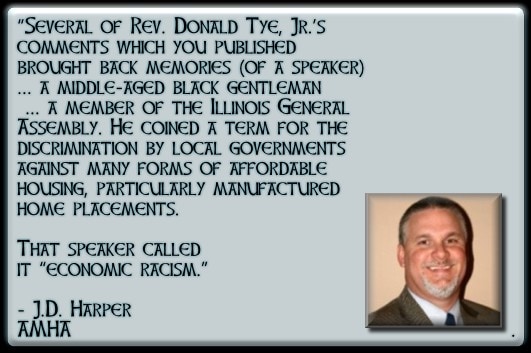 That has a ripple effect in an economy. A source with deep ties to HUD told MHProNews in 2017 that an attorney there tasked with enforcing preemption made it a habit of avoiding invoking that federal power.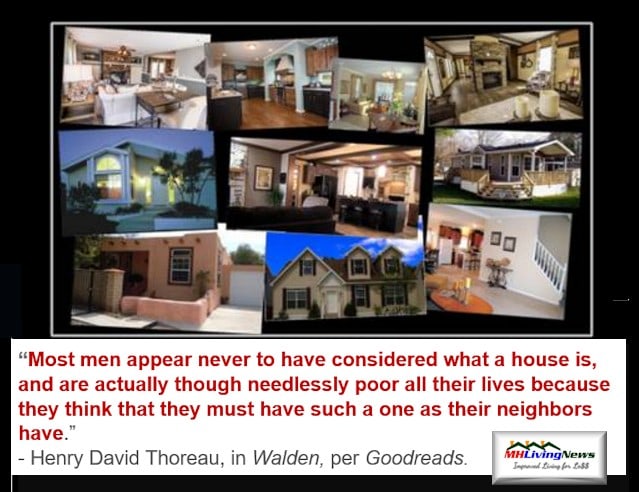 Will the Trump Administration and HUD Secretary Ben Carson change that pattern?
Carson's recent comments praising the "amazing" progress in manufactured housing, and branding many of the regulations at HUD as "ridiculous" may provide a clue that change is coming.  They've frozen regulations at HUD.  A top-down review was ordered.  Will that review bring enforcement of federal preemption?  Or an end to "interpretative bulletins" (IB) that don't meet the standards set by the MHIA 2000? Time will tell.
As Joyner said, there are times when one must not be silent.  ## (News, analysis, commentary.)
(Third party images are provided under fair use guidelines.)
Related Reports

:
Two Great Laws Already on the Books NOW,  Can Unlock Billion$ Annually for Manufactured Housing Industry Businesse$, Investor$
"Move, Open, Live" De Rose Industries & Senator Thom Tillis' Mobile Home Comments
Manufactured housing is pretty common on the mainland of the United States. But for a variety of reasons, manufactured home living has not yet caught on to a large degree in the Hawaiian Islands, the 50 U.S. state. That may be changing soon.
To sign up in seconds for our industry leading emailed news updates, click here.
2) To provide a News Tips and/or Commentary, click the link to the left. Please note if comments are on-or-off the record, thank you.
3) Marketing, Web, Video, Consulting, Recruiting and Training Resources

Submitted by Soheyla Kovach to the Daily Business News for MHProNews.com.
Soheyla is a managing member of LifeStyle Factory Homes, LLC, the parent company to MHProNews, and MHLivingNews.com.