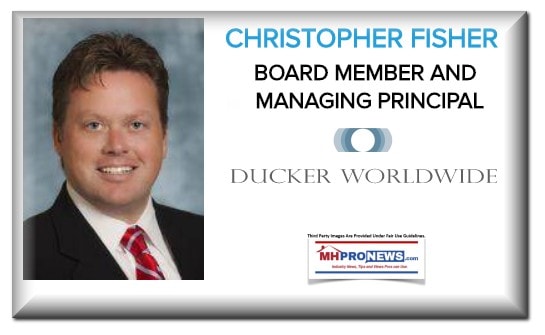 There are several items reported by attendees of the Manufactured Housing Institute's (MHI)  recently concluded Vegas event that sources say they don't expect to be in "official" messages coming from the association, or their surrogates.
In exclusive insights to the Daily Business News, calls, messages, and emails have covered a variety of topics related to their spring event.
Among them was the lukewarm response to their plans to move their event to New Orleans in 2019.
One bright spot per attendees was the developer meeting, which sources say had perhaps double the traction as last year's breakout session.
The response to Secretary Carson was overall positive, but not without some controversy.
There was an item from the Q&A that drew "gasps" and "shock," per MHI members to MHProNews, and will be part of a special report.  MHI connected sources say that "will be covered up" in messaging by the Arlington, VA based trade association.
Ducker "Walk Out"
According to attendees of the Ducker Worldwide presentation, there were no surprises. "Nothing earth shattering,"  as an MHI member said.
Another source said there was not as much "red meat" presented by Ducker as what was provided by Credit Human's Barry Noffsinger at Tunica last year.  Noffsinger's comments were captured in the 16 minute seminar video, re-posted below.
Attendees of the Ducker Worldwide said that "half" to "two thirds" of those who started the Ducker meeting had "walked out" – left the presentation – before that meeting ended.  "I did not read great enthusiasm," in the room for what Chris Fisher presented, per a C-Suite level MHI member.
The quiet walkout of so many "spoke volumes."
Another issue raised by a long-time MHI member was the following concern. Are select MHI member companies – specifically larger companies – getting special access to information from from Ducker's research, not being given to other industry members?
There is more planned on Ducker related in an upcoming report.  Stay tuned.
MH "Opportunity"
Another Daily Business News reader said the Ducker presentation did point to opportunities for the industry.  But "nothing on the level that you [MHProNews] present [to industry] readers for free."
"It's becoming more clear that your [MHProNews] reporting is correct in saying that MHI is slow walking growth by what one of your articles called "razzle dazzle," said that source.
Finally, the term "paranoia" was used by an MHI member, to describe their concerns over research and reports by MHProNews. "…you're [MHProNews reports] living rent free" in the heads of some top level MHI leadership. More than one source independently labeled it "obsessed" concerns about Daily Business News reports about their performance, or lack thereof.
As an example, a mainstream media report recently said that S. 2155 is stalled in the House-Senate conference committee. One of the hang ups?  MHI related elements from "Preserving Access to Manufactured Housing Act."
It must be noted anew that sources inside and outside of MHI and their members are routinely used by MHProNews in our reports and analysis. The number of messages and calls from those who are beginning to see MHI's failures to perform are increasing.
"I don't want a bulls eye painted on my back," said one caller, who wanted to remain anonymous.  "But I want to support what you're [MHProNews] doing," because this is the only trade media bringing authentic fact-checks and analysis of MHI and their surrogates messages.  "What they are calling success, isn't success at all," a member said.
It's an interesting point. Success in legislative and lobbying efforts is to achieve the goal, not how many emails are sent, or getting only one out of two sides of the Congress to pass a bill.
MHI Meeting High Point, and their 'Response…'
On a positive note, what MHI's attendees tend to like is the networking at these events.
But given that networking can take place apart from MHI – as the far larger Tunica Manufactured Housing Show reflects – that modest claim to fame for the Arlington, VA trade association doesn't compensate for years of failed lobbying and advocacy.
More on this in an upcoming fact-check of recent MHI claims.
MHI staff and executive committee level members are routinely given an opportunity to respond to our reports, and for whatever reasons, they have opted to let these concerns remain unaddressed.
That said, they are hyping alternative views in their own and surrogates trade sources, de facto responses to our fact checks and analysis.  But as some execs and company leaders have said, on close examination, neither MHI nor their surrogates have disproven a single major concern raised by the MHProNews.
If and when MHI leaders decide to directly address our reports, we'll bring it to you. "We Provide, You Decide." ©  ## (News, analysis, and commentary.)
NOTICE: Exclusives from HUD, and Attendees about Secretary Carson's comments at MHI will be part of an upcoming report. Sign up for our emailed news updates for that notice, and to stay up with all of the industry's most popular, best and most independent fact-based converge.
(Third party images are provided under fair use guidelines.)
Related Reports

:
HUD Secretary Ben Carson Praises Manufactured Housing, and the Manufactured Home Industry's Importance to Solve Affordable Housing Crisis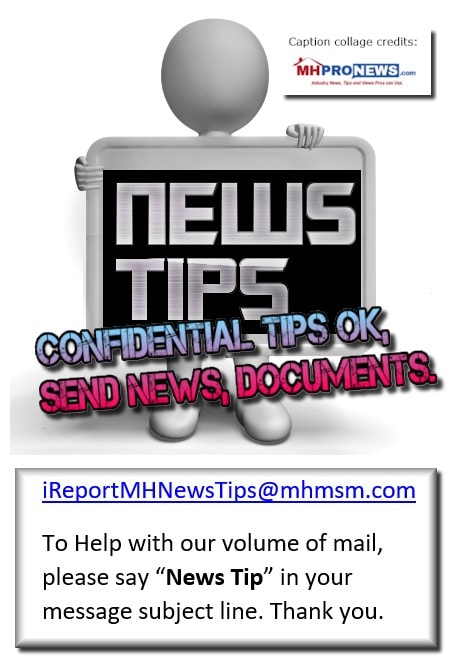 1) To sign up in seconds for our MH Industry leading emailed news updates, click here.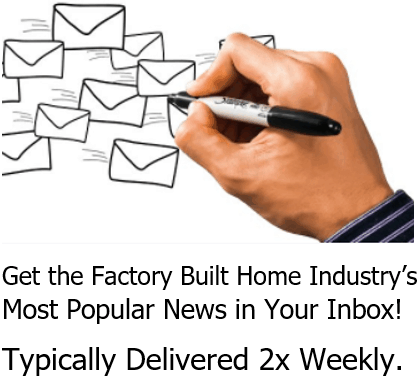 2) To provide a News Tips and/or Commentary, click the link to the left. Please note if comments are on-or-off the record, thank you.
3) Marketing, Web, Video, Consulting, Recruiting and Training Resources

Submitted by Soheyla Kovach to the Daily Business News for MHProNews.com.
Soheyla is a managing member of LifeStyle Factory Homes, LLC, the parent company to MHProNews, and MHLivingNews.com.