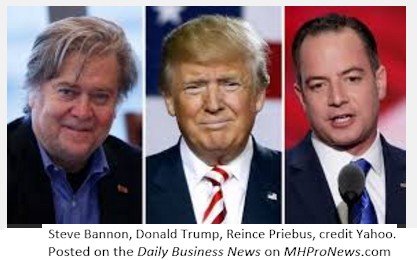 Leftist billionaire and Secretary Hillary Clinton campaign supporter, George Soros has been reportedly funding anti-President-elect Donald Trump protests, reports Politico.
WikiLeaks reported dozens of leaked emails connected Soros to Democratic, Clinton campaign and groups that funded violence at Trump campaign events.
Meanwhile, Clinton is said to be blaming FBI Director James Comey and President Obama for her failing to win the White House. But Bernie Sanders told CBS News Comey is not the cause of her defeat.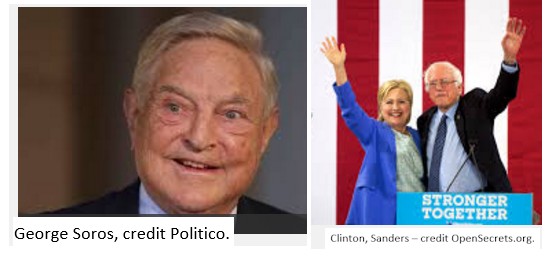 "I will tell you I think there needs to be a profound change in the way the Democratic Party does business. It is not good enough to have a liberal elite," said Sanders, according to the NY Post. "I come from the white working class and I am deeply humiliated that the Democratic Party cannot talk to the people from where I came from."
Indeed, pre-election tracking polls reflected the fact that there was very little movement caused by Comey's announcement, and that most of the Trump recovery in the polls came prior-to the Comey announcement.
Racists?
While some in the media and Democratic camps seek to portray Trump supporters as racists, ironically it is the pro-Clinton Washington Post whose post-election analysis belied that allegation.
Their report indicates that 1/3 of the counties that moved to then-candidate Barack Obama in 2008 and 2012 have flipped back to help elect Donald Trump.  Surely former Obama supporters aren't going to be accused of racism?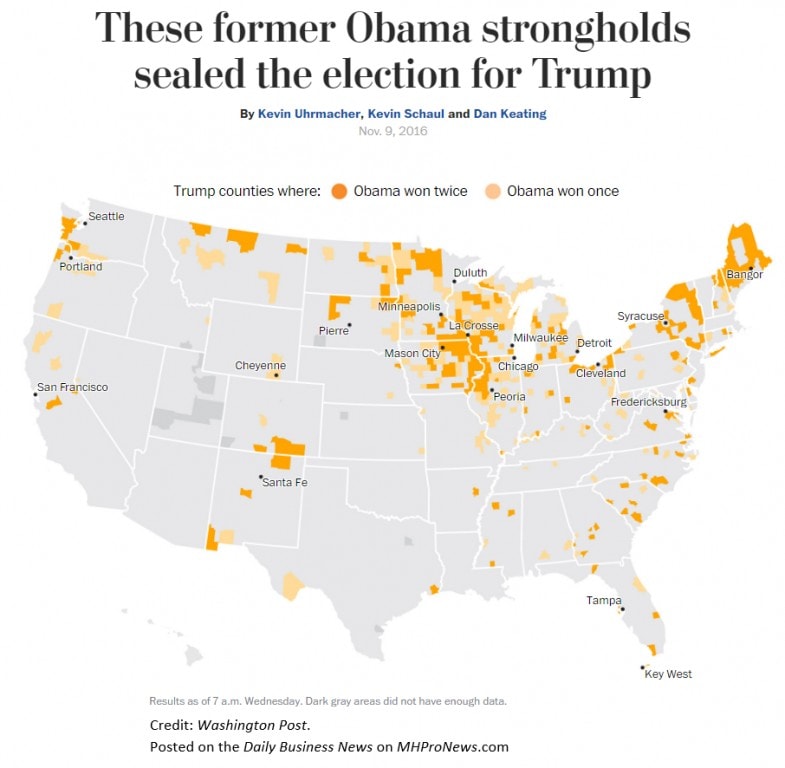 Trump Transition Updates
Meanwhile, the Trump Transition team has named Republican National Committee (RNC) Chairman Reince Priebus to the powerful role of the incoming president's chief of staff.
Controversial Steve Bannon, who has lead right-leaning and increasingly popular Breitbart News, was named as Priebus' co-equal chief strategist, per the press release posted by MHProNews at this link here.
The Atlantic says that Bannon's resume includes being a U.S. Navy officer, Goldman Sachs, attended Georgetown University and Harvard Business School. While opponents and an ex-wife accuse Bannon of being anti-Jewish, the Breitbart operation notably has an office in Jerusalem. And one of several pro-Israeli articles are routinely on the site, including this current Breitbart headline, "Melania Trump To Sara Netanyahu: Relations Between Our Two Countries, Families Will Be Wonderful."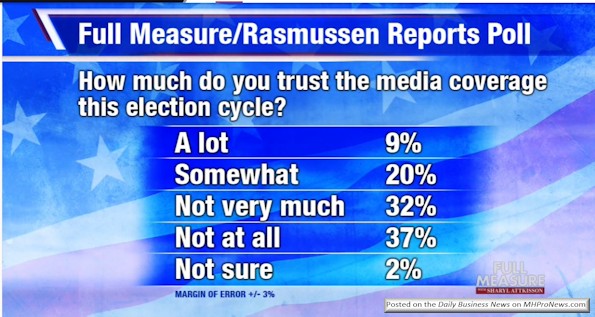 The President-elect Trump transition team release says in part that, "Bannon and Priebus will continue the effective leadership team they formed during the campaign, working as equal partners to transform the federal government, making it much more efficient, effective and productive."
Priebus, an attorney from Wisconsin who has served as RNC chair for 3 terms, is seen as someone who can work with both the House and Senate Republican leadership, and who will understand the workings of Washington, DC to effect the kinds of practical changes that Donald Trump envisions and has promised voters in writing.
Highlights of the CBS News interview by 60 Minutes correspondent Lesley Stahl with Donald Trump on 60 Minutes video are posted on this page.
During that interview, the president-elect responded to:
biased media coverage,
repealing and replacing ObamaCare,
deporting 2-3 million felons who are illegals,
professionally-paid agitators protesting his electoral victory,
and other campaign promises and priorities for his upcoming administration.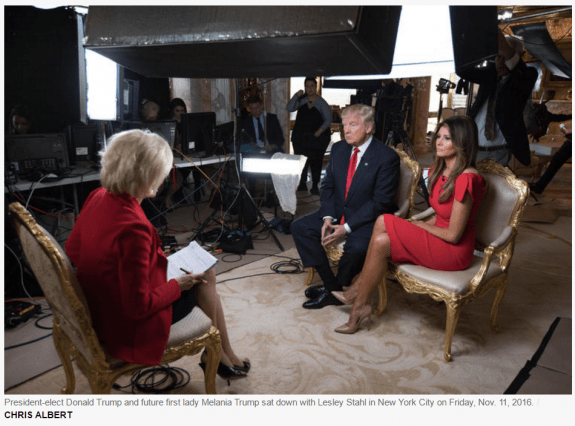 Full Measure on the MSM's "Big Miss"
Former mainstream media journalist Sharyl Attkisson, of independent Full Measure, filed this report on the "Big Miss" by the mainstream media (MSM) in predicting the Trump victory. Her reporting demonstrates that while much of the news coverage was biased against candidate Trump, it would not be accurate to say that all of it was slanted.
Attkisson was one of the few in media that believed that Donald Trump could win.
It's noteworthy that the Daily Business News and Masthead coverage of the 2016 election before the November 8th voting was completed reflected the view that Donald Trump could win from 270 to over 300 electoral votes, based upon a proper look at the available polling data from mainstream news sites.
Our coverage further indicated the opportunity for the GOP to hold the U.S. Senate, which virtually no one else in the media was predicting.
The Manufactured Housing Institute (MHI) joined today with other manufactured housing professionals and associations who announced last week why the Trump presidency bodes well for the manufactured housing industry. ##
See related: Warren Buffett and other Manufactured Housing Industry Voices – Post-Election on Trump Victory
(Image credits are as shown above.)

Submitted by L. A. 'Tony' Kovach to the Daily Business News on MHProNews.com.