A Chattanooga based startup is ready to innovate with 3D homes. And it's won an award.
Branch Technology won the Chattanooga Area Chamber of Commerce "Spirit of Innovation Award" last week. The company held a contest with $10,000 in prizes that drew entries from around the world to design a free-form 3D-printed house it will build next year on the campus of Chattanooga State Community College.
The winner was WATG Urban Architecture Studio, a Chicago-based, four-person team for a design they called "Curve Appeal."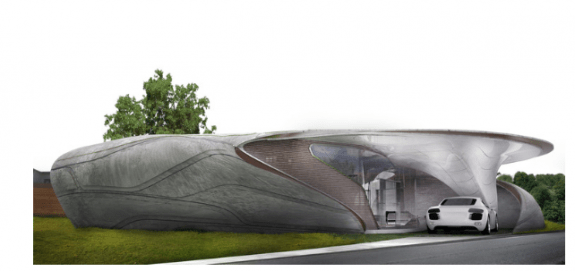 "The team that worked on this thing, they are amazingly talented," said Platt Boyd, founder and CEO of Branch Technology. "They worked on the future tallest building in the world in Saudi Arabia."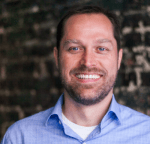 "The group that designed this was just oozing with talent," said Melody Rees, Branch Technology's design and project manager. "This is just a nice house."
As Daily Business News Readers may recall, we covered the work of WATG on the "Curve Appeal" home here.
According to the Times Free Press, Branch Technology was drawn to the city from Montgomery, Alabama in 2014 by the GigTank, a 12-week startup "accelerator" program.
"The spirit of Chattanooga was a draw for us," said Boyd.
"It is a spirit that is unafraid."
According to Boyd, the company recently had to hire additional employees and install more robot arm 3D printers for a project its working on in Miami.
As the potential for growth exists for Branch Technology, per Stephen Culp, founder of a number of Chattanooga startups, it also exists for the city as a tech hub.
"Chattanooga's 'entrepreneurial ecosystem' has come a long way from 25 years ago," said Culp, who was also the keynote speaker at the event. "We were kind of a rag-tag bunch then."
After sharing a number of successful efforts over the years, Culp remained optimistic.
"The best, I'm pretty positive, is yet to come," said Culp. ##
(Image credits are as shown above.)

Submitted by RC Williams to the Daily Business News for MHProNews.