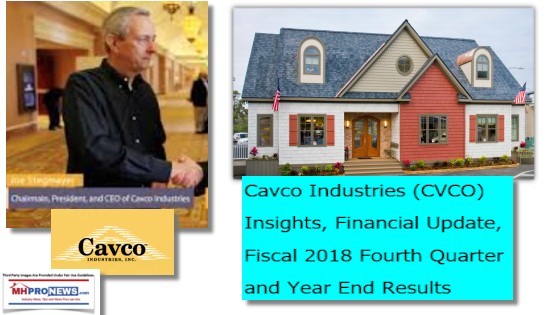 "Cavco Industries, Inc. (CVCO) announced financial results for the fourth quarter and fiscal year ended March 31, 2018. On April 3, 2017, the Company completed the acquisition of Lexington Homes, Inc., which operates a manufactured housing plant in Lexington, Mississippi. Since the acquisition date, the results from this new business are included in Cavco's consolidated financial statements presented herein," according to the firm's release to the Daily Business News.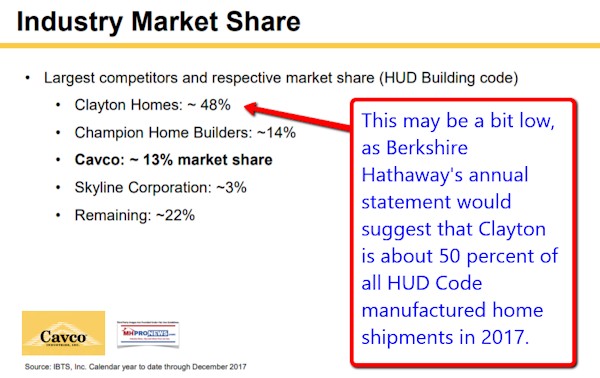 Three months ended March 31, 2018 compared to the three months ended April 1, 2017 revealed the following results, per Cavco.
Net revenue was $242.5 million, up 22.5% from $198.0 million. The increase was the result of higher home prices and sales volume. The Company recognized $14.8 million of home sales revenue and $1.8 million of income from operations from early commercial loan payoffs received under Cavco's wholesale lending programs. This revenue was previously deferred in prior periods in the normal course of business.
Income before income taxes was $30.7 million, an 86.1% increase over $16.5 million. Current quarter results include $4.5 million of other income from gains realized in the sale of corporate investments.
Income tax expense was $8.6 million, resulting in an effective tax rate of 27.9% compared to $5.6 million and an effective tax rate of 33.9%.
Net income was $22.1 million compared to $10.9 million, a 102.8% increase.
Net income per share, based on basic and diluted weighted average shares outstanding, was $2.45 and $2.40, respectively, versus $1.21 and $1.19, respectively.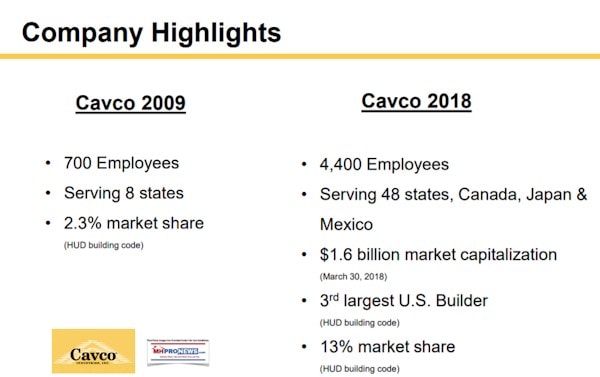 "Twelve months ended March 31, 2018 compared to the twelve months ended April 1, 2017," according to their statement.
Net revenue was $871.2 million, 12.6% higher than $773.8 million. The increase was primarily from a larger proportion of higher priced homes sold and improved home sales volume.
Income before income taxes increased 42.0% to $78.5 million as compared to $55.3 million. In addition to the investment gain described above, the improvement was from increased home sales volume and pricing, a $3.4 million favorable dispute settlement resolution in the third fiscal quarter and improved earnings in the financial services segment.
Income tax expense was $17.0 million, creating an effective tax rate of 21.7% compared to income tax expense of $17.3 million and an effective rate of 31.3%. The current fiscal year benefited from the Tax Cuts and Jobs Act, which made broad and complex changes to the U.S. tax code. In connection with lower federal income tax liability related to the Tax Act and requisite revaluation of the net deferred income tax balance, the Company recorded a net income tax benefit of $4.8 million (or $0.52 per diluted share). Additionally, the Company recognized benefits of $2.1 million (or $0.23 per diluted share) from the current year adoption of accounting standards that required excess tax benefits on stock option exercises to be recorded as a reduction of income tax expense instead of equity as was previously required.
Net income was $61.5 million, up 61.8% from net income of $38.0 million.
Net income per share, based on basic and diluted weighted average shares outstanding, was $6.82 and $6.68, respectively, versus basic and diluted net income per share of $4.23 and $4.17, respectively.
Joseph "Joe" Stegmayer, Chairman, President, and Chief Executive Officer said, "We were pleased to complete the fiscal year with improved income from operations and growth in product sales. Fourth quarter gross profit as a percentage of revenue improved from home sales prices gradually increasing throughout the year to address rapidly rising material and labor input costs. Still, we work to keep prices competitive and affordable through efficient factory production processes and cost controls. We are also focused on improving production workforce size and productivity to raise home building levels further."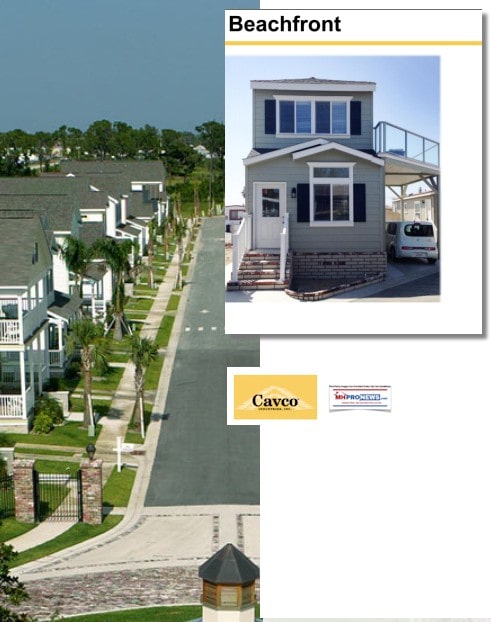 Stegmayer continued, "Fiscal year 2019 begins with optimism about demand for housing as home ownership rates, currently at a low 64.2%, are reported to be trending higher. With housing prices and rental rates also on the rise, we believe systems-built housing will be an increasingly sought after option for affordable living."
Stegmayer was inducted into the RV MH Hall of Fame in 2016.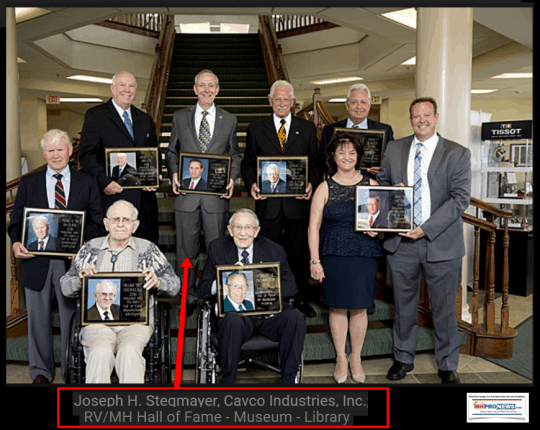 He is also the current chairman of the hall and museum.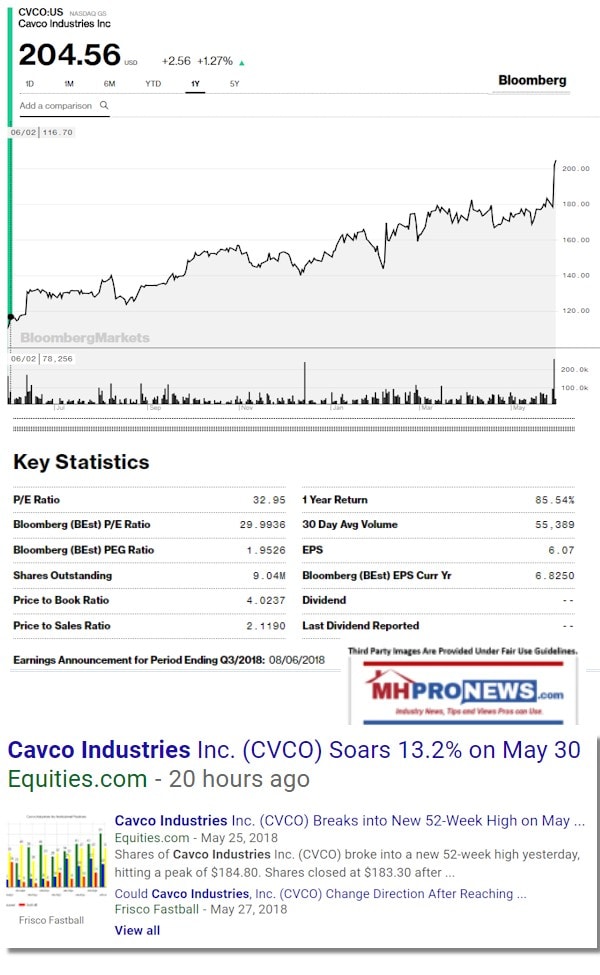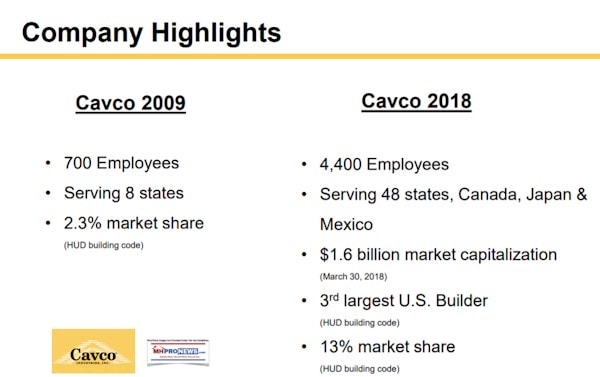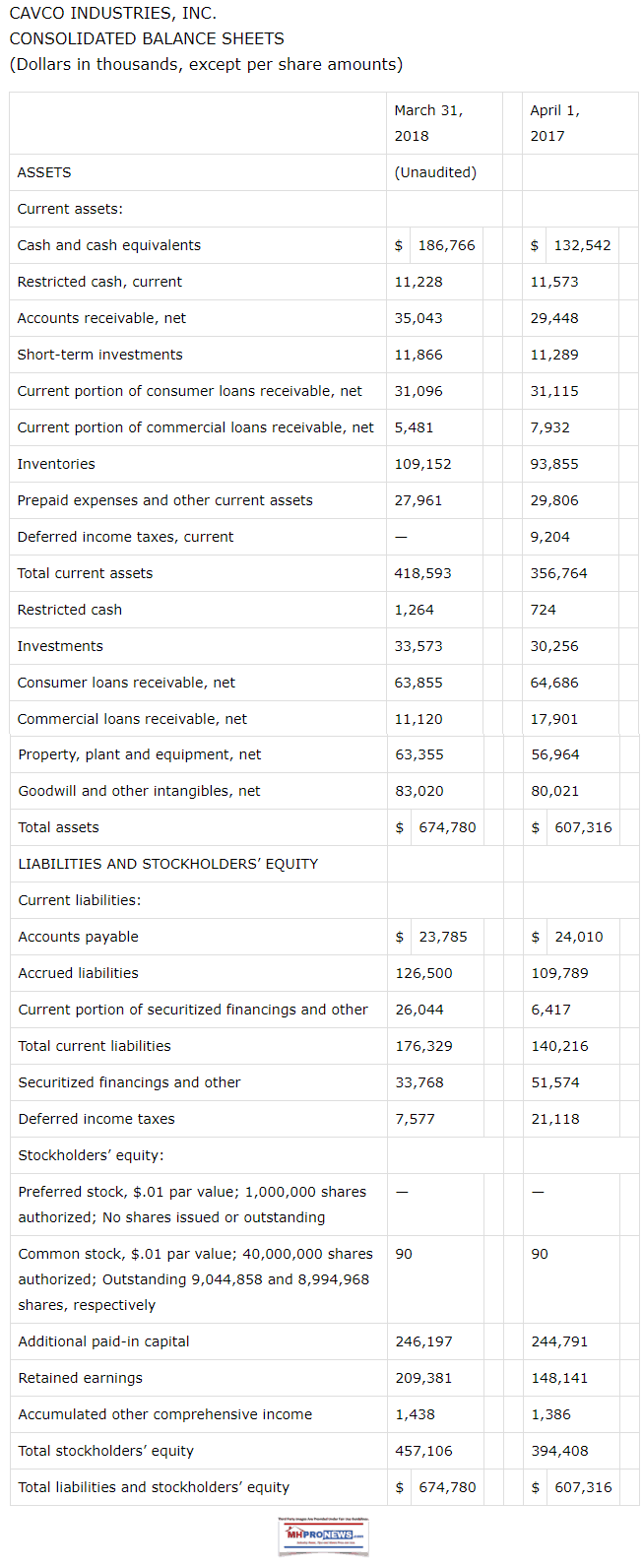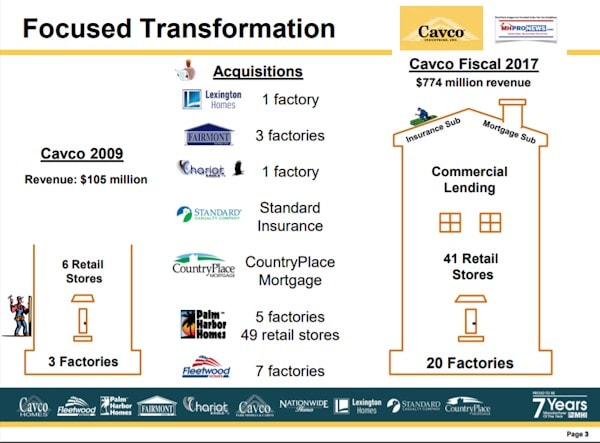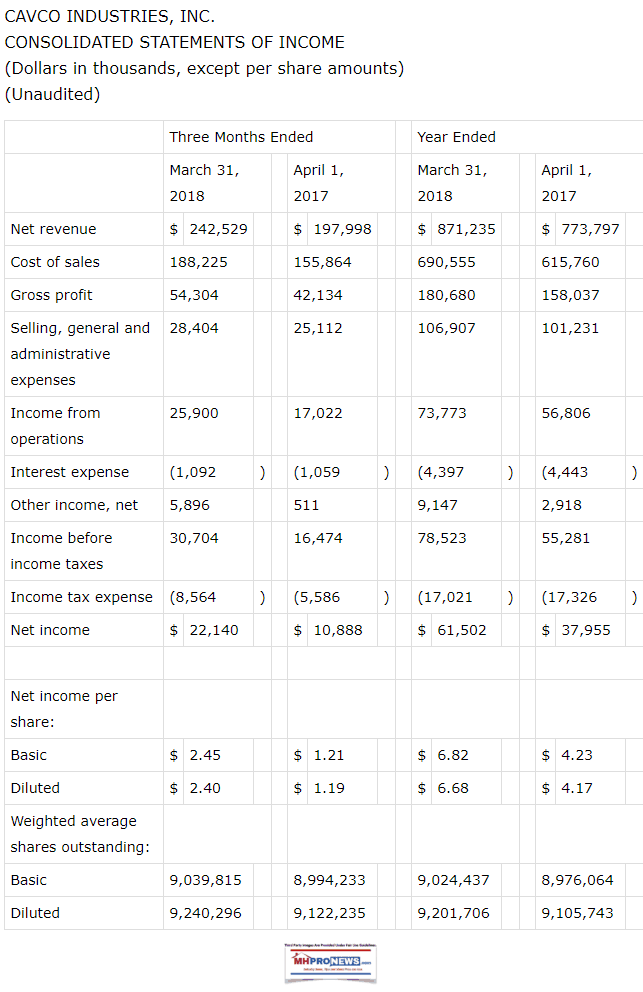 Behind the Curtain, and the Data
Cavco has been surpassed by Champion, which has taken over the number 2 spot in manufactured housing production, per their respective data sets.
Cavco's president Joe Stegmayer was formerly with Clayton Homes.  Clayton today is owned by Berkshire Hathaway, and is the industry's largest producer.
Cavco's Stegmayer is the new chairman of the Manufactured Housing Institute (MHI).  For those members which thought that Stegmayer would lead the association in a new direction than the prior Berkshire Hathaway chair, there is no discernable difference.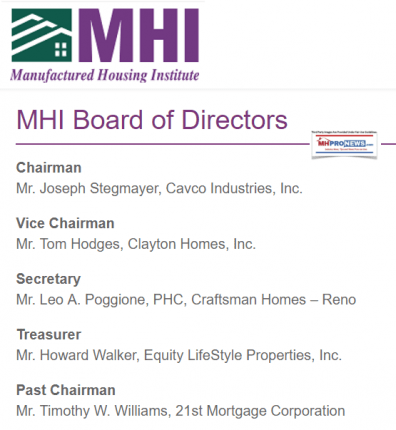 Cavco is one of the firm's that is 'vertically integrated' in manufactured housing.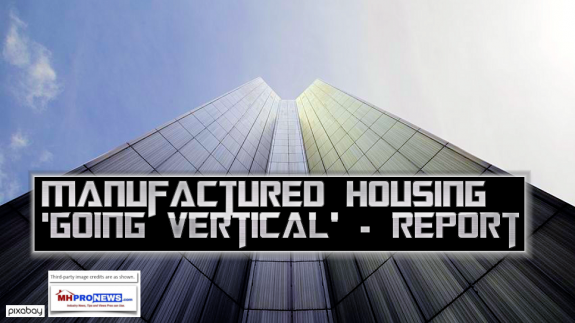 For more general industry insights, click the related report, links below.
Disclosure, MHProNews has no stake or financial interest Cavco, and is making no recommendation in this report.  "We Provide, You Decide." © ## (News, analysis, and expert commentary.)
(Third party images, and cites are provided under fair use guidelines.)
Related Reports:
Today we'll keep it shorter than normal, because we want you to be able to focus on the infographic and data provided below. We could sum this up like this. There is a lot of misinformation about modern manufactured homes, starting with terminology. From there, one can move on to issues of quality, durability, appreciation, and more.
NAR's Lawrence Yun Raises Alarm for New Housing Crisis, MH Import?
Robotics, 3D Printed Housing, Imminent Challengers for Manufactured Homes, Modular Housing – 3D Build Systems CEO Don Musilli
Understanding the Modern Realities of MHVille – Winners, Losers, Profits, and Loss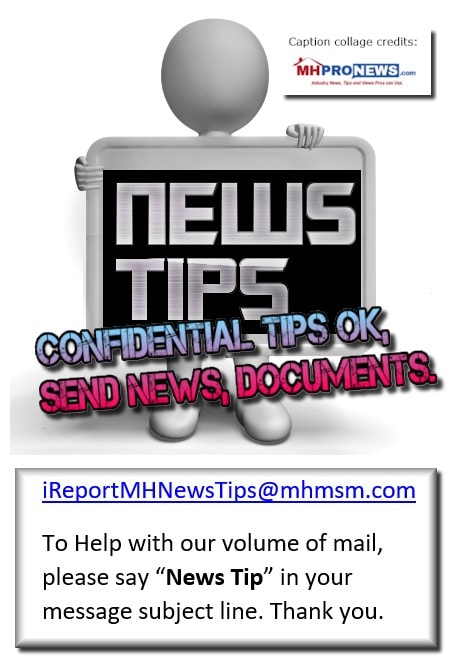 1) To sign up in seconds for our MH Industry leading emailed news updates, click here.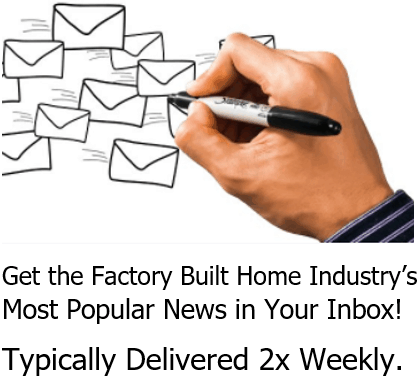 2) To provide a News Tips and/or Commentary, click the link to the left. Please note if comments are on-or-off the record, thank you.
3) Marketing, Web, Video, Consulting, Recruiting and Training Resources

Submitted by Soheyla Kovach to the Daily Business News for MHProNews.com.
Soheyla is a managing member of LifeStyle Factory Homes, LLC, the parent company to MHProNews, and MHLivingNews.com.