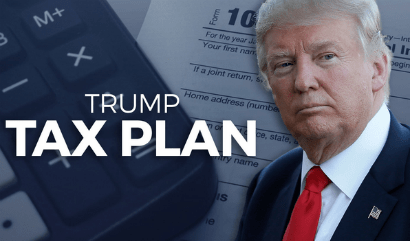 "The president is committed to getting tax relief for middle-class Americans passed and is willing to work with Democrats and Republicans to do it," White House officials said, per Fox News.
Small businesses and entrepreneurs around the United States are waiting to get more specifics on the potential tax reform that President Trump is pushing for legislature to pass.
Since early on in his campaign President Trump has been calling on Congress to pass a bill that would provide significant tax breaks for small businesses.
Groups like the National Federation of Independent Businesses believe that tax reform will significantly improve their chances at success.
Just last week the Daily Business News reported on the presidents spotlighting Senator Heitkamp in North Dakota where he stopped to give a speech on his hope for tax reform.
"Ideally, he'd like to get it down to 15 percent. I don't know if we'll be able to achieve that given the budget issues, but we're going to get this down to a very competitive level," Treasury Secretary Steven Mnuchin told a conference in New York hosted by CNBC.
In order to pass a tax reform bill the Senate will need at least some Democrats to be on board. As it stands now, a group of 43 Senate Democrats and two independents have signed a letter laying out their "demands" to see bipartisan tax reform, per Reuters.
There is question as to whether or not Trumps goal of 15 percent is realistic considering the spending cuts that would have to go along with such tax breaks.
"The president is prepared to push for as low of a rate as we can get. We're going to continue to push for that and work for Congress to make sure we get the best deal possible," White House spokeswoman Sarah Sanders said.
In what is likely an attempt to gain support from the Democrats, Trump has recently agreed to raise the debt ceiling and fund the government through December 8, 2017. Now, he has invited at least three Democrats to a dinner, likely to push for support for the upcoming tax reform bill.
Those invited to dinner with President Trump include Joe Donnelly, Heidi Heitkamp, and Joe Manchin.  Each of those Democrats are in states that President Trump won by a wide margin.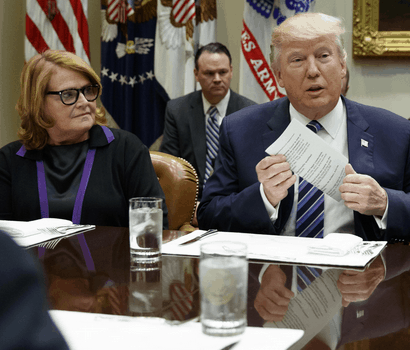 "No more platitudes. Let's see some meat on the bone," Senator John Kennedy said. "You don't always get what you want. I think there's a song that says that. But you need to get what you need and that's where we are. And I'm tired of screwing around. … The American people are tired of screwing around." ## (News, analysis.)
(Image credits are as shown above, and when provided by third parties, are shared under fair use guidelines.)
Submitted by Julia Granowicz to the Daily Business News for MHProNews.